Most aspiring visitors usually have Aruba's dreamy and pristine white sand beaches top of mind when envisioning their soon-to-be vacation. And, how could we blame them? Our island's beaches are everything and more! Our very own Eagle Beach even ranked no. 1 in the Caribbean and no. 2 in the world, in TripAdvisor's Travelers' Choice Awards for 2023 (humble brag).
However, with this being said, we also want to make sure the world knows Aruba has much more to offer beyond its sandy shores. We urge you to explore our island's cultural heritage, from iconic landmarks and beautiful sights to vibrant traditions, festivals, and culinary delights.
Join us as we uncover Aruba's hidden gems:
Landmarks of cultural significance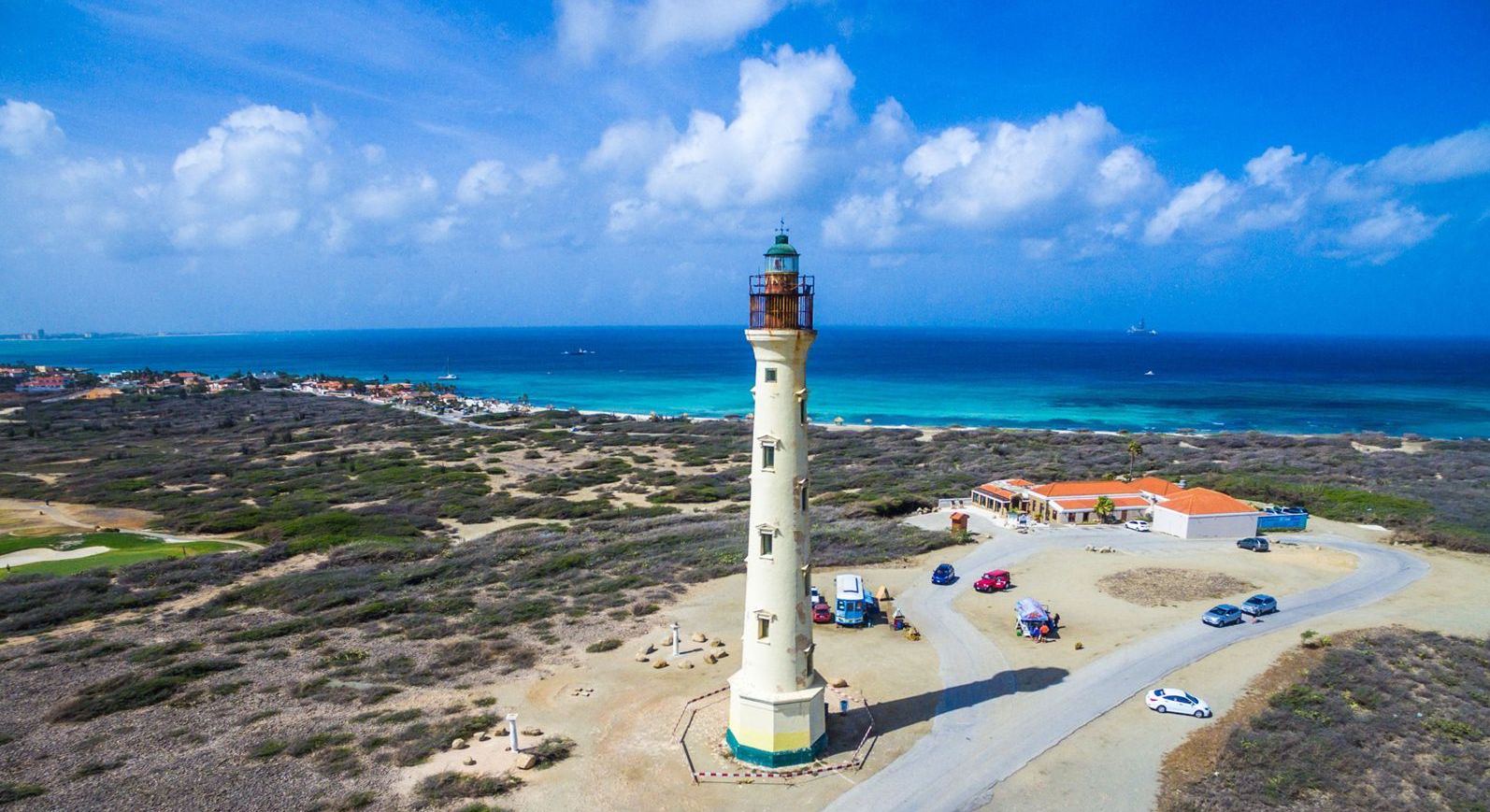 Aruba is home to several landmarks that offer a glimpse into the island's storied past. The California Lighthouse stands tall as a symbol of strength and serves as a picturesque viewpoint, offering breathtaking panoramas of the island's coastline. Another must-visit site is Alto Vista Chapel, a quaint and historic chapel that exudes tranquility and spirituality. It is considered to be the birthplace of Aruba's Catholic religion and was the first Chapel to be built on the island over 250 years ago. Explore the chapel's surroundings, which include a peaceful maze garden to walk through. More landmarks and sights include Fort Zoutman, Bushiribana Ruins, and the Red Anchor in Seroe Colorado. View more here.
Carnival and vibrant traditions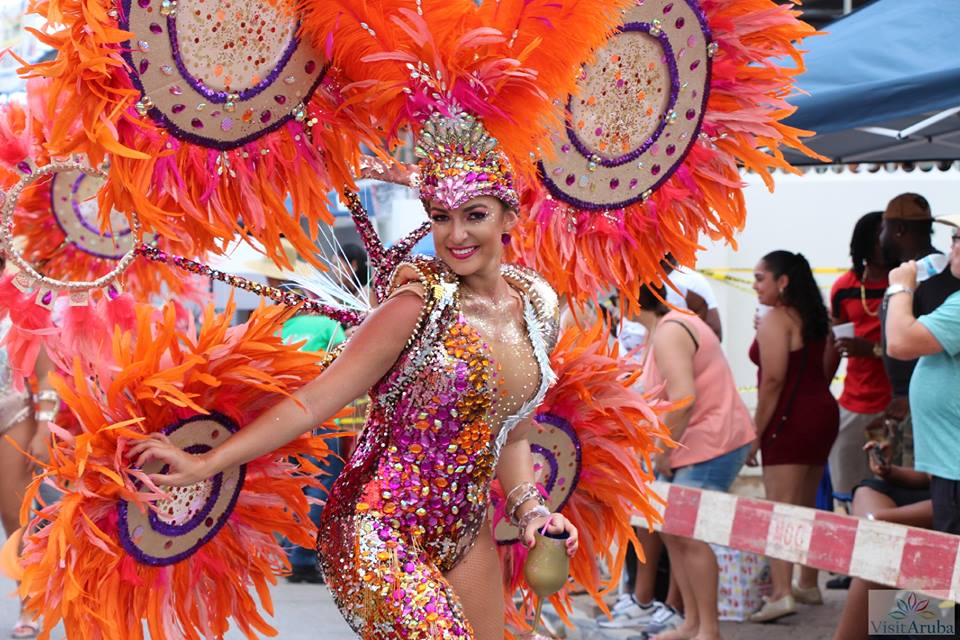 Aruba has plenty of vibrant traditions and lively festivals to celebrate its diverse heritage. Experience traditions such as Dera Gai, Dande music, and celebrated holidays such as our island's treasured National Anthem & Flag Day, filled with pride, fun celebrations, and good food.
And, how could we leave out our island's favorite time of year? Carnival! Immerse yourself in the infectious beats of the annual Carnival celebration, which includes a full schedule of parades, music, and dancing that ignites the island with an infectious energy for about two months long. This next year our island is celebrating 70 years of Carnival! If you are lucky enough to be on the island don't miss out on one of Aruba's most treasured traditions, check out the official 2024 schedule for Carnival '70 here. Be sure to check out our tips and advice for Aruba's Grand Carnival experience.
Authentic Aruban cuisine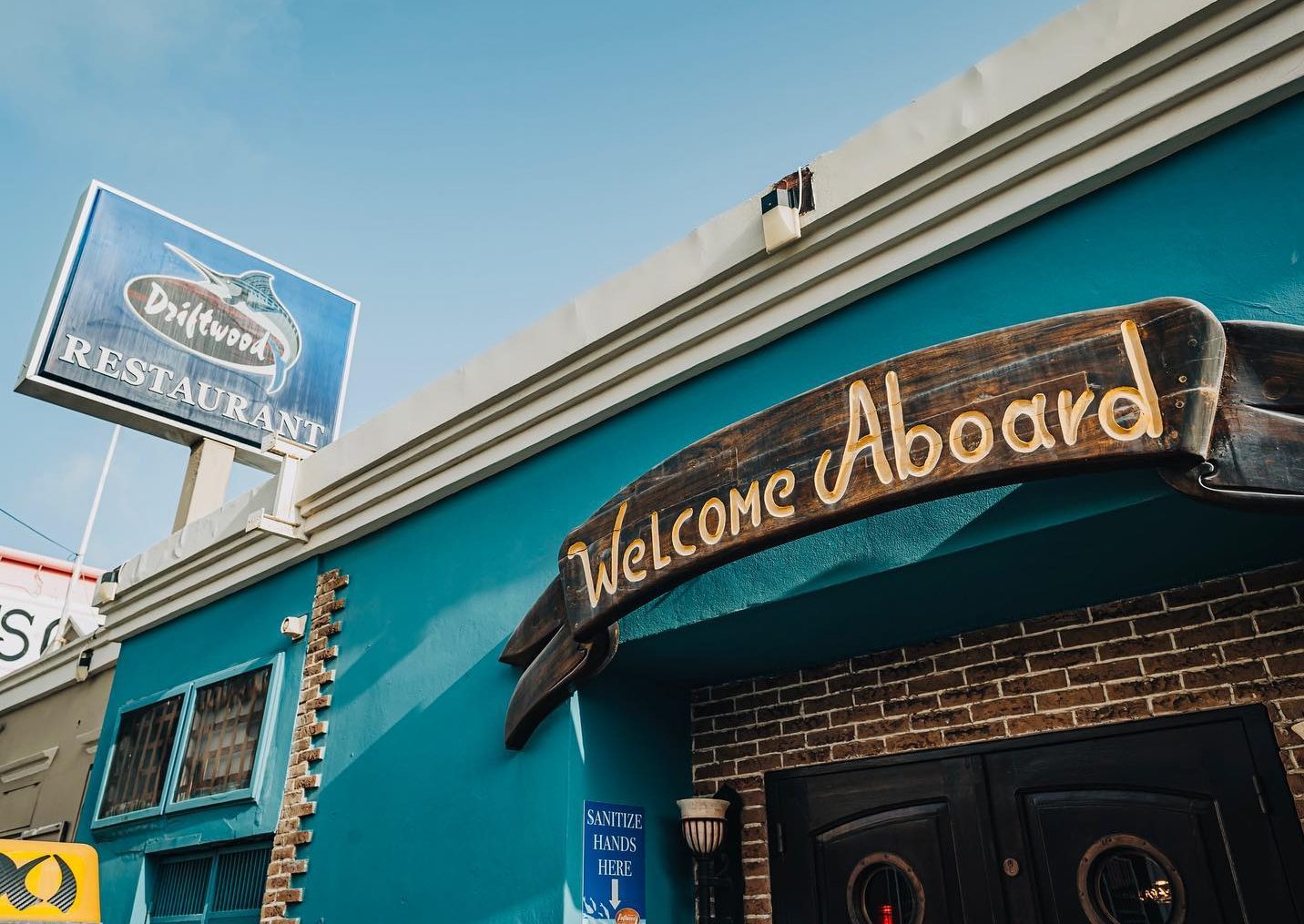 No Aruba adventure would be complete without indulging in its culinary delights. Discover the flavors of Aruban cuisine, where the Dutch, South American, European, Indonesian, and other Caribbean islands' influences blend together. Sample local dishes such as Keshi Yena, Cabrito Stoba, Keri Keri, Pan Bati, and Funchi, a cornmeal-based side dish (foodie tip: ask for a side of Funchi Fries with melted cheese on top). Also, don't forget to ask for the fresh catch of the day, we recommend trying Red Snapper, Wahoo or Mahi Mahi. Visit local eateries and snack huts to savor traditional snacks like Pastechi, a delicious fried breakfast pastry filled with various savory fillings.
It is most definitely worth seeking out the more under-the-radar casual dining spots located throughout different areas of the island. There are a number of snack huts, restaurants without all the thrills and frills, and food trucks galore that are sure to impress all of your foodie senses and cravings.
Museums and art galleries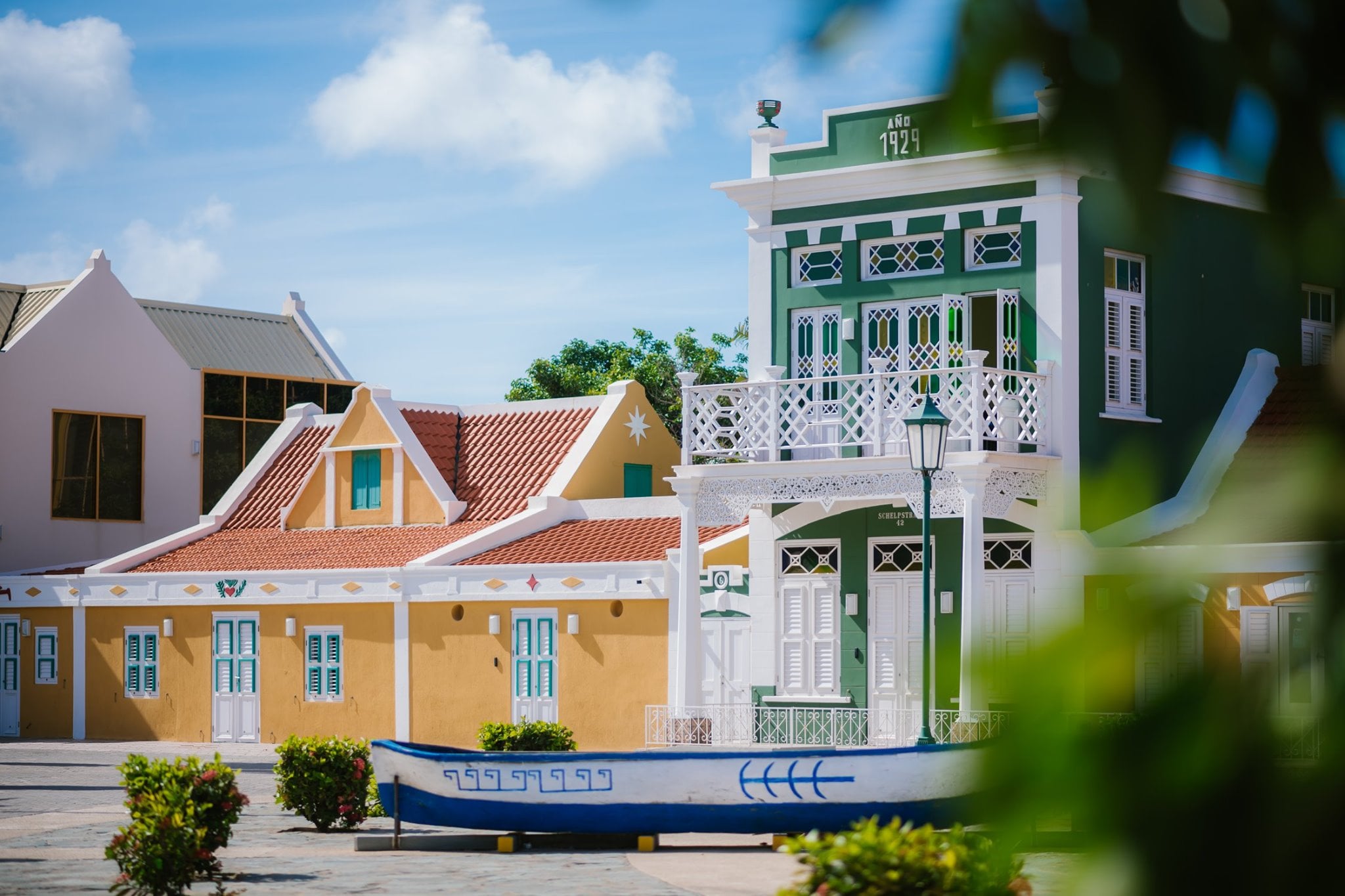 For those eager to delve deeper into Aruba's history, head to downtown Oranjestad and visit the Historical Museum of Aruba (Fort Zoutman). Immerse yourself in exhibits that trace the island's journey, from its indigenous roots to colonial influences and present-day developments. Discover artifacts, photographs, and interactive displays that bring Aruba's past to life, providing valuable insights into its cultural evolution. Another must-visit museum downtown is the National Archaeological Museum of Aruba to explore indigenous artifacts and learn about the island's earliest inhabitants.
Also, make sure to head to San Nicolas, Aruba's second-largest city, located at the southeastern end of the island, and pay a visit to the Museum of Industry. The museum is situated in the water tower and offers plenty of information on Aruba's historical rise with regard to the island's industrial development. San Nicolas is home to the refinery, which up until the 70's was the largest in the world. Employing about 7000 people from 56 different countries. Since then, the refinery is not in use anymore but the effects are still felt in San Nicolas, Aruba's cultural hub.
The island is also home to a vibrant art scene, with a great display of street art including large wall murals and mosaic art, as well as art galleries that showcase local talent and creativity. You'll find much of our island's art in San Nicolas. New murals are added every year so make your way to "Sunrise City" and don't forget your camera to snap some shots. Be sure to check our site before your travels for any scheduled art fairs and festivals to attend.
Natural attractions and beauty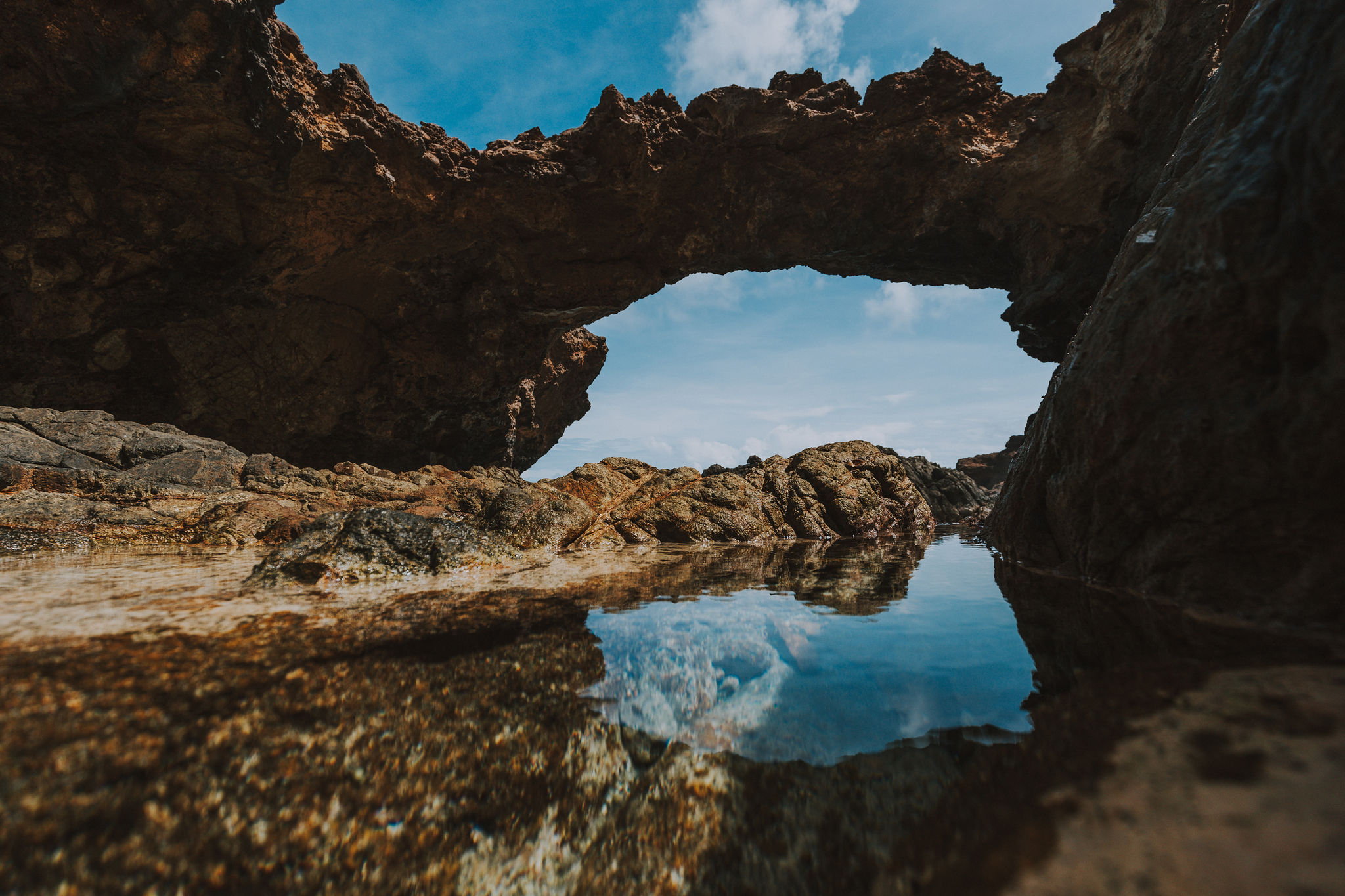 Take in the lovely sights and sounds of Aruba's nature. Aruba's terrain is very diverse and unique, there is so much natural beauty on the island to discover and immerse yourself in. If you're planning a visit, you'll want to visit Arikok National Park. Our island's national park covers about 20% of the island and is the perfect place to explore the diverse natural beauty that Aruba has to offer. Simply purchase a day pass at the park's visitors center and be on your way! You can do so by jeep or opt for a more active and environmentally-friendly way and go hiking. There are plenty of natural sites and attractions (caves, gold ruins, wild beaches, hiking trails, natural pools, and more) on the wild east coast of the island. It is sure to leave you fascinated by just how different it is from the other side of the island, which is home to the majority of our island's resorts and calmer beaches.
Also, be sure to check out the following. Some of our favorite places include Natural Pool (Conchi), Fontein Cave and Freshwater Pond, Hooiberg, `and Spanish Lagoon.
Now that you have a better idea of all there is to do and see in Aruba, we hope you'll take the time to explore our island and enjoy every bit of it!
Browse our site to discover more about Aruba.