"The art of a people is a true mirror to their minds." ~ Jawaharlal Nehru
Aruba has always been a land dedicated to bold, bright, passionate, artistic expression. It's such a beautiful place that inspiration can, literally, be found everywhere. From the brightly colored buildings that line the main street downtown, to the indescribable colors that accompany the sun as it sinks into the sea – while palm fronds keep the beat of the breeze, to the tune of trade winds that race across our #ArubaBlue sky.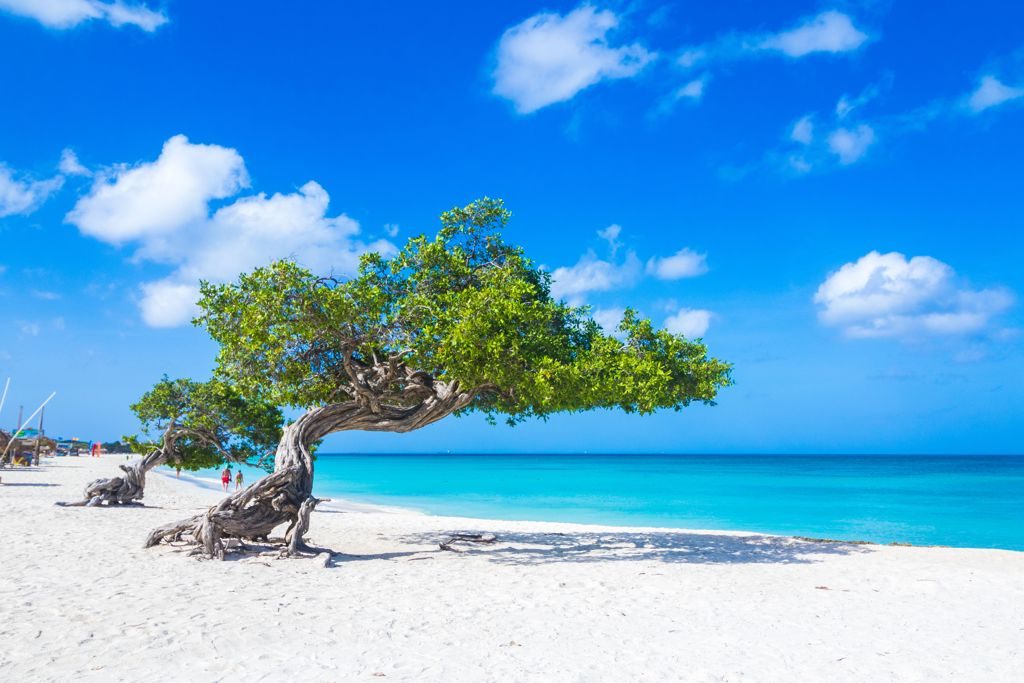 The earliest expressions of Aruban art are preserved in the Fontein Caves on Aruba's north side. The etchings found on the limestone cave walls were carved by the Arawak Indians centuries ago and then tinted with dark red dye that endures to this day. Those early examples of creative expression reflect humankind's desire to use art to shape the world around us by magnifying it's beauty.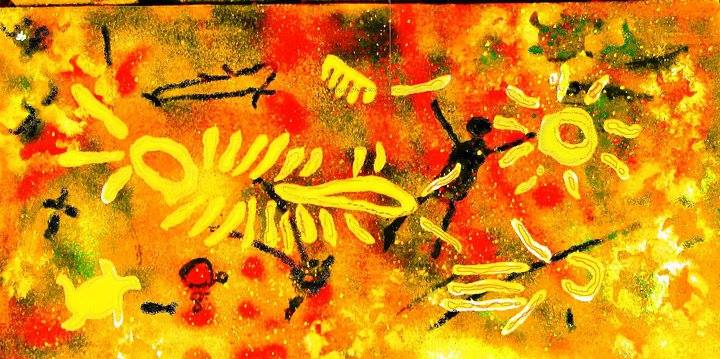 In Aruba, sunshine brightens up most of our days and that fact is widely reflected in local art. San Nicolas, which is quickly becoming the artistic heart of Aruba, boasts some of the best street art you can feast your eyes upon.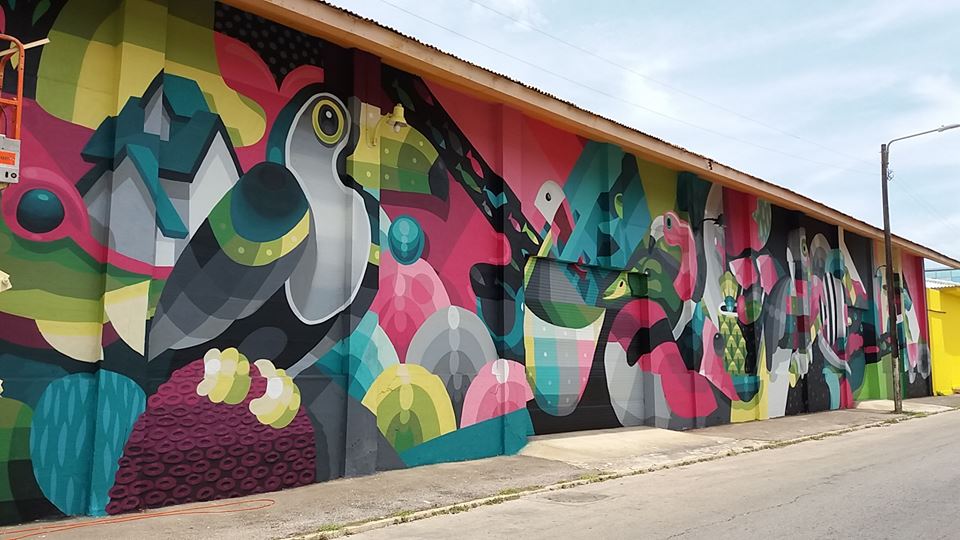 There are giant sea turtles, bright pink flamingos, this awesome 3D lizard and so much more. There's something almost magical about the way the paint catches the light during different times of the day. The morning sun gives everything it touches an ethereal glow, while the noonday sun casts the world in sharp relief. As the sun slips down into the ocean, erie shadows darken colors until street lights break night's darkness with small circles of artificial illumination.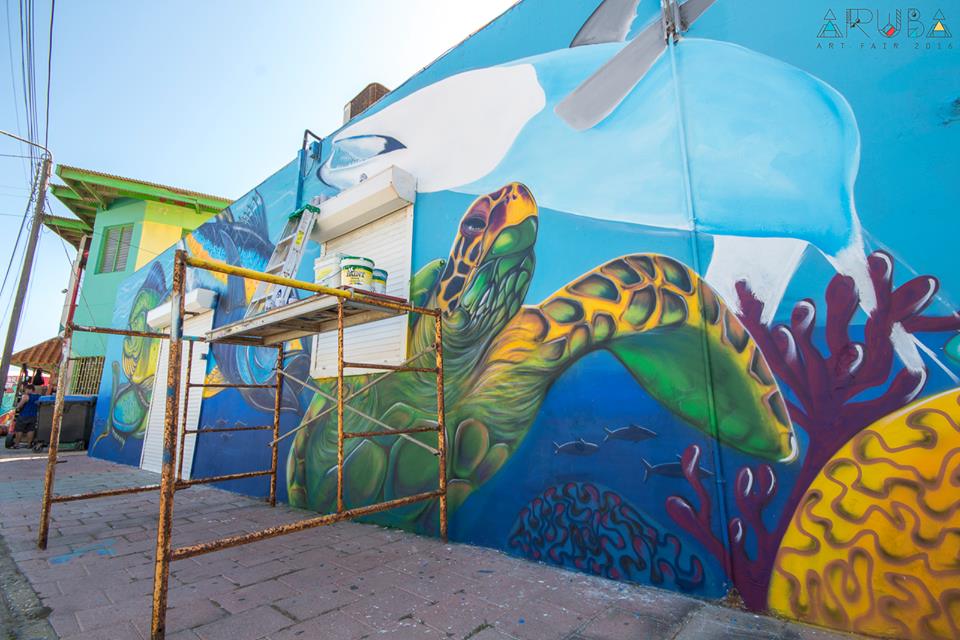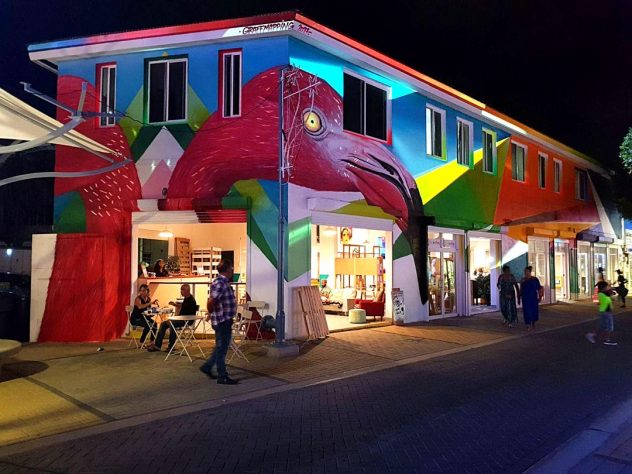 It's impossible to be an artist and unaffected affected by the environment. I'm pretty sure that if Leo Tolstoy had been born on Aruba 'War and Peace' would have been called 'Frolic and Play' and Anna Karenina would have been a story about a Carnival Queen. Speaking of Carnival, the pageantry that ushers in each new year is one of the best examples of artistry on the island.
Carnival is celebrated in many places in the world, but the Carnival in Aruba – even though we're a tiny speck on the map compared to a Carnival powerhouse like Rio De Janeiro – is a global phenomenon.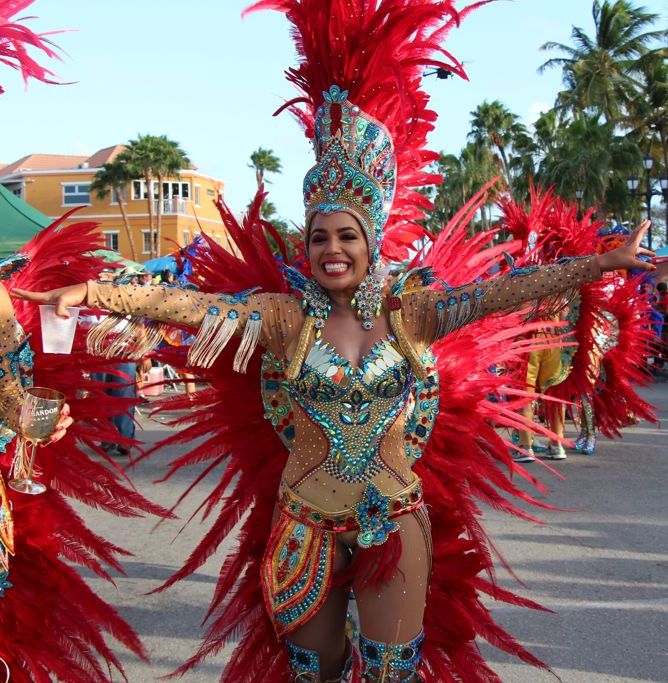 Want to know why? Click here.
Let's get back to Carnival, shall we?? It's always an absolute spectacle and you never know what you're going to get because Aruba's carnival culture is ever evolving. Aruba is home to people from over 90 different nationalities living peacefully together. Over the years, those people have each contributed a little bit of their country's customs to the island's culture. Those differences, while subtle, are reflected in the Carnival celebration each year.
Participants spend months working on elaborate costumes to wear during Carnival – especially for the big finale, the Grand Parade. The various carnival groups decide on a design for their costumes and floats early on – sometimes even before Carnival's official start.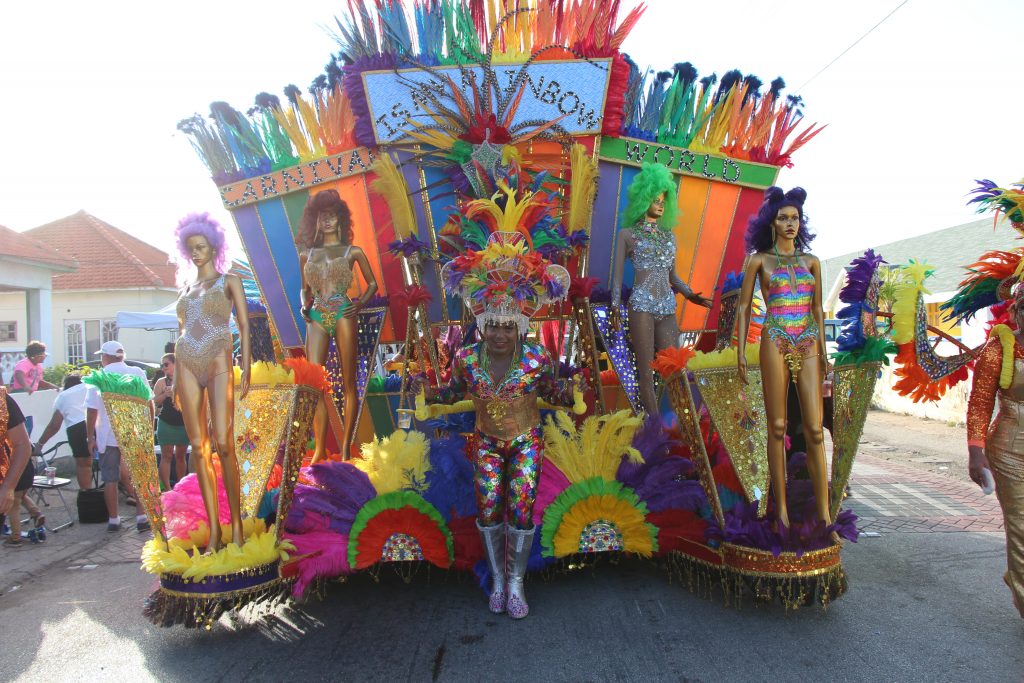 The revilers basically turn themselves into living, breathing, dancing works of art. Everything about Carnival is designed to be enticing to the senses. During road marchs, feathers and frills flutter in the breeze as one group dances down the street to the lively tune of their tumba band; while the next group's sequins and rhinestones sparkle in the sunshine as dancers shake their hips to hot calypso music pulsing through the pavement.
Local artist and history maverick, Anthony Croes*, has followed the carnival trends over the years and he thinks that in the future, conservation will start to play a bigger role in the costumes of Carnival. (Not that the costumes are going to become more conservative – no way! It's Carnival, baby! Flaunt it if you've got it. And you know that we've ALL got it! *Wink*)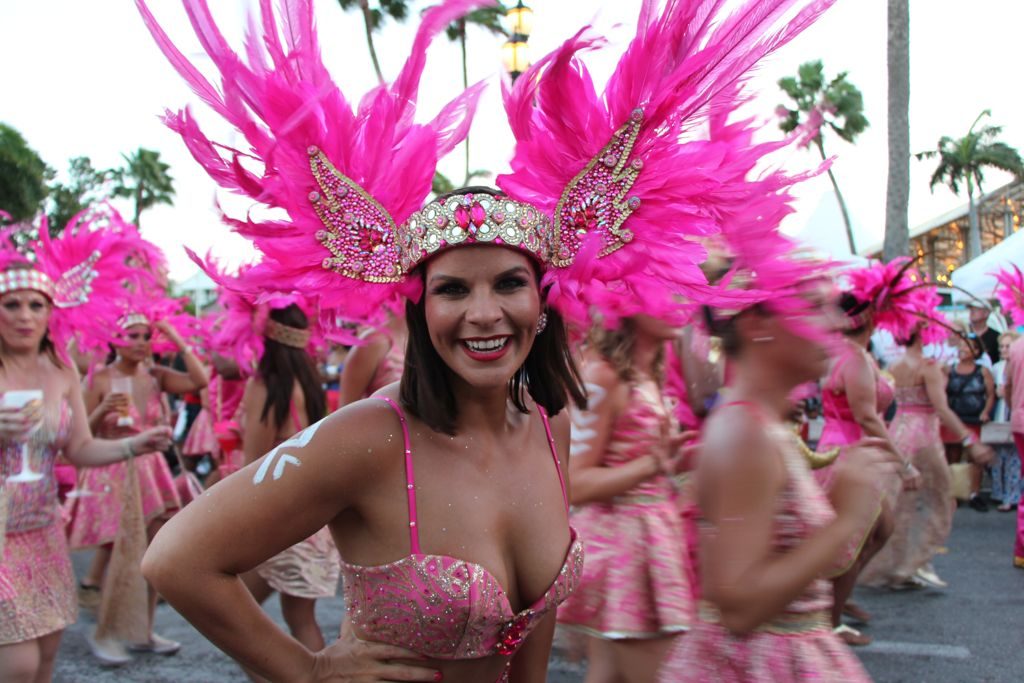 Anthony sincerely hopes that in the future sustainability will play a bigger role in the Carnival festivities. In light of recent environmental news, he hopes Carnival participants will consider using more environmentally-friendly materials to make their costumes. Glitter is gorgeous, people – but it's hell on the Earth. Carnival in Aruba isn't just about blowing off steam before the solemnity of the Lenten Season. It's also the perfect platform for showcasing the island's flair for artistic expression.
Here are some important tips if you plan on participating in or attending Carnival this year: The noonday Sun will feel like it's approximately three miles above your head – make sure you take precautions including staying hydrated. Don't forget your sunblock and water, people. Yes, there is water in beer but you'll need a little more than that. And also, the music from Carnival is intense – so don't be shy about wearing earplugs.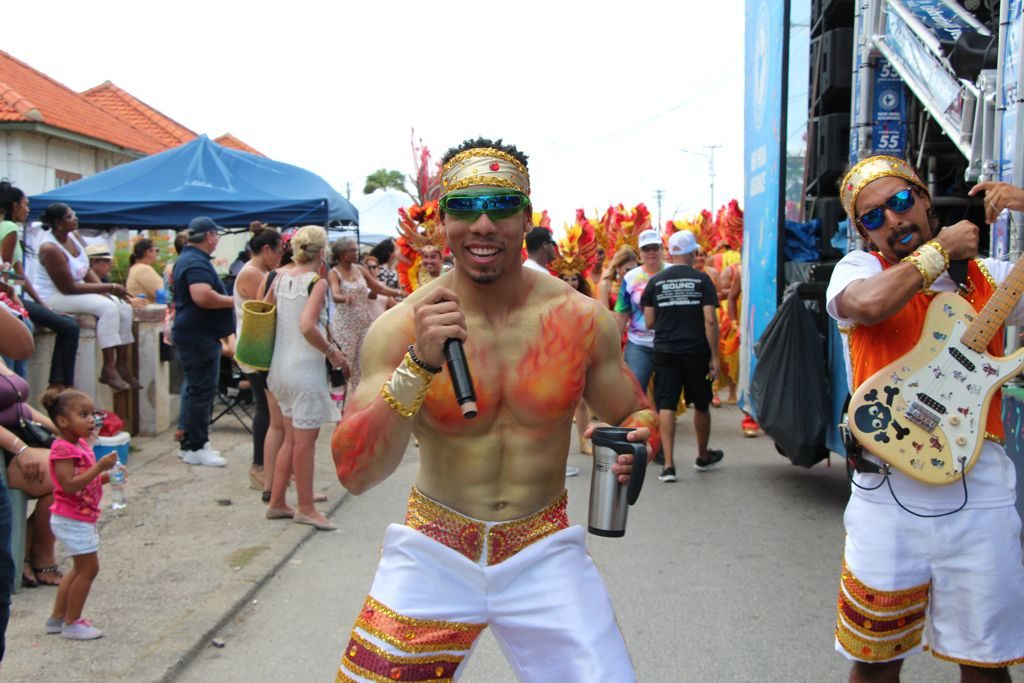 If you can't make it to the Grande Parade this year, check out this video we found online. It beautifully captures the art of Carnival. However, the adorable couple that made it seem to be a little confused about the reasoning behind the various Carnival activities, so we've explained their significance in our previous 'Authentic Aruba' blog, covering all things Carnival!
Until next time we remain yours,
One Artistic Island.
*Anthony is a master multidisciplinary artist and most of his materials are repurposed. For example, he makes elaborate frames for his canvas paintings out of repurposed wood and paints tribal designs on old CDs. Etnia Nativa, Anthony's personal Aruban museum is a treasure trove of Anthony's art and Anthony is a treasure trove of the island's history. Next time you're with us – make sure you contact Anthony to schedule your personal tour of Etnia Nativa. He'll show you an Aruba you've never seen.