Soft, white-sand beaches, clear turquoise water, palm trees swaying in the warm breeze, relaxing with a frozen cocktail in hand, a beach bar playing "Don't Worry Bout a Thing" in the background… nope, not today! We've decided to shake things up a little and take you on a virtual trip to the wild side of Aruba!
It's time to get lost in nature and explore the wild, unruly beaches of our beautiful and diverse island. You know, those that are a bit off the map and harder to reach… making for a true island adventure!
Are you ready? Join us as we continue our "Explore Aruba" video series:
Our Wild Beach Hopping Recap:

Note: Swimming is not recommended at any of these beaches. Certain locations are popular among experienced surfers. If you are not an experienced surfer or swimmer, we urge you to just "get your feet wet" and admire the breathtaking views from the shore! PS – you will find many of these beaches start with the word "boca", which translates to "cove".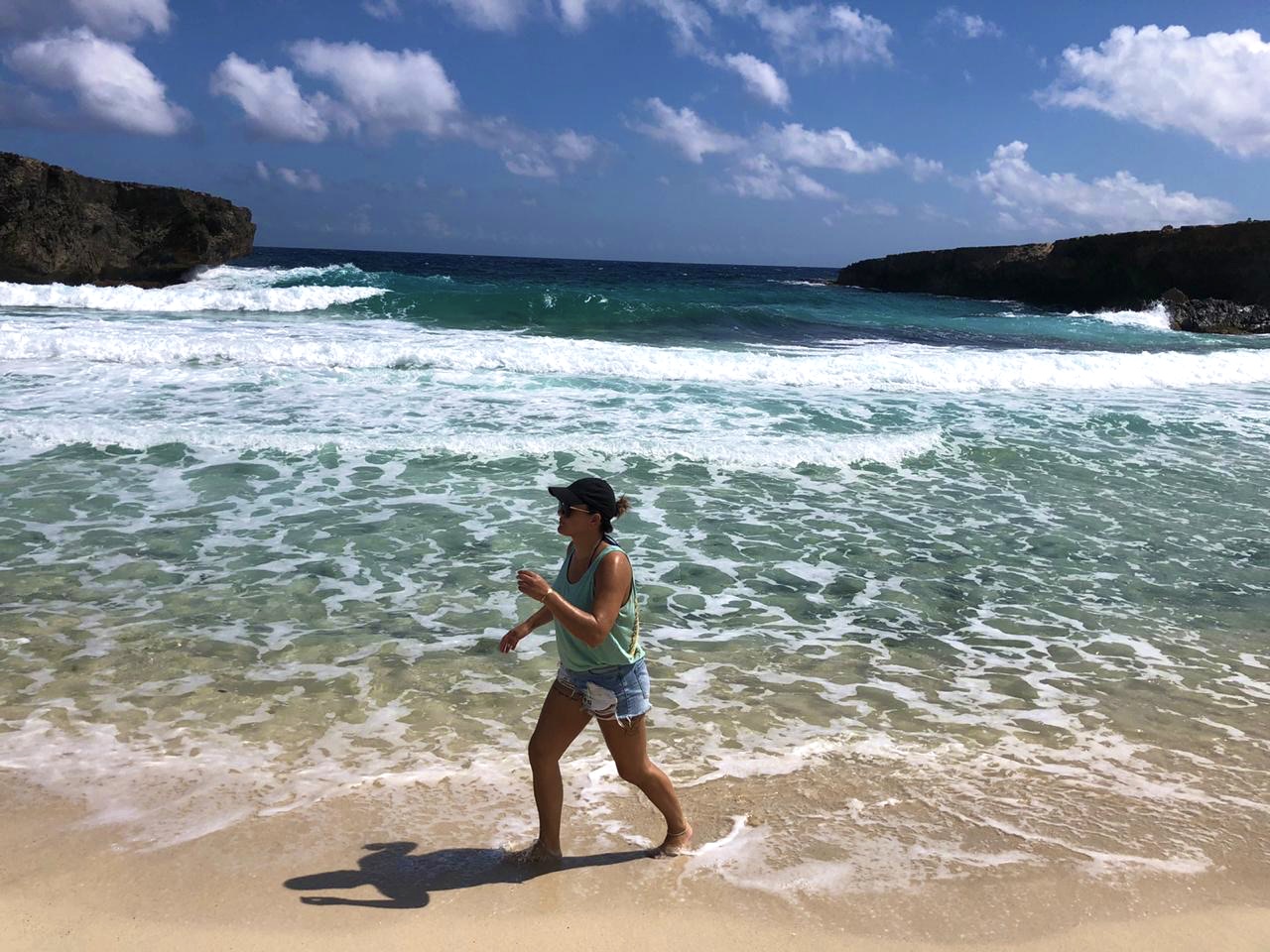 Boca Grandi
Wave-worthy highlight: A wild and blue heaven for experienced and daring kite surfers. Making for the perfect place to sit and watch the surfers glide by! Find yourself some shade from the strong sun under one of the several handmade driftwood shacks spotted along the coastline.
Boca Prins
Wave-worthy highlight: It is situated inside of Arikok National Park, a very secluded and hidden beach (you've got to hike a bit to reach it). You won't find a person in sight, it is rather peaceful! Do be cautious, as it is a known spot for sea turtle nesting.
Dos Playa
Wave-worthy highlight: The name speaks for itself, two beaches (in one)! Also situated in the National Park but no hiking is necessary (I can hear your sigh of relief). It can be reached by car (a 4×4 jeep is definitely recommended). It's known as a popular beach for experienced surfers. During our time there we came across a sea turtle nest, so please always be cautious where you walk!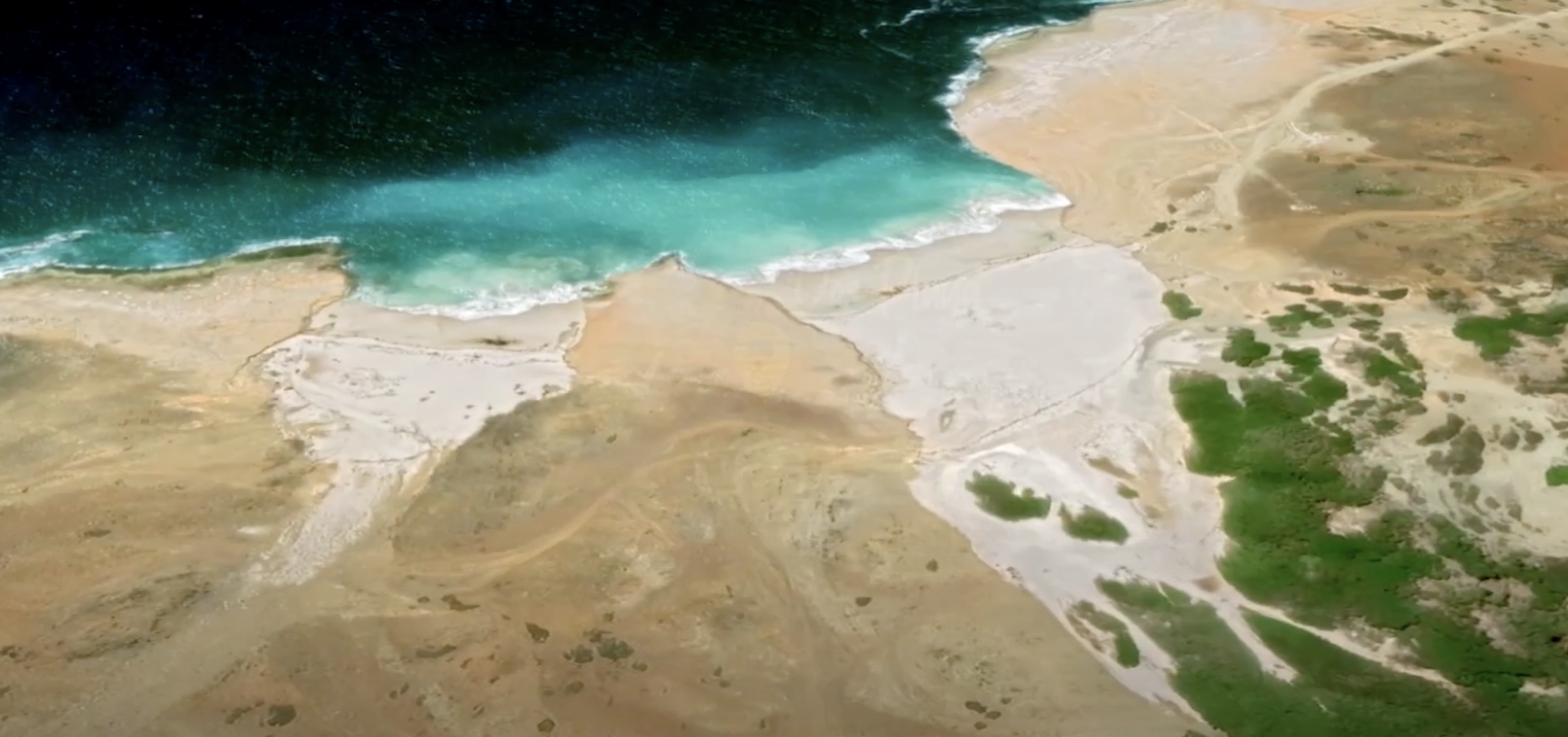 Boca Keto
Wave-worthy highlight: Quite possibly our favorite beach on this side of the island! This unique spot is a bit hidden and off the map, but let me tell you, it is most definitely worth making the effort to get to! Tip: Park near Rancho Daimari (horse ranch) and hike to the beach. We promise you, it is worth the hike. Once you arrive you will find it to be wildly refreshing… just you, the ocean and nature. What more could you ask for?
Boca Daimari
Wave-worthy highlight: Remember that wildly refreshing beach I was just talking about, Boca Keto? Well if you take our advice and start your journey at Rancho Daimari then you will come across this beautiful beach, Boca Daimari as well! As you hike throughout the rocky and dirt hills, you will have a spectacular view of Boca Daimari so keep your eyes peeled you don't want to miss it!
Blackstone Beach
Wave-worthy highlight: There is no other beach like it on the island! This is truly a one-of-a-kind beach. As the name suggests, it is made up of black stones, no sand to be found here! Not exactly the beach to sit and relax at but absolutely worth the visit to take in the breathtaking, dramatic views.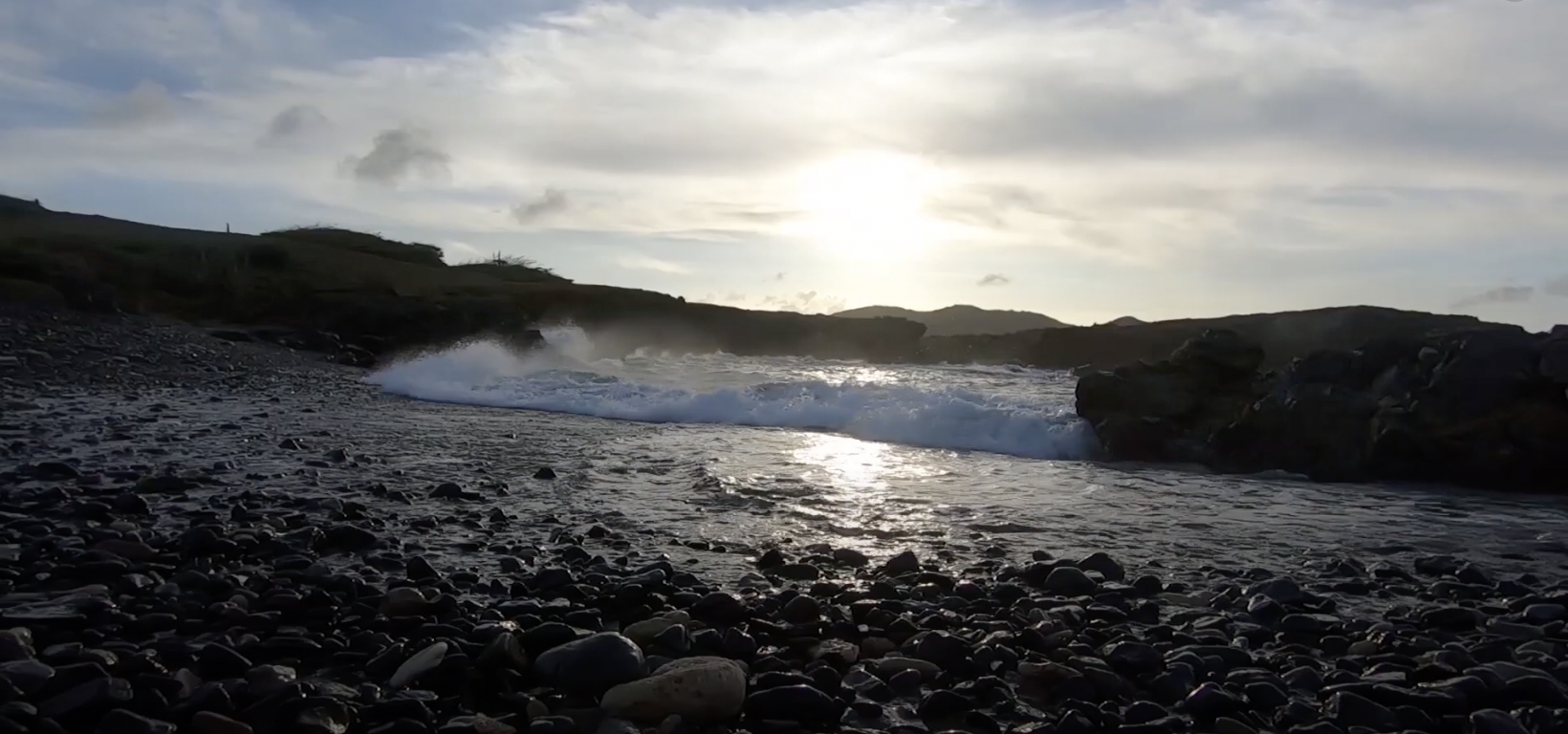 Want some help finding this place? El Tours and Kini Kini Tours will take you here in one of their UTV and ATV tours!
Andicuri
Wave-worthy highlight: This beach has always been quite popular among the locals, as it attracts many surfers and bodyboarders. Tip: if traveling in a regular car, park at the Natural Bridge and walk your way down to Andicuri. It's a bit of a trek but really not that bad! The turquoise and deep blue clashing waters and widespread white-sand beach make for a beautiful setting for a day of fun out under the sun!
Visit this beach with Kini Kini Tours.
Boca Mahos
Wave-worthy highlight: The name of this beach essentially translates to, "Ugly Mouth". Why ugly you ask? The boca itself isn't ugly (it's quite gorgeous actually) but it is the local story behind the boca that gives its name meaning. There are stories from back in the day that food waste was once thrown here to keep the sharks on this side of the island, rather than the other side, where all of the resorts are located. But don't you worry! Today, this is definitely not in practice! While you don't need to worry about sharks, you do need to worry about the current, it is incredibly strong. PS – stay tuned for our "Natural Attractions" video, we will be taking you back here to explore the small natural cave pool – a true hidden gem!
Westpunt Beach
Wave-worthy highlight: Heading to the northwestern side of the island, this beach is located behind the California Lighthouse. It often goes unseen and is less visited due to the hidden path to get there. It's quite a unique spot on the island, as there is pink sand to be found here, yes pink sand! You will have a spectacular view of the wild waves crashing into the many beautiful rock formations that are spread throughout the water.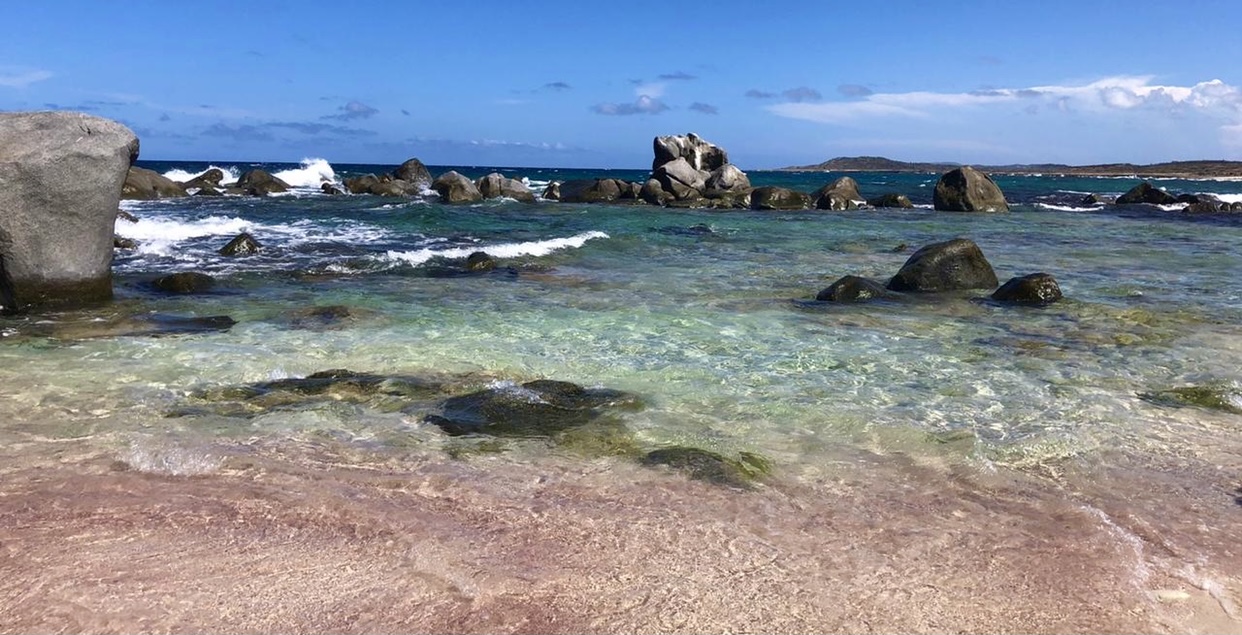 PS – We did not take a 4×4 vehicle to reach any of these beaches, we used a regular vehicle and hiked when necessary! Also, it is important to note, UTV's and ATV's are banned from the Arikok National Park. If entering the park with a vehicle, only a jeep, regular car, or mountain bike is permitted.
We decided to end our day at the sand dunes near the California Lighthouse to watch the sun go down and take in the peaceful surroundings. What a perfect way to end a long, fun-filled day of adventure!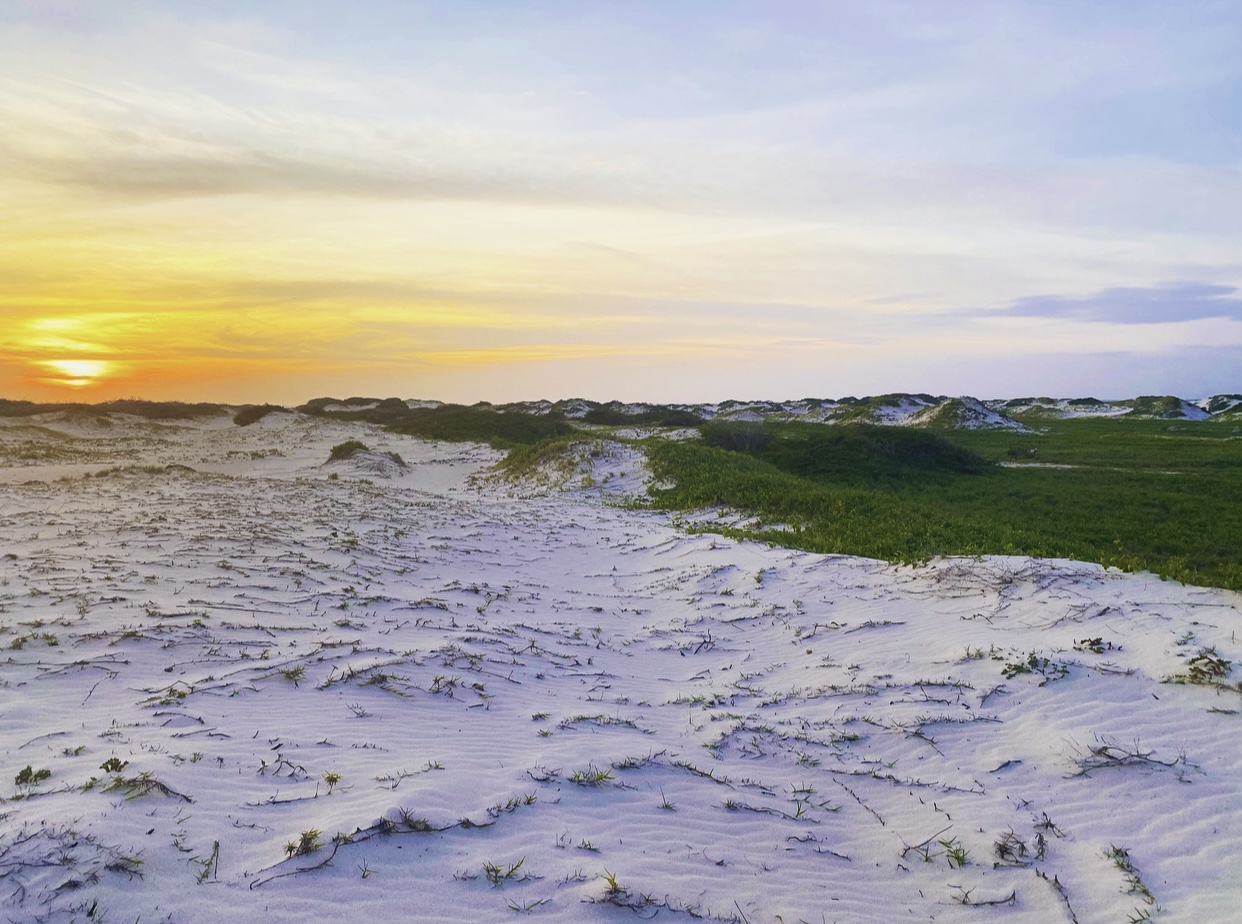 Want to explore the wild coast of the island for yourself? Browse the many island tours or car rentals that can help take you there!
Don't forget to subscribe to our YouTube Channel to follow our "Explore Aruba" series for more island adventures!