You wake up in a luxurious – yet somewhat unfamiliar bed, stretch and smile wildly once you remember where you are. Hopping out of bed, you race to the window and throw open the curtains ready to be greeted by a sky of Aruba…grey? Wait. What?
Aruba is known for many things. We've got some of the most gorgeous, white sand beaches in the world, the friendliest natives, activities galore, fabulous restaurants, hot nightlife and culture rich in history. All of that aside, there might be one thing that Aruba's even more famous for – fabulous weather all year long.
With a median temperature of 82 degrees, constant trade winds that take the edge off the heat and an average annual rainfall of only 18 inches, Aruba has the most tourist friendly climate in the Caribbean. The locals will tell you that 'God loves our island' and even the national anthem mentions how sweet our little rock is. There's been a persistent rumor, circling the globe, that it never rains on Aruba but that's simply untrue: it just mostly never rains.
Typically, rain falls in short bursts that zoom by on the edge of the wind; but occasionally a tropical storm will bring rain to the island for a few days at a time. 
Here, at Visit Aruba, we know that you've worked hard to earn your vacation time and being greeted by a grey day is probably the last thing you want; so we've compiled a list of all weather activities – in the rare event that it happens to rain on your vacation.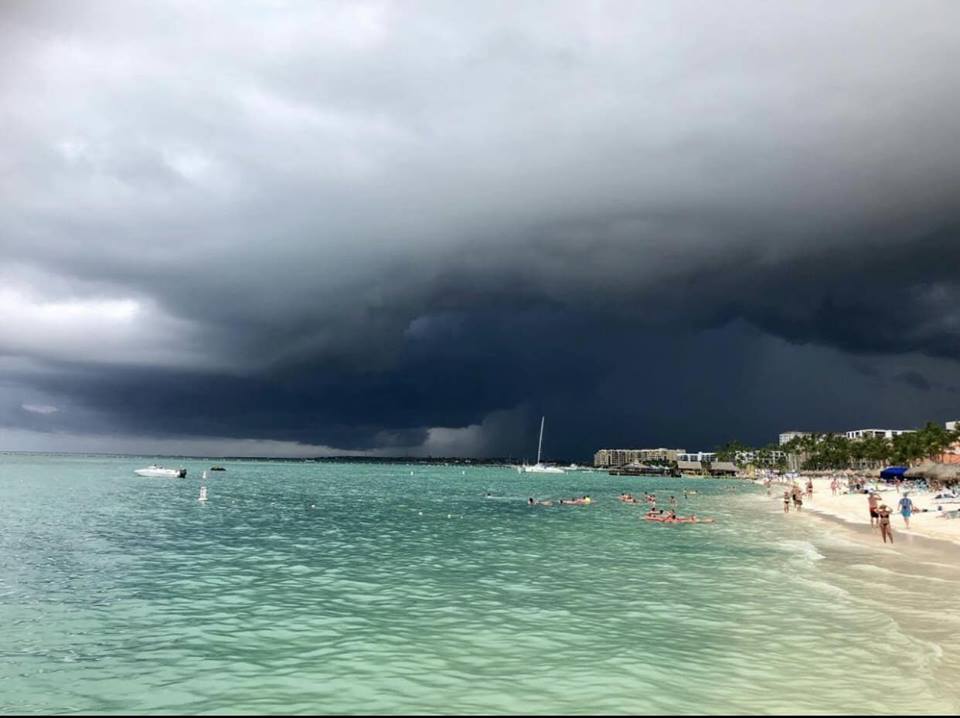 Indulge yourself at the Spa
While the pitter-patter of raindrops might put a damper on your day in the sun, they'll only enhance the experience of your luxury treatment. It won't be difficult to console yourself with a mani/pedi, facial or a hot stone massage in one of the island's gorgeous pampering centers. You'll forget about the weather while you treat yourself to a day at the spa and take your vacation relaxation to the next level.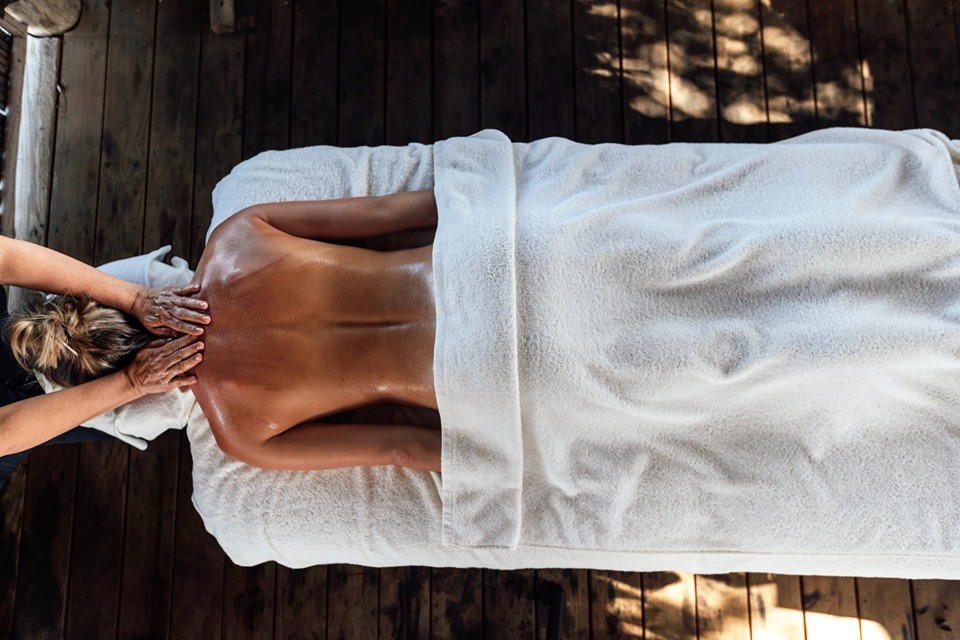 Play some games
The rain drops won't bother you a bit while you're watching a roulette wheel spin! Aruba has more casinos than you can shake a stick at and they cater to every level of gambler – from professional poker players to bandits of the nickel slot machines. Are you ready to test your luck?
If you're vacationing with children  (or if gambling just isn't your thing) how about a trip to the arcade?  Dream Bowl in Palm Beach is a modern bowling alley/arcade combo that won't disappoint. Set on the top level of Palm Beach Plaza, Dream Bowl's lanes are bathed in dreamy indigo lights that are sure to chase away your rainy day blues. The arcade has plenty of video games, air hockey machines and a snack bar that serves snacks, sodas and adult beverages. Across the way, you'll find Dream Land; another arcade that features games for smaller children and the young-at-heart alike.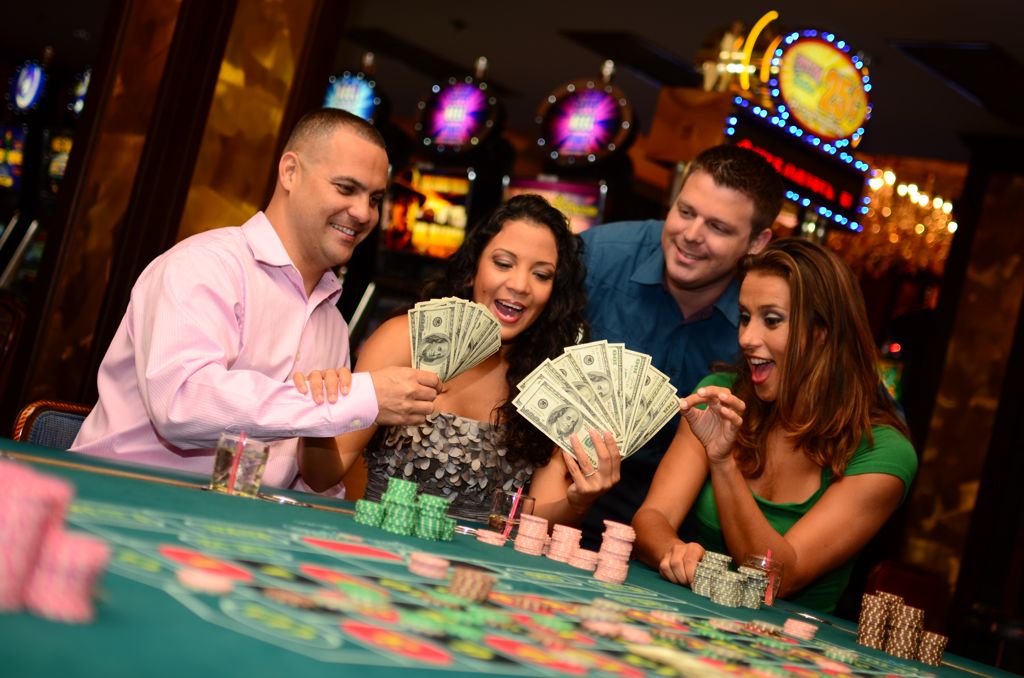 Treat yourself like a VIP at the movies
Also in Palm Beach Plaza and Paseo Herencia Mall, you'll find a Caribbean Cinemas Multiplex. The theatre features all the latest films (sometimes even before they're released in the States) and offers a VIP section with lovely, comfortable reclining chairs and seat-side food delivery service. You'll be so immersed in the movie that you'll forget all about the inclement weather and there's a good chance that the clouds will be gone before it's over. Check out movie times here.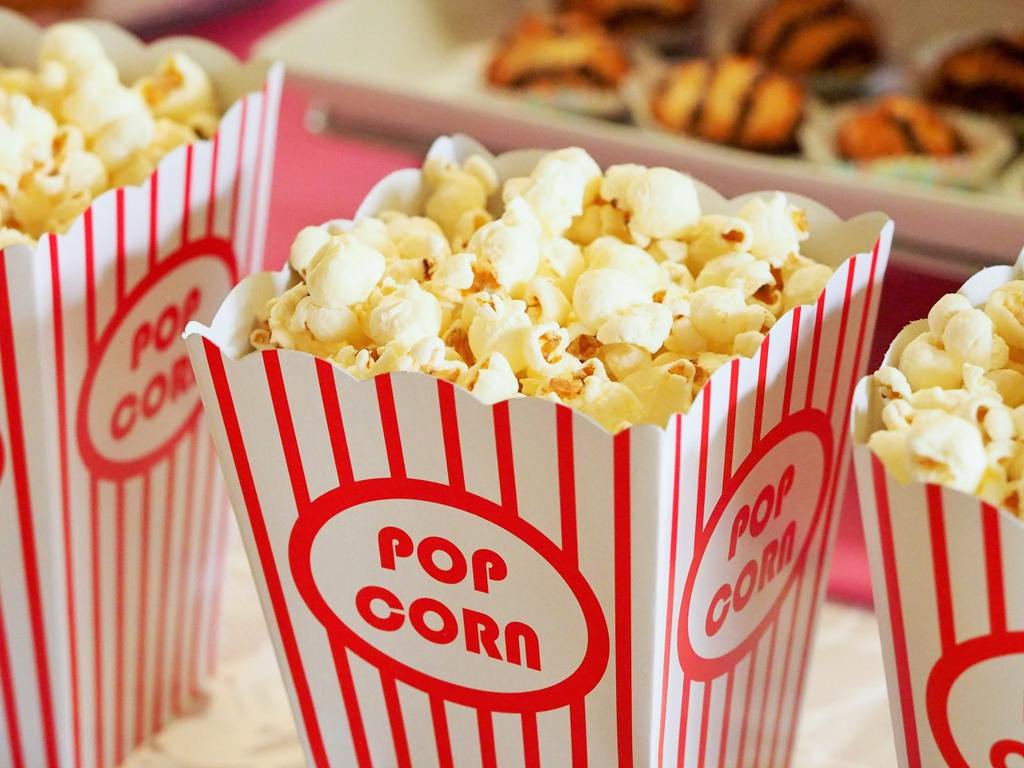 Indulge your inner Foodie
Did you know that you can find cuisines from all over the world in Aruba? From burgers to sushi, we've got it all. More than that, there are hidden gems that mostly cater to locals – but are definitely worth your while. You can even hit up a fun local dive bar, such as Charlie's Bar!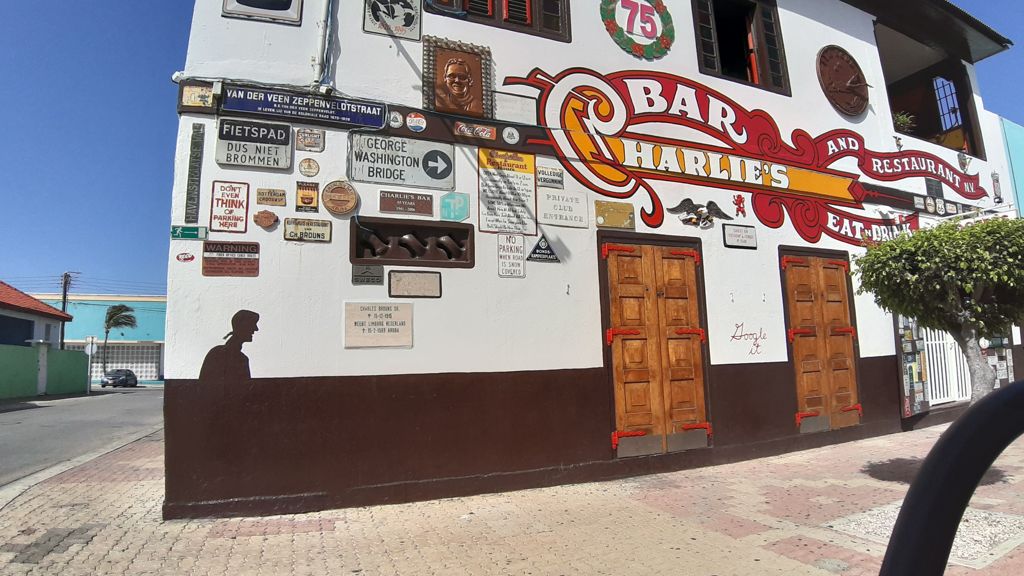 Room Service and Chill
How often have you come home from a vacation completely exhausted? The burning desire to cram every moment full of activity and not miss a thing, often leaves vacationers longing for a post-vacation vacation. Use the rain as an excuse to do something you probably almost never do – nothing at all.
Crank up the airco, snuggle down and grab the remote control. If you don't have access to room service or have a craving for something that's not on the menu – never fear!  Follow this link to a website that will deliver pretty much anything you could hope to eat.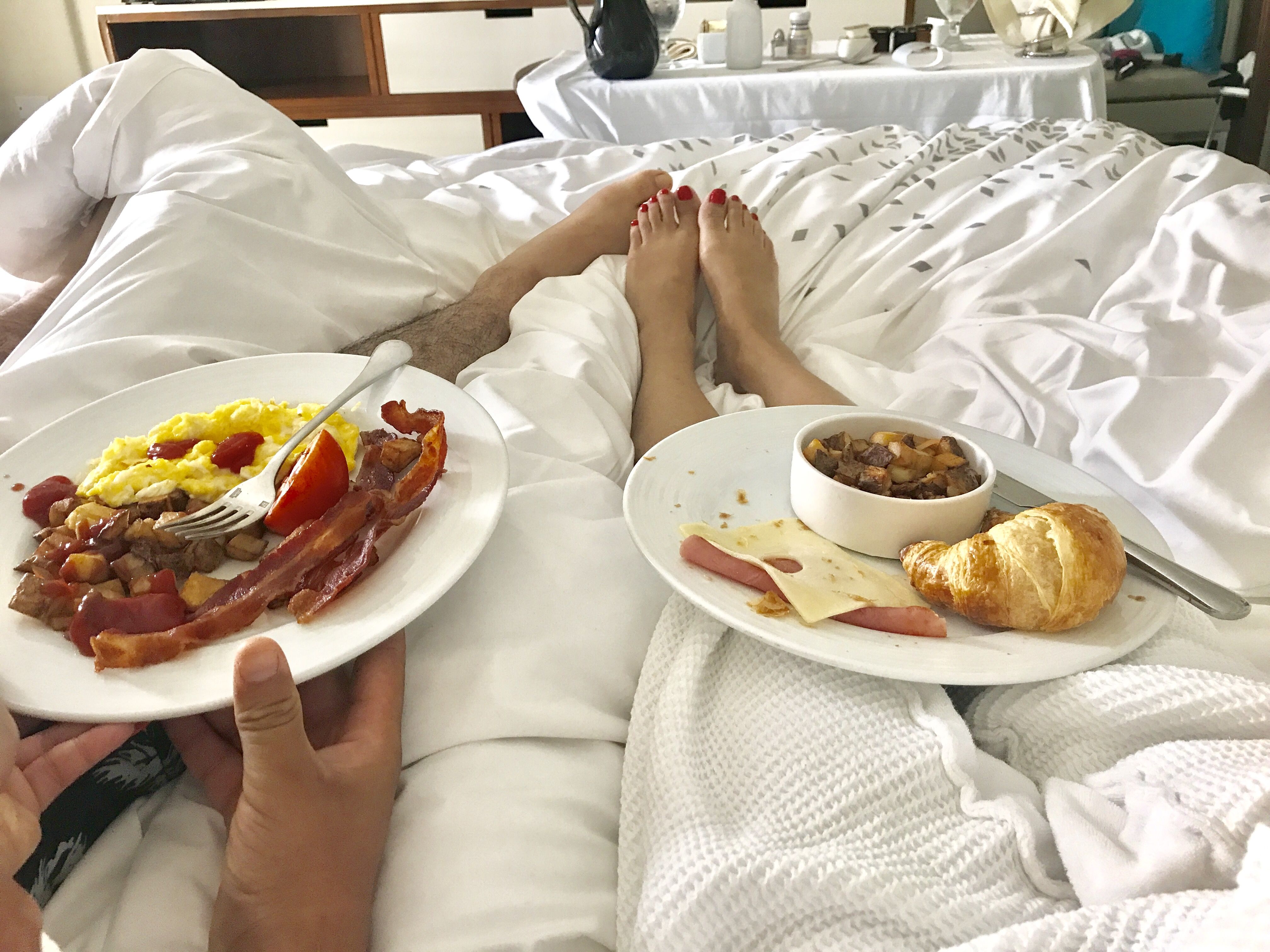 Brave the Beach
It's true that rainy days are very rare on the island. Thunderstorms are just slightly more common than unicorn sightings, so… why not hit the beach for a swim anyway? It's not like you can get more wet than you are in the ocean. Most people shy away from the beach in the rain; if you dare – you'll be in for a pleasant surprise. Obviously, the beach will be less crowded but there's also a chance that the sea will bring a gift for you on the tide! Rainy days are fabulous for finding sea glass and shells along the shoreline. Throw some towels in a waterproof bag, don't worry about your hair and get some wet sand between your toes. 
If the beach isn't really your thing, why not grab a cocktail in a to-go cup and head out to the hot tub? The contrast between the warm water swirling around your body and the cooler water falling from above is a sensation you'll never forget.  
Don't let those grey skies fool you, though. Even when it's overcast, you must be vigilant with your sunblock. It sounds crazy, we know, but many tourists have found out (the hard way) that even cloud cover can't completely dim the Sun's UV rays when you're this close to the Equator.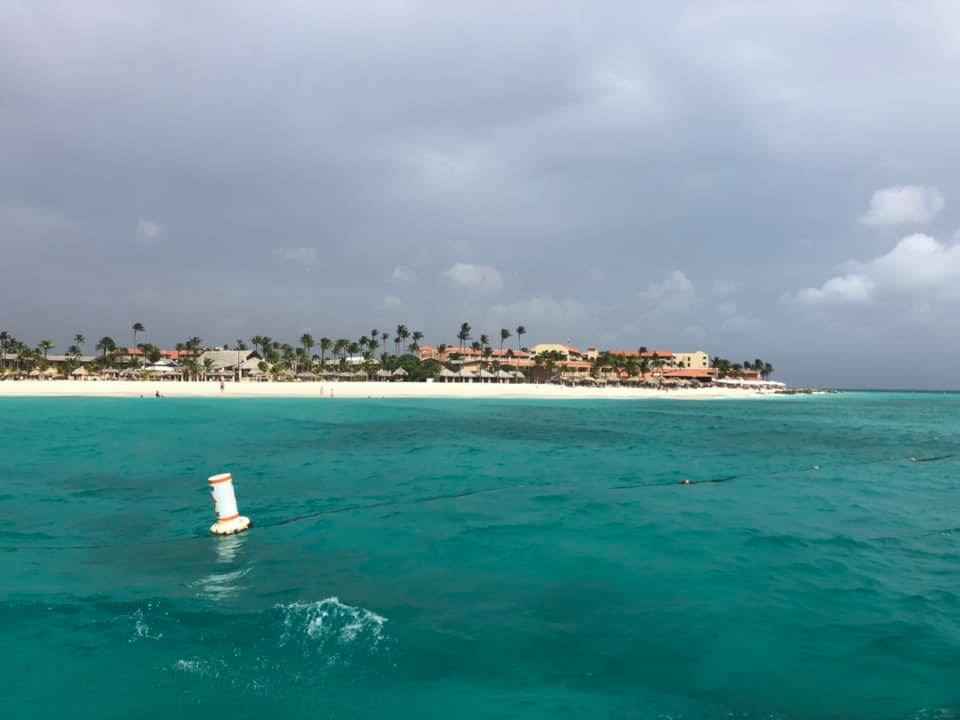 Chase a Rainbow
The band U2 said it best, "after the rain all the colors come out". After a shower, when the sun just starts reemerging from the clouds, you've got a better than average chance of seeing a spectacular rainbow. We've seen double rainbows, circular 'sundog' rainbows that ring around the sun and monochrome rainbows. We even know a guy who swears that he saw a triple rainbow once; however, he had been drinking Balashi all day – so you can take that one with a grain of salt.
Try and get yourself to a place with a good view of the sky as the rain is winding down and have your camera ready – you might be able to capture one of nature's little miracles.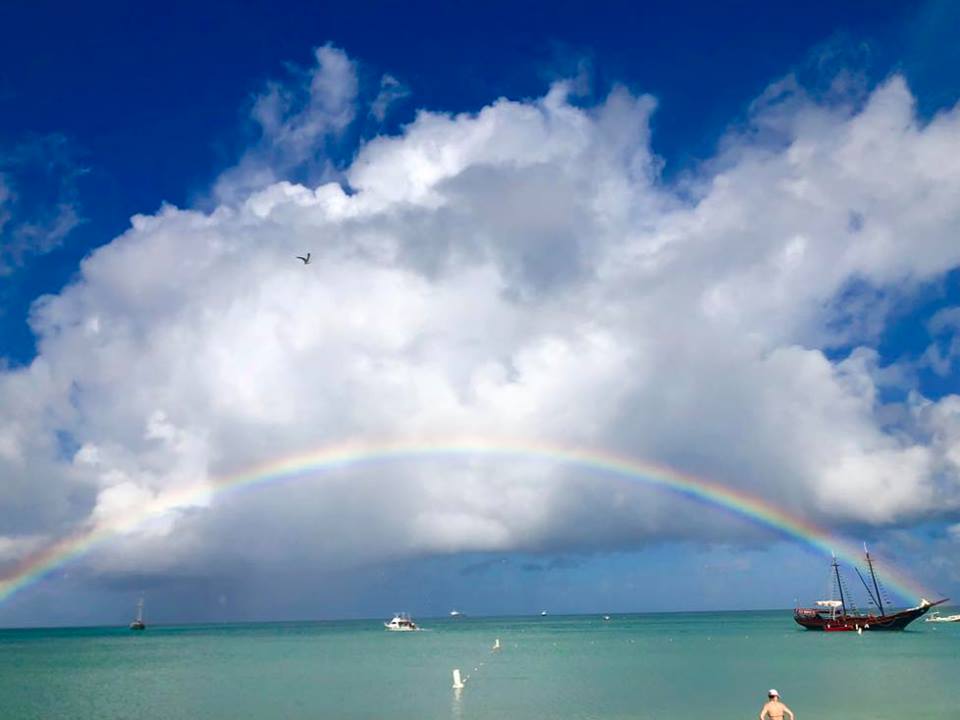 Splash your way to Culture
Aruba has a fascinating history. From the Paleo Indians – the island's first tourists – to today's population (which includes people from over 90 different countries, living harmoniously together) there's no shortage of culture on our little island. 
The historical museum at Fort Zoutman is located in a stronghold that dates back to Colonial times when pirates roamed the seas. On the other side of the island, the San Nicolas Community Museum is a hodge-podge of history that has artifacts that span from prehistory to the days when San Nicolas was the capital of the Island; while Cosecha (also located in San Nicolas) carries the work of modern artists and frequently offers workshops.  We even have a museum of tiny trains! 
If you're looking for a more personal, cultural experience we highly recommend a visit to Etnia Nativa – the personal collection of local history maverick, Anthony Croes. Anthony's home is a monument to, both, his artistic talent and Aruban pride. Let Anthony take you on a private tour and tell you the untold stories of Aruba.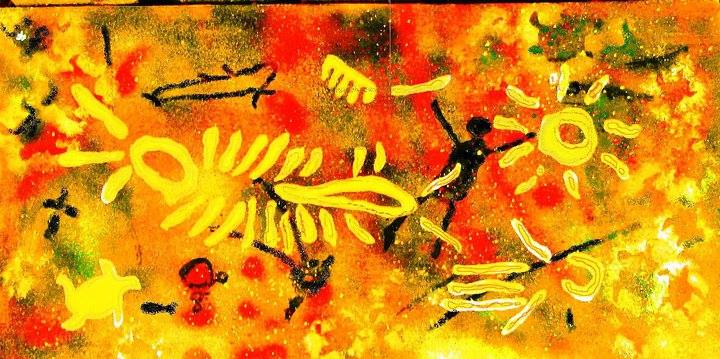 Shop 'till the drops stop
Nothing beats 'rainy day blues' like a little retail therapy. Aruba has several incredible malls and a cavalcade of unique shops. Use the cover of clouds to find the perfect souvenir, keepsake or ornament to remind you of your time on the Happy Island – until you have a chance to visit Aruba again.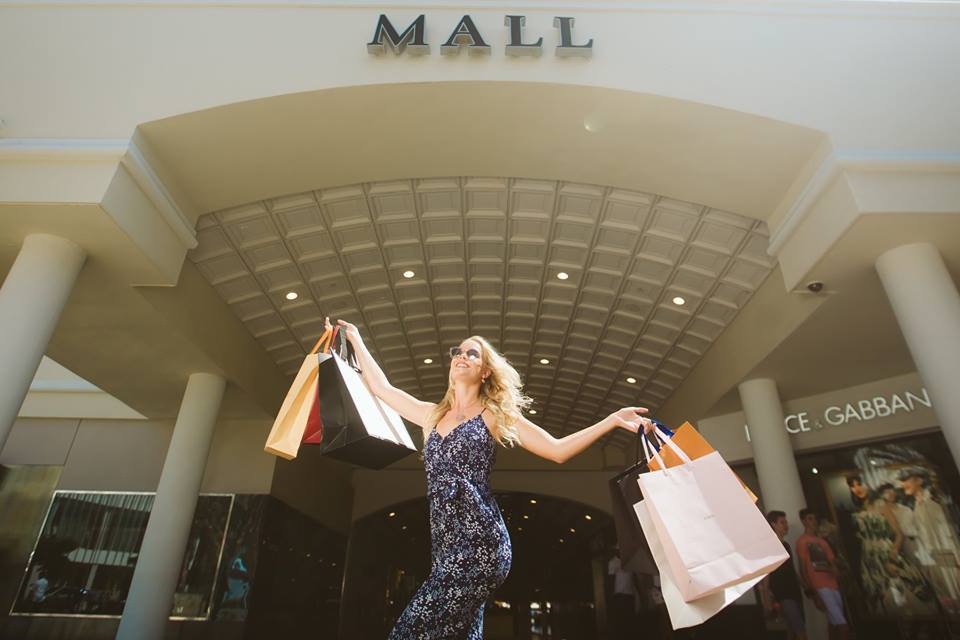 Offer it up for the Locals
If all else fails, think of the locals if it rains on your vacation. Those low slung, dark clouds might be causing you some sadness but we LOVE rainy days. Our plants get free water, our houses are slightly cooler and a lucky few of us even get the day off when it rains.
Now, we don't expect you to play your tiny violin for us – we know how lucky we are to call paradise our home; but, at times, constant sun can be exhausting. Rainy days are as close as we'll ever come to those lazy, cozy days of winter. 
More than that, even the smallest bit of rain makes a huge impact on the local flora and fauna. You might not know this but there are several areas of wetlands where migratory birds make layover stops. Just the day after it rains forgotten flowers bloom and the whole island looks greener.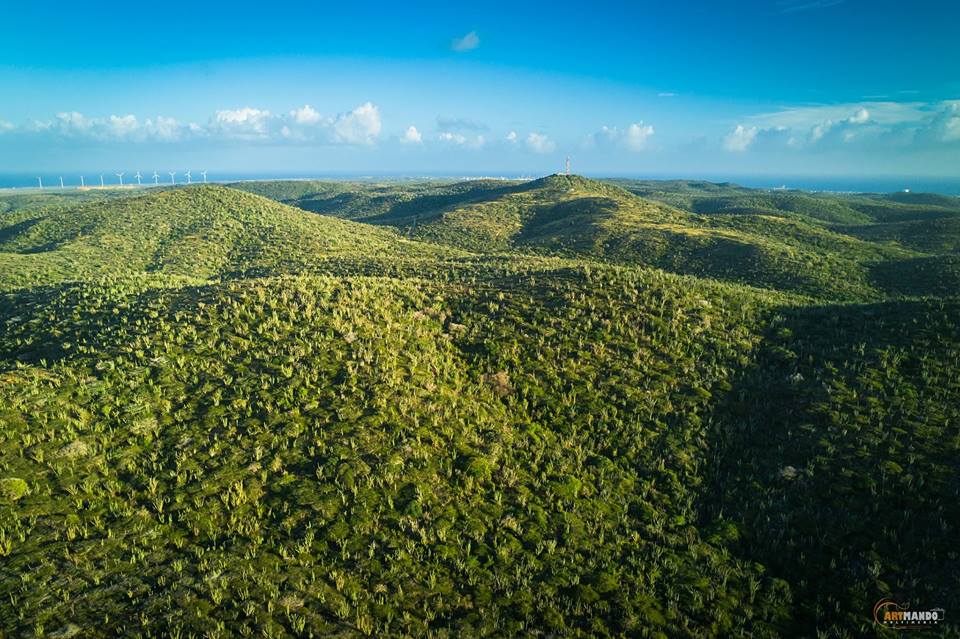 It's a bummer when it rains on your vacation, luckily for you there's so much on the island for you you to do beyond the beach!