A new state of the art entertainment center at the Renaissance Marketplace
After months of preparation and designing a new concept for the Renaissance Marketplace, the ARCADE ARUBA by Wind Creek is now officially open. The coolest 'hang-out' place for children and teenagers who like gaming. A new state-of-the-art Arcade opened its doors offering many games and activities to entertain all children – young to old – while parents relax and dine at the Renaissance Marketplace. Come & play today to start earning points towards awesome rewards!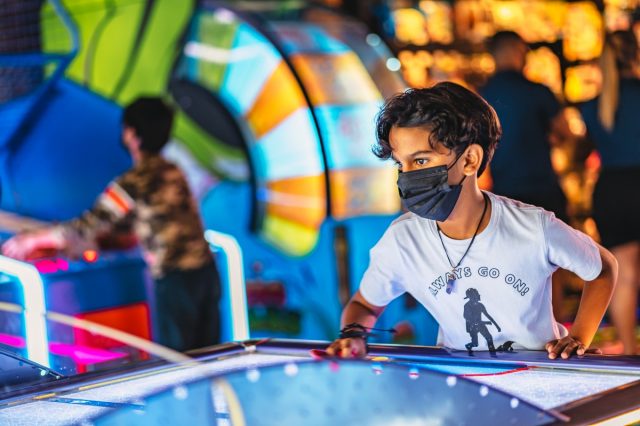 For several months there was movement at the Renaissance Marketplace, the windows were covered mysteriously so no one would know what to expect, while on the inside the transformation took place. As soon as the window coverings were removed, there was a brand new Arcade of almost two thousand square meters.
This arcade offers the latest in technology with a generous redemption program. Gamers can purchase a playing card for just $1, this card is yours to keep. You can upload as many times and as much as you want. The more you play, the more points you accumulate, the bigger and greater the prize you can redeem. There are prizes for all ages starting with candies, till plush toys, to board games and even Go-Pro cameras. Arcade Aruba offers 22 machines with 16 different games for your to play: varying from the challenging grab machines with instant prizes, the nostalgic air hockey table, basketball hoops challenge, the fun ice ball game, Jurrasic Park shooting machine, to Down the Clown and many more…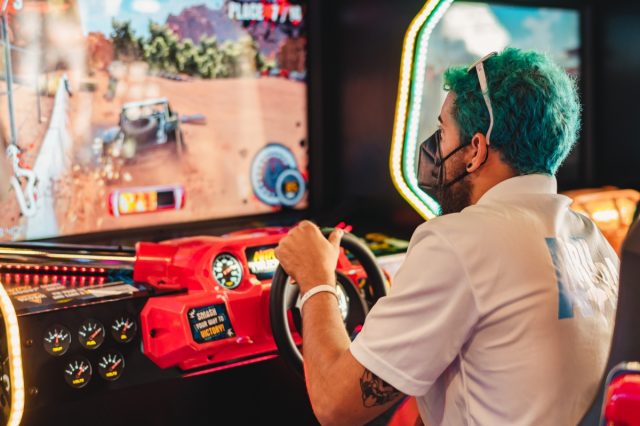 With music, balloons and confetti shots, Elliott Loonstra, Aruba's Paralympic Medalist, cut the big ribbon symbolizing the Grand Opening. Elliott is a great role model and inspiration to the youth. Arcade Aruba also invited the children from Sonrisa to be the first ones to try out the new gaming machines and to enjoy themselves. At the end of the day, each child went home with a nice prize.  According to Paul Gielen, General Manager of Renaissance Aruba; "The Arcade was created to add entertainment to the mix at the Renaissance Marketplace. This way children can play while parents can sit and relax at one of the restaurants or bars at the Renaissance Marketplace. And this is just the beginning, in the future we will add more exciting machines to the mix".
The arcade is open every day from 12 PM to 12 AM offering drinks and food as well. Make sure to follow Arcade Aruba on Instagram – @arcadearuba or www.arcadearuba.com/opening  to stay up-to-date with the latest news and promotions.