You're ready to go on a well-deserved vacation to the happiest island in the Caribbean. You can't wait for what's in store and want to make the best out of your time. But what to do? Let the forces of astrology guide you and embrace all of your lovely quirks and deepest desires.
Find your zodiac sign below and check out our suggested activities on how to best enjoy your vacation in Aruba!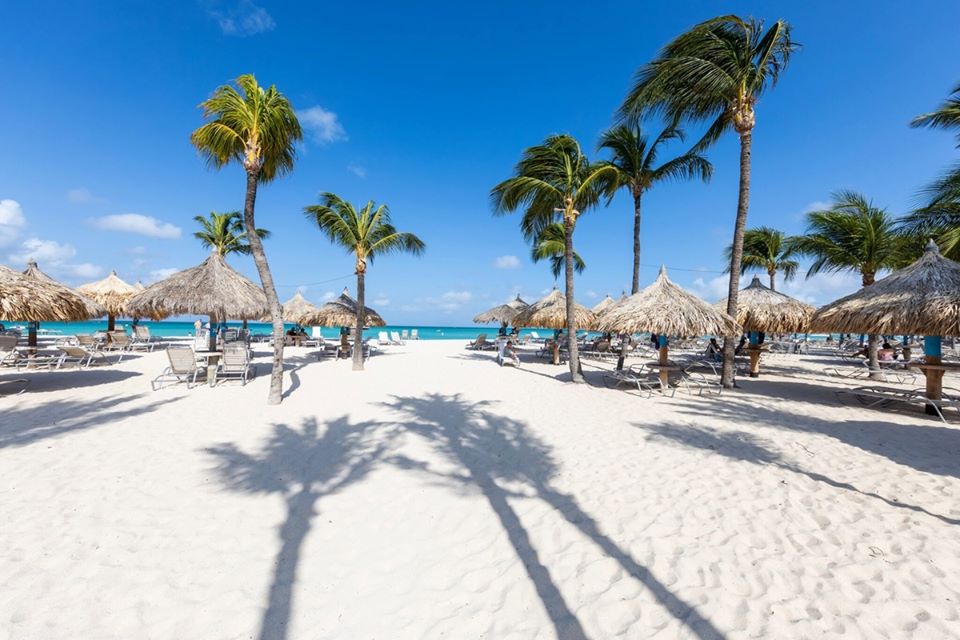 Aries (March 20-April 19)
Fire sign
Traits: Quite the competitive individual who constantly seeks a challenge and knows what they want, when they want it. Easily bored, Aries tend to have no fear and go for what they want. There is no in-between for an Aries.
What to try: With such a sense of adventure and high energy, it is only right to get down and dirty and go off-roading for the day! Throw on some athletic clothes that you don't mind getting dirty, as by the time you return from your adventure, you very well just may be covered in dirt and dust from head to toe. Browse guided tours to explore the wild coast of Aruba or check out our island's attractions and sights to create your own self-guided adventure! Tip: Visit one of the natural pools for a quick dip to cool off during your tour.
Important reminder: When exploring (especially via a 4×4 vehicle), always stay on the marked path or road before you. This is to ensure the safety and protection of our island's nature! Please keep in mind much of our island's wildlife is not always easily spotted by the naked eye.
Taurus (April 19-May 20)
Earth sign
Traits: Calm, dependable and practical. Taurus is quite grounded and logical, they like routine and comfort, and appreciate all of the beauty that surrounds them.
What to try: Wake up for an early morning hike and then head back to your all-inclusive resort (yes, you should consider booking one). While you tend to enjoy the simpler things in life, you do love to get pampered every now and again, right? Once you've gotten your morning workout and have taken in all of Aruba's natural beauty, you're going to love heading back to your resort for a convenient and laid-back day. Just think of all of the endless food, drinks, entertainment, and relaxation all at your fingertips!
Gemini (May 20-June 21)
Air sign
Traits: Known for their multiple (if not 7…) personalities, Geminis tend to be filled with plenty of humor, and most of all have a little crazy side to them (and a good crazy that is!). Their neverending curiosity and versatility always cause them to seek out something new and exciting to try. They are full of energy, brave and down for just about anything!
What to try: Hi thrill-seeker (yes, you), it's best you try an exciting and challenging activity that is sure to keep you on your feet, such as kite or windsurfing. Head to Fisherman's Huts to one of the beach shacks (try Aruba Active Vacations) and sign yourself up for a class. Once you get the hang of it (because well, we know you will) then you can rent equipment for a full day of gliding the sparkling turquoise water!
Cancer (June 21-July 22)
Water sign
Traits: This undercover sensitive and moody sign is strong and empowered, and very much enjoys a calm environment and plenty of self-care. While they can be a bit quiet and secretive at times, don't let them fool you. They are one of the most caring signs and the definition of "ride or die". Cancers are quite the homebodies, however, when they step out they love to explore and soak up their surroundings – particularly culture, art, nature, and all beautiful things!
What to try: Discover the street art in downtown San Nicolas (also known as Sunrise City) and, on the way back, don't forget to stop for some local takeout to bring back to your resort or vacation rental for a quiet, cozy night in. Check out some of our favorite food trucks here. If you rather opt for a water activity to cool off from the hot sun, without a doubt, paddleboarding or kayaking is the perfect activity for you!
Leo (July 22-August 22)
Fire sign
Traits: Oh, to be a Leo, one of the most vibrant and unique individuals of them all! While each sign clearly has its own distinctive mark, Leos tend to have one of the more stand-out personalities among the rest. Let's just say they love to feel alive and are full of theatrics and ambition.
What to try: Leo, it is evident you do well in the spotlight (and enjoy it, too), so – when that sun goes down we know without a doubt you are bound to be the life of the party! Take that party to another level by hopping on a party bus for a night in paradise you will never forget! Or will you? When it comes to dancing, socializing and bringing people together, there is no question, you were made for this type of life and love to spread the good vibes all around!
Virgo (August 22-September 22)
Earth sign
Traits: Quite the perfectionist with great attention to detail. Virgos are rather particular when it comes to, well, just about anything… so with that being said they definitely know what they want and may come off as a bit "extra" at times. They are active and love a good balance of health and wellness, mixed in with a little fun of course!
What to try: Join a group tour to explore the island, this is a great way to let go of the control you are used to having and experience a bit of everything on the island (because we know you want to see it all).  Check out the museums, natural attractions, sights, beaches, restaurants, and more. With that being said, please don't forget to unwind after your long day of adventure. You may just want to treat yourself to a little happy hour on the beach, after all… this is vacation, take it easy! However, if you're not ready to call it a day, and find you have a little juice left for one last activity, hop on a sunset cruise and sail away into the sunset for a picture-perfect evening.
Libra (September 22-October 23)
Air sign
Traits: Extremely indecisive, it is rare you will see a Libra make a decision in an instance, it will likely take them a bit of back and forth before committing. While they very much enjoy some structure, they also crave adventure, new experiences and learning. Libras enjoy keeping busy and easily get bored.
What to try: Without a doubt Libra, you need to rent a jeep for a day (or 2) and follow your own island adventure itinerary. Before heading on your way, do stop by a concierge or talk to a local for their advice and directions (since you may not be able to make up your mind on all of the places to see). You are going to love exploring the wild coast and every nook and cranny of the island you come across. You will get to set your own pace and go where you want when you want! Sounds good, doesn't it? Tip: During your day of adventure don't forget to stop for lunch to stay fueled with energy. Try a local fresh seafood spot, Zeerovers, or one of these other lunch spots. Don't forget to end your day on the beach watching the sun go down. It makes for the perfect ending to a perfect day in paradise.
Scorpio (October 23-November 22)
Water sign
Traits: Mysterious and unique, Scorpios can be a bit hard to get to know at times. They are quite self-reliant and more structured, less go-with-the-flow type of people. While they are more guarded and less likely to speak up, don't get it twisted – they are very strong, stoic and loyal individuals. Scorpios aren't looking for your approval and enjoy their way of doing things.
What to try: While we always encourage everyone to get out, be social and make friends with happy locals, we know how much privacy and intimacy mean to you, Scorpio. This is why we urge you to book your own vacation rental, small apartment resort, or boutique hotel, rather than stay at a larger resort property. Whether it be a small zen-filled bungalow apartment, or, a tropical, chic villa, you do well in your own space, and…we recognize that! This will ensure you can get the peace and solitude you long for. When you're ready to explore the island at your own pace, make sure to rent a car so you can go where and when you want. Suggestion: try The Tranquilo's new sea glass tour, a fun and easy-going activity mixed in with some island adventure and mingling with others (not too much though, don't worry).
Sagittarius (November 22-December 21)
Fire sign
Traits: Friendly, kind-hearted individuals with an open mind; at any given time they are all ears, ready to listen and give their (honest and wise) feedback and advice. If you have a Sagittarius in your life you should find yourself lucky. They are full of curiosity, passion and love to explore the unknown and soak up their surroundings…making them, well…the perfect traveler!
What to try: There is no question you are itching to explore Aruba's vibrant culture and beautiful, diverse flora and terrain. Try a downtown tour, visit a museum or two, visit a more under-the-radar beach, experience our island's food, go to the local spots, meet locals, dance with locals… you get the gist, get on the local vibe! Tip: stay in a vacation rental nestled in one of the residential neighborhoods of the island to get a true island life experience.
Capricorn (December 21-January 20)
Earth sign
Traits: Quite the realist, this sign is one of the most disciplined, responsible, and ambitious individuals compared to the rest. Many Capricorns are known as the ultimate worker bee and do not know when to give it a rest. This mature individual loves learning new things and becoming a perfectionist. Let's just say they thoroughly enjoy feeling well accomplished.
What to try:  Hi workaholic, you deserve a break. You may not want one, but we are here to tell you that you will be taking one, okay? During this vacation, all we would like for you to do is try your best to focus on your beautiful surroundings and happy vibes in paradise. Yes, it's time to take it easy… however, we all know you can't sit still for too long. So why not join an interactive, yet laid back, and exceptionally delicious… downtown local food tour? This will allow you to explore, eat, and drink, all the while you are bound to learn something along the way!
Aquarius (January 19-February 18)
Air sign
Traits: Creative, optimistic and compassionate, Aquarius are quite artsy, and enjoy their freedom and being alone in their feels. However, it's not long before they crave some intellectual stimulation and conversation. Vibing with another soul is one of their favorite pastimes.
What to try: Go on a  long nature walk (or if walking isn't your thing rent a bike). Choose from one of the many routes and trails that the island offers, such as on the north coast near the California Lighthouse, by the Alto Vista Chapel, or alongside the wild east coast. Don't forget to take plenty of pictures along the way for your scrapbook or wall collage back home! End your day with a picnic on the beach with your special someone, friends or family for a perfect ending to your day.
Pisces (February 18-March 20)
Water sign
Traits: Known for their ever-so-strong intuition and dropping a tear or two (or more so, a river) at the drop of a hat…their emotional intelligence is so impressive that they will cry for you, before you yourself even realize you are upset. They live with their head in the clouds, fantasizing about every possible aspect of life, and you must know it is nearly impossible to bring them back down to earth again. They swoon for all things dreamy and are all about living off of good, happy vibes. While they are quiet and reserved at first don't let that fool you, they are super caring, great listeners and soon you will find there is an unexpected party underneath it all.
What to try: Pisces, we all know you don't love life above water (aka the real world) so, we urge you to go on a snorkeling trip (or for the more advanced, scuba diving) and be one with the fishes and other fellow mermaids and mermans. Okay, you may not spot one of those mythical beauties underwater but you will come across plenty of colorful and impressive marine life! When it's time to come up for air (sigh), end your day with a romantic and dreamy dinner on the beach. Watch the magical sunset glow light up the sky, dig your toes in the sand, enjoy that fine glass of wine and whoever is sitting across from you, and continue living your best fantasy come true… yes, you are actually in paradise!
Note: Zodiac date ranges are based on the year 2022.
Our ideas only scratch the surface when it comes to fun things to do in Aruba, browse our site for more ideas.