There's a lot of talk about where to go for dinner while vacationing in Aruba but what about lunch? Have we somehow forgotten about this essential mid-day meal that helps us get us through the day? Might you be curious which restaurants are worth trying for lunchtime during your stay?
Whether you just want to grab a quick bite to-go to enjoy under your palapa on the beach, or, rather have yourself a relaxing sit-down lunch with friendly service, Aruba has plenty of options to choose from!
Check out some of our favorite go-to spots for lunch on the island:
Pelican's Nest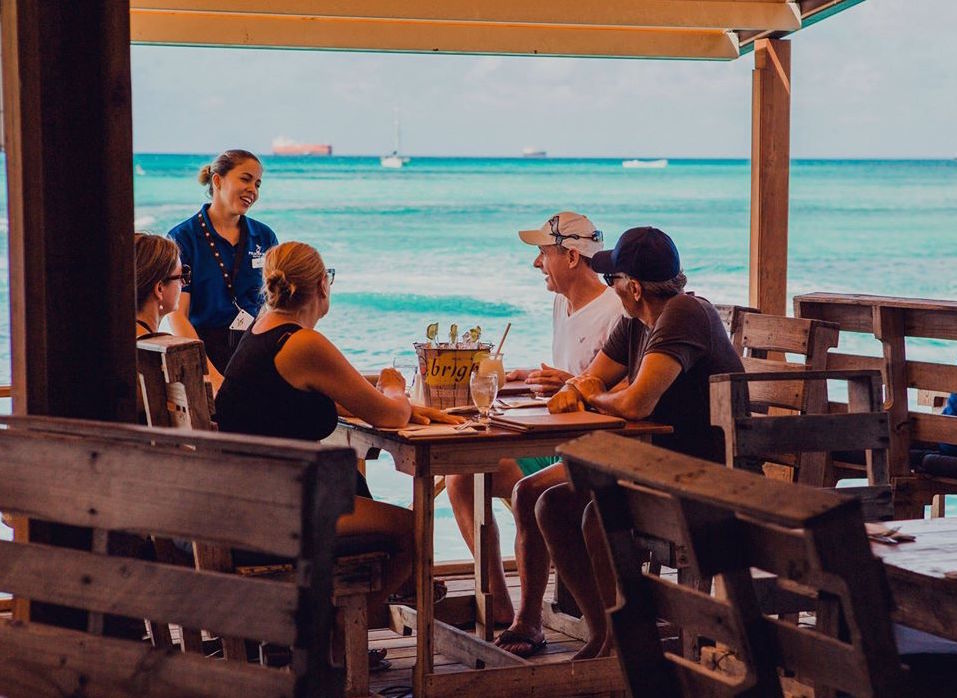 Highlight: Overlooking the mesmerizing blues and non-stop action & fun on Palm Beach, Pelican is always a good idea! They offer plenty of fresh seafood dishes and tasty appetizers to delight in. If you're a seafood lover, try the Martin's Seafood Platter!  PS – don't miss out on their specialty tropical cocktails (and mocktails), they are the best!
Location: Pelican Pier, on Palm beach
Water's Edge Restaurant & Bar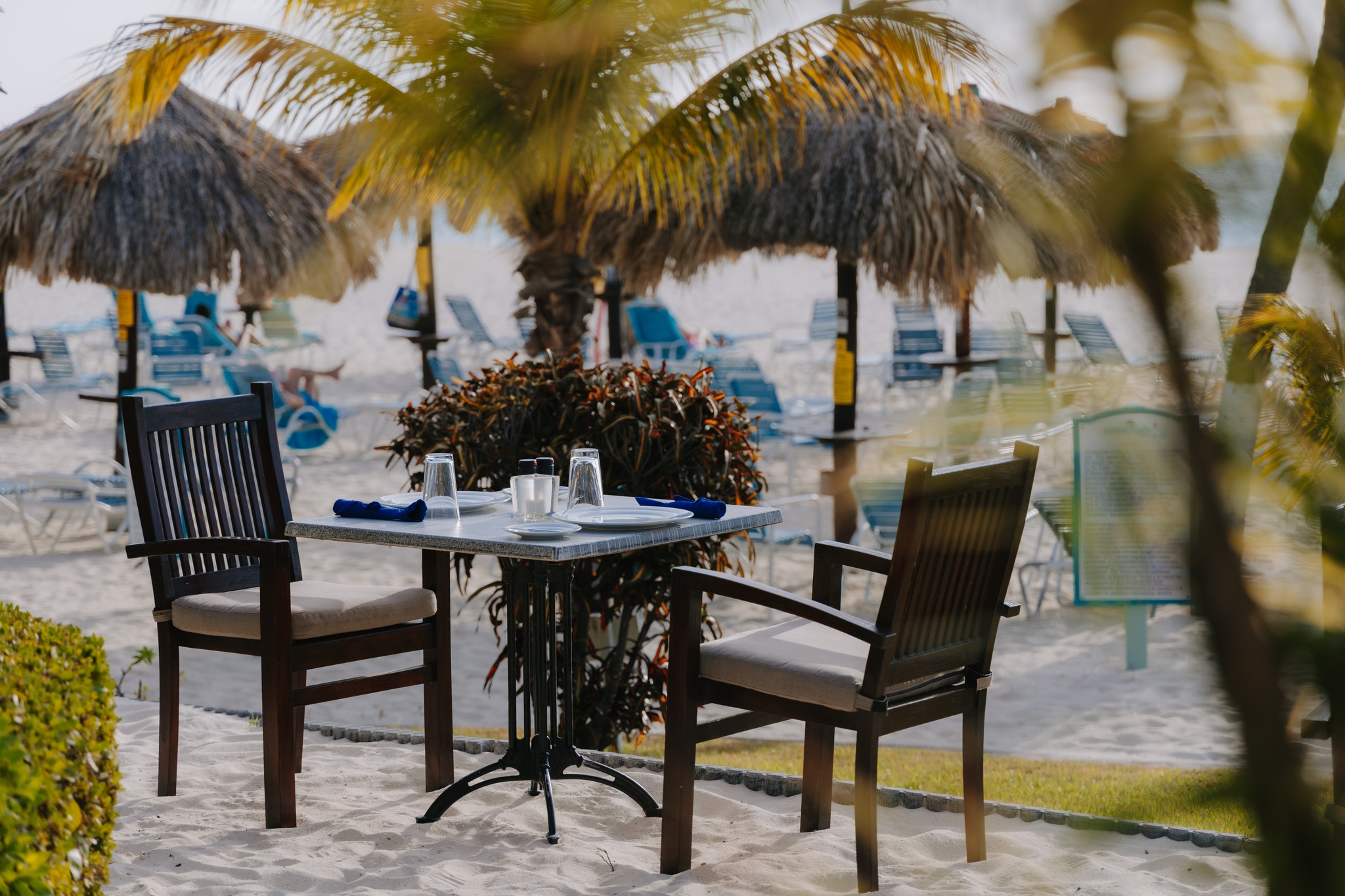 Highlight: Located beachfront on the dreamy and famous Eagle Beach, Water's Edge offers a romantic, yet casual toes-in-the-sand dining and ambiance. Their menu is quite extensive, making it a great choice for families and groups, offering great choices for every type of diner. Psst – they have three daily happy hours!
Location: Costa Linda Beach Resort, Eagle Beach
Santos Coffee With Soul
Highlight: Santos offers cozy indoor and outdoor terrace seating. This quaint, yet chic little cafe is not only for breakfast. They serve plenty of lunch bites such as sandwiches, soups, salads, milkshakes, wine, beer, cocktails, and tasty desserts!
Location:  Behind the Alhambra Mall Casino
Sunset Bistro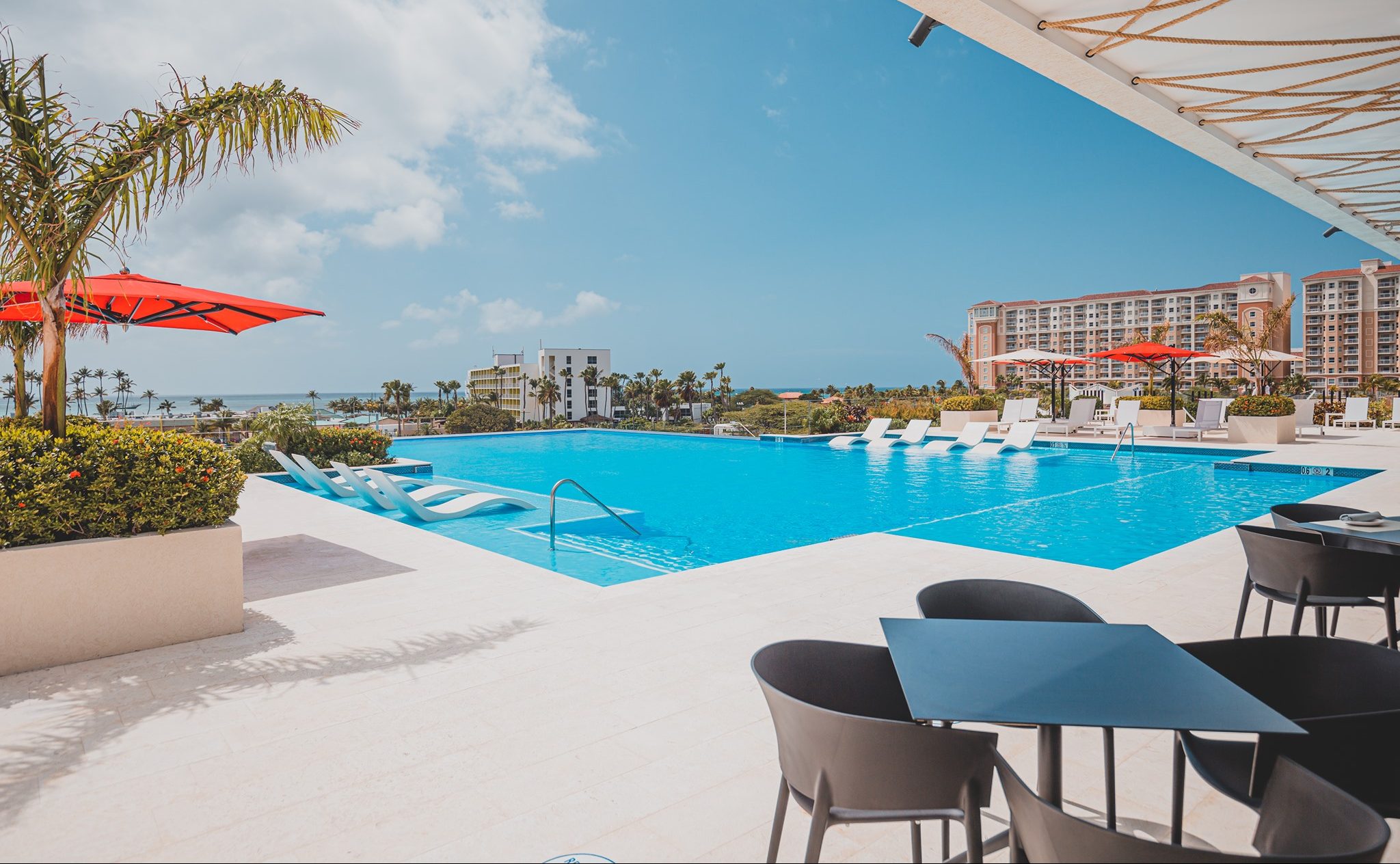 Highlight: Make your way to the glorious, chic rooftop to enjoy a delicious bite at Sunset Bistro and take in the mesmerizing infinity pool views with a backdrop of the lovely Palm Beach! You're sure to enjoy the variety on their menu, from steak to salads, colossal burgers, and vegan dishes, their menu has something for everyone.
Location: Radisson Blu Resort, Palm Beach
Matthew's Beachside Restaurant
Highlight: Visit Matthew's just once and you will feel at home right away. The staff is always extremely welcoming and kind making it hard to leave when the time comes. Other than the warm welcome the first thing you cannot help but notice is the gorgeous view! Located between Eagle Beach and Punta Brabo, Matthew's has a picture-perfect backdrop for you to enjoy while sipping your frozen concoction. With delicious food, refreshing cocktails, friendly service, and specials, you're sure to come back for more!
Location: Casa del Mar Beach Resort, Punta Brabo Beach
Lucy's
Retired Surfers Bar & Restaurant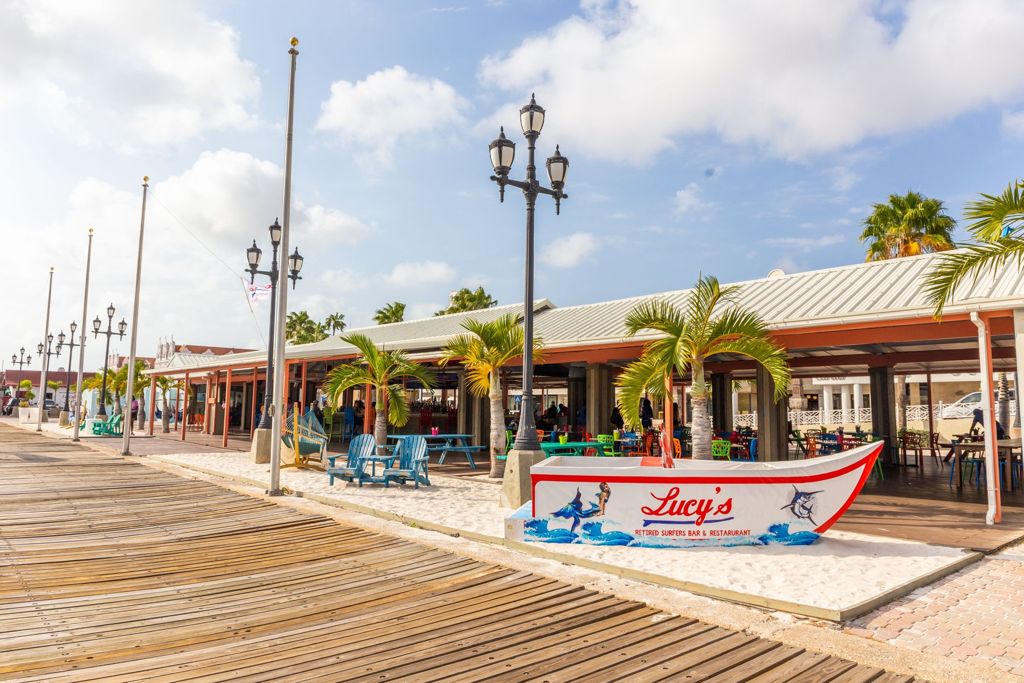 Highlight: Lucy's has everything you're looking for! Fun, laid-back vibes, relaxation, mouth-watering food, daily happy hour, views, a family-friendly atmosphere, and weekly specials. Their most famous weekly special being Taco Tuesday of course, a must-try!
Location: Across from Renaissance Wind Creek Aruba Resort, alongside the marina
Ricardo's Restaurant & Bar
Highlight: This place is full of delicious food, friendly service, perfect views, and non-stop fun entertainment from sun up to sun down! Located beachfront on Eagle Beach, the views don't get much better than this. Your trip to Aruba isn't complete without stopping by Ricardo's!
Location: Aruba Beach Club, Eagle Beach
Cadushi Sunset Terrace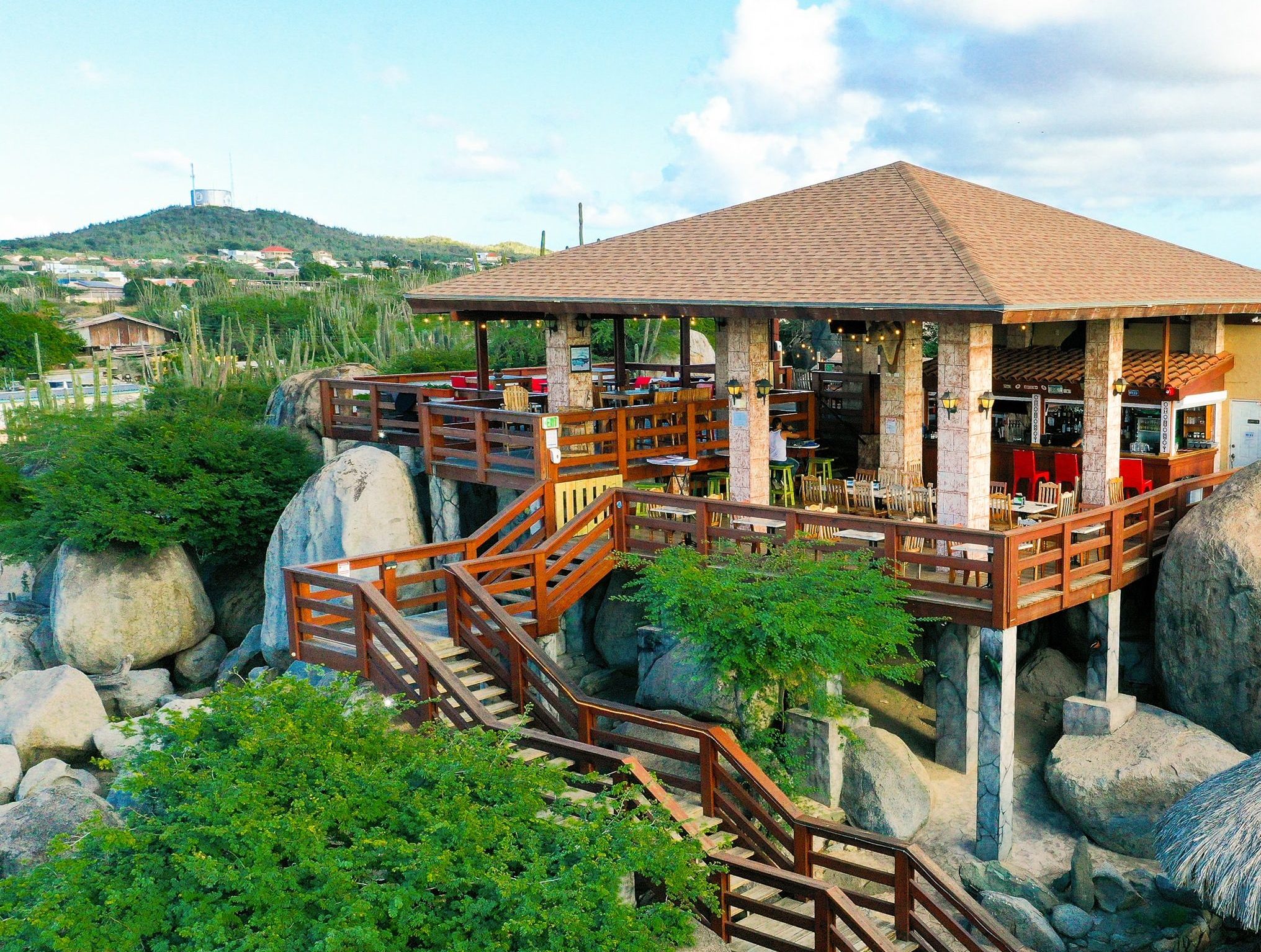 Highlight: Situated high atop Aruba's beautiful boulders, Cadushi Sunset Terrace has amazing 360-degree views of the entire island. This restaurant is surrounded by beautiful nature and is accompanied by a steady and cool breeze. Another plus, they've just opened for lunch! Allowing for a perfect pit stop during a day of exploring the island.
Location: Moko
Gilligan's Seafood Shack
Highlight: An extensive menu, including an array of delicious seafood dishes with a Caribbean twist and friendly prices. Oh, and a perfect view of Palm Beach! How does a Lobster Roll sound? Or fresh Grouper Tacos? Tip – We highly suggest ordering one of their refreshing tropical cocktails, you will receive instant happiness!
Location: Beachside at Hilton Aruba Caribbean Resort & Casino
Kulture Café Aruba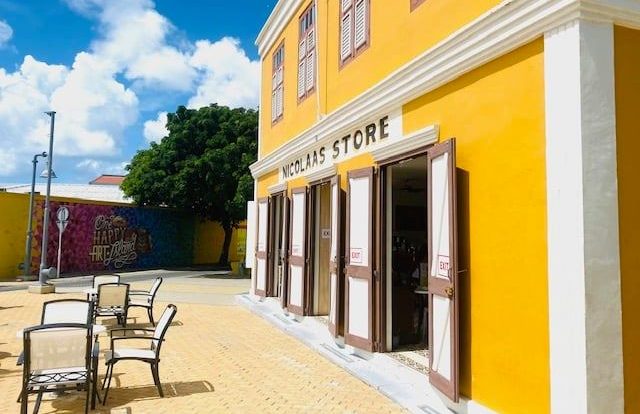 Highlight: Cozy, quaint and full of vibrant character. With an indoor/outdoor setting, this cafe is the perfect place to escape the hot sun and enjoy the island breeze with a cold beverage. PS – Try one of their cold refreshing juices or milkshakes and while you're at it don't miss out on trying their tacos!
Location: San Nicolas in the Community Museum (Nicolaas Store), located on the bottom floor of a quaint monument
Bugaloe Beach Bar & Grill
Highlight: A fun, bright, colorful atmosphere. Picture perfect views of the crystal clear water and some of the most fun and energetic bartenders and staff members. Their food menu is quite extensive so you're sure to find a delicious appetizer or lunch option. Those with children will be happy to hear it's family-friendly. When you're in need of some fun or a quick bite to eat Bugaloe is a great choice!
Location: De Palm Pier, Palm Beach
West Deck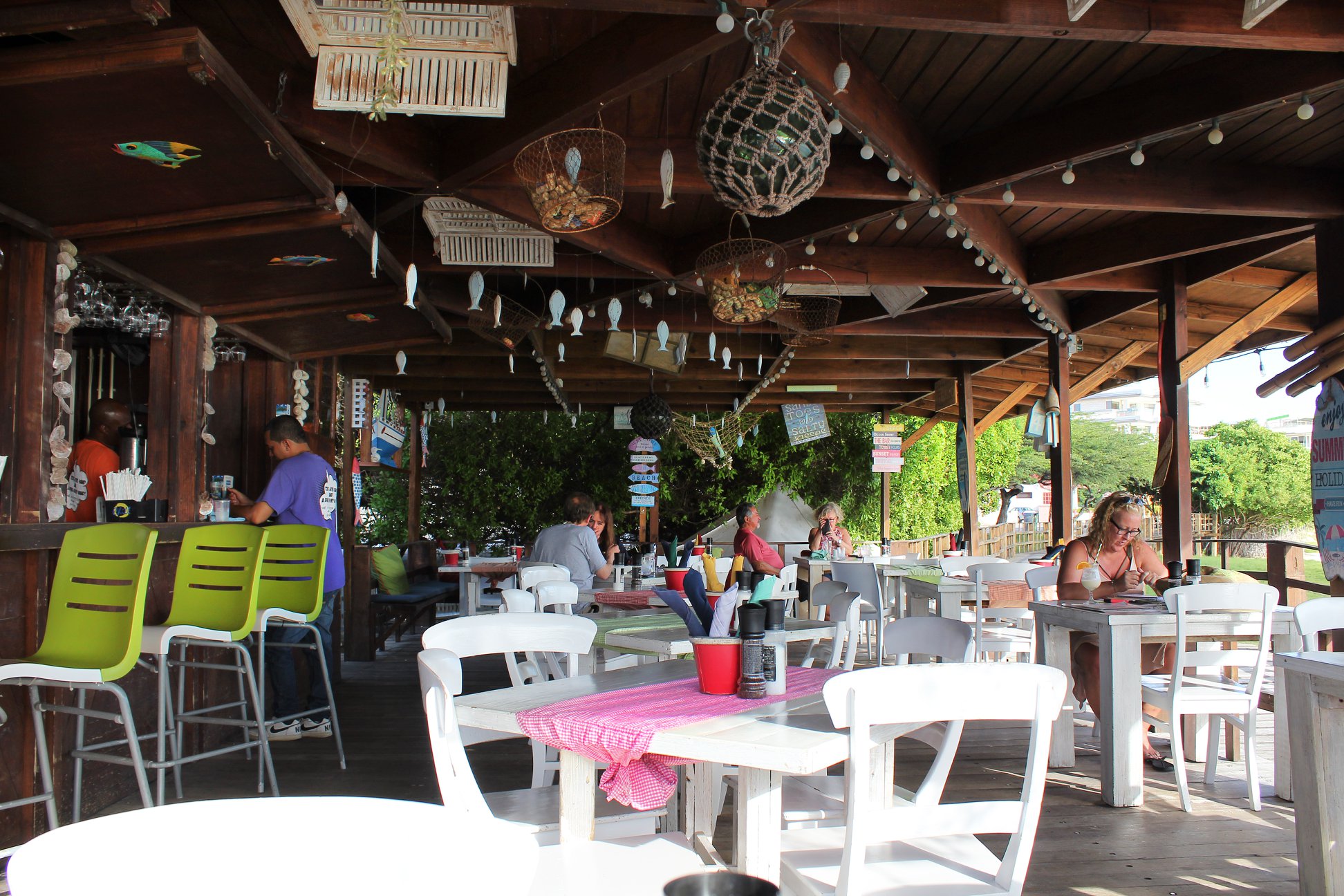 Highlight: At this quaint and casual little spot full of Caribbean colors you will find nothing but happy vibes and super delicious food! Serving a variety of seafood and local dishes will surely have you coming back for more!
Location: Governor's Bay Beach, just past Renaissance Marketplace and Wilhelmina Park.
Zeerovers
Highlight: A great place to break for lunch when visiting the South end of the island. Situated on the water, this is a casual sea-to-table dining experience you cannot miss out on when in Aruba! Order your basket at the window, choose from their options of fresh fish, shrimp, and local sides. Don't forget to order a side of pica (hot sauce) and siboyo (pickled red onion) for a little local kick. Tip – Arrive on the early side to beat the sunset rush to snag a table of your liking!
Location: Savaneta, on the water nearby Flying Fishbone restaurant
Remember, this is just a small selection of restaurants offering lunch, discover more restaurants in Aruba!