From new dining experiences to a three-day long art festival to exciting sailing and catamaran races, the next upcoming months in Aruba are action-packed and offer a little something for everyone!
Don't forget to mark these events and activities in your calendar:
Aruba's Vow Renewal Ceremony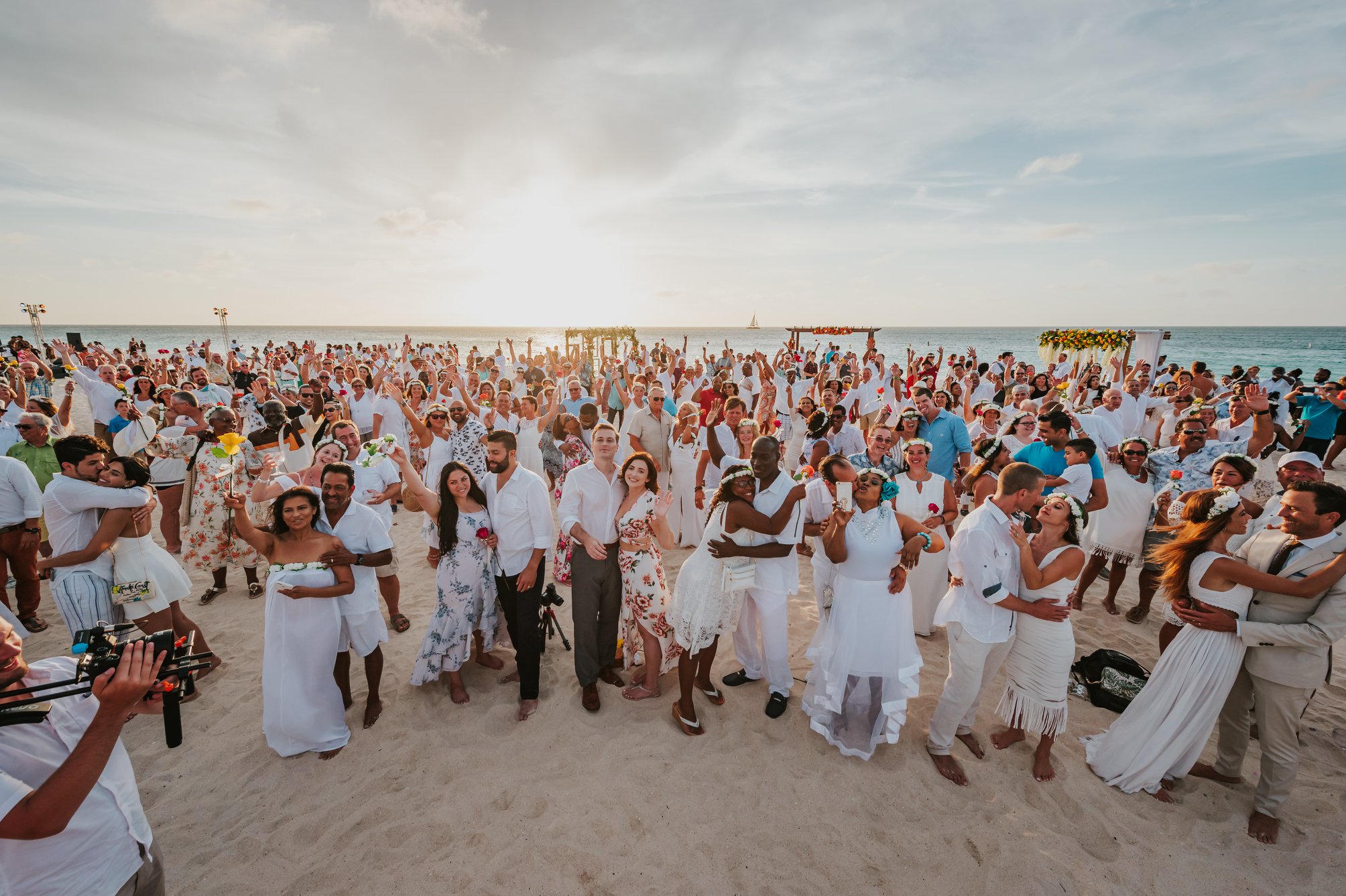 August 9th, 2023
This year marks the 5th edition of Aruba's "I Do" Vow Renewal ceremony, the largest vow renewal ceremony in the Caribbean. The ceremony is scheduled for August 9th, 2023. It will take place during Aruba's glowing sunset hour on the one and only, world-famous Eagle Beach, recently voted the no. 1 beach in the Caribbean and no. 2  beach in the world! Do you want to create memories that will undoubtedly last a lifetime and join in on this dreamy and romantic experience? To take part in this special day, simply register with the Aruba Tourism Authority. PS – it costs nothing to participate!
Rose the Day Away at Renaissance Private Island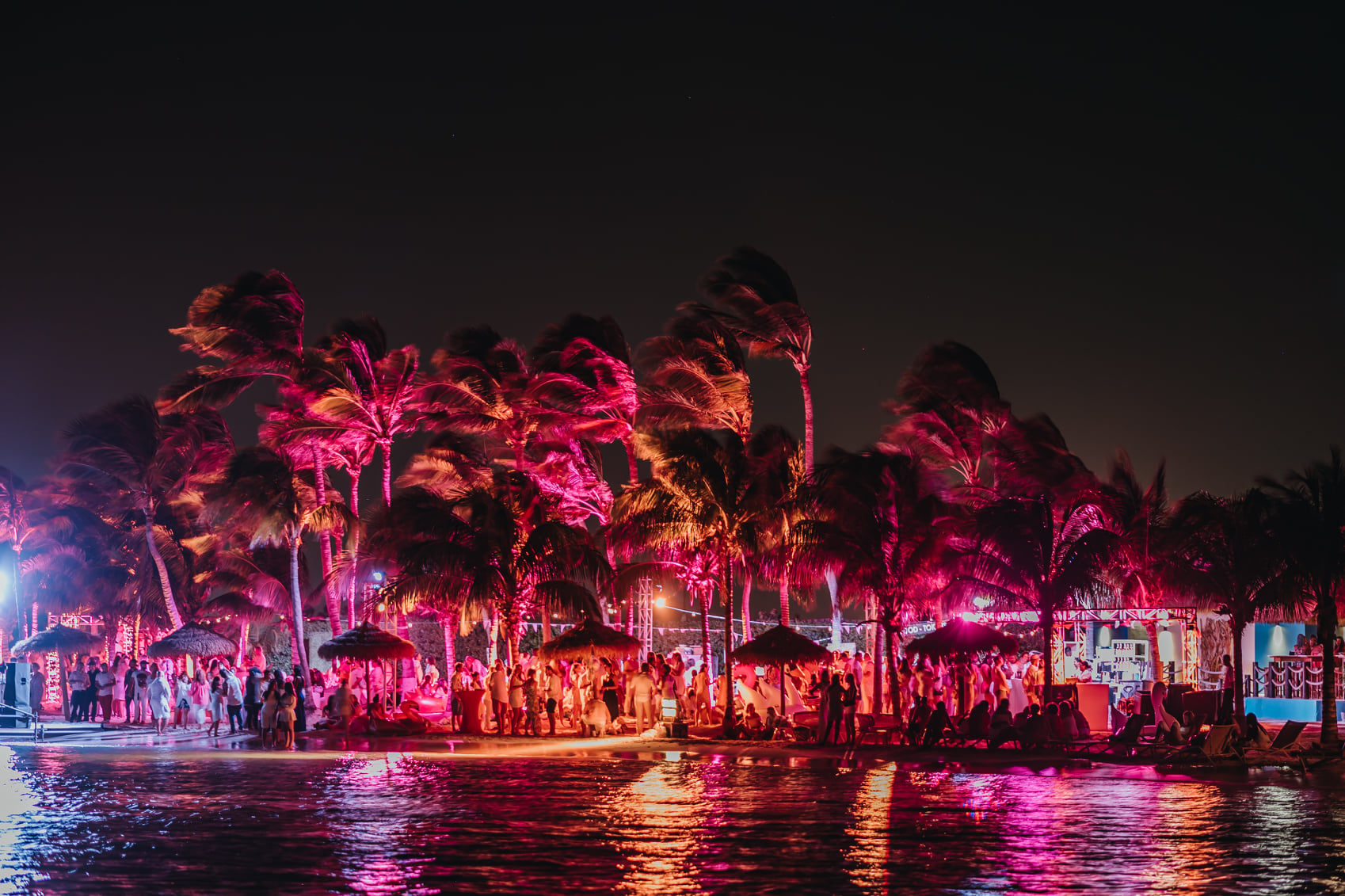 August 19th, 2023
It's time to Rose the Day Away! The fourth edition of this bubbly beach event is coming back to the gorgeous shores of the Renaissance private island. Pop a bottle of Rose while enjoying live entertainment on the soft sands of Iguana Beach at Renaissance private island. If you've never been on Renaissance Island before this is the perfect way to get access and experience this truly secluded paradise! Tickets include admission to the event, a boat ride to the island, a welcome drink, live entertainment, a fun goodie bag, and access to a variety of food stands and bars to purchase from.
New dining experiences
Agave at Holiday Inn Resort Aruba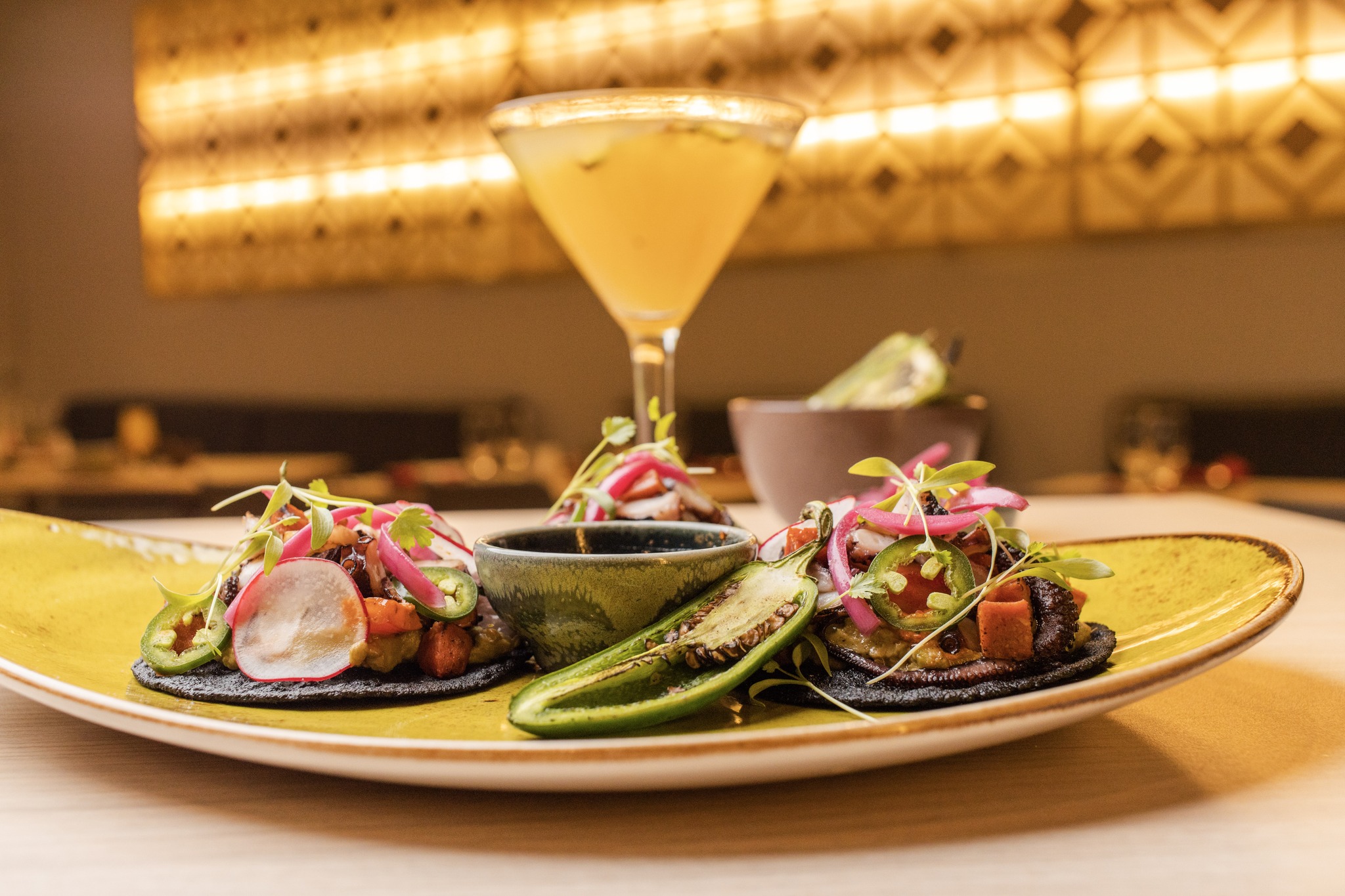 There's an exciting new addition to Palm Beach! Taste the flavors of Mexico at Agave restaurant, Holiday Inn Aruba's newest restaurant. From tacos to croquetas to aguachile, tostaditos, and more, Agave is home to authentic Mexican dishes with an irresistible twist. A few of our dish recommendations: Croquetas de Elote (charred corn croquettes), Guacamole a la Doña (fresh guacamole with a twist, and not to mention a serious kick), Quesabirria (marinated slow-braised beef tacos with oaxaca cheese, onion, cilantro, and corn tortilla). Thirsty? Try their fresh Pineapple Express cocktail. We can confidently say, the vibrant, flavorful dishes and refreshing signature cocktails will have you coming back for more, much more!
Contact Holiday Inn Aruba to make your reservation
The Coco Café at Boardwalk Boutique Hotel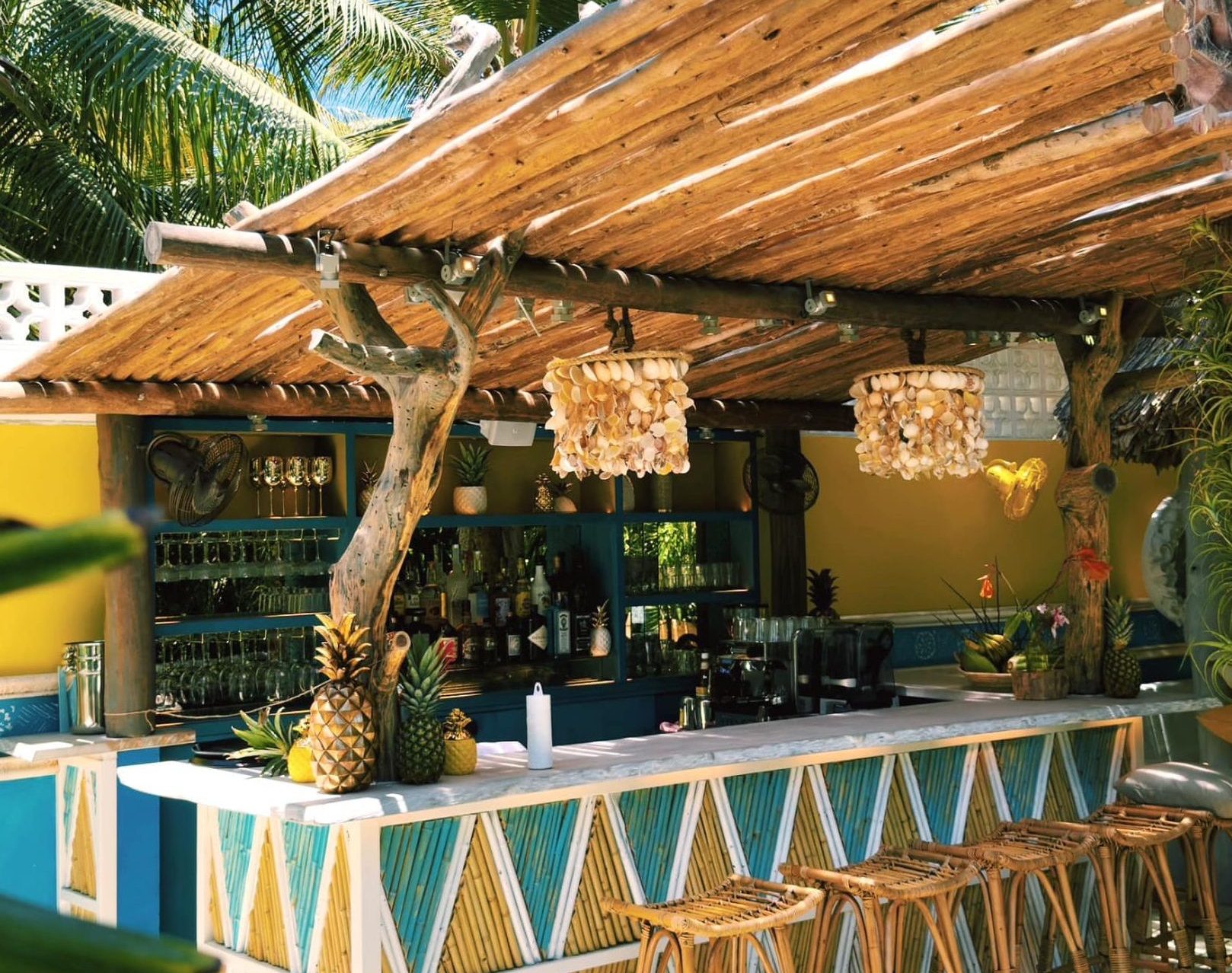 Boardwalk Boutique Hotel has just recently opened its very own on-property restaurant for guests, The Coco Café. Located in the heart of their historic, lush coconut plantation, it's a haven of local, tropical goodness. From nutritious comforting dishes and freshly shaken cocktails, fine wine, and delightful coffee, to tasty vegan and gluten-free options. There's something for everyone to enjoy. They will be opening to the public soon, so stay tuned!
Contact Boardwalk for more details
Neighba
Located in downtown San Nicolas just off the main road, you'll find this cozy and tropical outdoor nook radiating fun, chill vibes, music, and of course, delicious eats!
KOAL
One of the island's newest chef's table restaurants to open up. It's located in downtown Oranjestad in a former Botica Aruba monument building. With plenty of charm and authenticity and exceptional dishes, Chef Albert Raven and host Tom Rensen await you with their personable and friendly touch.
Ever
This one-of-a-kind freestyle fine dining experience is located right next to Lima Bistro in downtown Oranjestad alongside the marina. Get ready for an 8-course culinary adventure.
Dushi Aruba This Way – Party Like a Local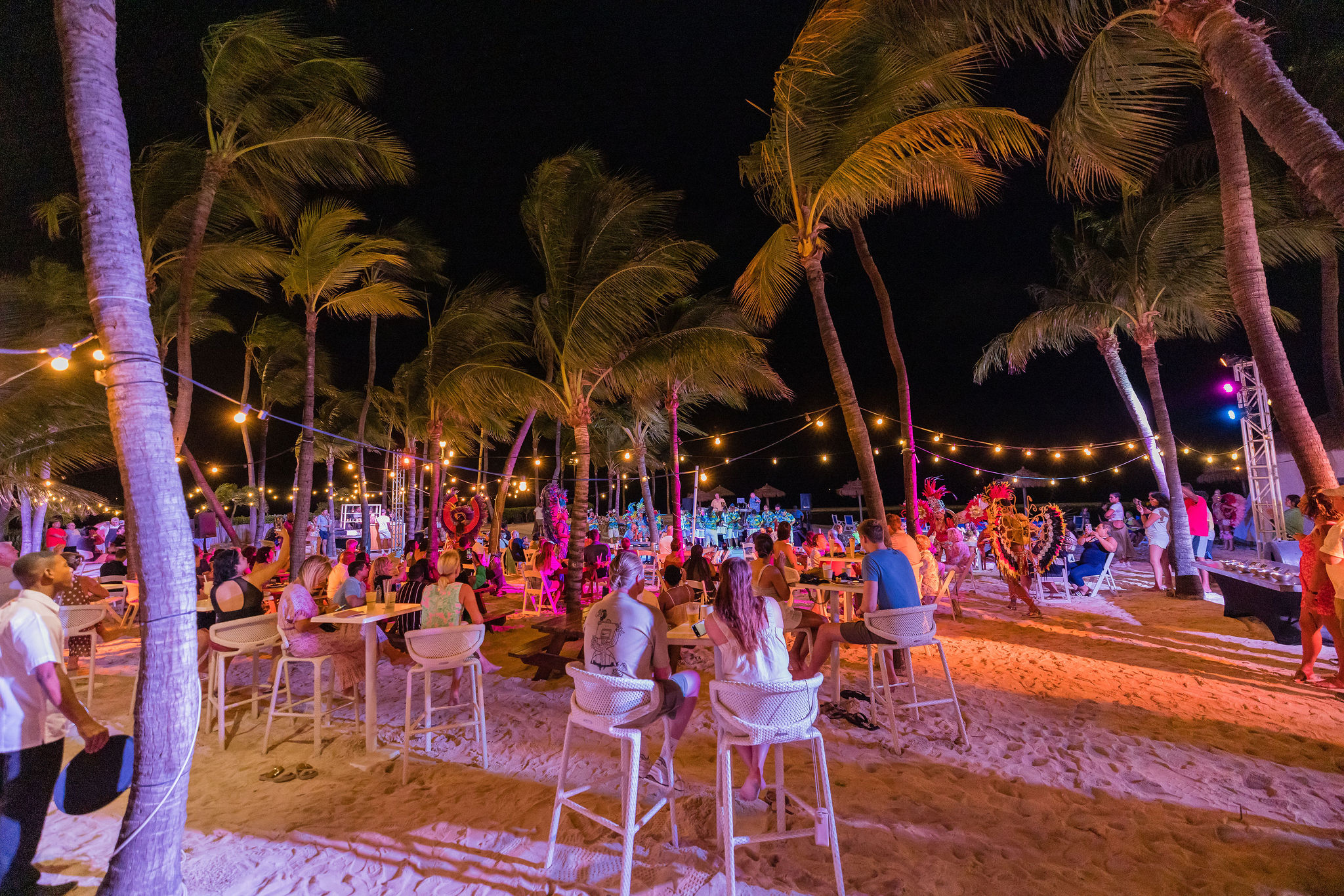 Weekly, held every Thursday
Renaissance Wind Creek Aruba Resort has recently introduced one of their latest events, "Dushi Aruba This Way" – Party Like a Local! It takes place every Thursday directly on the beach at Renaissance Aruba Ocean Suites, starting at 6:30 PM. Experience true Aruban culture with this exciting theme night featuring a delicious all-you-can-eat BBQ with a local twist. Enjoy a mixology bar ready to show off the latest trends with their handcrafted cocktails, local artists with some lovely souvenirs to take back home, and a Carnival show with an interactive local brass band.
Aruba's Annual International Regatta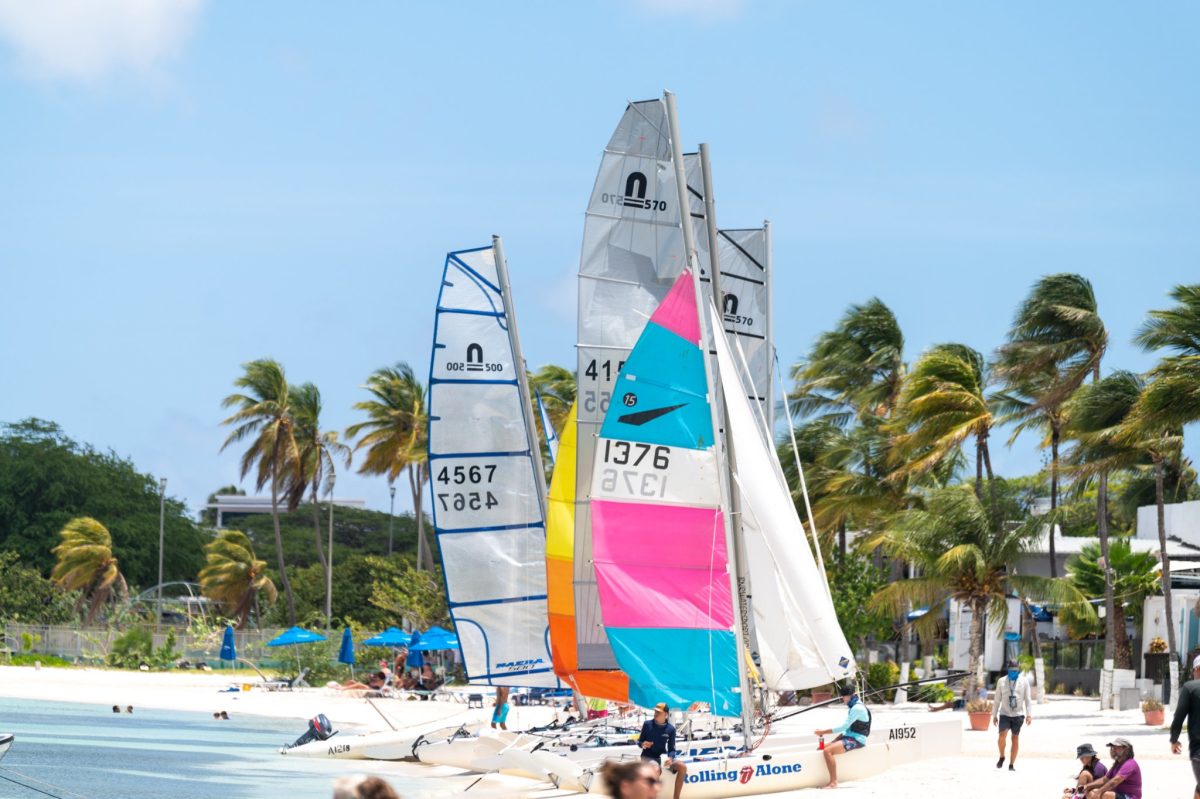 August 26 & 27, 2023
Every year this popular sailing event gets bigger and bigger. This year the event consists of 2 days filled with races and fun on the beach. Aside from the exciting race viewing the beach is also filled with fun vibes, music, food, and drinks! Sailors from Curacao and Bonaire will also come to join in on the fun. Those expected to participate in this year's event include mini sailboats, beachcats, optimists, kites, IQ-Foils, windsurfers, sunfishes, lasers, and yachts. The main event is usually held at Surfside Beach, however races and competitions usually also take place at Fisherman's Huts and Governor's Bay Beach (by West Deck).
Aruba Art Fair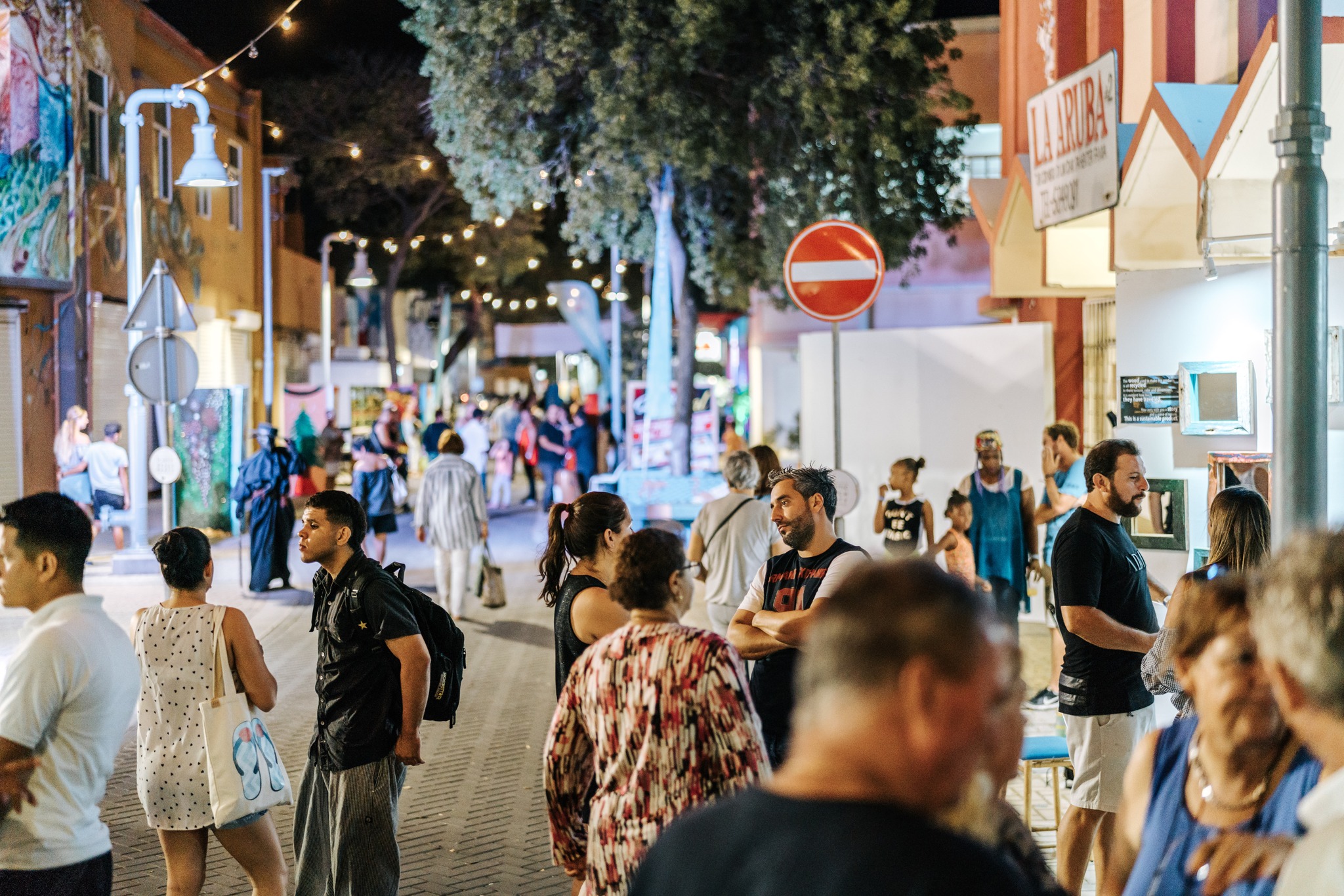 September 9-10, 2023
Head to the streets of downtown San Nicolas and get ready for endless, unique art provided by local artists, delicious food to satisfy your bellies, and live music to top off the affair. Enjoy a long art weekend and experience artists and artisans, muralists, performance artists, live paintings, and much more. Stay tuned for more details!