Aruba is the place to be for anyone who loves the sun, sand, sea… and a drink in their hand. With so many stretches of unique, beautiful beaches you are bound to find the perfect one for you!
You've probably heard of the one and only, breathtaking, Eagle Beach (ranked no. 3 in the world by TripAdvisor) as it has caused quite the buzz lately in the travel industry. Or how about the fun, bustling and action-packed Palm Beach? Calm, sparkling turquoise waters and beach bars with a view sure make for a perfect day.
Oh… and how could we forget Renaissance Island, nowadays better known as Flamingo Beach. People are traveling from all over the world to snap a picture with our bold and pretty in pink friends!
But what about the other beaches in Aruba? What about the lesser known and less visited beaches? You know those beaches that don't get talked about quite so much on social media… those beaches you have to travel a bit off the beaten path to get to.
So if you're down for a little bit of an adventure and a change of scenery from the hotel area, I'd recommend you make your way to the following beaches…
Grapefield Beach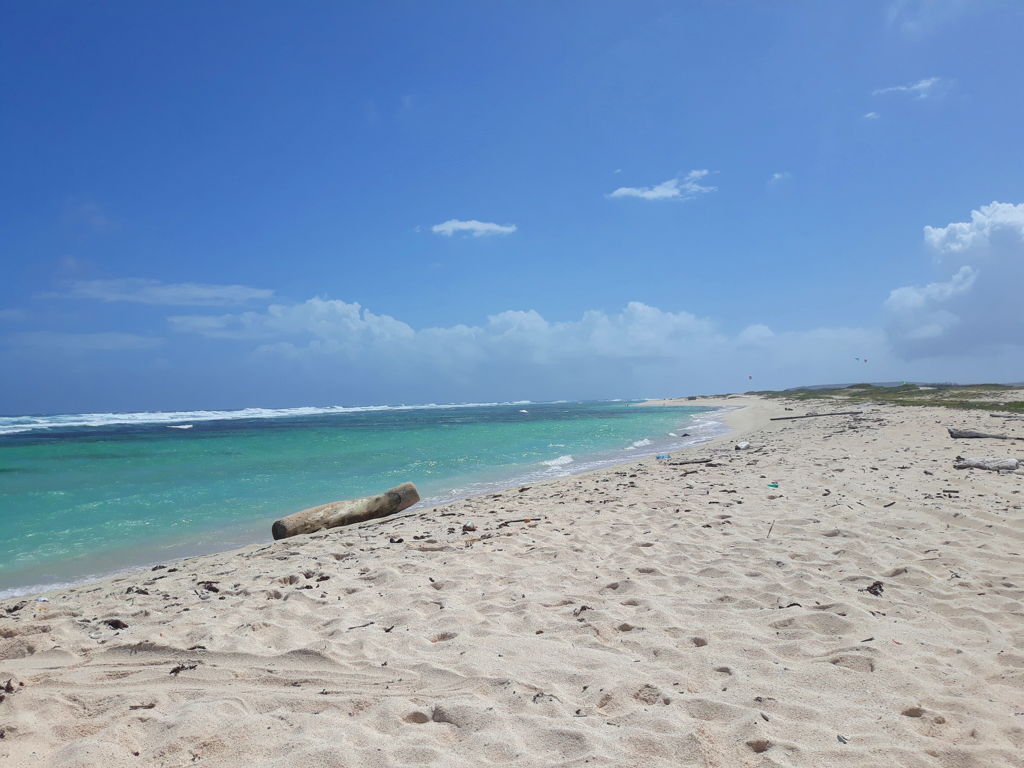 Located on the Northern end of the island, you will find Grapefield Beach just past Boca Grandi. Picture an untouched beach with rocky cliffs in the background and beautiful green vegetation decorating the shore with sea grapes. Soak up the sun, take a deep breath and enjoy peace and solitude to the fullest!
*It is recommended to stay within the shallow depths of the water, do not go too far out as there is quite a strong current on this side of the island!
Dos Playa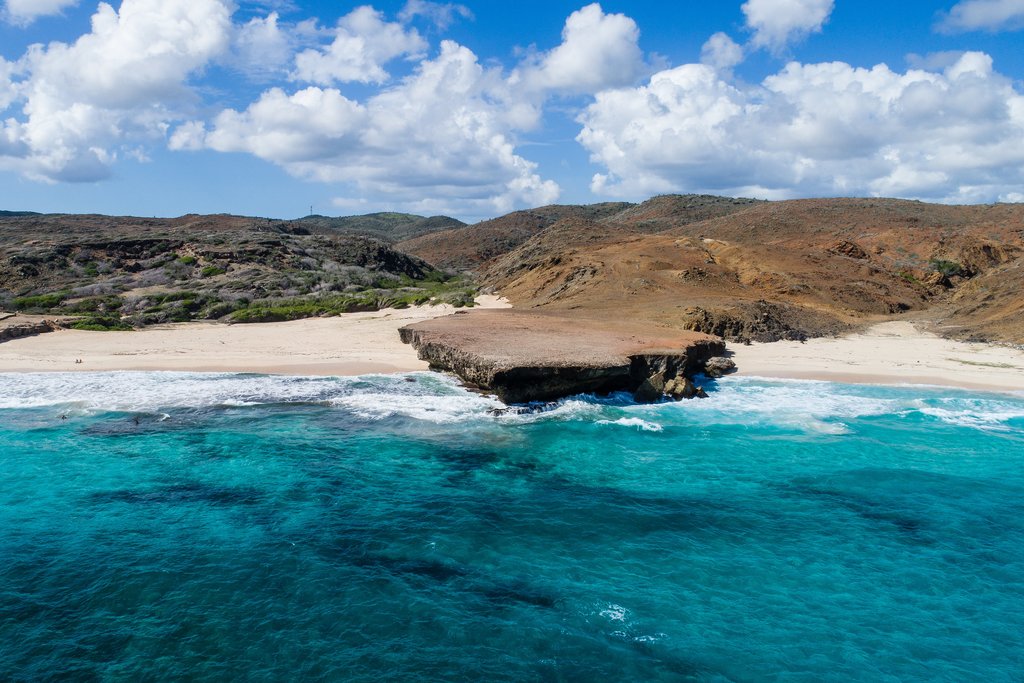 There is nothing like it. Dos Playa can be found within Aruba's beautiful National Park, Arikok. It consists of two coves carved out of the island's limestone which in turn created two small (yet roomy) pristine white sand beaches. Many locals visit this spot to surf, body board or simply to relax and catch some rays.
*The water conditions here can be quite on the rough side with a strong undertow so swimming is not advised for inexperienced swimmers.
Rodgers Beach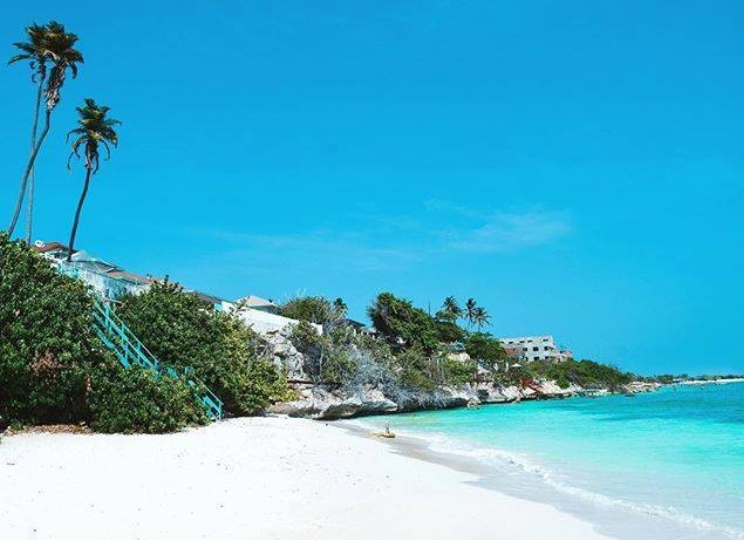 Close to Baby Beach, this soft, white sand beach is a bit hidden but definitely worth the find. Once you've reached an old turquoise painted staircase (a stairway to heaven) you've found it! This beautiful and unique spot is known for its calm waters and private feel giving you a serious dose of relaxation. Rodgers Beach is quiet, ready and waiting for you!
Blackstone Beach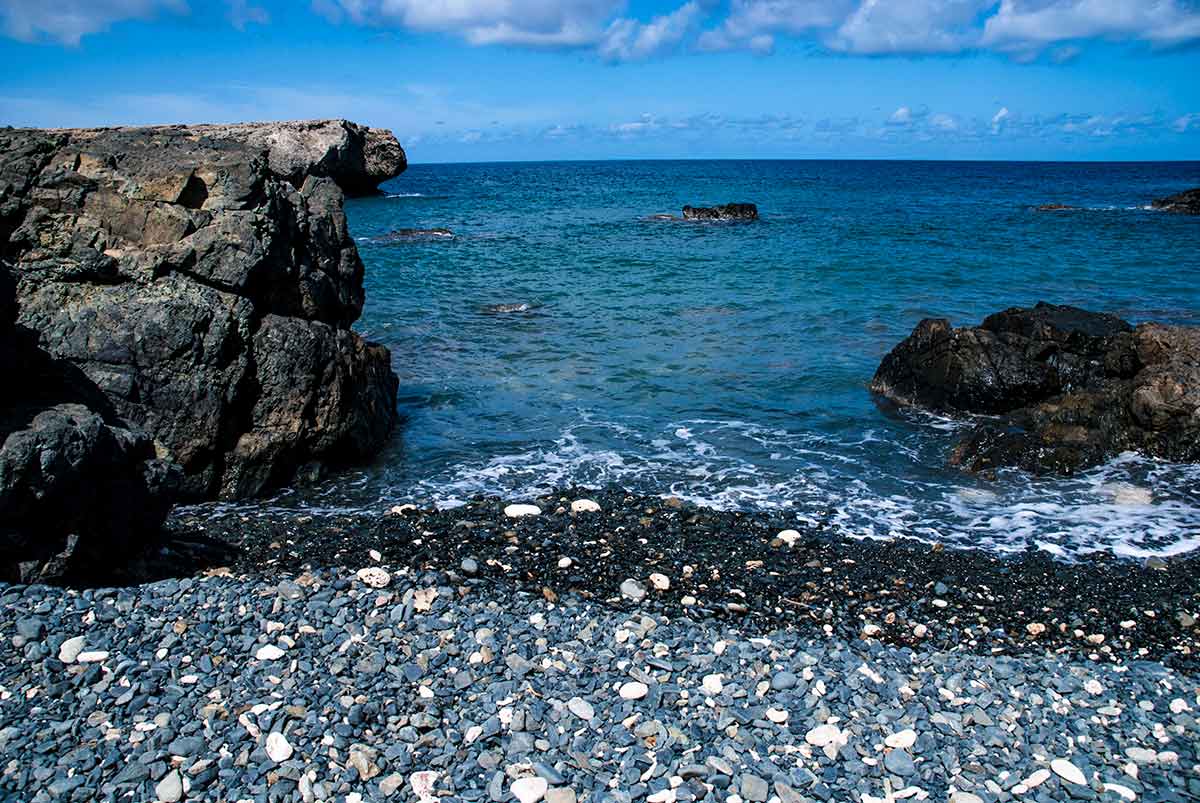 I've quite possibly saved the most rockin' beach for last (pardon the pun). Hop in your jeep or UTV rental, head down the windy, rocky dirt roads and find this daring gem of a beach on the wild North Coast. However, don't expect your typical white sand beach, Blackstone Beach is a narrow beach along the coastline, comprised of smooth black pebbles that have been eroded by the sea. The view is like none other, it even includes similar arches as the "Natural Bridge" for you to stand on and take it all in.
Not sure how to get to one of the above beaches? Just ask a local… they'll be more than happy to help point you in in the right direction!