1. Pamper Yourself
Aruba's salons and spas will pamper you with stimulating, refreshing and rejuvenating treatments, helping you and your girls to relax, feel and look your best. Energizing massages, tranquilizing scrubs, hot stone massages, refreshing facials and many other treatments are on the spas treatments menu. Local aloe and cactus, sea salt, fruits and plant extracts are used for many of the treatments. Each of Aruba's resorts and private spas offer a unique ambience, finesse treatments and salon services.
Choose from one of the many treatments in the main Okeanos Spa of the Renaissance Resort. If you and your girlfriends are really looking to treat yourself and make an entire day out of it, choose a package at Renaissance's Spa Cove on their very own private island! Spa packages allow for you to spend the entire day on the island. Relax at the beach, have lunch, sip on a cool frozen beverage and make friends with the pink flamingos!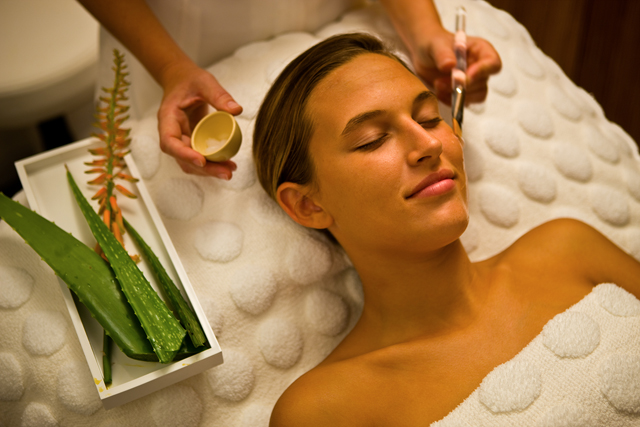 Check out Eforea Spa at the newly renovated Hilton Resort. Try their Aloe Vera, Rum and Stone Massage…it's sure to soothe your skin and body after all that time in the sun! ZoiA Spa of Hyatt Regency Resort also provides ultimate tranquility and uses all-natural treatments, perfect for a refreshing facial.
Don't have too much time on your hands and in desperate need of a mani or pedi? Maggy's Salon & Spa is the place to go! They offer a full range of salon services, beauty products and great service.
2. Wine & Dine
Girl time and wine go hand in hand, am I right? Add a party bus into the mix and enjoy Kukoo Kunuku's new Wine Tour for an evening of sophistication, great food, perfectly paired wine and a dash of kukoo of course!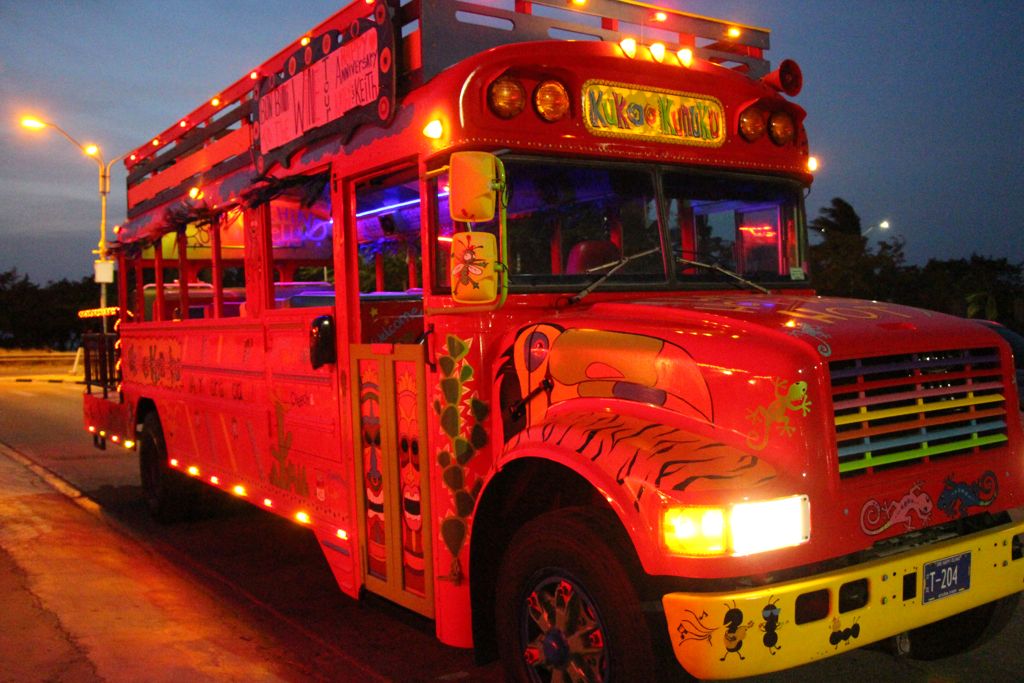 The evening begins with an introductory sunset champagne set amongst one of Aruba's most beautiful locations. Then a professional sommelier will entertain and guide you as the group visits four of Aruba's top restaurants, pairing their signature tapas, dishes and desserts with world class wines. There is no better way to end your day in paradise than to unwind with Kukoo Kunuku's Wine on Down the Road Tour!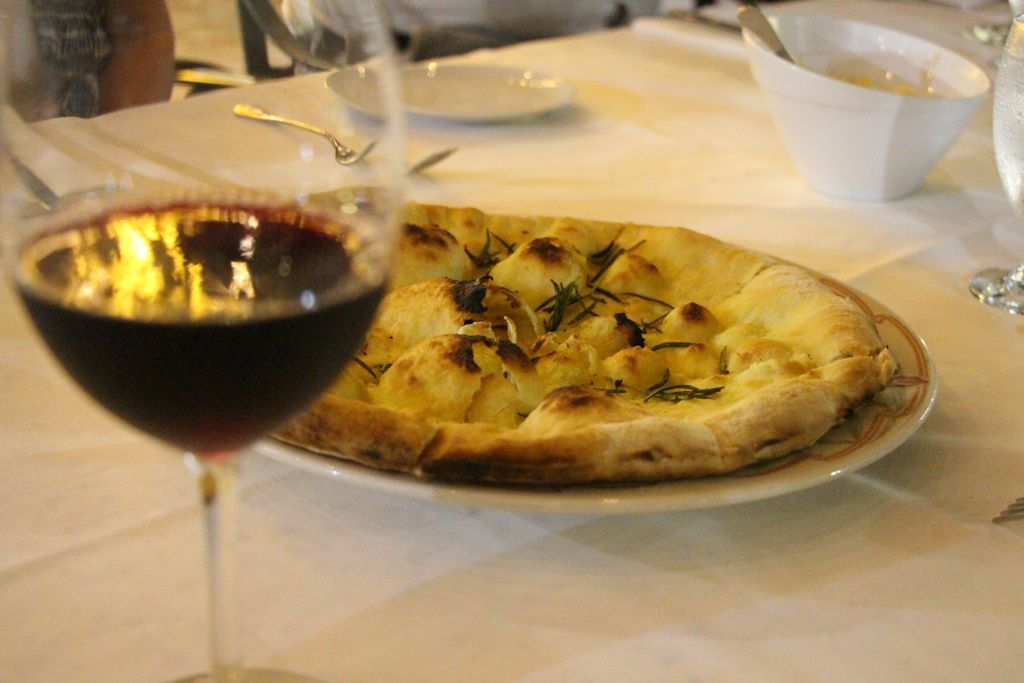 Interested in viewing a list of Aruba's dining options to enjoy during the rest of your stay? Visit ArubaRestaurants.com.
3. Island Adventure
Yes, lounging on the beach with a cocktail in hand is a vacation necessity, however you cannot visit Aruba without exploring the island to discover ALL of Aruba's natural and diverse beauty. Make sure to rent a jeep or UTV/ATV for the day (or join a guided tour) and spend the day off-roading and visiting all sorts of incredible sights and attractions. Visit the North Coast and Arikok National Park, there is much to discover such as hidden caves, natural pools, sand dunes, hiking trails, beaches and other beautiful hideaways that take an adventure to find!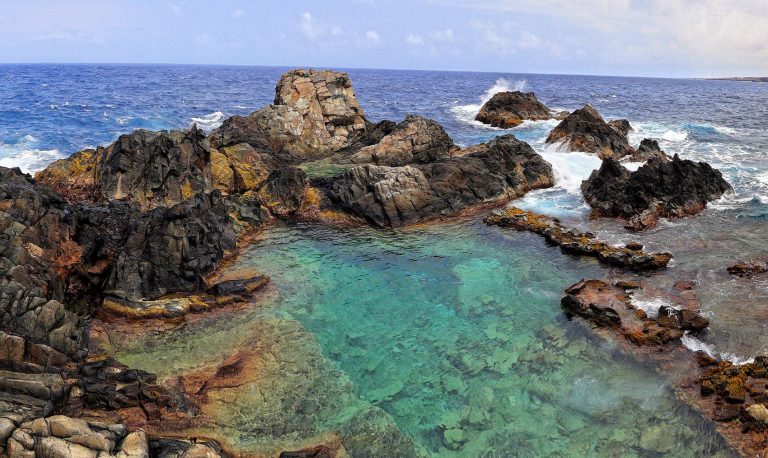 Rent an off-road vehicle with Justin's Car & ATV Rental or view one of the many island tour operators to book a tour with. Check out EL Tours, De Palm Tours and Fofoti Tours.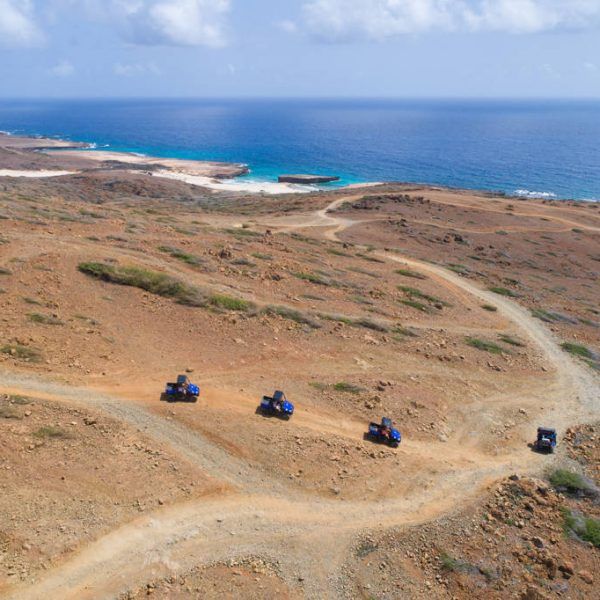 4. Try Something New
Take advantage of Aruba's perfect water and wind conditions.  Wind surfing or kite surfing with Aruba Active Vacations is an experience you do not want to miss out on!  It's wild, extremely fun and after getting up from the water for the first time you are hooked and sure to come back for more!  There is no other place than to try it with than Aruba Active Vacations, they are the longest running kiteboarding school in Aruba.  With their great experience and guidance you will be in the best hands.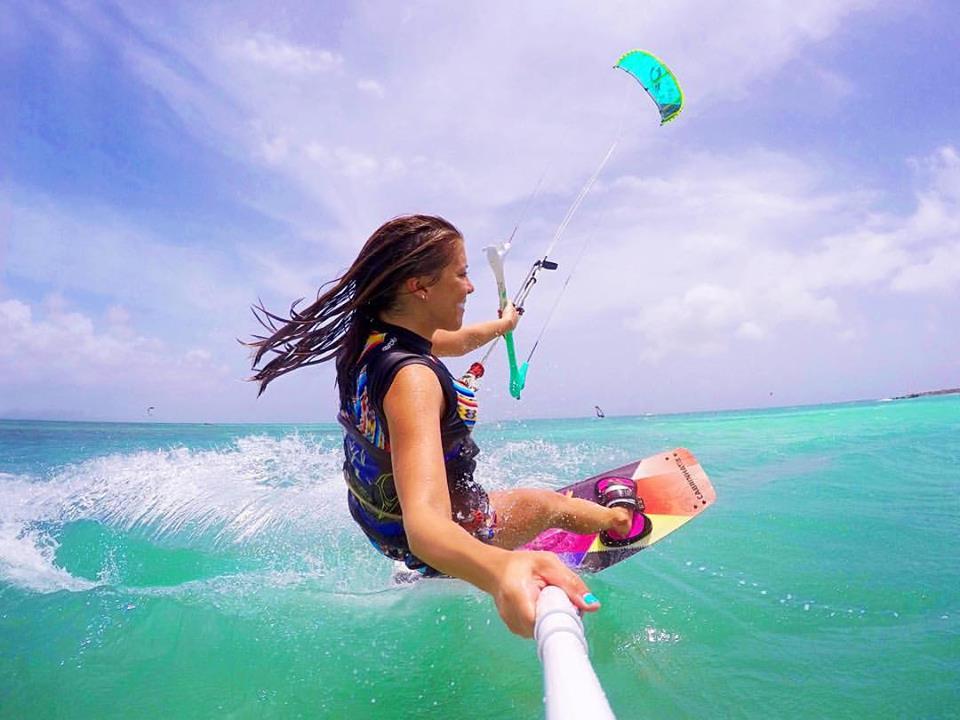 Perhaps not everyone in your group is looking for so much action and is seeking more of a slow, relaxed activity on the water. If that's the case try SUP Yoga, yoga on the water with internationally known, Yoga Girl, Rachel Brathen and her team. It takes place on an extra wide surfboard (stand up paddle board). Whether you are a beginner or expert, it's an awesome experience and you are sure to love the view of the crystal clear blue waters surrounding you!
 5. Dance Until the Sun Comes Up
Okay, you don't necessarily have to stay out until the sun comes up… but catching Aruba's beautiful sunrise light up the sky is definitely an option for those of you that can go all night long!
There are plenty of beach bars, clubs, lounges and bars…in fact, too many to name. Some of the more popular watering holes in the high rise hotel area are Moomba Beach Bar, Gusto Night Club and Sand Bar. Remember the island is small and the people are friendly so don't be shy to ask where the hotspots of the evening are. There is something for everyone and all places are easily accessible with a short cab ride.
 6. Beach Hopping
Rent a car for the day and start at one end of the island making your way to the other, stopping at Aruba's beautiful beaches along the way…don't forget to pack your cooler with snacks and beverages! Spending the day at some of Aruba's most breathtaking beaches is a perfect and relaxing way to catch up with your best girl friends. Not to mention the perfect opportunity to snap some gorgeous pictures with your besties in paradise to make all your friends back home drool with envy.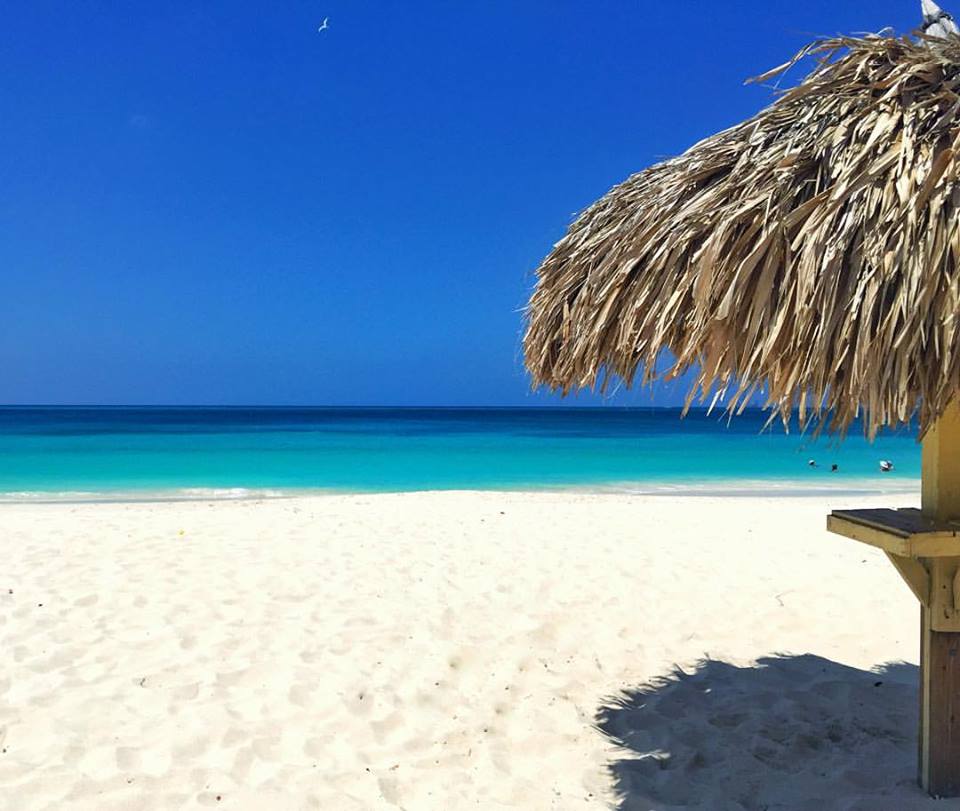 Suggested route: Baby Beach, Mangel Halto, Eagle Beach, Arashi Beach, Malmok and lastly, Palm Beach. Save Palm Beach for last to take advantage of the many beach bars and happy hours. While every hour is happy in Aruba, it is well worth it to catch the incredible sunset from a pier or the beach while enjoying a cocktail (or two, or three…or four…hey, when in Aruba right?) Some of the beach bars in Palm Beach to check out: Pelican Pier Bar, Bugaloe and Moomba.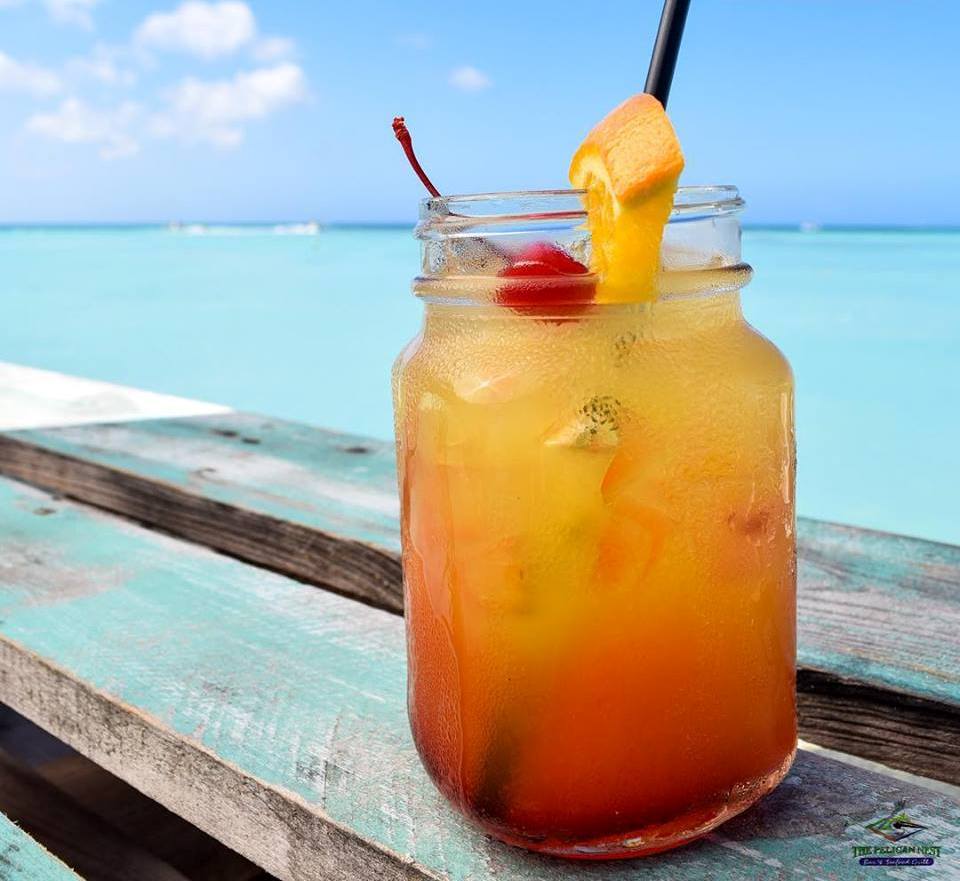 Remember my route is merely a suggestion, discover more beaches here to plan your day accordingly!
7. Sail the Caribbean Sea
Experience Aruba in a different way and hop aboard a catamaran or sailboat for an adventure along the coast of Aruba. Take in the pretty shades of blue along the way! There are different tours to choose from. Whether you're looking for a fun day of adventure sailing, snorkeling and rope swinging into the water or sipping a cocktail and taking in the view during a sunset cruise or dancing the night away on party cruise!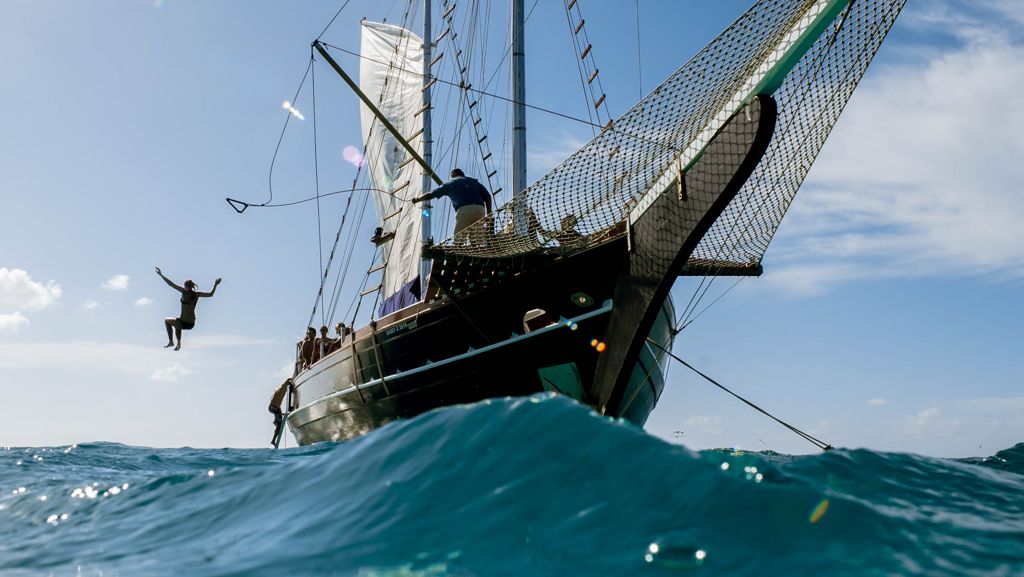 Check out some of these awesome cruises to ensure a fun day out on the water for you and your girls: Sailaway Tour, De Palm Sail & Snorkel, Pelican Adventures, and The Tranquilo.
There is much more fun to be had on our One Happy Island of Aruba, go to VisitAruba.com for more inspiration and things to do to make your girls trip one to remember!