How can you pick just one of Aruba's beautiful beaches to highlight when there are so many to fall in love with? You can't! So we picked three and each for a different reason…
1. Picture Perfect… Eagle Beach
Eagle Beach is… simply perfection.
Rated as one of the best beaches in the world and belongs to the top 3 best beaches in the Caribbean. This pristine long stretch of beach with soft white sands and crystal clear, turquoise waters makes for a perfect place to escape the crowds. Much quieter and less populated than Palm Beach, yet still featuring water sports, palapa rentals and small places to grab a snack and drinks. Eagle Beach is located in front of the low-rise hotels and is the host of Aruba's most photographed fofoti (divi) tree. It is also known to be a favorite nesting spot for sea turtles!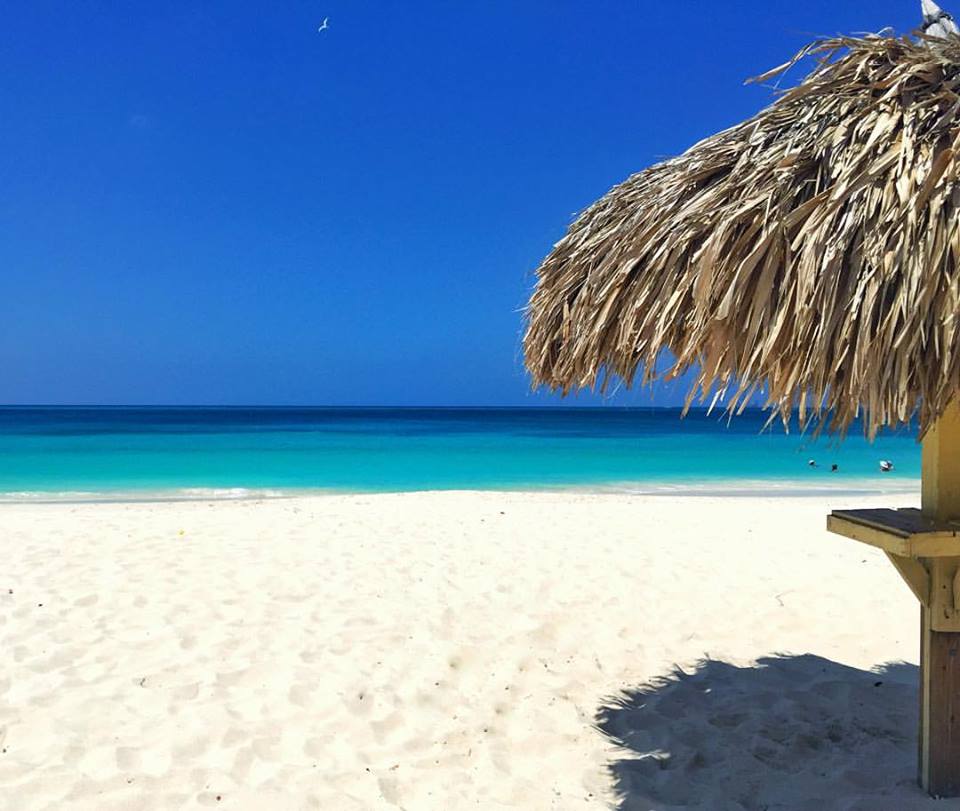 Tips: Bring your own beach chair or rent a lounge chair. As you may know Aruba is known for its constant wind and sometimes on extra windy days the fine, soft sand has a tendency to blow around causing an occasional annoyance for those laying down on the ground on their beach towel. It can be helpful to sit either close by to the trees, furthest away from the water or all the way down by the water where the sand is more compact and less likely to blow freely. Lastly, please do yourself a favor and stay for the sunset…it is breathtaking and like none you've seen before…trust us!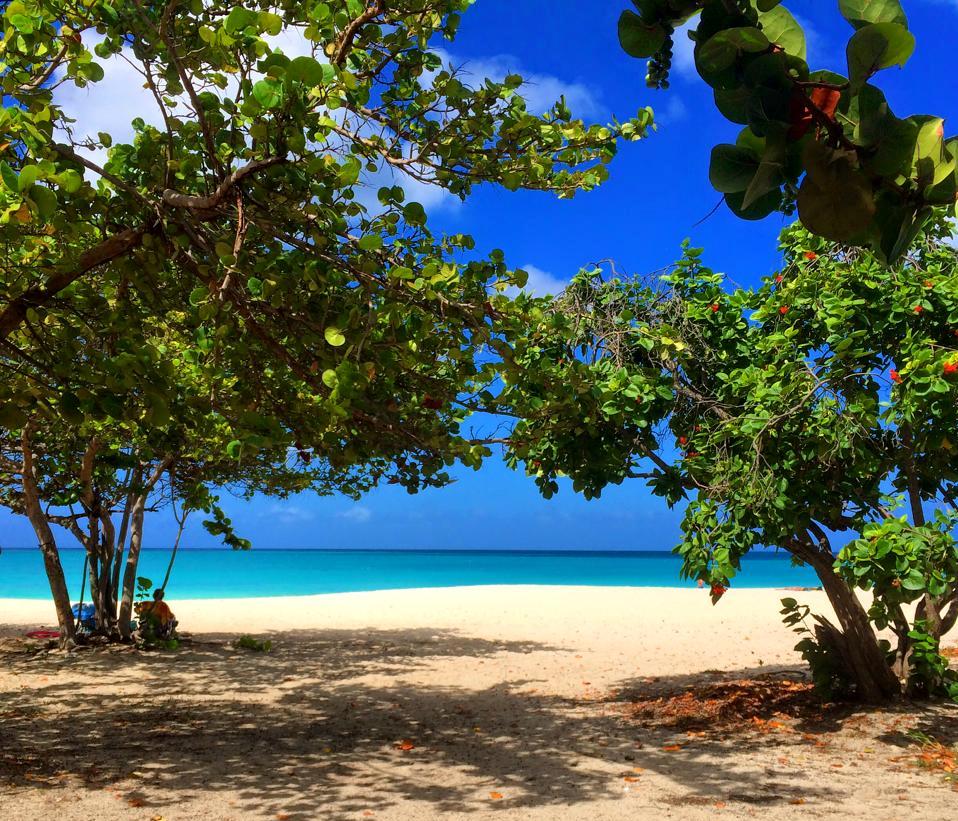 2. Scenic and Peaceful…. Boca Catalina
Boca Catalina is a beautiful and peaceful little beach that offers great scenery and perfect conditions for snorkeling! You will find a diversity of aquatic life very close to shore.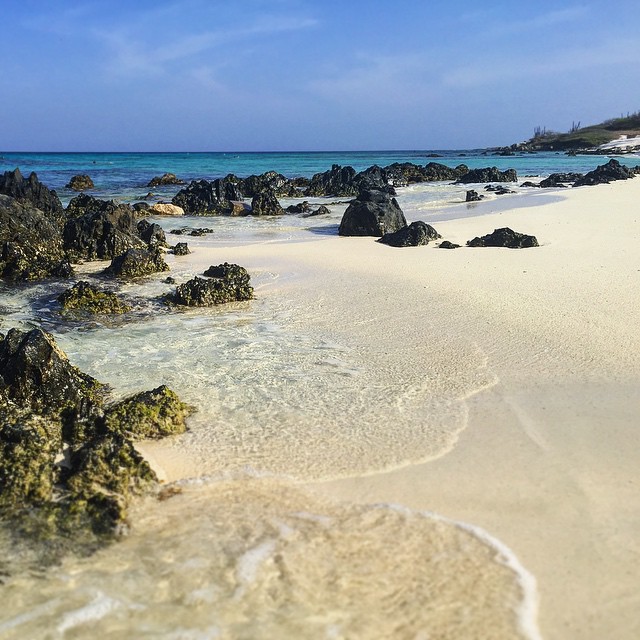 This small inlet is located between Malmok and Arashi Beach, but is not visited as much as these beaches, making for a perfect place to catch some much needed rest and relaxation. A popular attraction in front of Boca Catalina is the sunken German ship wreck (the Antilla) which brings many catamarans and sail boats, providing the perfect scenery to enjoy from the beach while sipping your cold, refreshing beverage.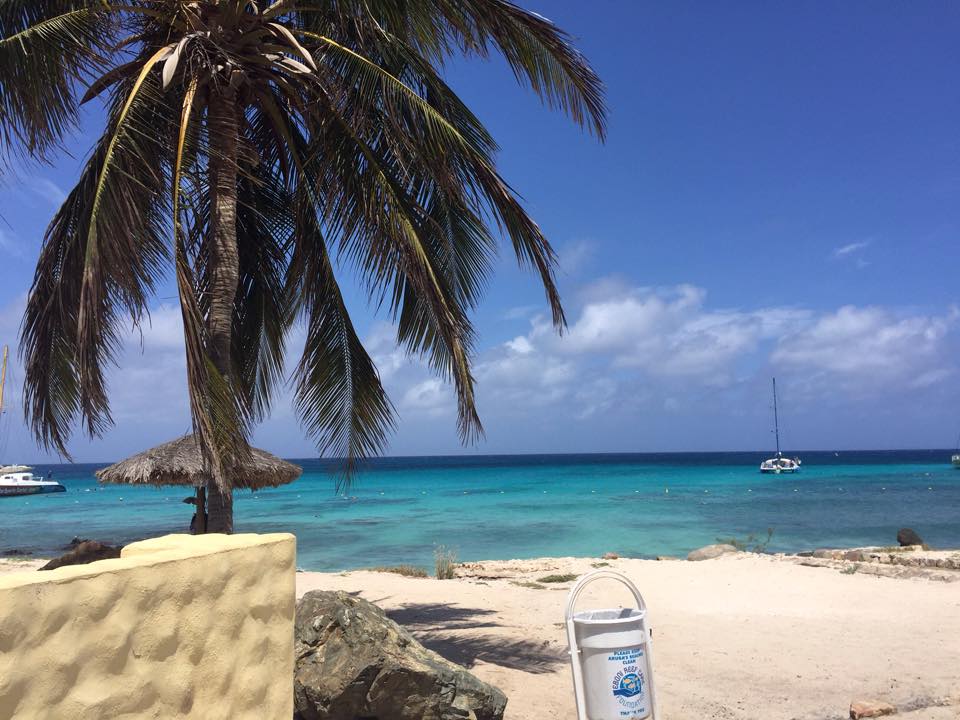 A Peaceful, tranquil spot…perfect for snorkeling, having a picnic, sunbathing or watching the sun go down!
Tips: If you can, bring your own beach chairs because you will find part of the beach can be somewhat rocky. Also, try to get there on the earlier side to claim a palapa or shady tree area, as there are not too many available. Don't forget to pack your cooler, there are very few places to grab a snack or drink nearby. Very important – bring some cash for the ice cream man that passes by!
3. Mesmerizing Shades of Blues… Mangel Halto
No matter how many times one sees Mangel Halto the view NEVER ceases to amaze. It is truly a breathtaking experience every time.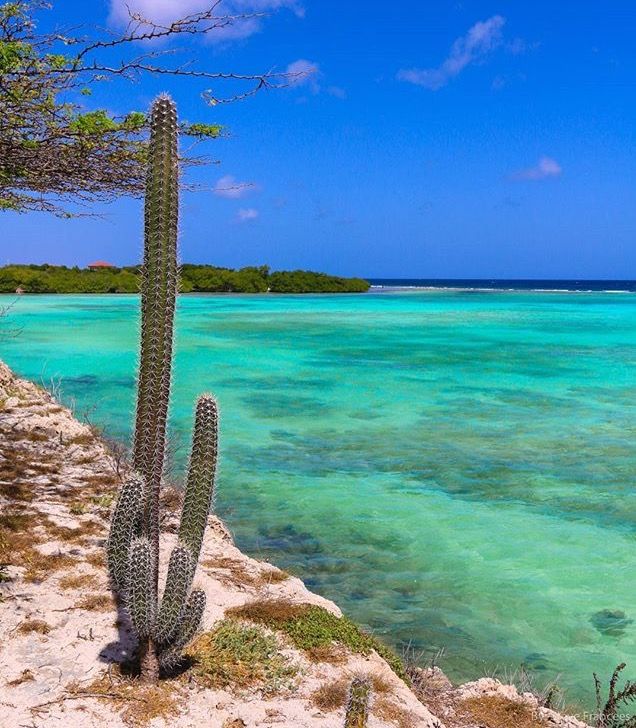 Located in Pos Chiquito, which you will find on your way to San Nicolas. This beach is surrounded by mangroves and is a favorite among locals for a relaxing day on the beach. Mangel Halto is also known for a perfect snorkeling and shore diving spot due to the calm and shallow waters. One can walk out from the mangroves and swim toward the breaker where you will find a great reef structure with a diversity of fish.
Mangel Halto provides many different and unique places to relax…such as on the small sandy beach hidden among the mangroves, the large dock looking out to what seems to be never ending, mesmerizing shades of blue, or taking one of the unique set of stairs down to the soft sand and directly into the calm, crystal clear waters.
Tips: Go there on a week day to avoid the crowds and enjoy the place "for yourself". Pack a cooler to quench your thirst and hunger. If you are up for it, drive a bit further down the road to Savaneta and visit Zeerovers for a one-of-a-kind lunch or sunset dinner on the water! This local spot serves seafood right out of the ocean. Enjoy an ice cold beer and a basket of fresh off-the-boat fish and shrimp paired with local side dishes or fries. A very laid-back atmosphere, it is a perfect place to eat after being on the beach all day!
Discover more beaches of Aruba! and please remember to…