Cruise Ship Visitors Essential information
Arriving in Aruba and Cruise Terminal Facilities. Most cruises arrive early morning to make most of the day in port. The port of Oranjestad has a modern Cruise facility with three terminals. Upon arrival at the air-conditioned terminals you will find friendly and welcoming staff at the information booths. They will assist you with any information you might need for your Aruba visit. Across from the visitor's booth you will find an ATM machine. Within the terminal you can also find the Setar telecommunications desk for any cellular or wi-fi needs. Within the terminal itself there are also many shops selling everything from perfume to quality cigars and authentic souvenirs. From the terminal you will find transportation in the form of Taxis or tour buses and some car rental companies such as Royal Car Rental.
Cruise Ship Schedule
Please click here to view schedule
Tours and Transfer Services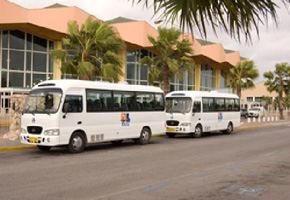 EL Tours staff member will meet and greet you at the airport or at the Cruise ship terminal and will escort you to the bus. Read more
---
Walking tours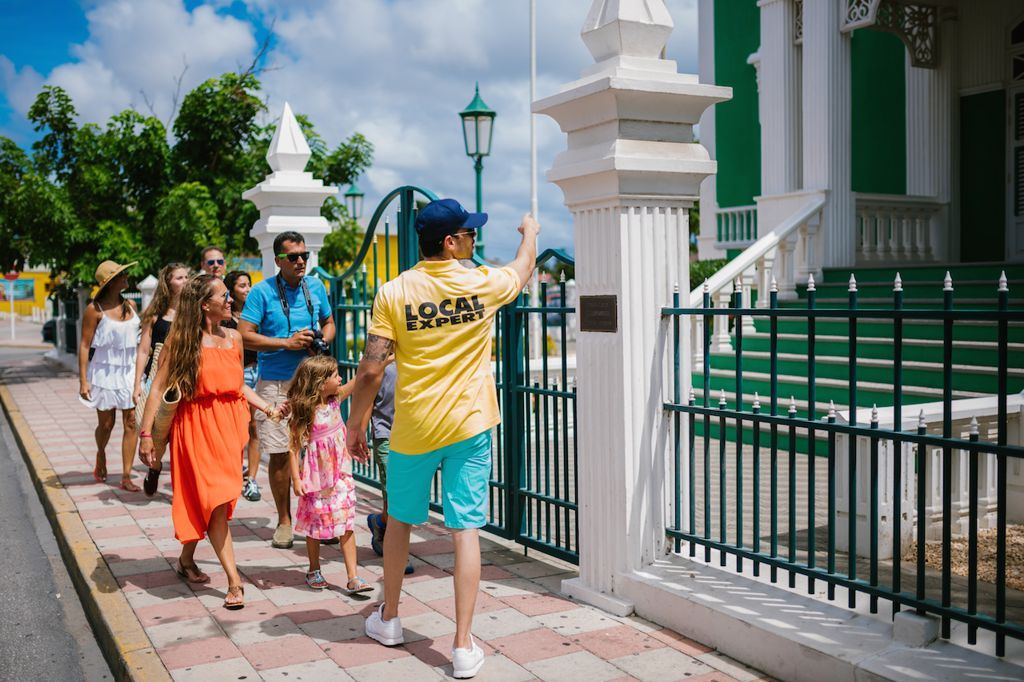 Join our Local Experts on an interactive journey through the streets of Aruba's Capital, Oranjestad by foot. Read more
---
Car Rentals
The following car rentals have an office at the cruise ship terminal and/or provide car rental services to Cruise Ship Passengers:
Our office is located outside the cruise terminal on the walkway towards the main gate. Read more
---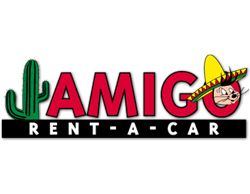 Amigo Car Rental's main office is located minutes from the High Rise Hotels and for your convenience we now have a second location at the ARUBA AIRPORT! Read more
---
Things to do close to port
Walking-Distance from the Cruise Terminal
To explore some walking-distance things to do and places to see while you adventure from the Aruba Cruise Terminal around town please check out our blog articles, Next Stop: Aruba - Cruising Around Town from the Cruise Port and Best Things to do During your Cruise Port Stop in Aruba.
Shopping
Shop 'til you drop! Aruba is the perfect shopping island. Not only can you find the best deals here, but you also have a variety of shopping districts to browse and compare prices. Shopping in Aruba is most known for its various selections. Shoppers often visit Aruba for its shops devoted to jewelry, table linens, perfumes, leather goods, designer fashions, electronics, locally made handicrafts, Cuban cigars, Dutch Delft, Dutch Cheeses, and many more superior and favorably priced goods. Take a look at some of the shops in Oranjestad.
A recent addition to the main street downtown Oranjestad is the trolley or streetcar which offers free transportation to and from the main street downtown area. See the details here
Featured Shopping Malls
FASHION LIVES HERE at the Renaissance Resort! Renaissance Mall houses over 60 stores with a wide variety of shopping venues with in the climate-controlled comfort of Aruba's only indoor shopping center. Read more
---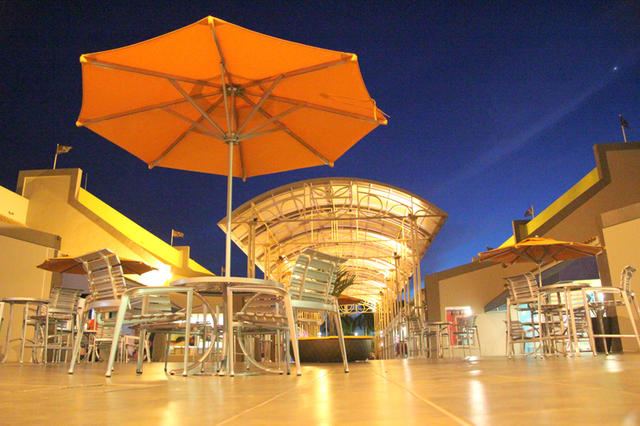 Welcome to the Renaissance Marketplace, A lighthearted atmosphere pervades the Renaissance Marketplace with its wide variety of shops and eateries catering to diverse tastes. Read more
---
Other Shopping 
The Local Market Aruba
Address:

L.G. Smith Boulevard, Oranjestad
(across from cruise ship terminal)

Phone:

+297 733 1982
Royal Plaza Mall
Address:

L.G. Smith Boulevard 94, Oranjestad

Phone:

+297 588 0351
Nearby Restaurants
All that shopping can make you hungry! There are a variety of great restaurants within walking distance from the cruise terminal. Take a look at some of Aruba's culinary delights.
Nearby Beaches
Sightseeing
Protestant Church (1950)
Dr. Van den Doel Bible Museum
Town Hall building