You may have heard of the phrase "ABC Islands" and assuming you are somewhat familiar with Aruba (since you found us, wink wink), you may know it stands for Aruba, Bonaire and Curacao. And, well, if you didn't… now you do!
While this is a fun little label to put on the three western-most islands of the Leeward Antilles in the South Caribbean, it can cause people to lump the three islands together, rather than recognizing each one for its own unique beauty, history, attractions, and importance. I think it goes without saying, that we are clearly "Team Aruba" over here, however, that does not mean we do not love, support and stand by our neighboring islands! Let us make it clear, each one of our islands is absolutely worth visiting.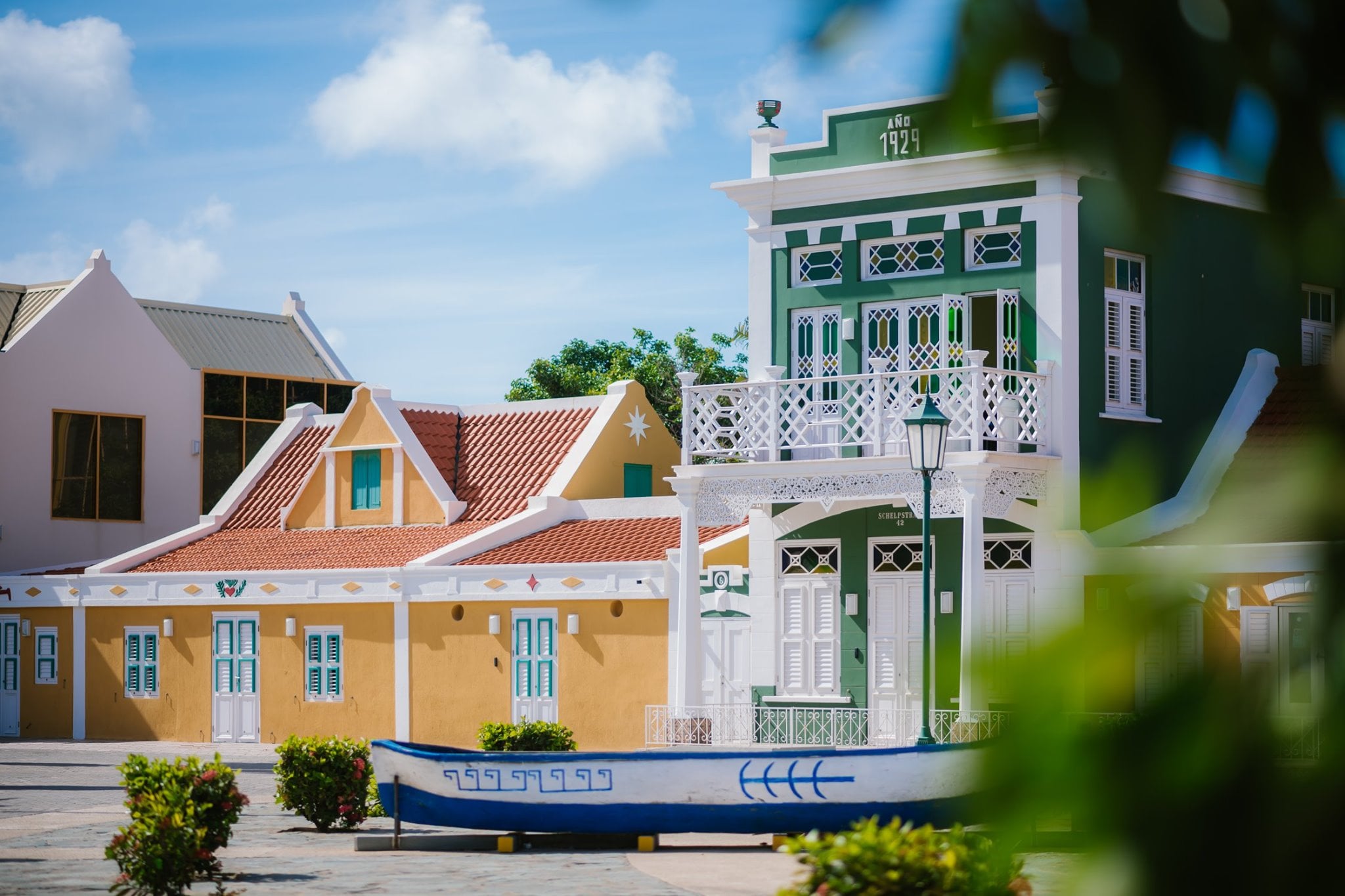 Perhaps you're interested in knowing what brings these islands together, as well as what sets each island apart. Well, luckily for you, we are here to give you a brief overview, so if you ever want to come visit us, you'll have a better idea of all there is to see and do in Aruba, Bonaire and Curacao! Just promise us you'll visit Aruba first, mmk?
Before we delve into what sets each island apart, let us begin with what brings us together. Each of our islands has a connection with the Netherlands. Aruba and Curacao are both constituent countries of the Kingdom of the Netherlands, while Bonaire is a municipality of the Netherlands. You'll find Dutch influence intermingled in each one of the islands, especially when it comes to some of the architecture, language and food.
All three islands share the same native language (mother tongue): Papiamento/Papiamentu (Aruba's Papiamento has a slightly different style than the Papiamentu spoken in Bonaire and Curacao). Dutch is also widely spoken and used on each island and is used in the educational system. In addition, Spanish and English are understood and spoken, making it quite easy for visitors to communicate. Lastly, one treasured tradition and celebration each island shares is, Carnival (or how we like to say it, Carnaval)! You have not lived until you've attended Carnival in the Caribbean, trust me.
Fun fact: While we are referred to as the 'ABC Islands', that is not the geographical order of our island's locations. From West to East, the order is Aruba, Curacao and Bonaire. Funny right? This still somewhat bamboozles me.
Aruba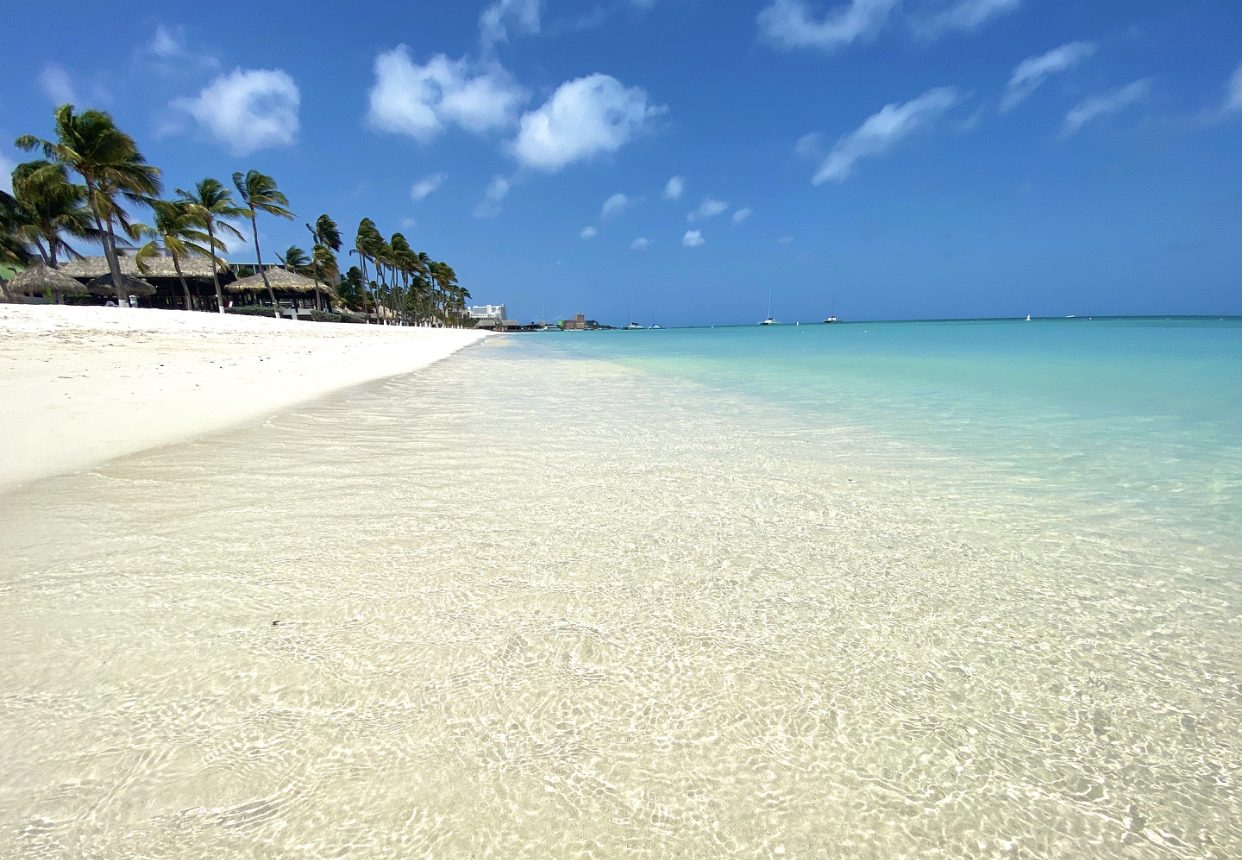 Size: The smallest of the three islands, about 193 square kilometers with a population of approximately 107,173.
Geography: A flat island with the exception of a few large hills that we like to refer to as "mountains". Picture dry, desert-like landscape with plentiful cacti, mixed in with white sandy beaches, turquoise water, and lush palm trees scattered throughout. While most of the island is flat and dry dirt, 20% of the island belongs to Arikok National Park, which is comprised of hills, vegetation, and wildlife.
Highlights: Lots of breathtaking beaches to choose from and many are easily accessible making your vacation extra easy-going. The widespread, soft powder white-sand Eagle Beach may just take the cake, as it is top-rated worldwide year after year. Choose to relax at the calmer beaches of the Westside, or take a walk on the wild side and explore the beautiful and unruly beaches on the East (not for swimming). Throughout the island, you'll find friendly & diverse locals, extensive dining options, numerous tours & activities to keep you busy, a strong and steady wind on the daily (makes for great kite surfing and messy beach hair), Aloe plantation, local rum, street art murals, dive sites, fun annual festivals (we cannot wait for Aruba's Carnival season to make a comeback!), and much, much more. Come for some fun-filled action or simply come to relax on the beaches… the choice is yours!
Slogan: "One Happy Island"
Bonaire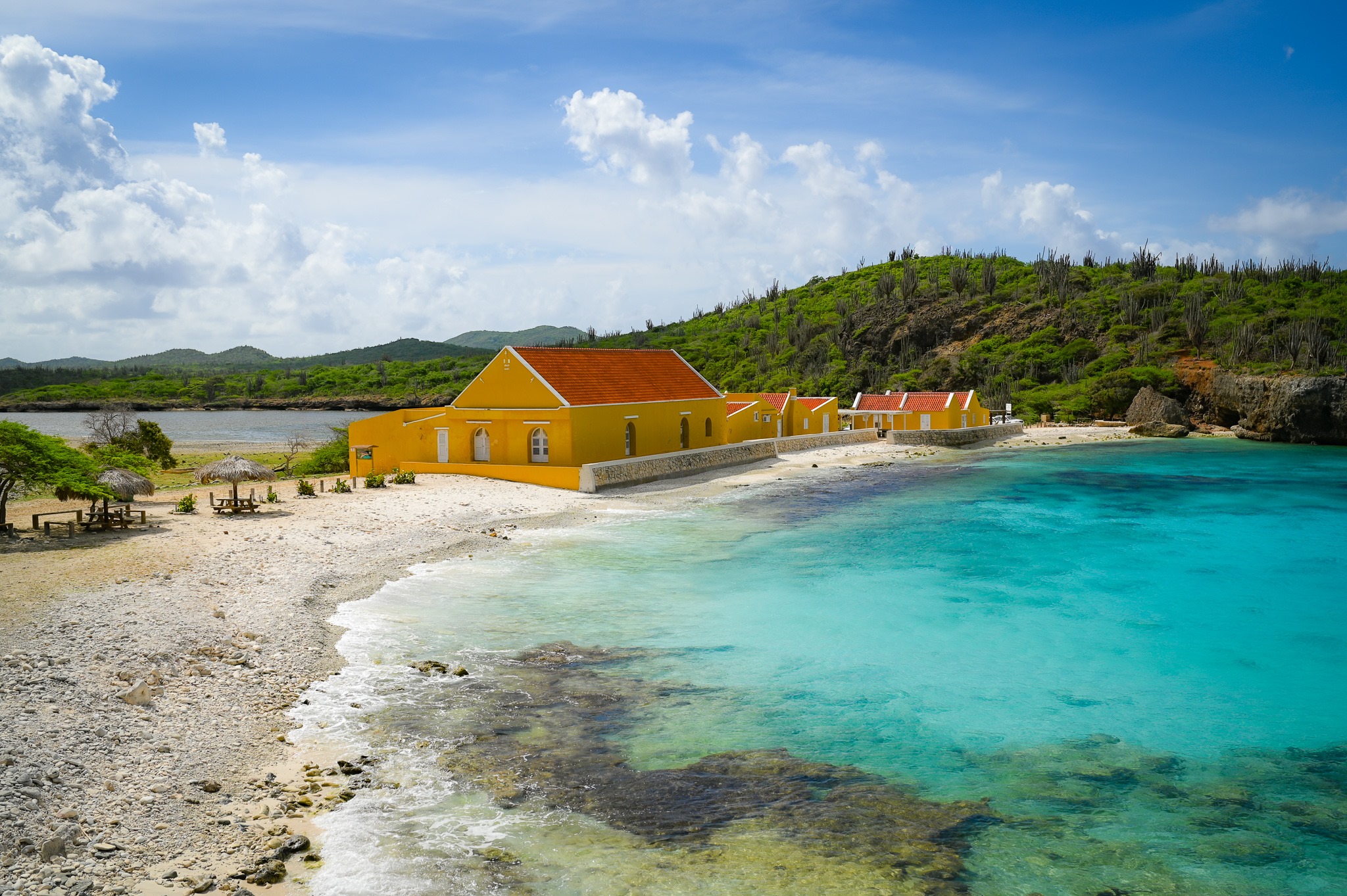 Size: Second smallest island, about 288 square kilometers with a population of approximately 20,916.
Geography: Also a flat, desert-like island similar to Aruba, making it rather easy to travel throughout the entire island (just watch out for the donkeys in the road). Their unique and untouched beaches consist of mesmerizing shades of blue and calm shallow waters. One of their beaches even has pink sand! You can also find wild beaches on the windward side of the island (not for swimming).
Highlights: Diver enthusiasts from all over the world have Bonaire on their list as this island is a top location for diving and snorkeling! The island has marine protected areas, thanks to the National Marine Park, allowing the marine life to flourish as it should, making for extraordinary, unspoiled diving sites (and they are easily accessible)! Compared to Aruba and Curacao, it is quieter when it comes to tourism & visitors, making it very peaceful and the perfect place to get away for some R&R. You'll find the island is filled with endless natural beauty, some of the attractions worth seeking are the pink sand beach, salt pans, Klein Bonaire, nature, wildlife, including their beautiful wild flamingos & donkeys. Overall, the island is filled with charm and friendly locals, so why not add Bonaire to your list when visiting the Caribbean?
PS: Did you know they make cacti liqueur?
Slogan: "Once a visitor always a friend"
Curacao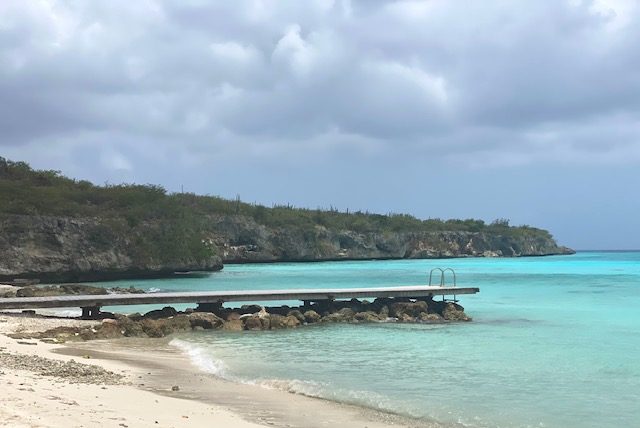 Size: The largest island of the three, about 444 square kilometers with a population of approximately 157,538.
Geography: Also a dry, desert-like island however it is the more curvacious of the three, you'll find plenty of green hills and "mountains" throughout most of the island. There are lots of long, windy (and rocky) roads to follow, leading you to breathtaking beaches surrounded by cliffs and untouched nature. This island may take more time to explore, however it is worth every second!
Highlights: Must-sees are the colorful, vibrant downtown areas of Punda and Pietermaai, filled with art, shopping, dining, and fun. Curacao has the highest bridge in the Caribbean (the views are spectacular and a wee-bit nerve-racking). The island is comprised of green hills, cacti, wild beaches, Blue Curacao liqueur (yum), aloe, wild flamingos, friendly locals, plenty of shopping, street art murals, delicious food, and so much more! There are so many hidden gems to find on the island, it is definitely recommended to rent a car to explore all of its beauty, as there is a lot of it!
PS: Visit Klein Curacao, it is worth the trip.
Slogan: "Feel it for yourself"
As you can see each island is unique, beautiful, diverse, welcoming, warm, sunny, and full of friendly locals. We hope this gives you a better understanding of each one of our breathtaking islands and better yet, encourages you to come visit and experience it for yourself one day soon!
Discover more of Aruba's white sandy beaches, fun activities, mouth-watering dining, attractions, and natural beauty!