Aruba Walking Tours
heading
Organization
Aruba Walking Tours
Picture1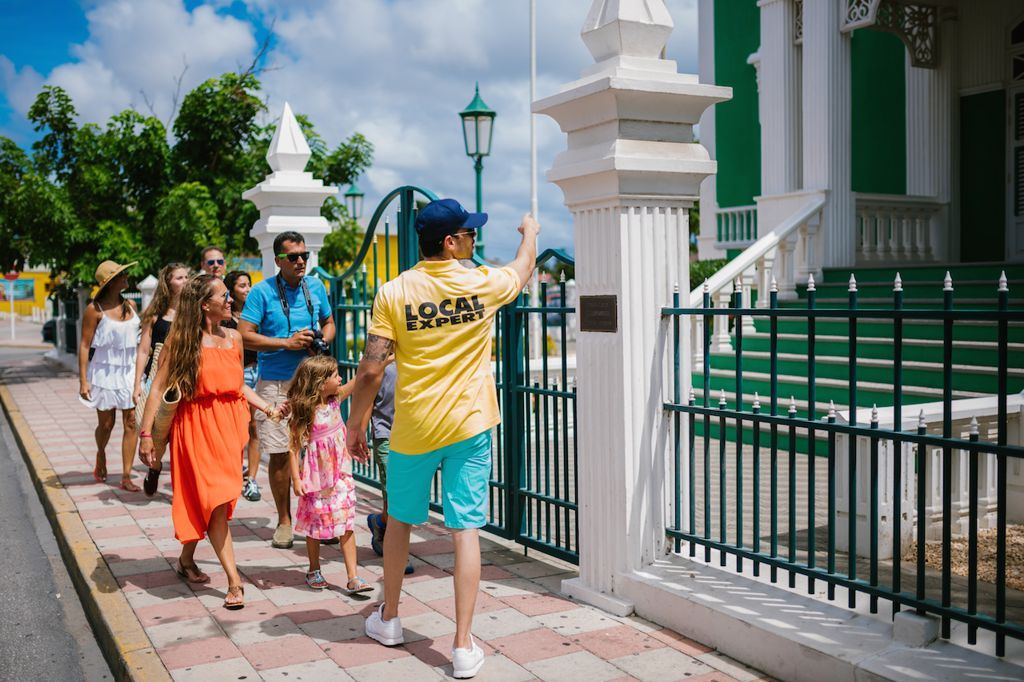 details
Description
Aruba Walking Tours - Discover the streets & stories of Oranjestad with a Local Expert!
Aruba Walking Tours offers the islands' local scoop during a 2.5-hour journey by foot in an interactive and engaging way. This authentic experience takes you to over 30 amazing sites in downtown Oranjestad, while a Local Expert shares fascinating stories on the islands' rich history & culture. Stops are made to visit monuments & museums, sample Aruba's local cuisine and even for a little shopping on-the-go. During the Aruba walking tour plenty of "photo ops" and even encounters with Aruba's charismatic locals are provided. Making your way through the city was never this entertaining!
The daily group tour is available daily at 9 AM. For customized experiences and other departure times you can book a private tour for couples, families and corporate groups.