If you're in the works of planning your Aruba vacation and at a bit of a loss of where to start, you're in the right place. We are here to share some of our recommended things to do when it comes to exploring the island and enjoying fun activities. Check out our suggestions below and don't forget to add them to your vacation agenda!
Explore the East coast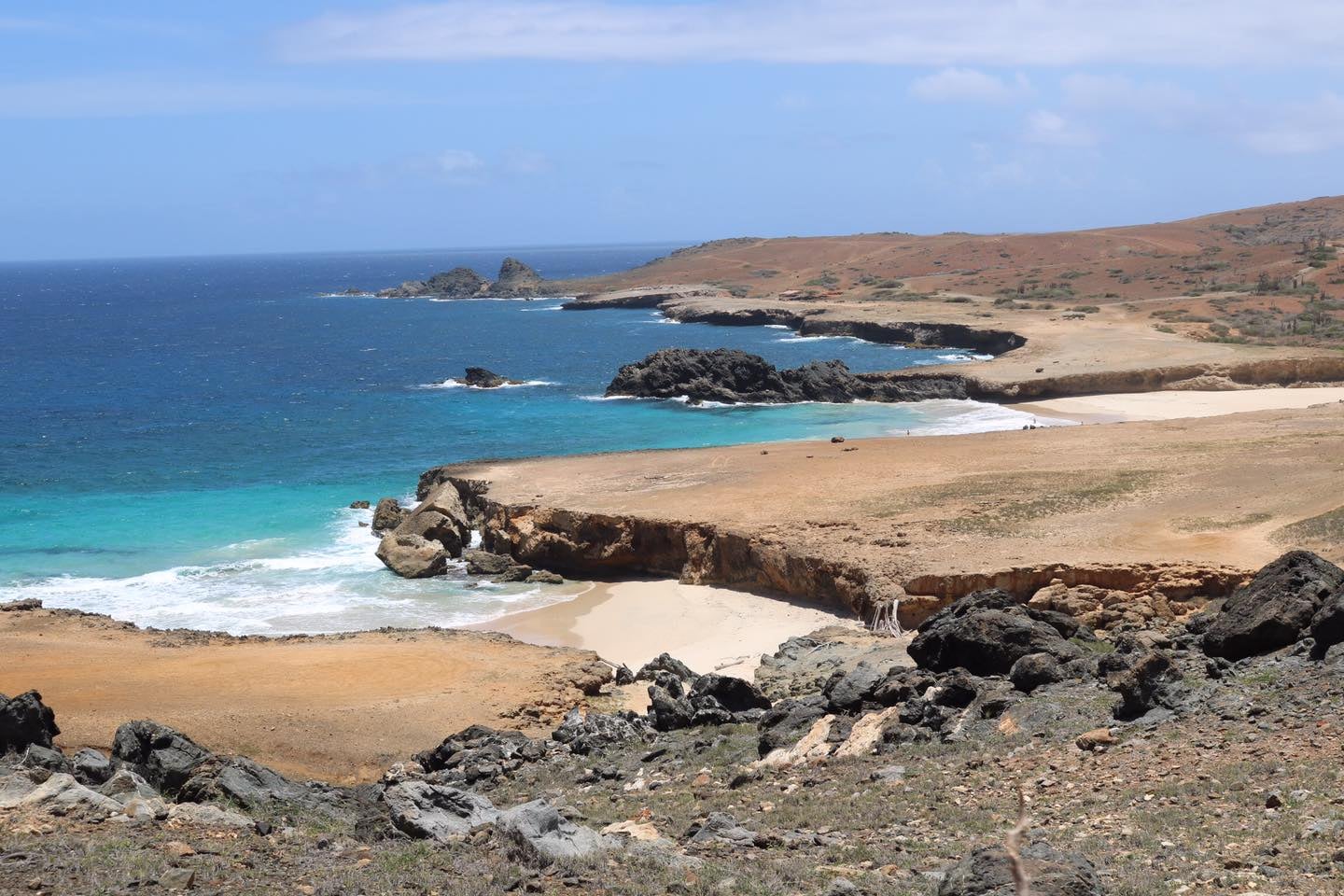 Are you ready to explore the diverse natural beauty that Aruba has to offer? You can do so by driving a jeep (or another 4×4 vehicle) or opt for a more active way and go hiking! There are plenty of natural sites and attractions (caves, gold ruins, wild beaches, hiking trails, natural pools, and more) on the wild East Coast of the island, it is sure to leave you fascinated by just how different it is from the other side of the island, which is home to the majority of our island's resorts and calmer beaches. PS – Don't forget to purchase a day pass and spend the day at Aruba's National Park.
Browse island tours and choose from one of the many guided tours or opt for a self-guided tour.
Important reminder: When exploring (especially via a 4×4 vehicle), always stay on the marked path or road before you, this is to ensure the safety and protection of our island's nature! Please keep in mind much of our island's wildlife is not always easily spotted by the naked eye.
Spend the day cruising the sea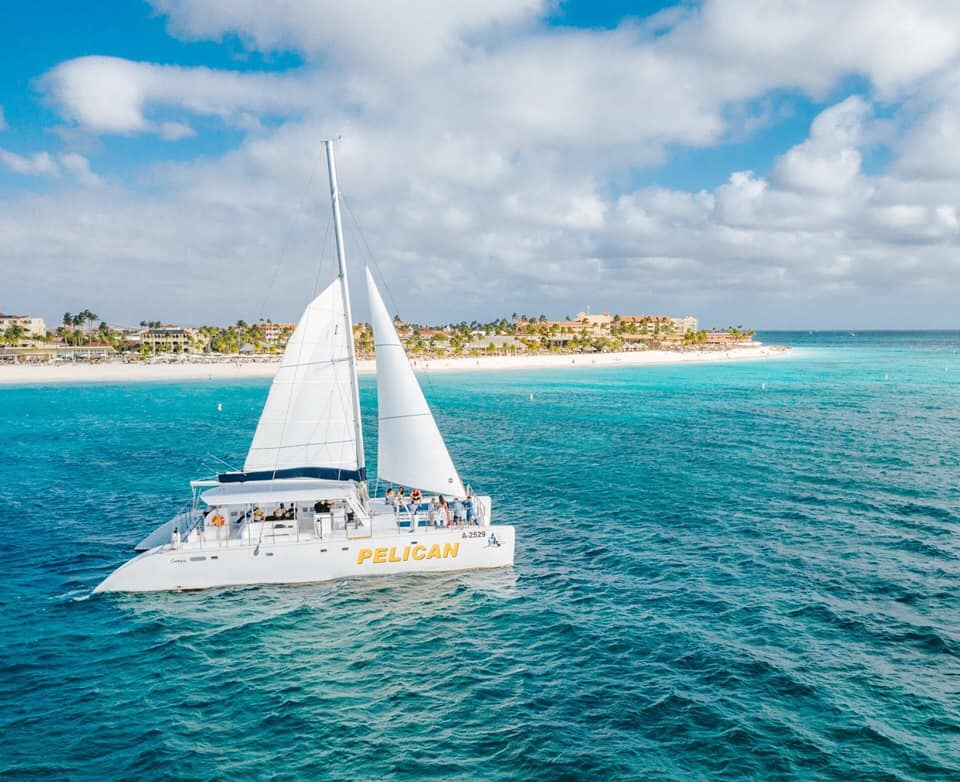 One of the best ways to enjoy a day on the 'One Happy Island' is to spend it out at sea, surrounded by sparkling turquoise water, swimming with the colorful marine life and soaking up the warm sunshine… living your best life. Want to spend the day lounging on the sun deck sipping a refreshing cocktail? Or perhaps you're in for a little underwater snorkeling adventure to discover the beautiful marine life? Or how about a romantic sunset dinner with your loved one?
Browse catamaran and sail cruises.
In the mood to have a more private cruising experience? Rent an Aqua Donut for the day with Octopus Aruba or book a private charter!
Try wind or kite surfing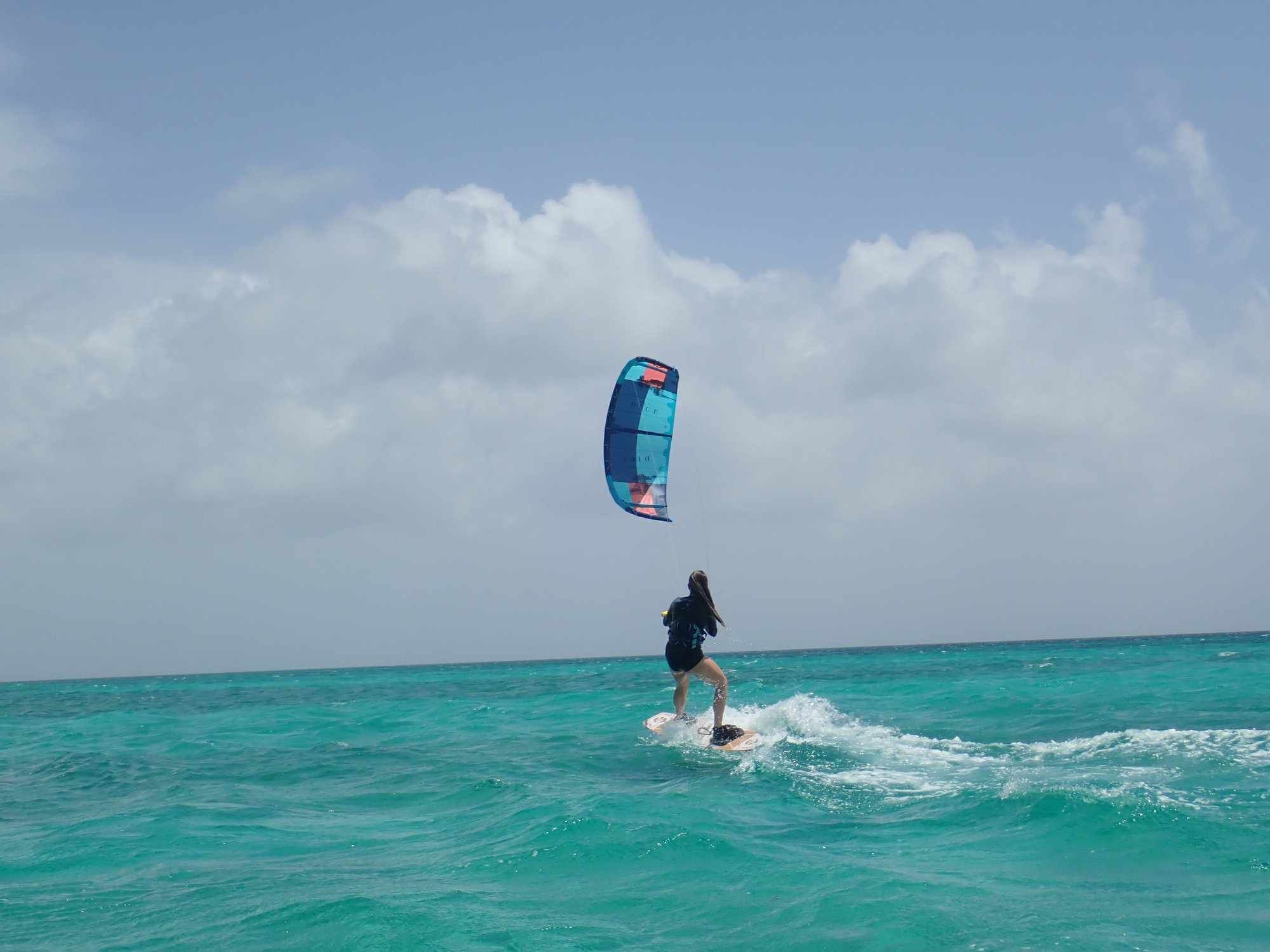 Take advantage of Aruba's perfect water and steady wind conditions.  Windsurfing or kite surfing with Aruba Active Vacations is an experience you do not want to miss out on!  It's wild, extremely fun and after getting up from the water for the first time you are hooked and sure to come back for more!  There is no other place than to try it with than Aruba Active Vacations, they are the longest-running kiteboarding school in Aruba.  With their great experience and guidance, you will be in the best hands.
Did somebody say party bus?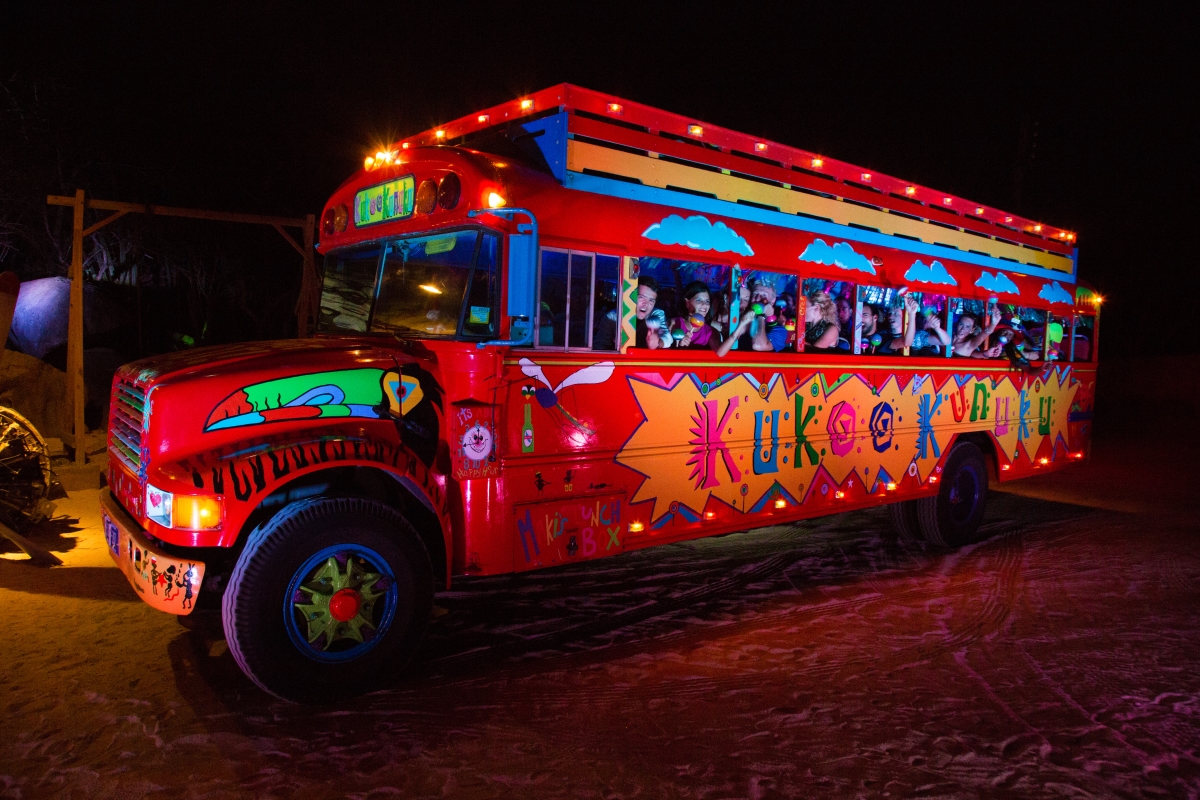 There is so much fun to be had in Aruba when the sun goes down… and even more fun when you hop aboard a colorful and crazy party bus! There are a variety of different party bus tours to choose from, including Karaoke, Bar Hopping, Dinner & Nightlife, and more!
Browse fun party bus and bar-hopping tours.
Slow and steady paddleboarding and SUP Yoga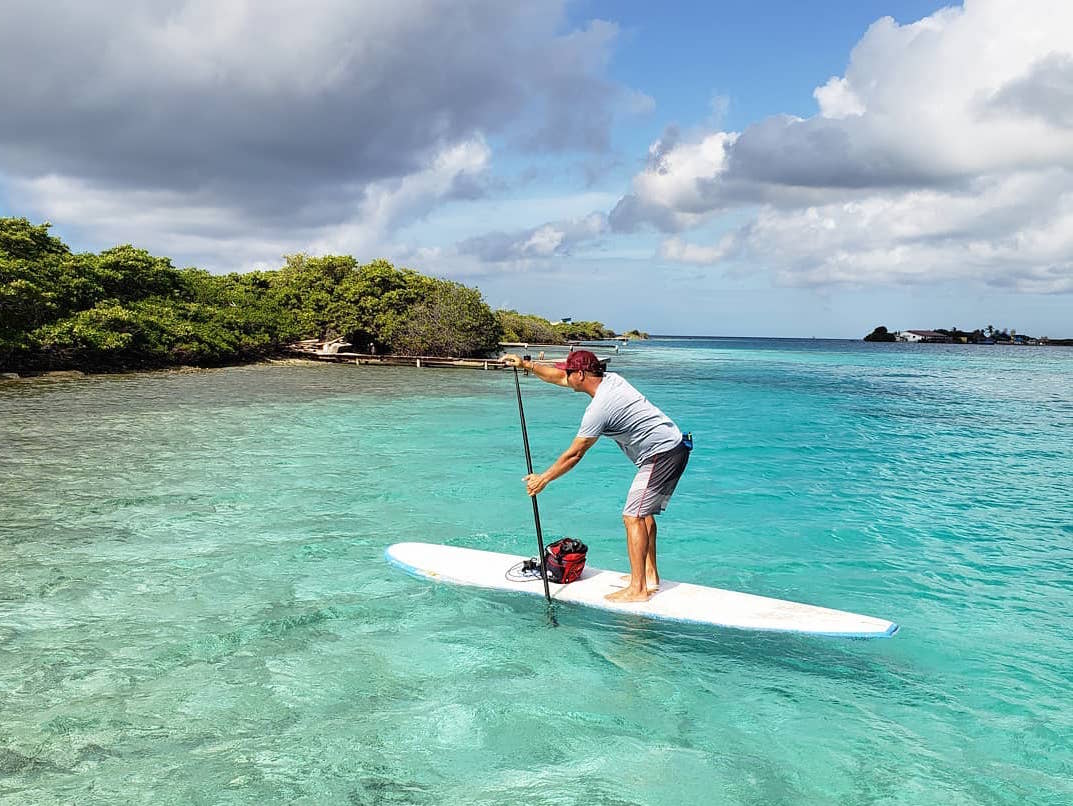 Try one of the most popular watersport sensations, paddleboarding. Requiring some real balance and coordination, it is worth mastering! Look down on Aruba's underwater life from above the water, experience true relaxation, and achieve a serious workout while you're at it!
The best places to go paddleboarding are Palm Beach or in the waterways by the mangroves near Mangel Halto (Spanish Lagoon area). You will find it is the perfect place to get lost in nature and see a completely different side to Aruba!
Want to turn your zen up a notch? Try SUP yoga on Palm Beach. Not familiar with SUP yoga? It takes place on an extra-wide surfboard (stand-up paddleboard). Whether you are a beginner or expert, it's an awesome and calming experience. You are sure to love the view of the crystal clear blue waters surrounding you!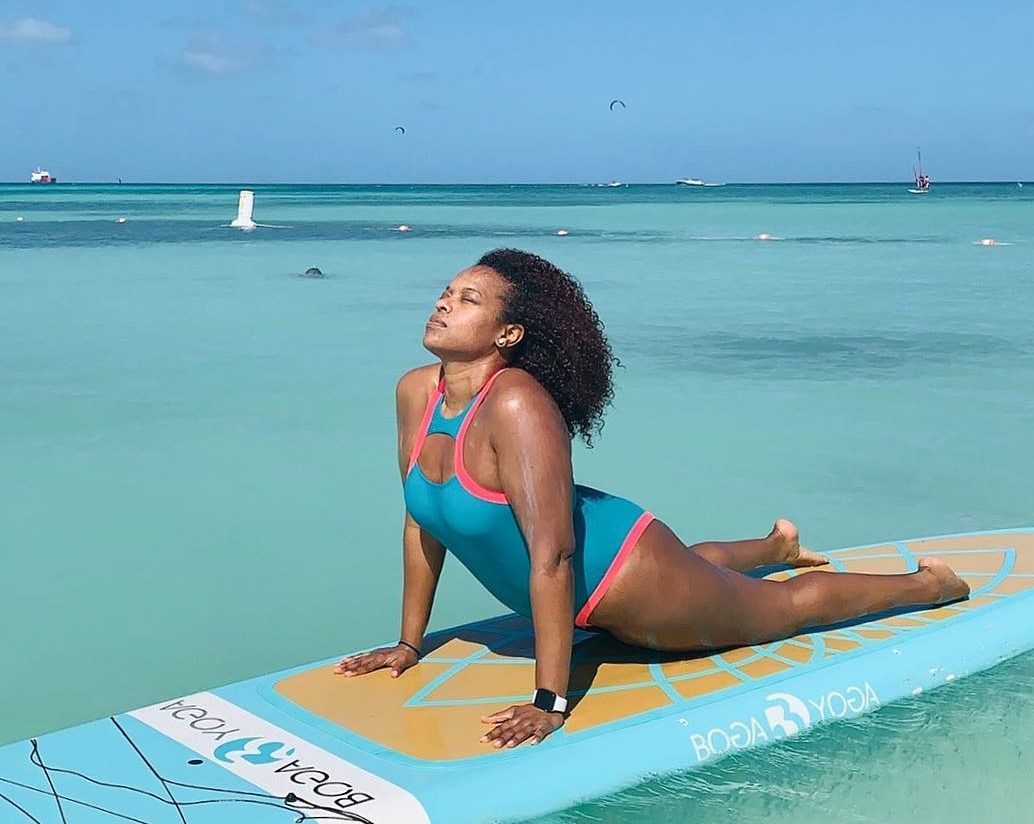 Discover the downtown areas
Don't forget to take a break from those long, hard days lounging on the white sandy beaches of Aruba and have ourselves a change of scenery! Yes, it's time to put that frozen cocktail down and head downtown! Take your pick from downtown Oranjestad or San Nicolas (or for the best experience, we recommend visiting both).
In our island's capital, Oranjestad, you will find colorful, vibrant, historic buildings inspired by Dutch Colonial architecture with a Caribbean twist. Make sure to visit a museum or two, such as Ft. Zoutman and the National Archaeological Museum. And of course, there's plenty of shopping and dining to be done, too!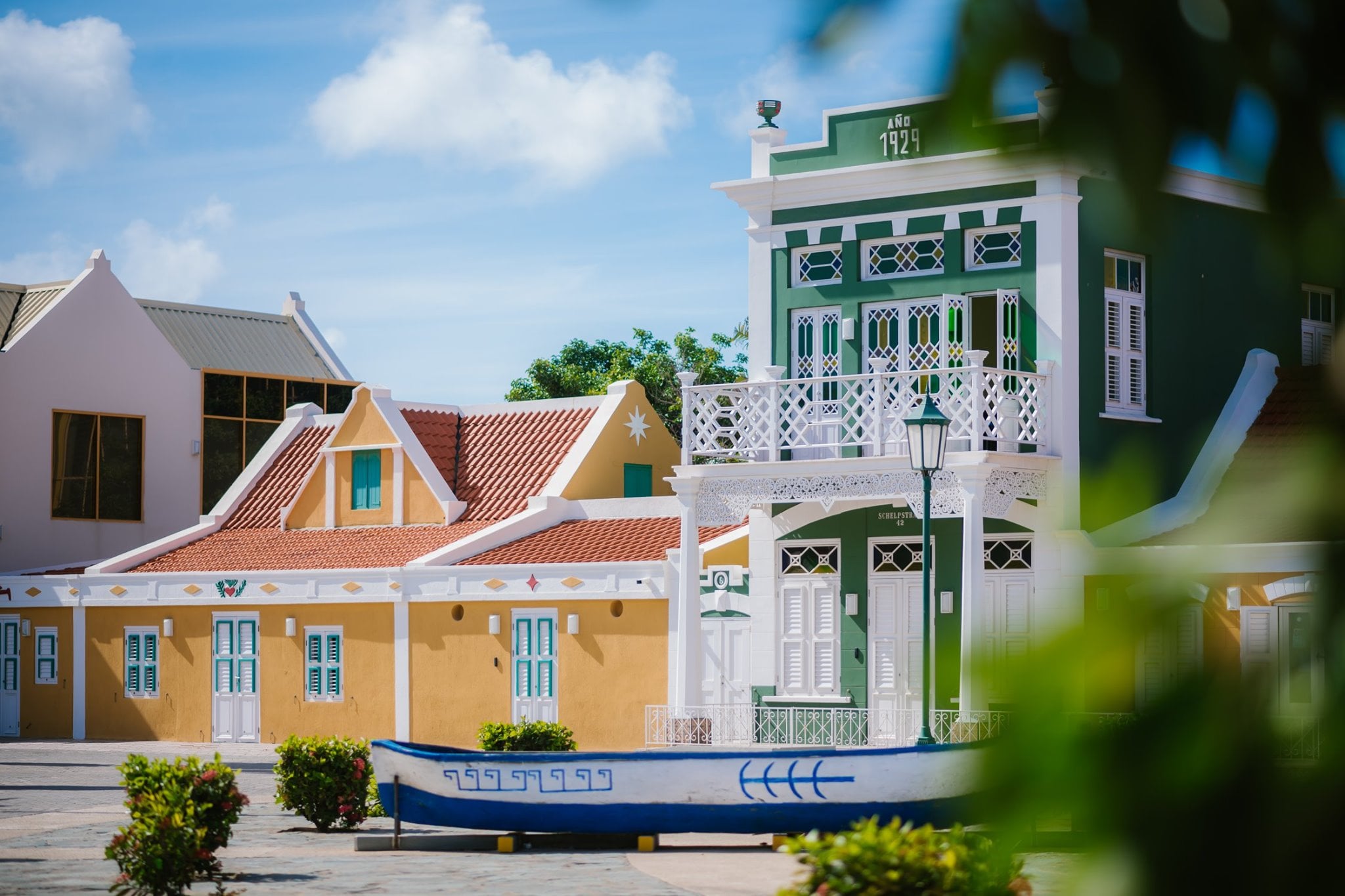 On the Southern end of the island, you'll find San Nicolas, also known as Sunrise city, as the sun rises, so does the vibrant atmosphere and culture of this beautiful city in Aruba! This city is filled with happy people, beautiful art & culture, and a laid-back atmosphere. As you enter downtown, you are welcomed with colorful vibrant art murals decorating the streets, making for a perfect backdrop to your vacation snapshots! Don't forget to visit the Museum of Industry, situated in the water tower, to learn about Aruba's historical rise with regard to the island's industrial development. A day of exploring always calls for a good meal, and you're in luck, this quaint little city is also home to some of the best local Caribbean restaurants!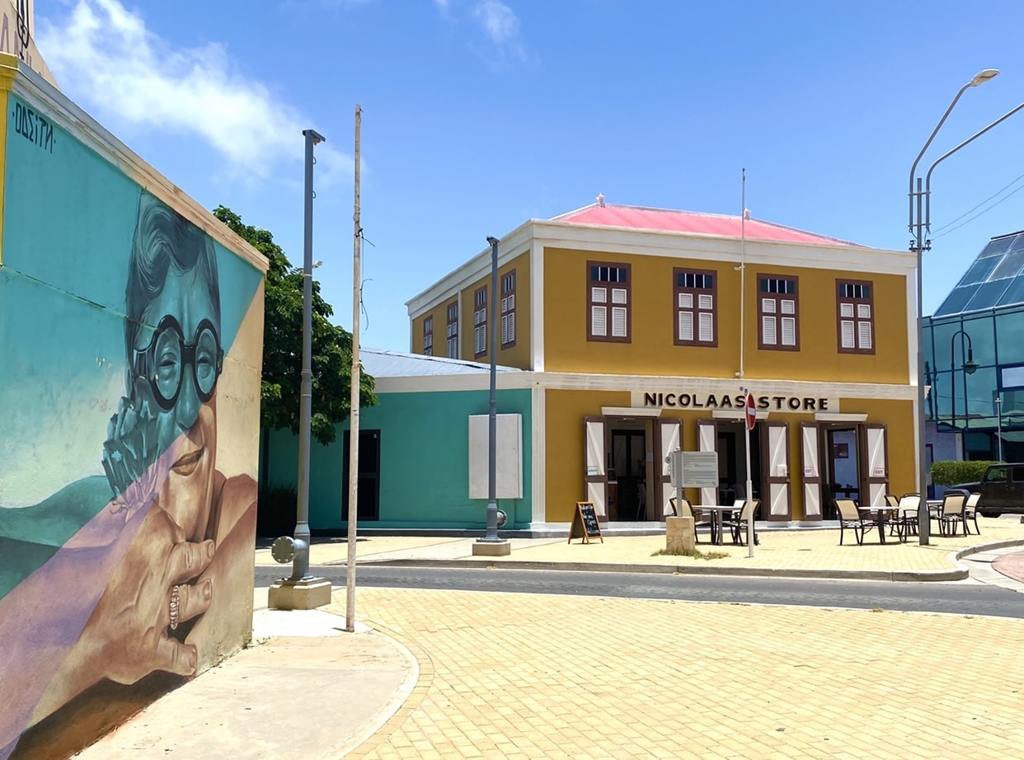 Take a virtual tour of downtown Oranjestad and San Nicolas.
Meet Aruba's animals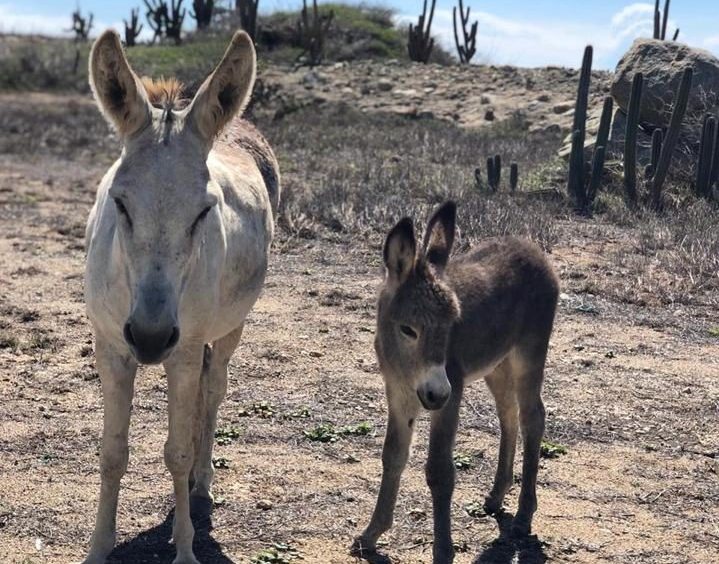 As you venture around the island, you're bound to come across wildlife on a daily basis with all of the iguanas, small lizards, goats, colorful birds, and wild donkeys hanging around. There are also plenty of venues to visit to meet and hang out with animals, such as the Donkey Sanctuary, The Butterfly Farm, Ostrich Farm, and Philip's Animal Garden! When exploring the island, please remember to do so cautiously, as much of our wildlife is difficult to spot with the naked eye, in particular our local burrowing owls, known as Shoco, learn more here.
Snorkel with the colorful marine life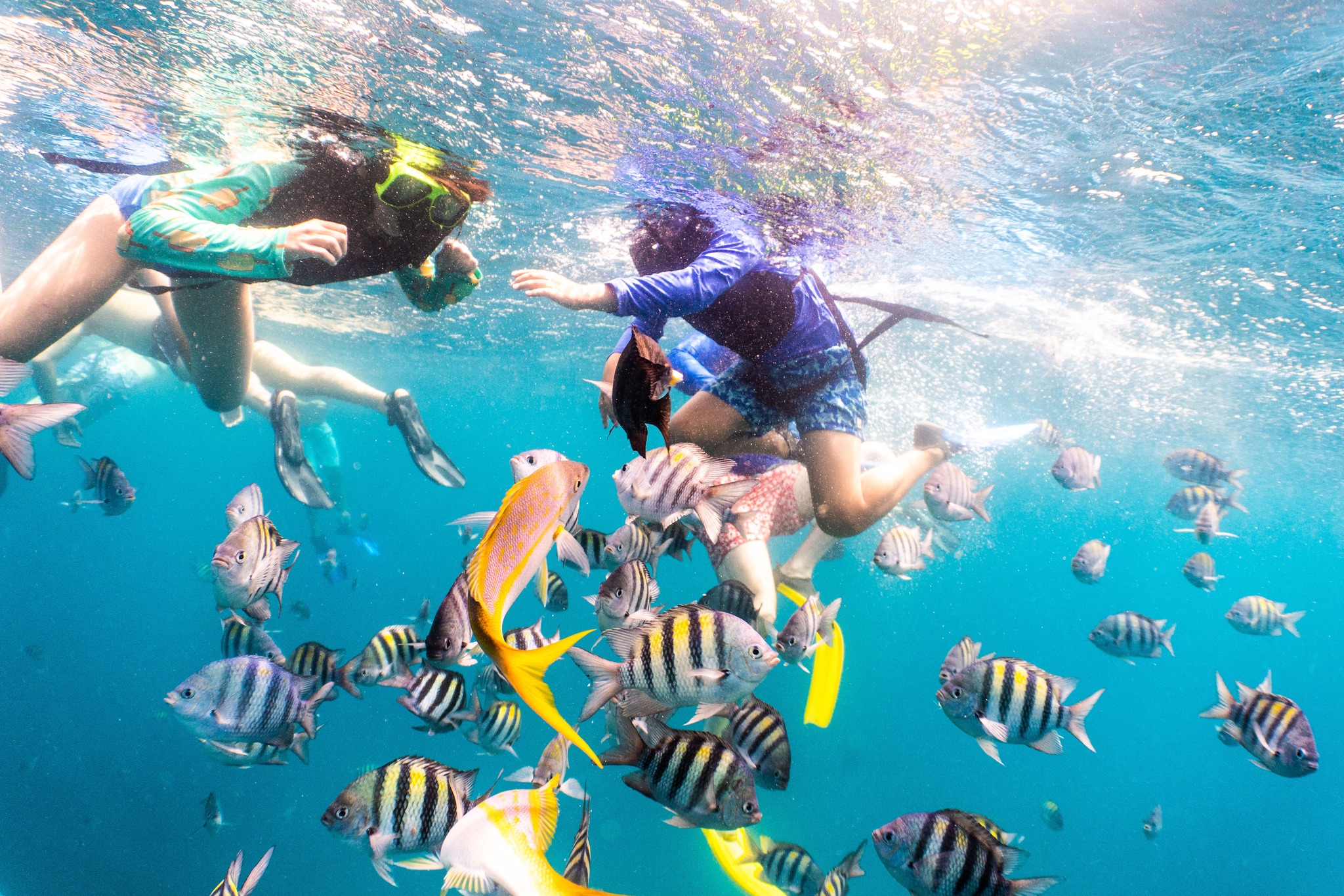 Escape life above water and head under the sea! Grab your snorkel gear (you can rent it from Aruba Active Vacations or S.E. Fly N Dive), pack a cooler, and visit one of the many beaches perfect for snorkeling! 
Prefer a guided tour? Hop aboard one of these sailing or catamaran cruises and enjoy an afternoon of snorkeling in crystal clear water with plenty of sunshine! Or join a power snorkeling tour with Seabob Aruba or Octopus Aruba.
Aruba's Carnival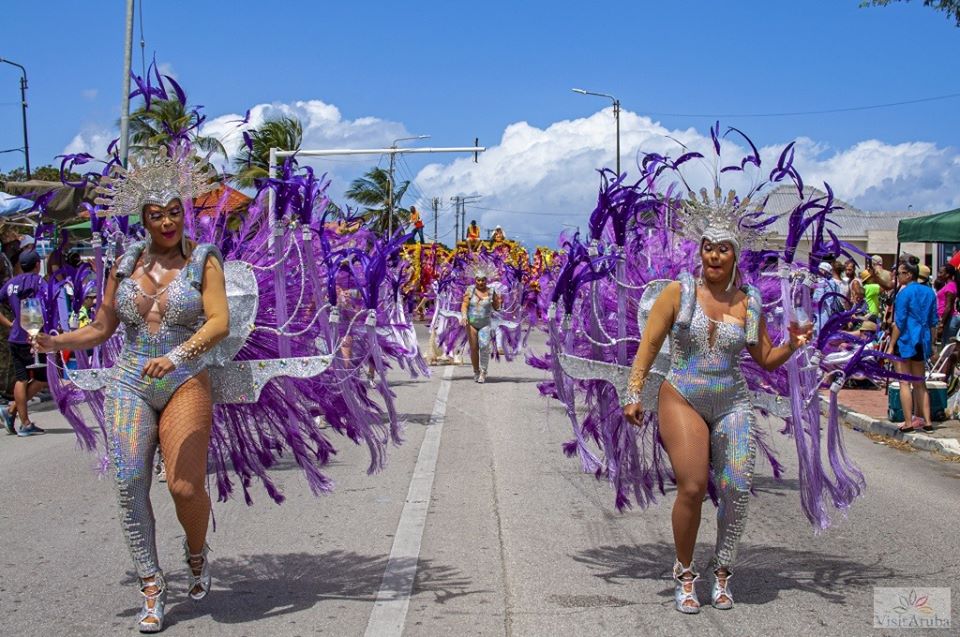 While we haven't been able to experience Aruba's Carnaval season in what seems like… forever, we have been patiently waiting for the day of its return! And, being halfway through 2022, we can feel the next Carnaval approaching sooner than later! There have been many discussions among the organizers and it is expected that they will release an announcement with the official date soon. With this being said, make sure to stay tuned and check back to our website for any important announcements. Until then… start gearing up (mentally) for the most colorful and grand affair of the year, it is truly a celebration like none other!
Browse our site for more things to do and see in Aruba.