Sunshine, warm weather, tropical cocktails, happy vibes, palm trees, clear turquoise water… and plenty of Christmas lights, that is what you'll find in Aruba this December (and January, and perhaps February too)! You may be thinking how on earth can one get in the holiday spirit in the warm and sunny Caribbean? Well, we are here to share some of the best ways to enjoy our 'One Jolly Island' to make sure you get in the festive spirit this holiday 'sea-sun'!
Have yourself a holiday feast with loved ones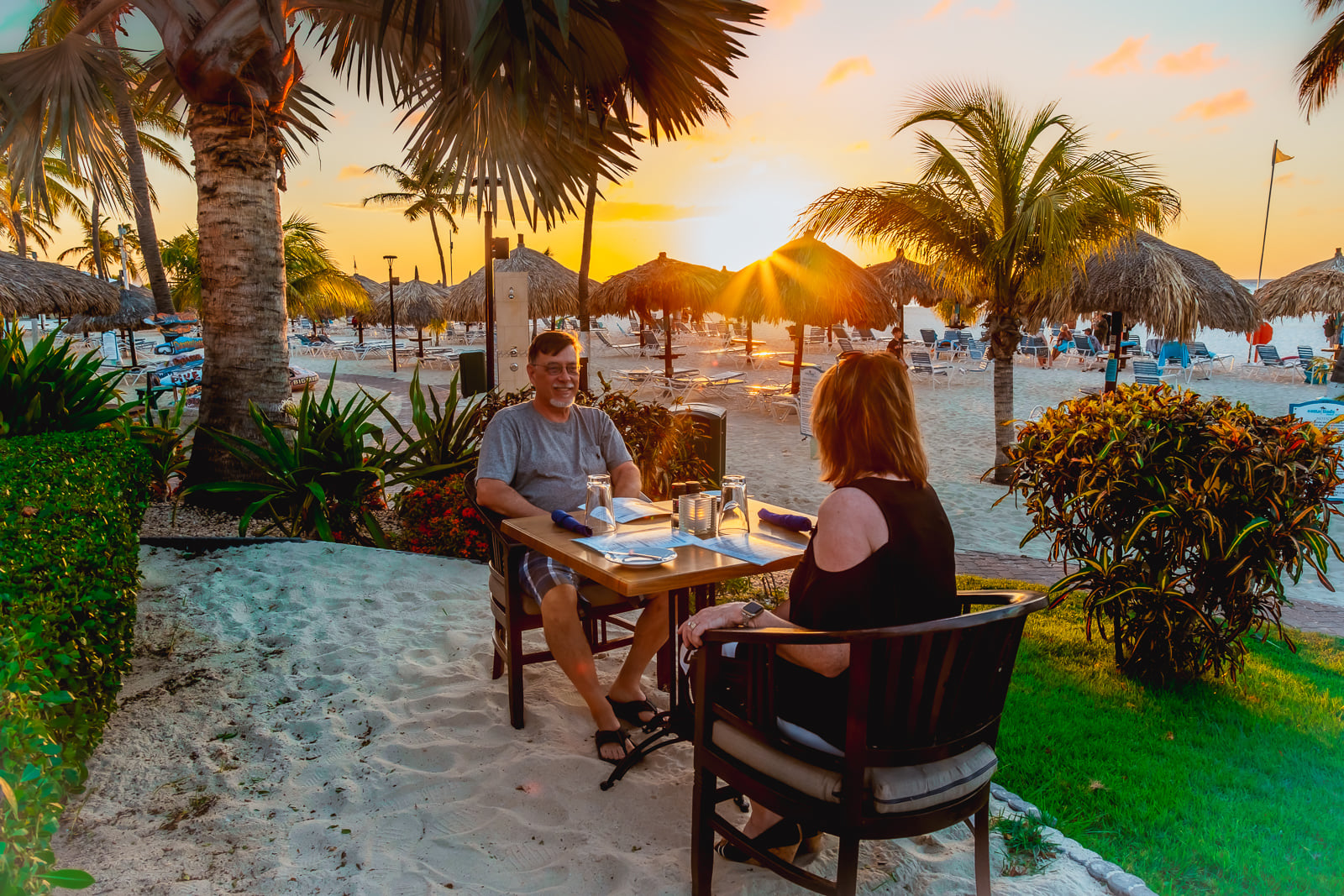 Indulge in a merry dinner with loved ones, the holidays always call for a good meal shared with those you love. Whether it's a table of two or six, sharing a delicious meal with those you love during the holidays makes for a meal to remember! Quality time, mouth-watering food and paradise as your backdrop… it doesn't get much better than that! Choose from traditional holiday dishes or indulge in our island's fresh seafood and local cuisine.
PS – Many local restaurants offer special holiday menus, most include some traditional holiday options, as well as local cuisine options (Caribbean, Seafood). More dining specials are being released by the day, so be sure to check back to our holiday event pages closer to your travels!
View Christmas and New Year specials. 
Have a holly jolly happy hour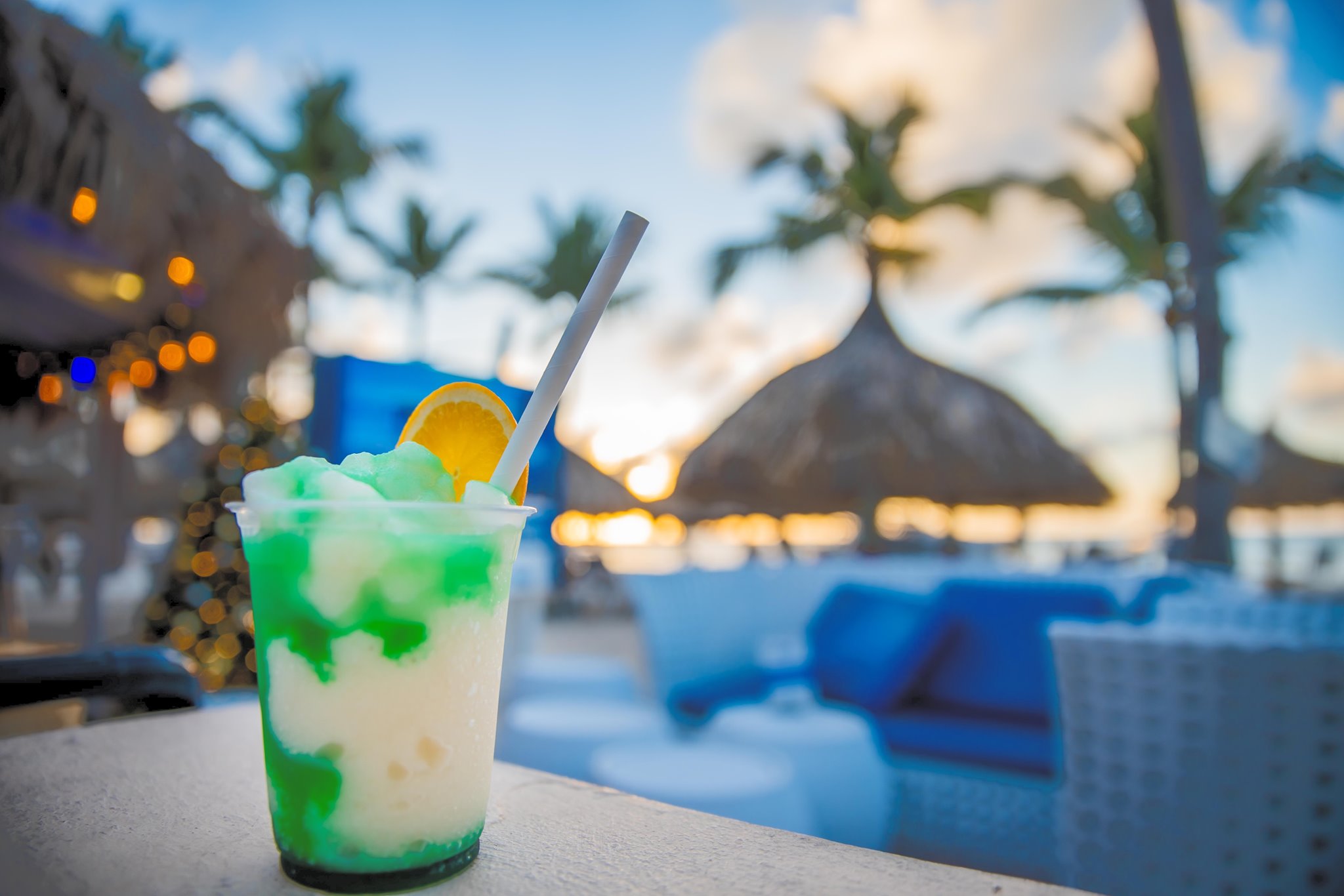 Yes, happy hour, on the beach of course! Order a festive drink with your family and friends, and cheers to the time you get to spend with one another on our One Happy Island, and look forward to what the new year is still to bring!
It's quite simple, happy hour is bound to make for a happy Christmas (or at least we seem to think so)! Whether you are seeking a cocktail or a mocktail, our island has delicious and refreshing drink options that are sure to quench your holiday thirst.
Witness the Christmas lights spectacle around the island
We decided to put on our Santa hats and hit the road to capture this festive piece of holiday tradition in Aruba, and share it with you, our wonderful visitors! After all, 'tis the season to spread some holiday magic, isn't it?
Also, make sure to view our map and video below to visit some of the most popular locations on the island for festive Christmas lights!
Get a picture with Santa
You're never too old to get a picture with the main man, Santa himself! You're sure to find Santa and plenty of holiday magic every day of the week at Renaissance Marketplace for the month of December. You can expect live entertainment, an ice skating rink for the kids, plenty of stores for shopping presents, delicious food, and yes… Santa and his elves! Sometimes, if you're lucky, Santa even makes an appearance on the beach, just like he did recently at Hilton Aruba in Palm Beach!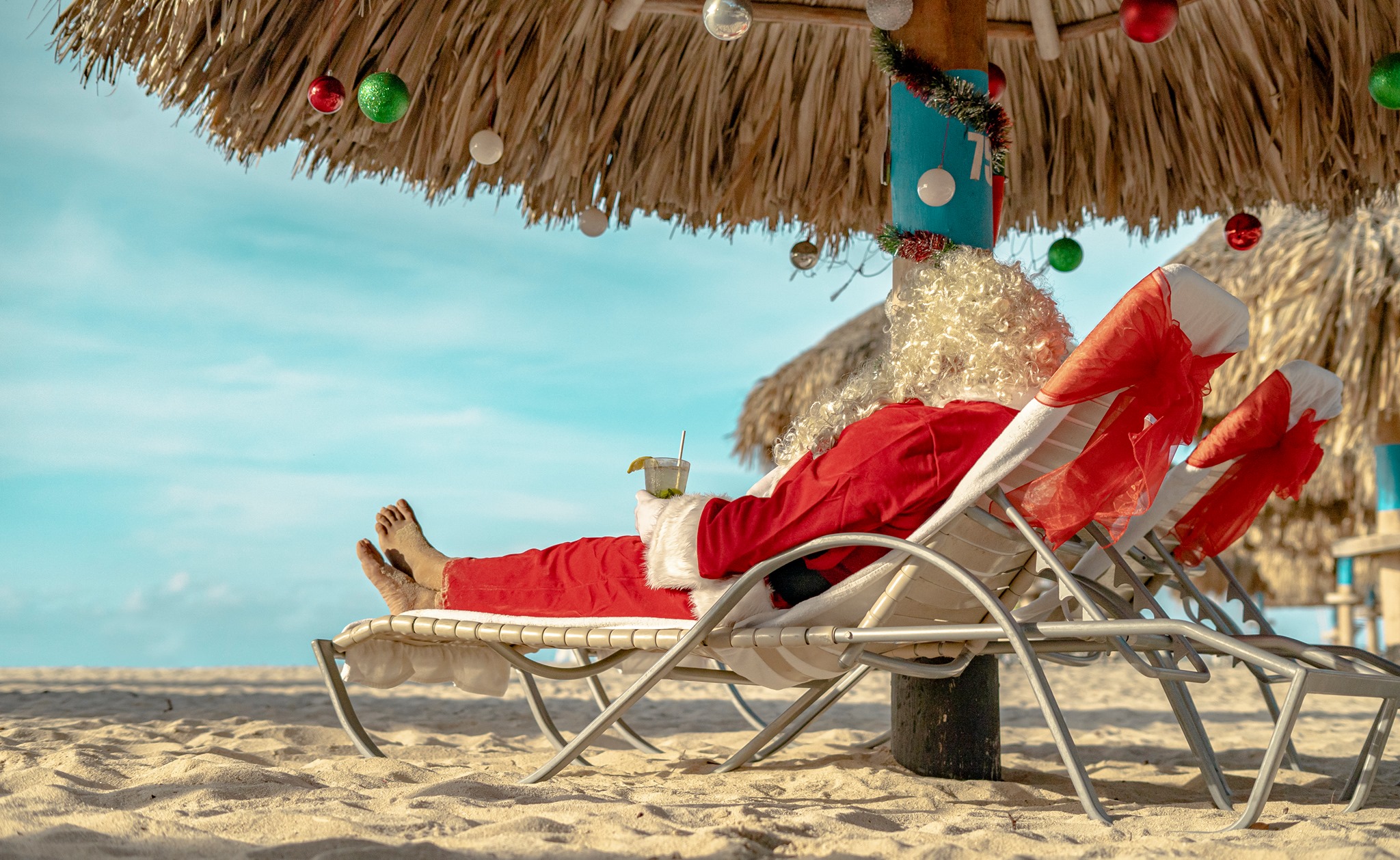 Plan a fun family activity
Spending quality family time is what the holidays are all about, so while you're in Aruba, it's only right you take advantage of all of your beautiful surroundings and enjoy an outdoor activity together! The options are truly endless, some ideas include going on a hike in Parke Nacional Arikok (Aruba National Park), hopping aboard a sailboat or catamaran cruise, touring the wild side of Aruba in a jeep, snorkeling with the colorful marine life, paddle boarding among the mangroves, and many other fun activities! Browse tours and activities to try in Aruba here.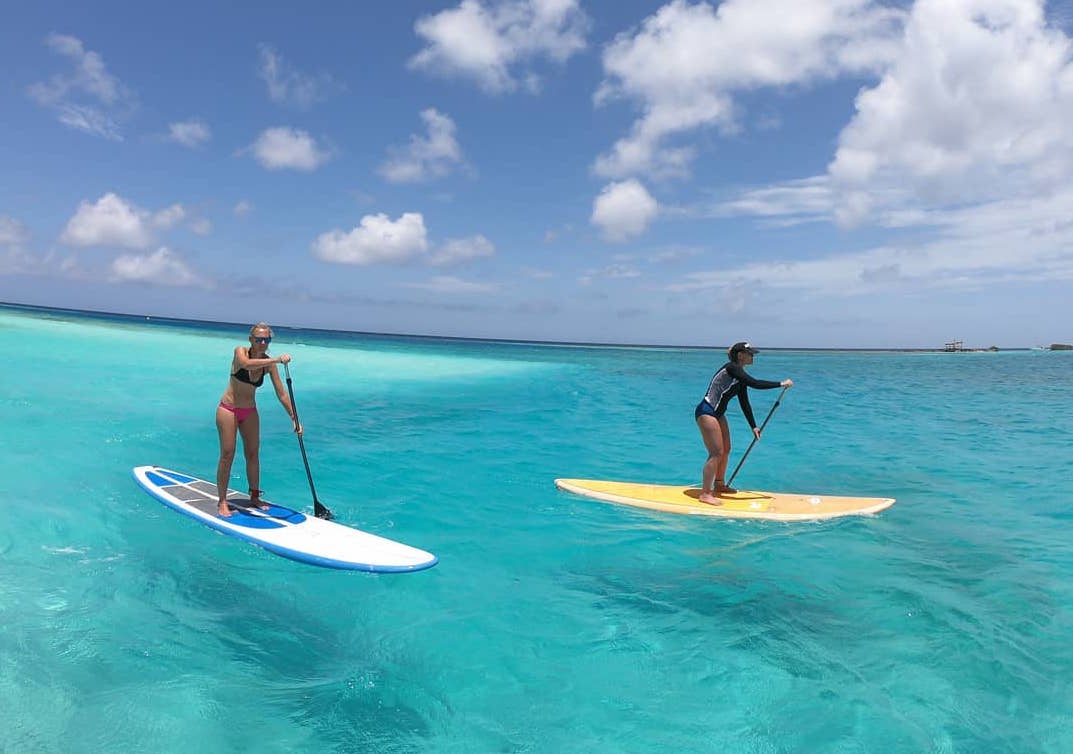 Looking for some fun after the sun goes down? Vacation calls for having a good time, and, what better way than by hopping on a silly, wild and whimsical party bus! Kukoo Kunuku Party Bus has a selection of different tours to choose from depending on your mood, such as their popular Dinner & Nightlife Tour.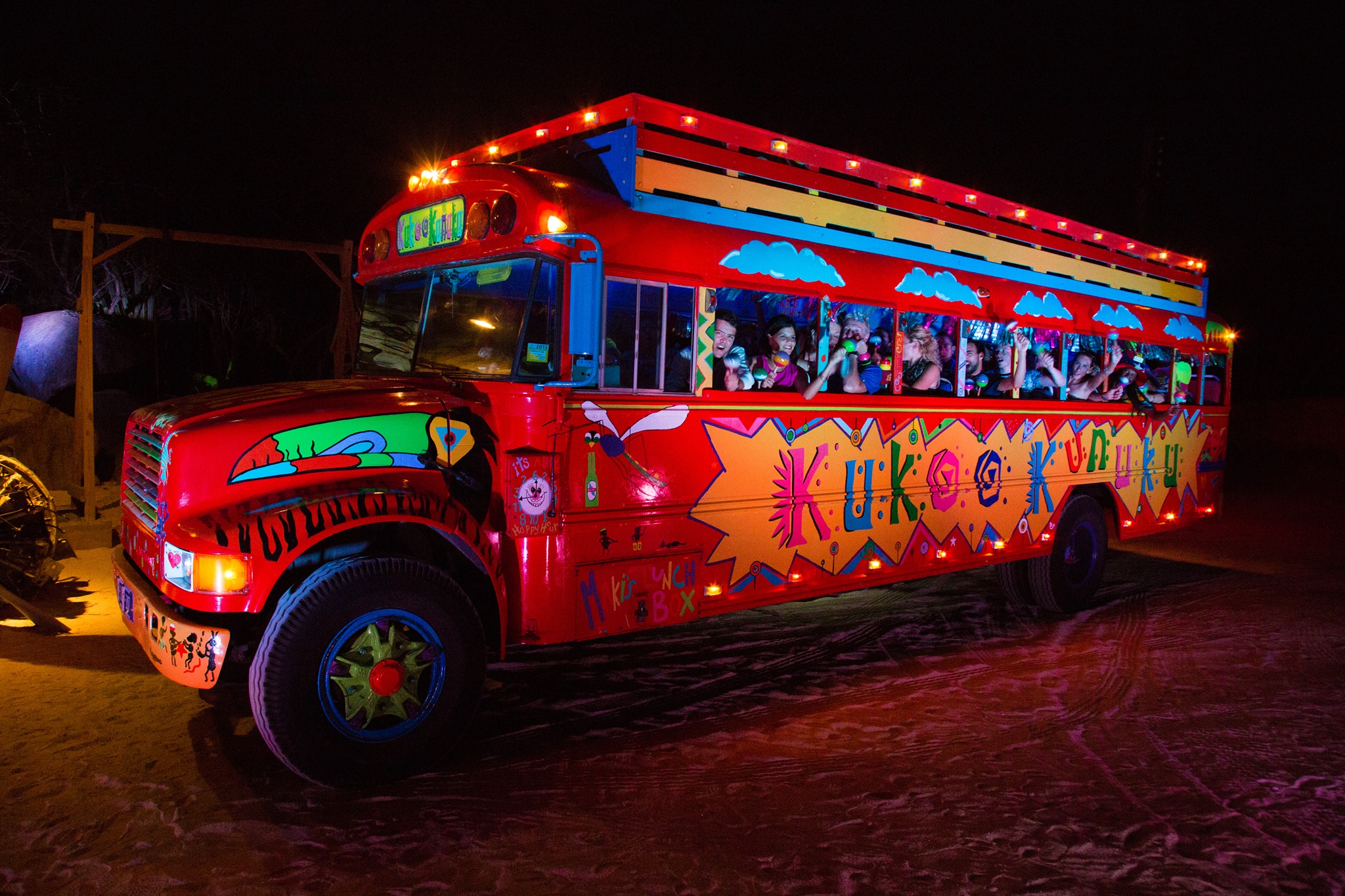 PS – if you're on the island for New Year's Eve don't forget to head to the beach to watch the fireworks show together and countdown to the New Year!
Indulge in local holiday delights
If you're on the island during the holidays, it's only right you try as many local holiday delights as possible! While there are too many sweet and savory treats to mention, we will share some of our favorites with you. Some must-try treats include Ayacas, Oliebollen, Ponche Crema, Poffertjes, Quesillo, and let's not leave out all of the party snacks such as Bolita di Keshi, Webo Yena, and Kroket (Croquette). Learn more about these local specialties and get the recipes in case you feel the urge to whip them up yourself!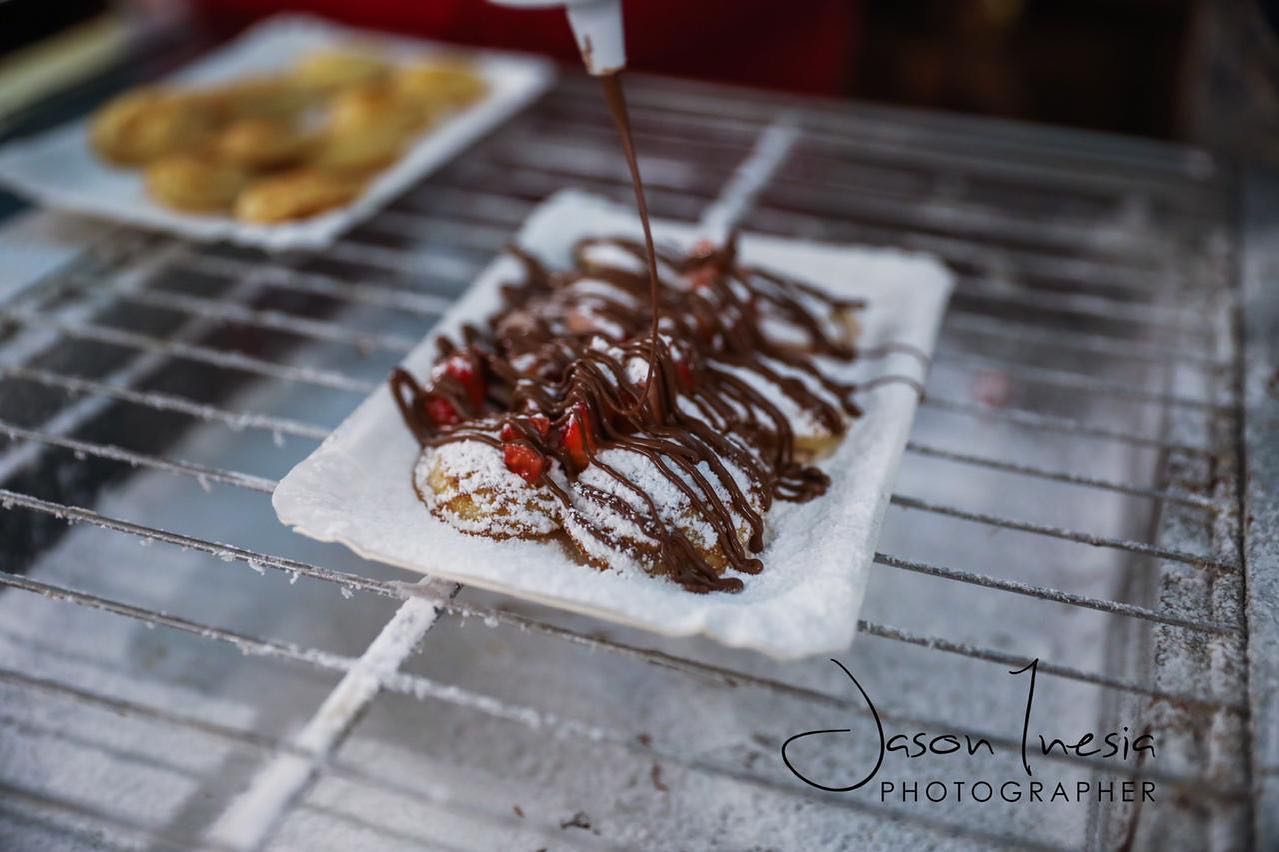 Shop for loved ones
After all, 'tis the season for giving! if you plan on gift-giving this year, how about making it thoughtful and unique? And, what better way to top off your holiday shopping than by supporting the community of Aruba at the same time? Browse a selection of local companies found in Aruba.
In addition, you can also find plenty of shopping in downtown Oranjestad, such as on Main Street, at Renaissance Mall, Renaissance Marketplace, or at the flea markets near Renaissance Marina and the Cruise Ship Terminal. There is shopping to be done in the resort area as well! Simply walk up and down the high-rise hotel strip in Palm Beach and you'll be sure to find plenty of shopping along the way.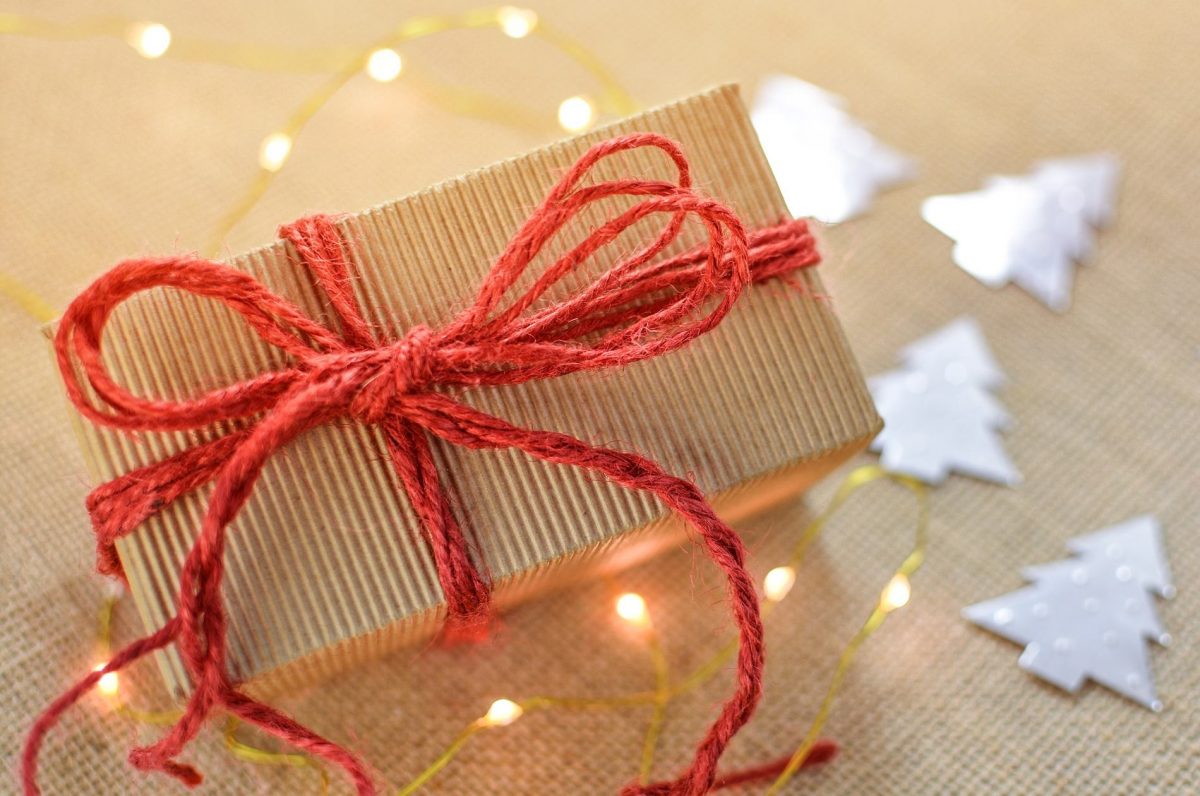 Exchange presents under a palm tree
With all that shopping behind you, a little gift exchange among family or friends can make for the perfect festive get-together! It doesn't need to be anything elaborate, simply a small gift exchange. Make it fun by meeting under a palm tree on the beach or head over to your resort's Christmas tree in the lobby. It's sure to give you that warm holiday feel that you're used to feeling back home! PS – Don't forget to play some Christmas music in the background to really get the vibe going.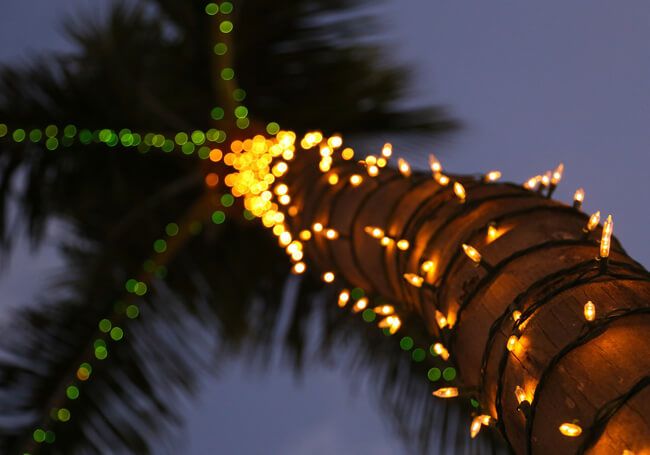 In addition to our above list, we suggest you always have a 'plan B' for the day. And, our go-to backup plan is none other than a beach day! If your day does not go according to plan, no worries, grab those beach day essentials and head to the nearest beach! A day of fun, relaxation and a little bit of vitamin sea is sure to make for a jolly day in Aruba!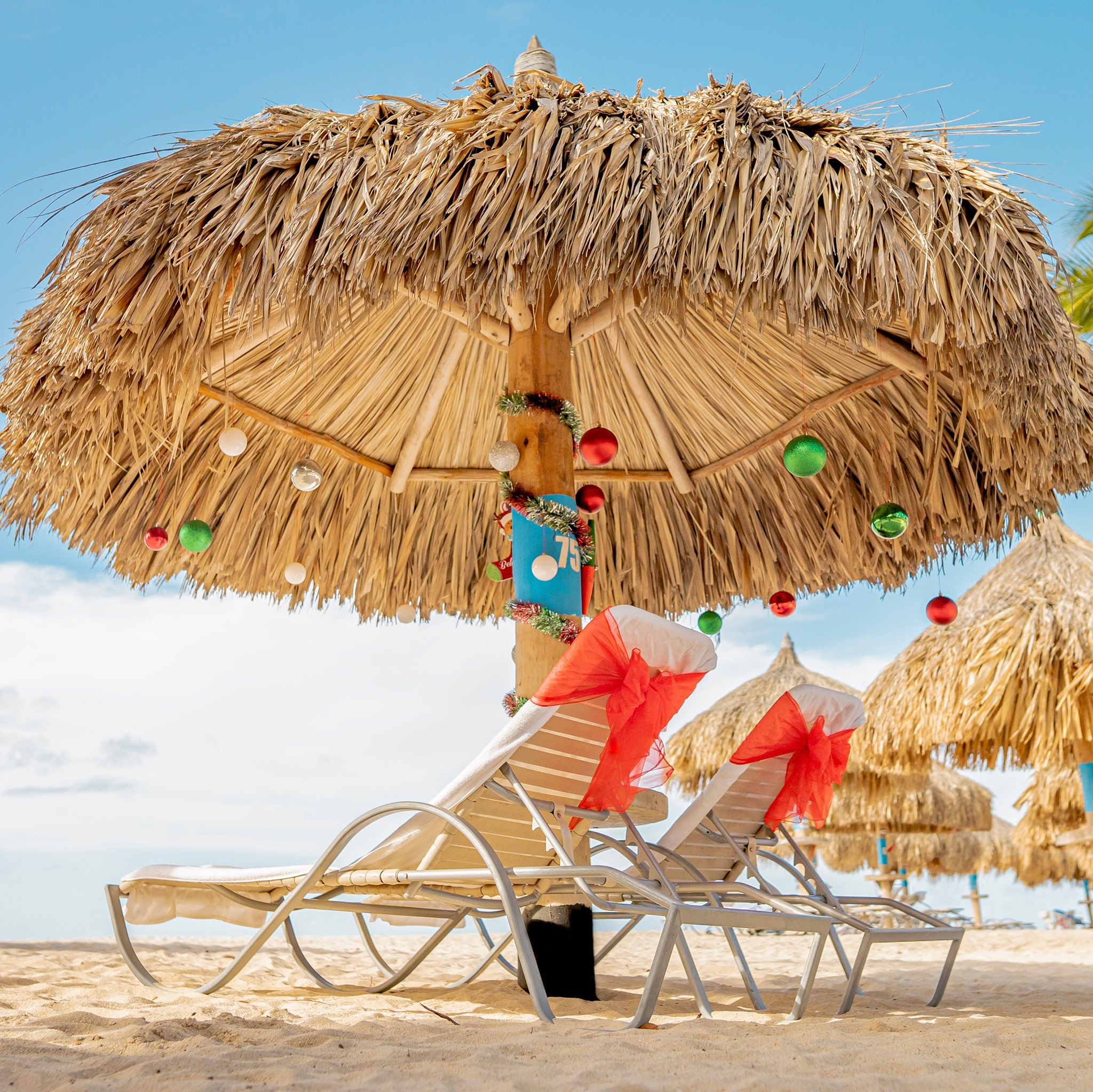 Discover more things to do in Aruba and don't forget to check out Aruba's Christmas and New Year specials to enjoy this holiday season to the fullest!
Main featured photo courtesy of Hilton Aruba Caribbean Resort & Casino