Calling all fellow foodies, if you're planning a trip to Aruba soon, look no further, we are here to help make all of your vacation foodie dreams come true!
And, what better way to help you plan, than by taking you along on our foodie adventure, as we try some of the best spots for seafood and local cuisine on the island. At each restaurant, we will be trying the most popular, stand-out dishes on their menu, so you can get a virtual taste of what Aruba dining has to offer!
1st stop: Zeerovers
Dish: A basket of lightly fried Wahoo, shrimp, pan bati, banana hasa (plantain), and fries.
Highlight: The fresh Wahoo was seasoned to perfection and bursting with flavor! Don't forget to order a side of pica (hot sauce) and siboyo (pickled red onion) for a little local kick. This is a casual sea-to-table dining experience you cannot miss out on!
Tip: Arrive on the early side to beat the sunset rush to snag a table of your liking! If you're lucky you can get one of the tables at the very end of the pier allowing for an amazing view of the water!
2nd stop: Driftwood
Dishes:  We started with two appetizers, the escargot and shrimp cocktail, and for the main event we delighted in pan-fried Wahoo and shrimp served in a mouth-watering garlic butter sauce (absolutely drool-worthy).
Highlight: We cannot get over how fresh their Wahoo was, it was prepared perfectly, with great texture, flaking easily…right off of the fork!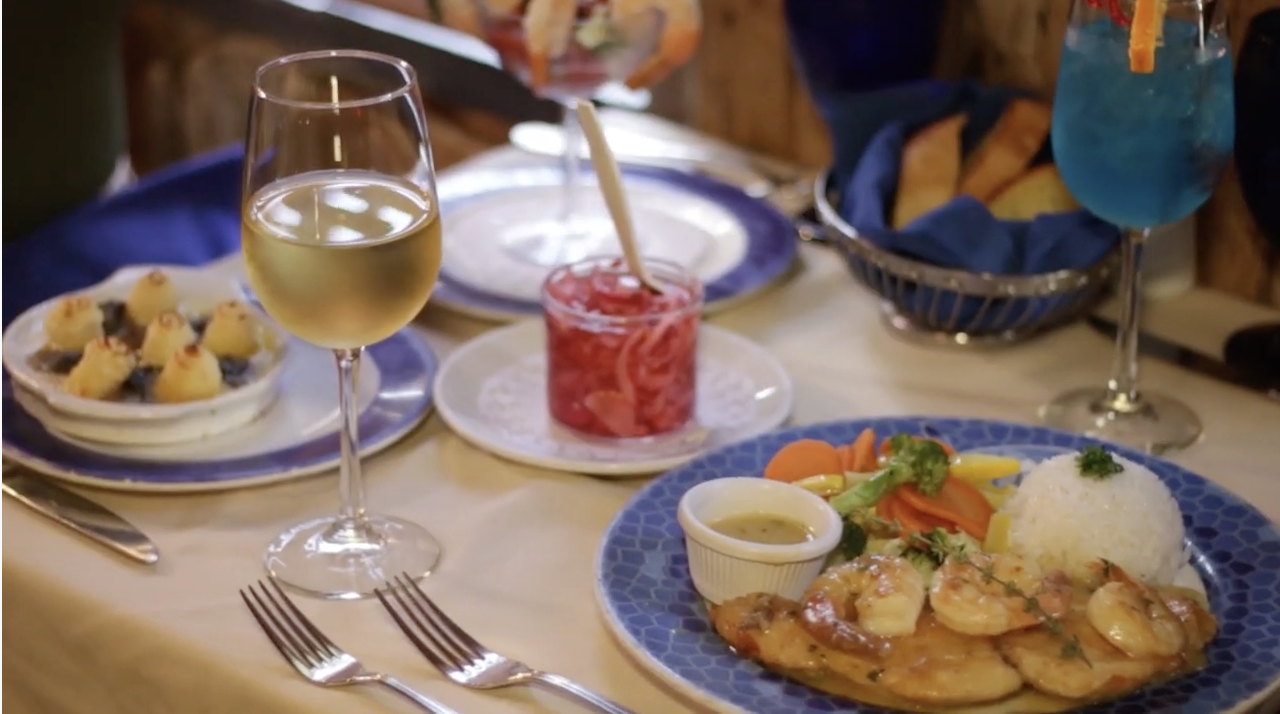 PS – Driftwood has their very own fishing charter, so as you can imagine, what they catch is what you can expect to find on your plate, now that's sea-to-table goodness!
3rd stop: Marina Pirata
Dishes: Conch drenched in oyster sauce and for the main attraction, we delighted in their specialty seafood platter, which included lobster tail, seasoned mahi-mahi, shrimp, fried funchi, pan bati, and plantain.
Highlight: This place radiates with chill, laidback local island vibes. Situated right on the water near Mangel Halto, it is relaxing and the perfect place for a bite to eat!
4th stop: Pelican's Nest
Dishes: Their famed coconut shrimp (sweet and savory)and for the main course we went with their fresh Grouper tacos drizzled in a smokey and tangy chipotle sauce… yum!
Highlight: This is a go-to spot for lunch or happy hour, the fun vibes and views are amazing, just imagine mesmerizing Caribbean blues at every turn! Psst – don't forget to try one of their specialty cocktails, such as the Turtuga or Mango Mojito.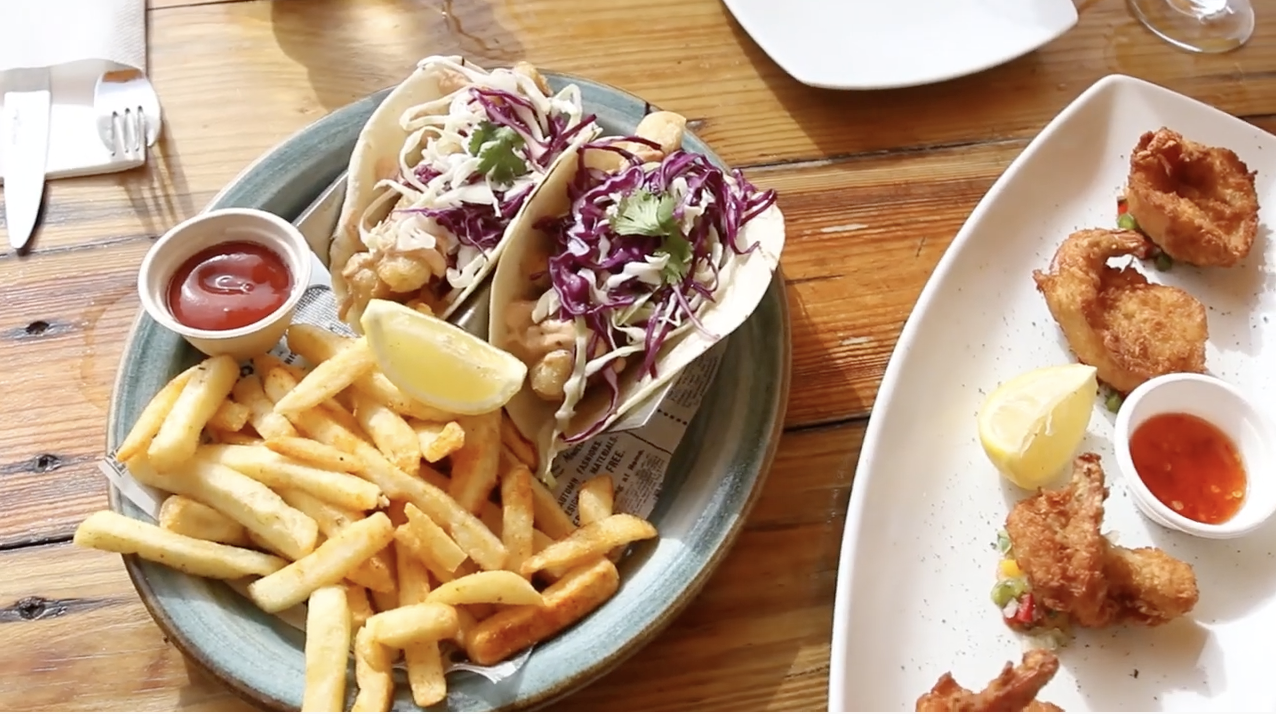 5th stop: West Deck
Dishes: Conch fritters, spicy fish and shrimp ceviche, and fried funchi covered in cheese (melted cheese makes the world go round, don't you think?).
Highlight: A casual spot for lunch or dinner, filled with vibrant Caribbean color and friendly island charm, it's located near the water so it provides a beachside dining feel!
Final stop: Elements of Bucuti & Tara Beach Resort
Dishes: A little bit of everything, as we delighted ourselves with their recently introduced Authentic Aruban & Caribbean Buffet! Some of our favorites consisted of the johnny cake, pan bati, conch salad, and seafood paella (yum).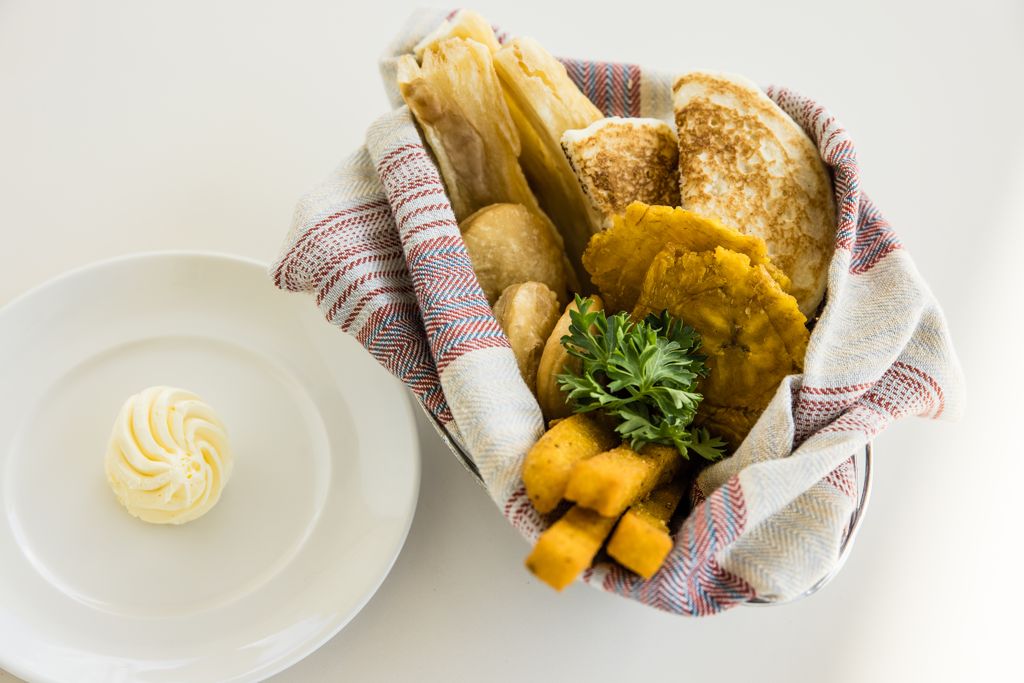 Highlight: In addition to their impressive buffet variety, their regular dining menu is also extremely extensive and offers something for everyone. The culinary team at Elements has great expertise and really knows how to make use of fresh, local ingredients. And, to add, their dish presentation is just as beautiful as the restaurant's surroundings! Located directly on the world-famous, Eagle Beach, Elements offers the most perfect beachfront dining experience. Dining here during Aruba's golden sunset hour is a must, trust us, you've seen nothing like it!
PS – They were just named No. 2 in the world for Best Date Night in the World by TripAdvisor. So, you may want to go ahead and make that reservation as soon as possible without hesitation!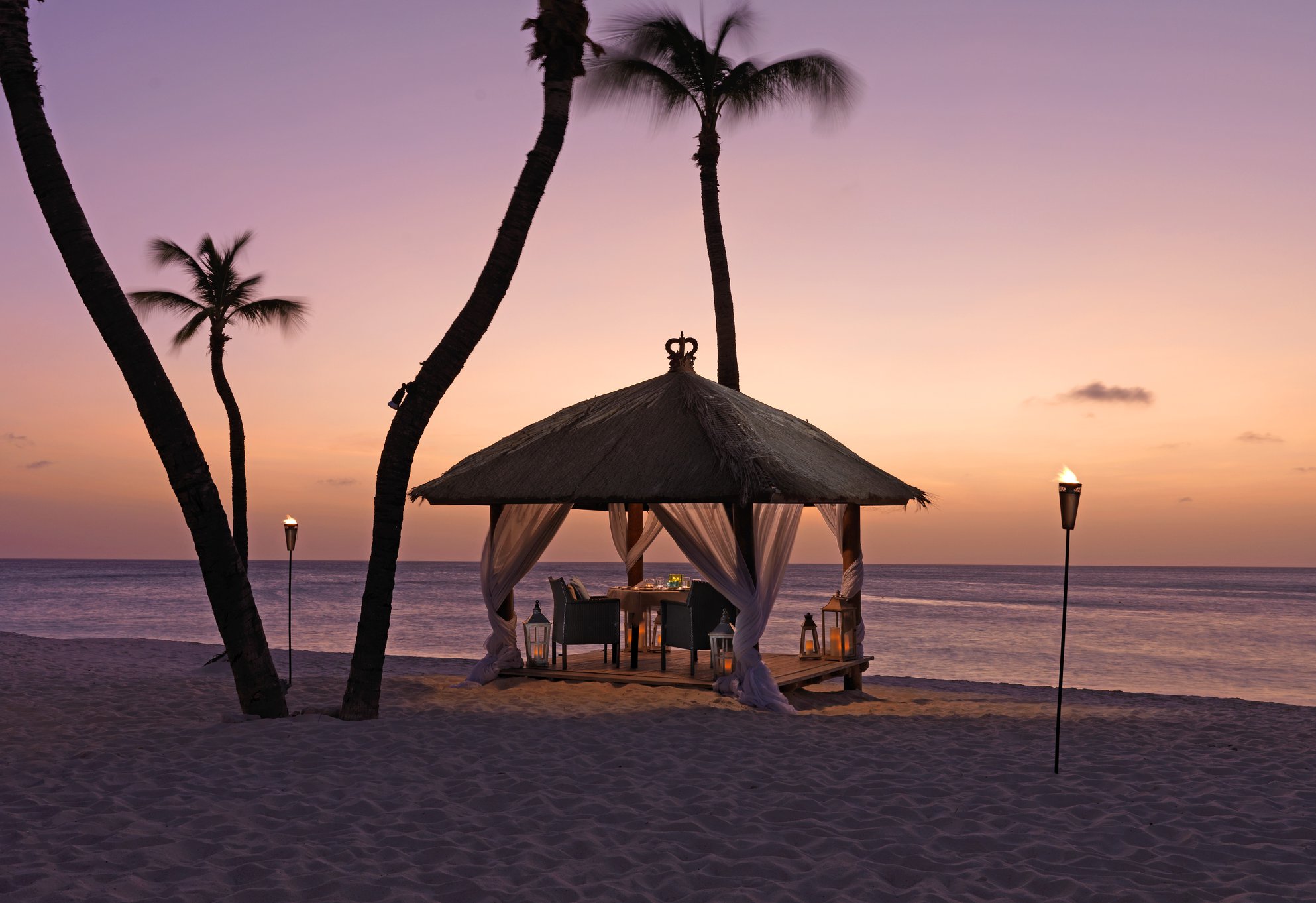 There are plenty more amazing restaurants serving a taste of seafood and local cuisine, some other must-try (just to name a few) are:
Aqua Grill, Gilligan's Seafood Shack, Yemanja Woodfired Grill, Aquarius, Water's Edge, Sunset Grille, Barefoot, Wacky Wahoo, Red Fish, The Old Fisherman, Old Cunucu House, Island Fish House & Bar, Flying Fishbone, and more!
Browse more dining in Aruba and stay tuned for more foodie adventures to come!