Every year around December, the entire island of Aruba gets lit for Christmas… call it Lit-mas season if you will. This year is no exception and as usual the traffic roundabouts are the highlight of the decorations across the island. We now have even more roundabouts to decorate and more to come in the future!
Aruba residents are decking the halls or in this case, their houses, with Christmas lights and bringing holiday cheer for everyone to enjoy while on the road. And, we love to see it! Some are lighting up the neighborhood so bright they might just be seen above all the way from space. Okay, maybe that's a bit far fetched but you get the gist. Perhaps seeing them from a high point in the island, such as, Alto Vista or Hooiberg is more likely!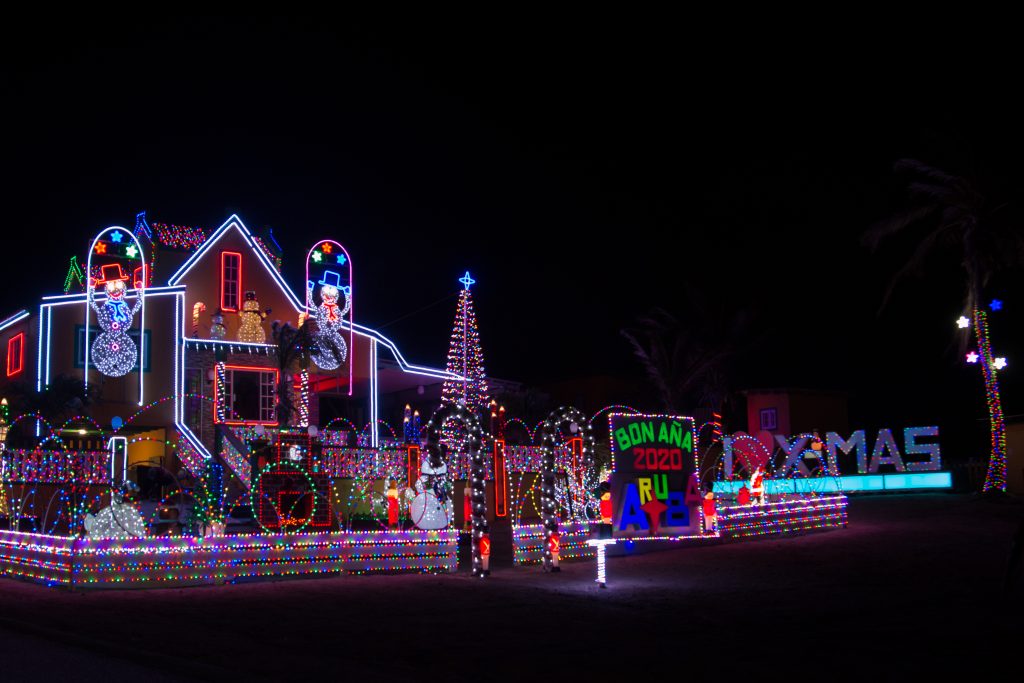 We decided to put on our Santa hats and hit the road to capture this festive piece of holiday tradition in Aruba, and share it with our wonderful visitors. 'Tis the season to spread some holly jolly spirit, isn't it? Check out this interactive map we put together for you, featuring the top places to see Christmas lights on our one happy island of Aruba.
*Incase you're already in the car and ready to go, click on the spot you wish to visit and then click ➡️ to get directions.
As you can see, there are plenty of places to experience the seasonal lights of Aruba. Did you discover a place that you think we definitely should include on the map? Let us know in the comments on our Facebook post.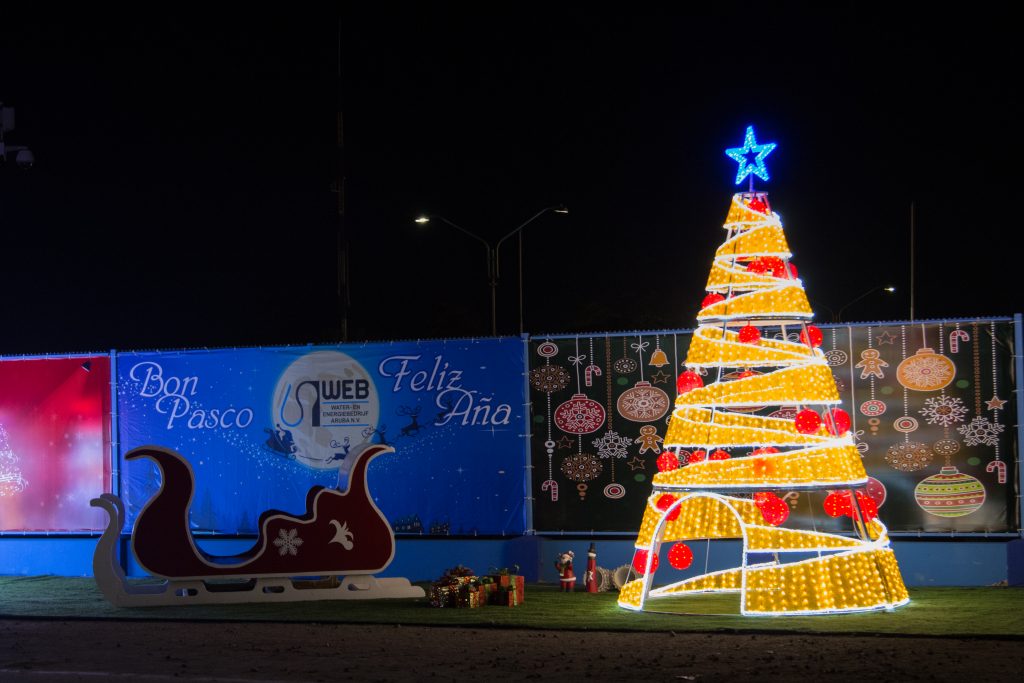 And if you're wondering what Bon Pasco means, we invite you to read our blog about holiday Papiamento words , you'll  be hearing these words a-lot during Christmas and New Year in Aruba.
Not on the island this Holiday season? Don't worry, we've got you covered! We're not done spreading the Christmas cheer just yet, we've also created a video for you with some teaser Christmas roundabouts. Check it out below!
I really don't think it's possible to not be filled with joy whenever you pass a round-a-bout fully decked out for the holidays, right? Joooooy to the world🎶 All we want for Christmas are lit roundabouts please!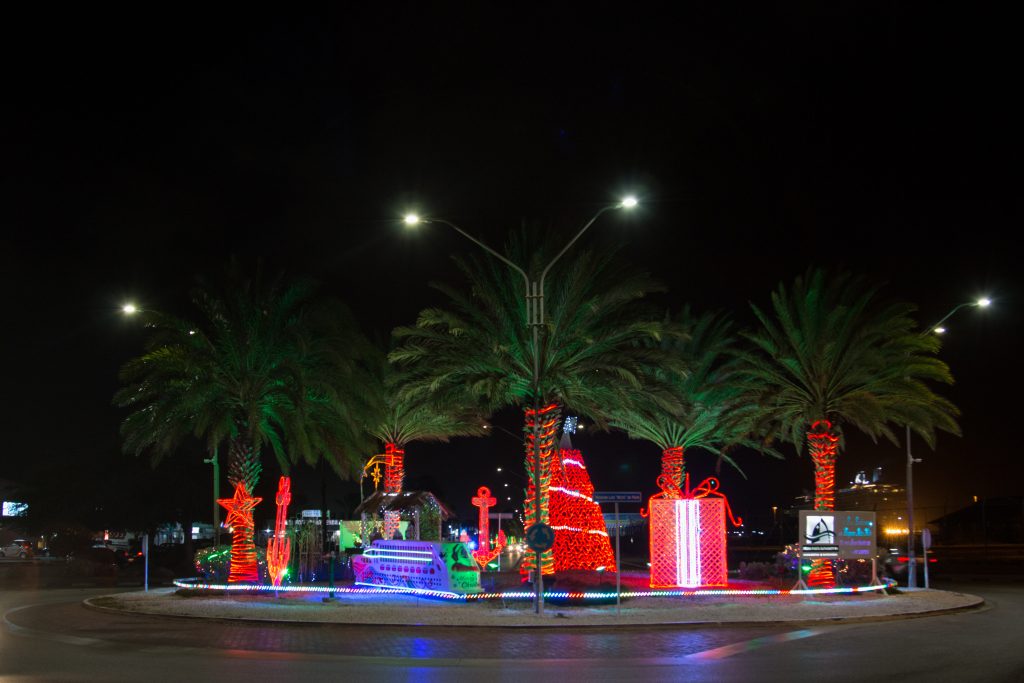 We hope you'll enjoy driving around and taking all the holiday spirit that Aruba has to offer  as much as we enjoy sharing local fave spots during this lit-mas season with you. So what are you waiting for? Grab some snacks and hop on your Rudolf of choice, and with Rudolf we mean your transportation of choice.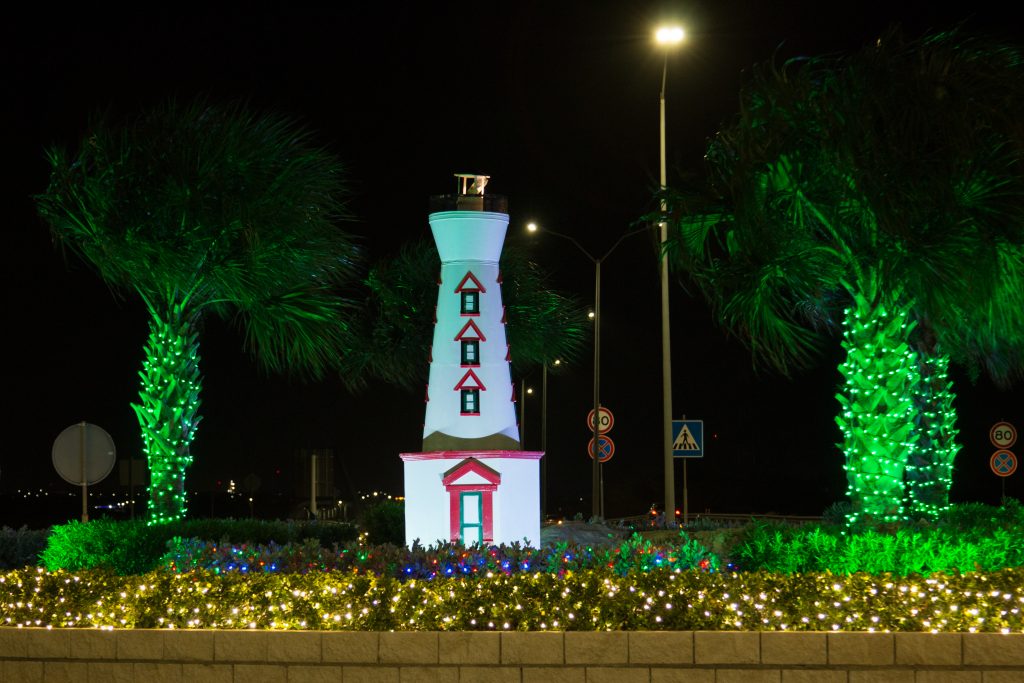 Merry Christmas ya sunny island lovers!🌟
Keep up with the latest updates, especially created for the Aruba lovers of the world, by liking us on Facebook , following us on Instagram  and Twitter.