For a small island in the Caribbean, Aruba has much to offer when it comes to things to do and discover, more than one might think! While we encourage our visitors to enjoy as many relaxing beach days as possible (how could one resist our soft, white-sand beaches and endless sunshine?), we also hope travelers take the time to get a true taste of the island.
We've put together a list of unique experiences that we wouldn't want you to miss during your stay in Aruba!
Street art
Come witness for yourself why San Nicolas has quickly transformed into the street art capital of the Caribbean. Thanks to the vision of Tito Bolivar, the founder of ArtisA, and the many local and international artists, art influencers, and cultural activists, Aruba is now more colorful and vibrant than ever… making for the perfect destination for those seeking artistic beauty!
New murals are added every year so make your way to Sunrise City and don't forget your camera to snap some shots. On the way back to your resort or vacation rental stop by a restaurant for local food and vibes, we suggest checking out O'Niel Caribbean Kitchen, Neighba, Zeerovers, Marina Pirata, or Fish House Island Bar & Restaurant.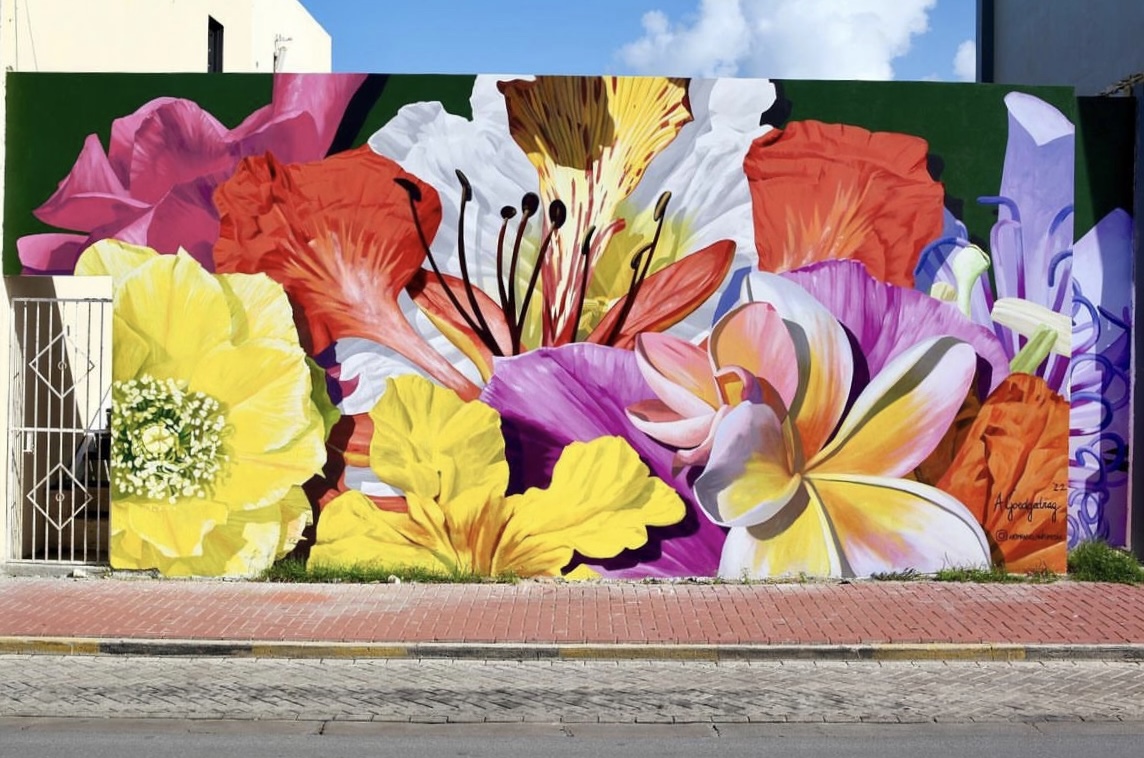 Pastechis and other local delights
Pastechi is a local breakfast (and snack) specialty! You'll find locals lined up at neighborhood snack places for a quick breakfast bite on the go. What is a pastechi? A pastechi is deep-fried dough in a half-crescent shape, and is filled with different delicious fillings, such as ham and cheese, chicken, ground beef, salted fish, tuna, veggie chop suey, and more.
Many of these snack spots also serve plenty of other fried delights that are most definitely worth trying, such as empanadas, johnny cakes, arepas, salchipapa, krokets, and more! If you're more into the sweet stuff, another must-try food experience on the island, thanks to the Dutch influence, is Dutch pancakes and poffertjes. As you can see Aruba is a melting pot not only when it comes to locals but also in the culinary world!
It is most definitely worth seeking out the more under-the-radar casual dining spots located throughout different areas of the island. There are a number of snack huts, restaurants without all the thrills and frills, and food trucks galore that are sure to impress all of your foodie senses and cravings.
For a true taste of the island's diverse flavors, we suggest trying one (if not all) of these Aruba eats:
Marina Pirata, O'Niel Caribbean Kitchen, Chupa Dede Snacks, Lings Restaurant, Fish House Island Bar & Restaurant, Nos Local Snack Truck, Dushi Deli, Candela Food Truck, Happy Day Snack, Urataka Pizza, Coco Plum, Don Pastechi Factory, Flor de Oriente, Kulture Cafe, Nisbon Snack, Kamini's Kitchen, Grote Berg Snack, My Good Idea's Takeaway, and De Suikertuin Bistro.
Beaches
Taking the time to enjoy our beaches goes without saying, however, many visitors are unaware of the diversity and number of beaches on the island. And the fact that they are all public. There are countless wild beaches and bocas (inlets), as well as the calmer beaches on the resort side (west side) of the island.
We suggest spending a day or two beach hopping. Pack a cooler with your favorite food and drinks, and hop in your rental car to spend the day just how you should – soaking up the warm sunshine and swimming in Aruba's pretty blues! Browse Aruba's beaches here.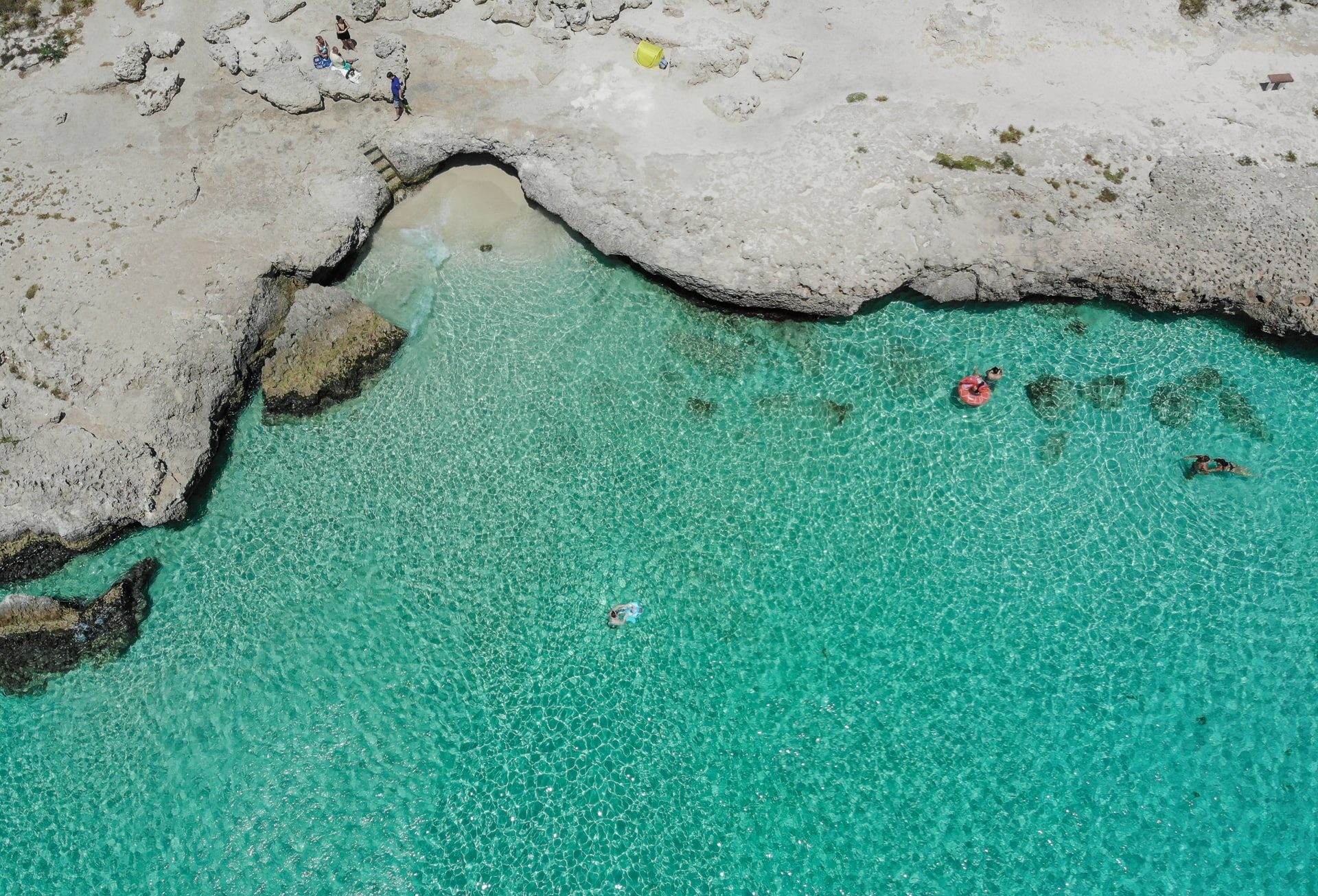 Aruba's National Park
Our island's national park covers about 20% of the island and is the perfect place to explore the diverse natural beauty that Aruba has to offer. Simply purchase a day pass at the park's visitors center and be on your way! You can do so by jeep or opt for a more active and environmentally-friendly way and go hiking. There are plenty of natural sites and attractions (caves, gold ruins, wild beaches, hiking trails, natural pools, and more) on the wild east coast of the island. It is sure to leave you fascinated by just how different it is from the other side of the island, which is home to the majority of our island's resorts and calmer beaches.
Locally grown and/or made products
It wouldn't be right to visit Aruba and not try (or bring home) some of our locally grown and/or made products.
Take your pick :
Aruba Aloe: visit the Aruba Aloe Factory & Museum or head to one of the many Aruba Aloe stores on the island.
Rum: there are now several different types of locally distilled rum on the island, Palmera Rum is one of the most popular. You will easily find it in every supermarket.
Beer: Balashi Brewery is located just South of the airport and for any beer lovers it is worth the trip. You can also find Balashi in just about every supermarket and restaurant.
Wine: yes, this is a rather unique and surprising one, isn't it? But it's true! We are home to the Alto Vista Winery.
Hot sauce: locally known as pica. One of the most popular hot sauces on the island is pica di papaya. This local specialty is made from the island's famous hot Madame Jeanette peppers, green papayas and spices. We put it on just about everything.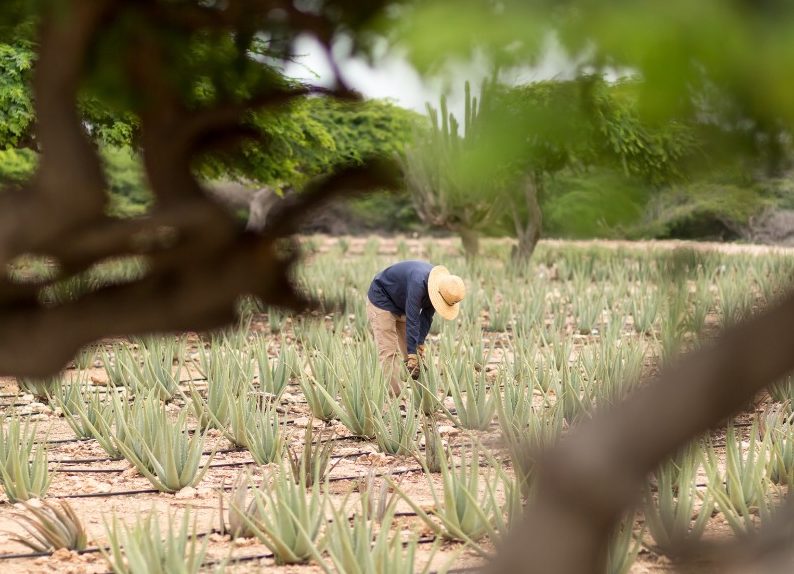 Kite and Wind Surfing
Take advantage of Aruba's perfect water and wind conditions.  Windsurfing or kite surfing with Aruba Active Vacations is an experience you do not want to miss out on!  It's wild and extremely fun, and after getting up from the water for the first time you are hooked and sure to come back for more. There is no other place to try it with than Aruba Active Vacations, they are the longest-running kiteboarding school in Aruba.  With their great experience and guidance, you will be in the best hands.
Aruba's Carnival
Aruba's 'Carnaval' season is simply our favorite time of year. It's not just a one-day, one-week or even one-month event. During January, February and sometimes even into March, the entire island lives and breathes Carnival. The Carnival schedule is jam-packed with weekly events, leaving little excuse to miss out. It continues with Jump-ins, King and Queen Elections, Calypso, festivals, contests, live music, celebrations for children, parties, and of course the most popular, parades.
This year our island is celebrating 70 years of Carnival! If you are lucky enough to be on the island don't miss out on one of Aruba's most treasured traditions. Get ready, it's 'Carnaval' time, time to celebrate in the streets! Stay tuned, we will be releasing the Carnival schedule here so you don't miss out on any of the big parades and fun.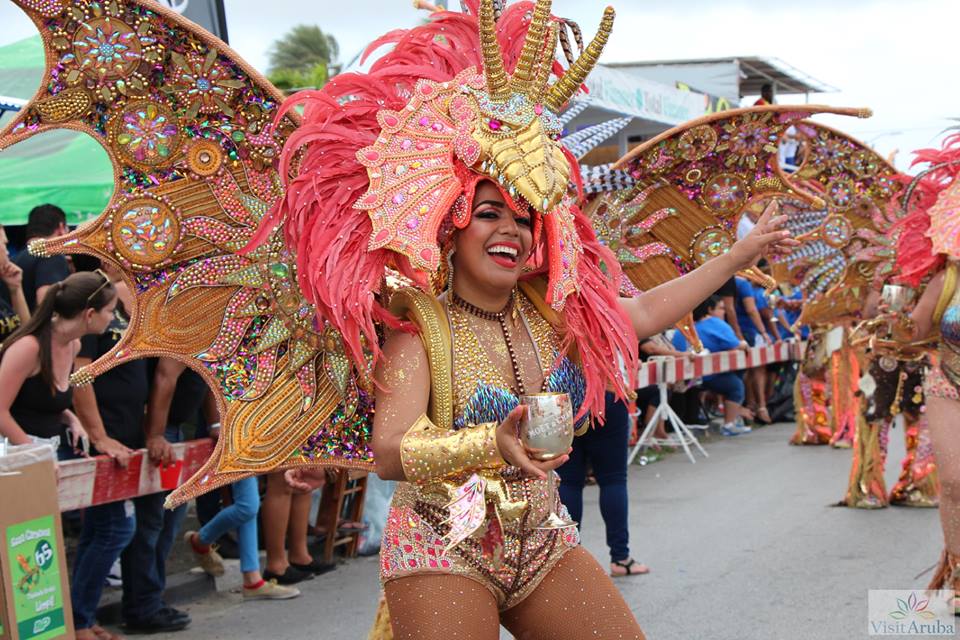 If we can leave you with just one last tip to enjoy Aruba to the fullest, it would be don't forget to mingle with the locals! Here in Aruba, we love sharing insider tips and recommendations.
View more things to do and see in Aruba.