Tired of your same old home office view? A little change of scenery can do the body and mind good! Sounds refreshing, doesn't it? With that being said, I think many people are more than ready to pack their bags and head somewhere warm, sunny, and relaxing. How many of you are currently dreaming of setting your email auto-reply to: "I am currently far, far away, on a happy little tropical island in the Caribbean, with not a worry in the world. Kindly note I will get back to you after I've soaked up enough sunshine and sipped enough Piña Coladas… which very well may be never!". Then, bam, reality hits… you realize taking time off from work is either not an option right now, or not ideal for your financial situation (sigh).
Well, what if I told you that you don't need to take any days off from work and you can still manage to experience a getaway in paradise? Okay, you may need to take one or two days off for travel purposes but that's it! How does one week, two weeks, or even three months on a sunny and happy little island sound?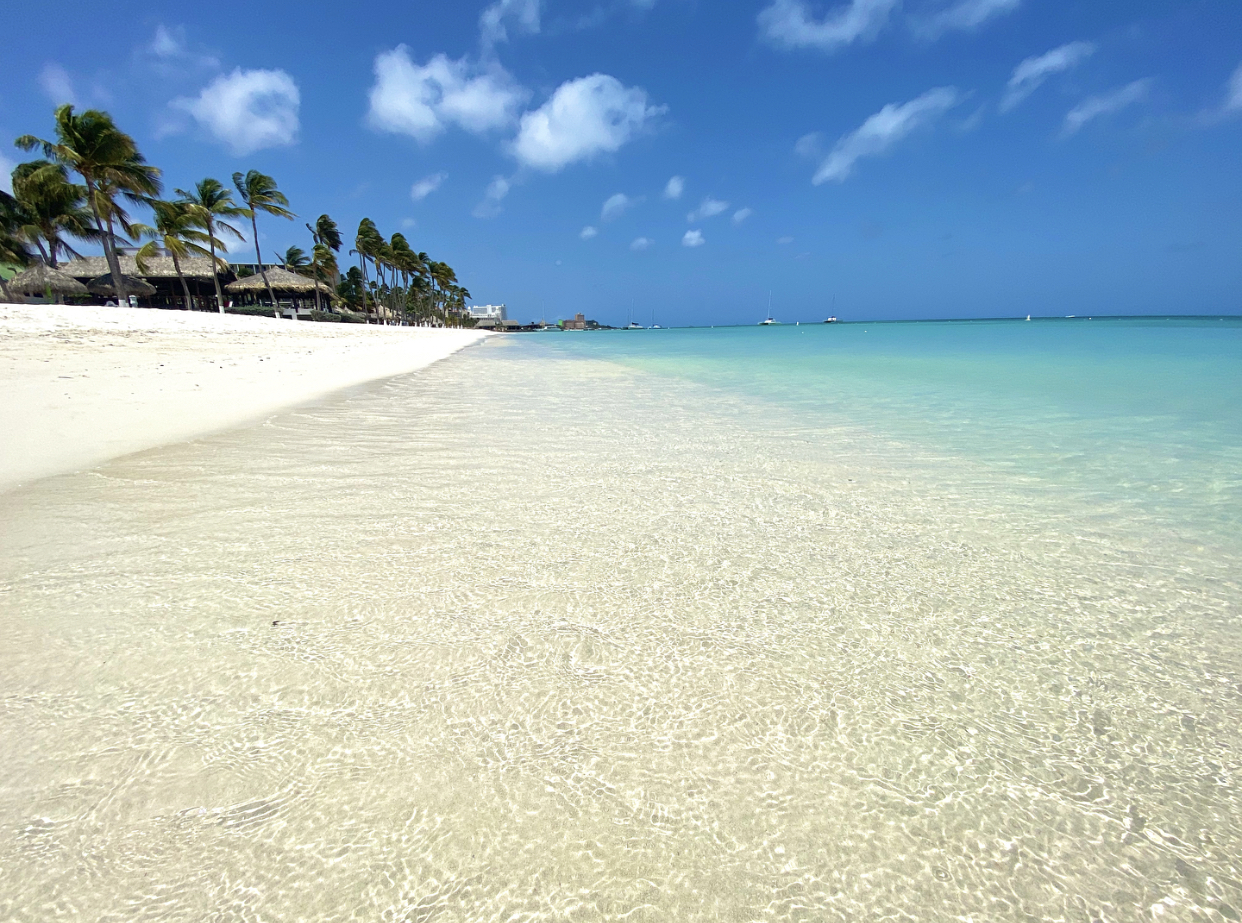 Thanks to Aruba's latest travel program, "One Happy Workation" you have the option to pack your bags and work remotely on the happiest island in the Caribbean! So, what are you waiting for? Book that flight, pack your laptop, flip flops, and swimsuit… it's time to jet set to the "One Happy Island"! Rejuvenate yourself with Aruba's warm sunshine and constant breeze… you deserve it! And let's face it, after all we've been through this year… you need it!
Currently, this program is available to US nationals with a valid passport and allows for participants to book their stay in Aruba for up to 90 days (rather than the usual 30-days for US nationals). It is important to note that you must be employed by a company or be self-employed within your home country. The OHW program offers a variety of accommodation packages to choose from. All you need to do is book one and fill out "One Happy Workation" on your ED Card and you're good to go! If you reside in a different country, we still urge you to consider working remotely in Aruba, as anyone can do it! All you need to do is confirm the maximum amount of days you are legally allowed to stay in Aruba. We recommend you check Aruba's entry requirements and contact Aruba's Immigration Department for more details.
Here are some of our tips and recommendations for remote working in Aruba:
Setup Your Office Space, Island Style
There are so many fun and beautiful places to work on the island we cannot possibly share them all! Since the island is not as populated with tourists as usual, you'll find plenty of quiet and relaxing spots to choose from, we suggest spending some time exploring your options! Here are some of our suggestions for your new office in paradise:
Under a palapa on the beach (don't forget your wireless charging station, no outlets to be found here)
On your private balcony of your accommodation overlooking paradise
Poolside (you will most likely get better a Wi-Fi signal here than on the beach and you don't have to worry about getting sandy)
At one of the many coffee shops on the island (try Santos Coffee With Soul, super cute, a delicious extensive menu and they have outdoor seating!)
Need some proper AC to get your work done? Turn an area of your accommodation into your home office! Just make sure it's near a window, your office view has never looked so good, trust me!
An outdoor restaurant with plenty of shade and wind (Tip: try your best to avoid the mid-day happy hours to stay productive and wait till 5 o'clock, or don't (wink)… after all, this is a "workation"!)
Make Paradise Your Temporary Home
Choose from one of the One Happy Workation participating accommodations or another accommodation of your liking! There are so many different places to choose from, how about a beachfront resort so you don't need to walk far to reach your office (palapa on the beach), a condo located on a beautiful resort with plenty of peace and quiet, or even your very own private villa in a residential area to live and feel like a local! Find yourself on a bit of a budget? Try one of these budget-friendly small apartment resorts.
Experience the Island Like a Local
Since you are most likely staying on the island longer than your typical vacation, make the most out of your time and experience the island like a true local! Explore the less popular and hard to reach places on the island, get lost and go with the flow. With health and safety in mind, Aruba is the perfect place to enjoy plenty of fun outdoor activities. How about trying Kite Surfing, going paddle boarding in the mangroves, discovering our island's street art, going on a hike, or trying yoga on the beach or on the sparkling turquoise water?! The options are endless! Oh, and the food, let me tell you, you will not be disappointed one bit! Our island has quite diverse and extensive options when it comes to dining. Browse restaurants in Aruba here and feel free to contact us for any recommendations!
All in all, choosing to pick up and move your remote working location to the "One Happy Island" will do wonders for your mood and energy! There is no doubt it will instantly boost your endorphins and overall happiness. Don't get me wrong, work can still stress you out from time to time here (yes, even in paradise) but it is super easy to get rid of and forget! All you need to do is get up and take a relaxing stroll on the white sandy beach, share a friendly conversation with one of the many happy and easy-going locals, or cheers with a loved one as you watch the breathtaking Aruba sunset work its magic in the sky! And, poof… just like that all of your worries will be gone.
Now the decision is up to you, do you want to experience the perfect balance of work and play, and wake up to paradise just outside your window every single morning?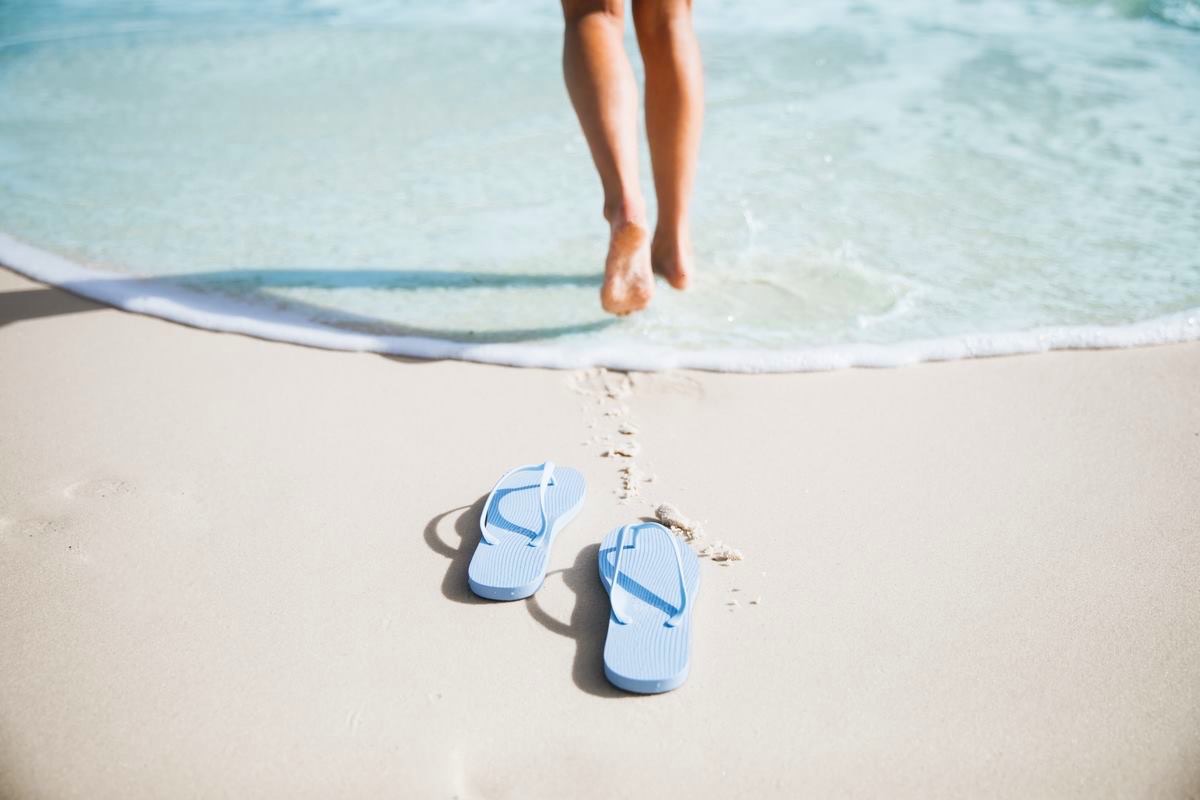 View the current Aruba entry requirements and discover more about Aruba to prepare for your trip!