Taking the road less traveled and visiting less popular places is becoming more and more desirable these days when it comes to travel. Especially, now that the majority of the world is urged to avoid crowds and many public places where social distancing is not possible!
If you are planning to visit Aruba within the near future it is a great idea to plan a loose trip itinerary, with plenty of social distancing involved! If you're looking for some different and more "off the map" suggestions, check out some of our ideas!
Get Lost in the Mangroves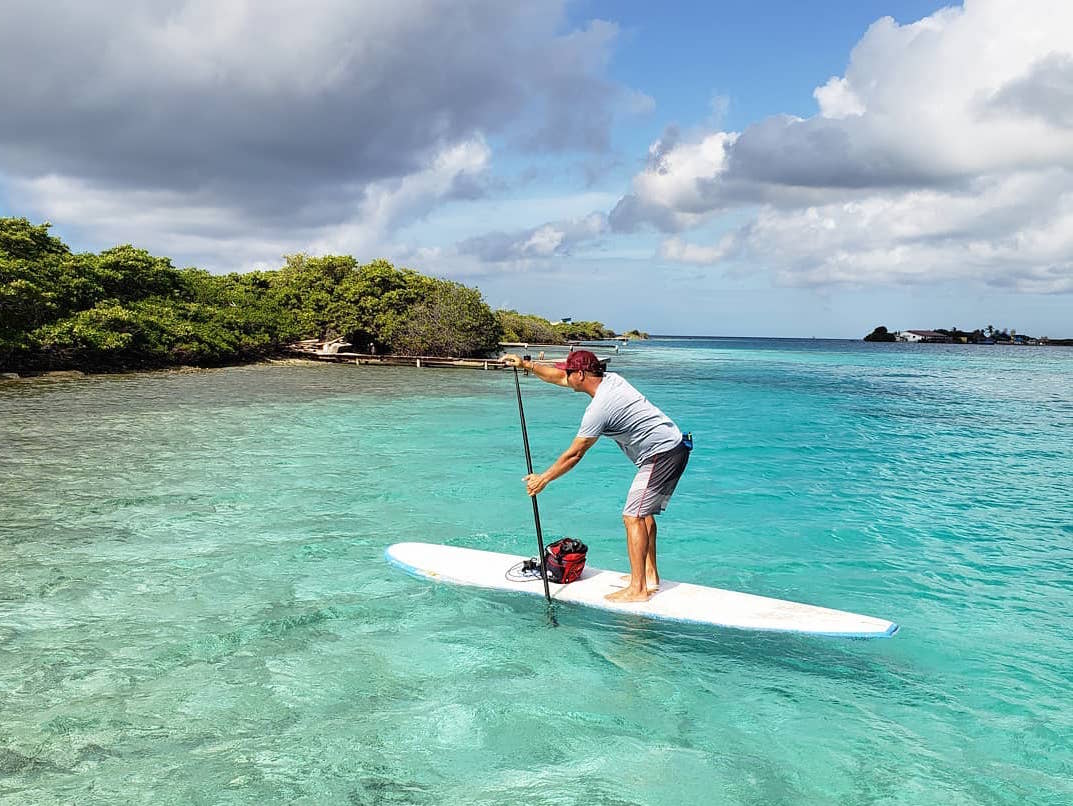 Head South past the airport and make your way to Pos Chiquito, just before you reach the area of Savaneta, you will find the mangroves located at Mangel Halto beach (by the Spanish Lagoon). Mind you, this is not your typical white sand beach, rather, it is a lush and diverse area of land and water allowing for plenty of fun activities, and most of all, escaping the crowds! You can go snorkeling at the reef nearby, or choose to go kayaking or paddleboarding in the waterways of the mangroves. You will find it is the perfect place to get lost in nature and see a completely different side to Aruba!
Find the Underground Mangel Cora Well Tunnel
This very well may be one of the coolest hidden sights on the island! Without asking a local to show you where it lies, it's practically impossible to find! And sorry, I'm not going to fully give away its location, because that would leave less of a fun adventure for you when the time comes to find it on your own! All I will say, is it's located just past Baby Beach in the middle of a bunch of cacti and rocks & rubble (What? Was that not helpful enough? Grin). If you want more details on this underground tunnel and its whereabouts I suggest you check out our past blog for more clues!
Go Hiking in Arikok National Park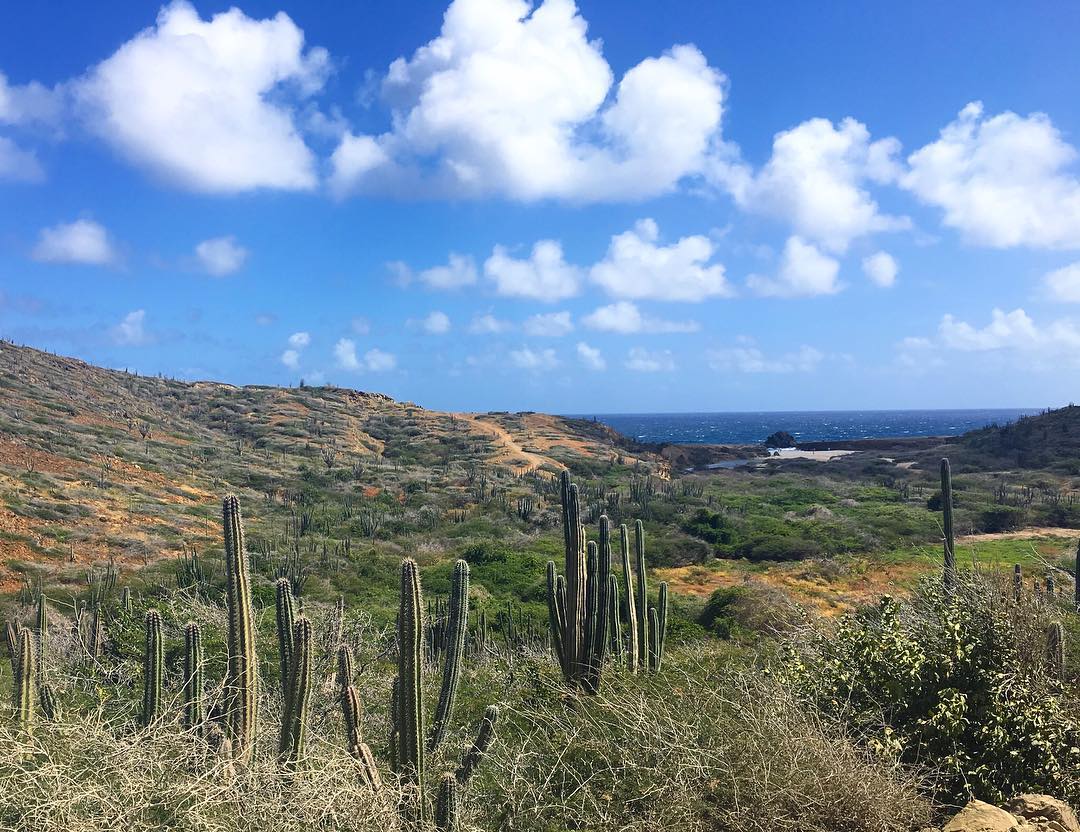 Aruba's Arikok National Park has endless hiking options! Step into the park and make your way to the rugged and beautiful North Coast! As you pass the beautiful green cacti, vegetation, sand dunes, abandoned mines, caves, rugged rock formations, herds of goats, and approach the coast…you will see the dramatic, darker blue waters clash against the rocks, an impressive sight to see! With many trails and sights to discover there is plenty of walking to be done here. For a preview, join us on a virtual hike as we trek through it all!
Discover Aruba's Wild Beaches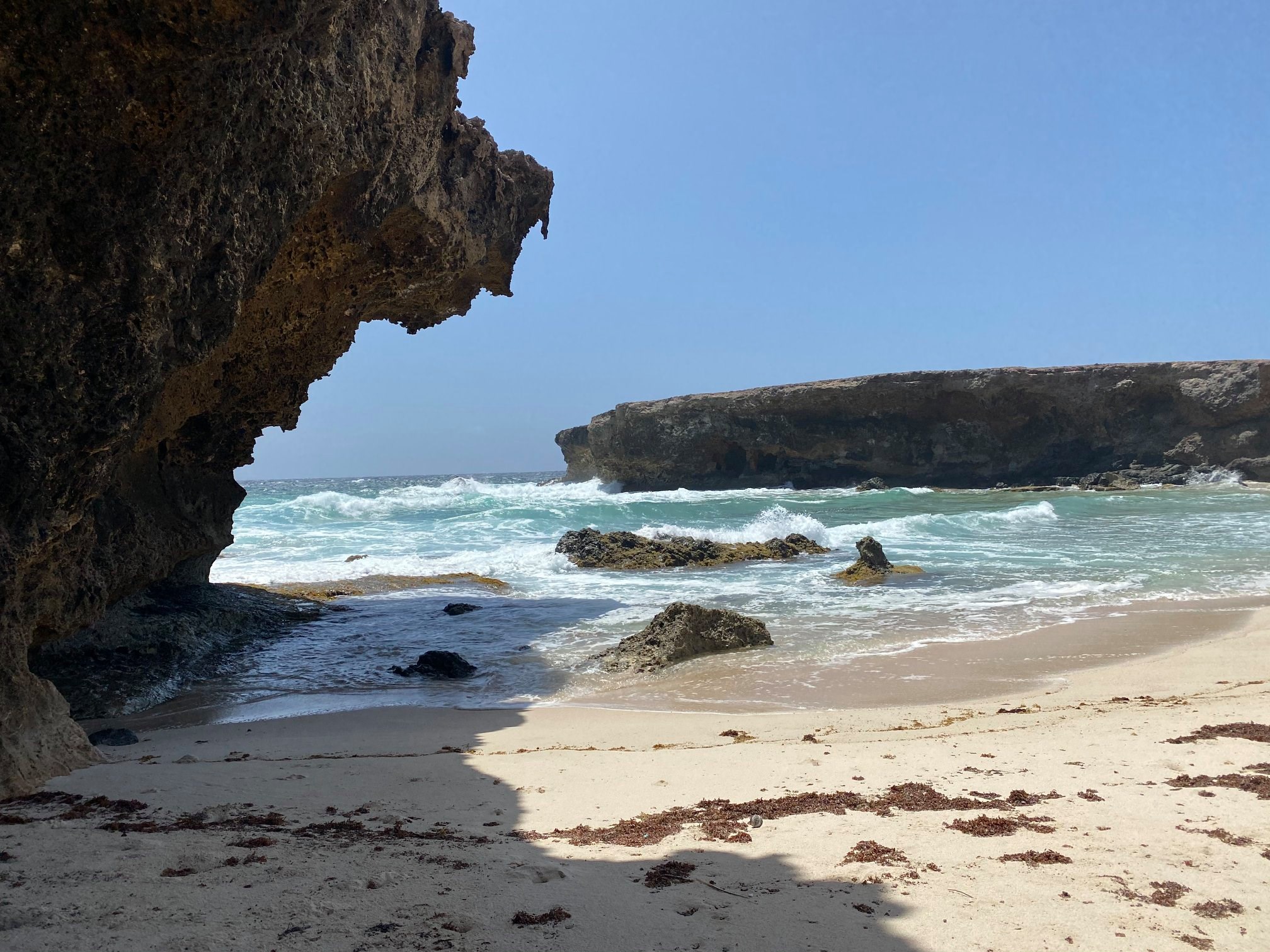 If you're down for a little bit of an adventure and a change of scenery from the hotel area, make your way to some of the following beaches on the North Coast of the island (Note: some are located in Arikok National Park): Grapefield Beach, Boca Grandi, Dos Playa, Boca Keto, Boca Prins, Blackstone Beach, and Andicuri Beach. There are many more, so get your map out and make a full day island adventure out of it! Note: For some of these locations you will need a Jeep or other 4WD vehicle.
Stop for a Bite at a Local Snack Truck or Restaurant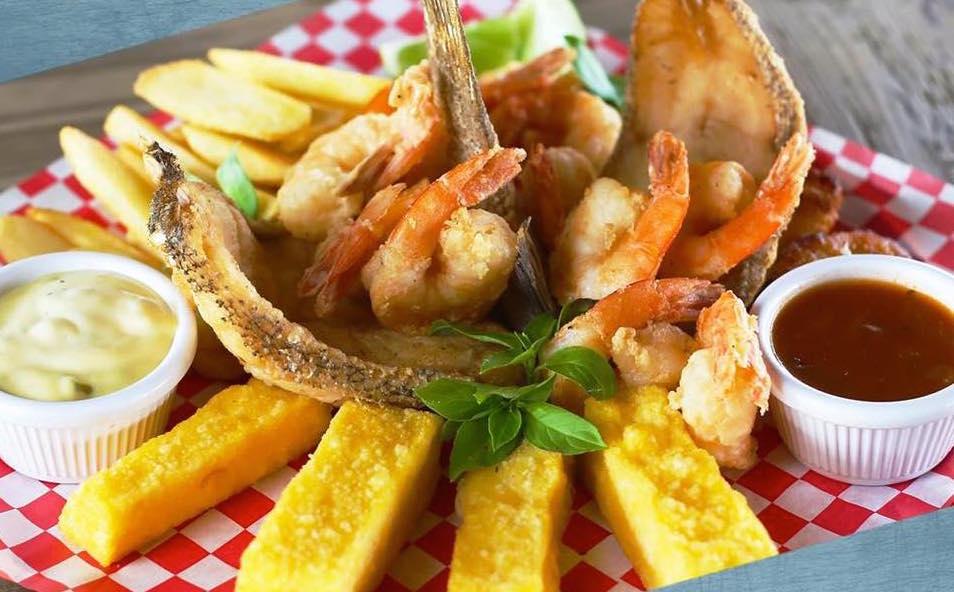 Ditch making a reservation for the usual wine-ing and dining at a sit-down restaurant! Rent a car or grab a taxi, get lost in Aruba's streets, and stop at any local snack truck or restaurant you come across. You will find there are so many to try! Looking for a real local vibe with local food? Try Young Fellow Bar & Restaurant located off the main road past the airport (heading towards Savaneta). Or go even further into San Nicolas and try Saco di Felipe!
Go Fishing in Paradise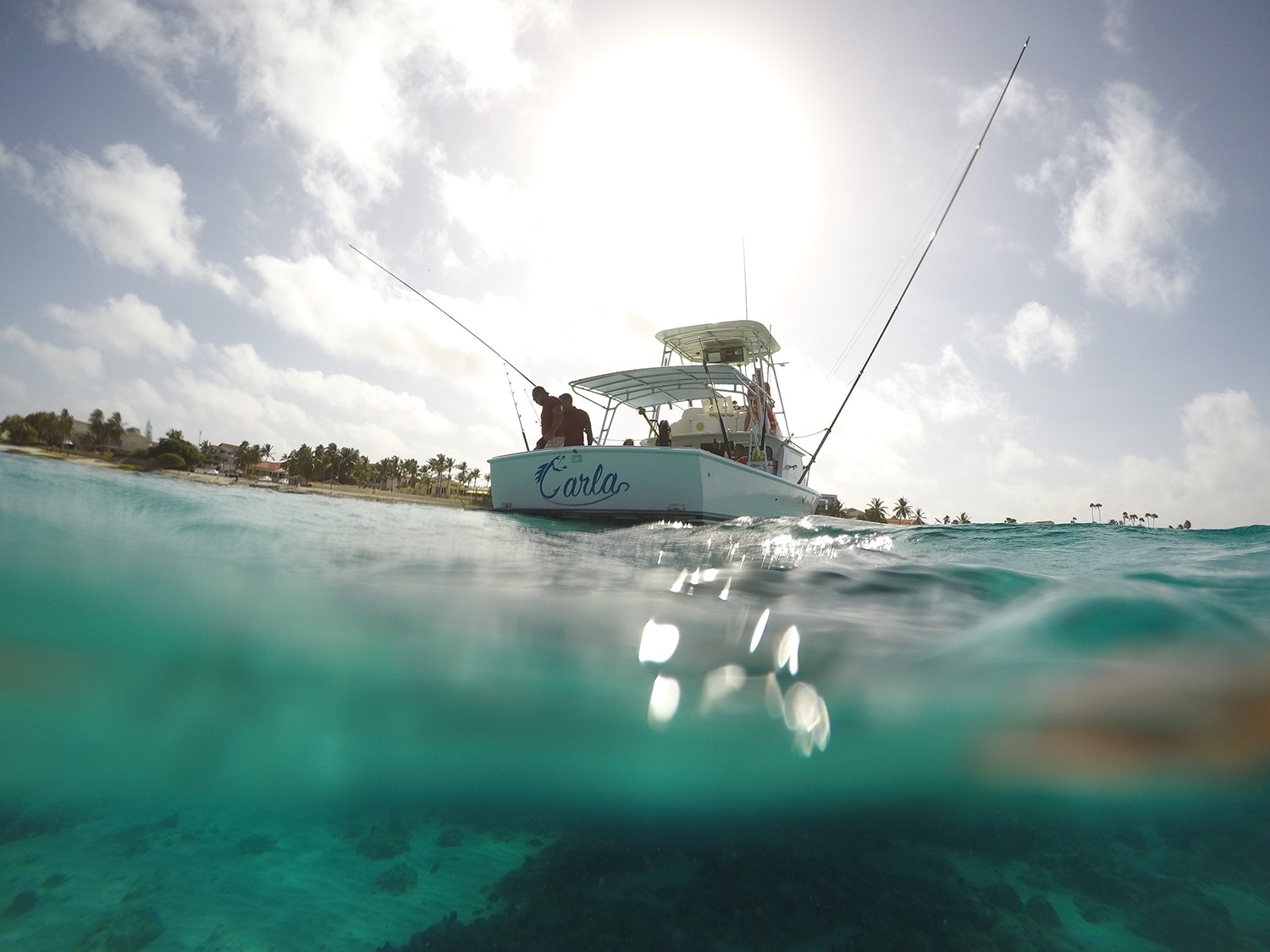 One of the best ways to escape the hustle and bustle of everyday life, go fishing!  Book a fishing charter and head out into Aruba's blues. Just you, the sea, salty air, and some great sunshine! If you're lucky, you can manage to catch dinner!
Snorkel a Less Visited Reef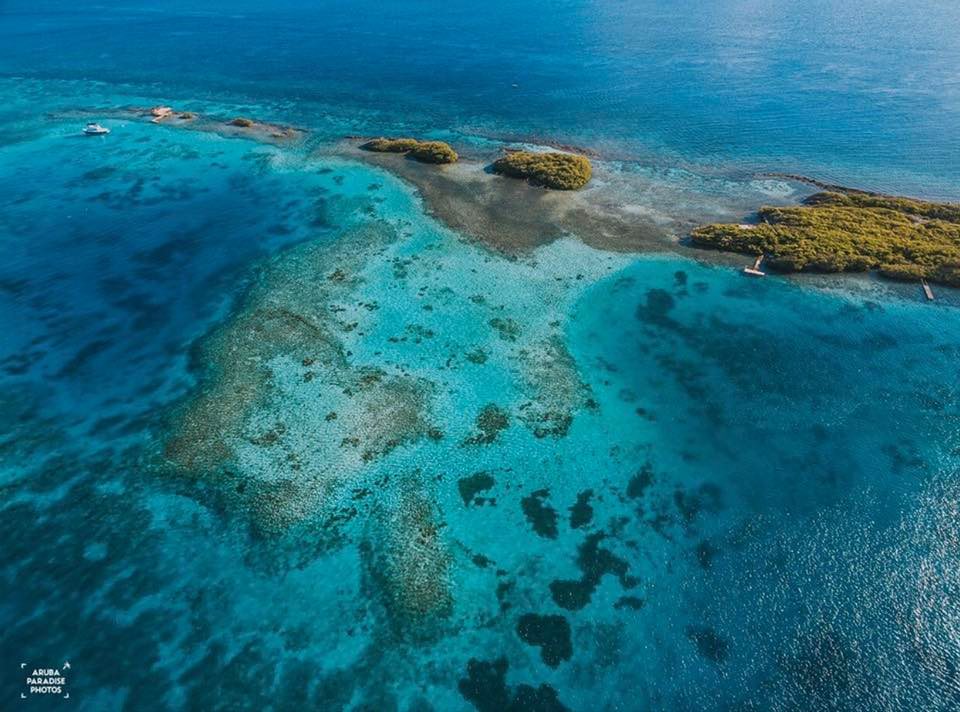 Escape life above water and head under the sea! Grab your snorkel gear (you can rent it from Aruba Active Vacations), pack a cooler and visit one of the many beaches perfect for snorkeling! Prefer a guided tour? Hop aboard Tranquilo Charters, this beautiful sailboat allows for smaller sized groups, and their snorkel stop is located at one of the island's less-visited reefs, Mike's Reef! You can enjoy an afternoon of snorkeling in crystal clear water with no groups of snorkelers in your way!
PS – As a last resort… if you find yourself out of things to do you can always visit a less crowded beach and plop yourself down for the day! You cannot go wrong with a little relaxation and Aruba's warm sunshine!
Discover more things to do in Aruba.
Main featured image by: Aruba Surf & Paddle School