Are you going to visit Aruba soon? Did you make plans already?
In this 3 part series we're going over things to do during your stay, in order from A to Z.
Renaissance Island
Are you looking for the famous pink flamingos? You can find them on Renaissance Island! This island is exclusive to Renaissance Resort & Casino guests. As a non-guest day passes are available for purchase depending on resort occupancy and availability. An 8-minute boat ride will take you to the island to enjoy a perfect day full of relaxing activities.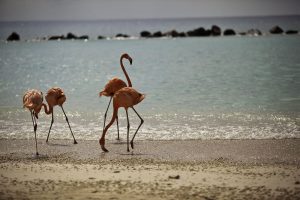 On this island you will find Aruba's only private beaches, a private spa cove, delicious lunch menus at Papagayo Bar & Grill and plenty of refreshing drinks to enjoy at Mangrove Beach Bar.
If you are looking for the perfect way to spend your day, then Renaissance Island is the place to go!
Snorkeling
As mentioned in part 1 of the Things To Do Series, you can choose between many tours that will take you on a snorkeling trip. Pelican Adventures offers cruises in their custom-built catamarans and brings you to the most beautiful snorkeling locations in Aruba.
If you want to try something different, go aboard one of the recommended sail and snorkel cruises that will take you on an adventure along the coast of Aruba. Some visit the Antilla, a World War II shipwreck on the sea bottom, which is now home to plenty of colorful fish that live in the nearby coral.
You can also go snorkeling by yourself, but always be cautious of the strong currents. Another useful tip is to NOT touch or stand on sea urchins. It hurts and most importantly, it is very vital to protect all marine life!  You can go snorkeling at Mangel Halto, one of the most beautiful locations to snorkel, or you can go to another popular spot, like Arashi Beach. Below you can see a map of the top 5 best snorkeling spots in Aruba.
If you want to take snorkeling to the next level, try diving! There are lots of diving spots in Aruba where you can enjoy a ton of different sea creatures.
Turtles

If you're lucky, you can spot sea turtles when diving. You can also encounter turtles when snorkeling, however you're your chances are higher when going diving.
You don't have to go snorkeling or diving to see turtles. You can also find them on the beach, primarily during nesting season. In Aruba there are different kinds of turtles, such as:
Loggerhead turtle
Green turtle
Leatherback turtle
Hawksbill turtle
Nesting takes place from March to about September every year, on the west coast of the island. Hatching takes place from May to November. You can enjoy the hatching, but please don't come too close to the turtles as it will disturb them. Turtle nests are surrounded by red and white barricades that protect them. You should never go beyond those barricades.
Turtugaruba is a local foundation that protects the sea turtles in and around Aruba. This organization makes sure turtles can safely nest on the beaches. They monitor the beaches every day, conduct research on the incubation temperatures of the leatherback turtles and organize workshops.
Go to Turtugaruba's Facebook page to see how they work (and how baby turtles run!).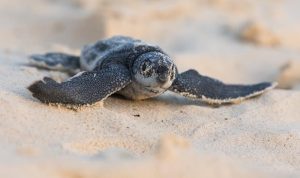 Underwater activities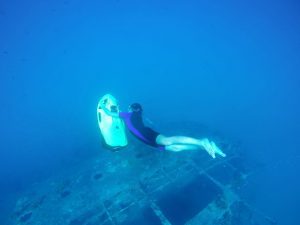 If you prefer to try something totally different, try out power snorkeling! Seabobs are the fastest underwater scooters that will take you to beautiful underwater places. You can opt to explore the Antilla shipwreck with Seabob Aruba.
Vacation resorts
When coming to Aruba, it's probably difficult to choose a resort that best suits your needs. Let us help you a little with that.
Hotels are mostly divided in two sections, namely the low rise hotels and the high rise hotels. The pick of the low rise hotels in Aruba most definitely is Bucuti & Tara Beach Resort
The high rise hotels include:
The high rise area is located in Palm Beach and is home to the bigger hotels, whereas the low rise area is in Eagle Beach and consists of smaller hotels.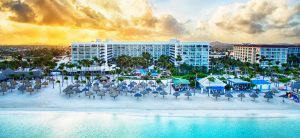 There are more great hotels that don't fit in one of these two categories and are located elsewhere on the island. For example, Renaissance Resort & Casino is located in Oranjestad and also on the Renaissance Island.
If you're looking for something cozier, there are many different apartments and small hotels you can choose from. You can choose from many beautiful and conveniently located apartments and timeshares, or if you prefer a rental villa, you can choose from this list of properties.
There is something for everyone in Aruba. Go here to see a list of all accommodations in Aruba.
Wildlife
In Aruba you can find many different wild animals. Most of them are hiding out in Arikok National Park, but you can also spot many outside of the park.
Iguanas
Iguanas and lizards are two of the most common animals on the island. Literally everywhere you go you will see lizards and iguanas running around and hiding in the bushes, looking for tasty leaves to eat. Half of the different kinds of lizards in the world can be found exclusively in Aruba!
Donkeys
Donkeys were brought to the island by the Spanish, mainly for breeding. Donkeys were used for personal transportation as well as for the transportation of goods.
By the early 70's, only 20 donkeys were left on the island. Due to a disease, many donkeys and other animals didn't survive. Later, a sanctuary was founded to save the donkeys and to increase their population.
Now, if you want to see donkeys you should visit the donkey sanctuary, located in Santa Cruz, next to the Arikok Park. You might even encounter wild donkeys when driving up to Baby Beach, usually in groups. Don't be afraid, they won't hurt you!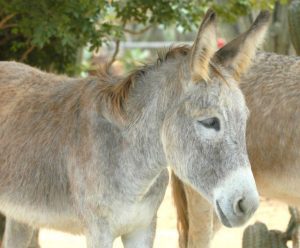 Animal gardens
If this wasn't enough for you, you can always visit one of the animal gardens in Aruba. For an abundance of beautiful butterflies, the Butterfly Farm located near Eagle Beach in a must visit! If you're looking for a diverse variety of birds, visit the Bubali Bird Sanctuary, also located near Eagle Beach. We'll tell you more about Philip's Animal Garden later in this blog article.
Yoga
Did you know that the majority of resorts offer yoga classes? If you're into yoga, you should definitely check out one of the classes of Holiday Inn, Renaissance Resort, or Marriott, depending on where you're staying.
You can also check out SUP yoga, which is the same as regular yoga, but then on a paddle board in the water. This is a must try!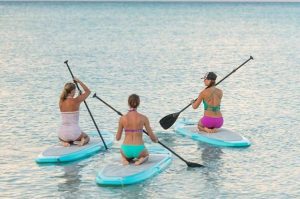 If you're looking for different ways to stay fit in Aruba, read this article.
Zoo (Philip's Animal Garden)
Philip's Animal Garden is a non-profit organization that focuses on rescuing exotic animals in Aruba. The animal garden is a new and safe home for the animals where they are treated as they should be treated! When paying for the entrance, you'll receive a pack of treats you can feed to many of the animals in the park.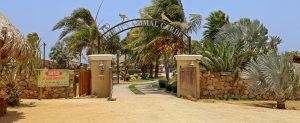 Go see Philip's Animal Garden if you want to feed donkeys, turtles, goats and alpacas. You'll also find snakes, monkeys, Bengal cats, Emus, different kinds of birds and much more!
More things to do
Although we already went over one of the best things to do in Aruba, This list showed you just a couple of activities. If you missed out on part 1 and 2, click on them below to find out even more things to do.
Keep checking our Facebook page if you want to stay up to date on Aruba news. Go to our Facebook page, click 'like' and turn on notifications. This way you'll never miss anything!
Click 'Like'
Click 'Following'
Click the edit button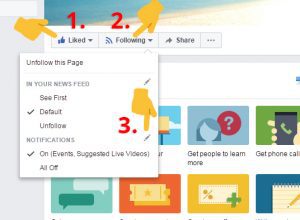 Then, click the checkbox 'All Posts'.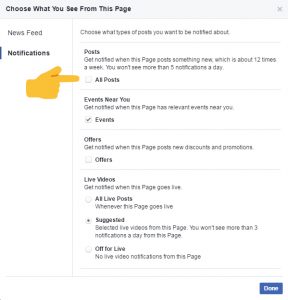 That's all you need to do to stay up to date. Every time we post about Aruba, you will know!