To all of the lovebirds out there… if you feel safe enough and are willing and able to travel, now just might be the right time to visit Aruba! I'm sure you could use a little relaxing escape from your current surroundings. My bet is you may be getting just a tad bit stir crazy at home!
While traveling at this time is not ideal or possible for everyone, if you find it is an option for you and your significant other, discover why Aruba may be the perfect destination…
Traveling right now, just the two of you, versus a group of friends or family can make for a more controlled, safer, and easier travel experience! It is easier for both of you to meet the current travel requirements and better ensure that you are able to travel & vacation safely together. It is important to note, just as any other destination in the world right now, taking the necessary precautions when it comes to COVID is always necessary. Luckily, Aruba is doing a great job when it comes to our island's entry requirements to limit the number of positive cases of tourists, and safety & hygiene protocols (Health & Happiness Code) implemented across the island, at all vacation touchpoints! PS – as per November 1, 2020 entry requirements (particularly testing) have been adjusted for our US visitors. Also, exciting news, on December 1, 2020 our border will open to South American and Central American visitors!
In addition to the effective precautions and requirements, it is the perfect time to take advantage of our quiet and calm island! Aruba is emptier than usual, making for the perfect relaxing and romantic experience! No crowded streets, hotels are not full at this point, no crowds at the beach…. all in all making for a more intimate stay.
So, calling all couples, come take advantage of the roomy, white pristine beaches and extra clear turquoise water! Not only are our beaches and hotels more empty, but it is safer and easier to tour and enjoy the island now since it is less populated! You will find that the more popular sights and attractions are way less crowded, allowing for a relaxed and safe experience when discovering the island. Also, many tour operators have adjusted their group size maximum and the use of masks, if social distancing is not possible. A selection of tour operators even offer private tour options, how perfect is that? Also, you will find restaurants have safe regulations set in place allowing for a spacious and safe dining experience!
Here are some suggestions to add to your "couples vacation to-do list":
A couples vacation is all about enjoying each other's company, and what better way than to visit a calm and quiet paradise? If you are looking for more things to do in Aruba, simply browse our site for ideas!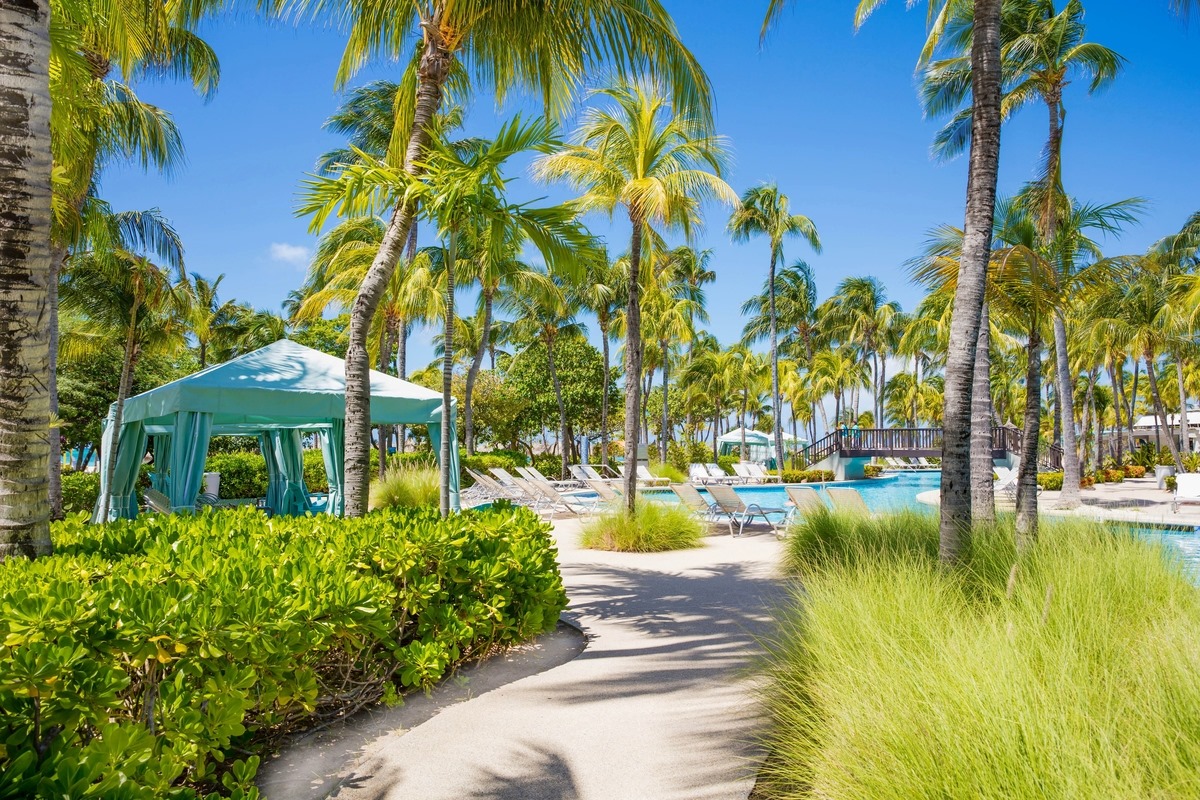 Photos by Hilton Aruba Caribbean Resort & Casino