For many people out there, the most difficult part of traveling (aside from waiting for your vacation to start) is packing. Most airlines have baggage restrictions so you don't want to over pack; but you also don't want to find yourself in a pickle because you've forgotten something you're going to need. When traveling to Aruba, you don't have to worry all that much – we've got grocery stores with brands you'll recognize – but things cost a bit more than you're used to paying back home. 
Aside from your bathing suit, tank top and flip-flops there are a few things you can bring from home to get the most out of your time on the island.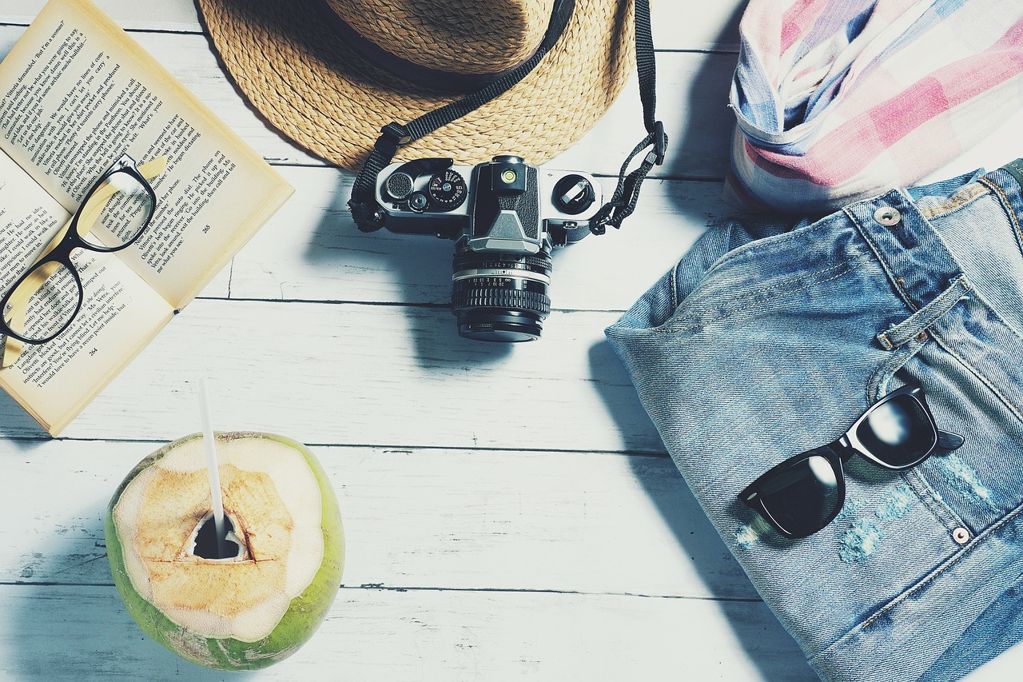 Sunblock
We can't stress this one enough, people. If you've been to the island before, you know what we're talking about; but if you're an Aruba newbie, there's a chance that you might be underestimating the sheer strength of our UV rays. We've seen our fair share of visitors go from 'Midwest Milkey' to 'Cherry Red' in less time than it takes to say, "Hey, did you remember to reapply your sunblock?"
Ok, ok…that might be a slight exaggeration, but the sun is intense here – you can even get a burn on one of our rare cloudy days. It's expensive to buy sunblock on the island, so we recommend that you bring it from home. Make sure to check your airline's aerosol policy if you're a fan of the spray sunscreen and if you plan on spending time in the ocean – check out these eco-friendly brands. After sun care lotion isn't a bad idea, either.
Bug Spray
If you're doing all inclusive and don't plan on straying very far from your resort, this one doesn't apply to you (the hotels on the island do an incredible job with pest control) but if you're going to explore the island you should definitely pack some insect repellant. 
Aruba's known for being an arid island, but it isn't completely dry. The wetlands known as the Bubali Bird Sanctuary is an amazing spot for nature enthusiasts, bird lovers and photographers alike. You know what they say: with great wetlands comes a great breeding ground for mosquitoes. 
I lived the first 30 years of my life in New Jersey where mosquitoes presented themselves as a problem for about three months out of the year. In July and August, 'skeeters were the bane of existence but by the time September ended they were all gloriously dead. Over here, there's a chance of mosquitoes all year long.
An insulated water bottle
Did you know that Aruba's drinking water is rated one of the best in the world?  There's no need to spend extra money on single use plastic water bottles when you're on the island. Bring your cup, get some ice, fill your bottle from the tap and viola! You have a refreshing beverage and you're helping the environment. Bring some powdered drink mixes from home and you'll be good to go.
A well fitting hat 
Not to beat a dead horse over here but did we mention that it's very sunny almost all the time?
The peak hours for the sun are between 10am and 4pm but right around noon it feels like it's about 6 feet above your head. During this time you're at a higher risk for squinting, scalp-burns and (the dreaded) sunglass-racoon-eyes. You'll want a hat at some point. However, it can't be just any hat – you'll be needing a wind savvy hat.
Oh, you're tempted to bring your favorite baseball cap but it's a little big? Have fun chasing it down the shoreline. Did you buy a cute flipsie-doodle hat that doesn't have a chin strap? Yeah. That thing's going into the sea and straight to Panama.
The reason that the sun is so bearable on Aruba is because of the constant trade winds that race by, cooling our skin and stealing our stuff. The wind wants your hat. It also wants your lightweight flip-flops, half drank cocktail (another great reason to bring an insulated cup) and pool floaties. 
Come to think of it, the wind over here is kind of like that one friend we all have. You know, the one that eats all your food and never returns the stuff they borrow; but you deal with it because they're so much fun to be around. You've been warned: choose your hat accordingly.
Over the counter medications
On a personal note, I'm that lady. The one with wet wipes and a tiny first aid kit in my pocketbook. I also carry a knife, a lighter and a spare…well, you get the point. I might be considered over prepared in certain circles, but it's better safe than sorry, right? 
It's always a good idea to travel with some general medication such as: pain relievers, antacids, antihistamines and dramamine (if you think you'll need it for water activities). Of course, we have all of those products on the island but they'll cost much more than you're used to paying. Not to mention, Murphy's Law dictates that you'll probably need the aforementioned medication in the dead of night when everything's closed.
If your traveling with small children (or the accident prone) pack some waterproof band-aides and antibiotic ointment. Oh, and if you wear glasses bring an extra pair – just incase. That goes double for sunglasses. Also, if you wear contacts bring extra lenses and more solution than you think you'll need. And don't forget to take some vitamins!  Ok, ok. I'll stop now. 
A light jacket for the evenings
This one sounds insane but sometimes Aruba's evening air carries a bit of a chill that will come to you as a sharp contrast to the heat of the day. Maybe you'll be in a restaurant that's blasting the air conditioner or go to the cinemas where I believe they set the thermostat somewhere just between 'meat locker' and 'morgue'. You might never need it, but if you do you'll be happy to have it so, bring a jacket – just in case.
Bags
Sure, the beach is waiting for you just outside the back doors of your hotel, but that doesn't mean that you want to have to have to schlep up to your room every time you need something. You're definitely going to want a bag you can bring to the beach so you can keep all your treasures close at hand and out of the sand. The best type of bag for the beach over here is one that can be completely closed against the wind. Remember how we told you the wind likes to swipe your stuff? Well, sometimes it feels bad about that and tries to make up for it by blowing sand at you. Bring a bag that can be shut tight to protect your devices. 
If you plan on enjoying liquid libations on the beach, consider bringing a soft cooler as your carry on bag. Aruba has also, proudly, joined the list of eco-responsible nations that ban single use plastic bags so you'll need reusable bags if you plan on doing any grocery shopping on the island.  
Water Shoes
Again, this one doesn't really apply to those staying by the High/Low rise hotels – which are world renowned for their pristine, white sand beaches. However, if you're staying off the beaten path or plan on exploring the island and/or participating in water activities, do your feet a favor and bring a pair of water shoes.
Some of the beaches further up and down the coast from the high rise hotels are rocky. It's not a great feeling to step on a slimy, algae covered rock (unless you're into that kind of thing). It's even worse to step on a sharp sea creature – for all parties involved (but mostly you). 
Hair Ties
You know how some shampoo commercials feature a model, smiling and laughing, while the wind – ever so gently and in the most aesthetically appealing way possible – whips through that long, freshly washed hair? That will not be your reality in Aruba.
If you have long, loose hair, your reality in Aruba will be trying to keep your hair out of your eyes and mouth. Wearing it down isn't going to be an option for you unless you plan on using copious amounts of hairspray – like, all of it. Just bring extra hair ties, a good conditioner/detangler and rock the 'bed head' look while you're here.
Towel Clips
Yet another one that could be filed under the subcategory 'the Aruban breeze is a lovable jerk', towel clips aren't really essential but they'll make your life a little easier in the long run. Not only will they keep your towel, nicely, on your chair; but you can have the clips do double duty and keep the things you need nearby secured – like your hat and snacks. We've seen our fair share of chip bags go flying into the sea, don't let yours be another casualty.
 Extra power
One of the minor inconveniences of modern life: while the amount of devices we possess that need charging, has grown exponentially over the past few decades – the amount of charging ports we have access to, has not. Throw a power strip in your bag, you can thank us later. 
Aruba is gorgeous. You're probably going to go home with at least three times as many pictures as you'd thought you'd take. It might not be a bad idea to pack an extra memory chip and a portable power bank so you always have the means to get that perfect shot. 
Casual Comfortable Clothes and Shoes
You don't need to dress up on the island – unless you plan to eat at a rare restaurant with a dress code. Sun dresses, shorts and casual shirts paired with sneakers or sandals is perfectly acceptable attire almost everywhere on the island. 
However, you don't really want to be wearing beige down here. Aruba was colored with the most amazing palette. You should see what we wear for carnival! The colors found in nature are echoed all around the island, even our houses and government buildings are painted brightly. 
Use your trip to Aruba as a time to let your color shine. Got an obnoxiously loud Hawaiian print you might feel a little awkward wearing in Manhattan? Pack that. Have you ever wondered if you could pull off wearing canary yellow? Now is the time to find out. Bright island white? Bring it on. 
Of all the things that you should pack for Aruba, we know there's one thing we don't have to remind to bring: you're sense of wonder for the incredible experience that awaits you.
See you soon!  
Discover more helpful things to know before your travel to the One Happy Island!