1. Gone Fishing in Paradise
One of the best ways to escape the hustle and bustle of everyday life and experience that "free vacation feeling", is to go fishing!  Book a fishing charter and head out into Aruba's blues. Just you, the sea, salty air, and some great sunshine! If you're lucky, you can manage to catch dinner!
2. Watersports & Activities for the Kids and Grown Kids
One of the best ways to enjoy an easy-going, fun-filled day with the family or your friends is to hit the beach and have some fun! There are plenty of accessible watersport huts to choose from for your activity of choice. Choose from tubing, banana boat rides, jet ski rentals, flyboarding, parasailing, and more! Browse a large selection of activities with Delphi Watersports!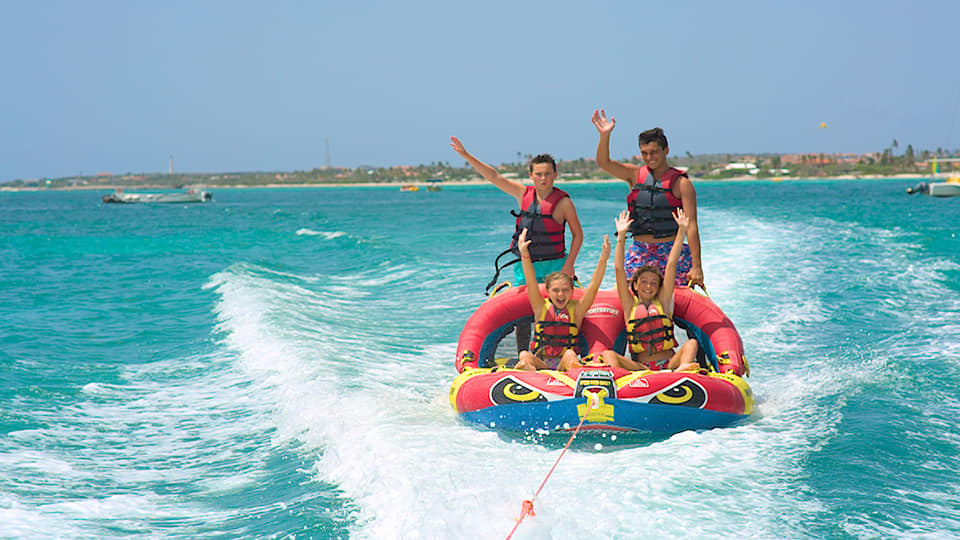 Take advantage of Aruba's perfect water and wind conditions.  Windsurfing or kite surfing with Aruba Active Vacations is an experience you do not want to miss out on!  It's wild, extremely fun and after getting up from the water for the first time you are hooked and sure to come back for more!  There is no other place than to try it with than Aruba Active Vacations, they are the longest-running kiteboarding school in Aruba.  With their great experience and guidance, you will be in the best hands.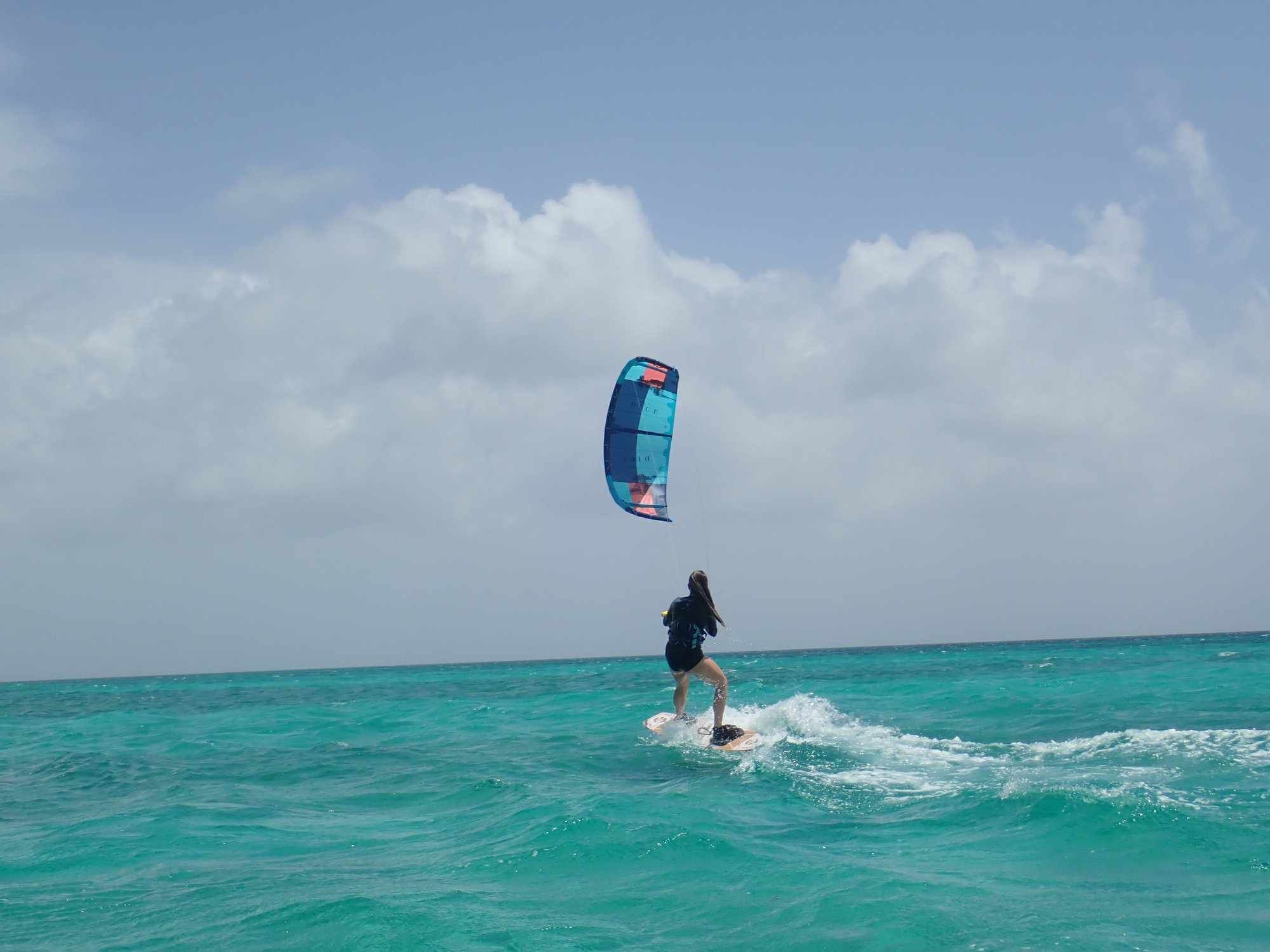 3. Find Your 'Peace of Paradise' with Paddleboarding
Try one of the newest watersport sensations, paddleboarding. Requiring some real balance and coordination, it is worth mastering! Look down on Aruba's underwater life from above the water, experience true relaxation, and achieve a serious workout while you're at it!
The best places to go paddleboarding are Palm Beach or in the waterways by the mangroves near Mangel Halto (Spanish Lagoon area). You will find it is the perfect place to get lost in nature and see a completely different side to Aruba!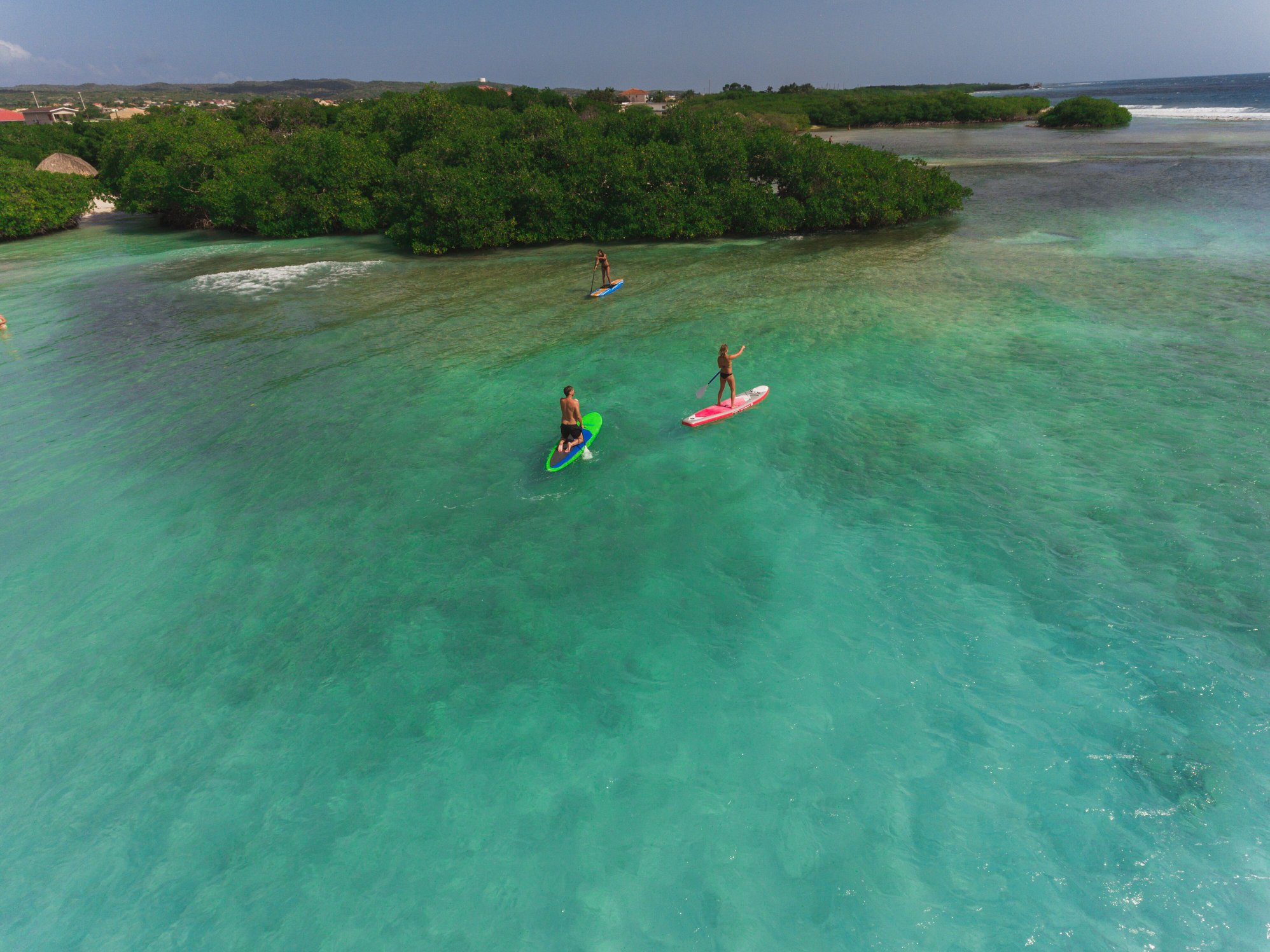 4. Sailing the Pretty Blues
One of the best ways to enjoy a day on the 'One Happy Island' is to spend it out at sea, surrounded by sparkling turquoise water, swimming with the fishies and soaking up the warm sunshine… living your best life. Want to spend the day lounging on the sun deck sipping a refreshing cocktail? Or perhaps you're in for a little underwater snorkeling adventure to discover the beautiful marine life? Or how about a romantic sunset dinner with your loved one?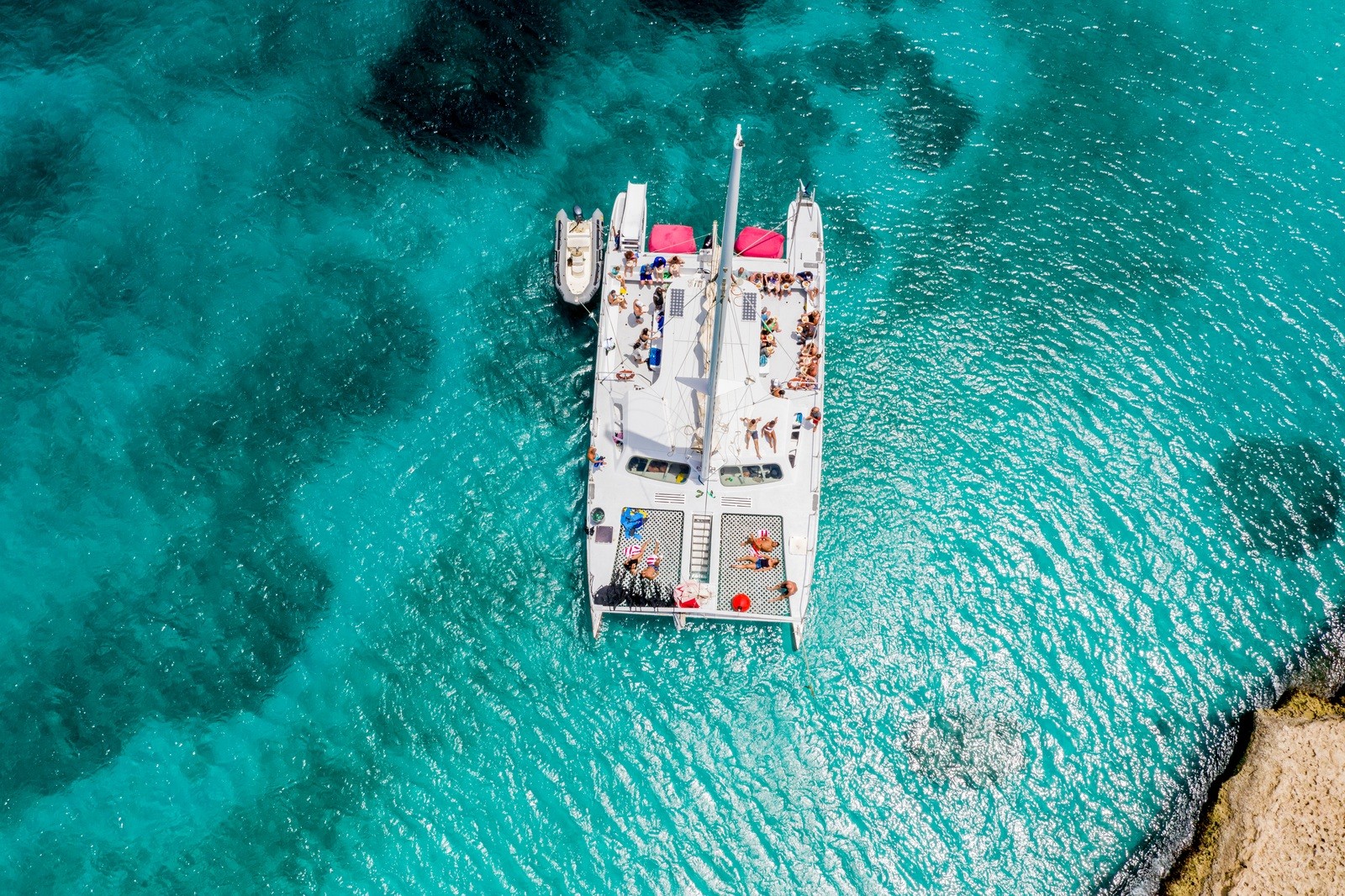 Whatever you have in mind you will find it with one of Aruba's sailing tours, just take a look for yourself!
Tip – In the mood to have a more private cruising experience? Rent an Aqua Donut for the day with Octopus Aruba or book a private charter!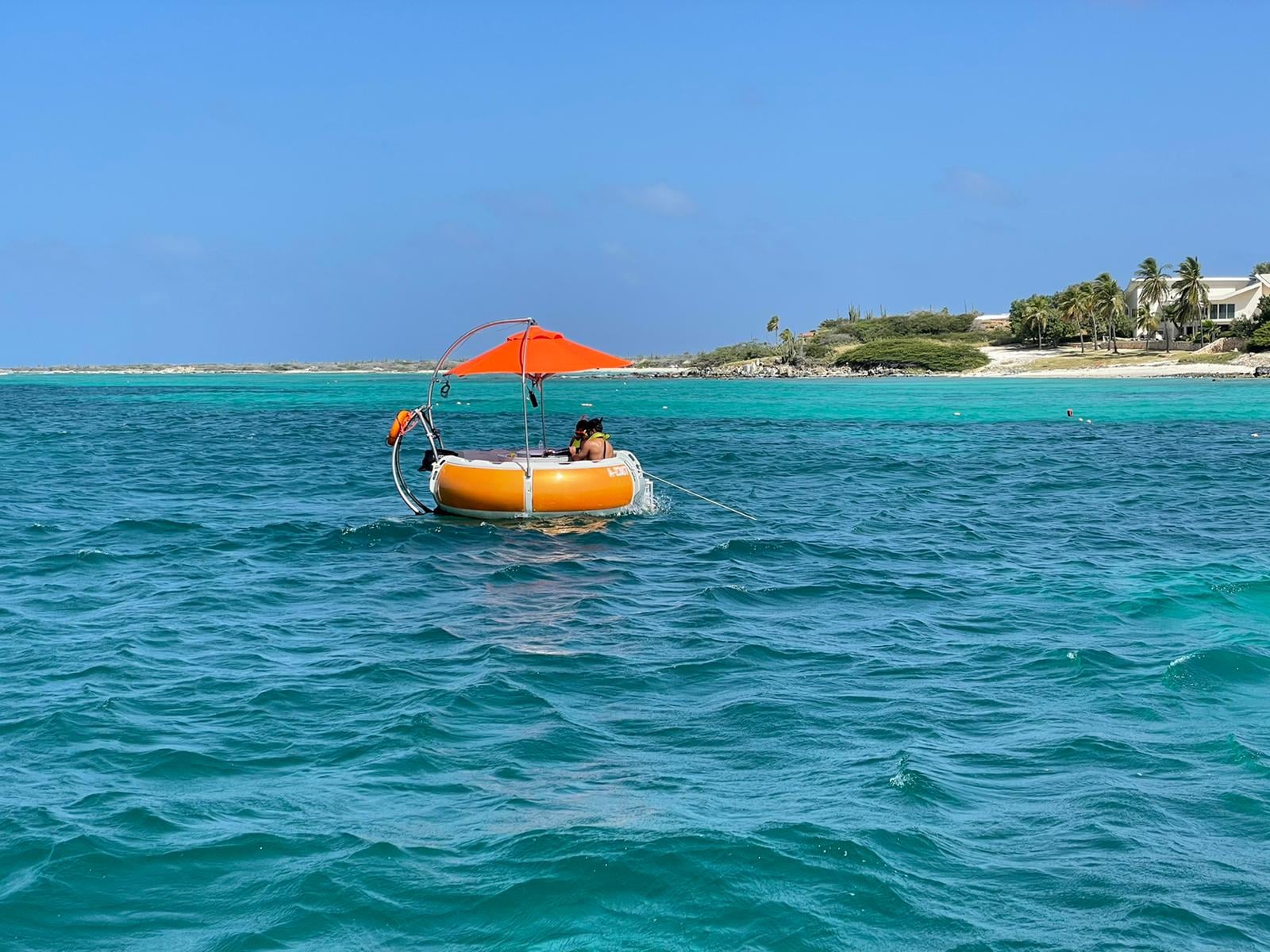 5. Wild Beach Hopping
Beach hopping in the Caribbean are what dreams are made of! Sunshine, sandy toes and warm turquoise water… mmm, yes… we're talking about pure paradise!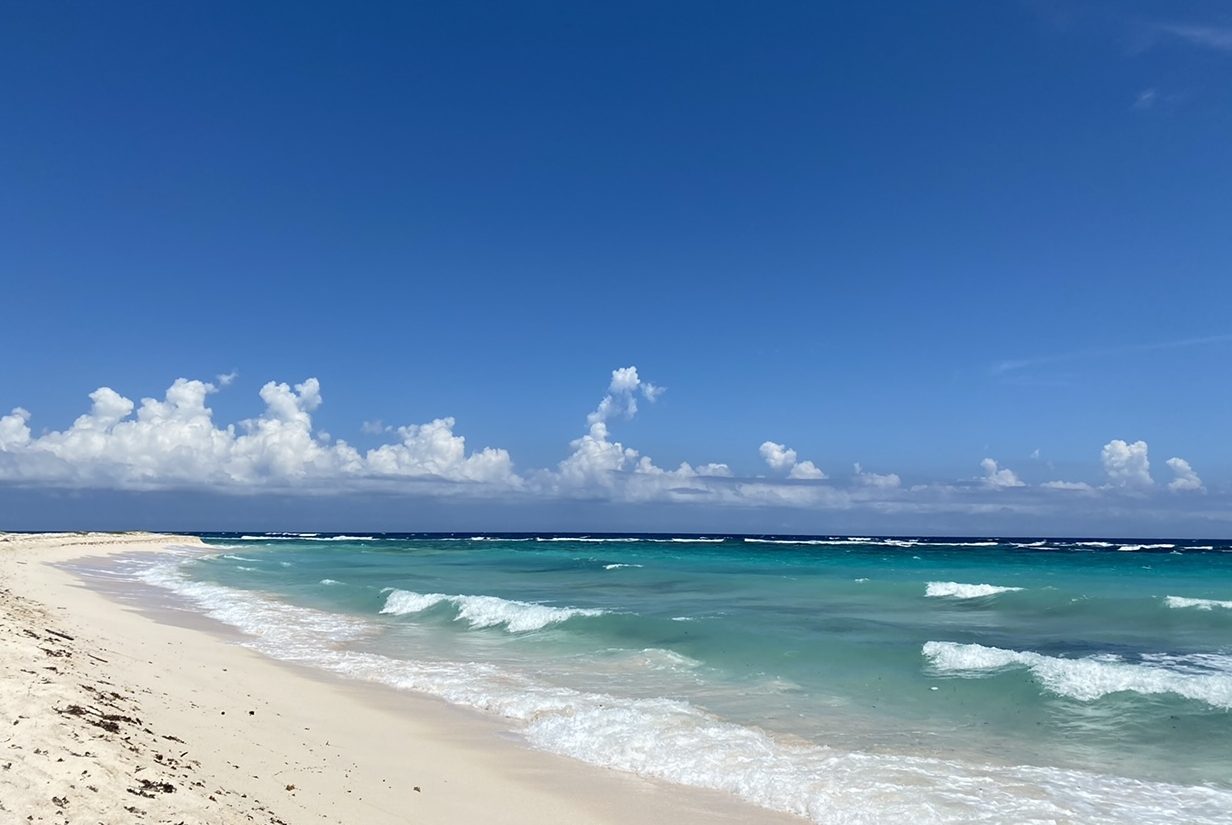 If you're down for a little bit of an adventure and a change of scenery from the hotel area, make your way to some of the following beaches on the East Coast of the island (Note: some are located in Arikok National Park): Grapefield Beach, Boca Grandi, Dos Playa, Boca Keto, Boca Prins, Blackstone Beach, and Andicuri Beach. There are many more, so get your map out and make a full-day island adventure out of it!
Note: For some of these locations you will need a Jeep. Get an up-close look at our Wild Beaches adventure below!
Not feeling so daring and want to stay closer to the resort area? Check out our virtual beach hopping trip:
6. Life is Better Under the Sea
Escape life above water and head under the sea! Grab your snorkel gear (you can rent it from Aruba Active Vacations or S.E. Fly N Dive), pack a cooler, and visit one of the many beaches perfect for snorkeling! 
Prefer a guided tour? Hop aboard one of these sailing or catamaran cruises and enjoy an afternoon of snorkeling in crystal clear water with plenty of sunshine! Need something a bit more daring than snorkeling? Aruba's astonishing and colorful marine life makes for the perfect diving location in the Caribbean! Whether it is your first time, or you consider yourself a well-seasoned diver, contact Red Sail Aruba to reserve your diving adventure for a day you'll never forget!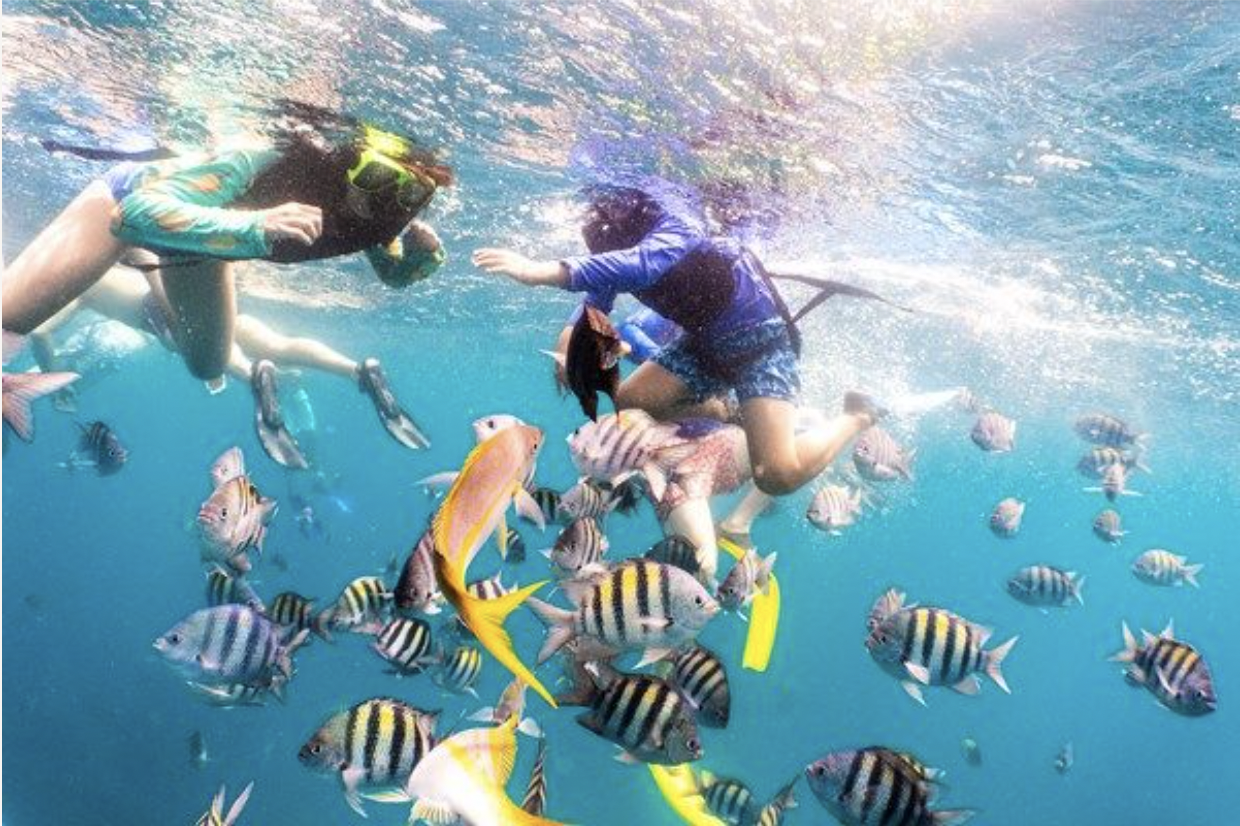 PS – Most sail and snorkel cruises will take you to snorkel spots that are rather hard to reach on your own from shore. Such as the Antilla Shipwreck and Mike's Reef in the Spaans Lagoon. In addition to the exhilarating snorkeling experience, you will also get plenty of fun along the way! Many sailboat and catamaran cruise operators provide music on board, lunch, snacks, drinks… and even a rope swing so that you can splash into the sea!
For a little sneak peek of the Caribbean's colorful marine life join us on our snorkeling trip:
Want to take snorkeling to another level? Try power snorkeling! It's not your typical snorkeling trip, rather a fun and thrilling activity that allows you to operate an advanced underwater scooter. Unlike regular snorkeling, this advanced snorkeling allows you to cover a LOT more area, giving you the freedom to move around to all of the beautiful underwater locations without spending a lot of energy and time.
Try power snorkeling with Octopus Aruba or Seabob Aruba!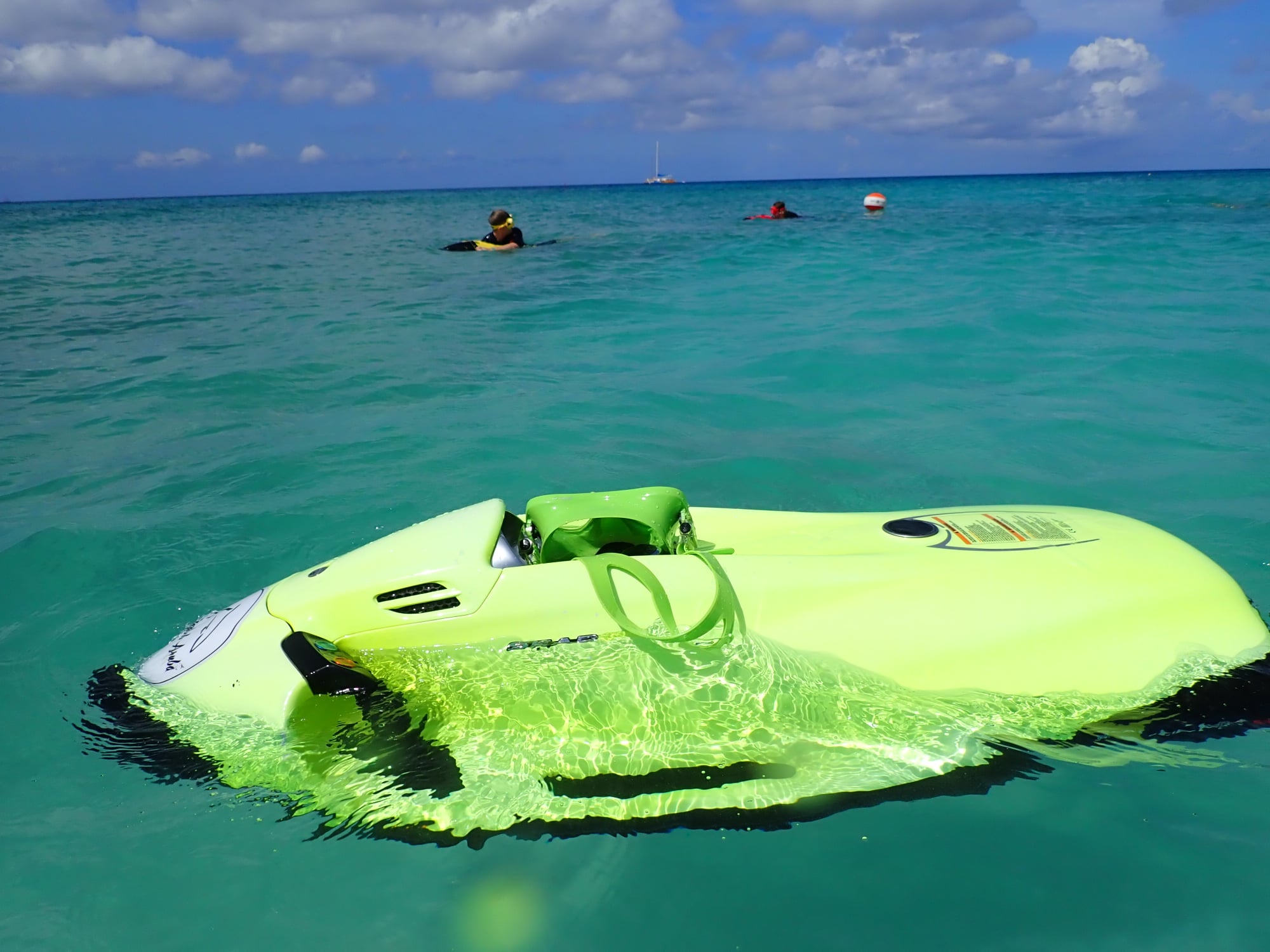 7. SUP Yoga, Pure Zen with a Splash of Heaven
A popular exercise activity on the water is SUP Yoga, yoga on the water. It takes place on an extra-wide surfboard (stand-up paddleboard). A real unique activity that you will want to tell your friends all about after you've done it! Also, it makes for some breathtaking vacation pictures! Who wouldn't want to achieve a feeling of pure zen while floating in the crystal turquoise Caribbean Sea?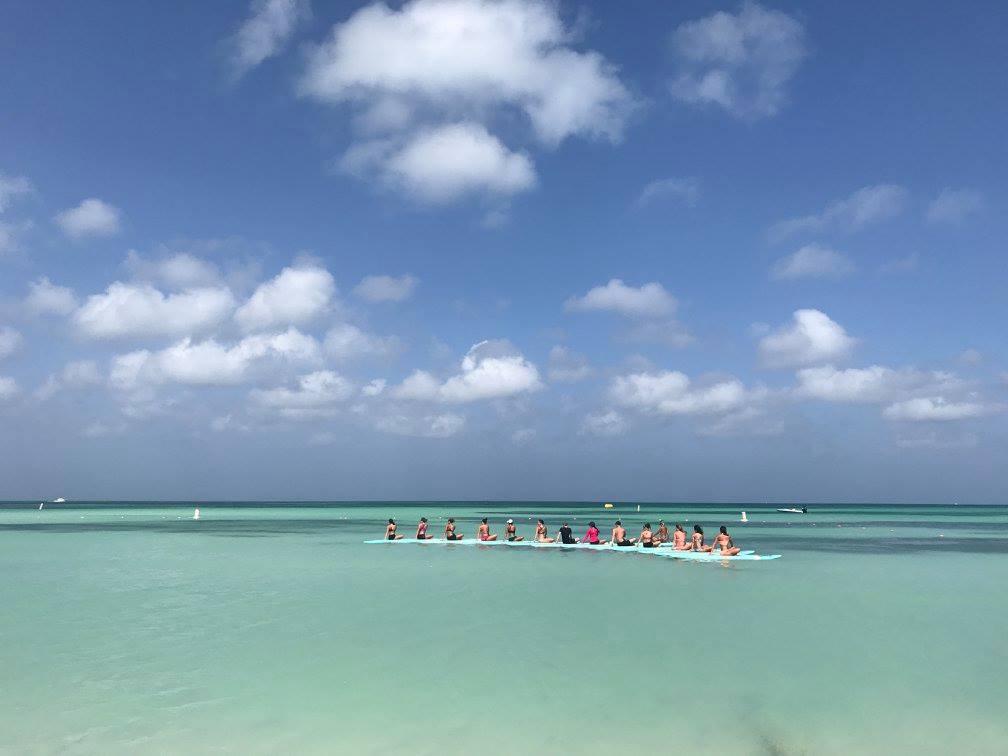 Aruba is filled with plenty of adventure and things to do, so if you are looking for more ideas, simply browse our site!