Beach hopping in the Caribbean are what dreams are made of! Sunshine, sandy toes and warm turquoise water… mmm, yes… we're talking about pure paradise!
From the sparkling white sand to the warm breeze swaying in the palm trees, crystal clear water, and colorful marine life, our beaches are waiting on you…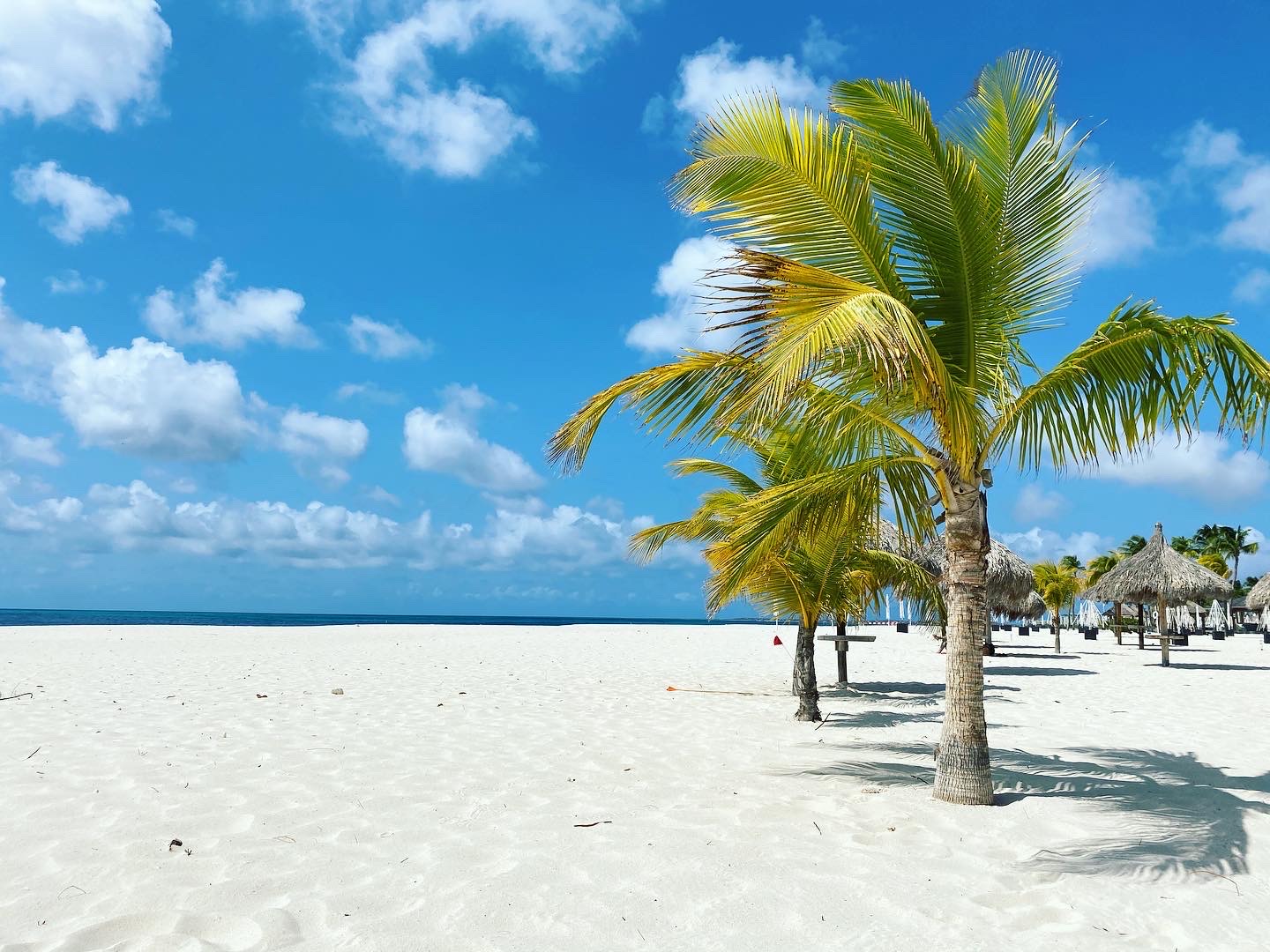 With the temporary break tourism due to the COVID pandemic, it is evident a beautiful restoration process has not only took place on land, but also below sea level! Corals and marine life are flourishing and strengthening more than ever.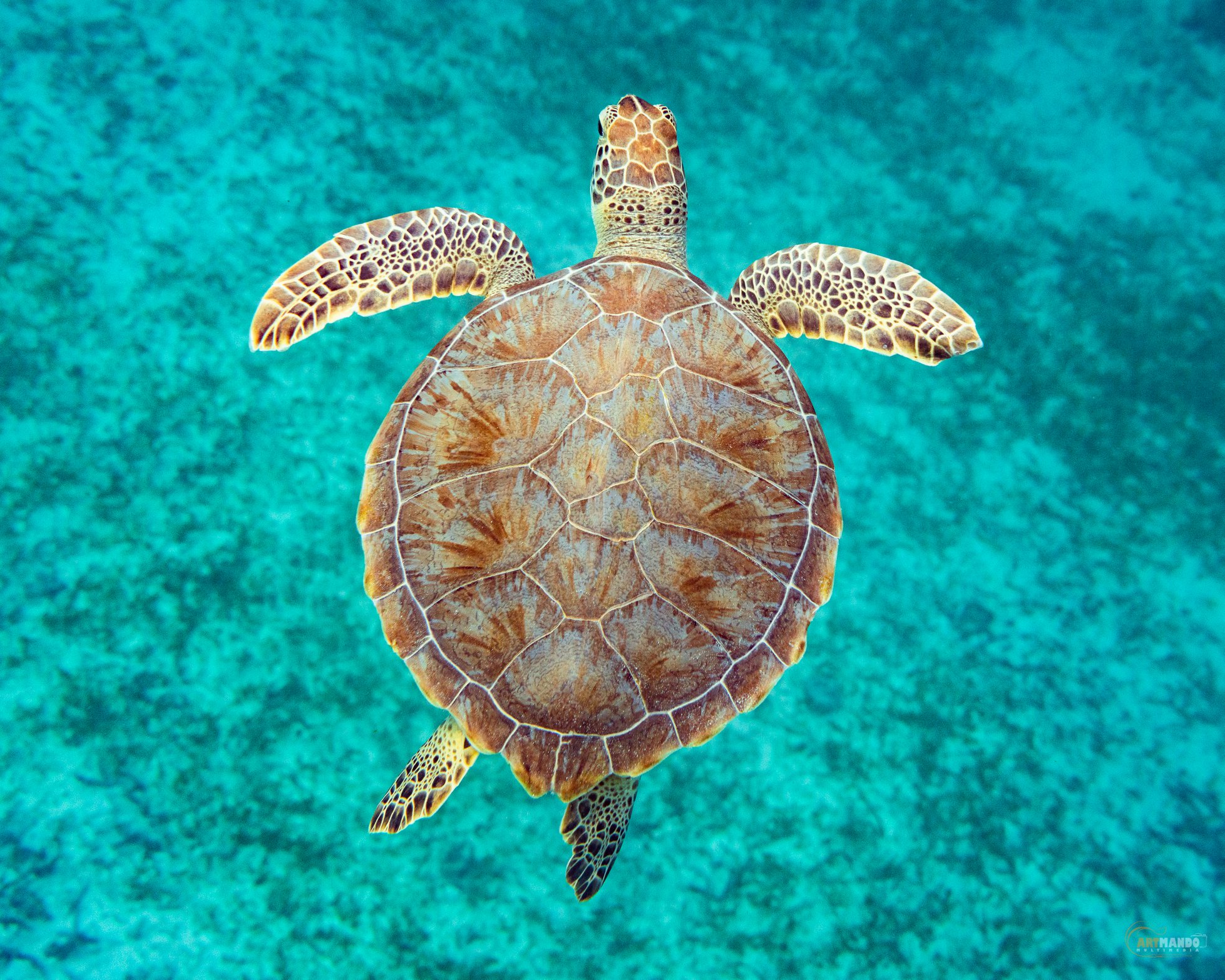 For those of you who aren't able to be in Aruba right now, we thought why not bring our beautiful beaches to YOU, let's go "virtual beach hopping"!
Are you ready? Grab your bathing suit and sunscreen… and let's head to paradise!
First stop: Mangel Halto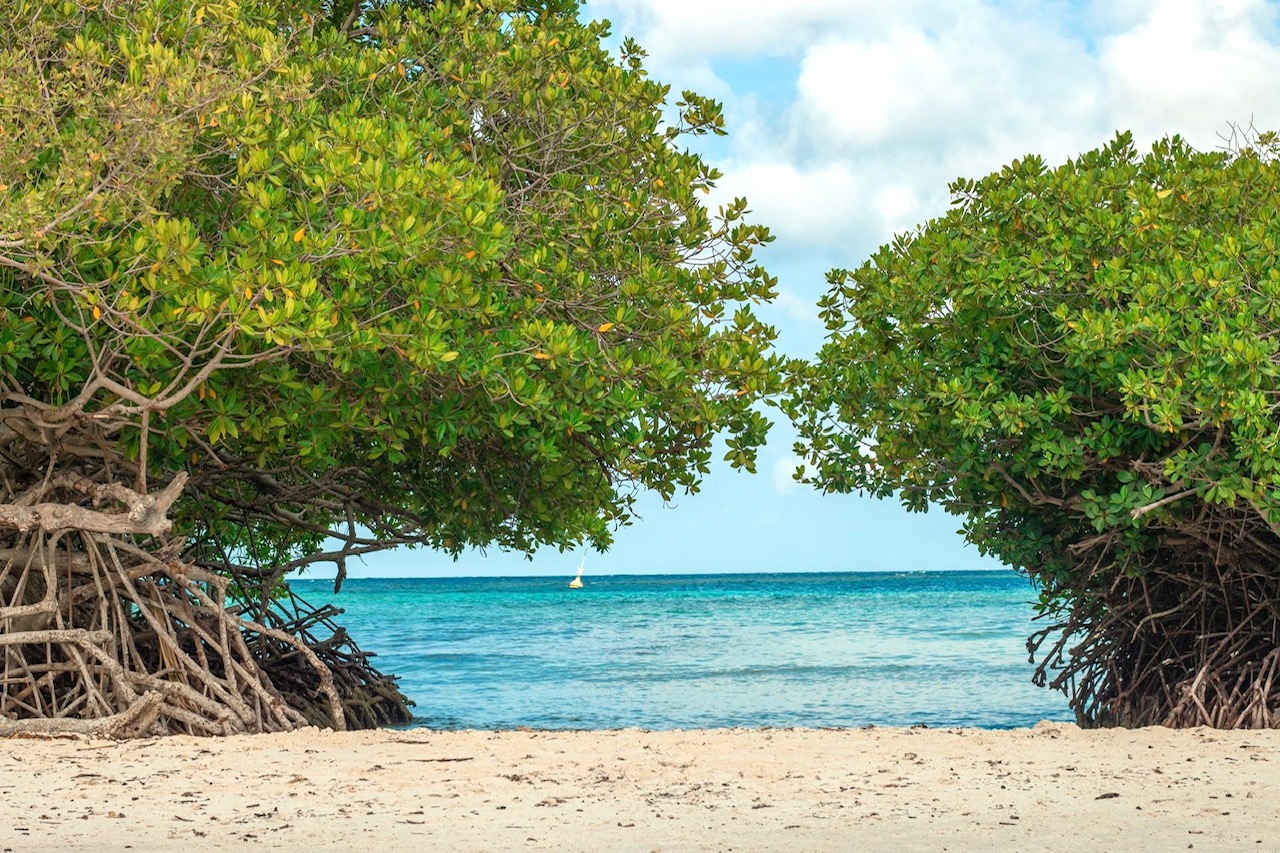 Location: Spanish lagoon, in Pos Chiquito (South of the airport in the direction of Savaneta)
Splashworthy highlight: Hidden, peaceful and intimate. Plenty of little nooks and crannies to discover at this unique beach. Choose from the sandy and lush mangrove spots or one of the mysterious old rock stairways leading down to the mesmerizing shades of blue.
Second up: Eagle Beach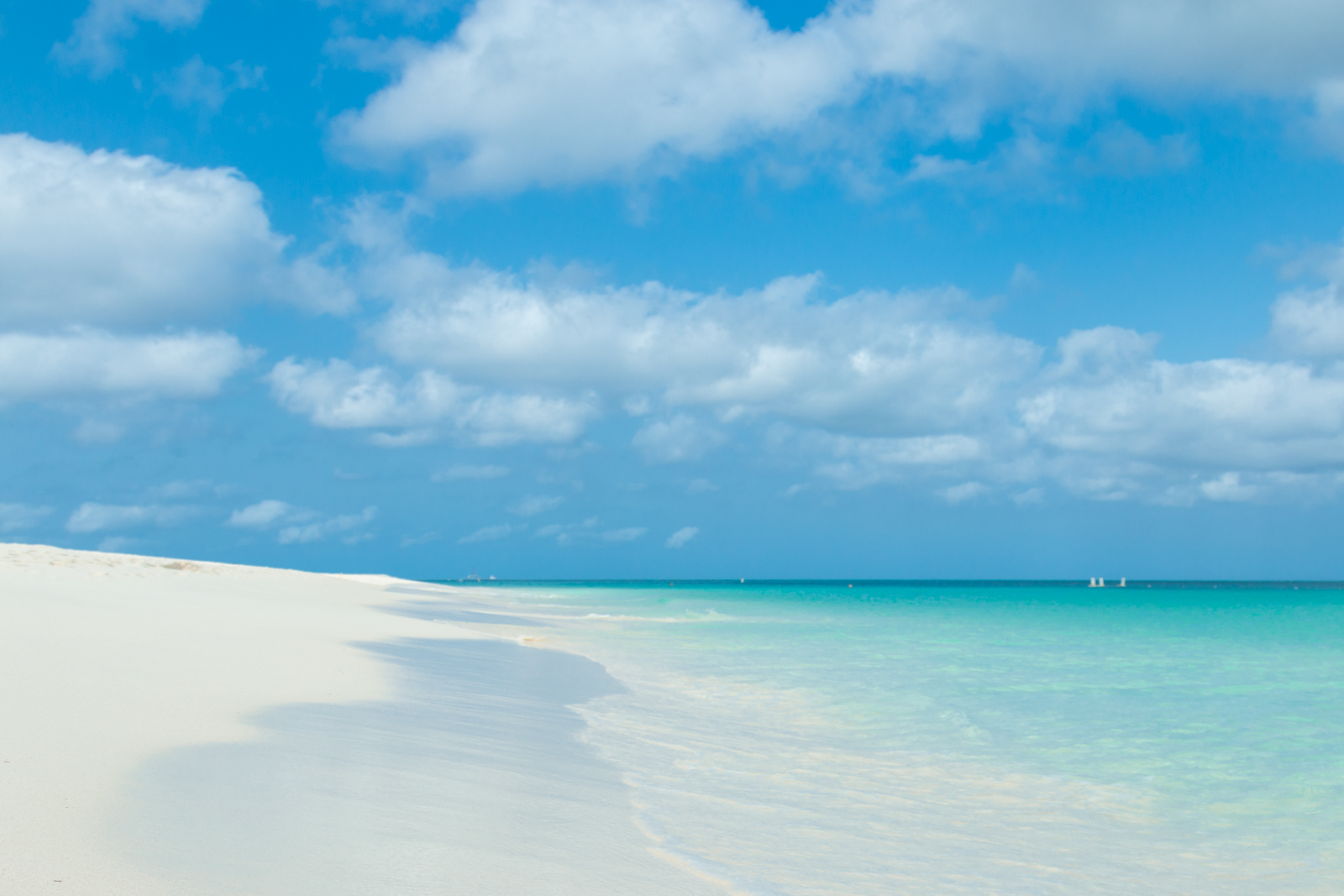 Location: Low-rise hotel area.
Splashworthy highlight: A top-rated beach in the world, time and time again! A wide, spacious beach with plenty of palapas and some shaded tree areas to plop down under to spend the day relaxing. With the soft white sand and nice open water conditions it is a great place for a swim! Let's just say it is the epitome of a perfect beach in paradise.
 Next stop: Palm Beach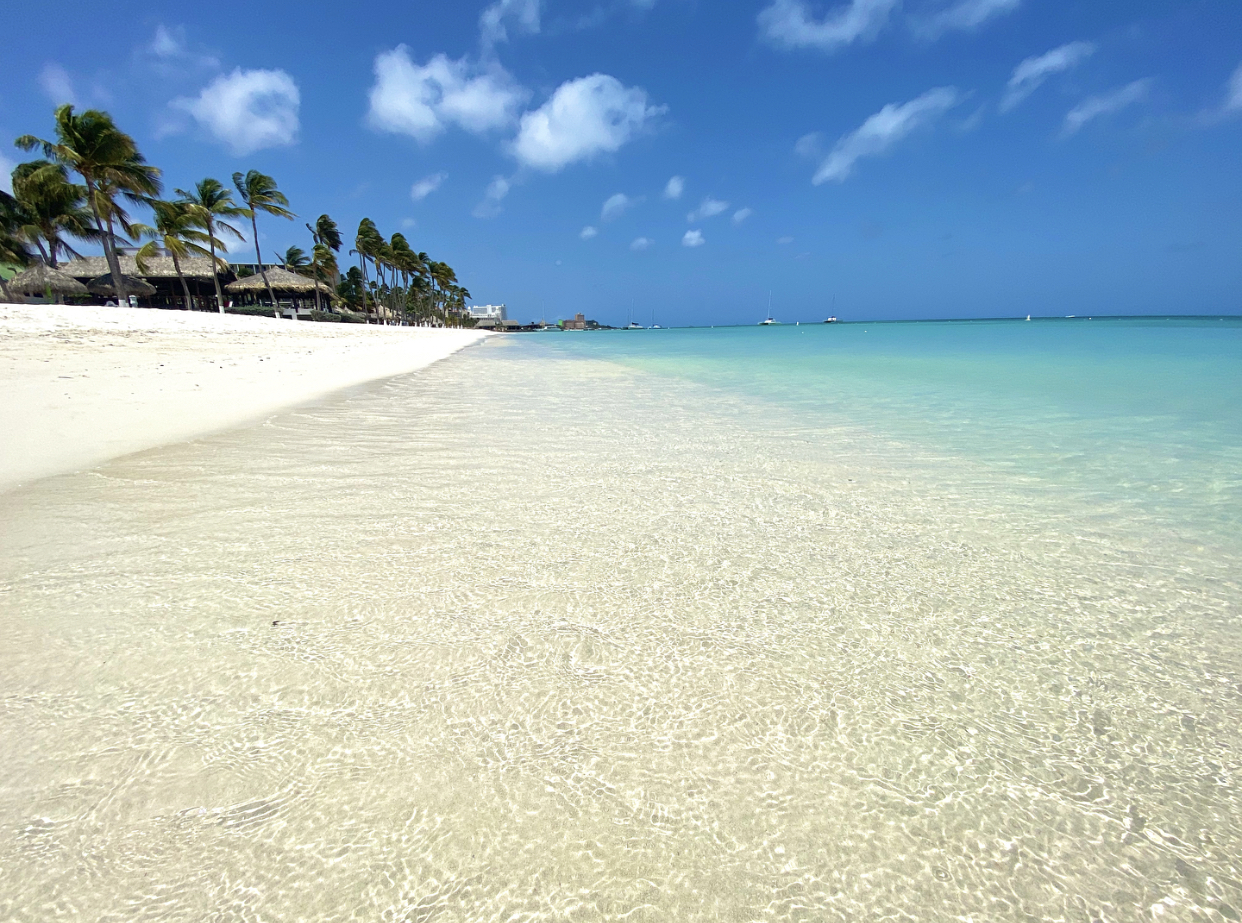 Location: High rise hotel area.
Splashworthy highlight: Looking for a little action and fun? This place is filled with it but don't worry there is still room for relaxation! This beach runs along the high rise hotel strip and has plenty of dining, beach bars, and water sport options.
Last but not least: Boca Catalina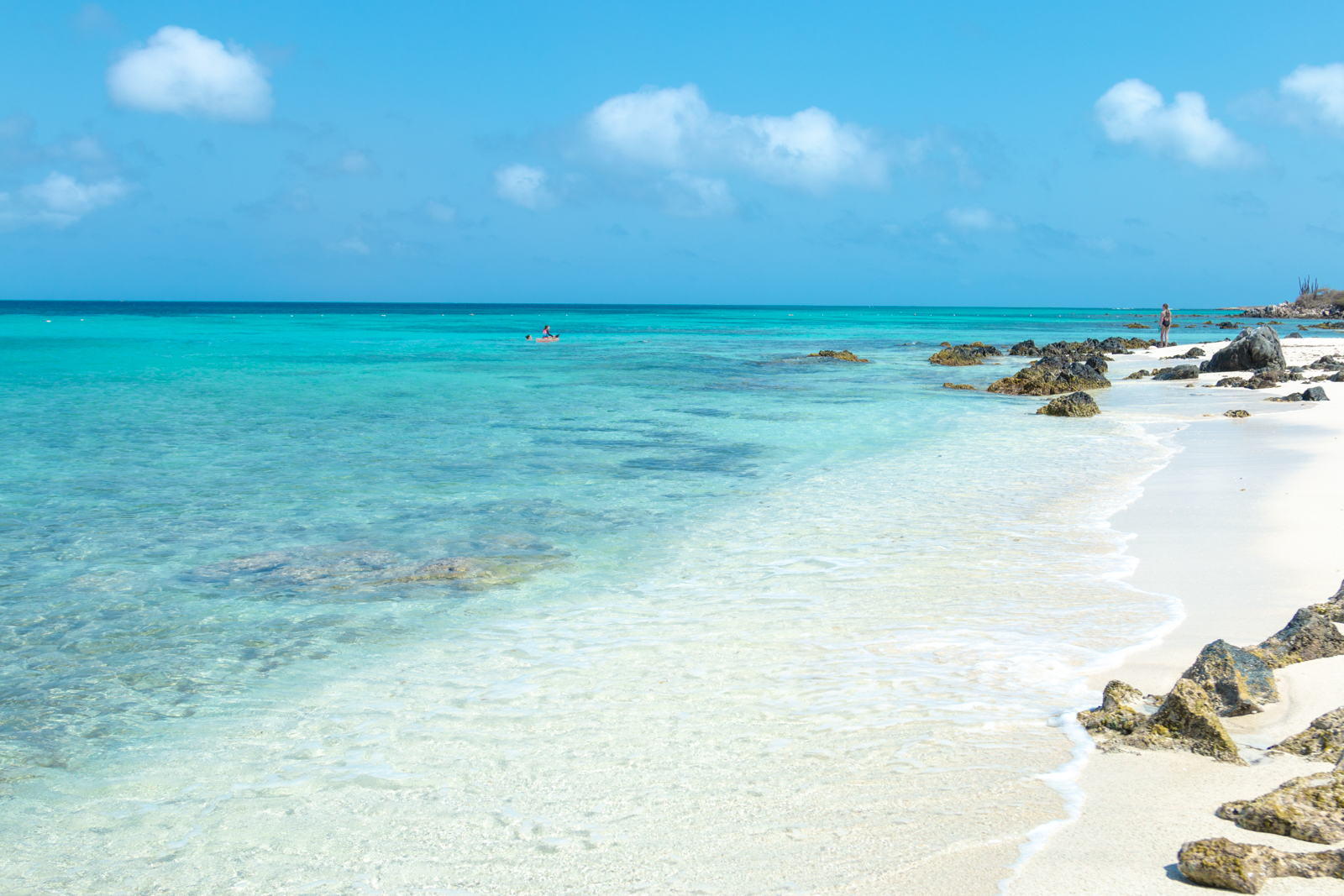 Location: Situated between Malmok and Arashi Beach.
Splashworthy highlight: This beach may be smaller in size compared to others but it is just what you need to have yourself the perfect day in paradise! Beautiful and peaceful, this beach offers great scenery and perfect conditions for snorkeling! You will find a diversity of aquatic life very close to shore.
Did you miss our other "Virtual Aruba Experience"? We went hiking and got lost in nature… check it out!