Why limit yourself to just one day a year to celebrate your love? While Valentine's Day is a lovely reason to get dressed up and surprise your significant other with a night out, it can be celebrated any day of the year… and in many different ways, especially when you find yourself in paradise!
Whether you plan to celebrate your love for your significant other, best friend or family, here are some lovely options to enjoy a relaxing and intimate stay in Aruba… all year round!
Psst… if you happen to be on the island on St. Valentine's Day itself, browse dining, accommodation and activity specials here.
Romantic dining with your toes in the sand
Toasting to each other with a bottle of your favorite bubbles as the sun goes down, and enjoying a magical moonlit dinner on the beach… yes, some call it cliche, I call it heavenly… because it is, especially in Aruba! Beach dining with your toes in the sand, just you and your love… it just can't be topped when it comes to romantic experiences!
Here are some beach dining options for you to try in Aruba:
Sea Breeze Restaurant, Holiday Inn Resort Aruba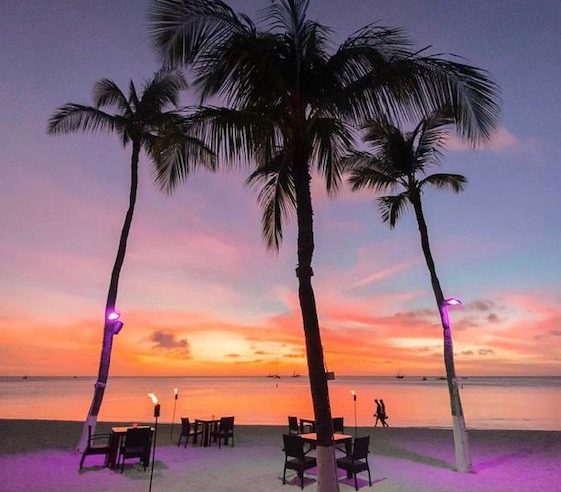 Located on Palm Beach, this beachside restaurant offers romantic, dreamy views all year round! For Valentine's Day, they are offering a mouth-watering five-course dinner by the sea, a culinary adventure for you and your loved one! View more details.
Barefoot Restaurant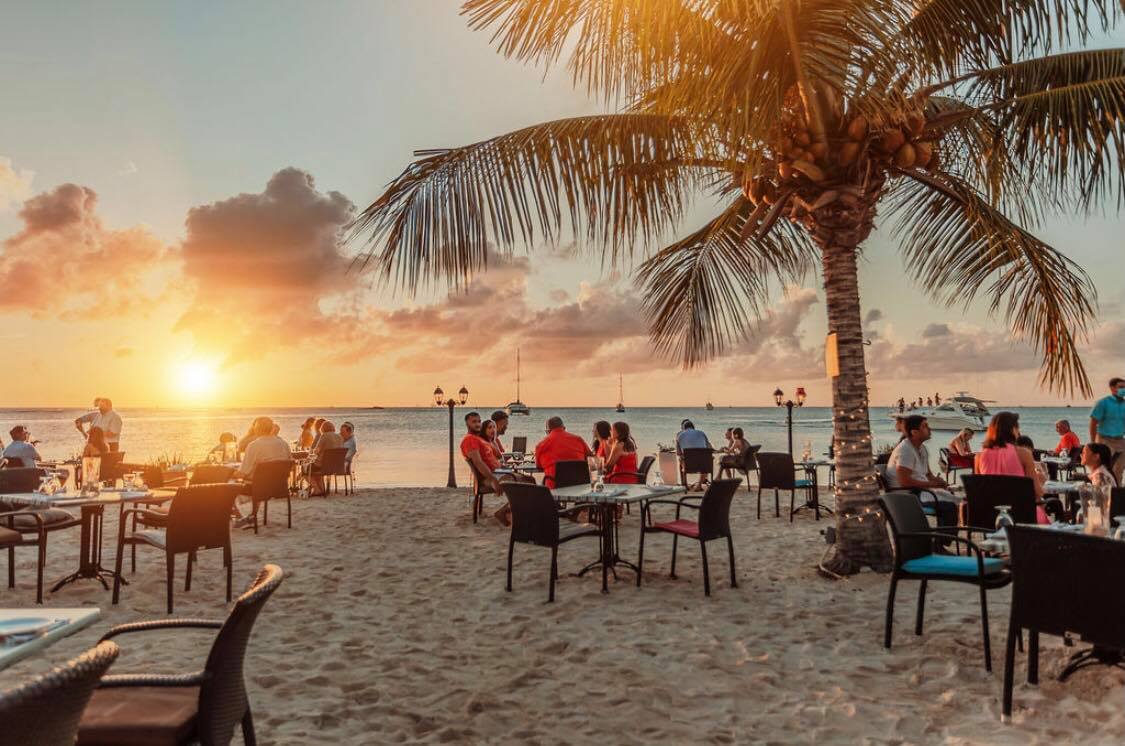 Barefoot offers the perfect beach dining atmosphere you are looking for! This beachfront restaurant is relaxing, casual yet elegant, with a true tropical ambiance. Just take a look at the stunning sunset views! They keep their menu fresh and creative by adding new mouth-watering dishes each week!  View more details.
Element's Restaurant, Bucuti & Tara Beach Resort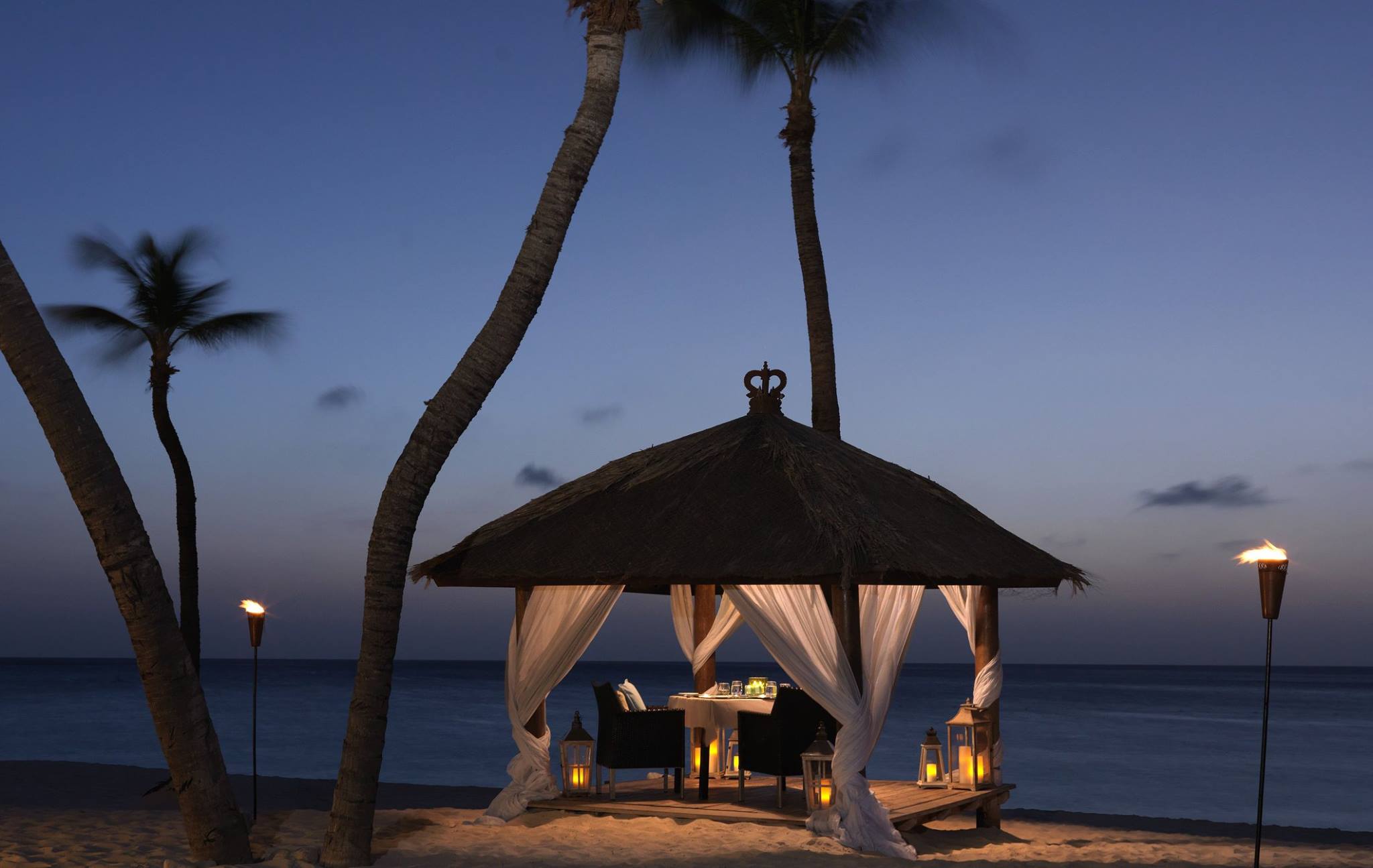 There are many reasons why Elements should be on your Aruba dining list. Immaculate service, dreamy views, and mouth-watering creative dishes… are just to name a few! Also, how could you pass up capturing the picture-perfect sunset sitting directly on world-famous Eagle Beach? The food and wine menu are stellar and it even includes an extensive Vegan selection! View more details.
Dinner Under the Stars, Renaissance Resort Private Island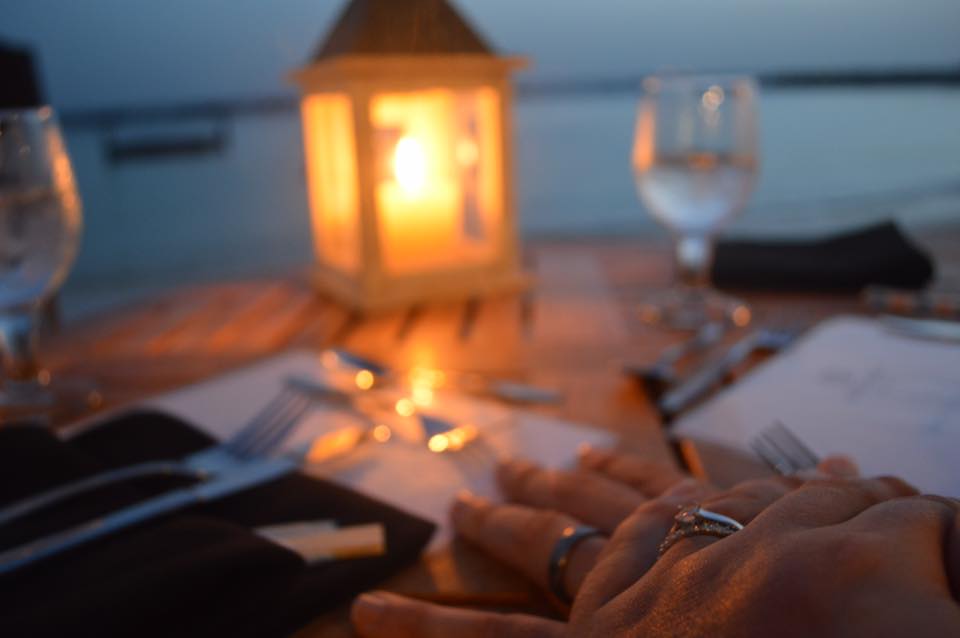 Take a boat trip to a private secluded island (yes an island away from an island) with your lover or bestie, and get lost in the unforgettable, magical island embrace! Enjoy live music, a welcome cocktail, and a culinary adventure for two! While this special experience is typically offered once a week, they are also offering a special Valentine's Day edition, where you can even rent your own private cabana with service included! View more details.
Matthew's Romantic Sunset Dinner on the Beach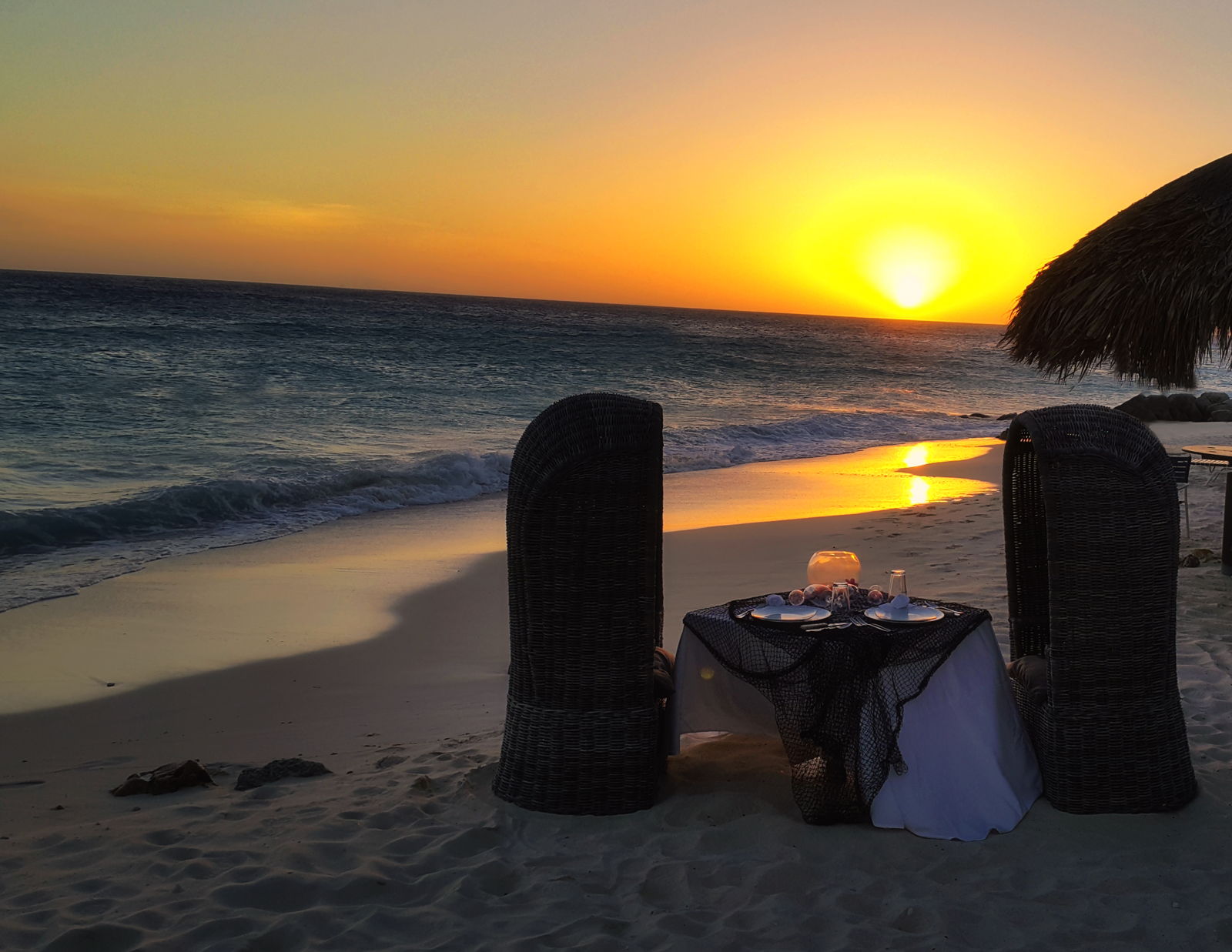 Come and enjoy exceptional food with a view and service to match! Not in the mood for extreme fine dining? Enjoy tasty international dishes with a side of casual yet breathtaking beachside ambiance! View more details.
PS – the restaurant has recently undergone renovations, check out their fresh new look!
There are plenty more dining options, browse them here.
Stay sand-free with these tropical garden dining options
Yemanja Woodfired Grill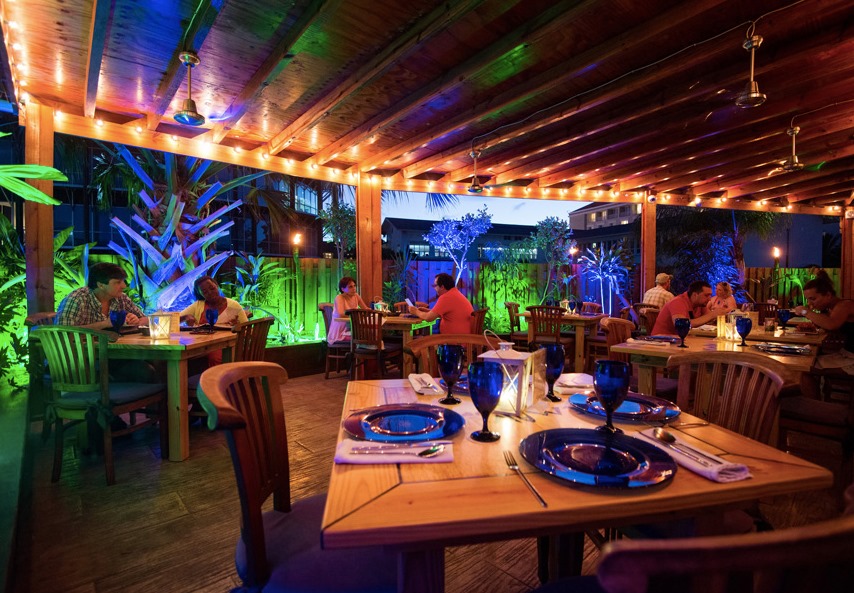 To have dined at Yemanja is to say one has experienced a divine and unmatched culinary adventure on a plate. Chef Joyce creates an endless selection of dishes to meet everyone's taste and dietary needs. Dishes are filled with bold International and Caribbean flavors and served with an incredibly unique and artful presentation. Located in a charming historic building in downtown Oranjestad, their tropical garden atmosphere offers the best of both worlds, casual dining with a fine dining element! View more details.
Quinta del Carmen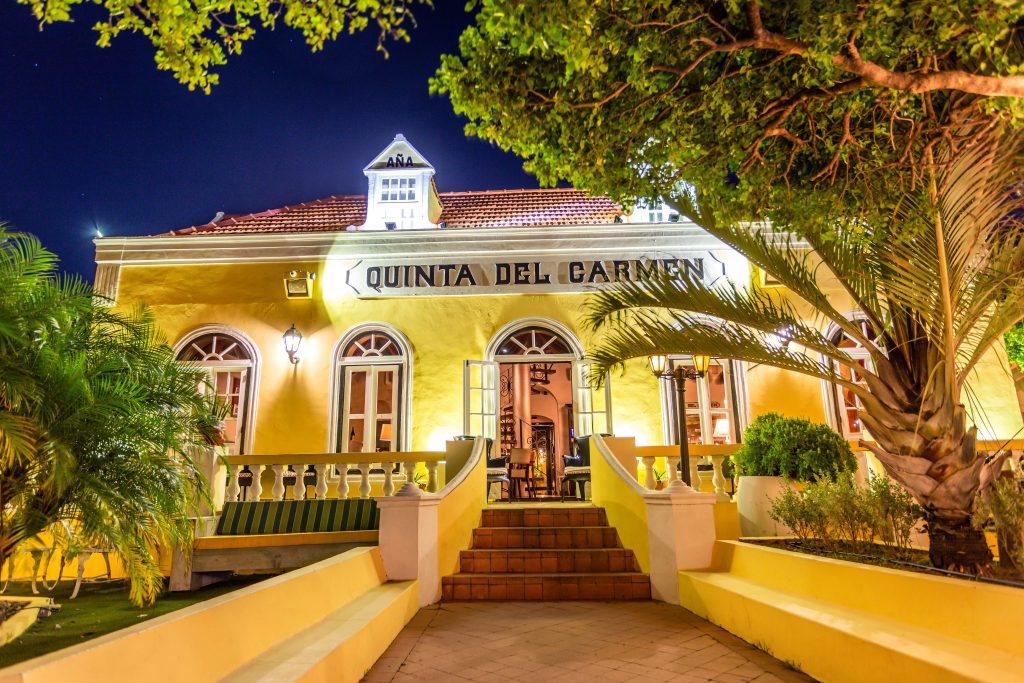 Experience the historical and unique wonder of Quinta del Carmen, Aruba's most impressive monumental mansion. Now turned restaurant, their spacious beautiful garden is breathtaking! Dine under the twinkling lights and enjoy their excellent food, wine and cocktails… you will not be disappointed! Try their latest tapas menu, it is truly to dine for! View more details.
Sunset Grille, Hilton Aruba Caribbean Resort & Casino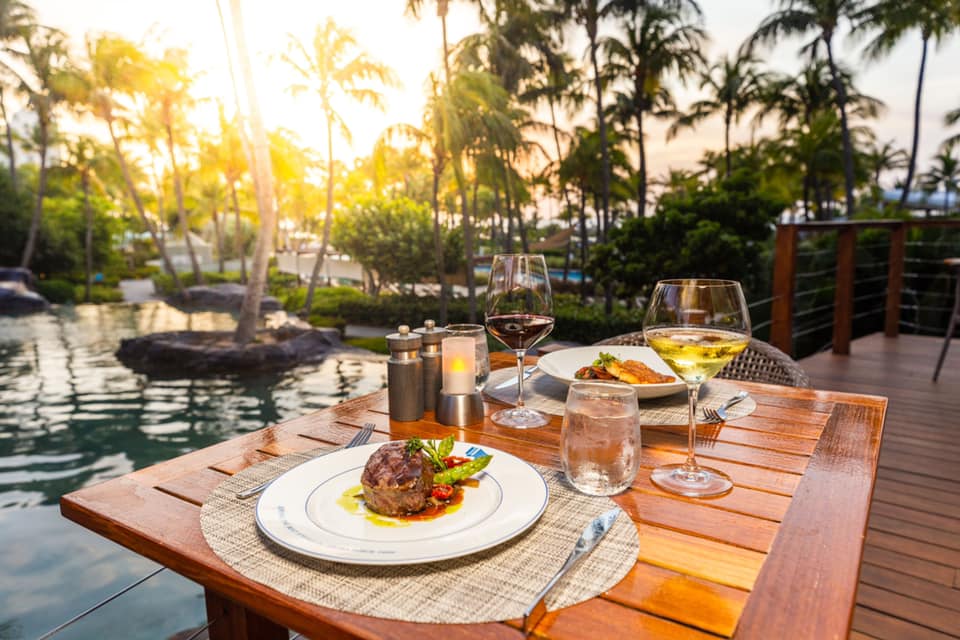 Especially known for their steak, seafood and international dishes, this place is a culinary dream! Their dining patio is situated up high, making for lovely views of Hilton's lush tropical grounds. Sunset Grille's dishes are nothing short of extraordinary as their Chef puts extra thought and detail into everything he creates! View more details.
View more dining options here!
Fun and exhilarating island adventure
Rent a jeep or car to discover all of the island's beauty. Go visit a secluded beach on the wild coast (watch our Wild Beaches video to get a preview of all the beauty to be found!) or discover hidden gems of the island, such as the small natural pool or one of the many caves! Not feeling that adventurous? Choose to join a tour and let your guide lead the way! Make sure you add these landmarks to your "must-visit list"!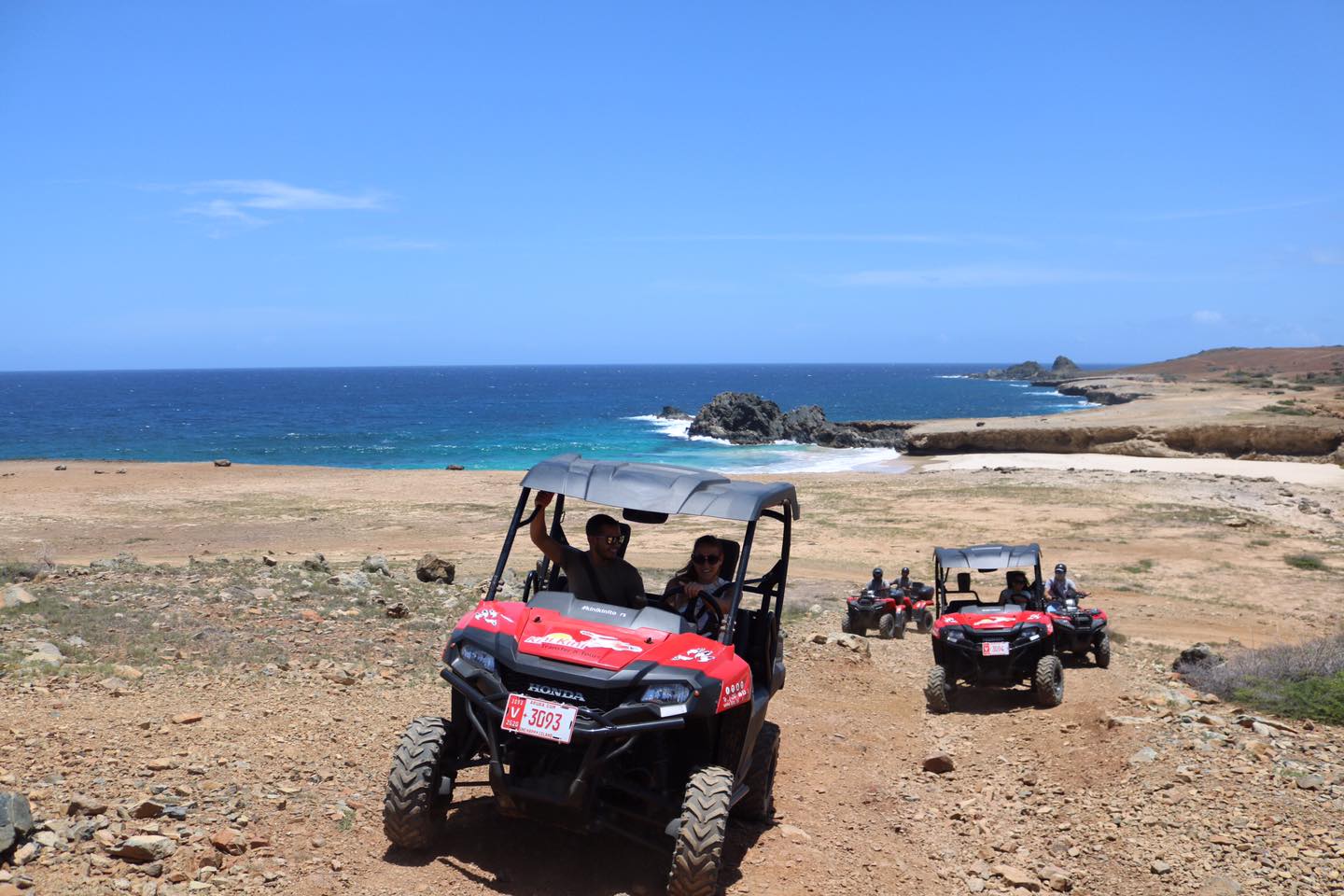 Try Kini Kini's Aruba UTV Tour, taking you along Aruba's rocky windward coasts to the beautiful hard to reach places! For the month of February, they are even offering a special discounted rate!
Browse more wild tours and activities here.
Sail the Caribbean blues
Go on a catamaran or sailboat cruise. Choose from a variety of different cruises, whether you are in the mood for snorkeling, drinks, sunset gazing, or a romantic private dinner!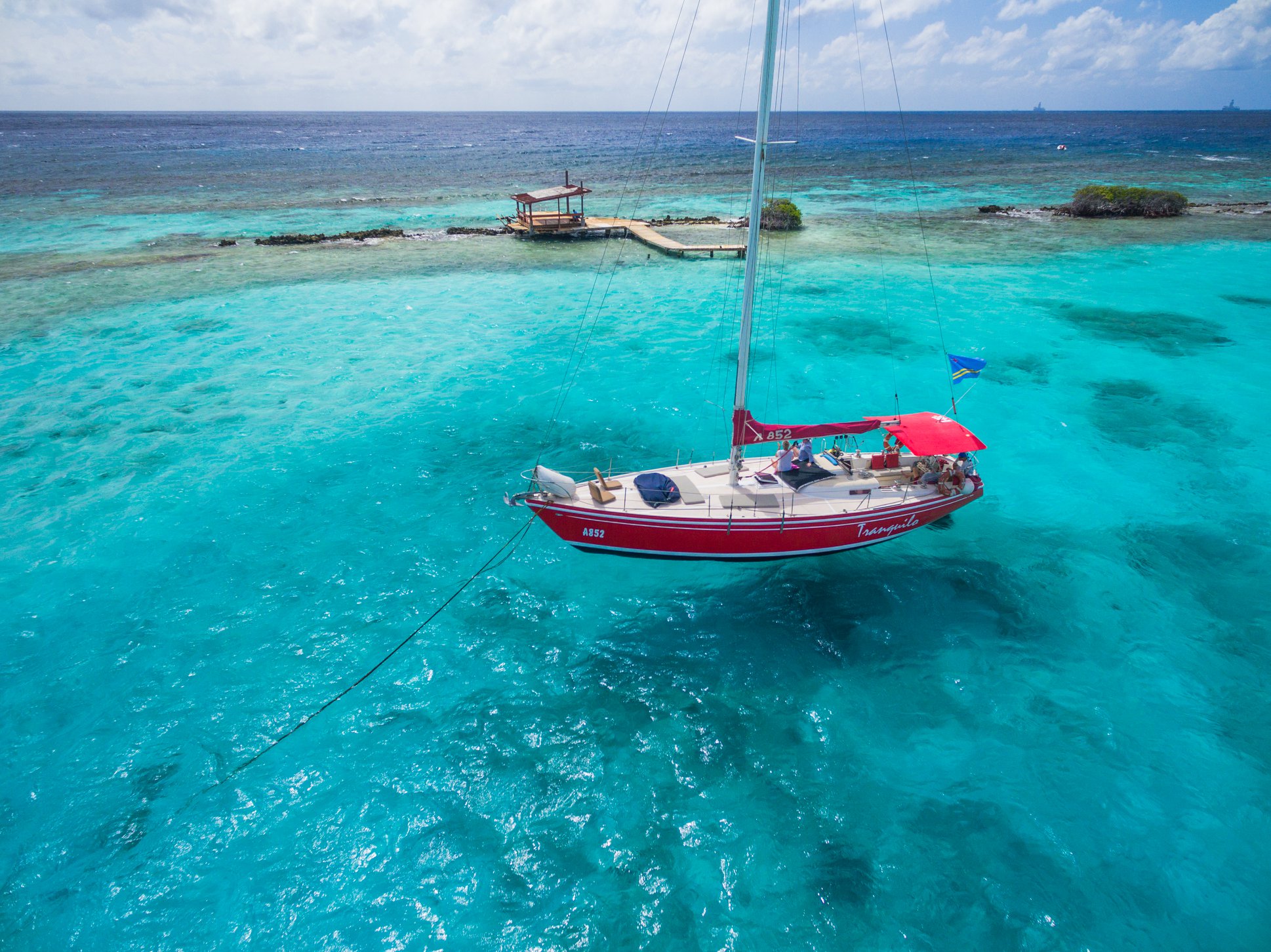 Here are some amazing sailboat or catamaran operators to choose from:
Octopus Aruba, The Tranquilo, Delphi Watersports, Pelican Adventures, and Sailaway Tour!
View more options for a fun day out on the water!
Find peace of mind at these quiet, intimate resorts
Why not experience a different, unique kind of stay? One that allows for more of a local experience, offers adventure, an intimate and private atmosphere, relaxation, and budget-friendly rates! Find the perfect accommodation for your romantic escape in our Charming Small Resorts Part I and Part II.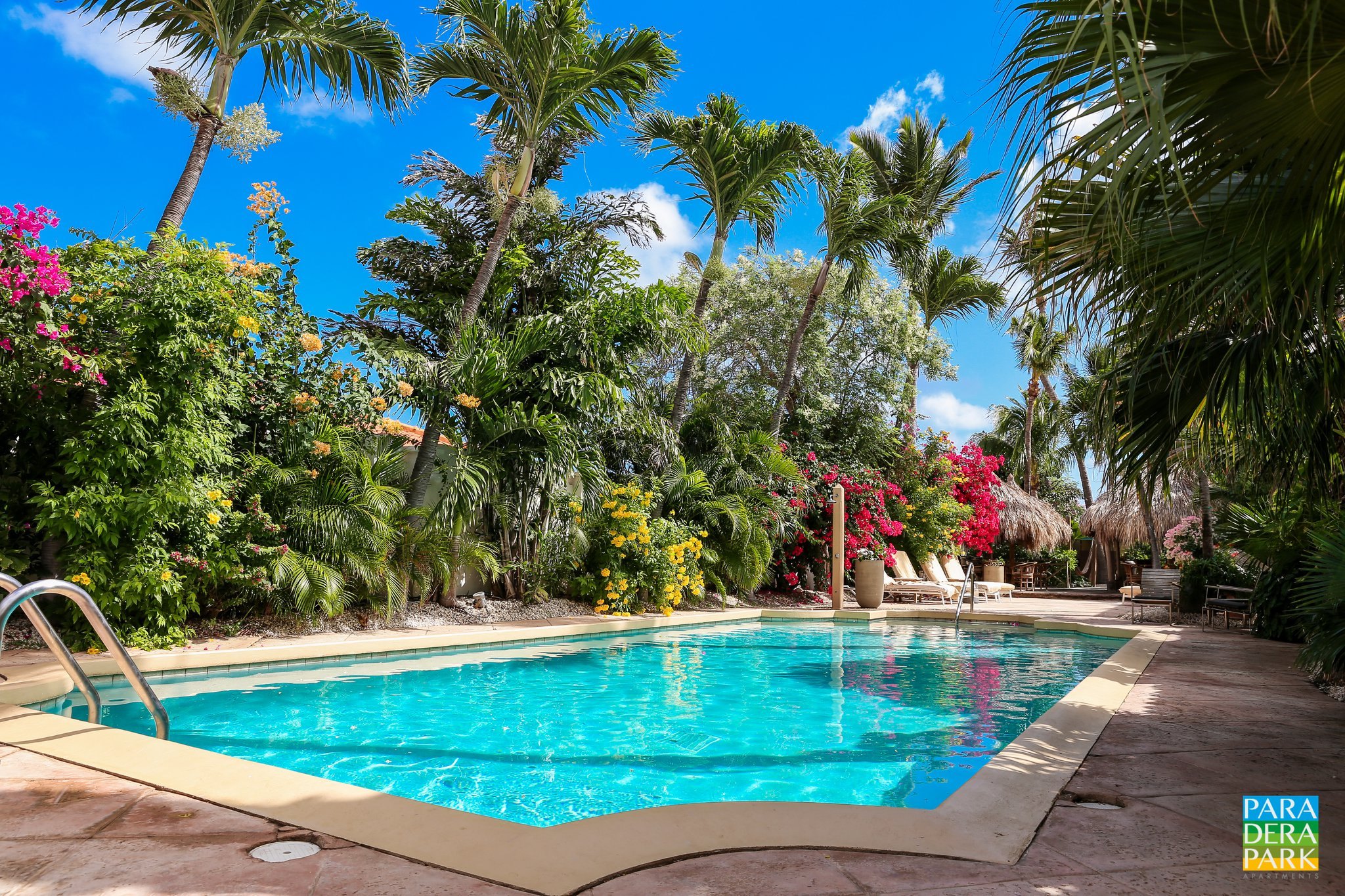 Planning a getaway with your bestie for some quality time? Look no further than Boardwalk Boutique Hotel's Besties Escape Package!
Discover a full list of accommodations in Aruba here.
Spa Date with your plus one
How can one properly unwind and truly enjoy their time with each other, without having a day at the spa to relax? Book yourselves a couples massage or full spa day! A relaxing, zen-filled experience is just what the doctor ordered!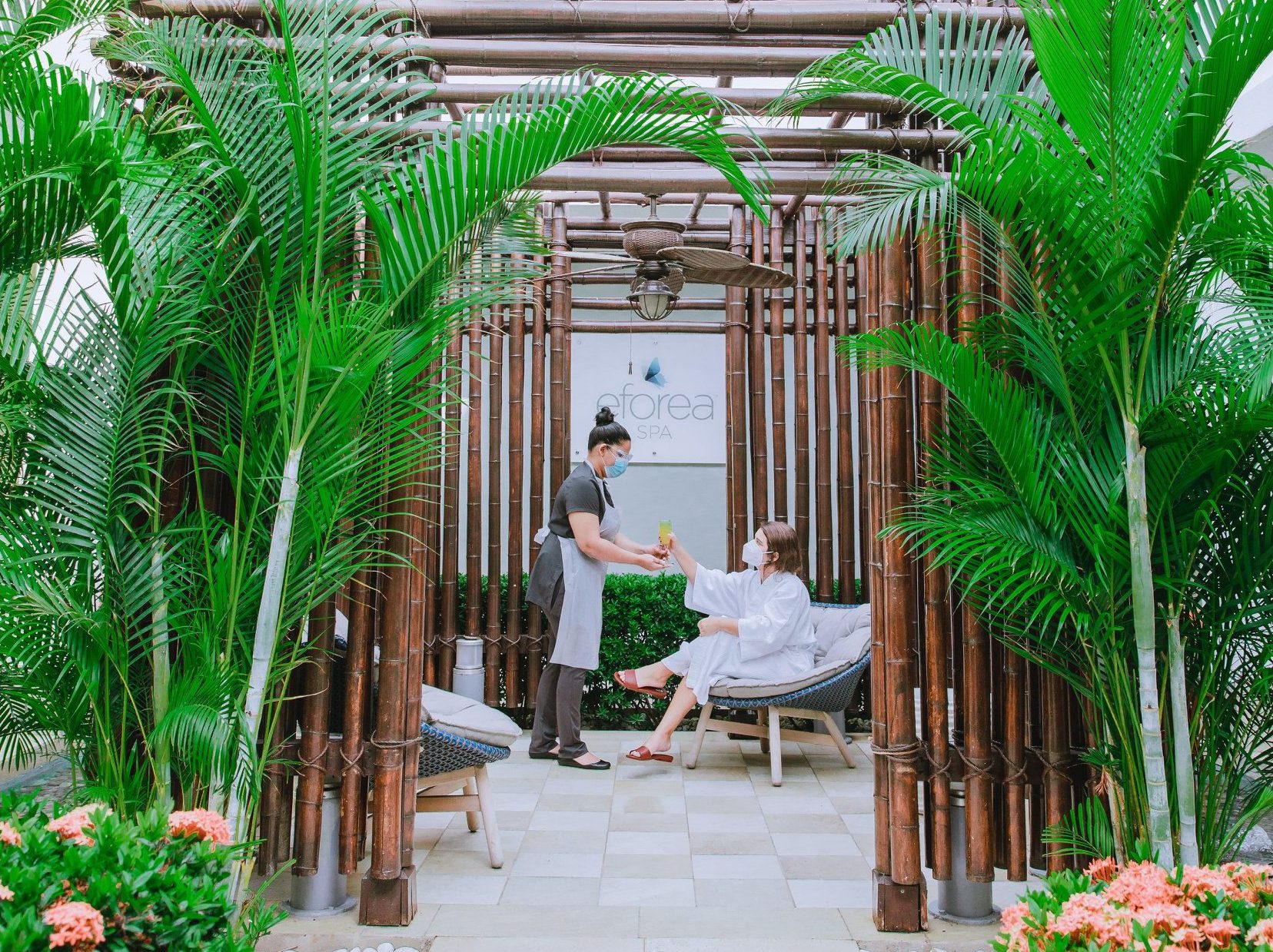 Enjoy a safe and relaxing experience at Hilton's eforea Spa.
Select the perfect spa for you and your lucky plus one.
View Valentine's Day specials in Aruba and be sure to check out our blog for a better idea of all there is to do and experience in Aruba!