The city deemed 'Aruba's Next Cultural Capital' by Caribbean Journal goes by many names, but the official title is SAN NICOLAS. Some other names used to identify the second largest city of the One Happy Island include, but are not limited to:
Sunrise City – The sun rises on the east side of the island and sets on the west side. As San Nicolas is situated on the EAST SIDE, the name Sunrise City shines light on this area being the best for sunrise watching.
Pariba (di Brug) – Loose term used to describe areas of Aruba, after you cross the 'big bridge' from Oranjestad and head towards the east side of the island (opposite of the hotel area). Areas considered 'pariba' include, but are not limited to: San Nicolas, Savaneta, & Pos Chiquito.
Sint Nicolaas – This is the Dutch version of the city's name.
SN – 'SN' is an abbreviation of San Nicolas that is widely recognized and used by the locals.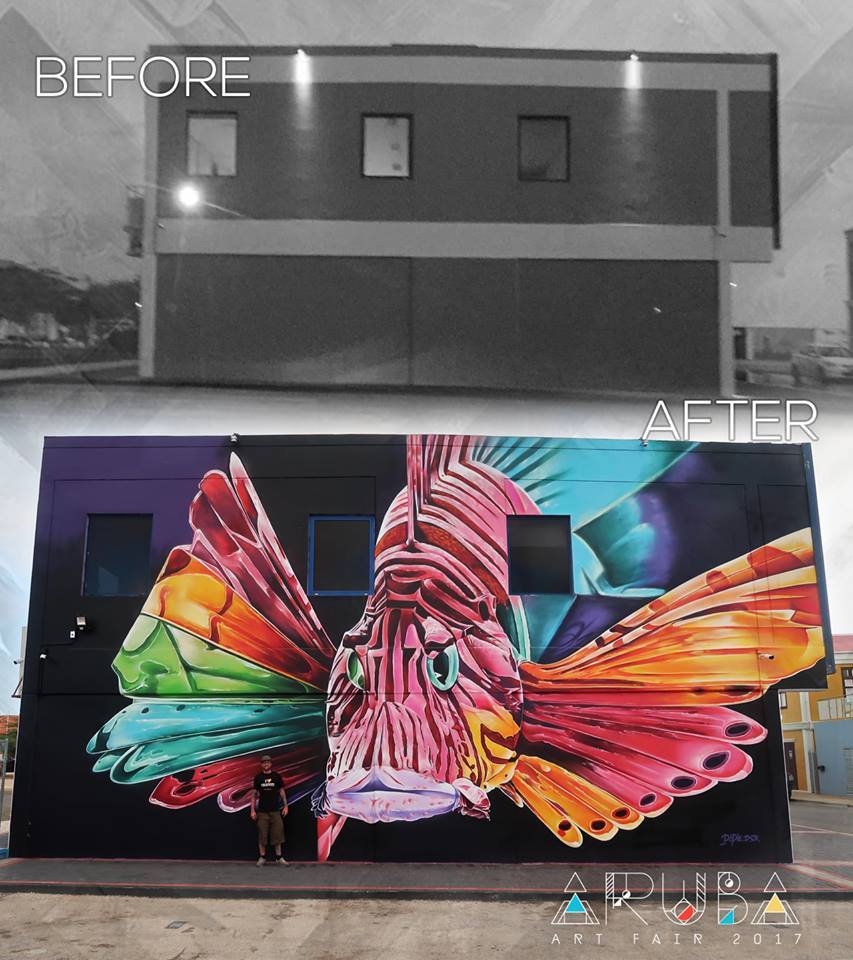 DOWN TOWN SAN NICOLAS CALLS FOR DUSHI VIBES

San Nicolas Street Art– Thanks to the efforts of various art organizations in Aruba, such as Art Rules Aruba and Aruba Art Fair, San Nicolas has had quite the aesthetic makeover with regards to vibrant street art. Each year more and more stunning murals are replacing broken down buildings with colorful art pieces that keep brightening up Sunrise City.
Community Museum San Nicolas – This museum houses treasures such as ancient fossils, art by contemporary artists, and many more pieces that reflect Aruba's history and development in time.
*To view more information, click here.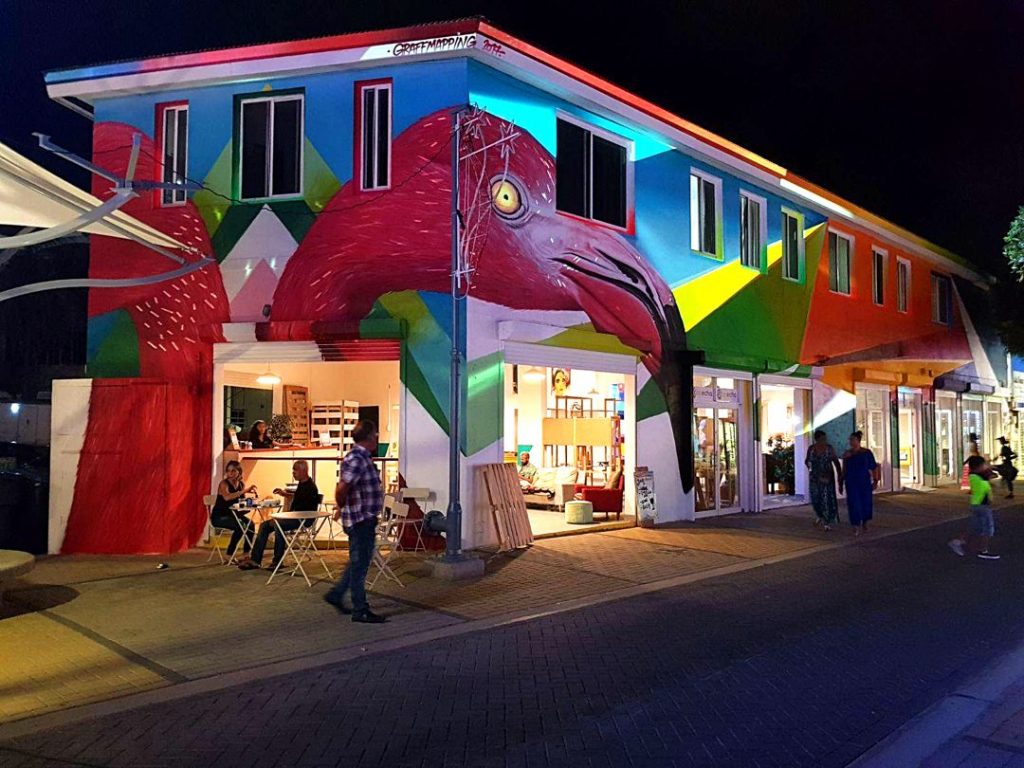 Museum of Industry– This museum shares the story of Aruba's historical rise and the ordeals with regards to THE ISLAND'S INDUSTRIAL DEVELOPMENT. The iconic Water Tower located in Down Town San Nicolas is where you can find this historic gem.
*To view more information, click here.
Cosecha San Nicolas – This is Cosecha Aruban Craft Design & Heritage – the SAN NICOLAS edition! Here you can find works and pieces by local artists. As well as products such as cosmetics and handbags produced by Aruba's own creatives.
*To view more information, click here.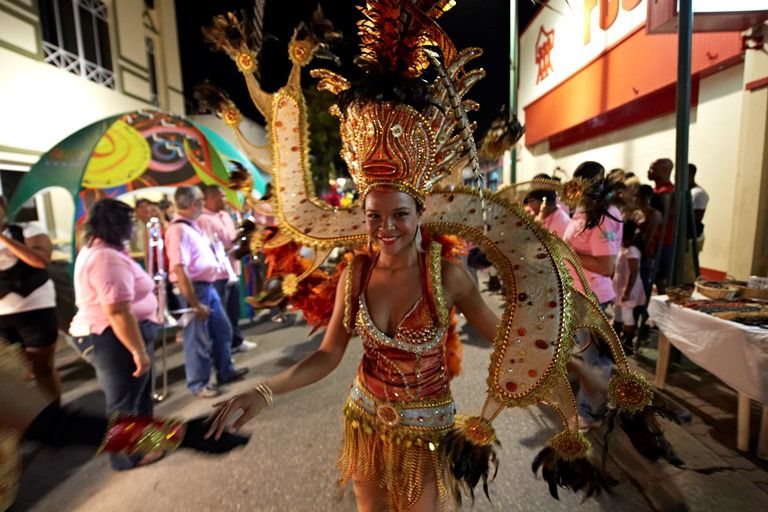 Carubbian Festival Aruba – A weekly cultural affair situated spot-center in the heart of San Nicolas. At the Carubbian Festival you can expect to find local foods, live music, Aruban artisans, and a glimpse of CARNIVAL – to name a few highlights! This Festival is temporarily on hiatus.
*To view more information, click here. 
Aruba Art Fair– This revolutionary festival has shined light on not only ARUBA'S ART SCENE, but bringing more awareness to the Aruban community with regards to art appreciation and knowledge. Held usually during fall, the Aruba Art Fair is loved by both locals and visitors alike. This Art Fair is temporarily on hiatus.
*To view more information, click here.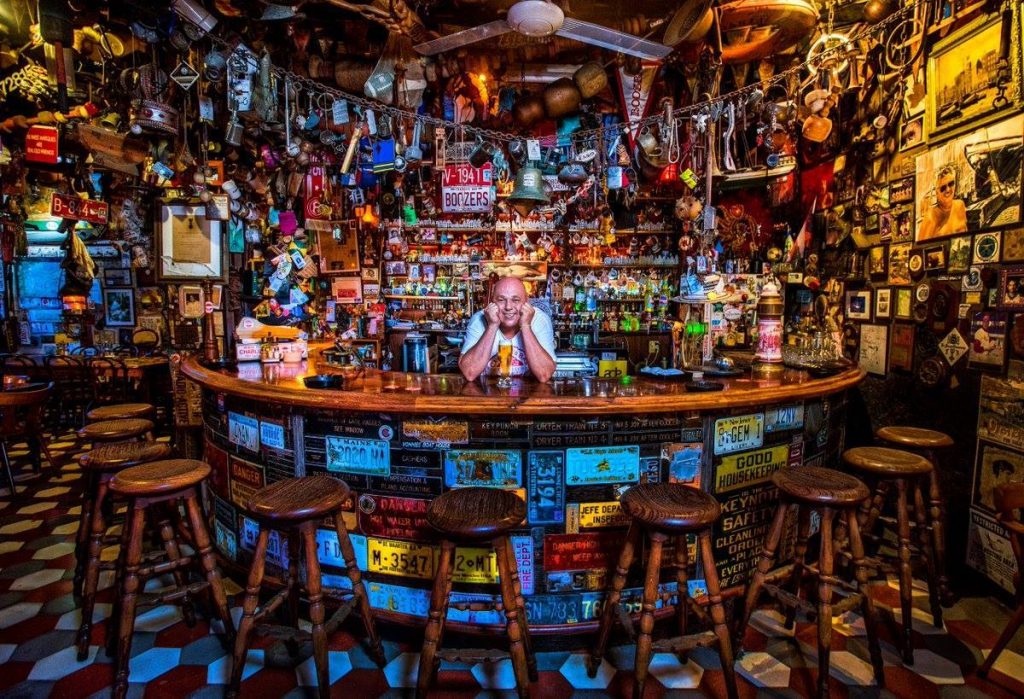 SN DINING SPOTS LOVED BY ARUBA LOVERS
Charlie's Bar – A longtime favorite of both the turistas (tourists) and Arubianonan (Arubans). This bar is infamous for its FUN-VIBES ATMOSPHERE AND YUMMY LOCAL DISHES. A great spot to snap One Happy Island memorabilia pics too! *wink wink*
*To view more information, click here.
O'Niel Caribbean Kitchen – One of our VisitAruba team mates always raves about O'Niel, and they aren't the only one! This restaurant offers delicious CARIBBEAN CUISINES and optional PATIO SEATING too.
*To view more information, click here.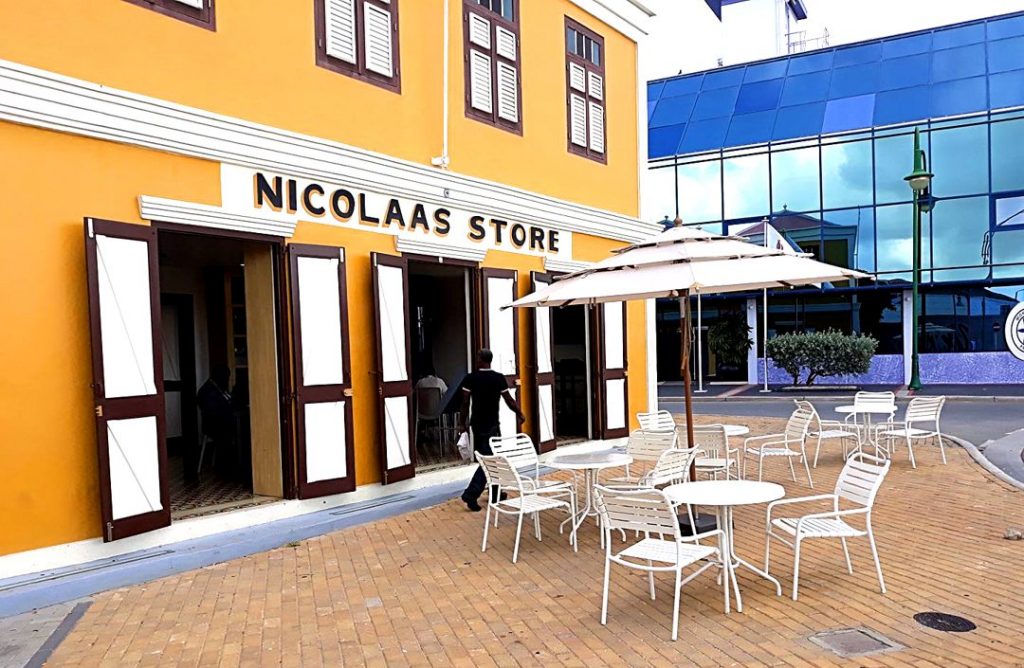 Kamini's Kitchen – Kamini's Kitchen calls for COZY FEELS AND TASTY CARIBBEAN FOODS! Customers rave about this once-a-food-truck, now-a-restaurant, venue and its quality foods with local prices.
*To view more information, click here.
Kulture Cafe– Notorious for using fresh ingredients and having delicious options for all, this bright and vibrant cafe has quickly grown into a local favorite for healthy AND yummy eats. P.S. The 'Nicolaas Store' building where this cafe is located also houses the Community Museum!
*To view more information, click here.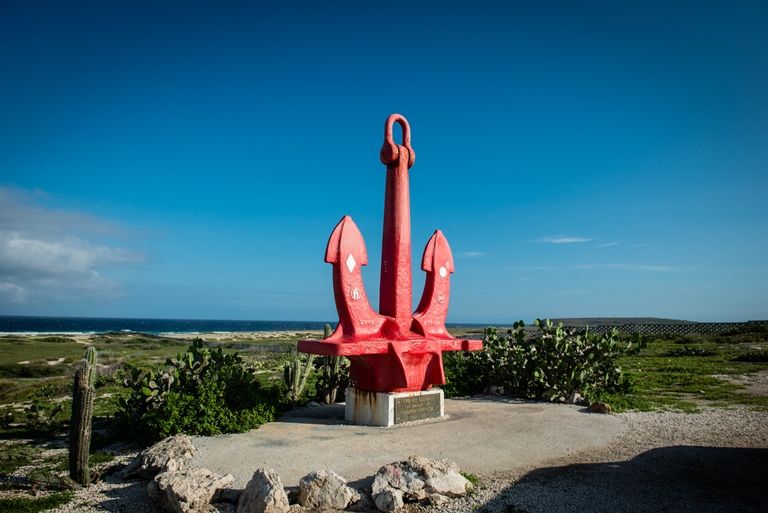 BEACHES OF THE 'BARIO'
('Neighborhood' in Papiamento)
Red Anchor – To the beach we go! But first – LET ME TAKE A SELFIE, with the big RED ANCHOR! Once you cruise out from main street and onto Seroe Colorado en route to the coastal beaches, you'll spot this iconic photo-favorite. The Red Anchor honors the ocean adventurers, having engraved on the front: 'To All Seamen'.
Boca Grandi – Boca Grandi is a household favorite for KITE SURFERS. This spot is great for a relaxing tan and kitesurfing watching session. Not to mention that there's a cute little beach bar close by. (Check out our blog to reveal which one!)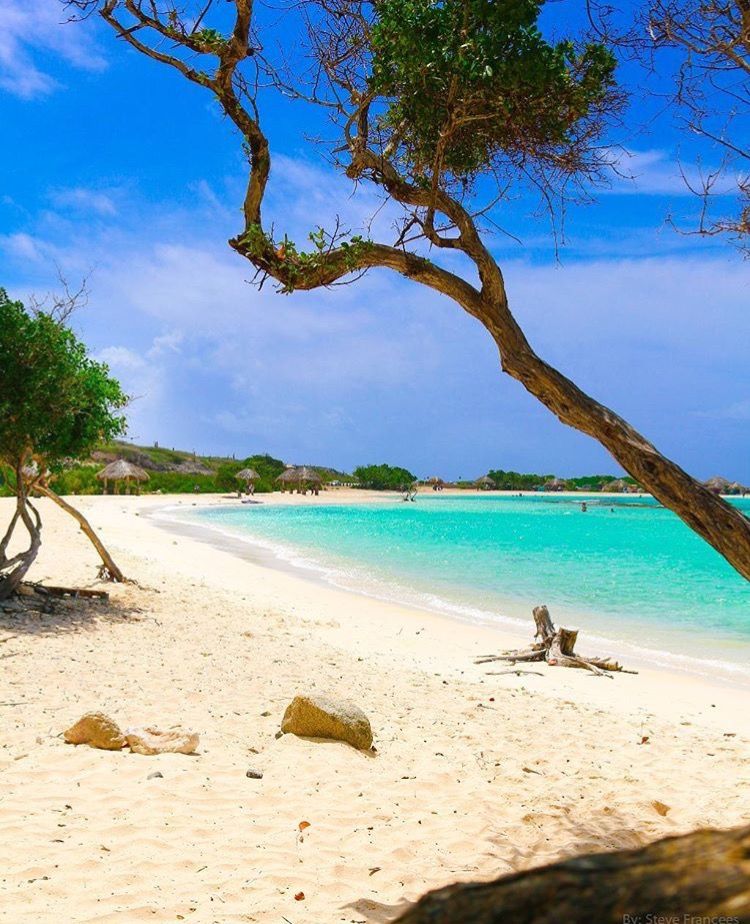 Baby Beach – This white sandy beach and shallow Caribbean blue waters reveals its favorite types of visitors by its name: Baby Beach. A FAMILY-FRIENDLY BEACH SPOT, this Sunday Funday place-to-go is also loved by those who enjoy floating around with a cocktail while getting some Vitamin D on a floatie.
Rodger's Beach – This spot is perfect for lounging by the shore to catch some rays, with a cooler full of beers and friends nearby too of course! Rodger's Beach is also known for being a bit quieter compared to Baby Beach. However, it is one of the FAVES FOR BEACHGOERS, so make sure to setup your beach chair early to secure your chill zone.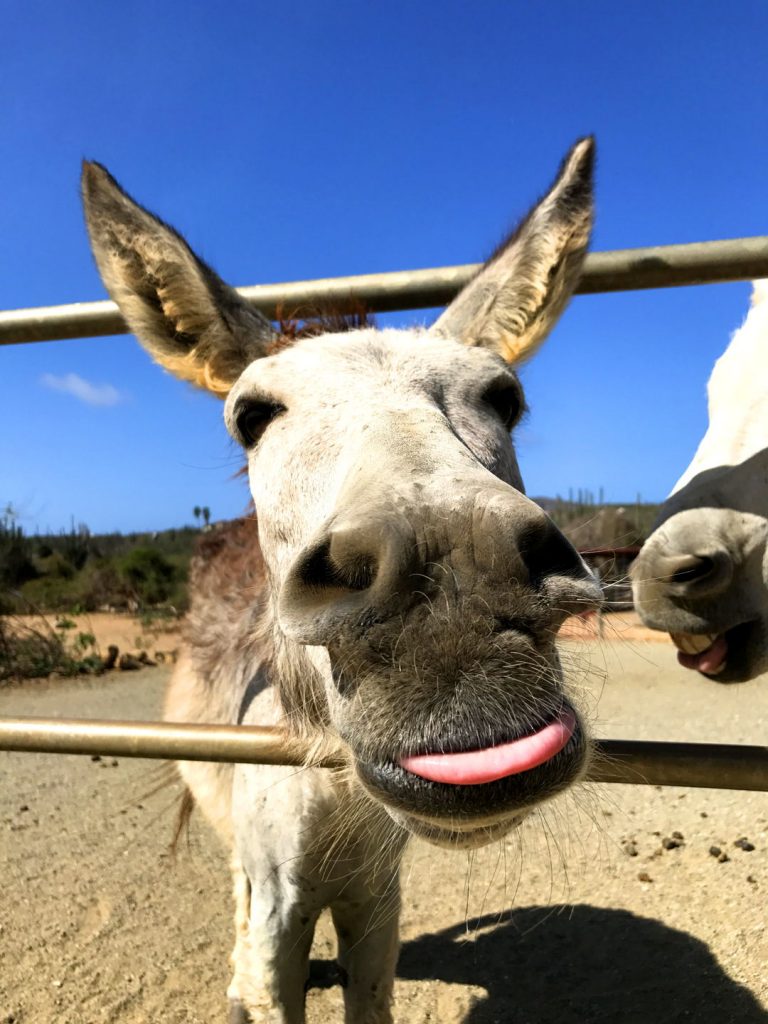 Nanki – This LOCAL LOVE FOR SURFING AND BODY BOARDING, when the swell hits just right, is located next to Rodger's Beach! Not many Aruba visitors lounge about these parts, but if you want to catch a glimpse of the surf (& surfers hehe) make a pitstop at Nanki to take a peek at the wave action.
*Local Tip: Keep a good lookout near the more rural parts of San Nicolas – herds of Aruban wild donkeys are infamous for cruising through these areas.
Already planning your DAY TRIP to SAN NICOLAS? You don't have to worry about making it back to the west coast for the sunset, these are beautiful on the east side too. *wink wink*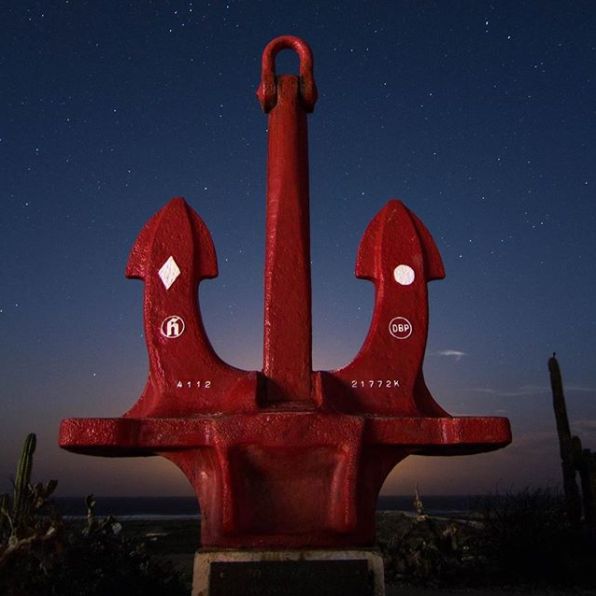 Hope you enjoyed discovering SUNRISE CITY – 'til next time!
Be the first to know about EVERYTHING ARUBA, get the latest updates of your favorite little isla, and get the local's telltale of what to do and where to go on our One Happy Island by following  the VisitAruba Blog here.
*Feature photo courtesy of StreetArtNews