Are you coming to visit us in Aruba anytime soon?  You may want to bookmark this page for some great time-saver tips for your next trip.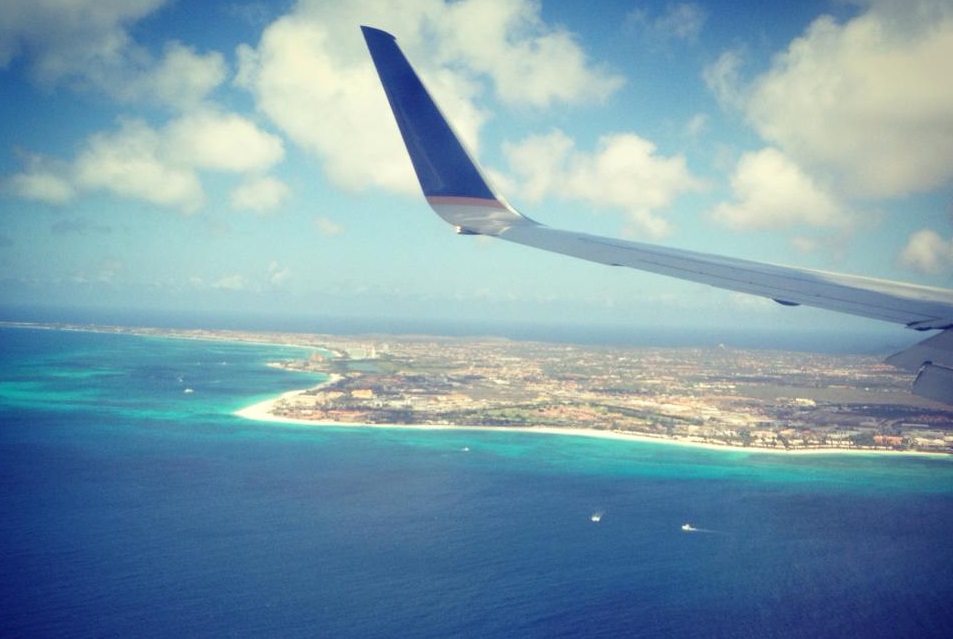 Better Safe than Sorry!
Let's start out with a checklist.  Having a travel packing list doesn't only save you time, it also guarantees you're not forgetting that one little thing.  You can create a quick printed list or you can use your phone to create a simple checklist that you can use over & over again.
… and if this is your first time traveling to Aruba, check out our 14 Things to Know before you get ready!
So what do you put on your checklist?
Toiletries (but remember, you can get basically anything in Aruba!)
Sunscreen is a must-have when you're in Aruba.  You can get it in Aruba or bring it from home, keeping in mind of Aruba's new ban on oxybenzone – a chemical found in many sunscreen products
And of course your bathing suits, clothes, shoes, belts, and accessories
Your digital gadgets and their chargers, earbuds, etc.
Do you have kids coming along?  Make sure to have things to keep them entertained during their trip.  Giving them their own travel journal is a fun way for them to document their experiences
And most importantly, your travel documents like your ticket, passport, visas, etc.
But remember, less is more!  Less stuff = less weight = less hassle!  So skip on the beach supplies – we have all the goodies here in Aruba.
Not sure what you can and cannot pack for your trip?  Click here for TSAs guidelines on what you can and cannot bring along.
You should also check your airline's guidelines:
Travel tip:  Scan or screenshot your travel documents and store them on your phone or in the cloud, just in case.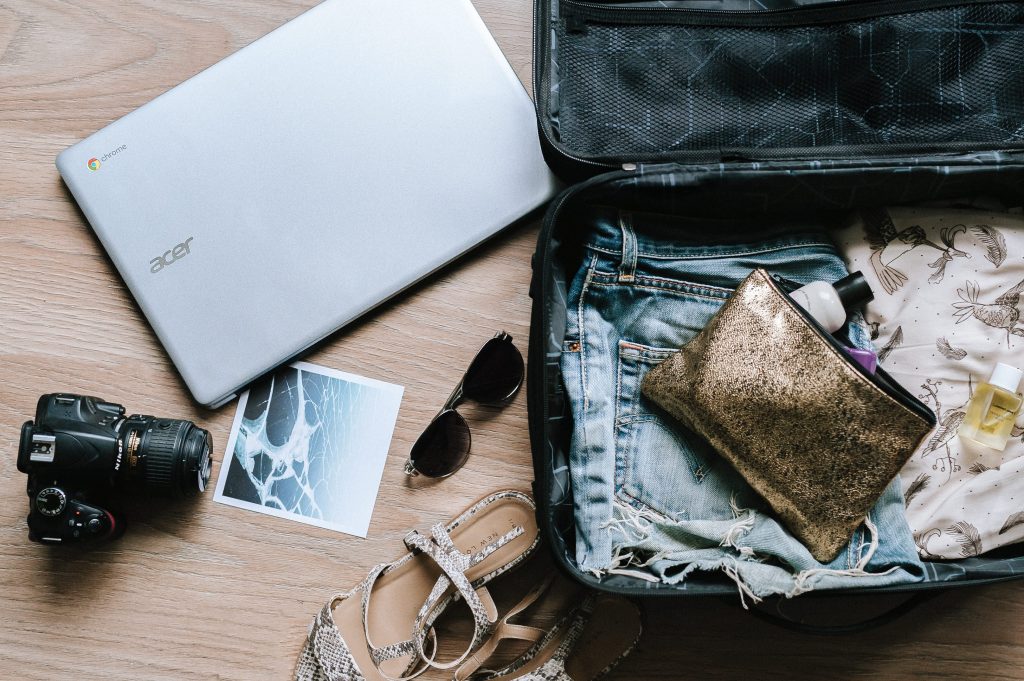 Your Travel Days
Make sure you have your travel documents easily accessible to you during your travels but yet tucked away safely away from pickpockets.  You never know who you encounter in airports.
Airports and planes can get warm and cold in an instant, dressing in layers can help you switch from one temperature to the next.  I always have a scarf in my carry-on, it's light and barely takes up any space but can give me that extra layer if I need it.
Some other items to bring along with you in your carry-on:
A small pillow or one of those neck pillows;
Earbuds and/or earplugs for some quiet me-time;
Your laptop, a good book, puzzles, movies, podcasts, …
Lip balm for dry lips;
Ginger just in case you get a little nauseous;
Some of your favorite snacks (avoid liquids before having to go through TSA checkpoints of course)
Not sure what you can or cannot bring in your carry-on bag?  Check the TSA list.

Pack like a Pro
Now that you have all your items ready to go, here are some packing tips:
Put your items on your bed as you would wear them to make sure you have all the right sets.  Who wants to show up with mismatched items?
Packing cubes or space saver bags are great ways to organize your clothes and they can save you a lot of space as well'
Roll, not fold.  Believe it or not, but if you roll your clothes rather than fold them you'll save yourself some extra space in your luggage.  Some people even add some tissue paper in between their clothes before rolling them for some wrinkle control;
Throw in a few dryer sheets for that fresh clean smell'
Throw in an extra laundry bag and place all your worn items to keep them separate from your clean items.
Want even more tips?  Check out some of our Quick Tips for your trip!
We can't wait to see you on your next trip to Aruba and remember, the better planned & organized you are for your trip, the less stressed you will be while traveling.
Safe travels… ✈️