Many ARUBA LOVERS are avid beach enthusiasts, so we decided to create the ULTIMATE CHECKLIST FOR A FUN-IN-THE-SUN BEACH DAY on the One Happy Island.
Check out the features below!
Reef safe sunscreen
With the world having lost 50% of our coral reefs in the last 30 years – reef safe sunscreen should be your go-to when it comes to sun care!
Wondering where you can get some reef safe sunscreen on Aruba?
Arubalife Organics – Available to purchase online, or if you're a guest at Bucuti & Tara Beach Resorts you can find a jar of this locally made, organic, and reef-safe sunscreen butter in your in-room mini bar.
Nature's Discount – This reef safe sunscreen by Stream2Sea is available in-store at Nature's Discount.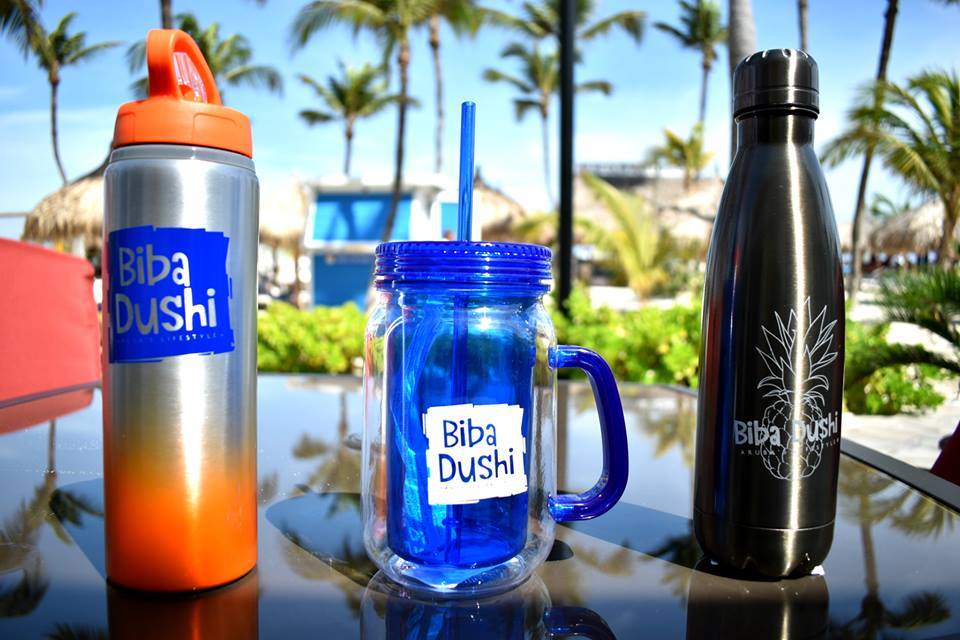 Cooler PAcked with drinks & Reusable drinkware
A cooler with drinks is a must for staying hydrated while beaching it in Aruba. As the temperature is MUY CALIENTE year-round, we would definitely recommend packing some H20.
Additionally your beverage of choice is also welcome to get extra festive on your BEACH DAY on the One Happy Island. Our personal faves? Wine & beer.
Don't forget the ice to keep those drinks cold!

Sand-approved seating
To make sure you are as comfortable as can be, make sure to bring some sandy toes-approved seating options!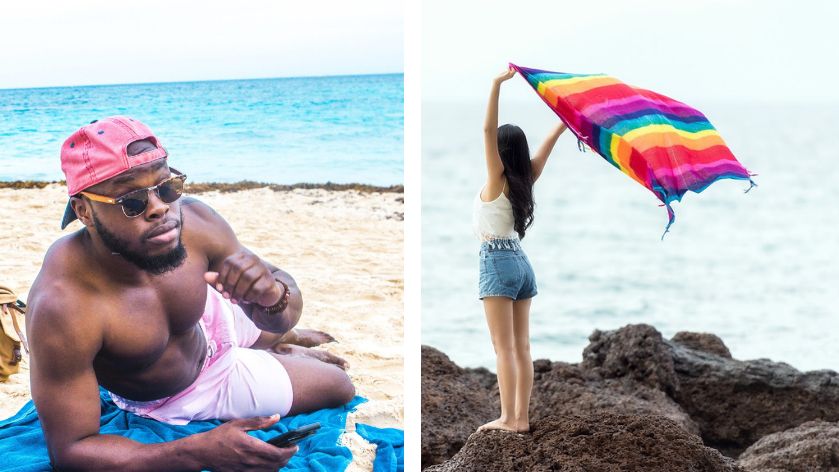 From collapsible beach chairs, to the classic towel, to the funky beach blankets, you've got plenty of options to match your personality.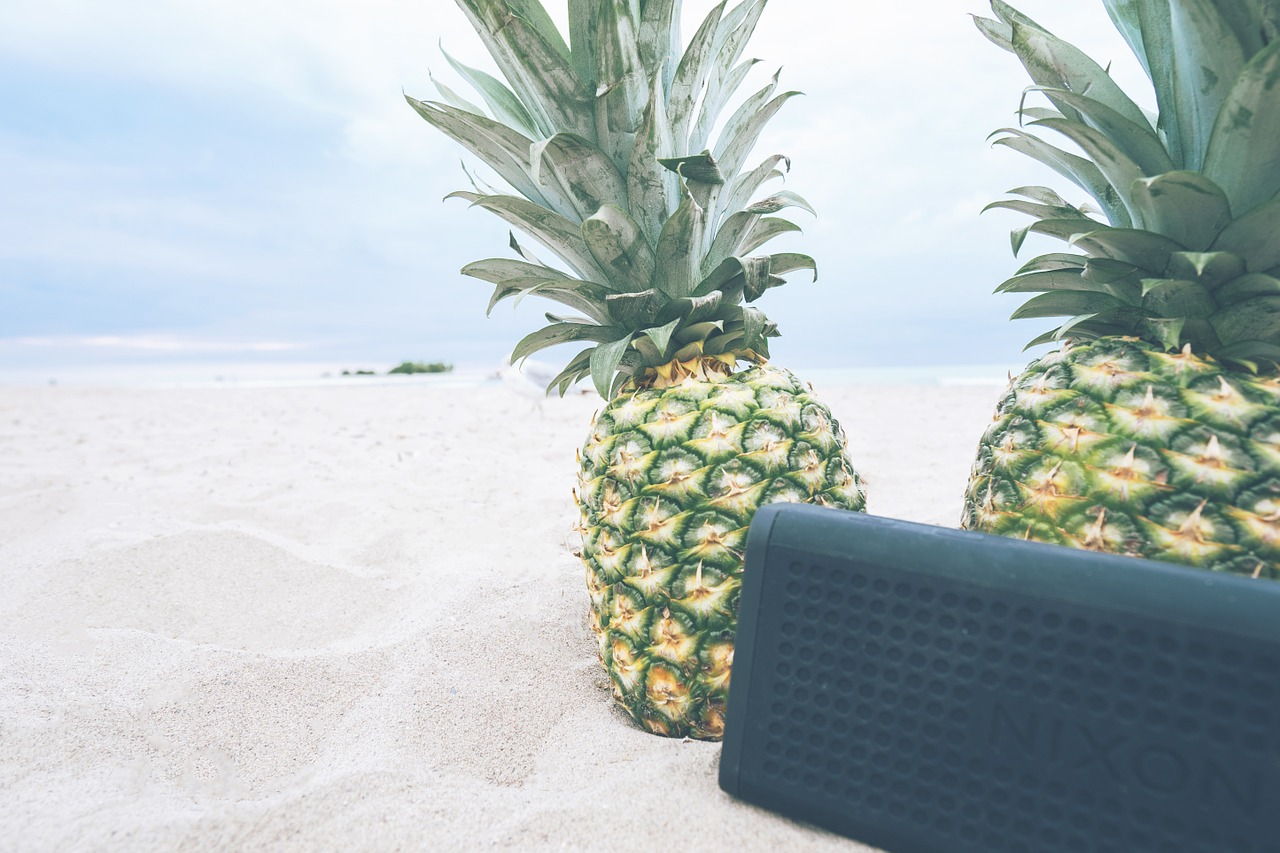 Beach-friendly Speakers & POWER BANK
Muzika makes the world go round, and a power bank will help keep the music flowing AND keep you connected in case your phone needs a little energy boost. #DOUBLEWIN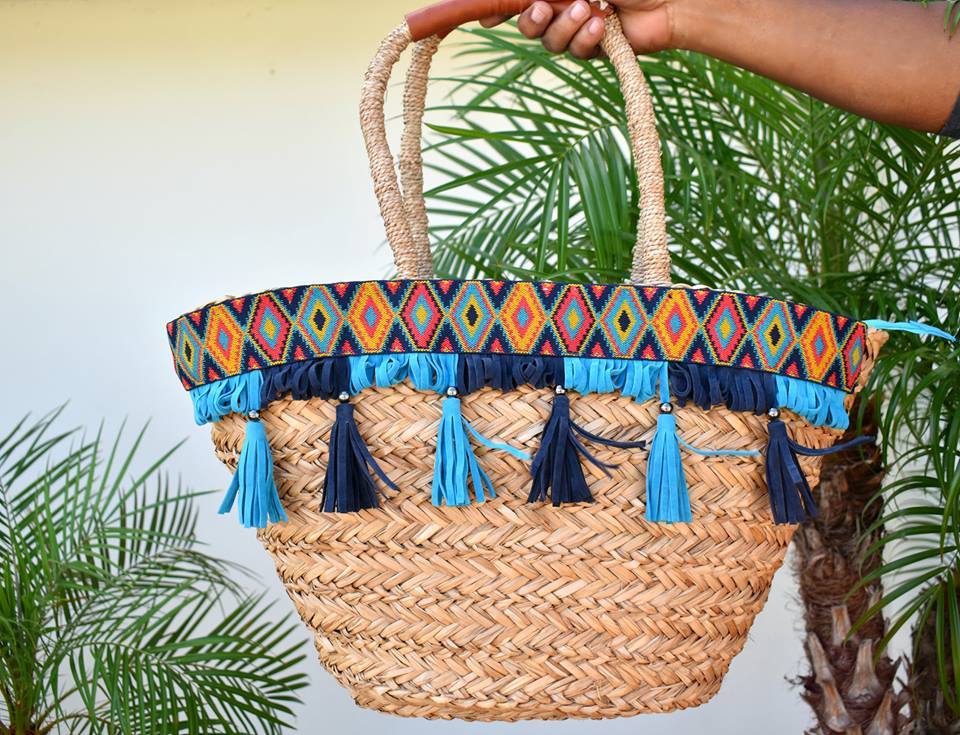 Beach Bag with Snacks
Snacks are always a good idea. As for what kind of snacks, that's all up to you. No one's gonna judge you for bringing a pizza to the beach.
Want to shop for some goodies to fuel up on while you have your R&R day?
Check out the grocery stores in Aruba for food and drinks! (ice too!)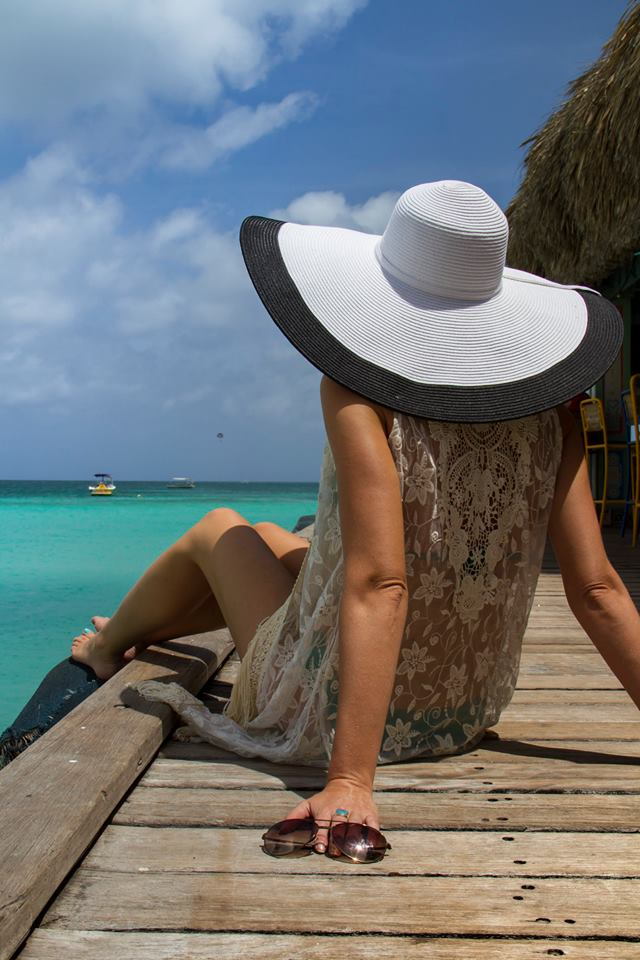 Hat and Sunglasses
Give your your face some extra TLC when it comes to sun protection. Bring a hat and some sunnies for your beach fiesta.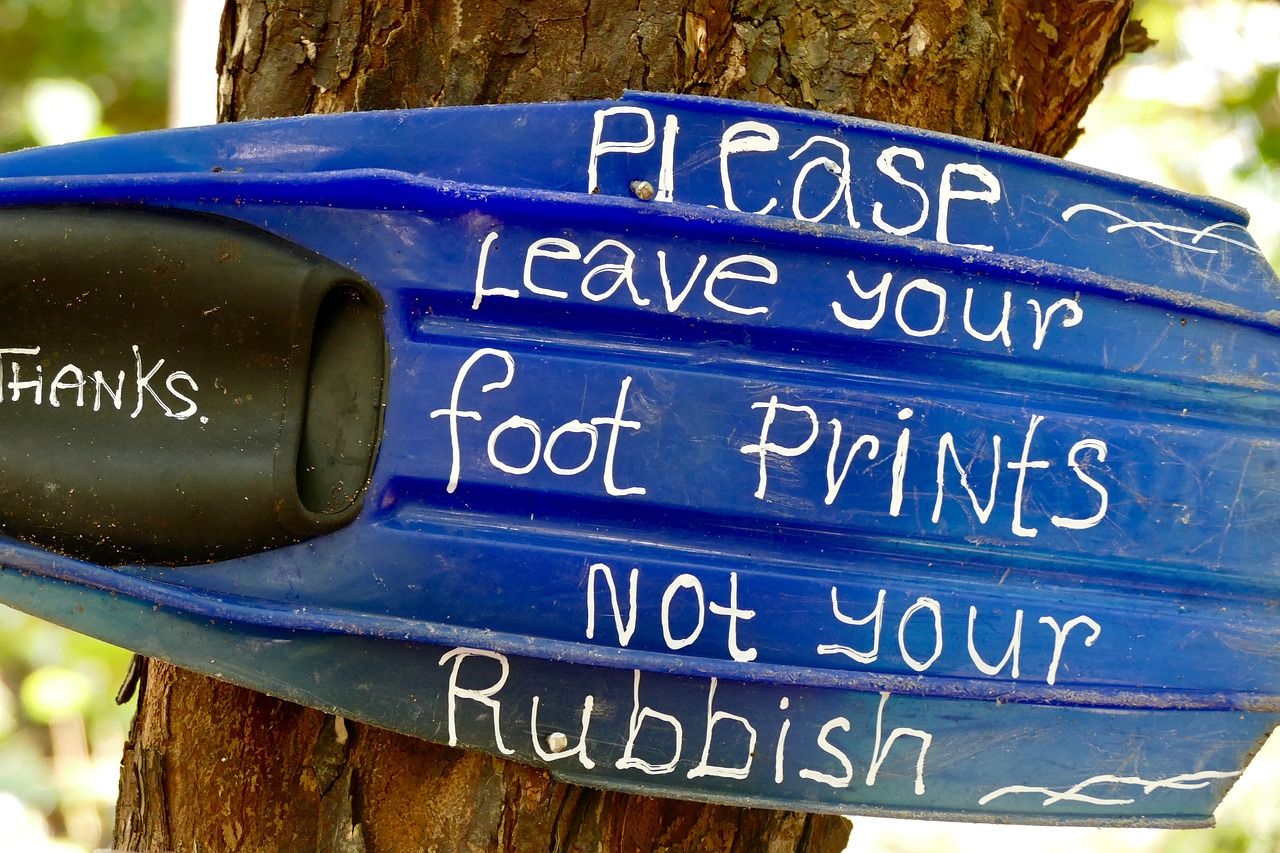 Trash bag – KEEP THE BEACHES CLEAN
Be sure to clean up after yourself.
If you see some trash due to the unfortunate act of litterers, help our island out by picking it up! One small act, by many, can have a MAJOR IMPACT.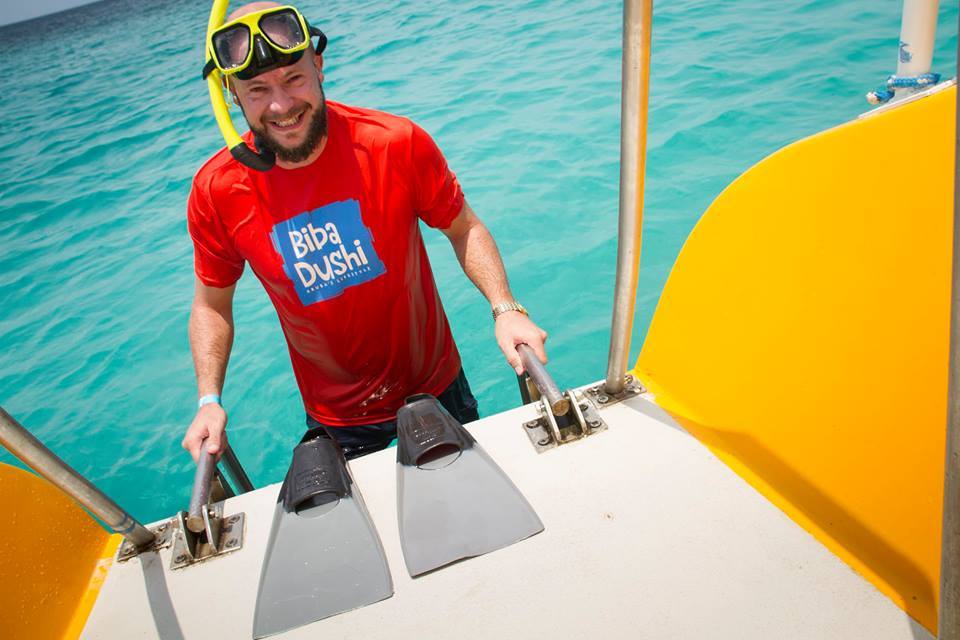 BEACH-WORTHY ACCESSORIES
We LOVE floaties and snorkeling here at VisitAruba. Having these beach accessories on hand just makes the day even more enjoyable.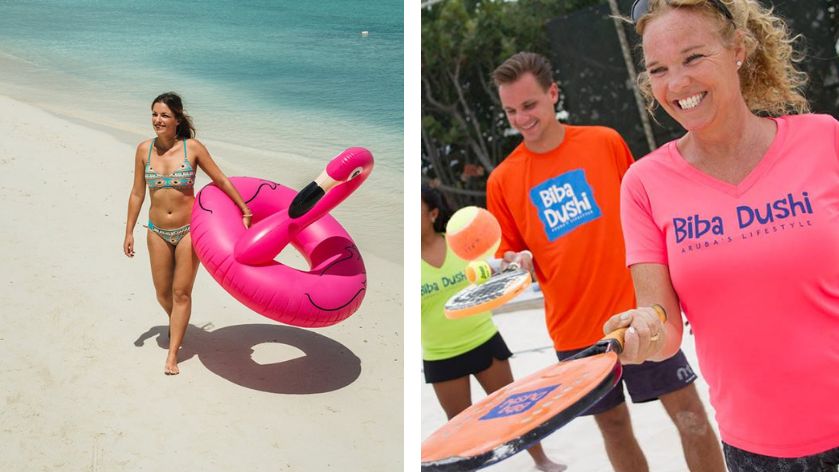 From water activities like surfing, to seaside sports such as beach tennis and playing soccer, to reading a good book while you catch some Vitamin D, beach-approved accessories are like the cherry on top of a sundae.
LAST, BUT NOT LEAST YOUR AMIGOS 😀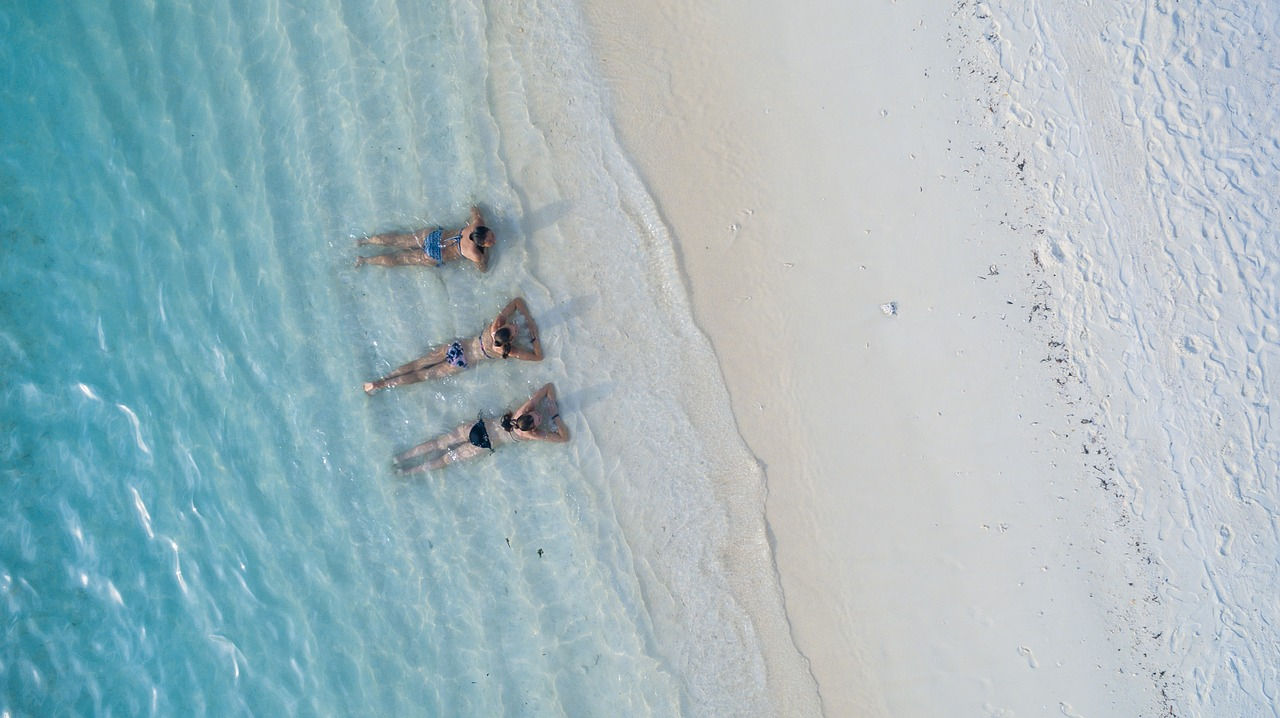 We hope you can make good use of this BEACH CHECKLIST.
See YOU by the seashore! 😉
Keep up with the latest updates, especially created for the Aruba lovers of the world, by liking us on Facebook and following us on Instagram!