Looking for some Insta-worthy pictures to take during your vacation in Aruba?
Check out our list of locations that are sure to be the perfect backdrop for your pictures in paradise! We've even accompanied these locations with some hashtags for inspiration!
Escape to Mangel Halto
#MangelHalto #StaircaseToParadise #Wanderlust
Snap a picture by one of Mangel Halto's unique set of stair cases…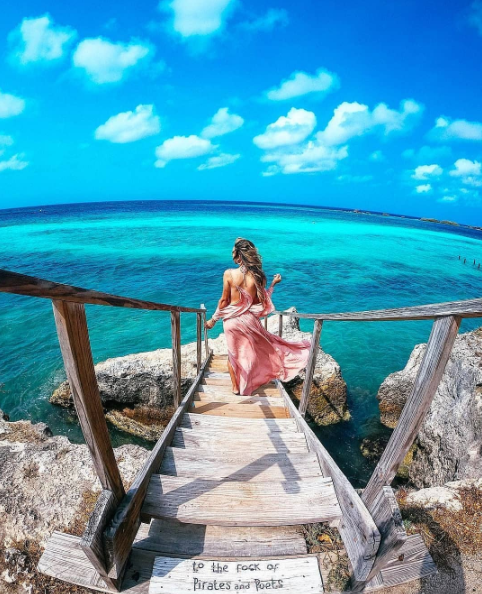 Or head on over to the mangroves for a luscious green backdrop!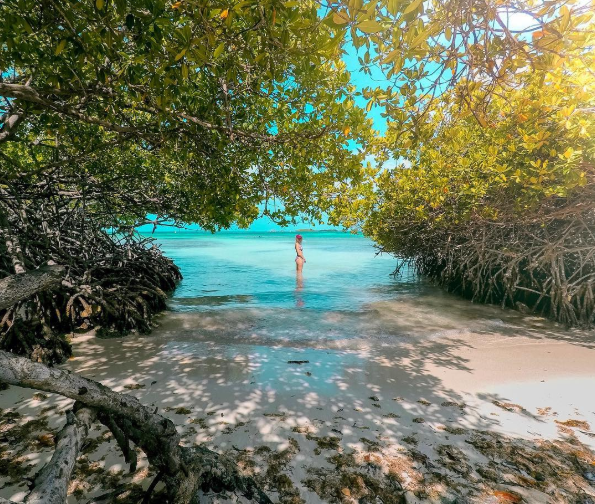 Bushiribana Gold Mine Ruins
#Bushiribana #Ruins #NorthCoast
The ruins have several open window structures, providing the perfect picture frame for your photo! Let the wind blow through your hair and capture that wild essence of the North Coast!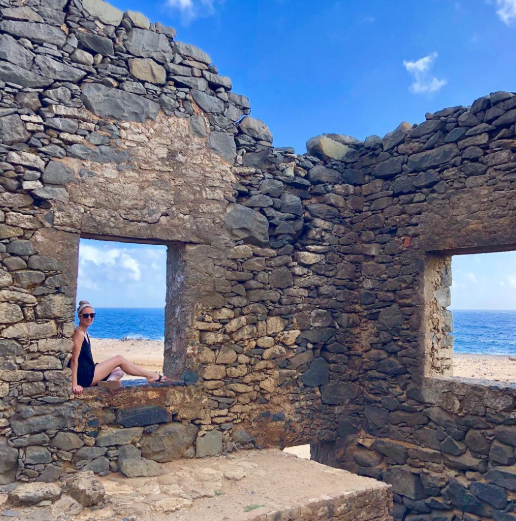 San Nicolas Street Art Murals
#SanNicolasAruba #OneArtisticIsland
San Nicolas, which is quickly becoming the artistic heart of Aruba, boasts some of the best street art you've ever seen… clearly too good to pass up for a photo op!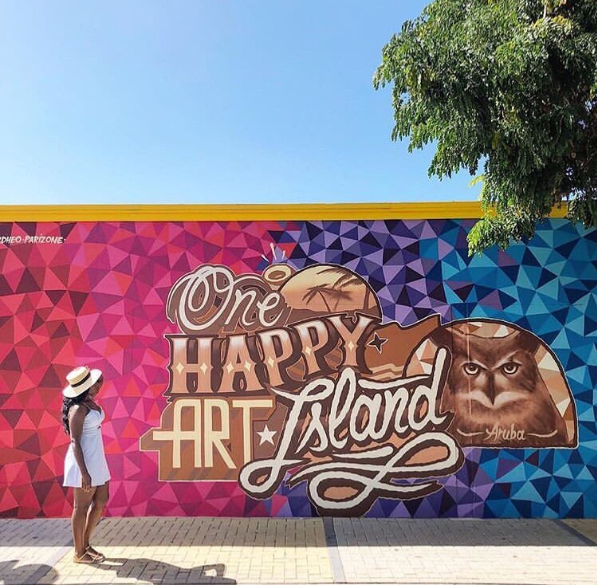 Divi Tree at Eagle Beach
#EagleBeach #NoPlaceIdRatherBe #DiviTree
You may have seen this iconic tree once or twice when reading about one of the world's top beaches, rated #3 by TripAdvisor… the one, the only – Eagle Beach!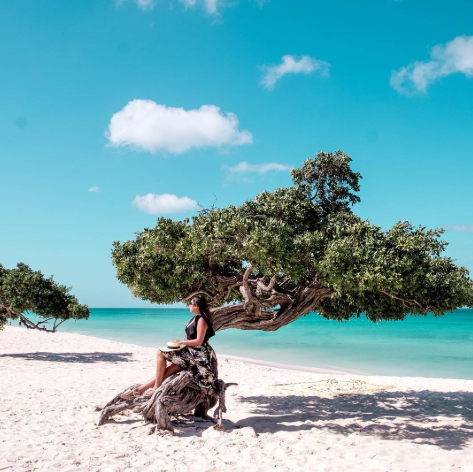 Flamingo Beach of Renaissance Island
#RenaissanceIsland #FlamingoBeach #RenAruba
How could we leave off Renaissance Island's famous and internationally known pink friends?! That's right, we couldn't…
Can't get to Renaissance Island? Snap a picture by Lucy's Retired Surfers Bar & Restaurant's fun and colorful flamingo decorated wall instead… and grab some delicious grub and a drink while you're at it!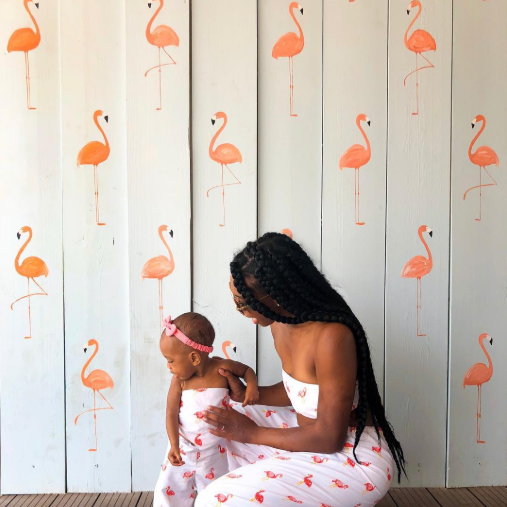 Red Anchor at Seroe Colorado
#SeroeColorado #RedAnchor
Located at the Southeast point of the island, this big red anchor is the perfect pit stop when heading to Baby Beach. Climb onto the anchor for a fun pose!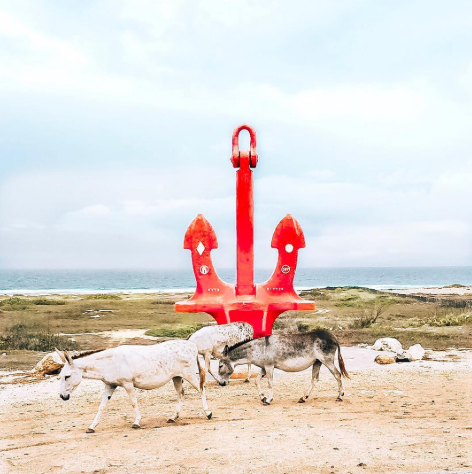 Palm Tree Duo at Punta Brabo Beach
#PalmTrees #LoveAndPalmTrees
Located right by Matthew's Beachside Restaurant, you will find a pair of palm trees standing tall calling your name for a picture!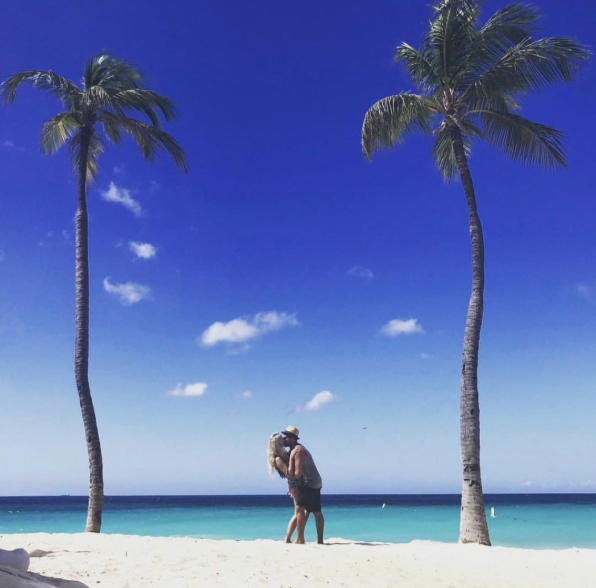 Flower Backdrop at Hyatt Aruba Resort
#HyattAruba #FlowerGarden #Whimsical
Visit Hyatt Aruba Resort and find yourself among a vibrant, colorful and whimsical flower garden. The bright pops of color will give your photo a true magical touch!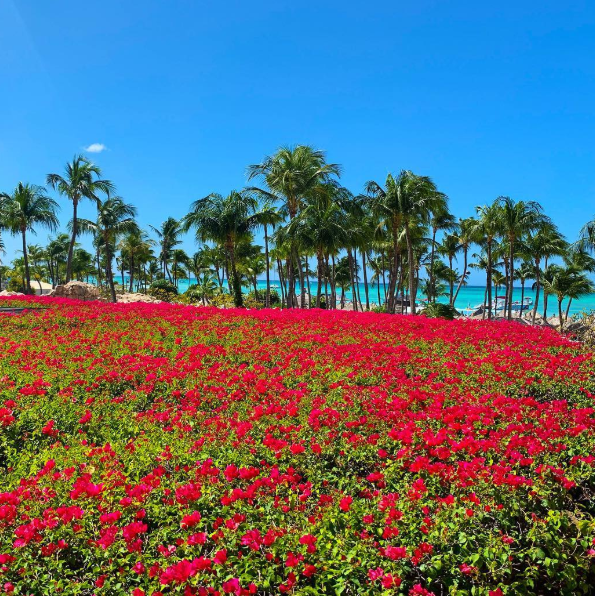 Natural Pool aka Conchi
#NaturalPool #Conchi #WildSide
Take yourself to the island's North Coast (wild side) for a completely different feel than the hotel and beach area. Make your way down to the Natural Pool and you will see why it is worth the trip!
The Hammock at Divi & Tamarijn All Inclusives
#Divi #Tamarijn #HammockLife
Swaying in a hammock, feeling the warm breeze on your skin and listening to the sound of the calming sea behind you… can you think of anything better? Neither can we! So plop yourself down on that hammock and strike your best pose.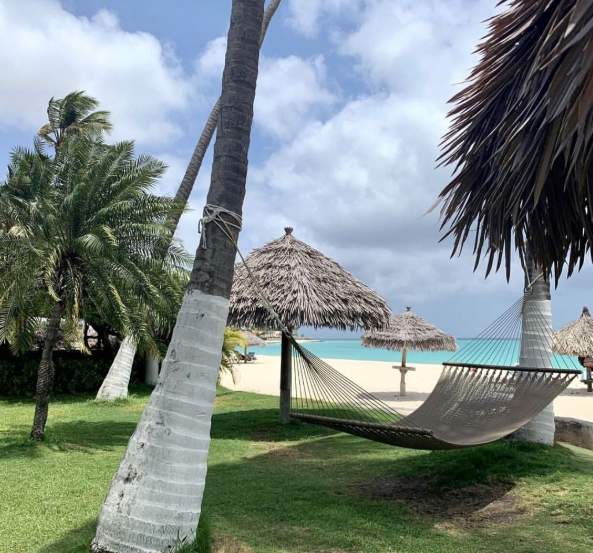 Onboard a Sailboat
#Sailboat #CaribbeanBlues #ImOnABoat
Climb aboard a sailboat (there are many to choose from in Aruba) and sprawl out on the bow net for a mesmerizing shot surrounded by nothing but Caribbean blues.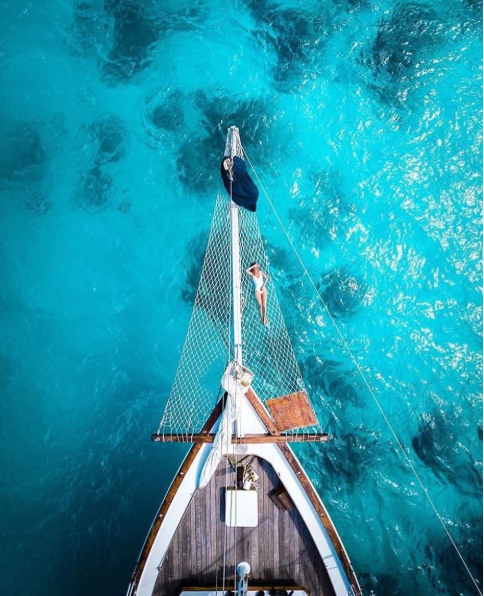 Caribbean Sea
#CaribbeanSea #BeachMoreWorryLess #SaltLife
If you're pictures aren't turning out as planned or you don't have much time to travel around the island, you can always rely on the mesmerizing and breathtaking Caribbean Sea for the perfect backdrop! Oh, and it's always easy to get to when you're in Aruba!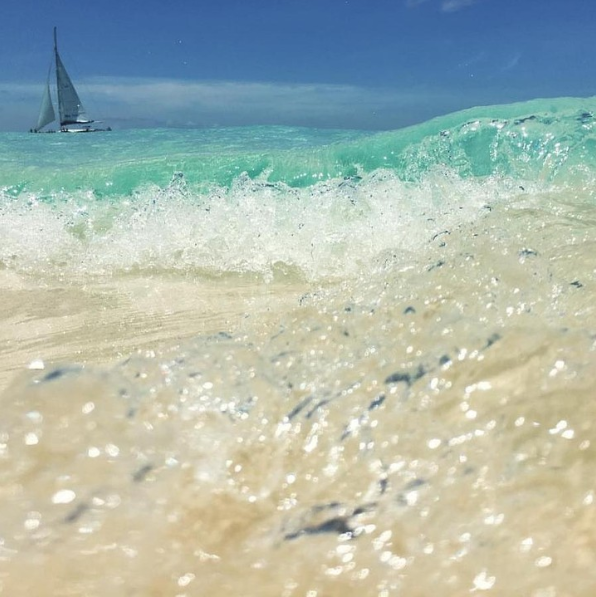 Aruba's Sunset
#Sunset #ArubaSunset #MagicInTheSky
Trust me, it's pure magic in the sky, EVERY time. Aruba's sunsets never disappoint. If you can manage to capture it for the gram you will have one dreamy  picture, making your followers wish they were there! Check the sunset times here!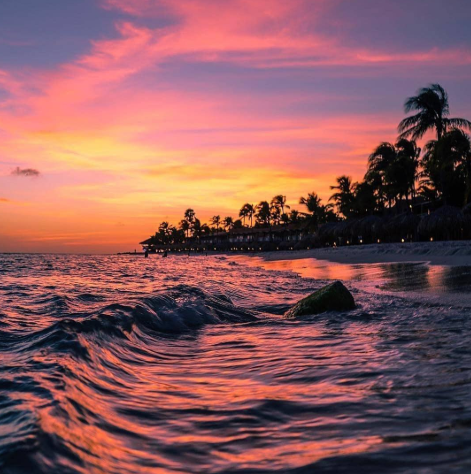 I Love Aruba Sign
#IloveAruba #OneHappyIsland #Aruba
Long live the "I Love Aruba" sign! Okay, so this may seem like the ultimate cliche tourist picture to take, but by the end of your trip you will be SO in love with Aruba that you can't resist!
Not sure how to get to some of these places?
Ask a local, use our VisitAruba App's handy GPS map (iPhone/Android) or simply let your sense of adventure lead the way (good luck)!
Don't forget to follow us on Instagram and use #VisitAruba so we can share your happy Aruba pictures!