It's always a great idea to round up the family and take a vacation for some much-needed fun, relaxation and quality time. If you're considering coming to Aruba check out our suggestions further down below for fun things to do and see on the island for the entire family to enjoy!
For those traveling with young ones, we understand you may be in need of a parent's night (or day) out. Well, we are here to tell you that is absolutely possible! Let Sitters Aruba, a trusted babysitting company come to your accommodation and watch your children while you enjoy some well-deserved alone time.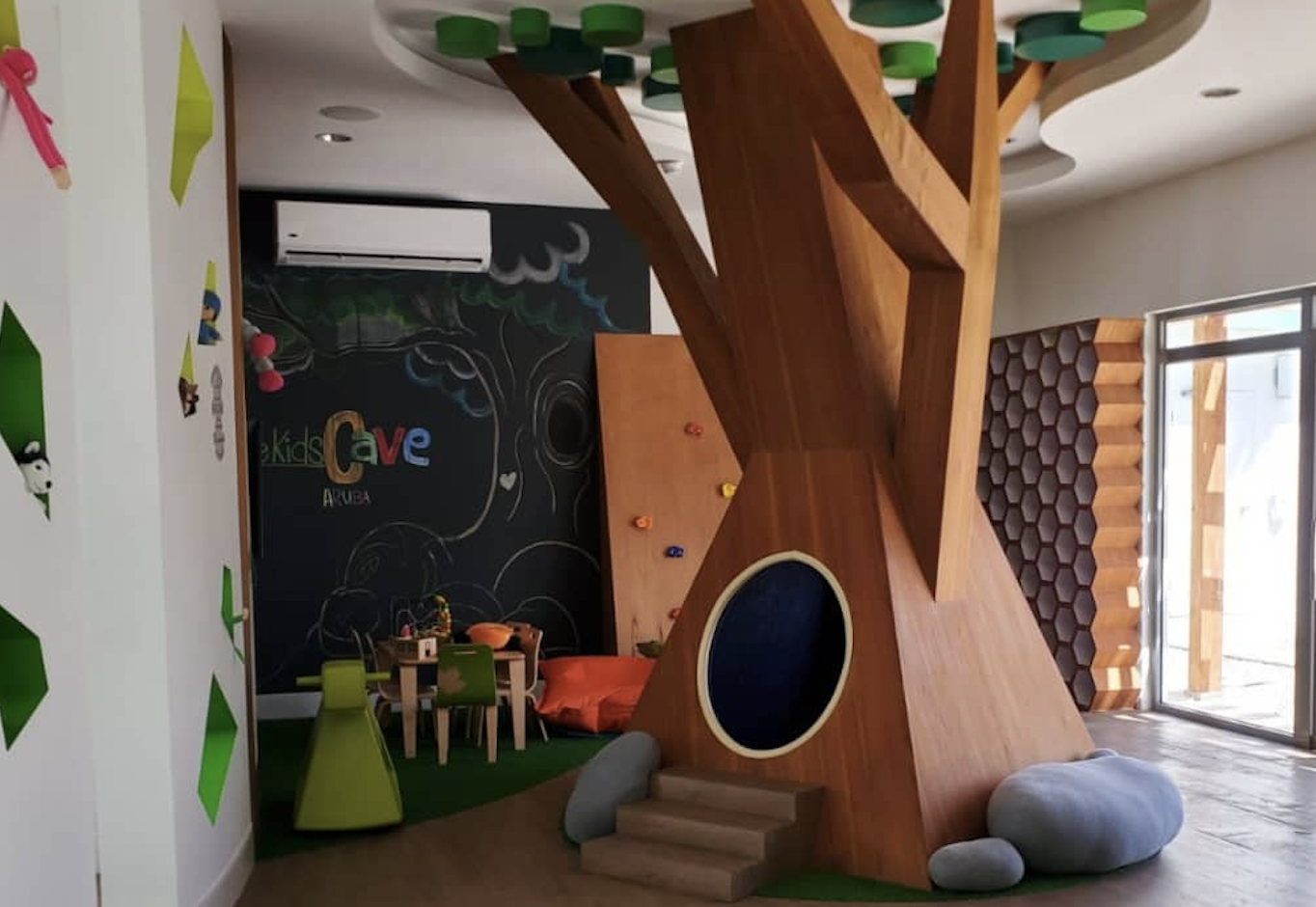 Sitters Aruba is a family-owned and operated on-call babysitting service offering in-room babysitting, child, disability and elderly care at all high-rise and low-rise hotels and vacation home rentals. Their sitters are extremely well experienced in the care sector and have been carefully screened in order to join their team. To find the perfect babysitter match for your needs contact them today.
Now, onto our suggested family activities and sights & attractions to explore on the island:
Explore Arikok National Park and natural attractions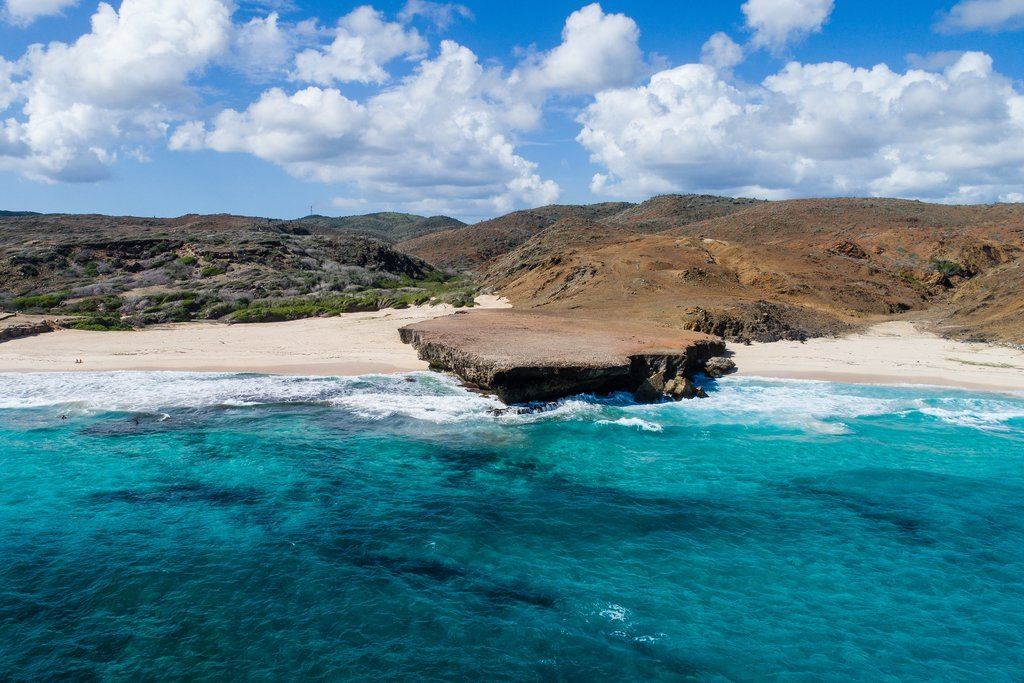 Are you ready to explore the diverse natural beauty that Aruba has to offer? Gather your crew and head to Aruba's National Park for a day filled with fun island adventure! On the way to the park and inside of the park, there are plenty of natural attractions to discover, such as caves, rock formations, freshwater ponds for fish pedicures, natural pools,  inlets with wild beaches, hiking trails, gold mine ruins, and more!
While purchasing your day pass at the Visitor's Pass you can even arrange to hike with one of the well-experienced and knowledgable park rangers. If a hike doesn't exactly suit your family we suggest joining a guided tour.
Browse island tours and nature attractions.
Play day at Arcade Aruba or Aruba Waterpark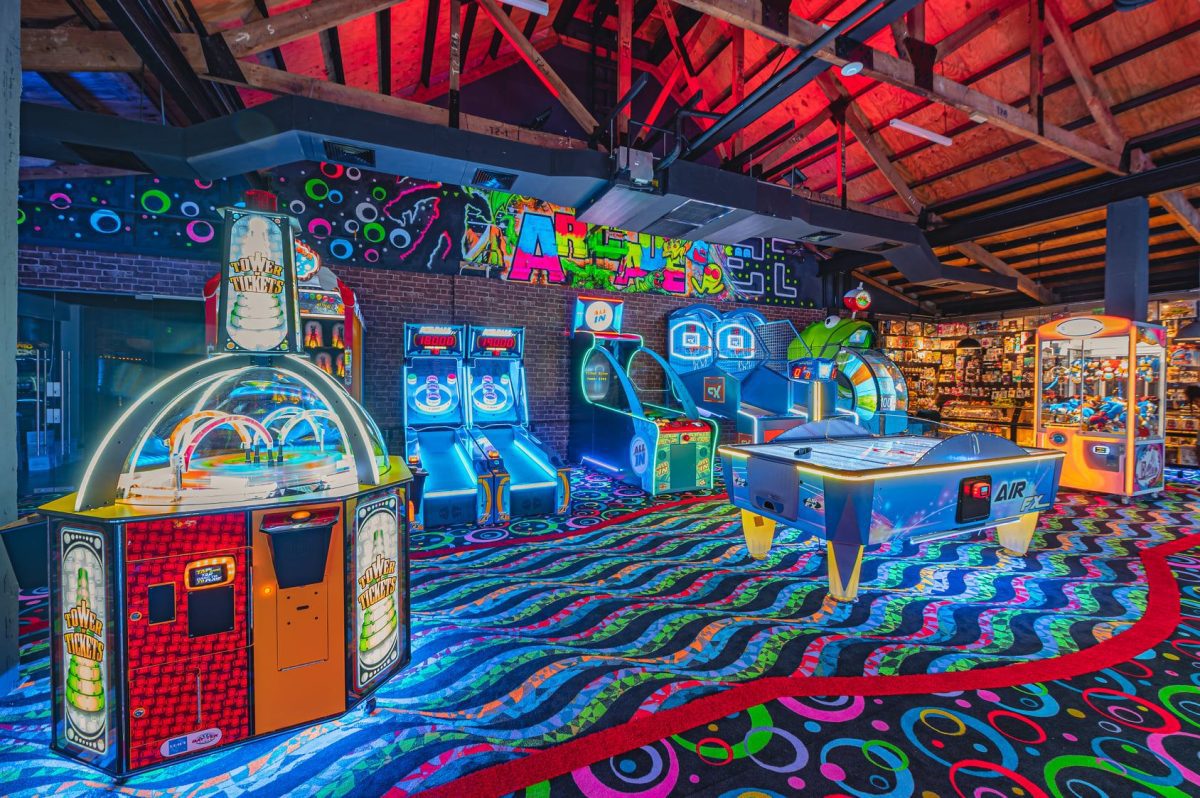 Arcade Aruba by Wind Creek, located in Renaissance Marketplace, is known as one of the coolest 'hang-out' places for children and teenagers for gaming. The arcade offers many games and activities to entertain all, from young to old. It hosts 20+ machines with games like King Kong VR, Jurassic Park, Air Hockey, Basketball, Nerf Arcade and Racing.
Parents can also opt to relax and dine at Renaissance Marketplace. View more information on Dining at Renaissance Marketplace. There's also more fun to be had at 5 o'Clock Par & Chill, where you can enjoy great food, and drinks, and play your favorite sports (virtually).
Don't miss out on this fun-filled family evening!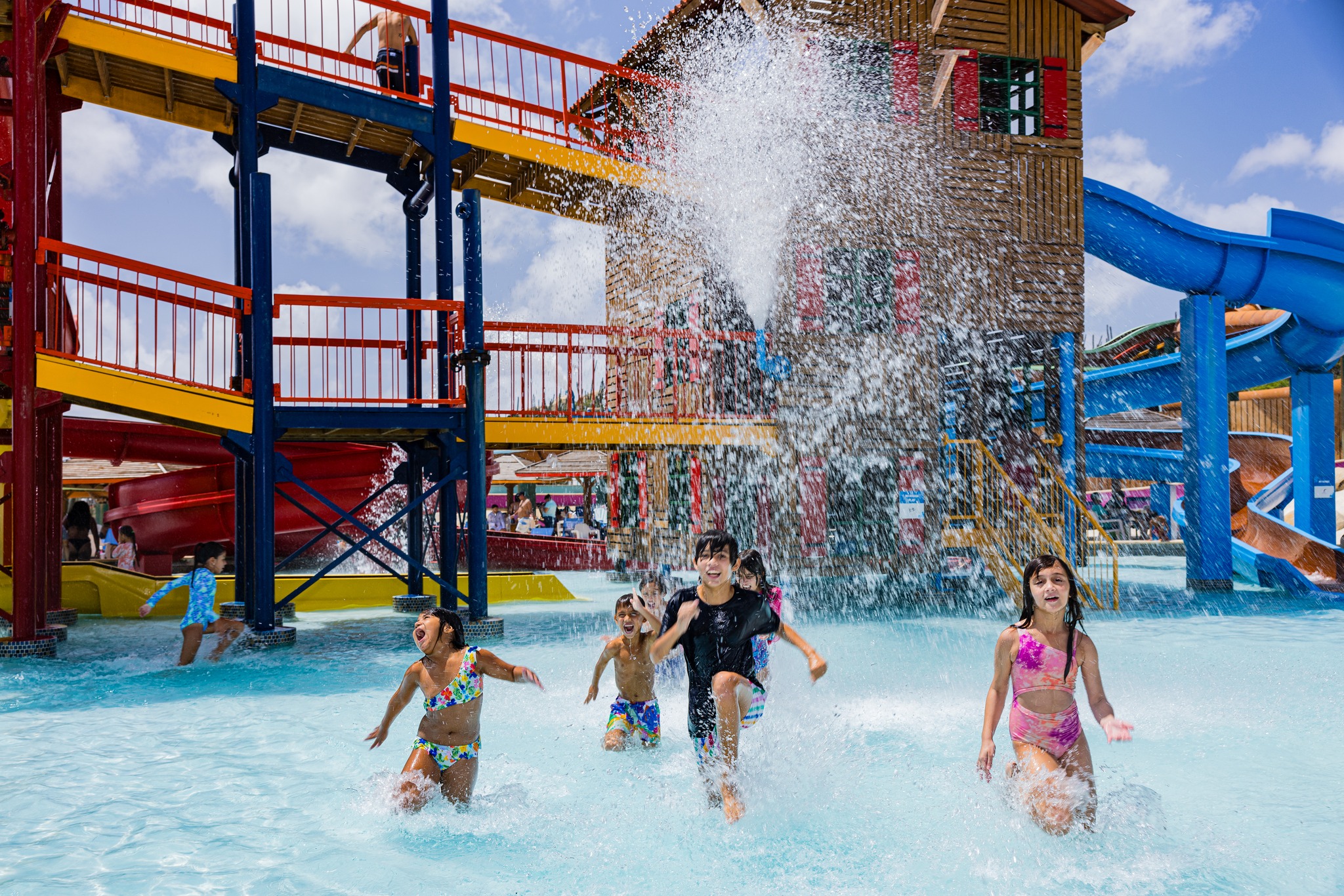 If you're looking for some fun under the sun, head to Aruba's Waterpark, located right by the famous Hooiberg in Santa Cruz. The waterpark is open on weekends from 10 AM – 5 PM.  A day at the waterpark is always a hit with the kids and not a bad deal for the adults either who can leisurely lounge poolside. Purchase a regular ticket or opt for an all-inclusive ticket, which includes unlimited food and drinks. Contact the park for more details and official opening hours, as they can change depending on the season.
Kid-friendly beaches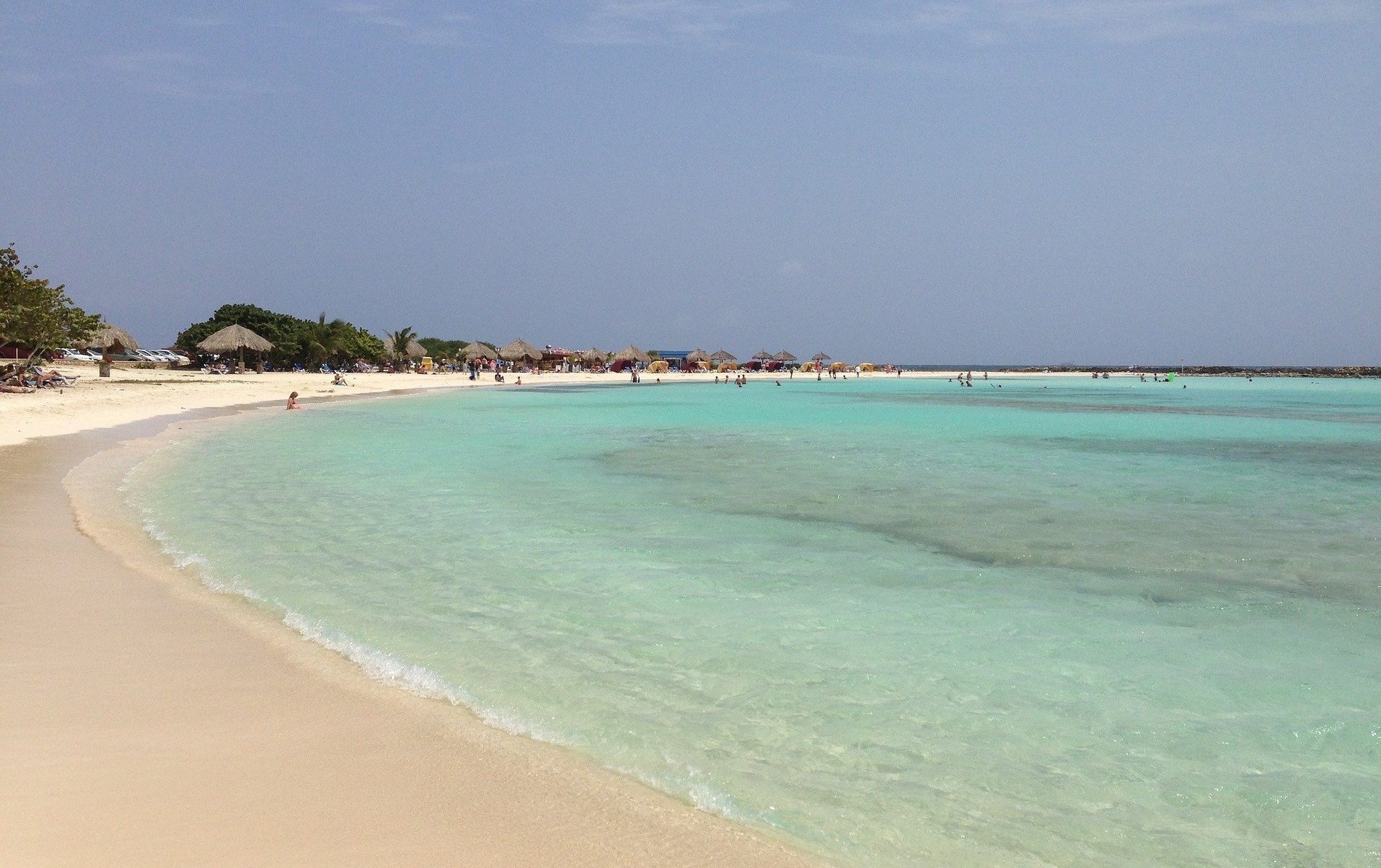 While every beach is worth visiting in Aruba, some especially family-friendly beaches include Baby Beach, Mangel Halto, Surfside Beach, Arashi Beach, Boca Catalina Beach, and Eagle Beach.
Discover more beaches in Aruba.
Splish splash the day away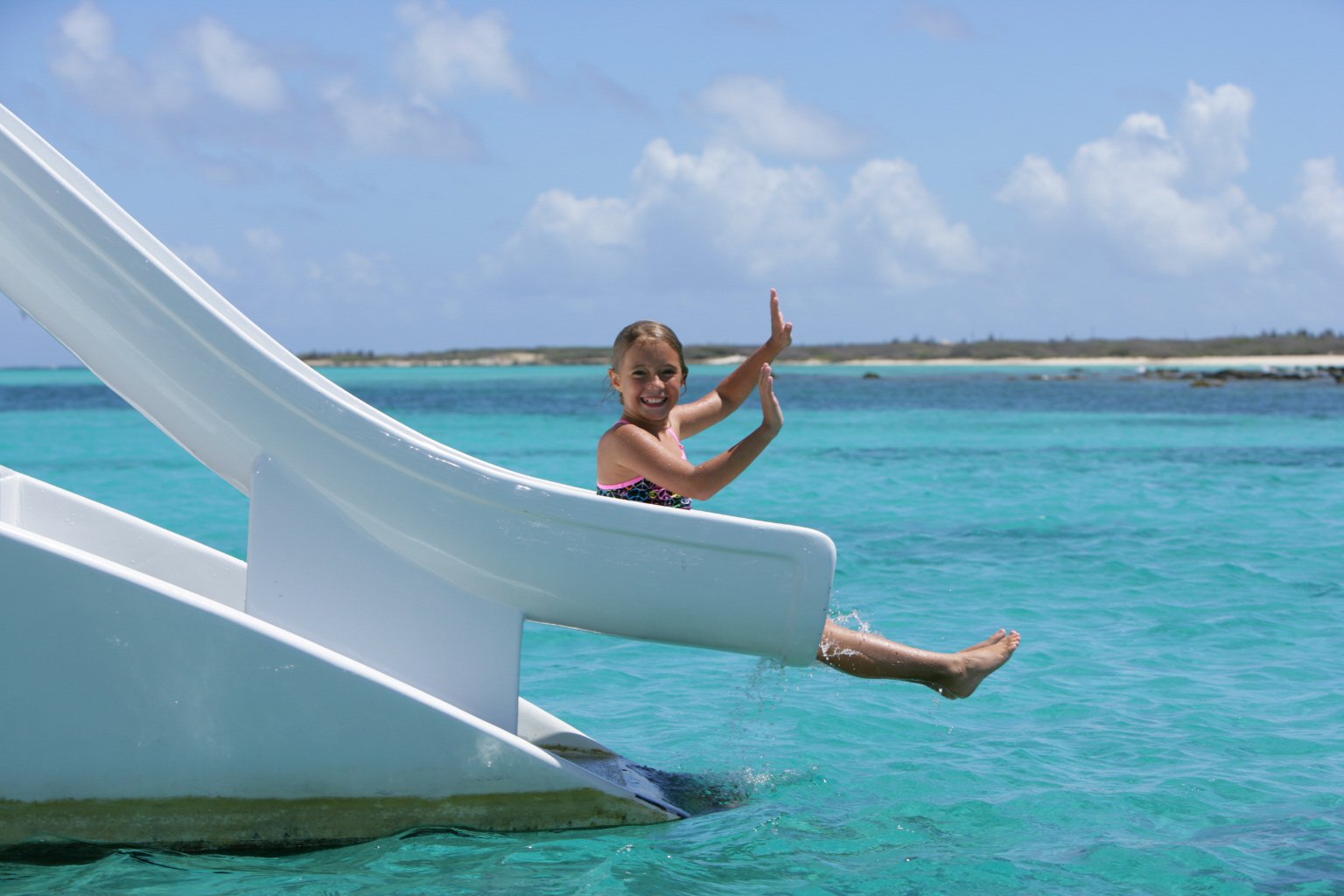 If you want to take your beach day up a notch grab your snorkel gear (you can rent it from Aruba Active Vacations or S.E. Fly N Dive), pack a cooler and visit one of the many beaches perfect for snorkeling.  Or, join a power snorkeling tour with Seabob Aruba or Octopus Aruba. You can also join a sail and snorkel cruise for a full morning or afternoon of family fun!
Discover more things to do in Aruba and start planning your Aruba vacation with us!
Fun dining adventures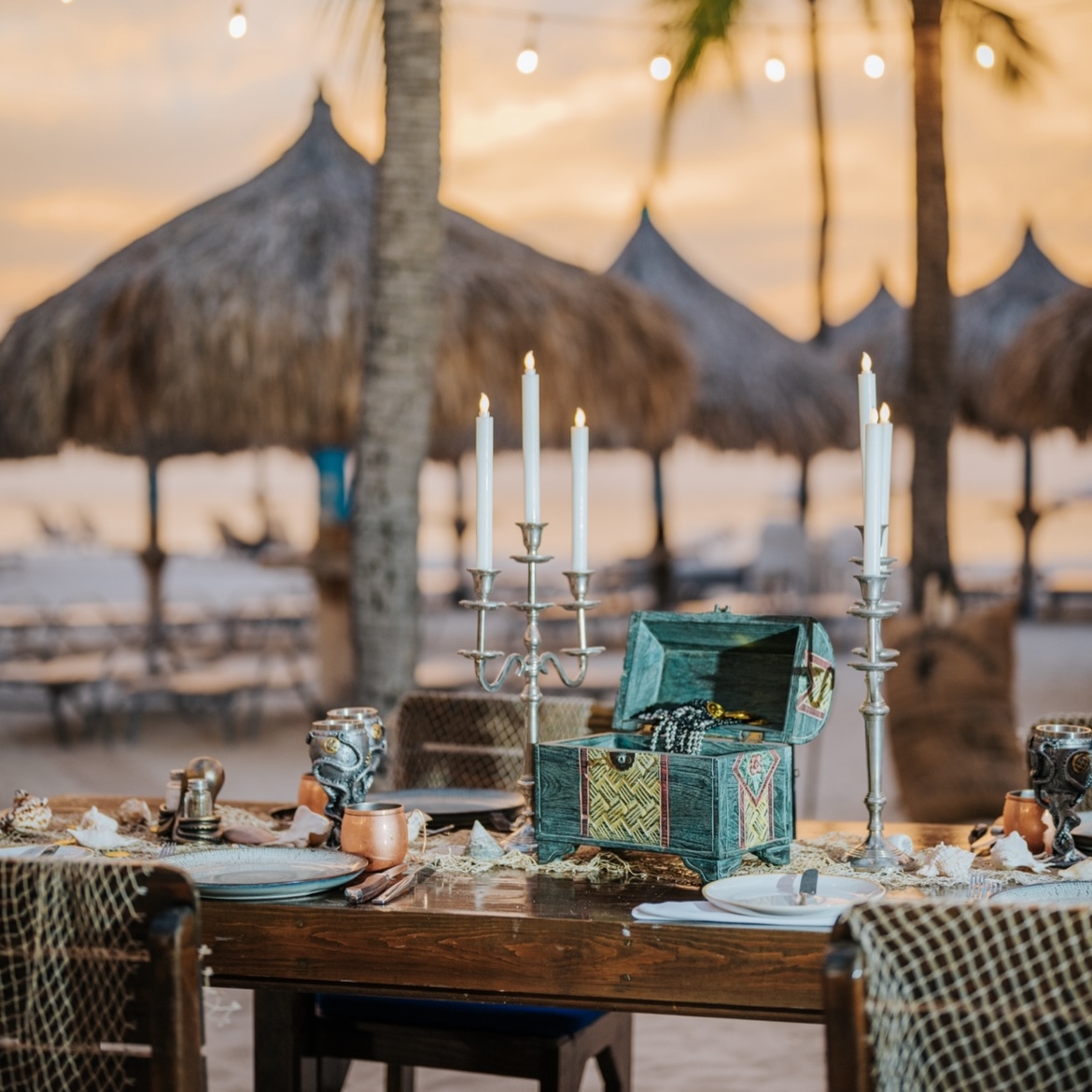 There are plenty of fun beachfront or waterfront restaurants that the kids will love, try Water's Edge, Matthew's, Gilligan's of Hilton Aruba, and Lucy's Aruba, which situated alongside the Renaissance Marina.
We especially recommend trying one of Aruba's newest and unique family dining experiences, the Pirate Dinner at Hilton Aruba. It's an…arrrghhh…perfect dining experience for the entire family! Your group will feel like rulers of the seven seas as you indulge in a Caribbean family-style pirate dining experience with flavors from the grill and toes in the sand. This takes place on the shores of Palm Beach at Hilton Aruba.
Another fun dining option for the family is one of the Dutch pancake restaurants (try The Dutch Pancake House, Diana's Pancake Place or Linda's Pancake House). The kids are bound to love their super-sized pancakes made any way they want. Oh, and don't forget to end the day with an ice cream stop. Yes, vacation calls for a treat every now and again!
Browse dining options in Aruba.
Meet the animals on the island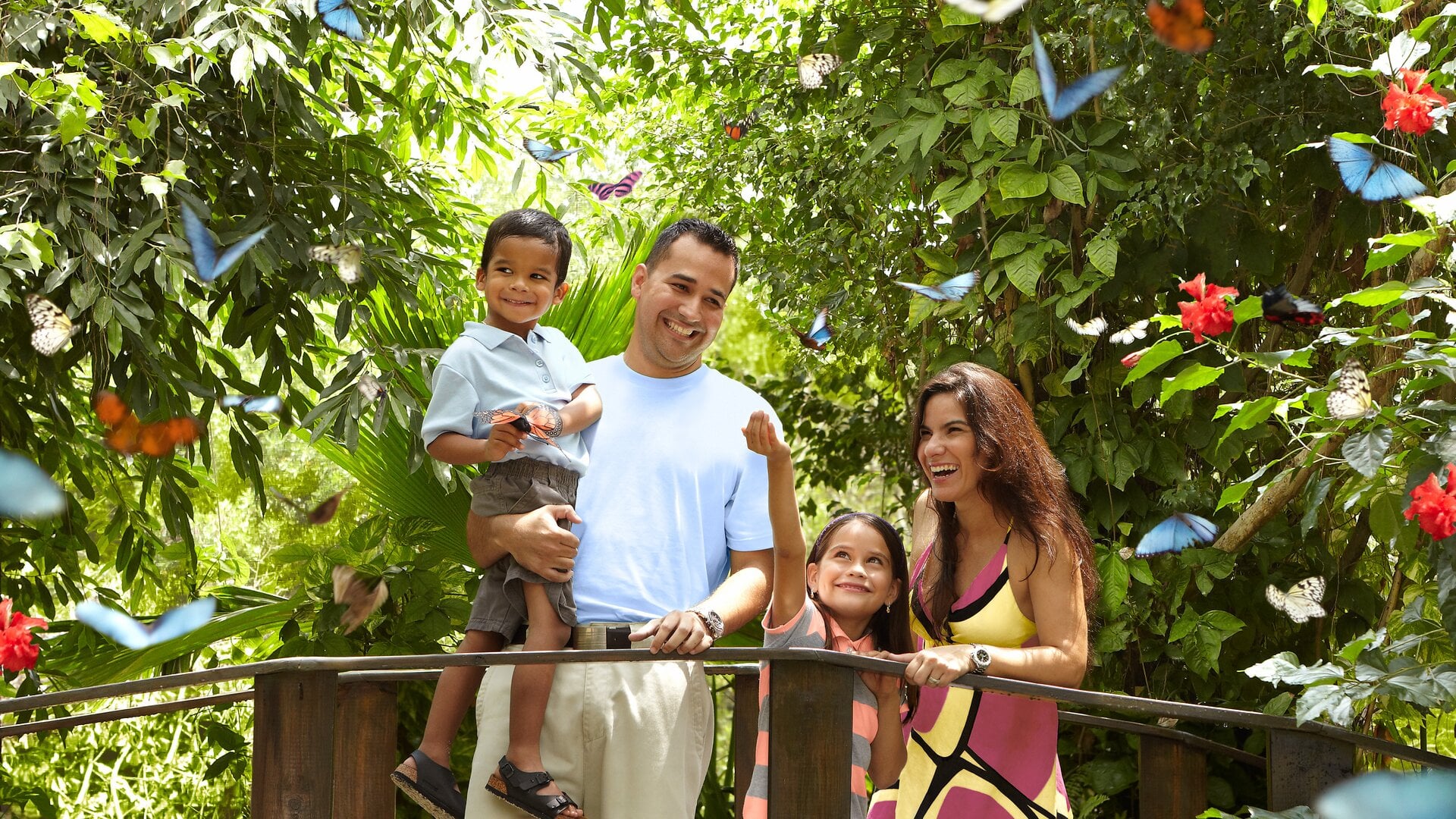 As you venture around the island, you're bound to come across wildlife on a daily basis with all of the iguanas, small lizards, goats, colorful birds, and wild donkeys hanging around. There are also plenty of venues to visit to meet and hang out with animals, such as the Donkey Sanctuary, The Butterfly Farm, Ostrich Farm, and Philip's Animal Garden!
Visit these places to see some of the cutest animals found on the island.
View more things to do and see in Aruba.
*Main featured photo by Holiday Inn Aruba Resort & Casino