With the countless picture perfect backdrops, gorgeous weather, steady warm breeze and clear turquoise waters… it's easy to find romance in Aruba. However, with so many different options and perhaps not as much time as you'd hoped for it is important to make the most out of your time on the island!
In honor of Valentine's Day our VisitAruba team is here to help you create your perfect romantic experience in Aruba. Whether you're looking for romantic strolls on the beach, candlelit beachfront dinners, discovering Aruba's natural beauty or an adventure for two, couples can craft an unforgettable time together on our "One Happy Island"!  In Aruba every day can truly be Valentine's Day!
Take a Stroll
Upon arrival one of the first things you cannot help but notice as you gaze down from the plane's window are the beautiful shades of blue surrounding the island, the pristine white sandy beaches and the lovely palm trees swaying in the island breeze. First stop, the beach of course! No list of romance in Aruba would be complete without a mention of the iconic beachside stroll.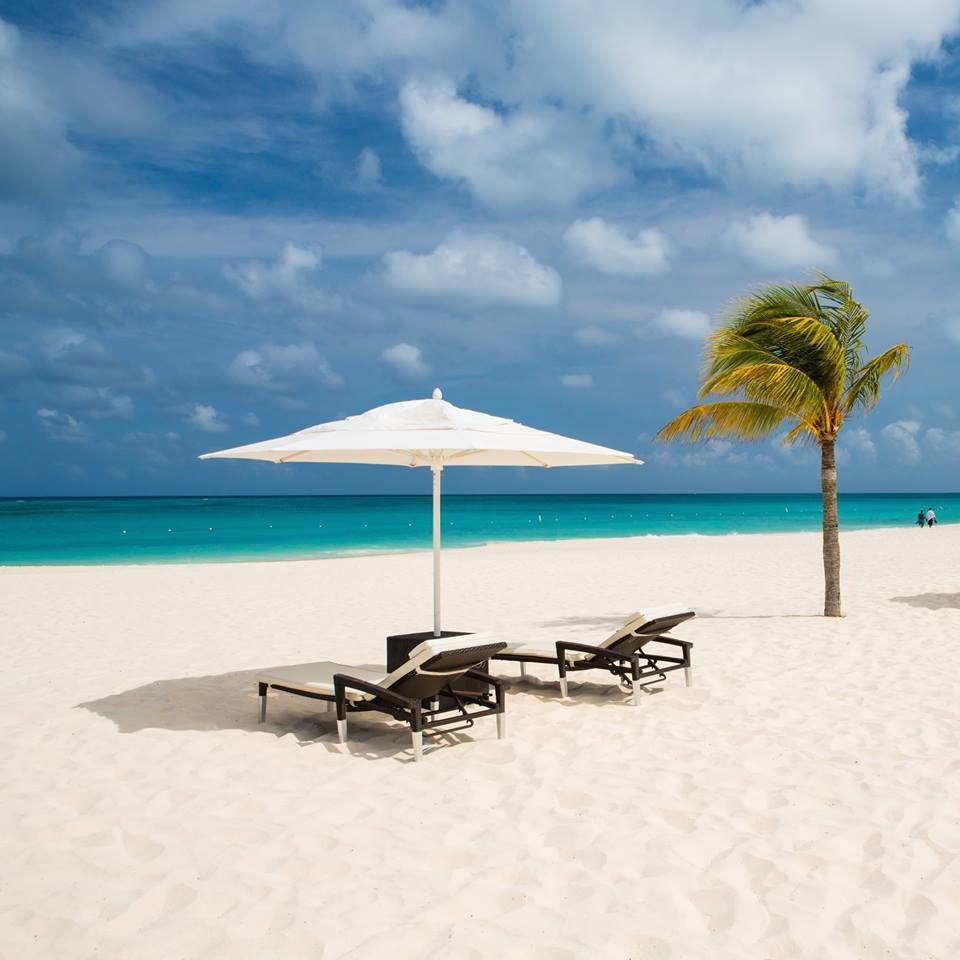 Photo Courtesy of Bucuti & Tara Beach Resort
There are many beaches to fall in love with and they are ALL worth paying a visit to! One of those must visits is Eagle Beach.  This wide stretch of soft white sand has been named one of the best beaches in the world. A perfect place for an afternoon or early evening stroll, just in time to take in Aruba's spectacular, multi-colored… dramatic sunset. Trust us, the sunset is not something you want to miss! Don't forget to take a picture to capture the beautiful moment!
Now that you've checked that off your list perhaps you wish to seek a bit more of an alluring, untamed view. If so, make your way to the North Coast! As you pass the beautiful green cacti, vegetation, rugged rock formations, herds of goats and approach the coast…you will see the dramatic, darker blue waters clash against the rocks, an impressive sight to see! With many trails and sights to discover there is plenty of walking to be done here.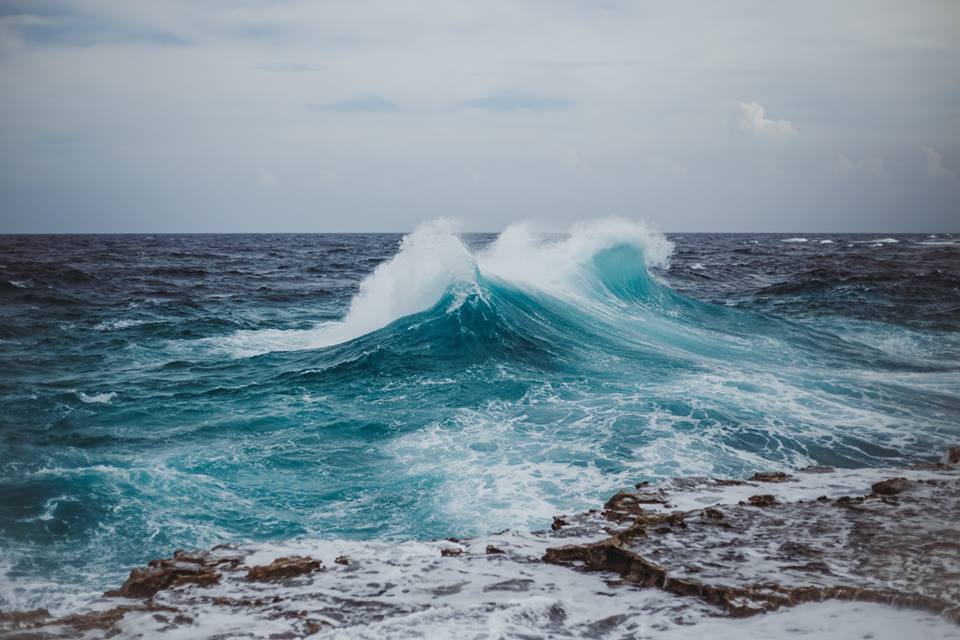 Photo Courtesy of Aruba Paradise Photos
Seek Adventure
Some sights and attractions in Aruba tend to be a little hidden and take a true adventure to get to. There are many ways to get there.  Whether you prefer to rent a jeep, a UTV for two or take a tour led by a professional guide, you will find the right one for you! Explore and discover Aruba's beauty together on a rugged adventure… but don't forget to take a dip in one of the natural pools to cool off! There is much to see.  Ride through Arikok National Park, visit the Bushiribana Gold Mill Ruins, the Alto Vista Chapel, discover caves and the less populated, untouched wild beaches. Find your ideal method of transportation with some of our highly recommended island tour companies: EL Tours and Fofoti Tours & Transers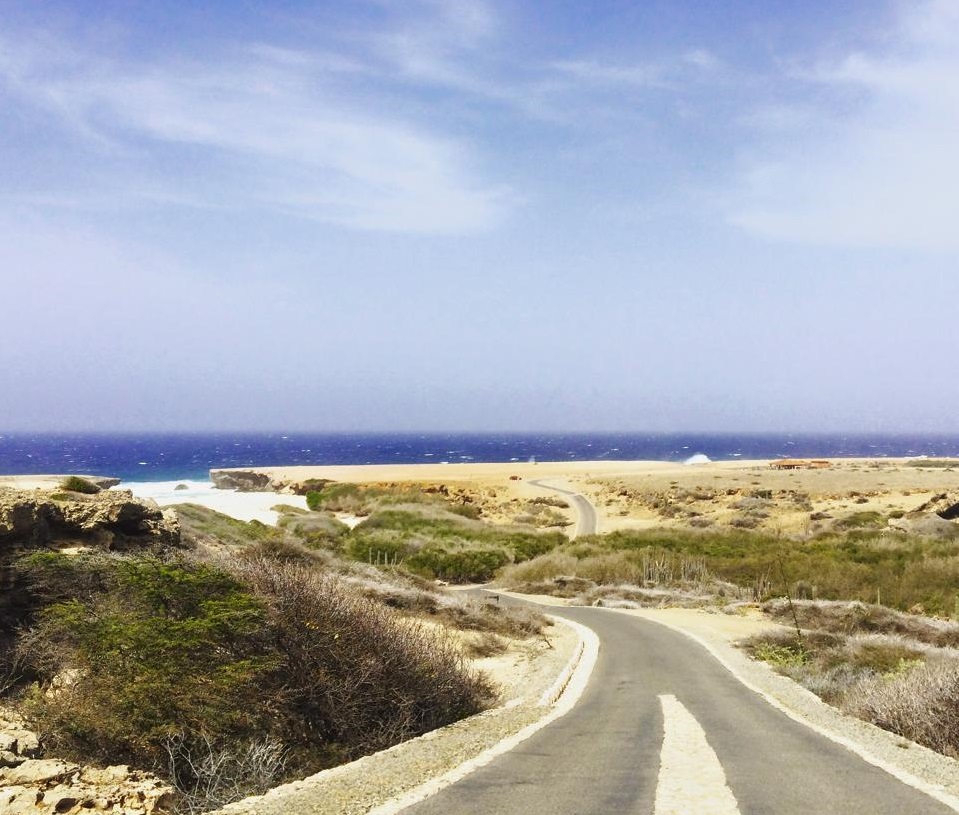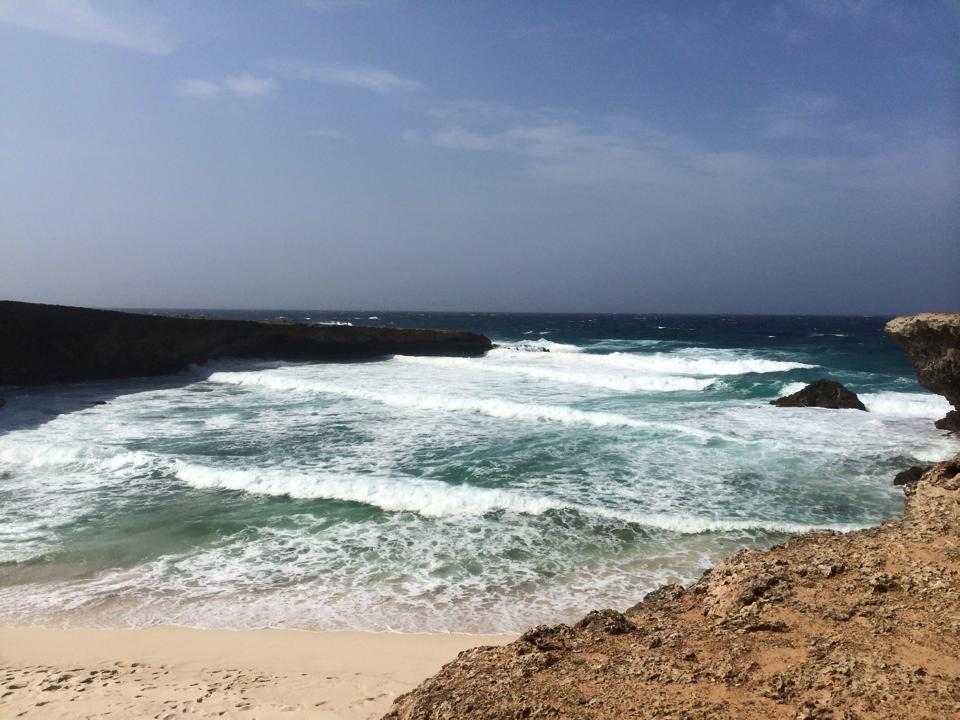 Not into off-roading? That's okay, replace those wheels with 4 hooves and experience some real, old fashioned romance with horse-back riding along the coast and beaches of Aruba! With nothing but positive and raving reviews, Gold Mine Ranch Tours is a must try. No matter your skill level or experience they will have you up on your horse in no time, trotting along with your loved one by your side. Giddy up!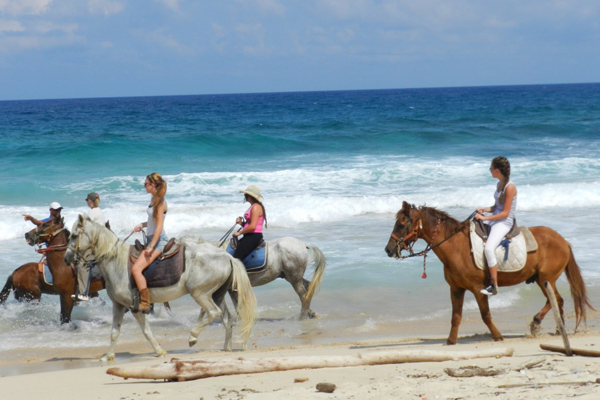 Photo Courtesy of Gold Mine Ranch Tours
Sail and swim the Sea
Enough land, time to hit the water! One of the best ways to take in the island's beauty is by sailing on a yacht or catamaran cruise. View the island from a different perspective and discover the extraordinary underwater life of the Caribbean! There are many romantic cruises to choose from: day cruises combined with snorkeling, sunset, dinner, dance and moonlight cruises. You can even arrange for a romantic dinner sail for two! Enjoy the mesmerizing clear blue waters and watch the sensational sunset light up the sky. Find the perfect cruise that suits you best with some of Aruba's best sail and snorkel operators.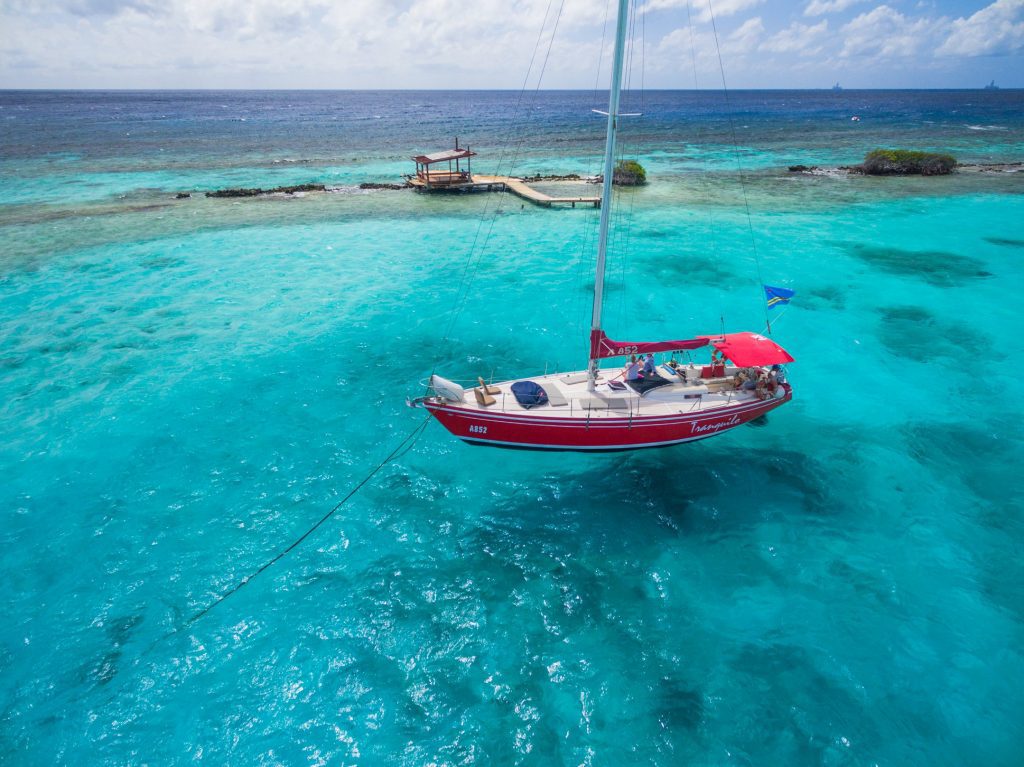 If you're longing for a little escape, just the two of you, to a more hidden, seclusive spot on the island take a trip to Mangel Halto. Mangel Halto is a small beach located in Pos Chiquito, just past the airport on the way to San Nicolas. The beach is unlike anything you will find in the hotel area — it is surrounded by mangroves and is perfect for snorkeling due to the calm, shallow waters. Once you find it and take in the view you will understand why it is such a special place! It is the PERFECT place to snap some impressive photos. Try going on a week day when there are less crowds, and don't forget to pack a snack and drinks!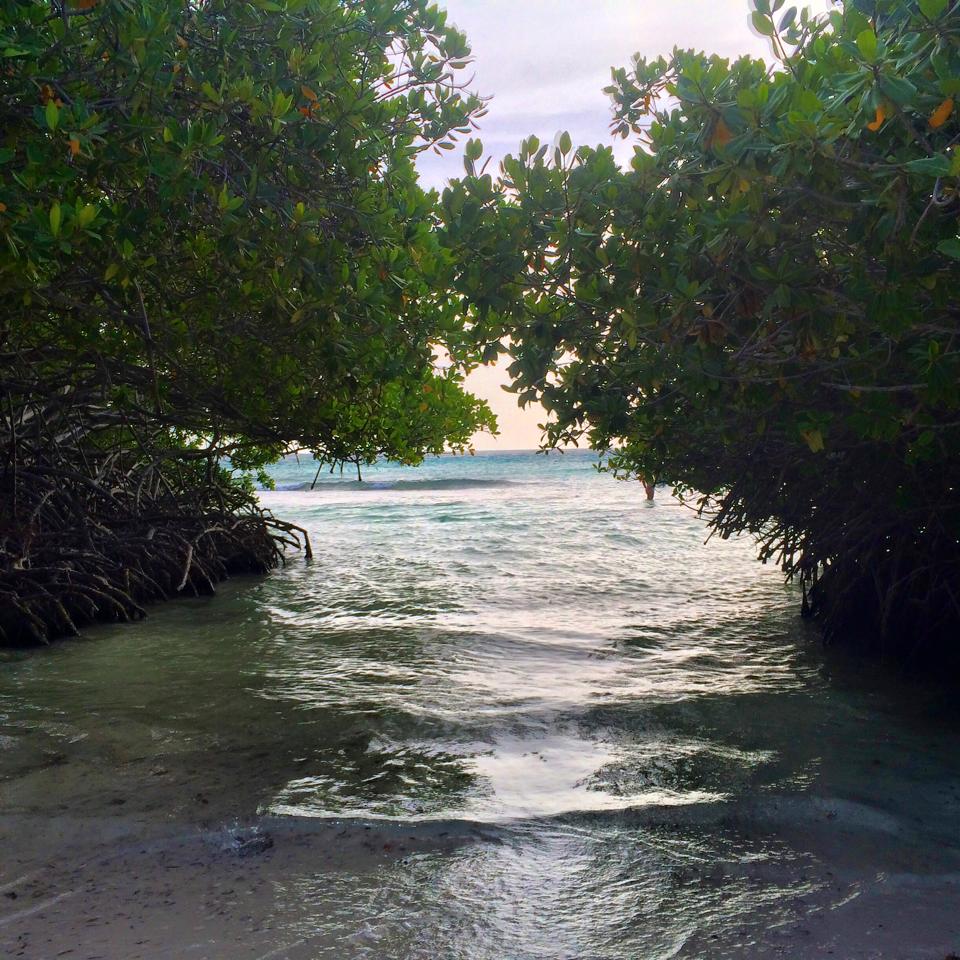 Relax and Dine
What would a romantic getaway be without a little wining and dining?  Aruba has an impressive selection of restaurants of all cuisines and styles, many of which can make for the perfect, romantic dining experience. From intimate, exquisite dining with a 5 course surprise menu and wine pairing, to casual dining on a pier enjoying fresh seafood or sitting on the beach with your toes in the sand as the sun goes down, there is a perfect ambiance for all couples! To view an extensive list of restaurants, locations and to make reservations visit ArubaRestaurants.com.
Dine on the beach under the stars in a private gazebo with Atardi located at the Marriott Resort & Stellaris Casino. Chef Penacino will prepare an amazing 3 course meal while you enjoy nothing but each other's company with the beautiful sunset in the background. Try the chef's recommendation: macademian grouper.  You will not be disappointed!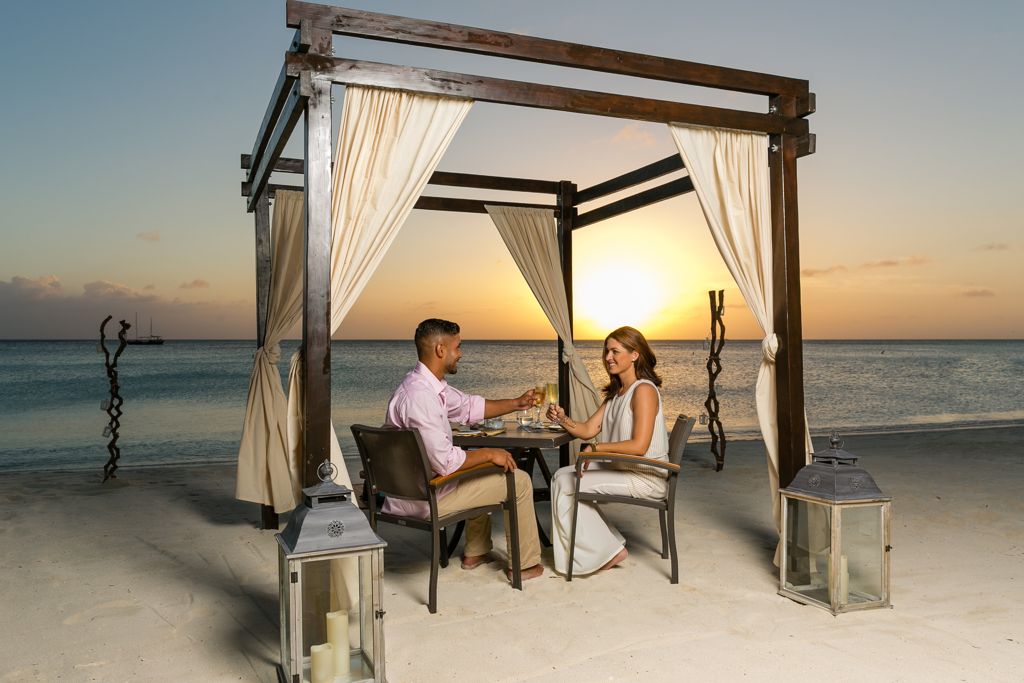 Photo Courtesy of Aruba Marriott Resort & Casino
If you are looking for the ultimate date night experience try Renaissance Island's Sandy Toes & Salty Kisses special Valentine's dinner! Not here on V-Day itself? No worries, catch their weekly Dinner Under the Stars at the Private Island. Start the night off with a cocktail by the marina then take a short boat trip to the Resort's private island for a dinner to remember! Enjoy dinner on the beach and live entertainment. This is only offered on Wednesdays so do reserve ahead of time!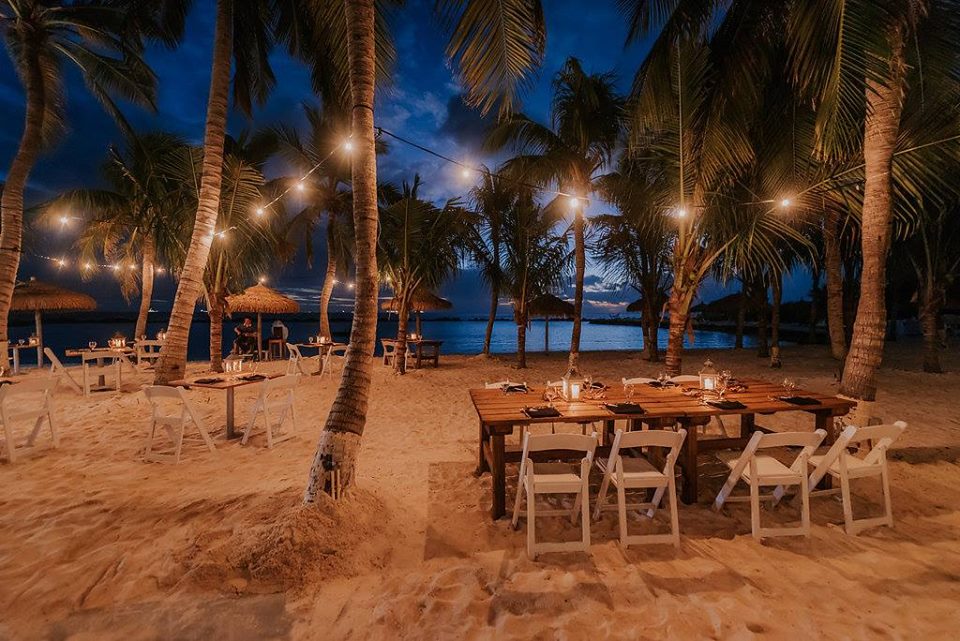 Photo Courtesy of Renaissance Aruba Resort & Casino
Renaissance Island is also a perfect spot for daytime fun and relaxation: catering to adults, one will find a restaurant, bar, spa and pink flamingos! What more do you need? Soak up the sun, sip on a cocktail, pose with the flamingos and don't forget to reserve your couple's massage at Okeanos Spa!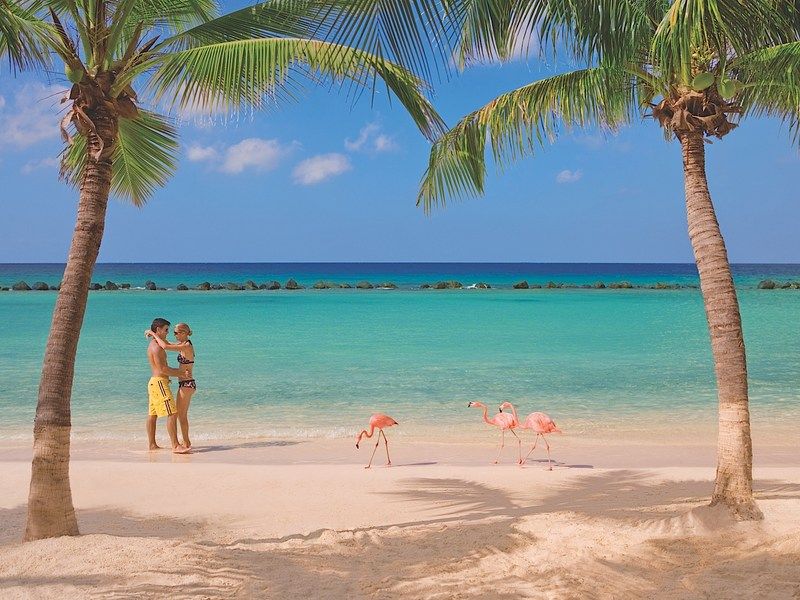 Photo Courtesy of Renaissance Aruba Resort & Casino
There are many more romantic things to do and see on the island but hopefully this gives you and your partner a head start for planning your perfect getaway! Take a peek at VisitAruba.com for more details and information. You will find an overview on all that Aruba has to offer!
If you happen to be in Aruba on Valentine's Day, many restaurants, tour/activity companies, spas and accommodations are offering specials. So don't miss out! View a full list of specials here and be sure to take advantage of these amazing offers!