We've rounded up 6 of our favorite beaches in Aruba that you simply cannot miss out on when visiting the island! Want to plan a day of beach hopping during your vacation? Check out our beach map to find specific beach locations across the island.
Eagle Beach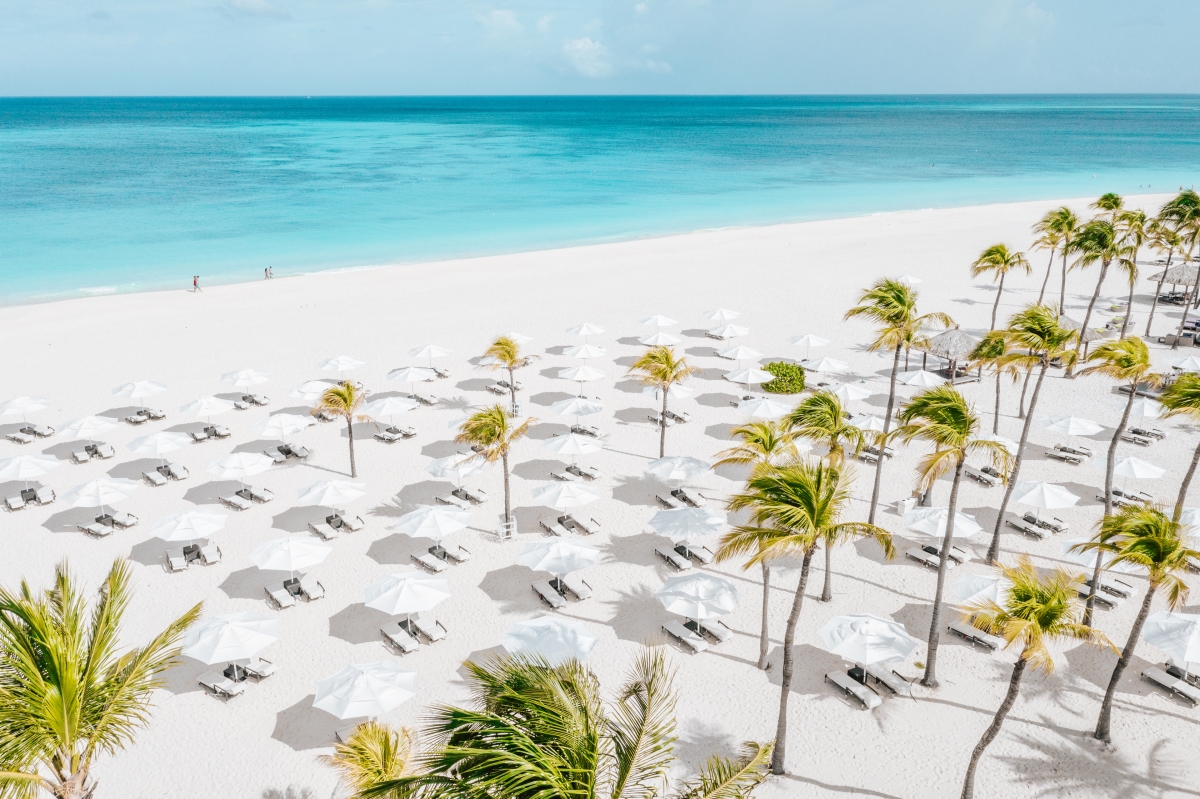 What more can we say? Eagle Beach is… simply perfection. You very well may have already heard of this beach, as it is one of the top-rated beaches in the world, time and time again! A wide, spacious beach with plenty of palapas and some shaded tree areas to plop down under to spend the day relaxing. With the soft white sand and nice open water conditions, it is a great place for a swim! Let's just say it is the epitome of a perfect beach in paradise. Eagle Beach is located in the low-rise hotel area.
Mangel Halto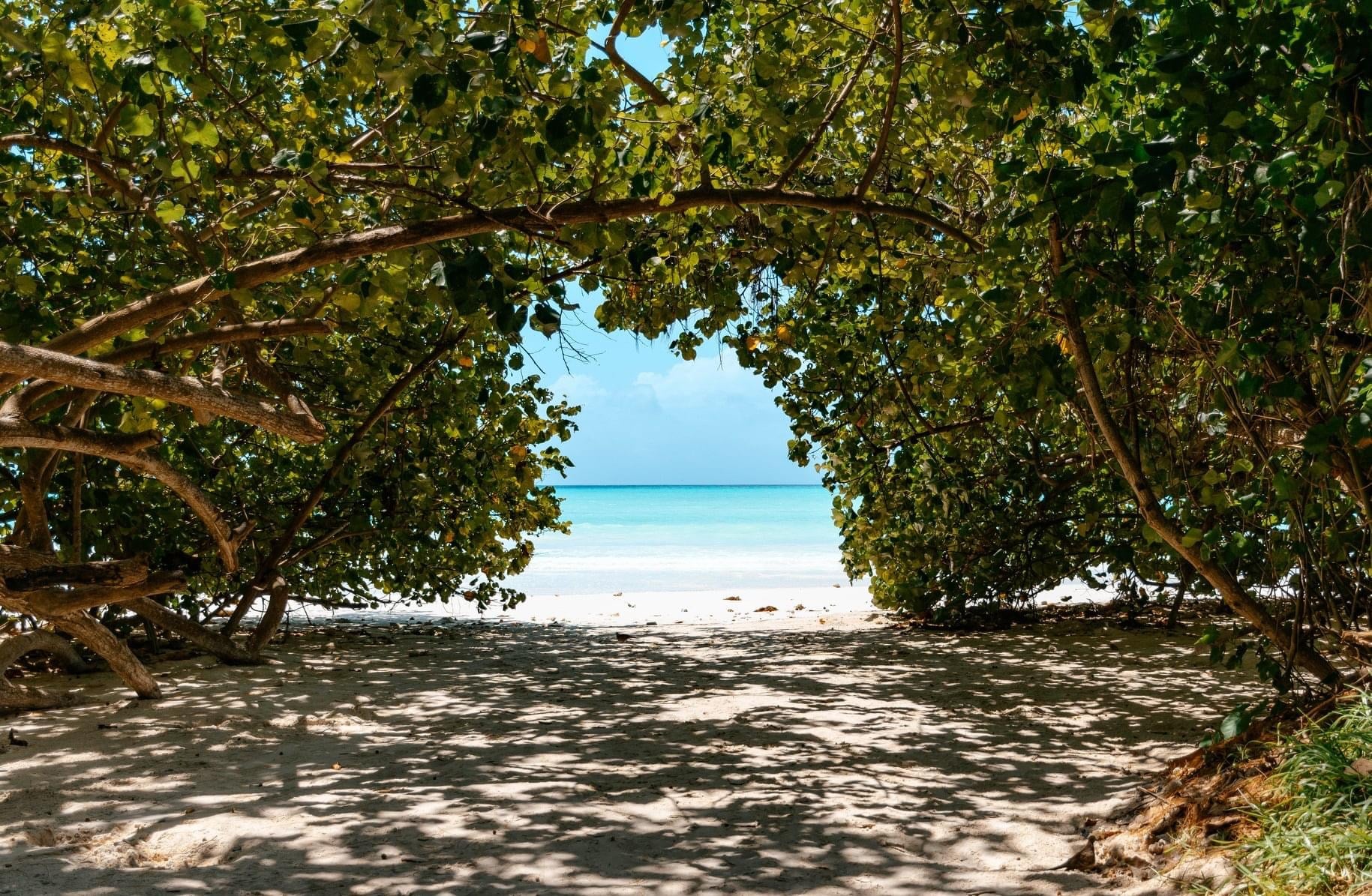 Located nearby the Spanish lagoon, in Pos Chiquito (South of the airport in the direction of Savaneta), Mangel Halto is secluded, peaceful and intimate. There are plenty of little nooks and crannies to discover at this unique beach. Choose from the sandy and lush mangrove spots, or one of the mysterious old rock stairways leading down to the calm and mesmerizing shades of blue.
Palm Beach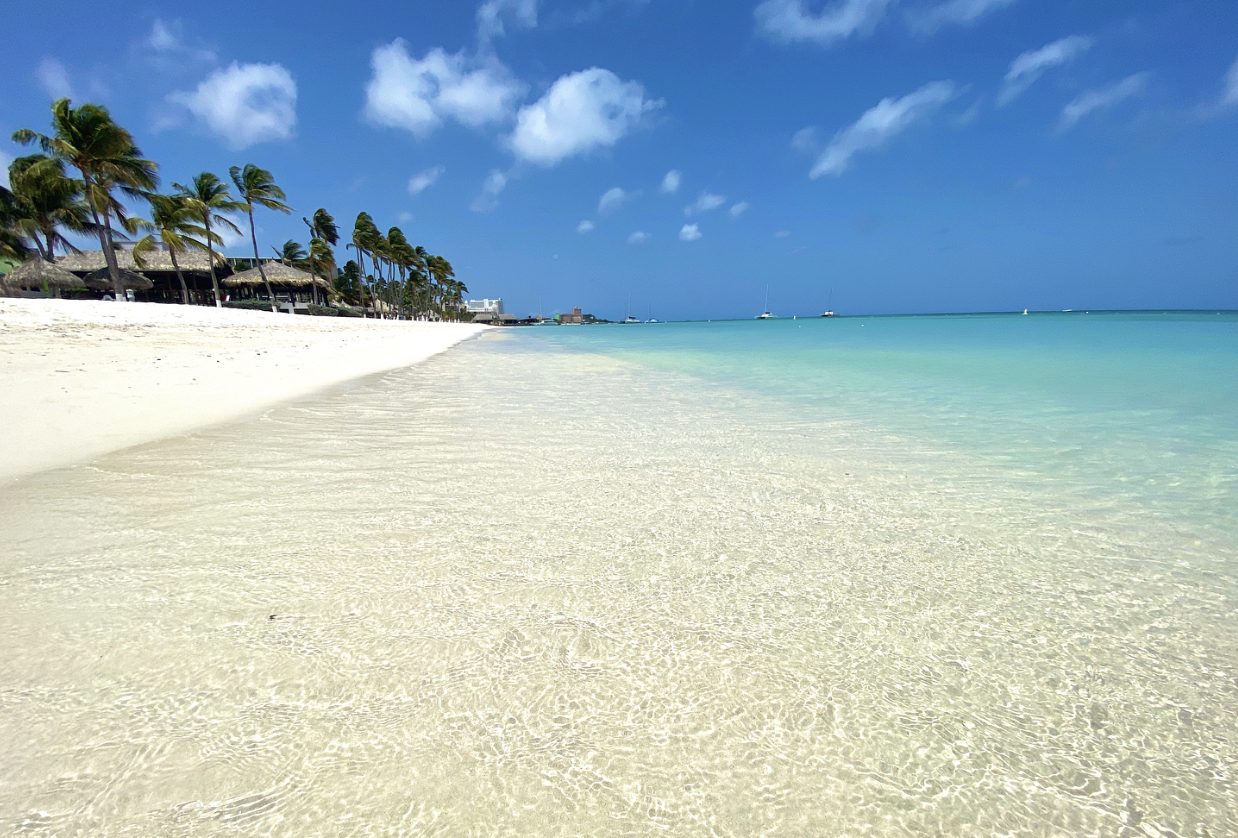 Palm Beach is a two-mile strip known for its white sand and turquoise water. Looking for a little action and fun? This place is filled with it but don't worry there is still room for plenty of relaxation! This beach is a popular hangout for tourists as it is concentrated in front of the high-rise resorts. There is a long sidewalk that runs along the strip making it a great place for a walk with a view. This lively beach with calm and clear waters is great for swimming, sun-tanning, relaxing, and socializing. Both young and old will find everything they need as the beach features several beach bars, restaurants, hotels, and watersports companies.
Baby Beach

Baby Beach is located at the Southern tip of the island, just past San Nicolas, on the other side of the island from the popular hotel area. The clear turquoise water in this picturesque bay is warm, shallow, and is sheltered from the rough seas by a man-made breakwater. Picture a pool of pretty shades of blue, calm and shallow – perfect for wading the day away! This beach is popular for sunbathing, snorkeling, and the perfect hang-out for families, as the water level is generally between knee and waist-deep, making it a perfect place for kids to swim. With this being said, don't let its name fool you, just like any beach on the island, if you approach the end of the bay the current gets stronger, always remain cautious.
Arashi Beach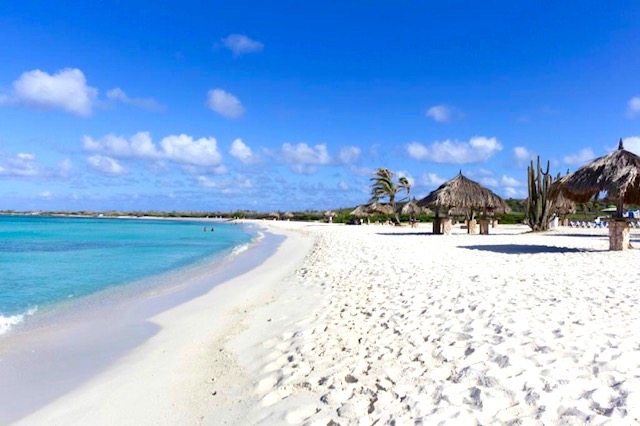 A nice quiet and relaxing beach with calm water, white sand, palapas & huts, a snack shack, and a large parking lot. The calm currents and plentiful underwater marine life make this beach a perfect spot for snorkeling and a favorite with locals. Arashi Beach is the last stretch of beach on the Northwestern side of Aruba and is located past Boca Catalina just before the California Lighthouse.
Boca Catalina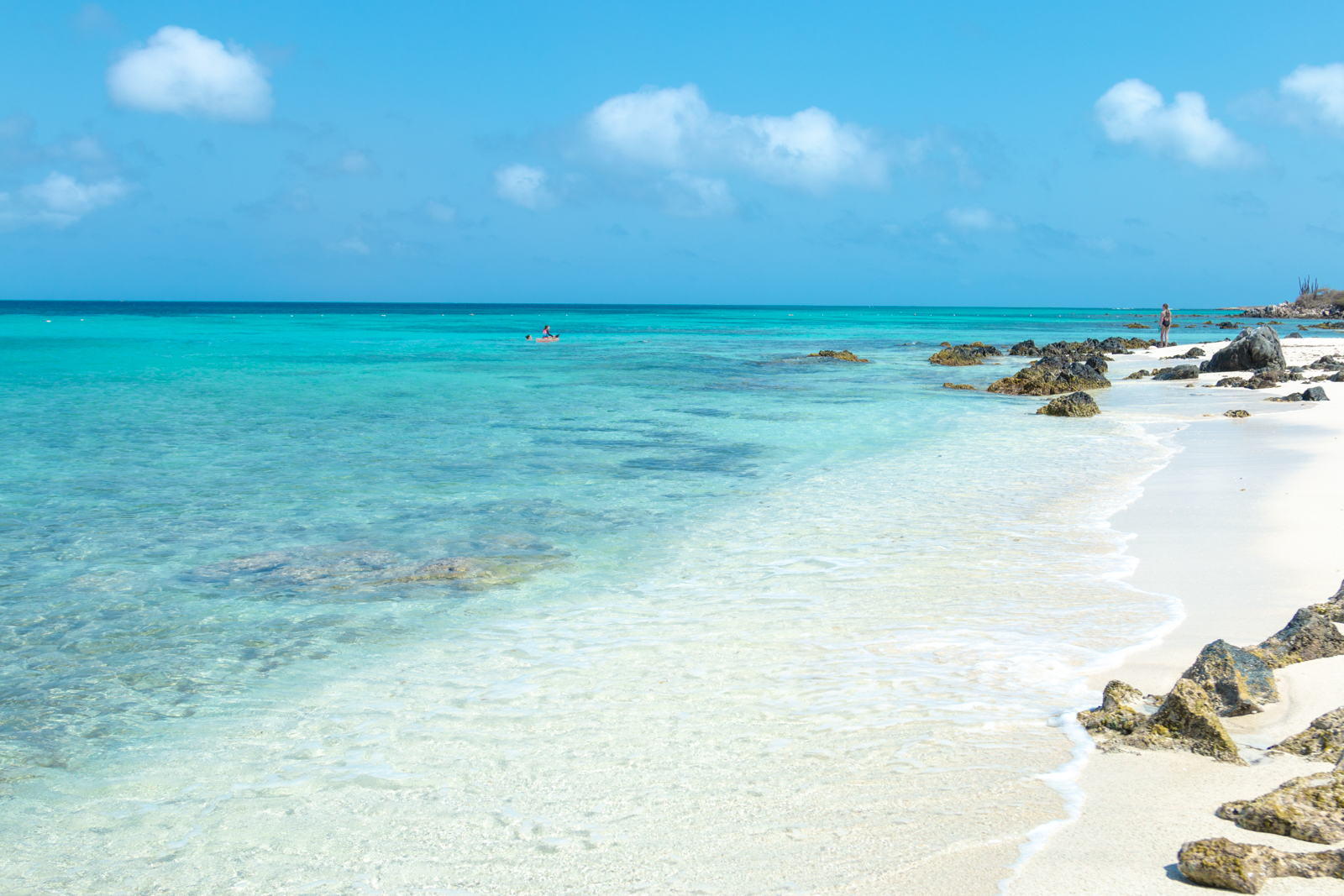 This beach may be smaller in size compared to others, but it is just what you need to have yourself a perfect and relaxing day in paradise! Boca Catalina is beautiful and peaceful, and offers great scenery (you'll have a great view of the passing catamarans, boats and adorable pelicans). This area also has perfect conditions for snorkeling, you will find a diversity of marine life very close to shore.
If you want to switch things up and experience the wild side of the island, join us on our (virtual) adventure as we take you to Aruba's wildest beaches!
Discover more beaches in Aruba.