Aruba is like a dream… think white sandy beaches, palm trees, clear turquoise blue waters, snorkeling among hundreds of tropical fish, sea turtles, spotting dolphins, adventuring across the vibrant and exotic, yet, desert-like terrain, indulging in delicious local food and refreshing cocktails… all while making new friends with the happy locals along the way!
Here at VisitAruba we are ALWAYS looking for ways to help make the MOST out of your Aruba vacation by sharing our very own tips, advice and recommendations from our personal experiences and insider knowledge on the happiest island in the Caribbean – that just so happens to be Aruba.
There are many fun and different types of tours and activities available for you to discover all that the island has to offer. However, if you're anything like me… you crave the sun, the sea, adventure and a drink in your hand! So – what better way to spend your time in paradise than to have a day of fun out on the water?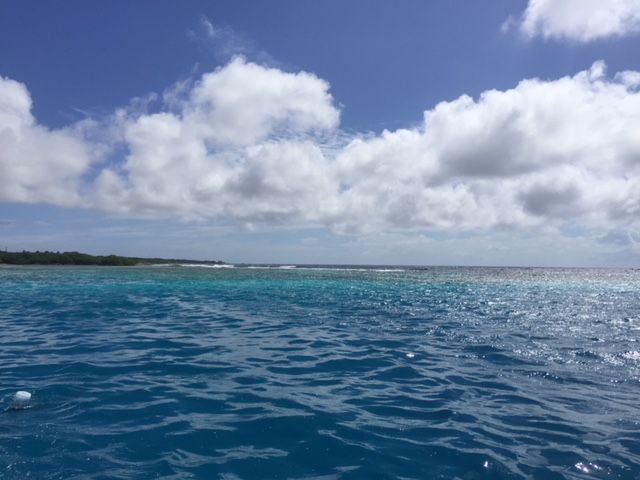 Well the Zuschlag family has got the right idea! Thanks to their love for Aruba, boats and adventure… the island now has a ONE-of-a-kind, EXHILARATING new speedboat tour that is sure to get your adrenaline pumping and asking for more!
Full Throttle Tours Aruba takes you on a unique high speed adventure across the crystal clear blue sea. Their brand NEW, state-of-the-art RIB vessel seats up to 10 passengers and ensures a smooth, fast, thrilling ride! Lasting 2 ½ hours, the tour allows you to explore much more of Aruba's breathtaking waters and beautiful coastline thanks to their speedy, well equipped boat.
They were kind enough to invite our team out to try this wild ride for ourselves…
One Exhilarating Adventure
Yes, it is exhilarating and adrenaline pumping from start to finish! Captain Bumpy is not afraid to push it to the limit, music all the way up, throttle in full gear… this tour is not for the weak or weary. Not your typical boat tour, it is one exciting adventure… almost as if you're on a water ride at an amusement park… but it gets better… you're on a water ride… in the middle of paradise!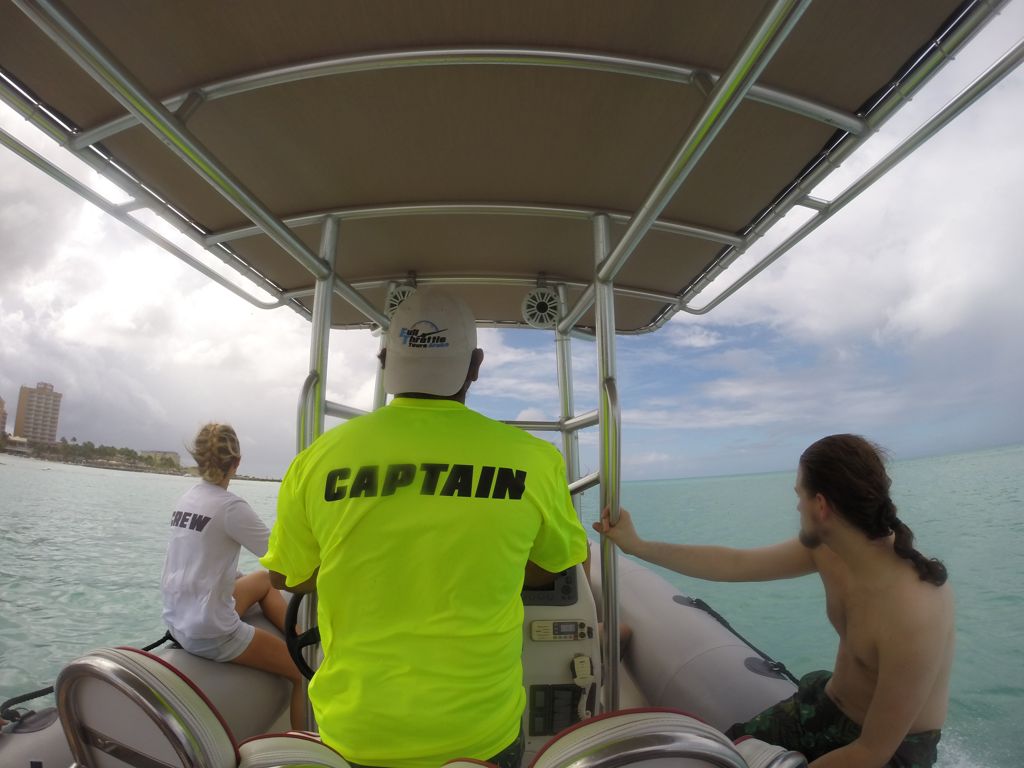 Don't let all of this excitement intimidate you, it is an extremely smooth and safe ride. If you find yourself more daring than the rest of the group and are looking for a real thrill I suggest you sit up in one of the front chairs so that you can experience it front and center, just don't forget to hold on to your seat!  Worried about your belongings getting wet or lost at sea? Don't fret they provide waterproof bags for you to store your things and keep it safe in their trunk. A little piece of advice: don't try to capture your entire adventure on Snapchat while cruising at high speeds, your phone is likely to jump from your hands and try and take a swim, ha!
Discover Aruba's Underwater World
Captain Bumpy takes you to two of the BEST snorkeling spots in Aruba so that you can jump into that mesmerizing  clear blue water that you've been staring at all this time! Our first stop was Arashi Reef, a lovely wide open area for some relaxing snorkeling to start off the morning. We were then lucky enough to have time to stop by the Antilla so that we could take a quick look at the largest shipwreck in the South Caribbean! Our second and final stop was the breathtaking Spanish Lagoon also known as Mangel Halto.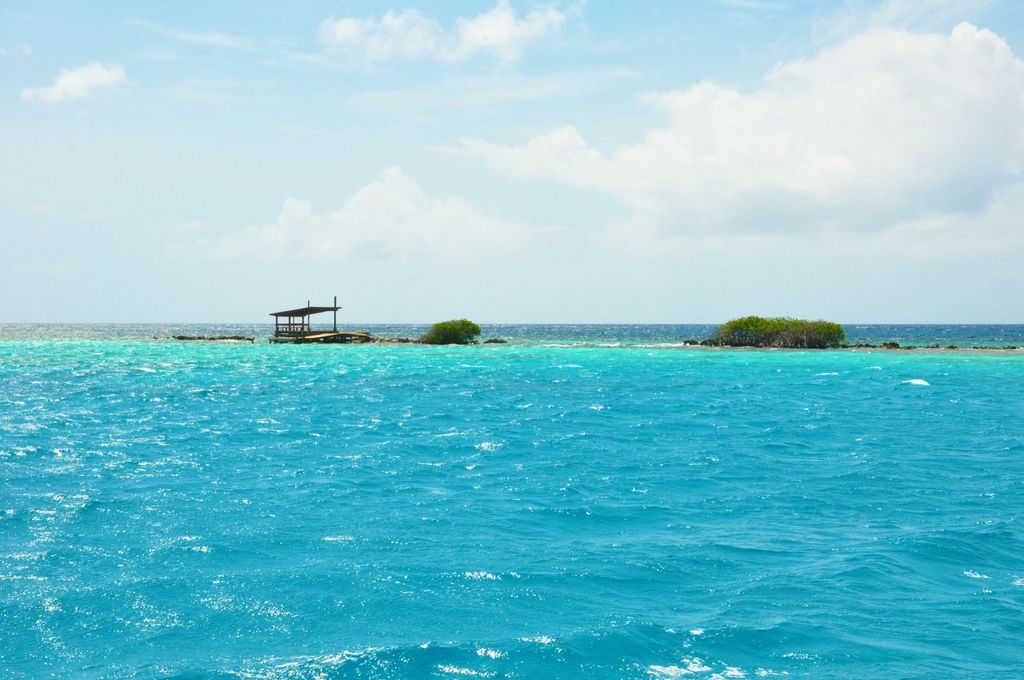 This is your chance to enjoy the endless marine life up close and personal. Discover the beautiful coral reefs and be one with the tropical, colorful fishies. If you're lucky you may even spot a sea turtle!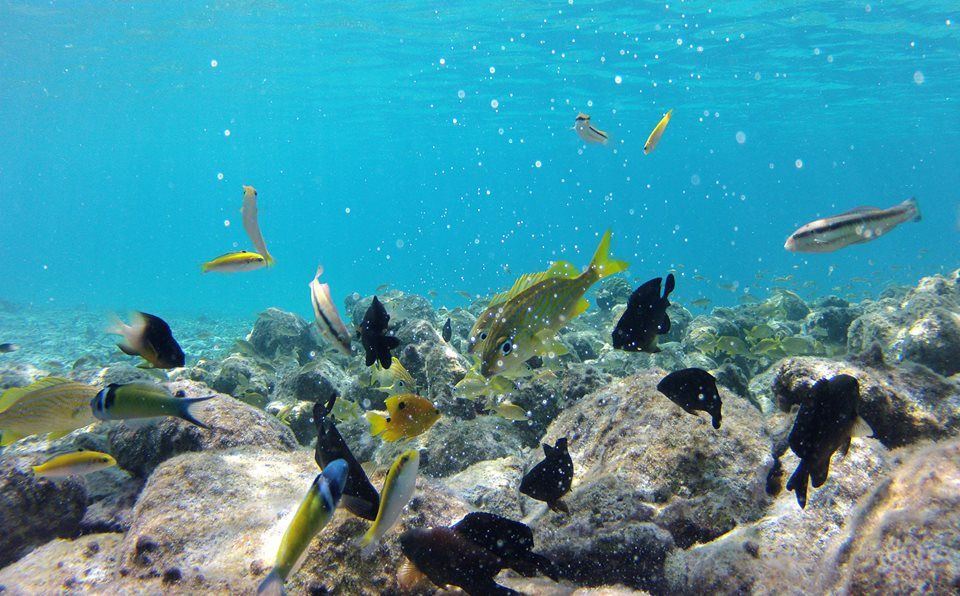 Did Someone Say Rum Punch?
What's a boat on the Caribbean Sea without rum? Not a proper one I reckon…
Before you hop on board the crew gives you your very own water bottle that you can take home with you afterwards. You are then presented with the option to fill it with water or their infamous Full Throttle Punch (the color is as blue as the pretty water surrounding you). Let's just say we had more punch than water! Maddie, the second mate (and daughter of owner's Tammy and Jay) kept our "water" bottles full at all times…  she made sure we stayed nice and hydrated for the ENTIRE journey! Thanks for looking out Maddie!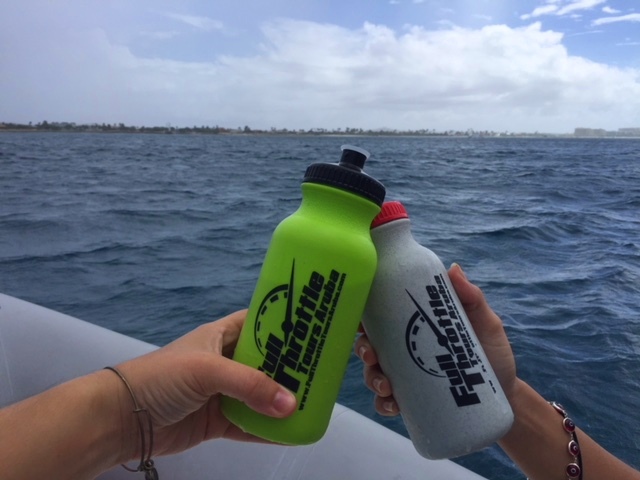 Paradise Everywhere You Turn
Throughout the entire trip it is hard to not get lost in the beauty that surrounds you. Even as a local the views are surreal. Shades of beautiful blue, blue, blue… everywhere you turn!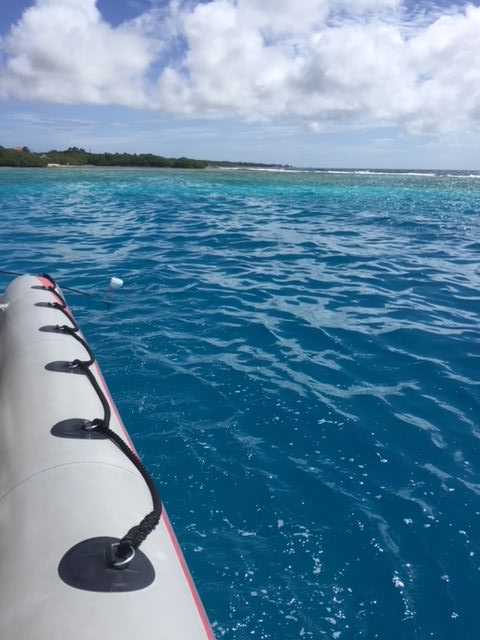 By cruising at such a high speed you are able to see a long stretch of Aruba's beautiful and unique landscape and coastline. They take you all the way from Arashi Beach to the Spanish Lagoon (Mangel Halto), where not as many tours travel to. It is less crowded and provides some of the most incredible views of the coast and BREATHTAKING turquoise water.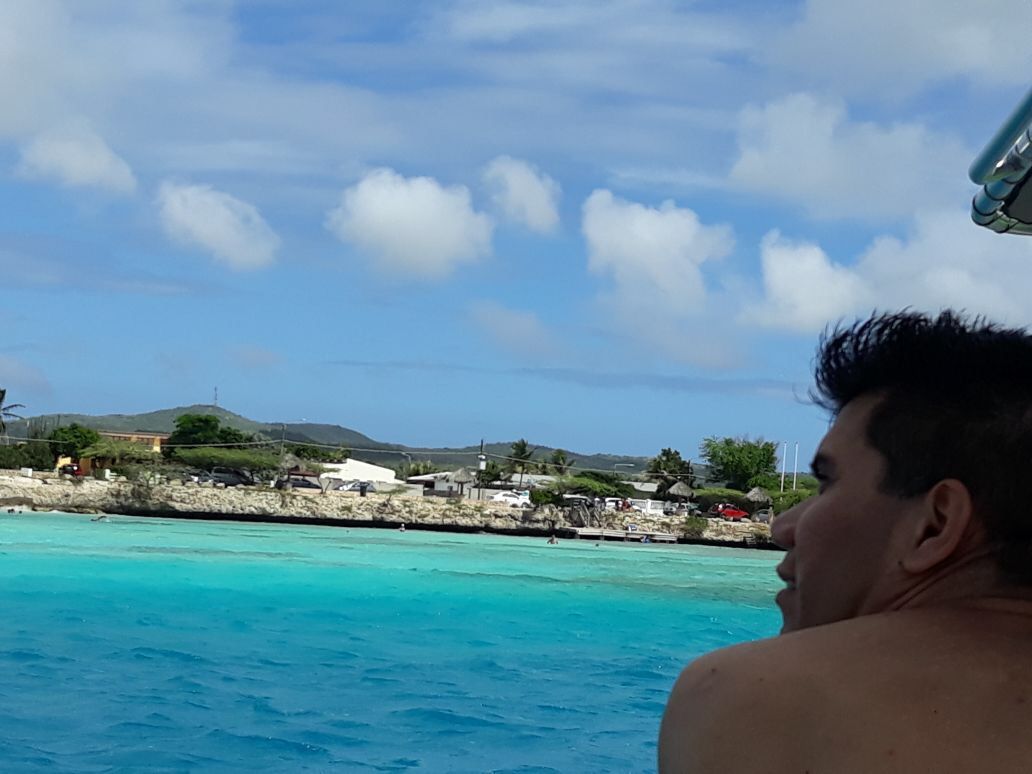 Full Throttle Crew
Our day could not have been more complete if it wasn't for their amazing crew. Captain Bumby, Maddie, Tammy and Jay were extremely welcoming, friendly, warm and genuine. Captain Bumpy who has been in the boating business for a while now, was super fun and entertaining, he kept us laughing from beginning to end!
With a smaller sized boat and group it made for a more personable and intimate experience. Everyone mingled and socialized throughout the entire trip and we enjoyed every second.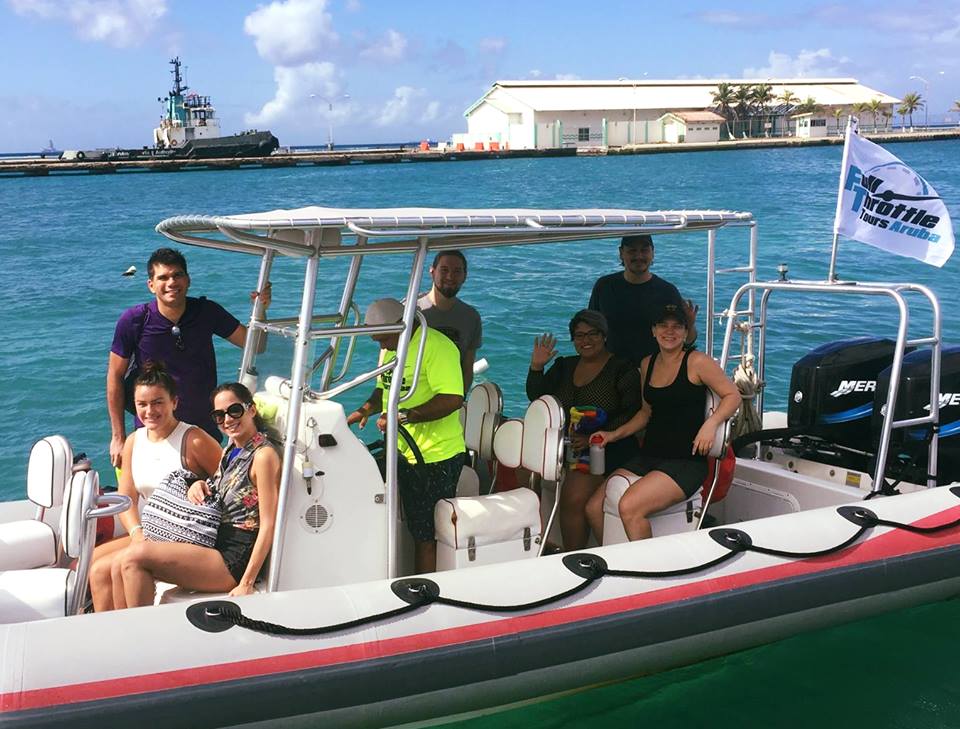 So as your making your "to do" list for your next or first vacation to Aruba do NOT forget to add Full Throttle to the list! Take it from us, it is absolutely worthwhile… there's no better or more thrilling way to discover Aruba!
So do we have you convinced yet? Want to go Full Throttle in Aruba?
Find out more about Full Throttle Tours Aruba or book your adventure now!