Okay, so the end of summer is near… and for those of you that don't live in a year round, warm and sunny location like Aruba it can be quite hard to say goodbye to.
Do you want to hang onto the warm sunshine, the sound of the ocean crashing onto shore and the swaying of palm trees in the warm breeze? Well, if you can't manage to take a vacation anytime soon you will need to find some other sort of escape to maintain that summer feel and we are here to help!
We could all do with a little more tropical flavor in our lives, don't you think? That's why we've rounded up five cocktails found in Aruba to bring back the taste of summer for you to enjoy all year long!
Please note: Cocktails always taste best when consumed on the beach in Aruba.
1. Aruba Ariba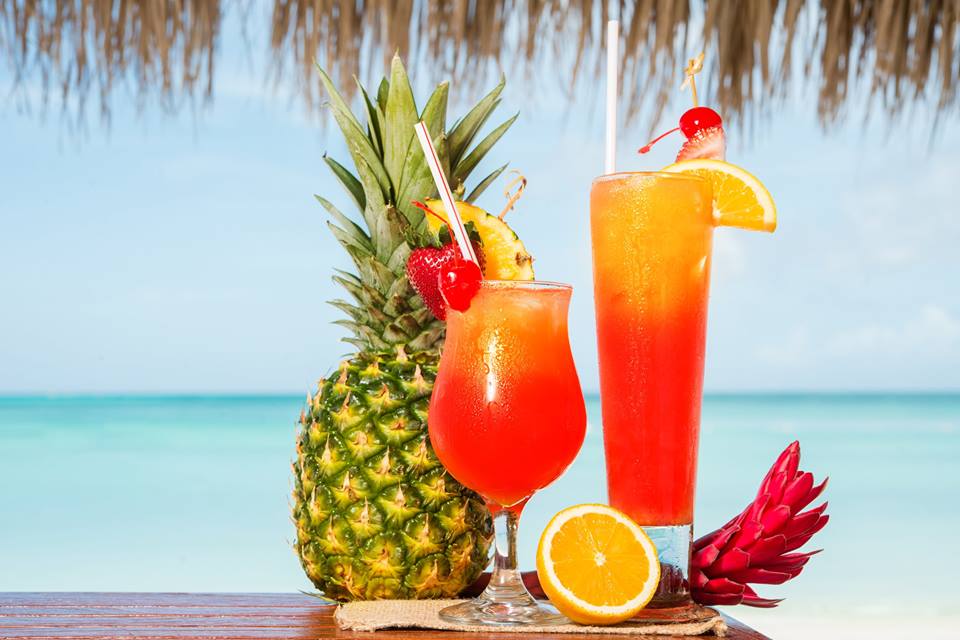 Next time you're on the island try one at Holiday Inn Resort Aruba's beachfront restaurant & bar for a spectacular view!
Known as one of the island's most popular concoctions and often served as a welcome drink, is the Aruba Ariba. It is a mix of vodka, 151 rum, Coecoei liquor (only found in Aruba, so sadly you will need to find a comparable replacement), crème de banana, orange juice, cranberry juice, pineapple juice and a splash of grenadine over ice.
Fun fact: The Coecoei liquor derives from the sap of local agave plants. The sap is mixed with rum and sugar to create this special liquor.
When in doubt go for the Aruba Ariba – you will not be disappointed. Just remember underneath the sweet, fruity flavors lies quite the hefty mix of liquors that will get you "Aruba happy" in no time!
2. Summer Love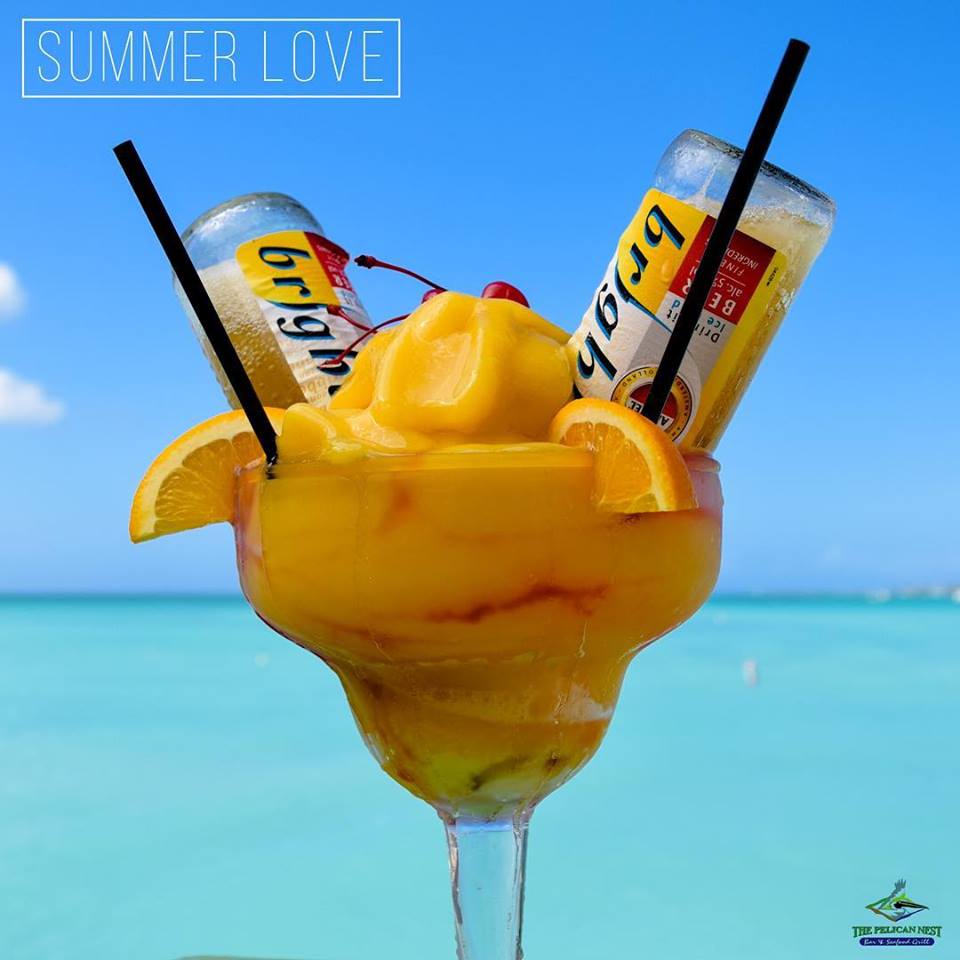 Pelican Pier's Summer Love will not leave you heartbroken, we promise!
There is no better way to enjoy your day than sipping a frozen Summer Love with your bestie or SO, at the lively Pelican Pier Bar in Palm Beach while gazing at the crystal clear blue waters, dancing to the music and mingling with all of the happy vacationers and locals.
Sadly, as we know, it is not always possible to be at your favorite beach bar so to bring back your "One Happy Island" memories try making your very own Summer Love at home!
You will need a blender and to mix the following with ice: tequila, triple sec, vodka, mango, and passion fruit.
Since it may be hard to get your hands on an Amstel Bright try replacing it with a different light styled beer. Don't forget to invite a friend over, as it is rather large and is meant for sharing! After all sharing is caring…
3. Piña Colada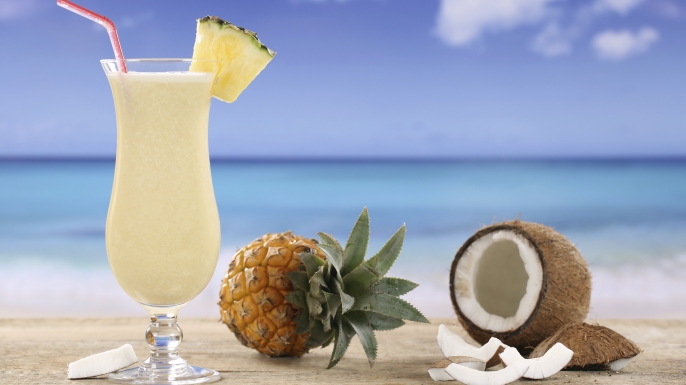 As the beach and a Piña Colada go hand in hand, try one at Matthew's Beachside Restaurant next time you're in Aruba!
You can find this tropical frozen goodness just about anywhere however it won't taste nearly as good as the one consumed in Aruba… on the beach (duh). Piña Coladas are simply a summer staple! As soon as you take your first sip you will find those summer vibes rushing back to you instantly.
This frozen cocktail is full of ripe pineapple and rich creamy coconut flavor, followed by a good, strong hit of rum. Want to add a little Aruba blue to your piña? Add a dash of Blue Curacao!
You will find there are many different variations of a Piña Colada. The typical ingredients include: diced pineapple, pineapple juice, coconut cream, white rum and dark rum all blended with ice.
4. Sangria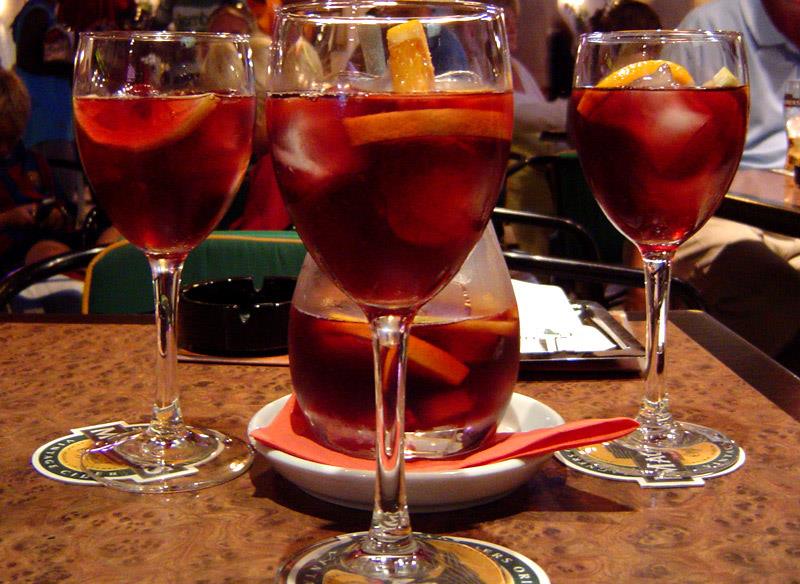 Find some of the BEST homemade Sangria on the island at El Gaucho Restaurant located in downtown Oranjestad!
For those of you not quite in the mood for a cocktail but still want something refreshing that hits the spot – mix up a pitcher of Sangria!
Sangria can be enjoyed day or night…on the beach or at dinner…it is delightful, refreshing, some even say a bit healthy (if you eat all of the fruit).
There are way too many variations of Sangria to name but you will find the basic ingredients consist of: fruit (such as lemon, orange, apples etc.), 1 bottle of dry red wine (or white wine), brandy (or rum), white sugar, orange juice and sparkling soda water or ginger ale served over ice.
5. Slippery Monkey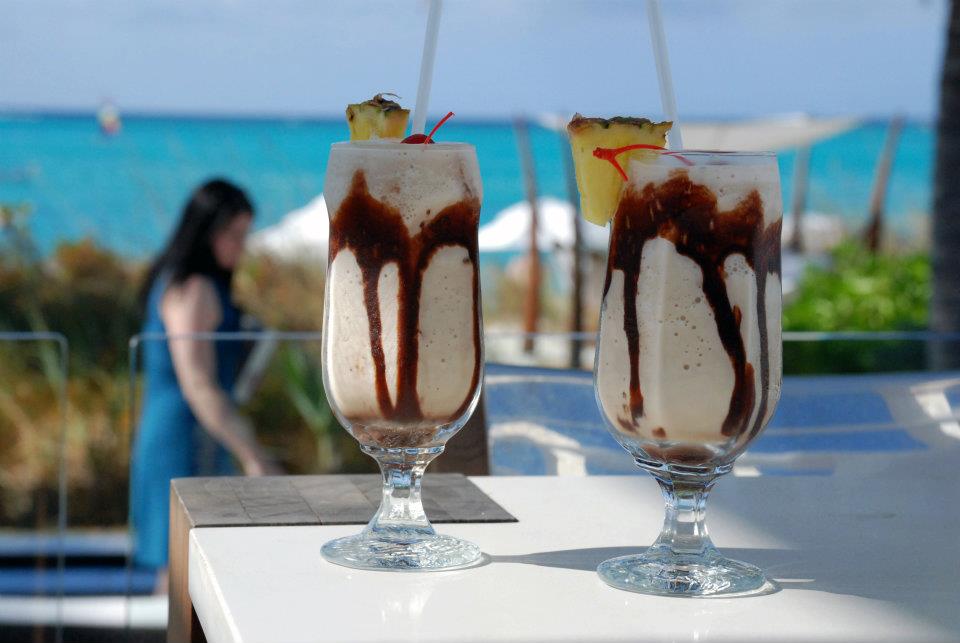 Find this famous frozen cocktail at Aruba Marriott's Beach and Pool bars!
Beware, Slippery Monkeys taste so good you will forget you're consuming alcohol! Consider it an adult milkshake and go ahead and treat yourself.
There are several different variations of this frozen delight, so mix as you please. Here are the basic set of ingredients: vodka, coconut rum, coffee liqueur (or Kahlua), 1 medium banana (peeled) or banana liqueur blended with ice. Aruba Marriott swirls in chocolate syrup to add to this heavenly goodness!
We hope to have helped cure your end of summer sadness. Just remember if you cannot manage to be in Aruba right now, don't fret, a good tropical cocktail should instantly transport you to Aruba's warm sandy beaches and turquoise waters in no time!
Need a little more Aruba in your life? Go to VisitAruba.com to discover fun things to do, events, activities, tours, specials, accommodations, restaurants, travel tips and much, much more!