Tired of the same old dinner and a movie with your lover for date night? Yawn… I am! Been there, done that… next! Don't get me wrong, an evening of wine-ing and dining is always a good choice, especially if food is the way to their (or your) heart… but I think it's time to spice it up and live a little!
You may want to consider stepping outside of the box to woo your lover in paradise! If you're a couple who loves a good thrill, excitement and adventure in life, then check out our date ideas for when you're in Aruba!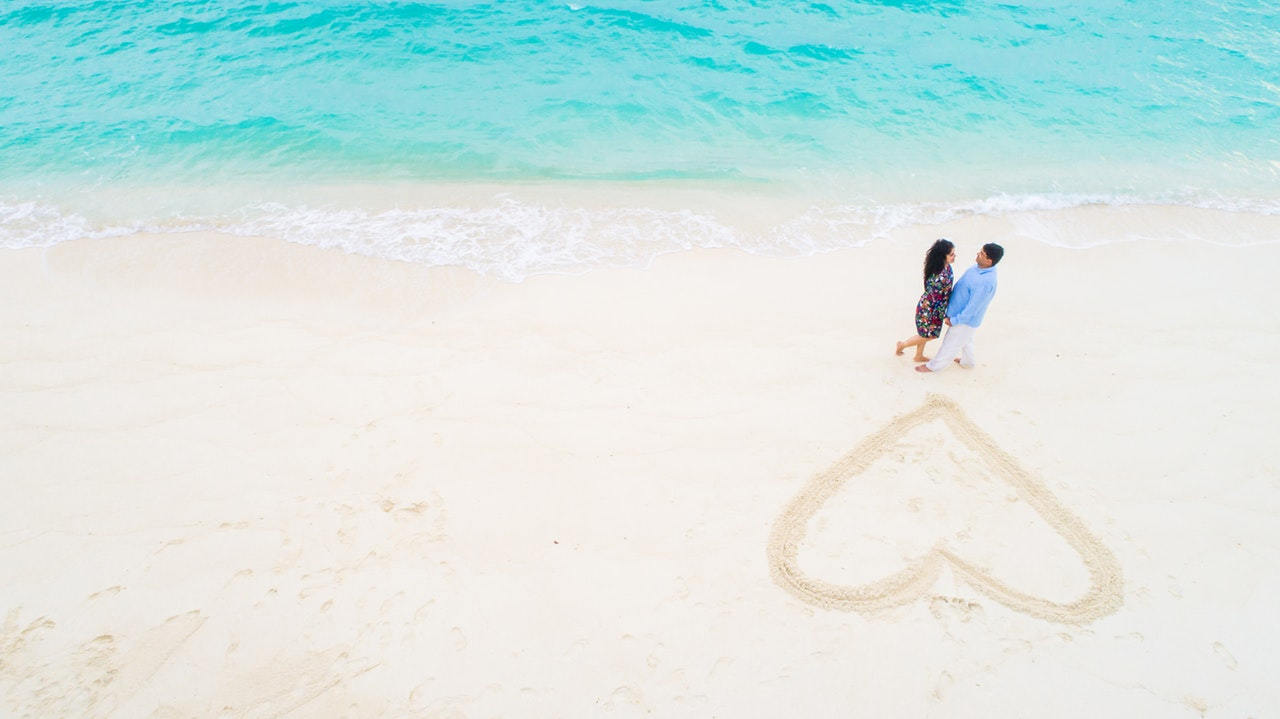 Note: If your other half is not as much of an adventure/thrill seeker as you are, lure him or her into your date idea by promising a delicious meal to end your day. It's not bribery, it's called compromise people, and it usually works!
Horse Around in Paradise
Giddy up and experience some real, old fashioned romance with horse-back riding along the coast and breathtaking beaches of Aruba! No matter your skill level or experience they will have you up on your horse in no time, trotting along with your loved one by your side.
Check out Gold Mine Ranch Aruba and book your romantic adventure today!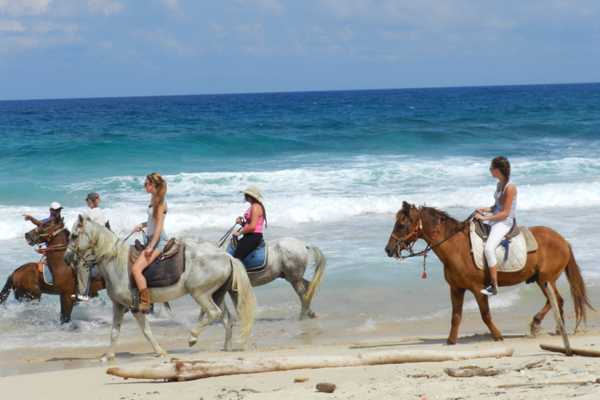 Reach New Heights and Dive into Love
Yes, skydiving! We said this was for adventure seekers, didn't we?!
This one might just take the cake. I'm not sure there is anything more thrilling and adrenaline pumping than willingly jumping out of a plane. You and your partner might not jump out together but the shared experience will SURELY bond you.
If you dare to get the best view of paradise from up above, then head to Fisherman's Huts and just across the street you will find Skydive Aruba.
PS – Don't skip out on buying the video, you're going to want to relive that moment with your Bae for sure and your wind blown face will be priceless!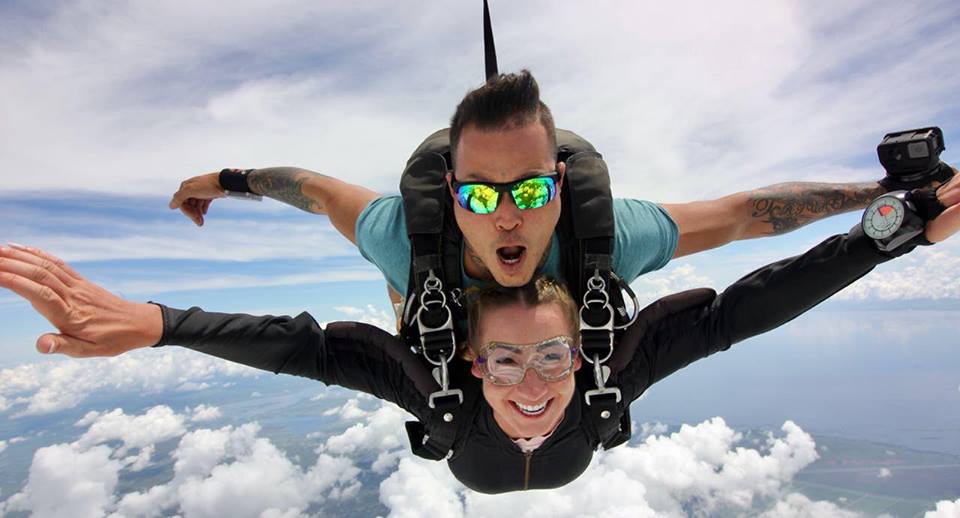 Get Lost in Nature with Your Lover
Step into the island's National Park, Arikok and make your way to the rugged and beautiful North Coast! As you pass the beautiful green cacti, vegetation, rugged rock formations, herds of goats and approach the coast…you will see the dramatic, darker blue waters clash against the rocks, an impressive sight to see! With many trails and sights to discover there is plenty of walking and biking to be done here.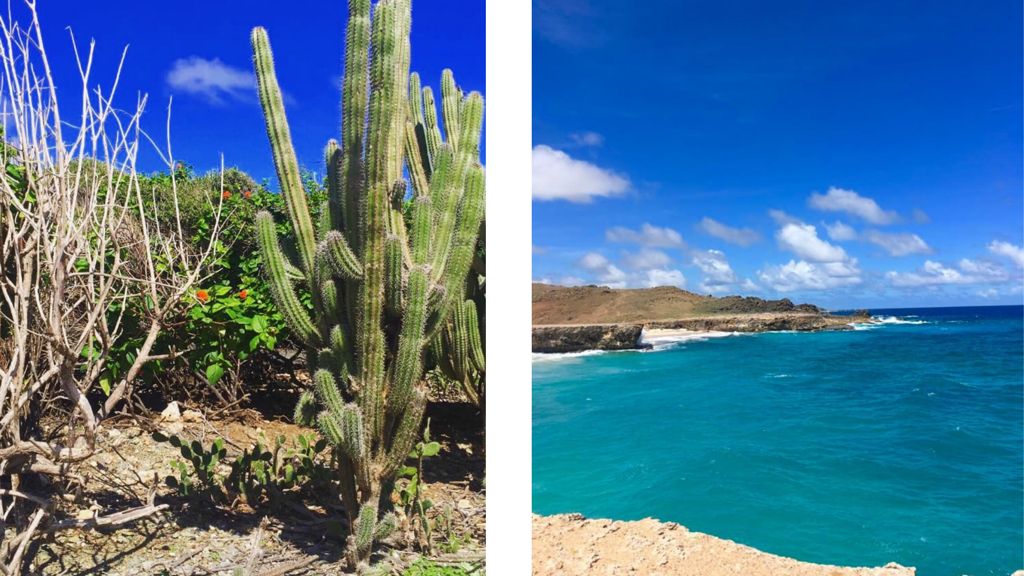 Go hiking on your own, with just the two of you and let the path lead the way, or choose to go with a Tour Guide, such as El Tours Aruba, and join their Arikok Hiking Tour.
Is walking not really your thing? No worries! Get yourself a mountain bike from Aruba Active Vacations and pedal along with your love.
Find Romance Under the Sea
Enough land, it's time for some refreshing Caribbean blues! View the island from a different perspective and discover the extraordinary underwater life of Aruba! Grab your snorkel gear, pack a cooler and visit one of the many beaches perfect for snorkeling, such as: Malmok, Boca Catalina, Arashi, or Mangel Halto.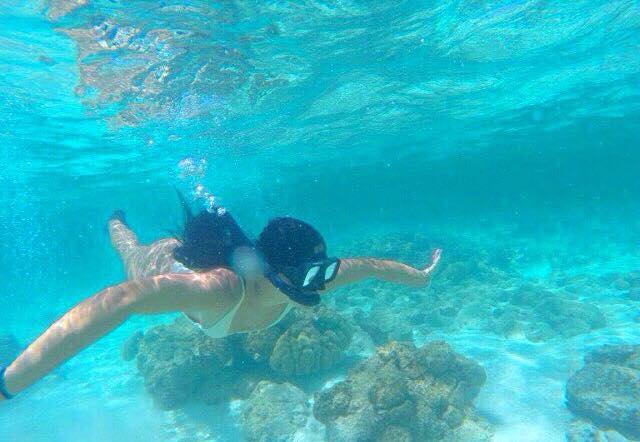 If you prefer a guide you can join one of the many snorkeling tours or catamaran cruises offered on the island (Some tours to consider Seabob Aruba, Sailaway, and Tranquilo).
You may want to opt for one of the romantic cruises to ensure for a perfect date featuring Aruba's magical sunset!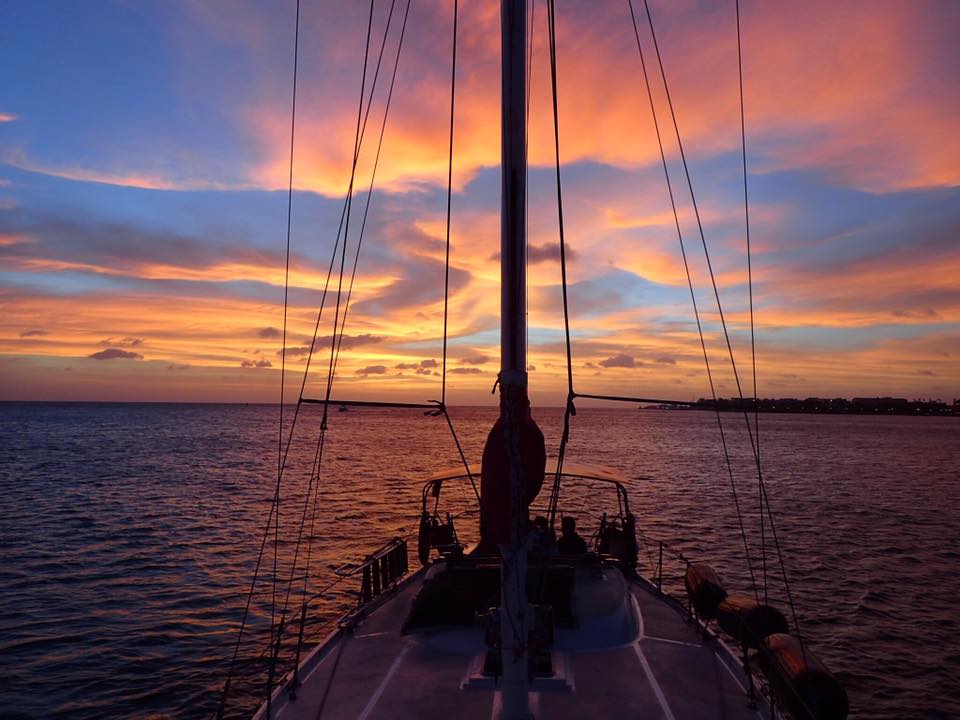 If you and your partner are a little more experienced and want to have an unforgettable day together, rent some gear and go scuba diving! Just imagine diving among the beautiful and colorful marine life and taking in the alluring underwater scenery!
For diving check out S.E. Fly 'n Dive or Unique Sports Aruba.
Get Down and Dirty Off-Roading
Grab your lover, jump behind the wheel, leave those paved roads, and let the windy dirt roads lead the way! Yes – it's time to explore and discover Aruba's beauty together on a rugged UTV adventure! Be sure to take a dip in one of the natural pools to cool off! Not sure how to get there? Ask a local or your tour guide.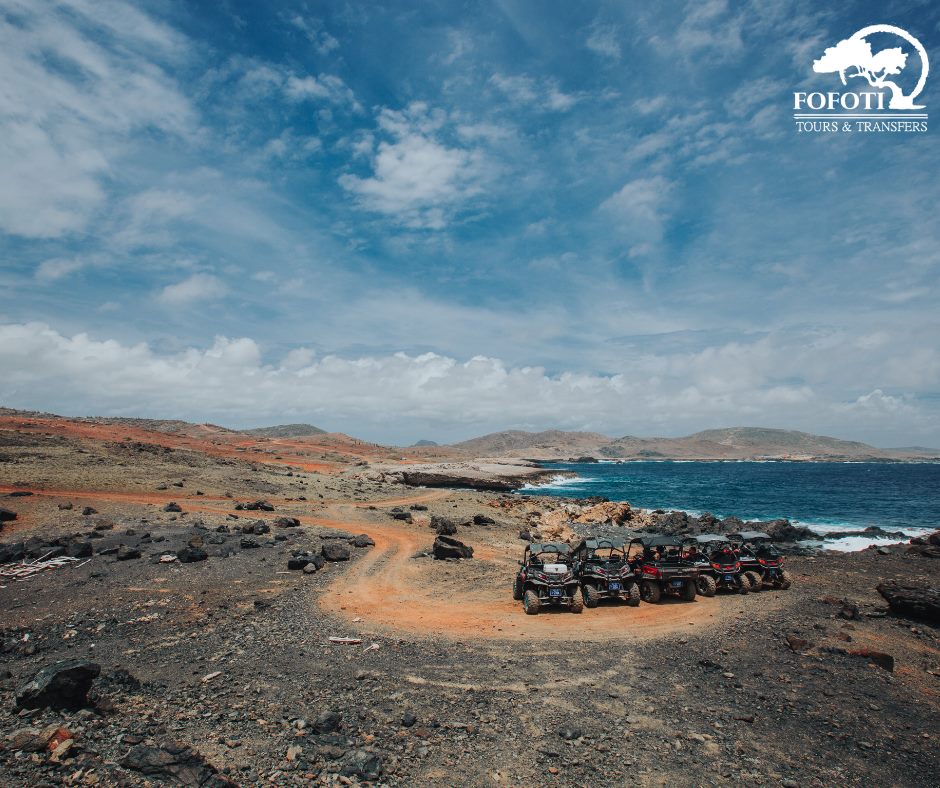 There is so much of Aruba's wild side to see! Ride through Arikok National Park, visit the Bushiribana Gold Mill Ruins, the Alto Vista Chapel, discover caves and the less populated, untouched wild beaches. Find your ideal method of transportation with some of our highly recommended island tour companies, such as: Justin's Car Rental, Fofoti Tours & Transfers, or El Tours.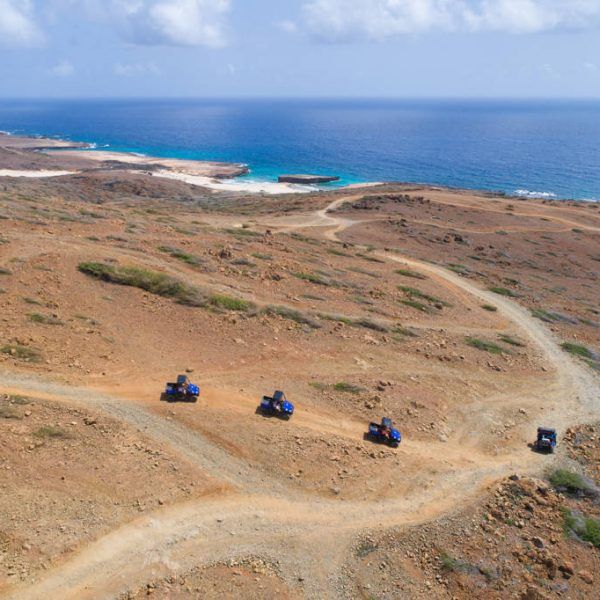 Very important: Please only drive on designated roads and paths to ensure Aruba's nature and environment stays protected! There is absolutely NO driving allowed on beaches and dunes! You may not see them with your own eye but the island's wildlife is all over and it is OUR responsibility to preserve their habitat the best we can!