'Tis the season for good food, great company and warm jolly feels! Aruba, the island where festivities are always welcome, is one hundred percent in on the holiday spirit.
Discover the One Happy Island's very own festive lingo with the following 19 Papiamento words and phrases to help you celebrate the holidays in Aruba to the max!
Scroll on to reveal some typical words shared during the December holiday season:
1. Bon Pasco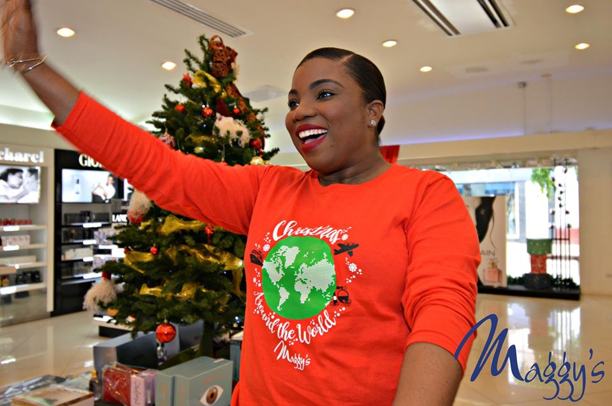 Bon Pasco – This phrase directly translates to English as 'good Christmas', but means 'merry Christmas', or 'happy Christmas'. It is safe to say that this is probably one of the most frequently used phrases during the holiday season (the last phrase on this list shares the number one spot with 'bon Pasco' for the most-used Papiamento words during the holidays).
2. Bishita di Pasco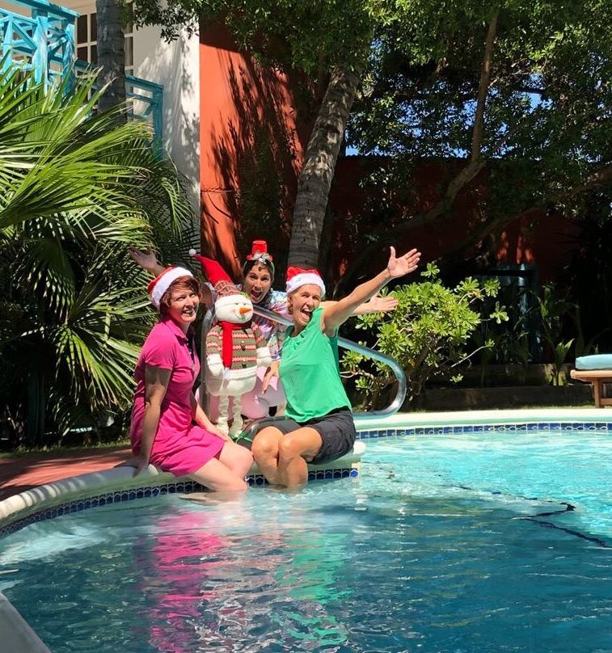 Bishita di Pasco – The direct translation of this phrase is 'Christmas visit', and refers to the annual customs of the Aruban community where you visit family members, and friends, during the holidays to wish them a merry Christmas.
🎄Festive fun fact: it is typical Aruban tradition that you are expected to visit elder family members first when doing your Christmas visits, as this is seen as the 'correct' and 'respectful' way to celebrate the holiday season. As the One Happy Island has a culture that is very family-oriented, it is common knowledge that in Aruba, family comes first, then friends.
3. Kerstboom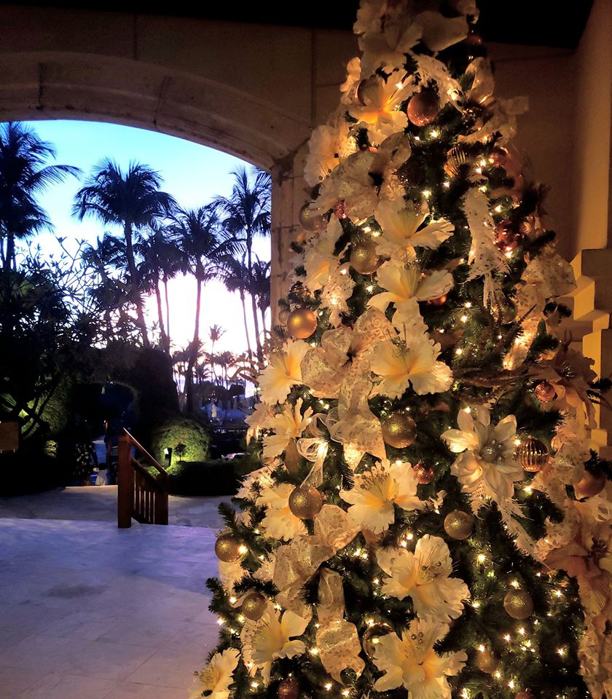 Kerstboom – This word that is officially recognized as a word in the language, Papiamento, was adopted from Dutch, Aruba's first official language (aka Nederlands), and means 'Christmas tree'.
4. Regalo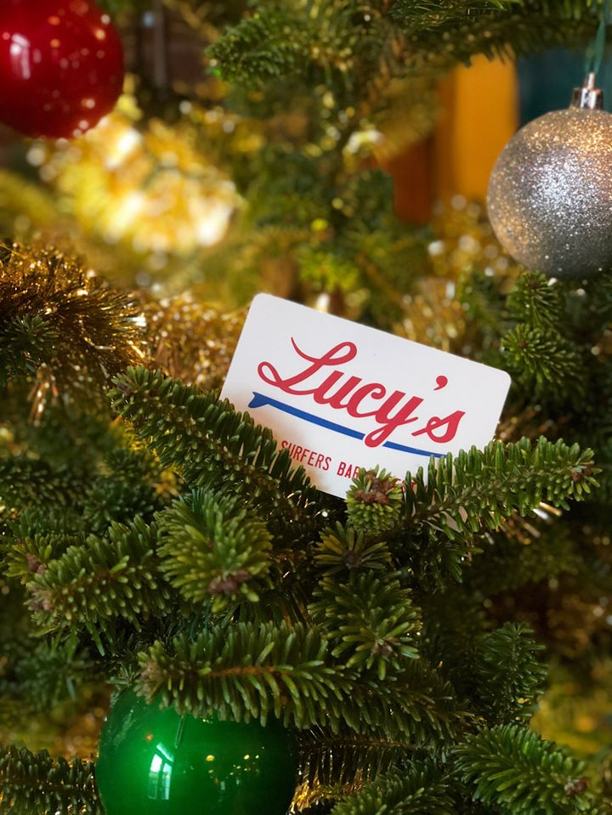 Regalo – This Papiamento word means 'present' or 'gift'. Sometimes when people want to say they have a 'small present' for you, they'll use the word 'regalito' which is a Spanish word meaning 'little gift'.
DISCLAIMER: Arubans are well-known to interchange words from other languages when speaking in Papiamento with other locals.
5. Comemento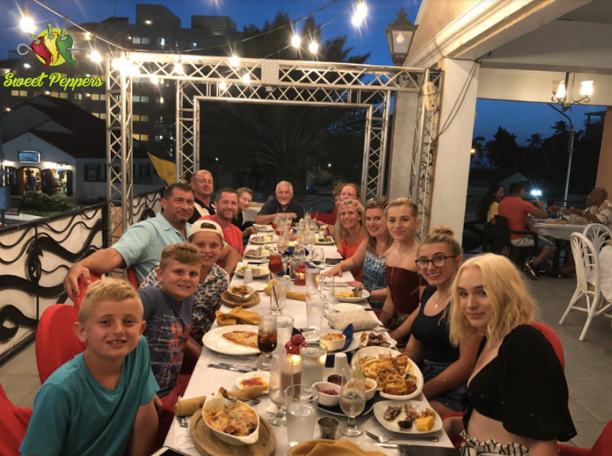 Comemento – This word can be translated as 'feasting', or 'to have a feast', and is usually used when referring to holiday dinner parties. EX: 'mi tin un comemento awe nochi' = 'I have a dinner to go to tonight'.
6. Ham di Pasco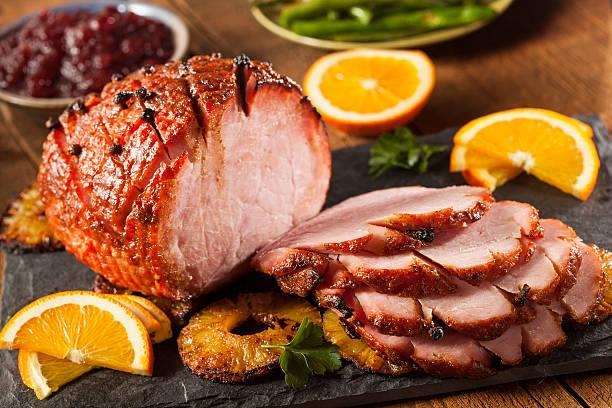 Ham di Pasco – This word translates to 'Christmas ham', and that's exactly what it refers to: the traditional holiday ham that is normally cooked for either Christmas Eve or Christmas dinner, or in some cases for both feasts.
7. Ayaca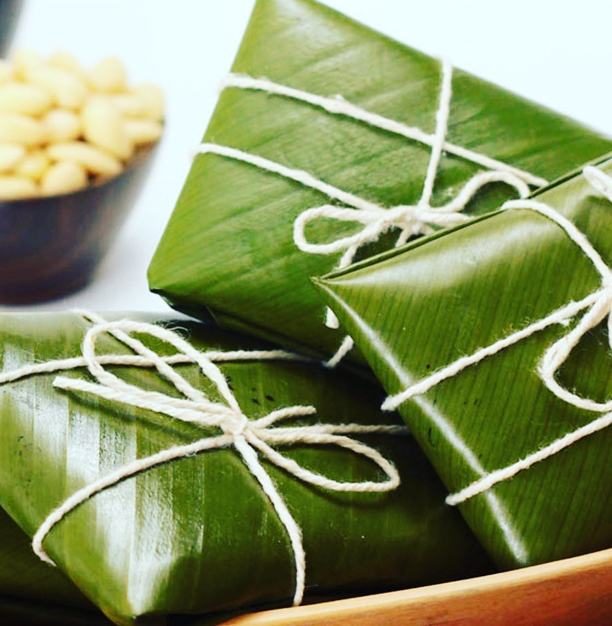 Ayaca – This is a traditional Christmas dish prepared among the Aruban Community to celebrate the holidays. An ayaca is filled with all kinds of interesting ingredients that make for a savory treat, and is wrapped up in either banana or plantain leaves. The making of an ayaca includes a very particular process and takes quite some time to complete, but the end product makes it definitely worth the wait!
"Families come together to prepare the ayaca to wake up their Christmas Spirit listening to Christmas music creating a wonderful atmosphere." –VisitAruba
🎄Festive fun fact: we have the an Aruban Ayaca Recipe if you'd like to make your own this year.
8. Bon Apetit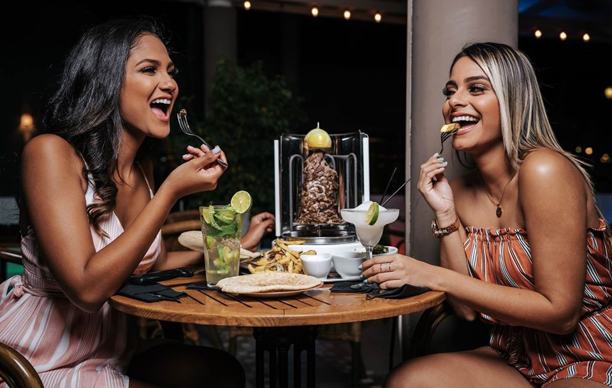 Bon Apetit – This Papiamento phrase is derived from the almost-identical, and popular, French term 'bon appétit', which is used right before indulging in food to wish your fellow diners a 'good appetite' while eating.
9. Ponche Crema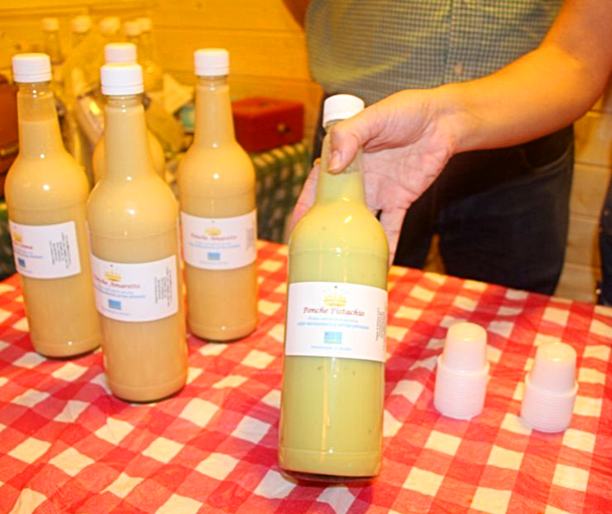 Ponche Crema – This is the name for the Aruban equivalent to a sort of eggnog-like beverage that is specifically enjoyed during the December holiday season. Although ponche crema originates from Venezuela, the Aruban versions have their own twist on the traditional recipe. Flavors have expanded over the years to include pistachio, and even blueberry ponche crema.
🎄Festive fun fact: you can usually find locally made ponche crema at the annual Winter Wonderland holiday event.
10. Biña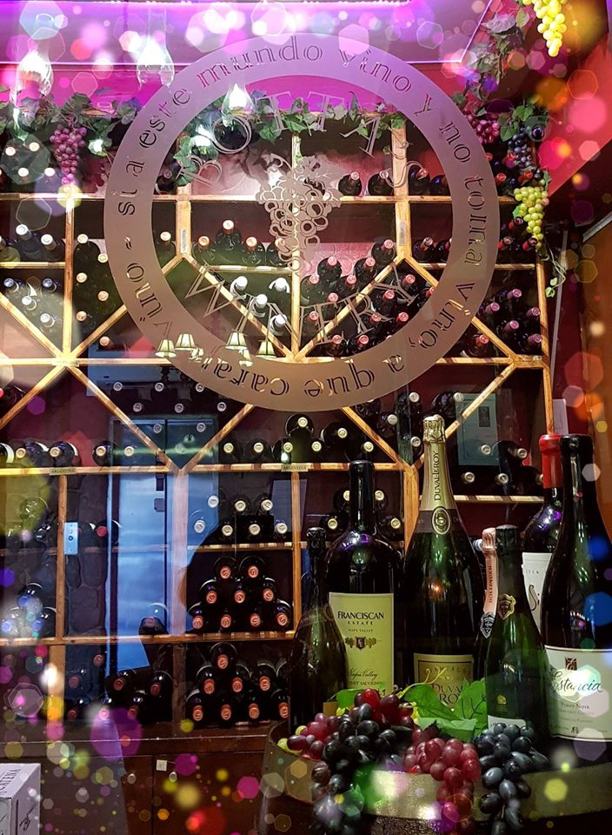 Biña – This is the Papiamento word for 'wine'.  If you're looking to have some 'red wine' you'd say 'biña cora', and for 'white wine' you would say 'biña blanco'.
11. Salud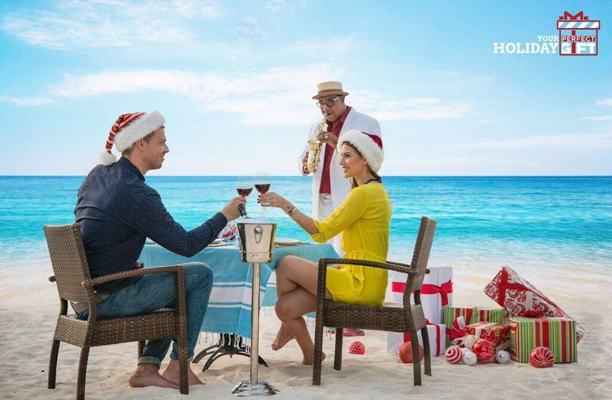 Salud – The direct translation of 'salud' is 'health', but when you say this while having a drink with companions, it means 'cheers' or more clearly, 'cheers to health'.
13. Brindis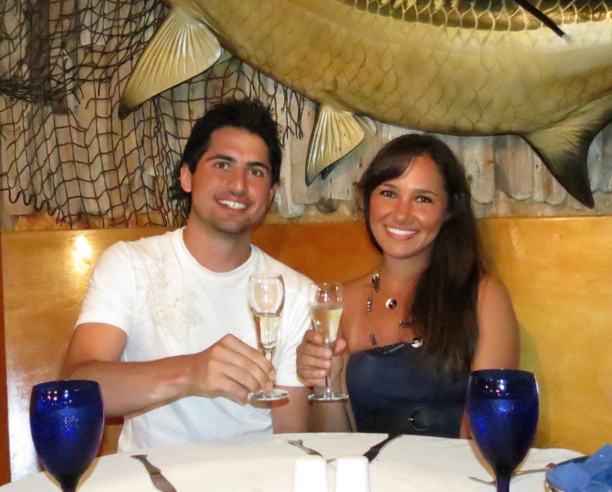 Brindis – Used when referring to the act of having a drink together to celebrate something. This word is also often times used interchangeably with the verb, 'to cheers'.
14. Core Caya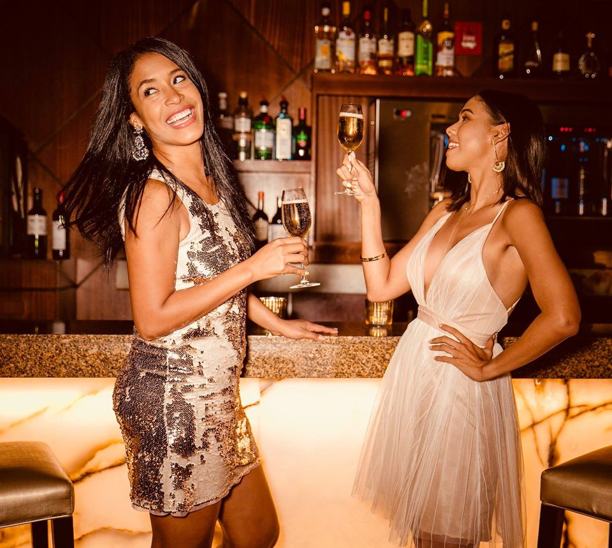 Core Caya – This word translates to 'run the streets', but the meaning of it is to party. The Aruban Community is known to go out and meet up with friends after family holiday activities, such as 'Christmas Eve', aka 'Noche Buena', festivities.
15. Dande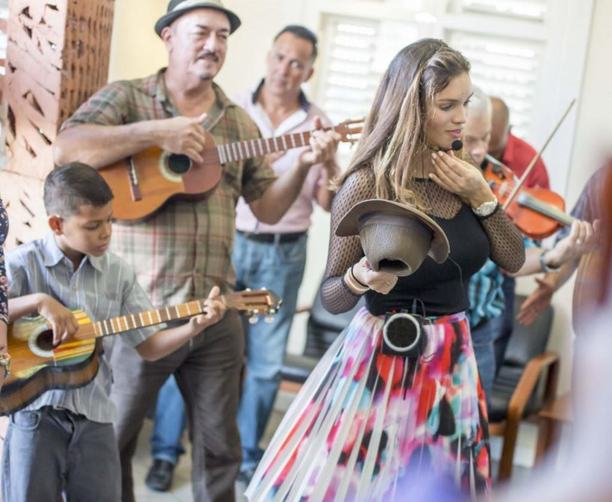 Dande– The word 'Dande' is used when referring to the song that is sung to ring in the New Year. It is very common that a Dande group could show up on your doorstep in the wee hours of January 1st to serenade you and your loved ones while you're celebrating.
"Aruban true traditional music is the Dande which is played to welcome the New Year. — This is a true local tradition since there is no other island in the Caribbean that has a Dande tradition." –VisitAruba
16. Klapchi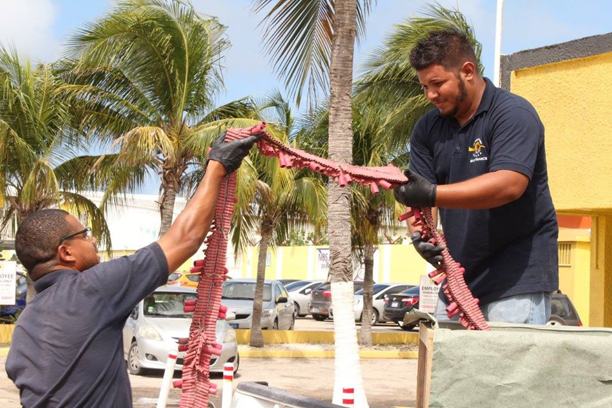 Klapchi– This word translates to 'fireworks'. You'll find that many places around the island that sell fireworks will have the words 'klapchi' (or 'klap' for short) written on a sign.
17. Pagara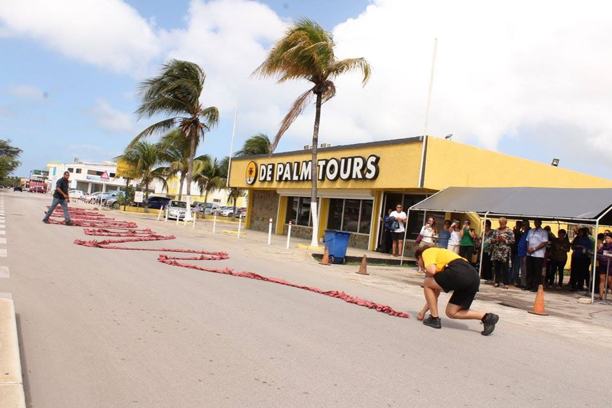 Pagara– Used when referring to the usually lengthy lineup of big firecrackers. Most businesses light up their 'pagara' on December 31st during the day time. Some say that this is done to cleanse everyone's slates from the prior year and to welcome the New Year with a fresh start. Locals often times light up their own 'pagara' in front of their homes at the beginning of the New Year once the countdown reaches zero.
18. Tiro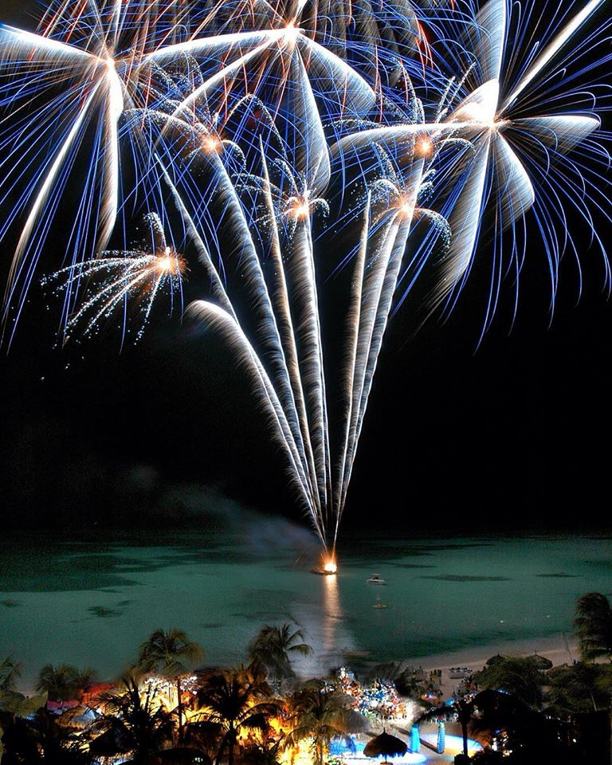 Tiro – This word is used when referring to midnight January 1st when the whole sky is lit up with fireworks to welcome the New Year with a BANG! The Aruban community takes 'tiro' very seriously, as you may notice on New Year's Eve when looking up at the sky when the clock strikes twelve.
19. Bon Aña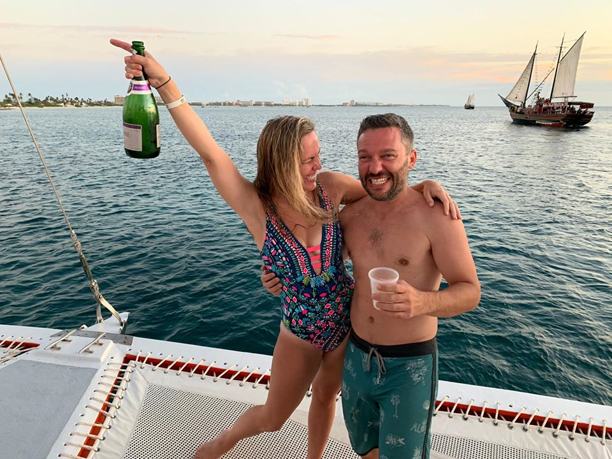 Bon Aña – The direct translation of this is 'good year', but the meaning of this phrase is 'happy New Year'. It is used to wish someone wonderful wishes for the year to come. Often times 'Feliz Aña Nobo' is also used, which directly translates to 'happy New Year'.
Hope you enjoyed this read and get to try out your Papiamento knowledge to practice in Aruba during the holidays!
Be sure to like our VisitAruba Facebook page, and give us a follow on Instagram, to keep up with all the Aruba-lovin' updates.
*Feature photo by Boardwalk Small Hotel