movie
Featured Image 1
description
Clean Description
Light woods, stainless steel and soothing blues add detail to the contemporary atmosphere of Aquarius. This new restaurant features an amazing array of choices with a Caribbean flair including some wonderful seafood specialties
Visit Aquarius, a new contemporary restaurant located at the Renaissance Aruba Marina Hotel, right in the heart of Oranjestad. Aquarius offers the best in Caribbean fare like delicious seafood, meats and desserts, all in an atmosphere accented with sleek wood, glass and metal. Get all you want with our buffet option, or pick and choose your favorites a la carte. And remember that the fun doesn't stop at dinner: have drinks at BLUE or play in the Crystal Casino, adding excitement to the already perfect night out.
message
reviews
Trip Advisor Reviews
TripAdvisor Reviews
address
Street Address
L.G. Smith Boulevard 82
Distance to Restaurant
The restaurant is located inside the renaissance hotel.
buffer
menu
Picture (food)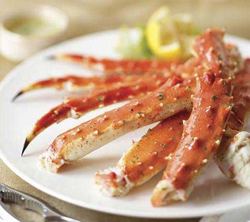 details
Open for
Breakfast, Lunch & Dinner
Opening Hours
Daily:
07:00 am - 11:00 am
12:00 pm - 03:30 pm
05:30 pm - 11:00 pm
features
Wheelchair Accessible
Yes
logo
TripAdvisor Reviews