Dear Aruba Lovers,
It is no doubt that Aruba is a tourist-reliant island with many tours and attractions to choose from. However, did you know that some of the most popular and more sought-after activities include snorkeling and diving among our coral reefs?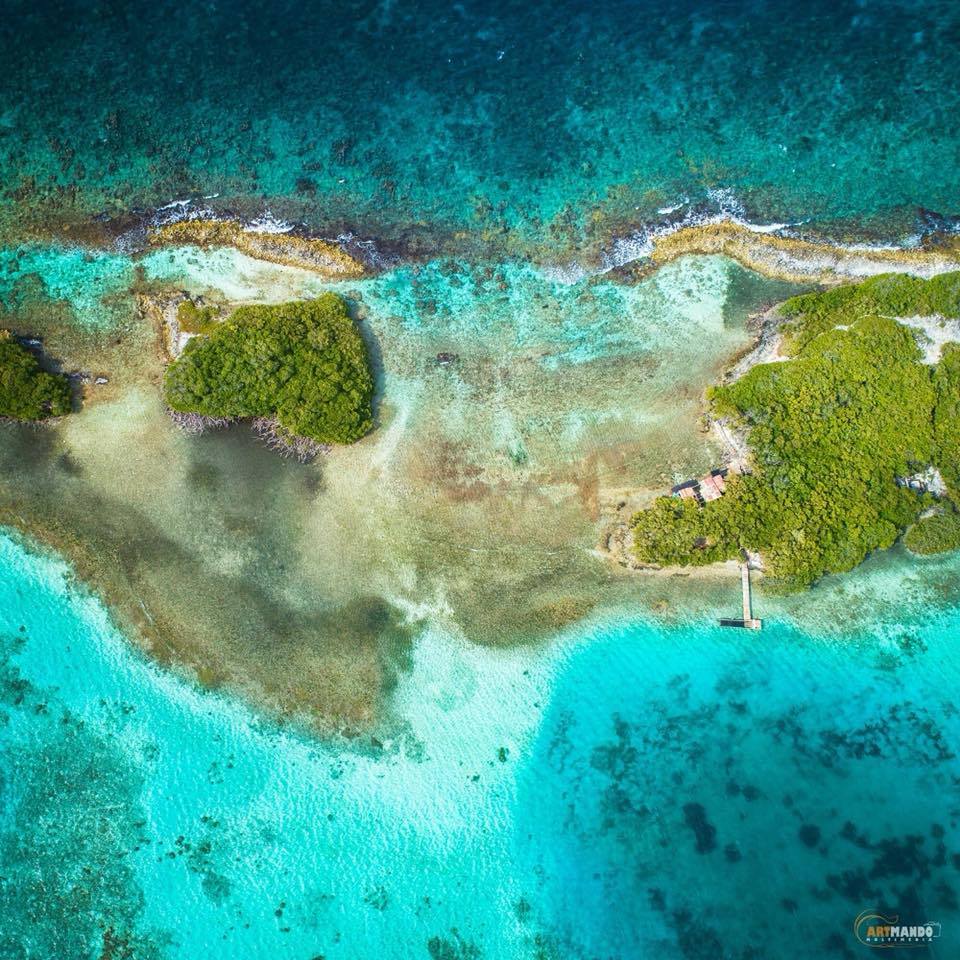 DID YOU KNOW that more than 71 million people visit a coral reef each year? And, that coral reef tourism is worth $36 billion globally each year?!
Tourists are a HUGE part of our economy, as a top travel destination in the Caribbean, Aruba thrives off of tourism and hospitality.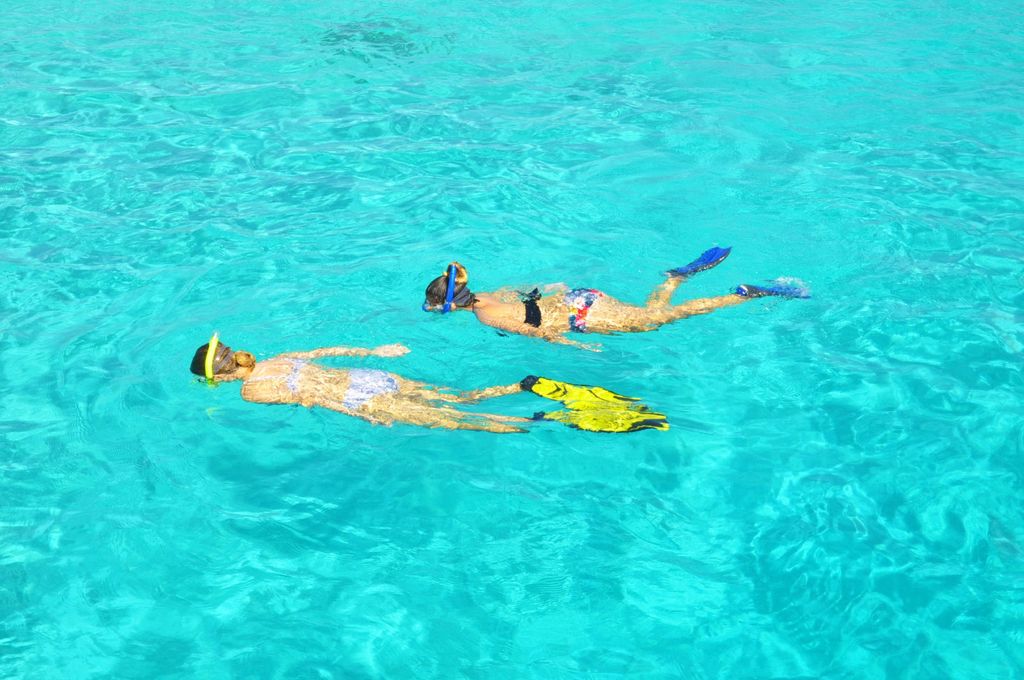 With so many people coming and going and touring our island, it is critical to take care of our environment and incorporate sustainability into our everyday approach as much as possible.
Brace yourselves, this may come to you as shocking news… we've lost 50% of the world's coral reefs in the last 30 years! It is evident the time is NOW to act on this epidemic.
As Aruba is among these statistics, we would like to urge our visitors and local residents to work TOGETHER to help protect and save our reefs before it's too late.
A Campaign to Inspire Action…
To help raise awareness our VisitAruba team, together with the Aruba International Regatta and University of Aruba hosted a film screening event on Thursday, August 16th, of the Netflix Original Documentary, "Chasing Coral".  It took place in the University's beautiful Aula with more than 120 guests in attendance!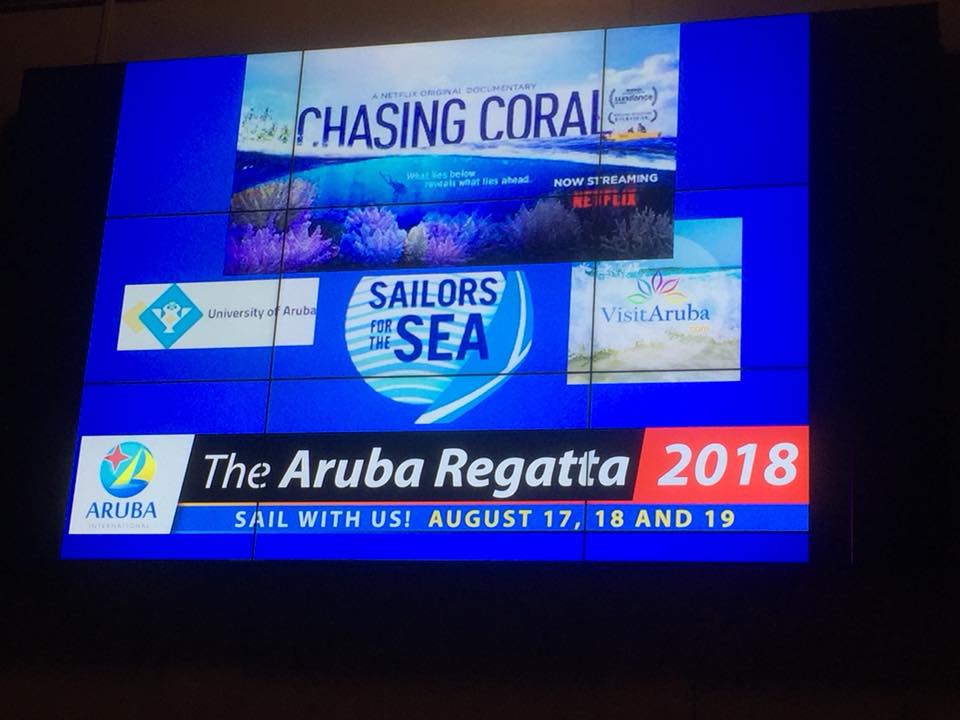 Chasing Coral, a Sundance award-winning film and nominated for 3 Emmy Awards, takes you on an eye-opening adventure to witness the collapse of our coral reefs. Directed by Jeff Orlowski and produced by Larissa Rhodes, this documentary was filmed over a three year span, consisting of 500+ hours underwater, footage from over 30 countries, and was created with the support of over 500 people around the world.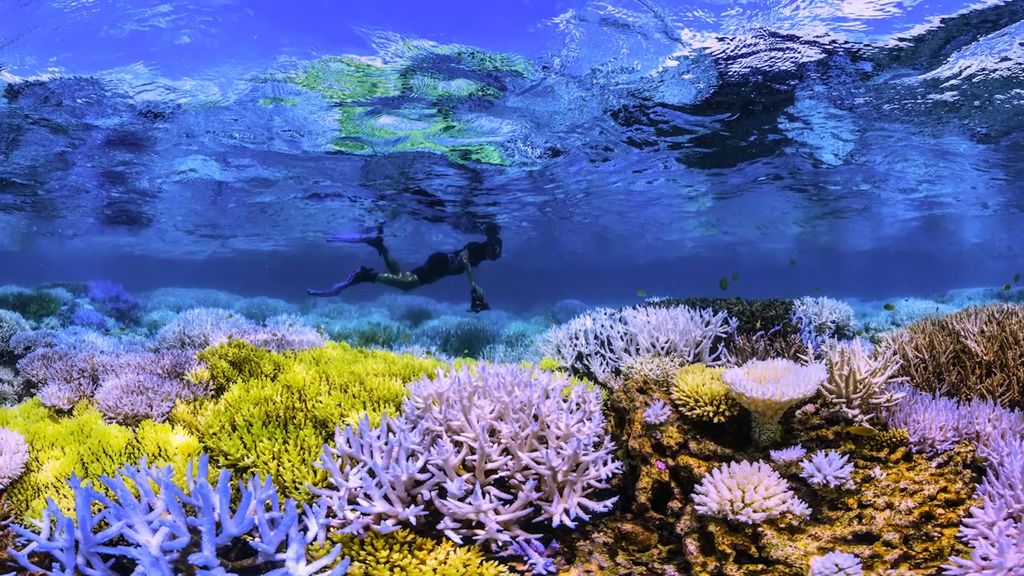 The project and film beautifully captures the underwater world and shows the otherwise unseen state of the world's coral reefs and the process of coral bleaching (a sad, sad sight to see).
With its breathtaking photography, suspense, and unexpected emotion (warning: you may shed a tear or two), Chasing Coral is a dramatic revelation that needs to be seen by each and EVERY person across the globe. The greatest impact of our changing climate has been hiding in our ocean… until now, thanks to this film and everyone behind it.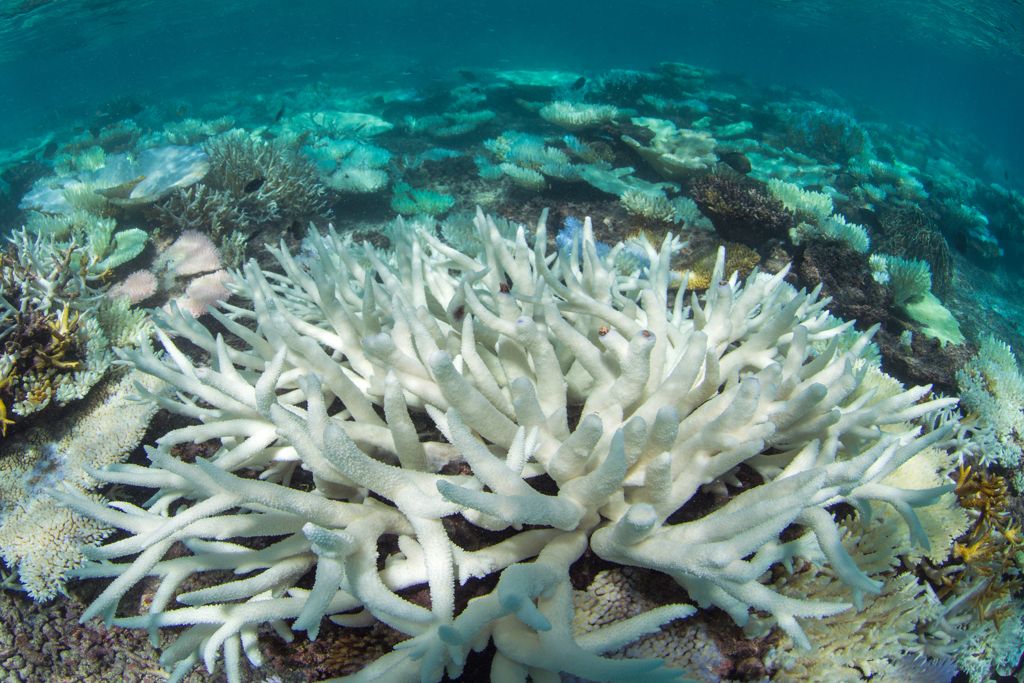 Ocean and Environmental Activists Take the Stage
In addition to the film viewing, the evening included a panel discussion to discuss what this wake-up call means for the future of Aruba and the rest of the world.
The discussion was mediated by Eric Mijts, President of the Aruba Regatta Foundation and professor of the University. The panel consisted of: Castro Perez (Aruba Reef Care Foundation), Anthony Hagedoorn (Concerned Captain of Tranquilo Charters), Walter Mohamed (AHATA's Environmental Committee) and, Anita Mijts-Aerts (Aruba International Regatta).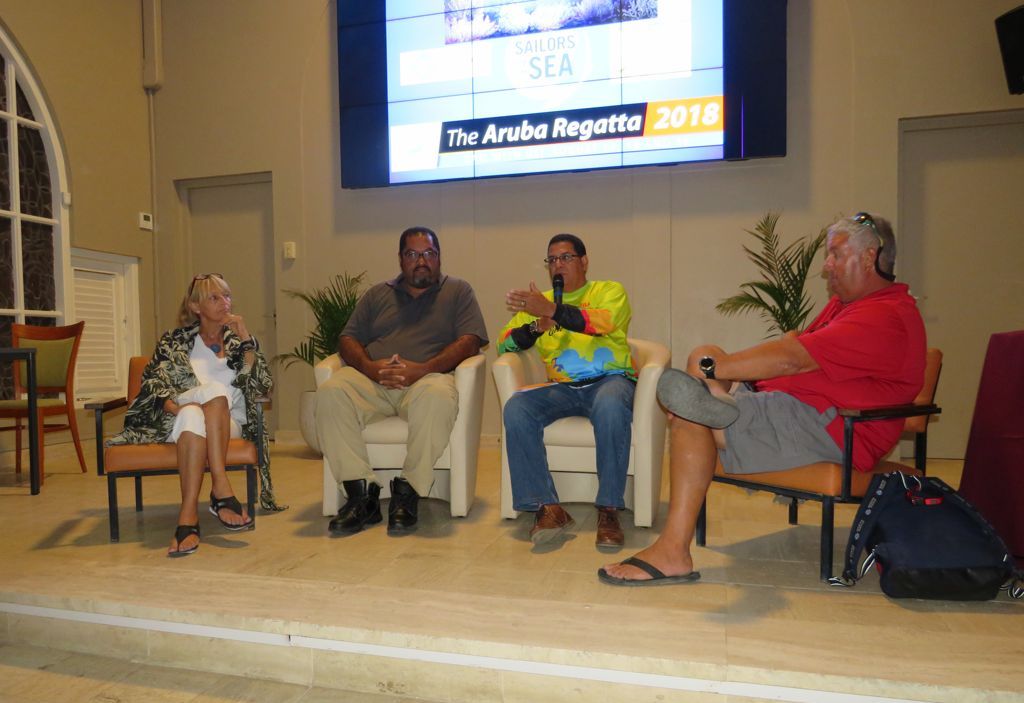 Throughout the discussion various topics were brought up and many audience members chimed in with their concerns and suggestions. Topics ranged from pollution and littering, reducing our energy footprints, to using coral reef safe sunscreens, and even following in the footsteps of our neighbor island, Bonaire by establishing a marine park that would protect our reefs and generate income to further protect it at the same time.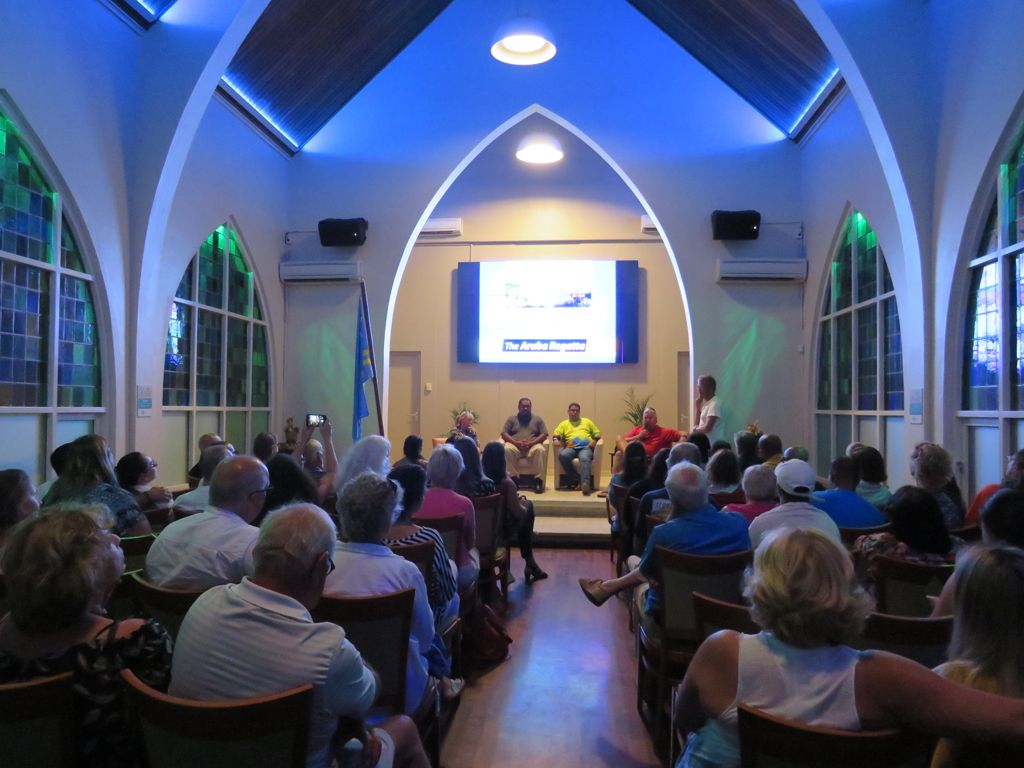 Among our audience was member of Parliament Daphne Lejuez, who was asked by some members of the panel regarding what government was doing in regard to protecting Aruba's corals and marine life. Mrs. Lejuez announced that there are plans to introduce a law banning styrofoam, harmful sunscreens and single use plastics and this was expected to be implemented in 2019. She also mentioned that before the end of 2018 parliament should be receiving the law for approval of a marine park for Aruba.
Her words could not have come at a better time or in a more appropriate place, giving our community and visitors an optimistic outlook on continued change in the right direction for Aruba!
The Time is Now
As an island we may be moving in the right direction, however, raising awareness and spreading the message is only the first step. The most important step of them all is… ACTION.  We urge you to contribute in any way you can, no matter how small or big your act may seem.  Any little bit helps, please remember, this is OUR planet, there is only ONE planet earth, there is no planet B.

 Video created by and property of Netflix
Yours Truly,
VisitAruba Team
PS – Want to get involved, but unsure of where to start? Send us a message and we will be more than happy to assist you and point you in the right direction!