A trip to Aruba isn't complete without at least one night out on the town! The island offers plenty of fun and entertainment from the early evening to early morning hours. At various locations, whether you are in the high-rise resort area of Palm Beach or in downtown Oranjestad, you can find dance clubs, piano bars, cocktail lounges, beach bars, casinos, sports bars, wine bars, and more.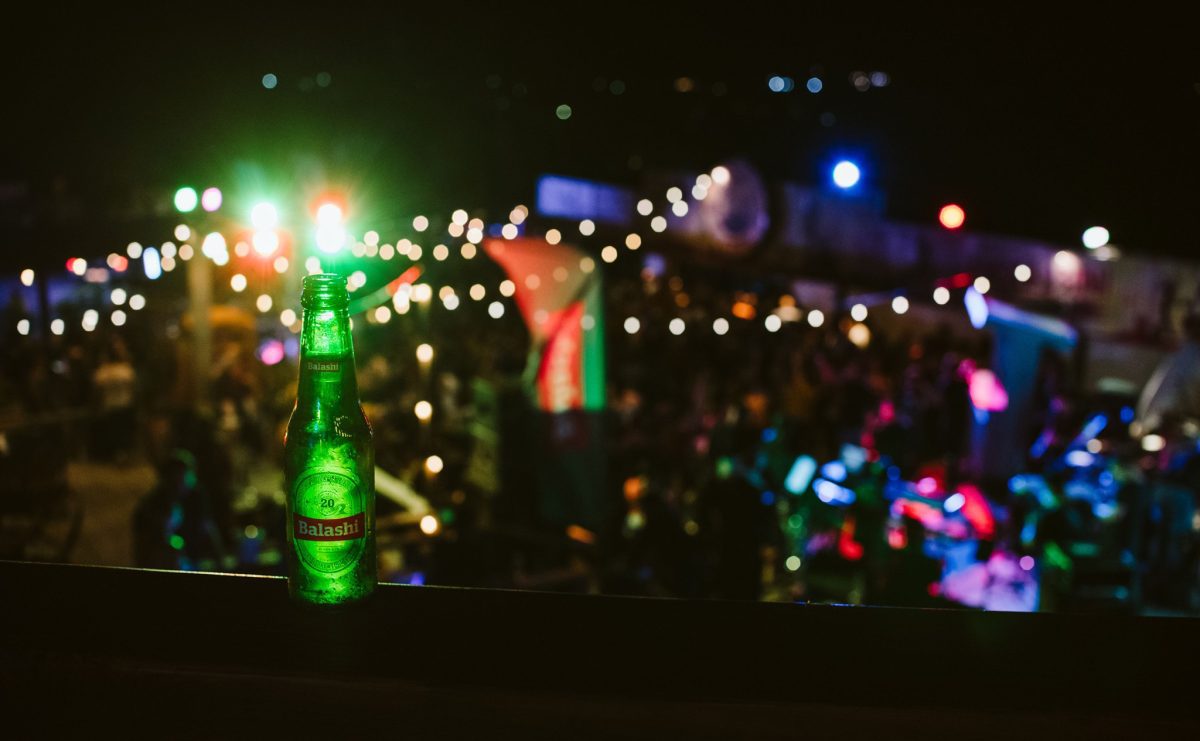 The sun may have set but the fun never stops on our One Happy Island. Check out a selection of some of Aruba's most popular clubs and bars:
Downtown Oranjestad
Want to escape the hustle and bustle of the popular resort area and dare to dive into some of the more local spots? Head downtown to Oranjestad for a change of atmosphere and downtown vibes.
Great grub, famous cocktails, good music, and an authentic, fun dining experience alongside the Renaissance Marina.
It's always 5 o'Clock here (surprise). This rustic outdoor bar located at the Renaissance Marketplace offers beats, bar bites, drinks and live entertainment.
Enjoy great food, fun, play your favorite sports (virtually), and, of course, a few cocktails at the new 5 o'Clock Par & Chill. 
Lounge at L.G. Smith's Steak & Chop House
L.G. Smith's lounge is open late, very late (6 AM)! Enjoy their extensive wine selection (over 120 wine), craft cocktails and an after-hours food menu for those late-night cravings.
An endless selection of restaurants and nightly live entertainment options, all offered in a festive and intriguing atmosphere that we call ambient here in Aruba.
Palm Beach
Palm Beach, the area consisting of high-rise resorts and restaurants, is a great location choice if you want to be within walking distance of your resort and hop around to different spots.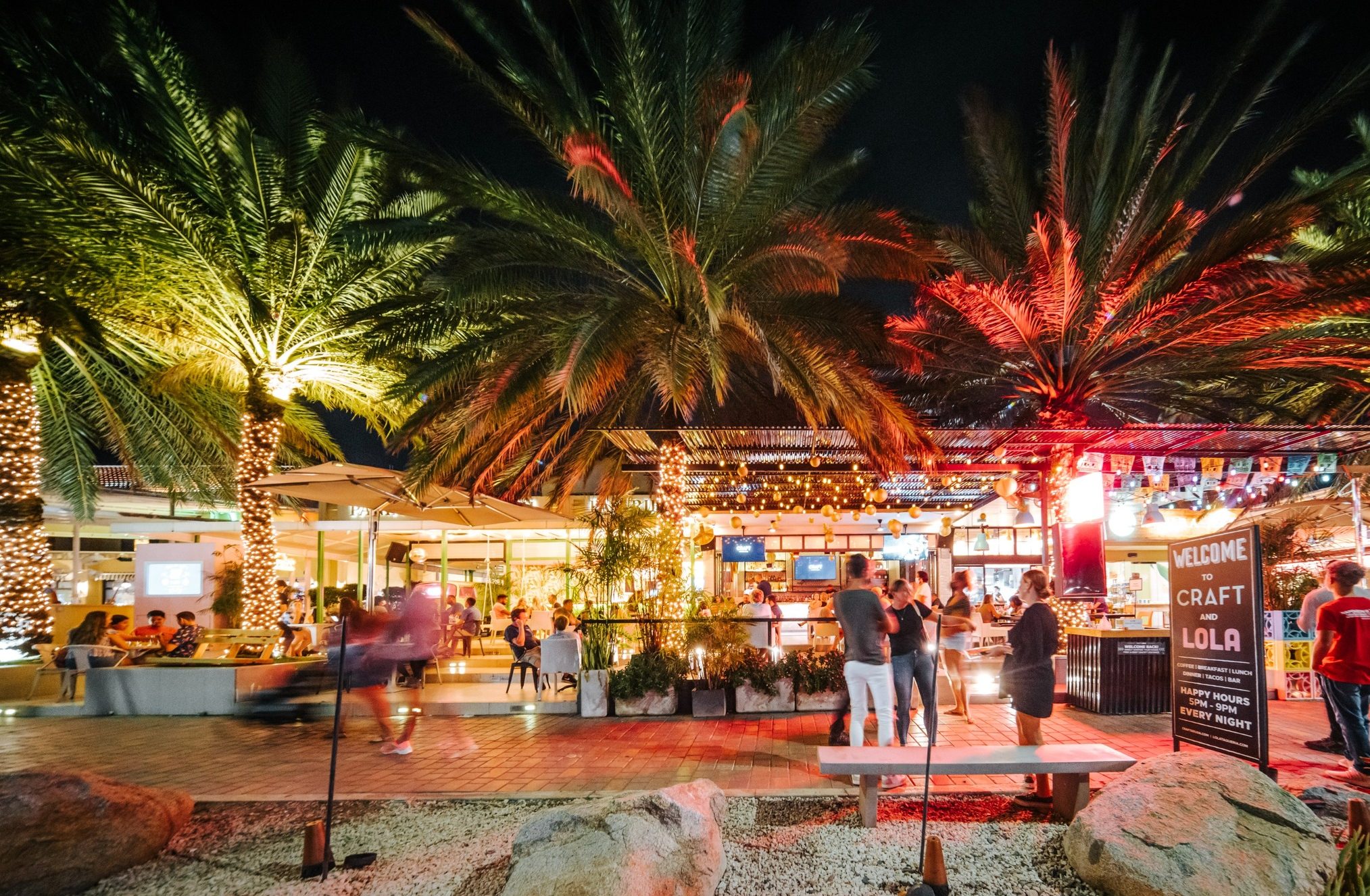 Beach Bars
Most are ideal for daytime fun and happy hour, but many of these spots also carry the fun vibes well into the evening. The island is filled with bon (good) vibes, year-round sunshine, smiles… and dushi (sweet/tasty) cocktails! So with that being said, don't feel obliged to wait until 5 o'clock to order that frozen cocktail (or mocktail) of choice, worry not, there is no judgment in Aruba, only a happy time to be had from sun up til sundown.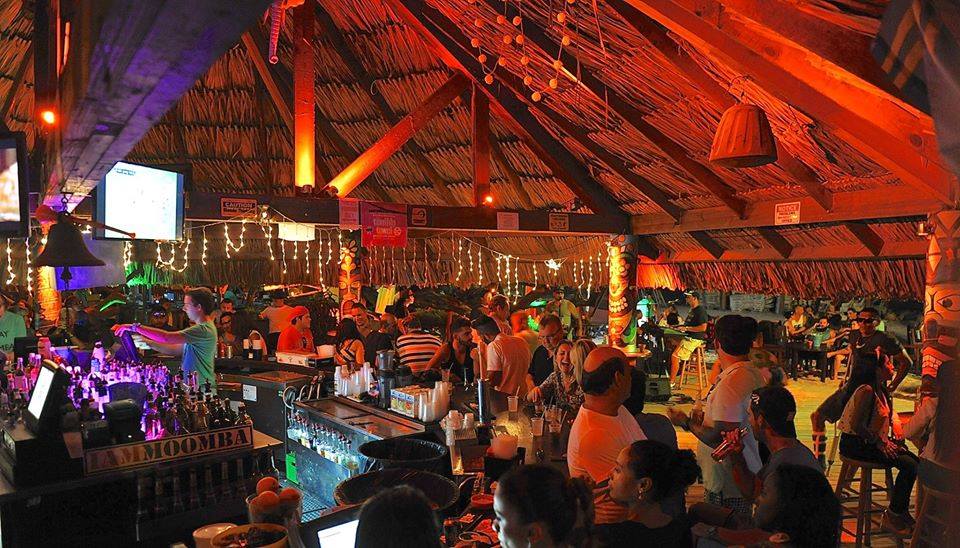 Pelican's Nest Seafood Grill & Bar
This is a hot spot in Palm Beach, expect action, a loud siren signaling the beginning of happy hour, fun music, friendly and entertaining bartenders, specialty jumbo cocktails (frozen and on the rocks), and more!
Party Bus
There is so much fun to be had in Aruba when the sun goes down and even more fun when you hop aboard a colorful and crazy party bus! This party on wheels will give you the opportunity to meet new people, party with locals and dance the night away at local hot spots. There are a variety of different party bus tours to choose from, including Karaoke, Bar Hopping, Dinner & Nightlife, and more. Suggestion for a low-key night: Try Kukoo Kunuku's Wine On Down the Road tour for a night of mouth-watering dishes, excellent wine, and good company with a little dash of crazy, of course!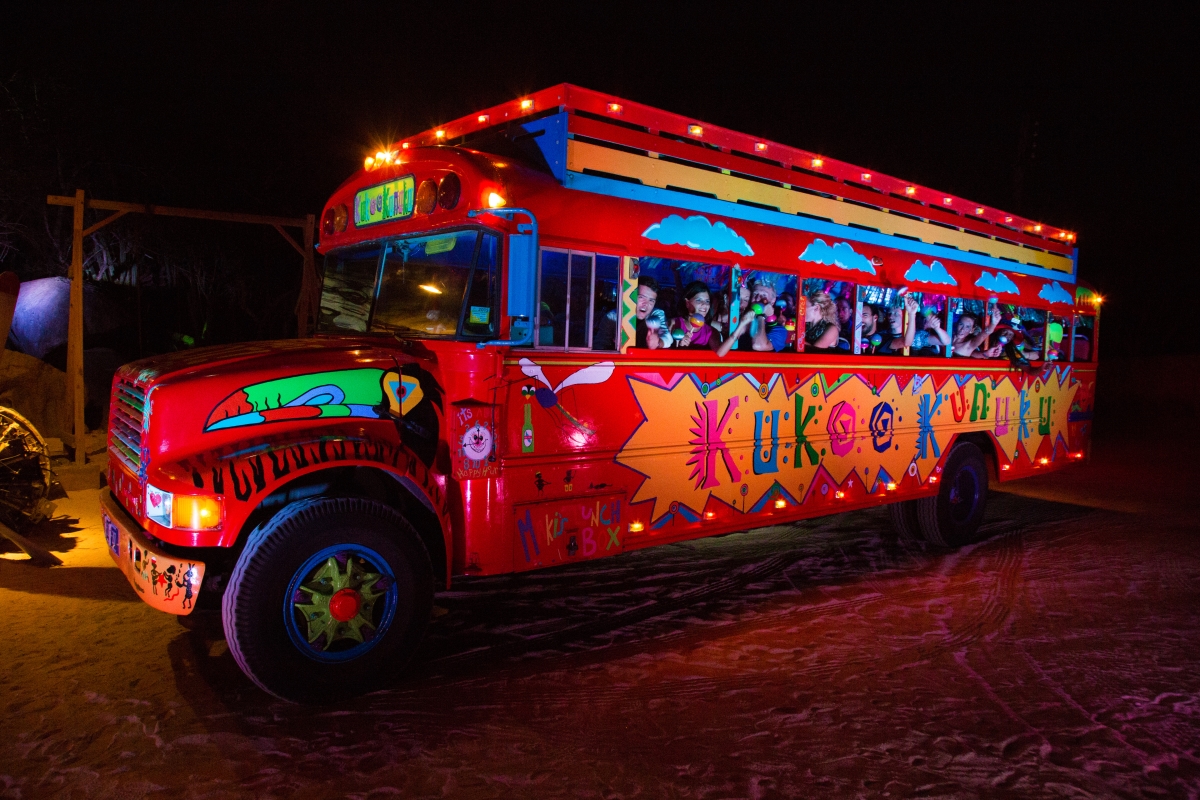 Sometimes you just need a little bit of fun! Hop aboard the wacky and whimsical Kukoo Kunuku  for a night in paradise that you'll never forget!
The original Karaoke Party Bus of Aruba, the essential nightlife celebration you never knew you were missing. Experience the magical sights and sounds of Aruba while singing and waving aboard this star-studded airbrushed bus!
Casinos
Aruba's casinos are an excellent place for those who want to experience the excitement of gaming. All major resorts have their own casino and they are generally open from the morning to just before sunrise.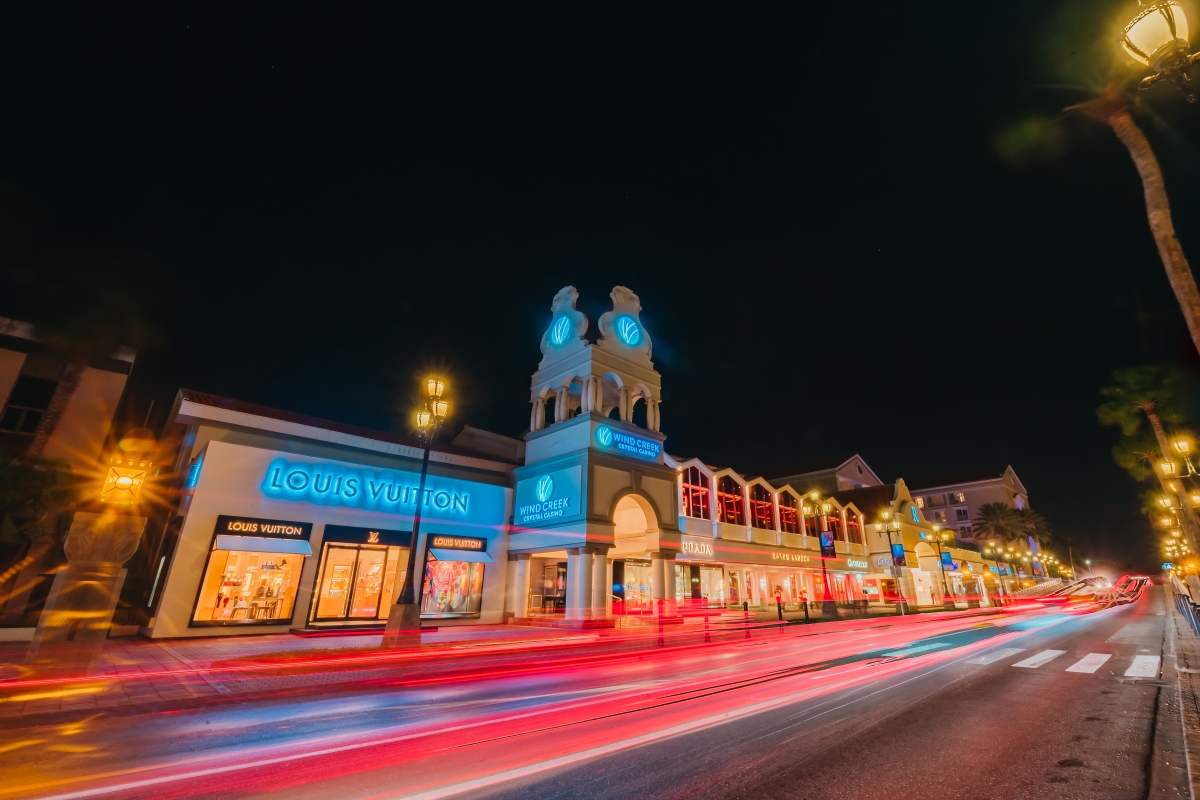 Wind Creek Crystal & Seaport Casinos
Xanadu Casino at Holiday Inn Aruba Resort