Marvel at all of the Bright, Twinkling Christmas Lights
Roundabouts (if you've been to Aruba then you know there are a lot), houses, downtown streets and buildings, street lamps, palm trees, resorts… and let's not forget the famous 'Cas di Luz' (house of lights) – Yes, you will find Christmas lights and decorations surrounding you at EVERY turn! The "One Jolly Island" of Aruba lights up just after Halloween and the festive lights and decorations stay up until we bring in the New Year (some locals prefer to keep them up even longer).
"Cas di Luz" (House of Lights)
Every year the town of Seroe Preto in San Nicolas lights up for the holiday season. In mid-December until the beginning of January you will find a stunning lighting display featuring a different theme each year. On weekends, local bands will perform, bringing out families and neighbors to share the festive ambiance together. Admission to walk through this magical, Christmas land is free… don't forget your camera!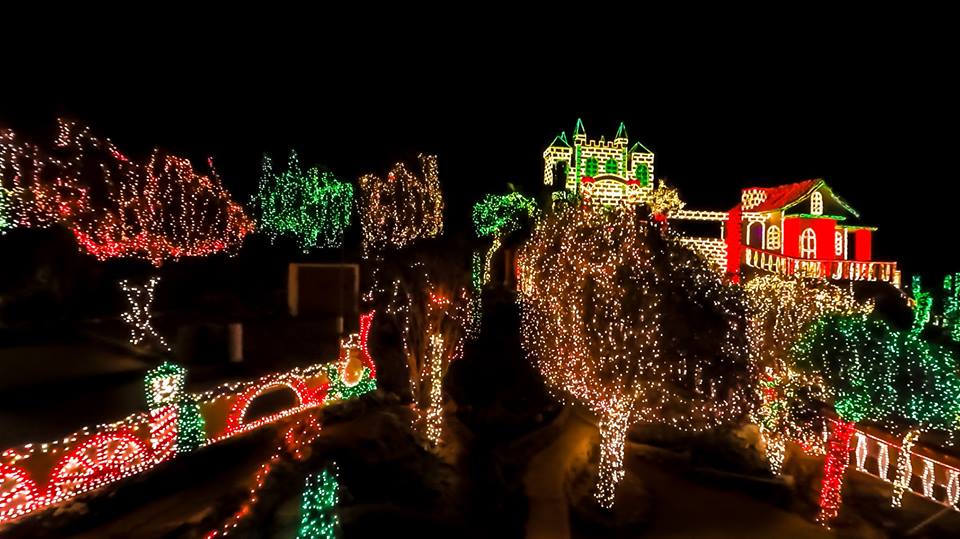 Shop & Be Merry at the Many Magical Christmas Markets
Picture this: Stringed twinkling lights draping above, delicious scents of baked goods, mulled wine, spices, and other 'Christmassy' aromas filling the air, endless festive shopping booths, traditional Gaita music, "ice" skating, Santa Clause, and much, much more!
The holiday season in Aruba means plenty of opportunity for browsing and shopping at Christmas Markets! Simply go to enjoy the cozy, quaint and magical scenery or decide to get some holiday shopping done as well, it's up to you!
Winter Wonderland
Renaissance Marketplace located in downtown Oranjestad, just across from the Renaissance Aruba Resort & Casino and beside the marina, has introduced the LARGEST Winter Wonderland Christmas Market in Aruba! Held daily from 6 – 10 PM, December 1st all the way up until the 23rd, this market is truly magical, giving you all the much needed holiday feels and offering something for everyone… whether you're an adult, kid, couple or family!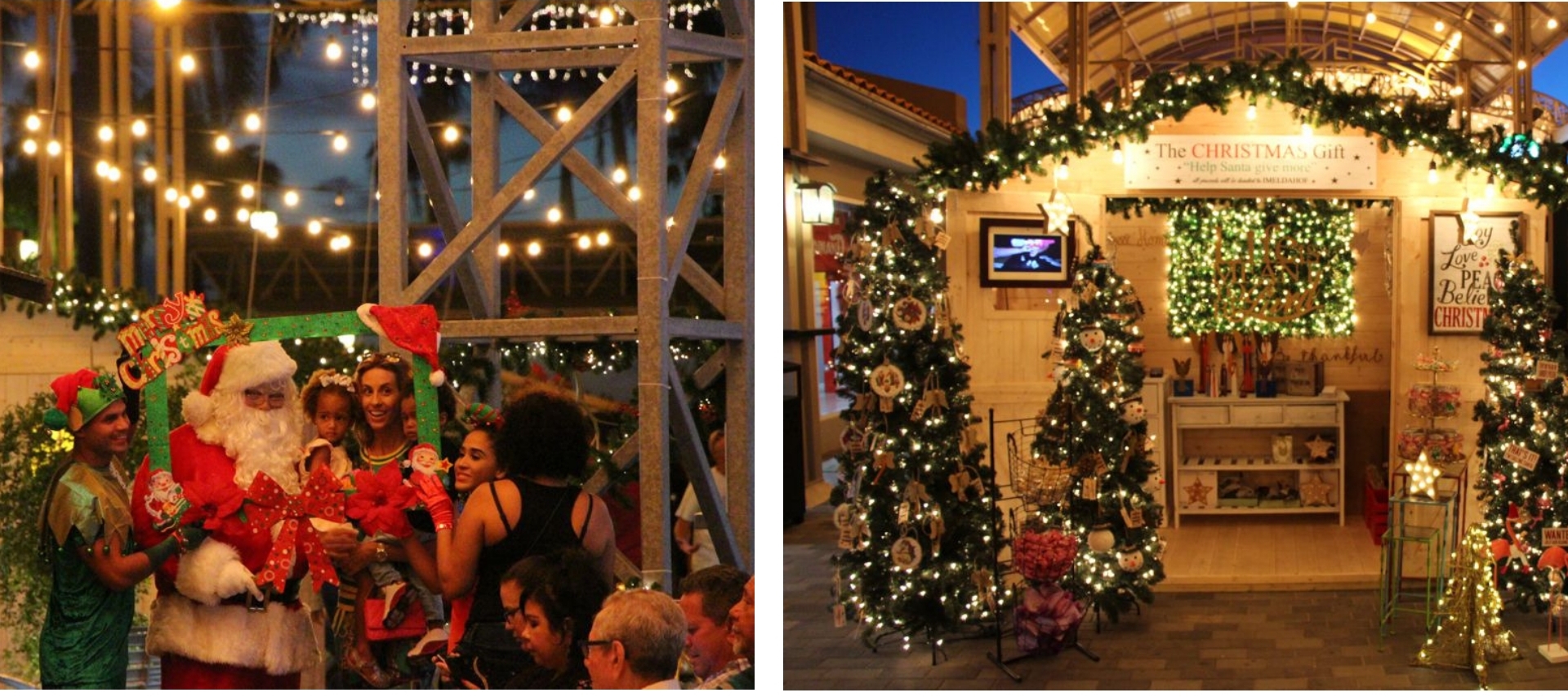 Get more holly, jolly details here.
Christmas Fair
The organizers of the Aruba Art Fair have just recently introduced the island's newest Christmas Market, the Christmas Fair! The promenade of San Nicolas is turned into a magical Christmas village. Enjoy delicious artisanal food and drinks made especially for the holiday season, arts and crafts, live entertainment, and much more!
Unfortunately this year's Christmas Fair has already passed, however, definitely mark your calendars for next year! The city of San Nicolas is continuing to rise, the culture, beautiful sights and abundance of street art is drawing more and more visitors each year.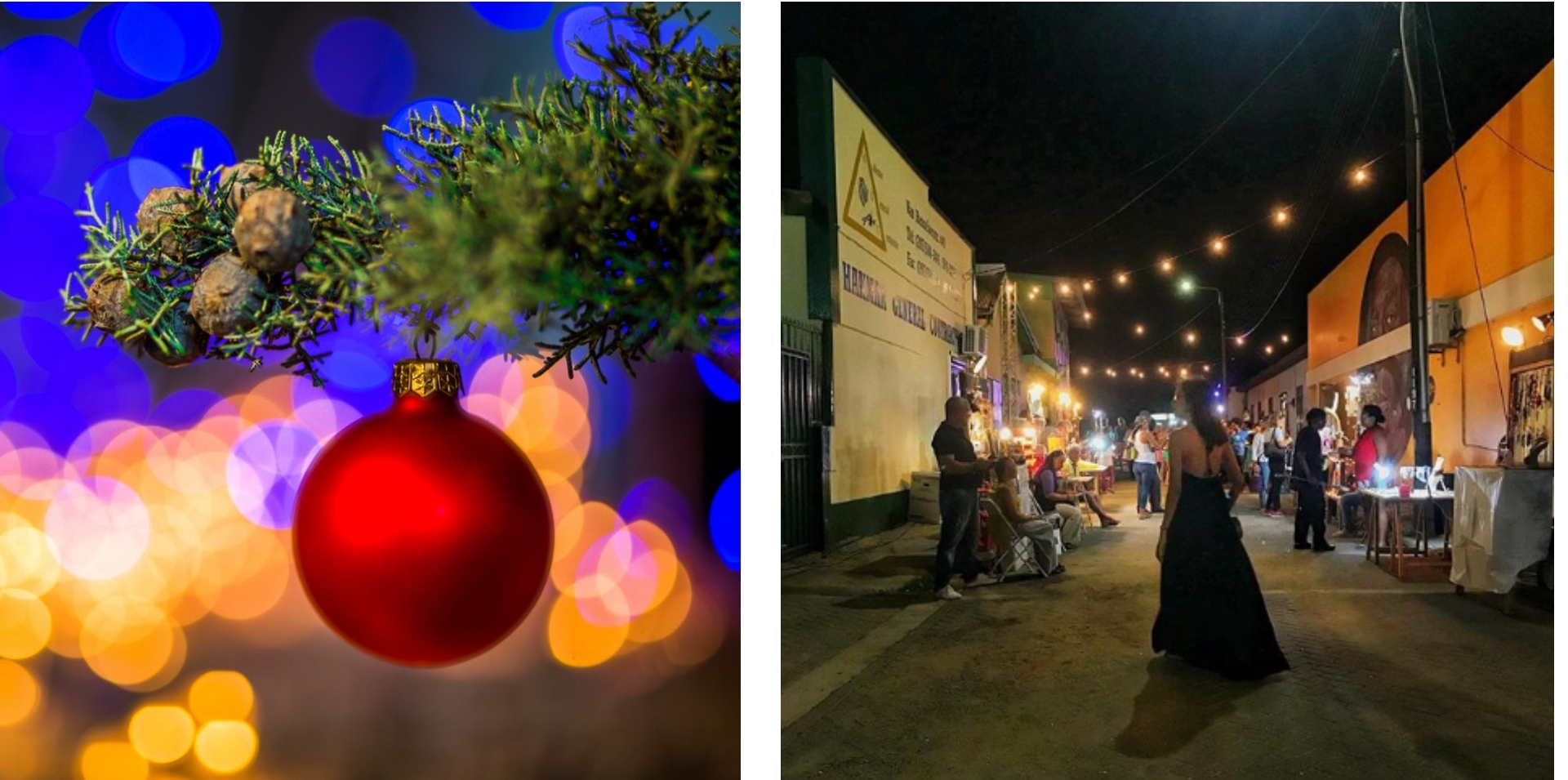 Get more holly, jolly details here.
Cadushi Festival
This festival is truly unique, all products are sustainable, created by hand, local, and they all have a story to tell. Support our island's local entrepreneurs and creatives, and get some holiday shopping done at the same time! There will be plenty of vendor booths, activities, workshops, a kids corner, live performances, and lots of yummy food!
This year's festival will take place on the end of Main Street in downtown Oranjestad.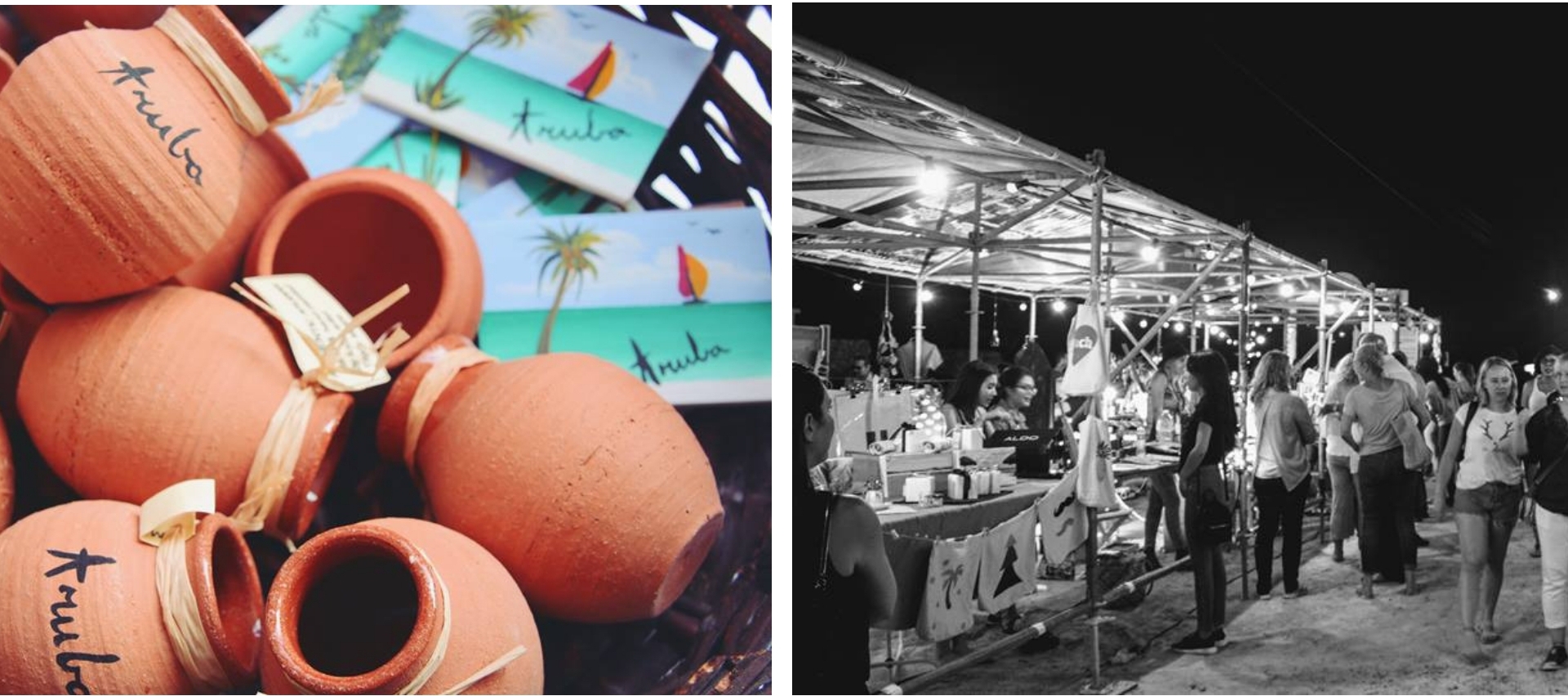 Get more holly, jolly details here.
Indulge in Festive & Delicious Holiday Delights
The air is filled with your favorite holiday aromas of fresh pine, warm holiday spices, freshly baked goods and plenty of local specialties to keep your tummy smiling all season long!
If you're unfamiliar with these tasty treats below be sure to try one and you will understand why they are everyone's favorite holiday delight here in Aruba!
Ponche Crema
Consider Ponche Crema the Aruban version of Eggnog (it has a bit thicker consistency and a different flavor). You can find it in just about any store or market during the holiday season. It is made up of egg yolks, cream, rum, spices and the end result makes for a rich, smooth and delicious drink.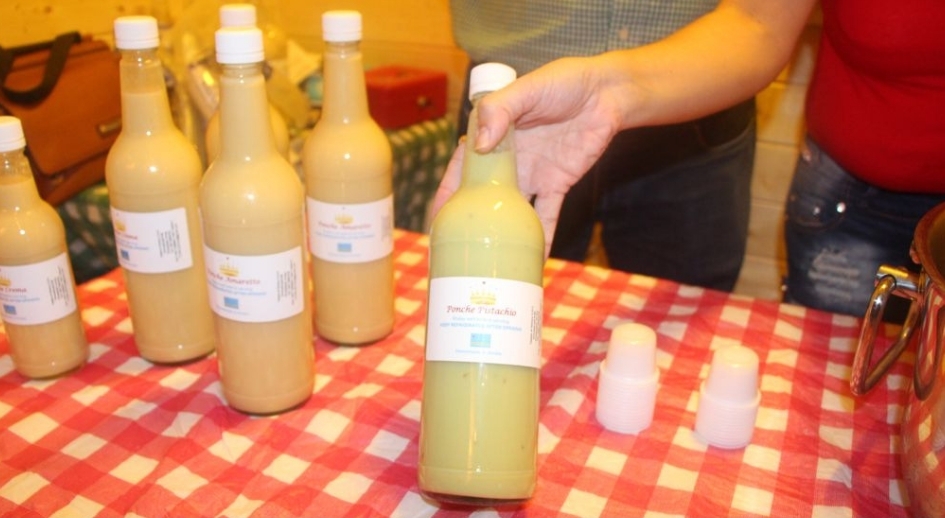 Warning: Ponche Crema is quick to disappear, so stock up for the holiday season!
Oliebollen
We can blame the Dutch for this delicious, irresistible and not so nutritious holiday treat. Imagine an extra large fried doughnut hole. They can be made plain or with raisins and currants, then they are deep fried and topped with powdered sugar goodness.
Oliebollen are made specifically to be enjoyed while ringing in the New Year but are served all throughout the entire month of December because they are just too good to enjoy only one night!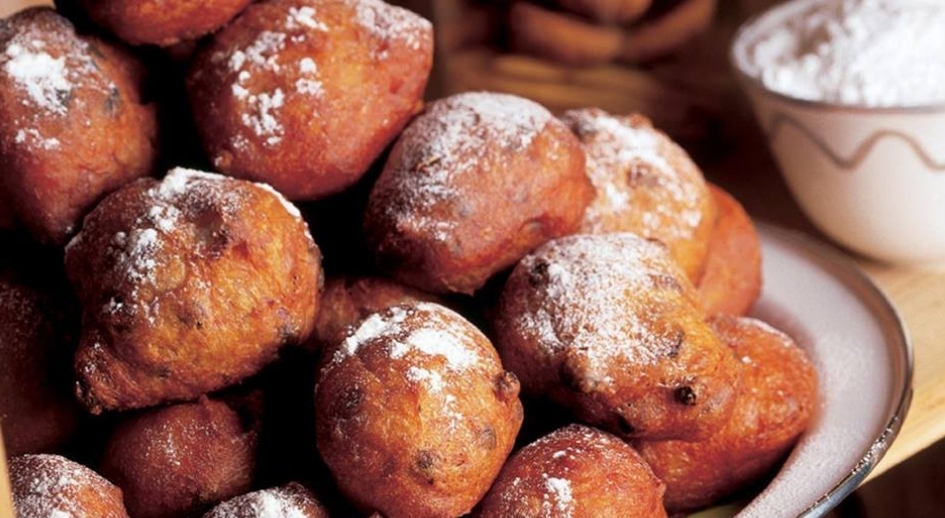 Ayacas
Perhaps the most traditional and sought-after holiday treat on the island! Made slightly different by each person and family, however all following the general recipe, which was originally adopted from South America. It consists of cornmeal stuffed with a mixture of chicken, pork, ham, spices, raisins, olives, prunes, cashews, onions, and then folded and wrapped with plantain leaves and at last boiled! It truly is a must try to understand the magnitude of deliciousness it holds.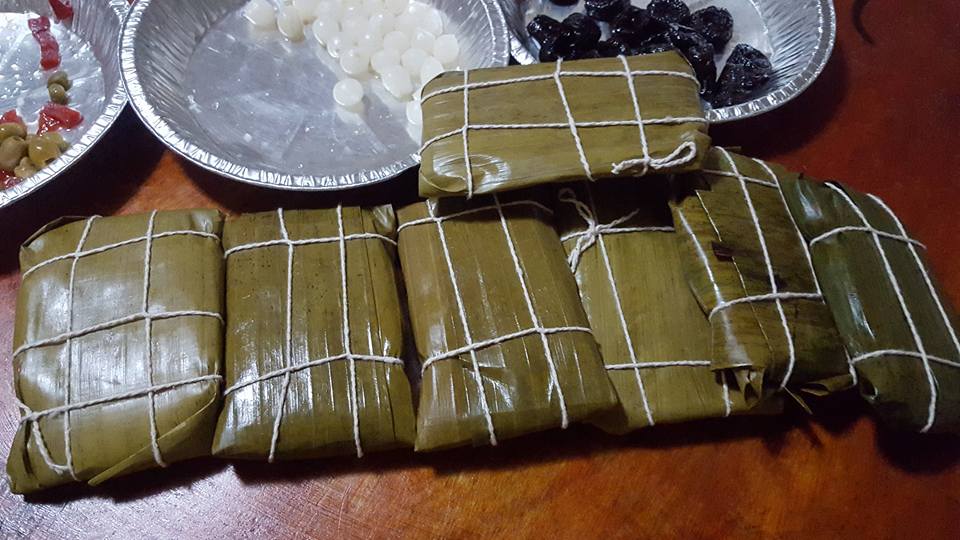 View more on popular holiday food and traditions here.
Witness the Breathtaking New Year's Eve Spectacle Light up the Sky
The holiday cheer does not stop once Christmas celebrations come to an end… rather it is time for part two! Yes, it is time to celebrate the New Year! It starts with Pagara (a long string of Chinese firecrackers) being lit all day long, accompanied with the many champagne toasts with friends and family.
Once the Pagara celebrations come to an end, the fireworks madness begins! Fireworks are set off at all hours of day and night throughout the island's neighborhoods. And at last, for the final hooray, just before midnight, many resorts begin their grand fireworks show. Find a high spot on the island to witness the spectacular panoramic island view of magic from above, or plop down on the beach and gaze up at the sky for a breathtaking show.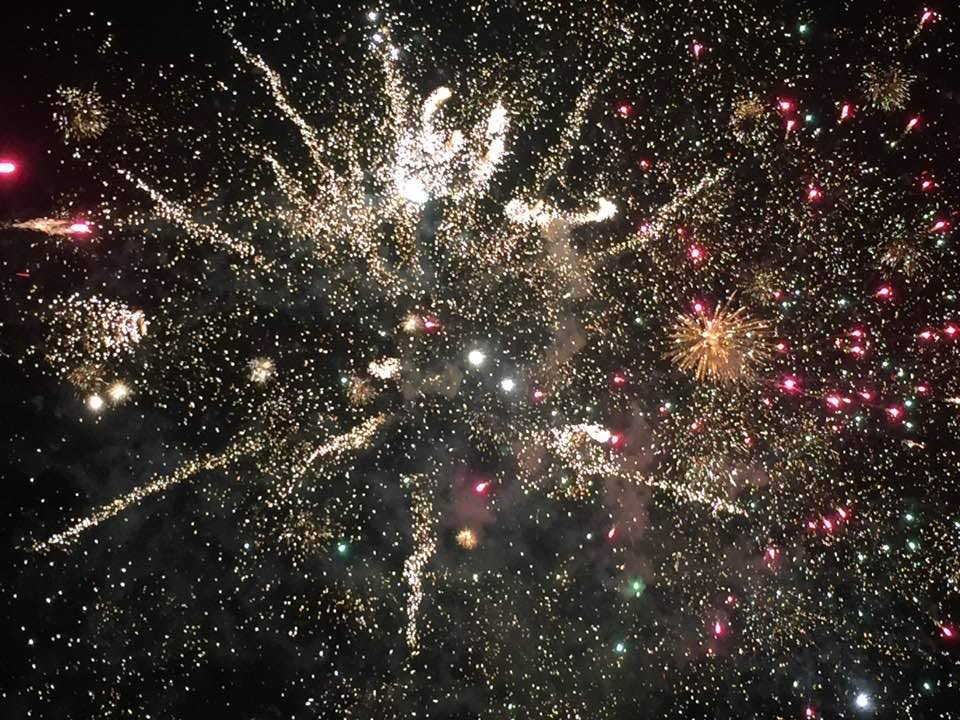 It is apparent, there is no doubt you will feel the holiday cheer in Aruba.
So come on down and surround yourself with sunshine, smiles, tropical cocktails, and clear turquoise water, all while hanging on to the best parts of the holidays!
Wishing you Happy Holidays and may your holiday season be filled with peace, love and sunshine!