It's beginning to look a lot like Christmas… in Aruba?
Yes, that's right… you can even get that jolly, holiday feel down in the warm and sunny Caribbean on your favorite "One Happy Island", Aruba!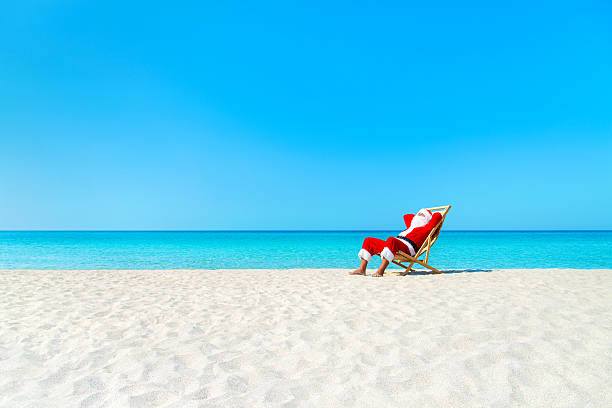 Here in Aruba we've managed to do the holiday season the right way (or at least we sure seem to think so).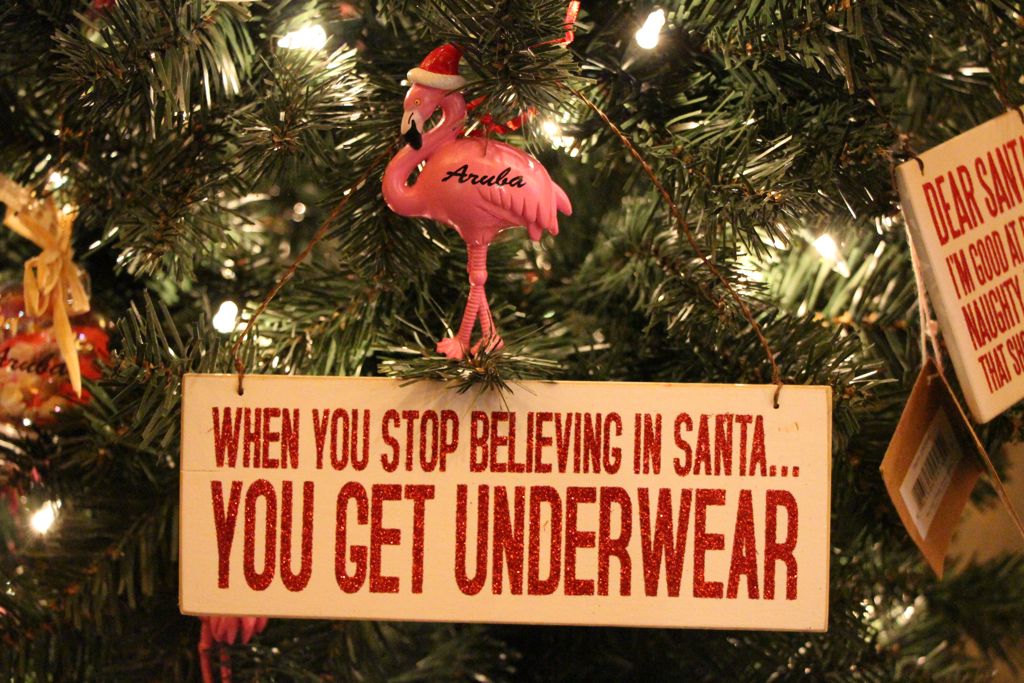 Abandon the thought of freezing cold temperatures, sleet, snow, having to shovel your car out of the driveway, waking up extra early to defrost your windshield… and bundling up in layers to brave the outdoors! Say goodbye to getting stuck in stressful bumper to bumper traffic, receiving rude hand gestures from other fellow drivers through the window and fighting not so nice crowds in shopping malls while trying to take care of your last minute holiday shopping.
Instead we've surrounded ourselves with sunshine, smiles, tropical cocktails and clear turquoise water while hanging on to the best parts of the holidays. Imagine colorful Christmas lights and decorations everywhere you turn (in the palm trees and every roundabout across the island), local Dande Christmas music, mouth watering holiday specialties to make your tummy smile, stress and crowd-free shopping… and all around chill, HAPPY vibes. Funny concept, huh? Well, not to us!
Tis' the most wonderful time of the year…and this year marks the start of something even more special than previous holiday seasons in Aruba.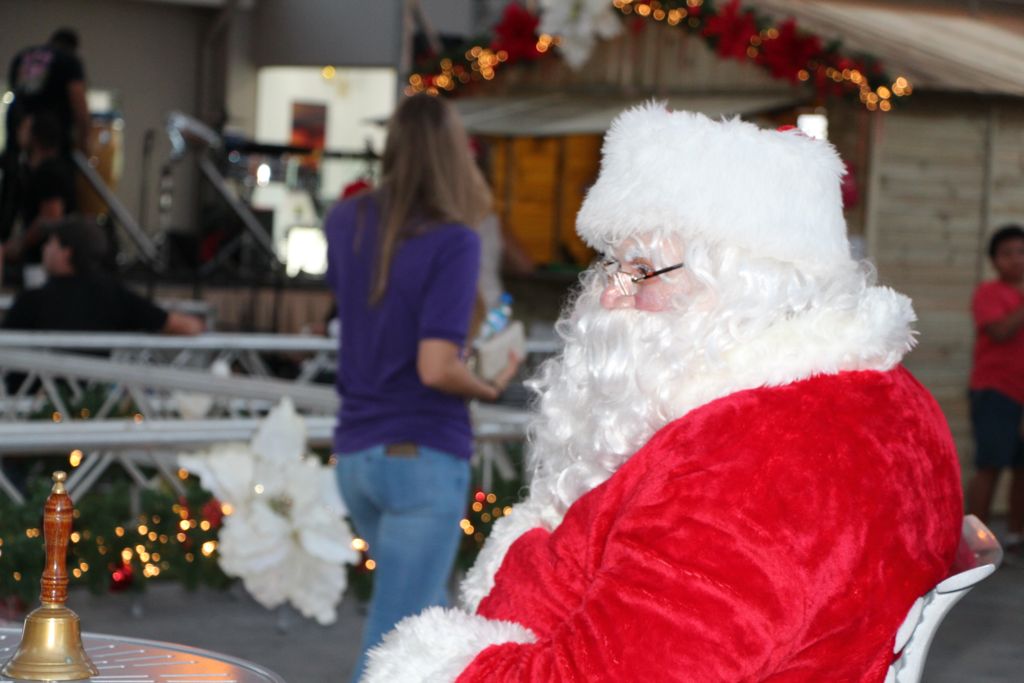 Renaissance Marketplace in downtown Oranjestad, just across the Renaissance Aruba Resort & Casino and beside the marina, has introduced the first and LARGEST Winter Wonderland Christmas Market in Aruba! Held daily from 6 – 10 PM, December 1st all the way up until the 23rd, this market is truly magical, giving you all the much needed holiday feels and offering something for everyone… whether you're an adult, kid, couple or family!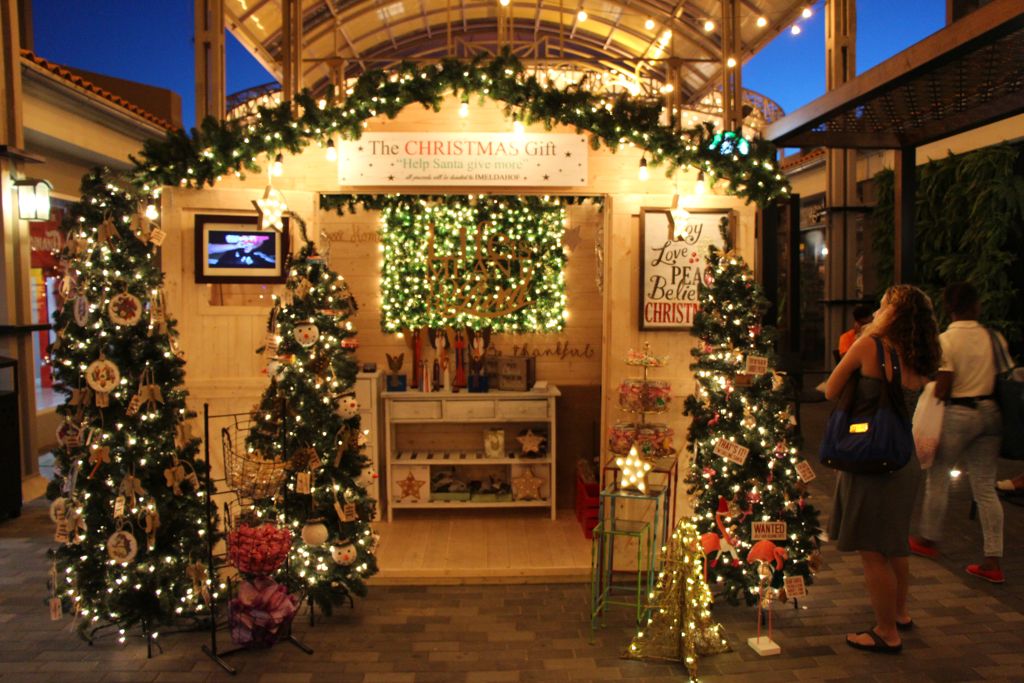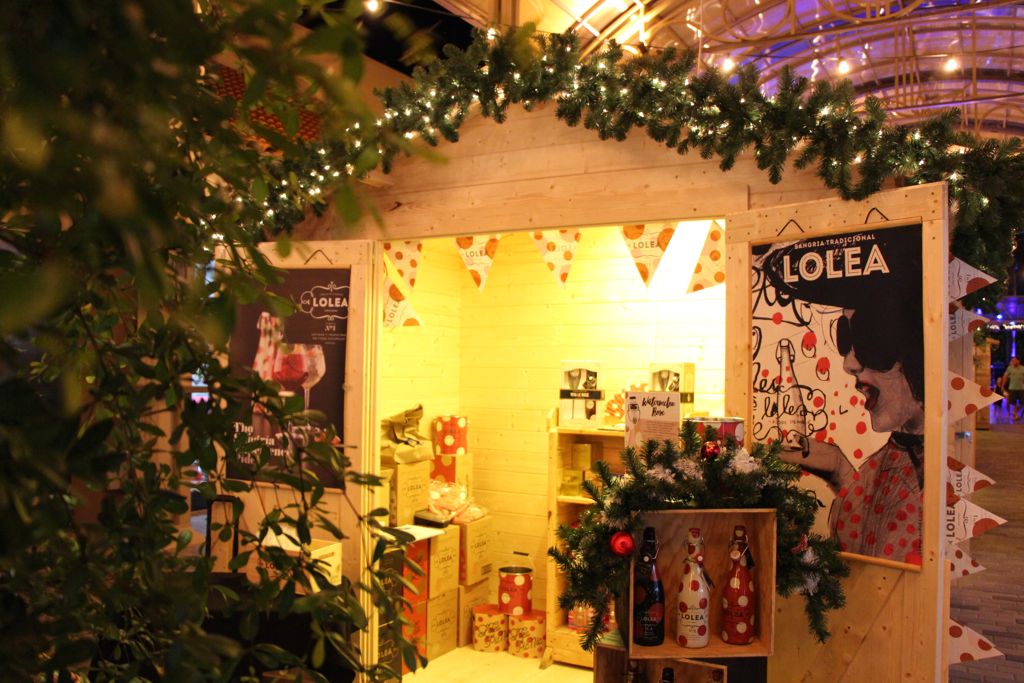 My colleagues Megan, Daniela and I were SO excited to experience this Winter Wonderland that we went on the very first day it started.
The ENTIRE marketplace is decorated with stringed Christmas lights draping from above, a beautifully lit up Christmas tree and wooden Christmas cottages. Each little festive booth has its own local vendor selling a variety of unique products ranging from local foods, to gifts and specialty drinks.
There is an ice skating rink (yes, an ICE skating rink in Aruba!), nightly live musical entertainment, activities for children and even the main man himself, Santa Claus along with his little elves to snap a pic with!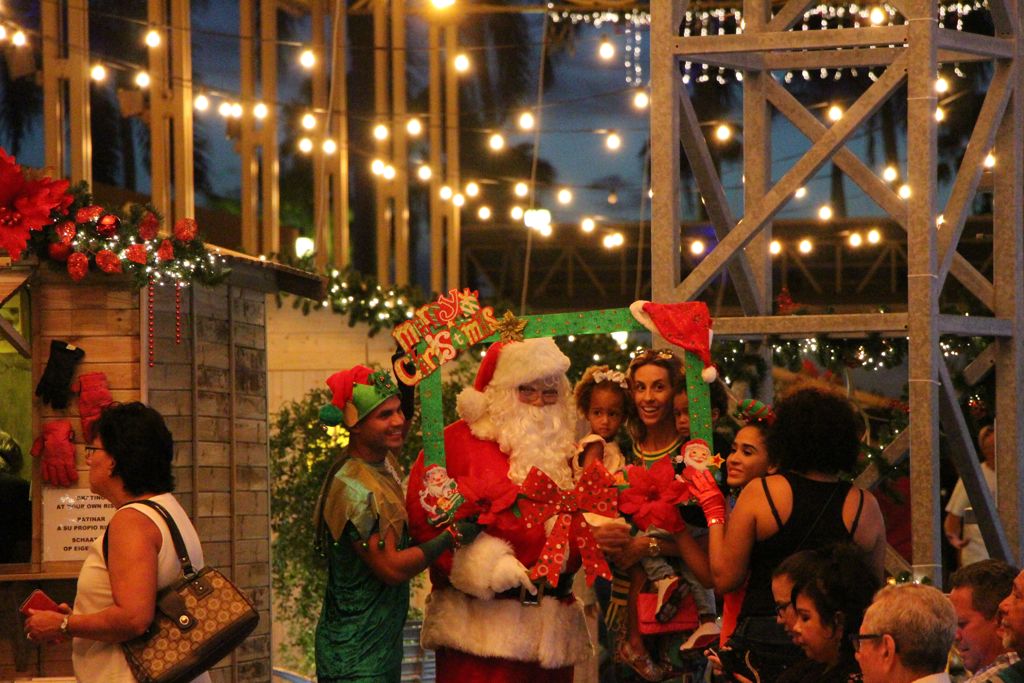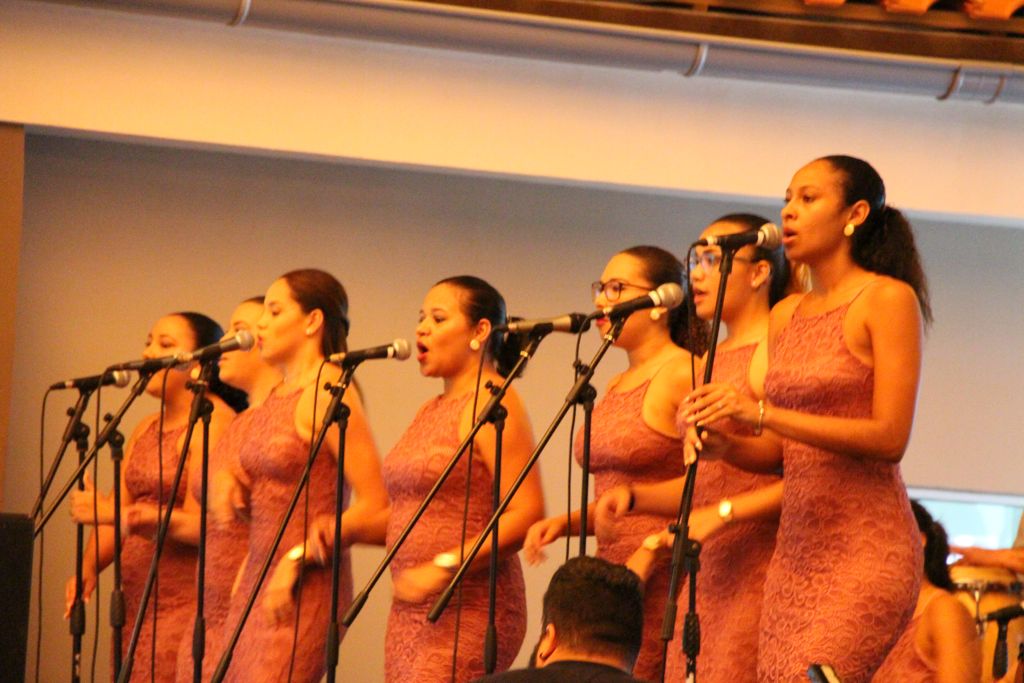 The air is filled with your favorite holiday aromas of fresh pine, warm holiday spices, and freshly baked oliebollen, poffertjes and pastechi… Unfamiliar with these tasty treats? Try one and you will understand why they are everyone's favorite delight here in Aruba, during the holiday season!
TIP: Make your way to the poffertjes stand sooner than later in the evening as they are a hot item and when they are out, they are out!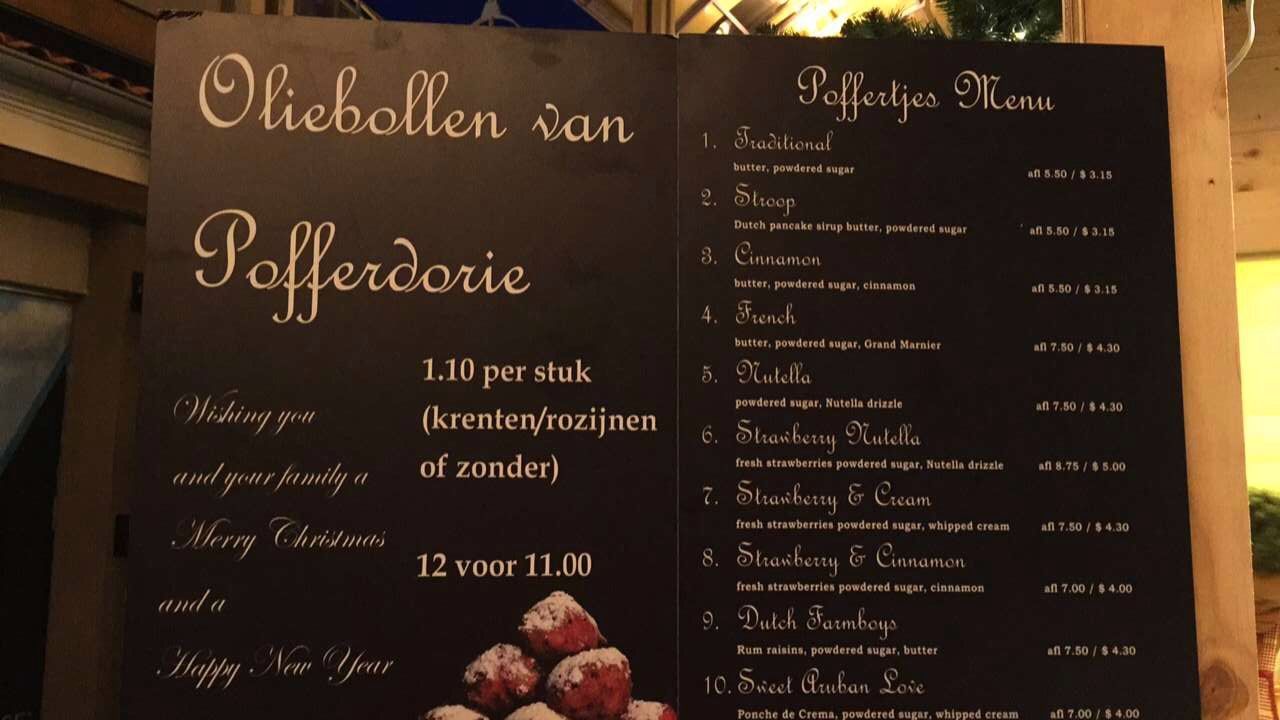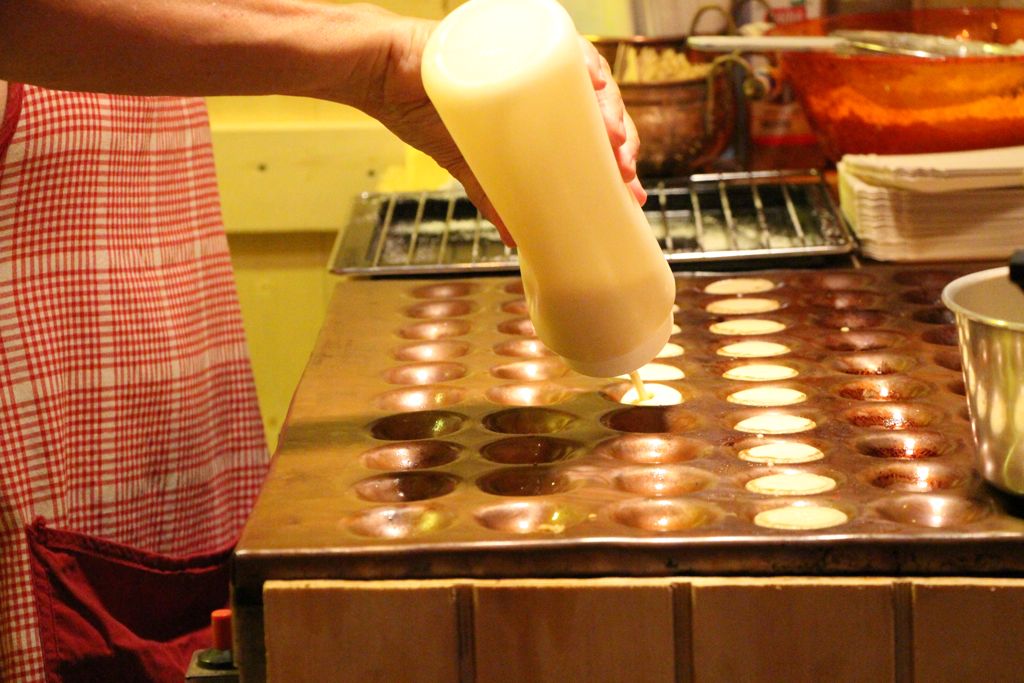 Also, do NOT skip the Ponche Crema stand, a real local holiday specialty (consider it the Aruban version of Egg Nog). Local producers served everyone's favorite Ponche Crema,  along with a special Ponche Pistachio and Ponche Amaretto flavor, and trust me, it was DELIGHTFUL! So delightful in fact, that I am returning to the market to buy myself a bottle, Merry Christmas to me!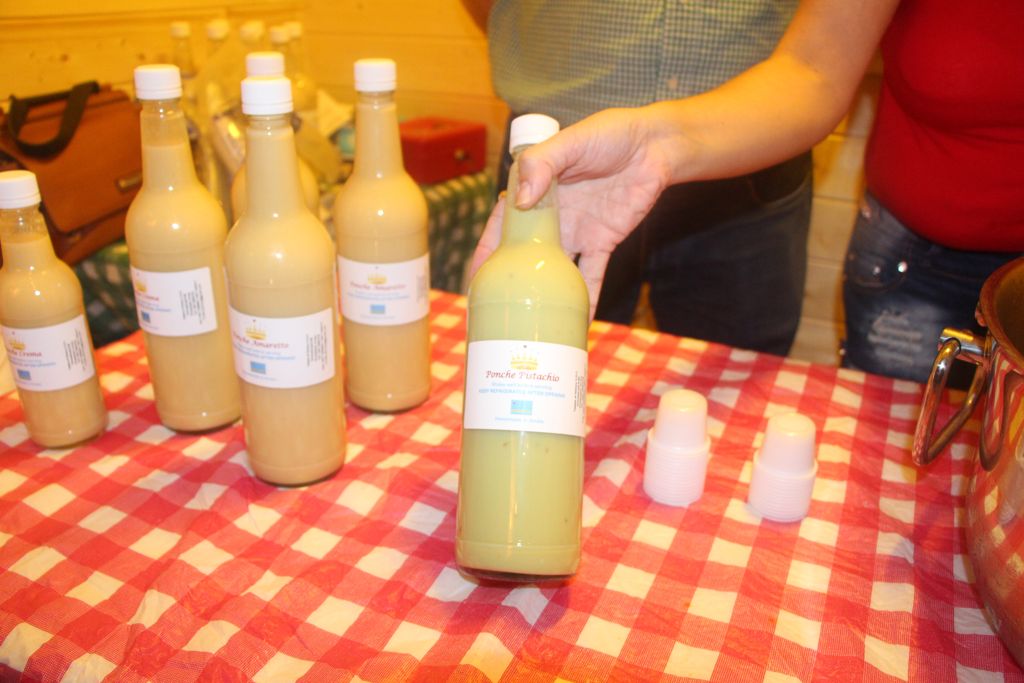 To up the Christmas spirit some more, one of the vendors (run by two sisters, one a teacher and the other a social worker) contributes ALL of their proceeds to a good cause on the island, Imeldahof (a home for children in need providing guidance and a safe living environment). Their cottage is completely decked out in holiday decorations, it's beautiful! Making for a perfect place to buy gifts or an Aruba memento to take back home with you!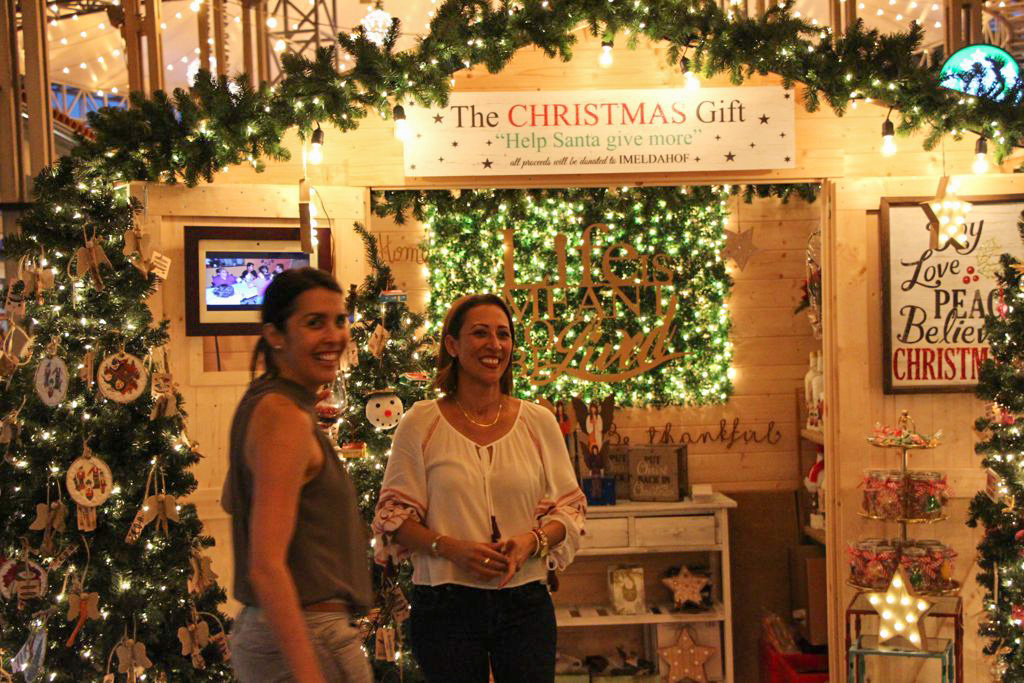 As we continued to stroll the market we decided to pop into Aged. (one of the newest additions to the Renaissance Marketplace) and we are super glad we did!
Intimate, small and cozy, this wine bar and vape lounge is the PERFECT nook to escape the crowds and unwind this holiday season (or any day for that matter).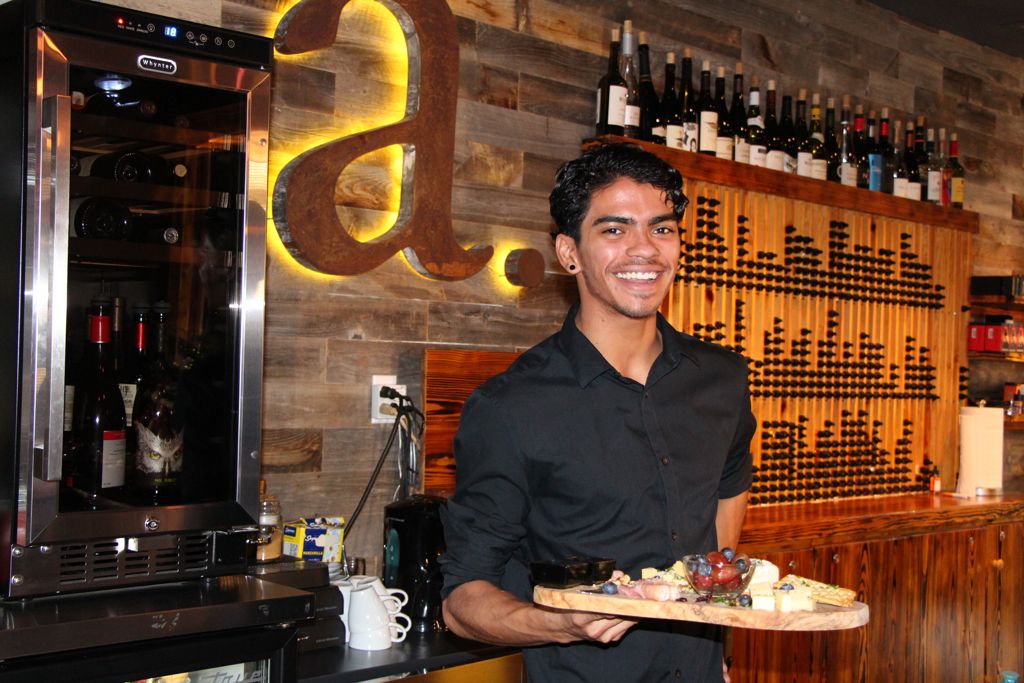 We indulged in a tasty cheese platter and a few glasses of their fine wine. Greeted with a warm, friendly smile, Chesly and Chester provided GREAT service behind the bar. It is definitely worth a visit, thanks guys… we will be back!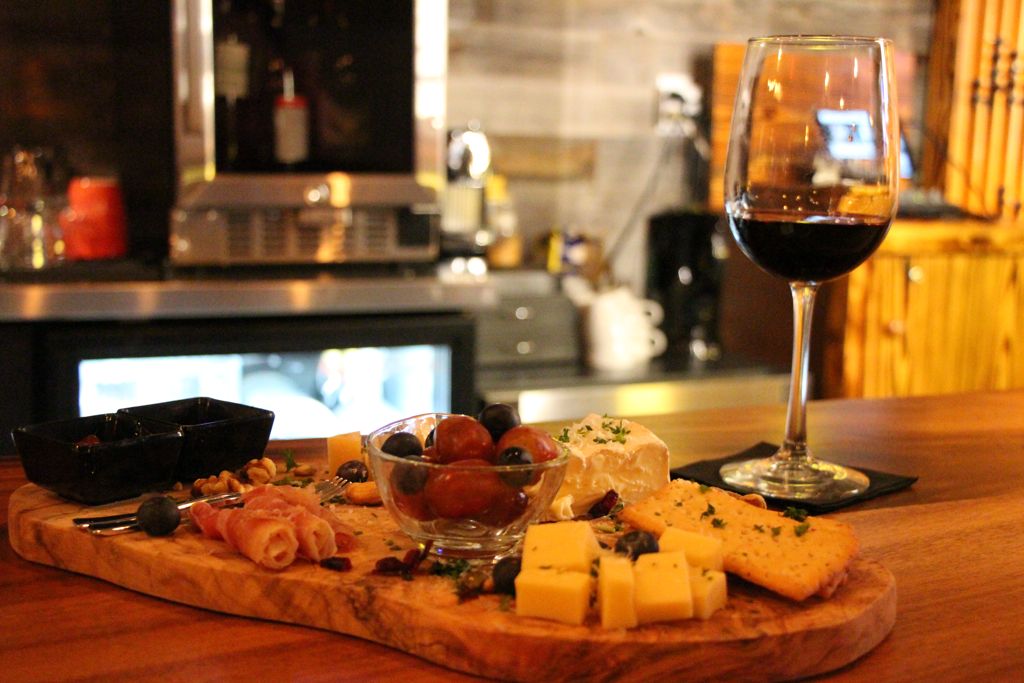 In addition to Aged there are plenty of great stores for shopping and a variety of yummy restaurants of ALL cuisine types. The marketplace holds many events and festivals on a regular basis, such as their popular, Discover Local Art Festival, which takes place on Fridays. Each season and holiday you will find something different! Be sure to check our Events section, select your inquired dates and find out what is taking place during your visit!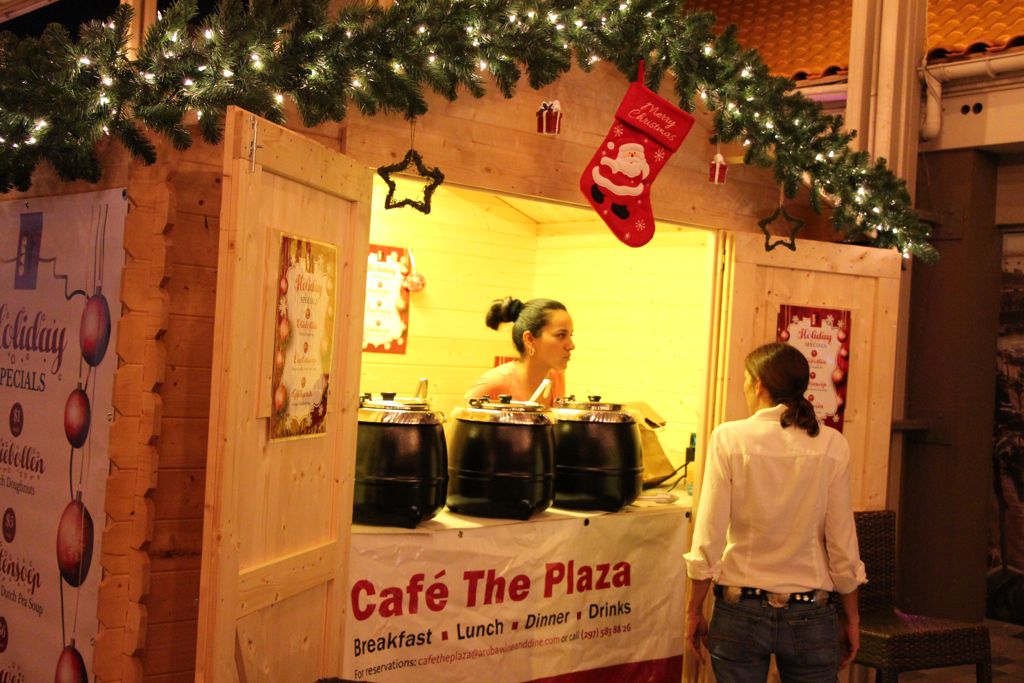 Whether you are looking for a different thing to do in Aruba for date night, or a fun night to involve the entire family, the marketplace is a sure bet for an evening of fun!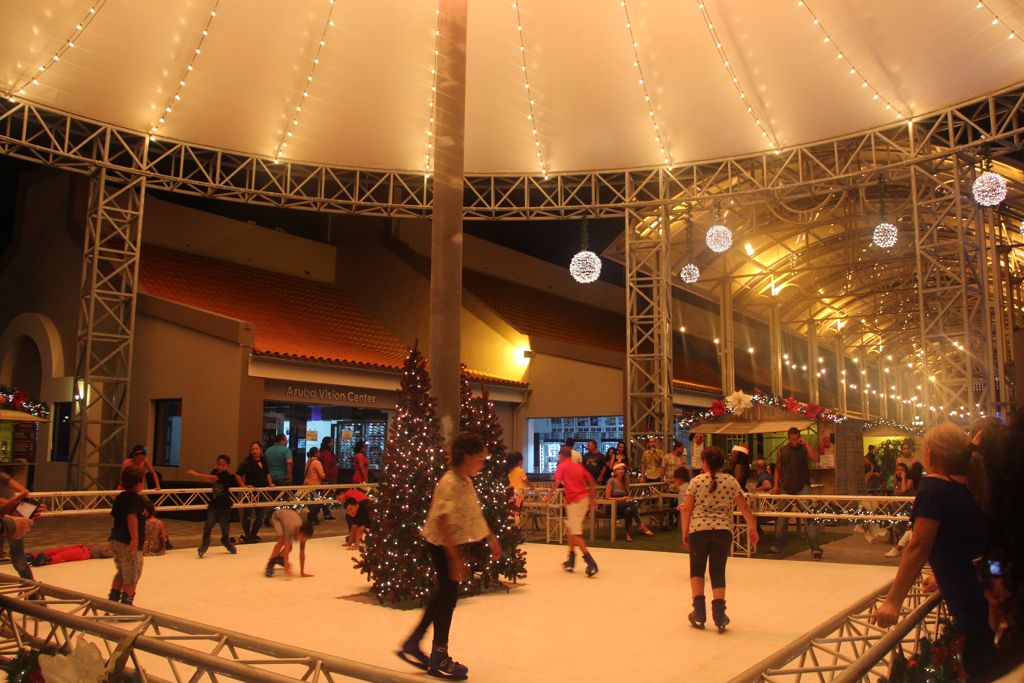 Open 7 days a week, from 10 AM till midnight, Renaissance Marketplace is the perfect place for nightly live entertainment, great shopping and delicious food.
Discover more about Renaissance Marketplace or follow them on Facebook to stay updated on their latest happenings!
Wishing you a Merry Christmas and Happy Holidays from our team here at VisitAruba.com!
May your holiday season be filled with…