It's safe to say that if seasons had favorite fruits, pumpkins would be the pick of choice for fall. Although we don't really have seasons here in Aruba, you know like the ones where the weather drastically changes, it seems the island does shift in and out of what I like to refer to as celebratory seasons.
The year kicks off with Aruba's colorful Carnival Season usually running from January to March. Then we have a Season of Enjoyment, where there's all-around celebrations such as St. Patrick's Day, Aruba's National Anthem & Flag Day, Easter, camping season during Easter school vacation,  Earth Day, King's Day, Food Truck Festival, Labor Day, and Cinco de Mayo. After this we have Zomer (that's summer in Dutch), a period full of diverse music festivals, plenty of fun in the sun, and locals enjoying their own staycations on the island too.
Starting around October/November, and leading up to the New Year, we have the Holiday Season where everyone finds themselves extra jolly and looking forward to 'wintertime' holidays. 2019 marked quite the early start with businesses promoting  Christmas-related specials at the end of the September. You won't find any complaints from the holiday-loving Aruban community. The more the merrier, right?
Speaking of the holidays, there's a much-loved dish from Aruba loved by both locals and visitors alike: Pumpkin Pancakes!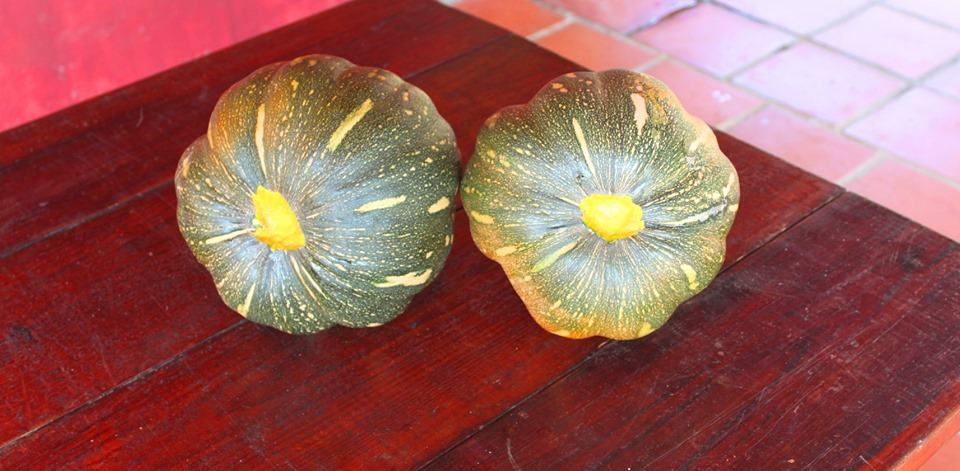 Our Arepitas di Pampuna, aka pumpkin pancakes, are a typical Aruban dish that tickle your taste buds with just the right touch of sweetness.
Keep scrolling to check out our special Aruban pumpkin pancakes recipe to enjoy this treat for yourself!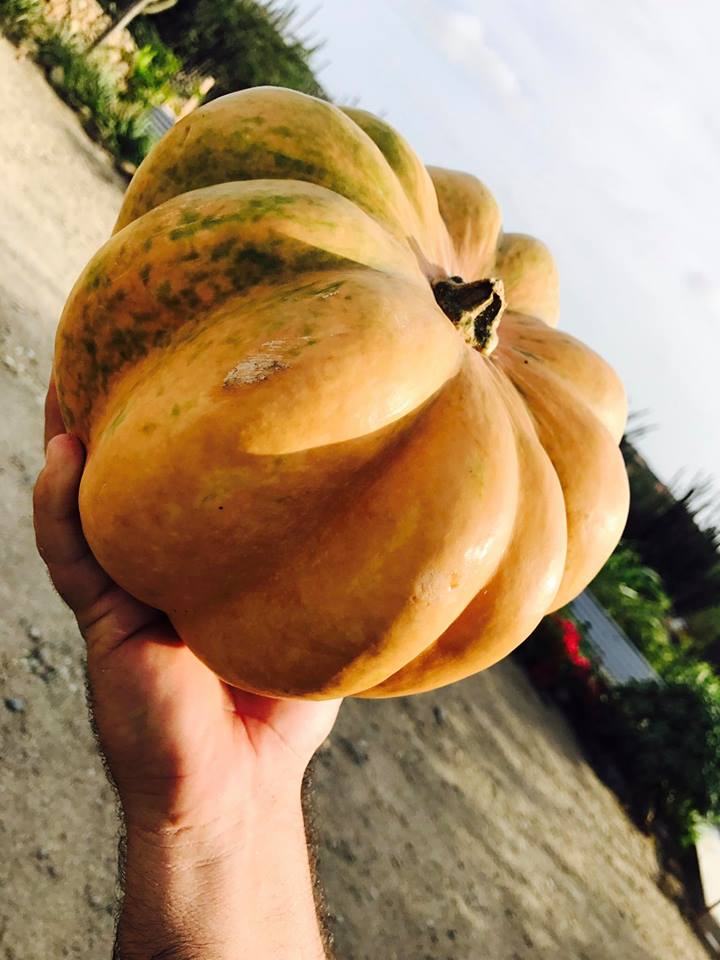 First things first, you're gonna need a pumpkin. But, that's not all of course. Get your aprons ready, and put on your chef hats. The following includes the ingredients list, and cooking directions for our Pumpkin Pancakes recipe:
Ingredients
o 2 cups boiled and mashed pumpkin (drain pumpkins well after boiling and mash immediately)
o 1/2 cup flour
o 1/4 cup milk
o 1 egg
o 1 tsp. cinnamon
o 2 tbsp. sugar
o 1 pinch salt
o 1/4 tsp. vanilla extract
o 1 pinch baking Powder
Directions
Mix all of the ingredients together. You can make use of a blender or mix them in a bowl…it's up to you. Spray your oil of preference on a griddle or pan. Use 2 tablespoons full of the mixture to make one pancake and place them on the griddle or pan. Flip the pancakes upside down when the downside is brown or dry-looking, and voila! Enjoy the goodness.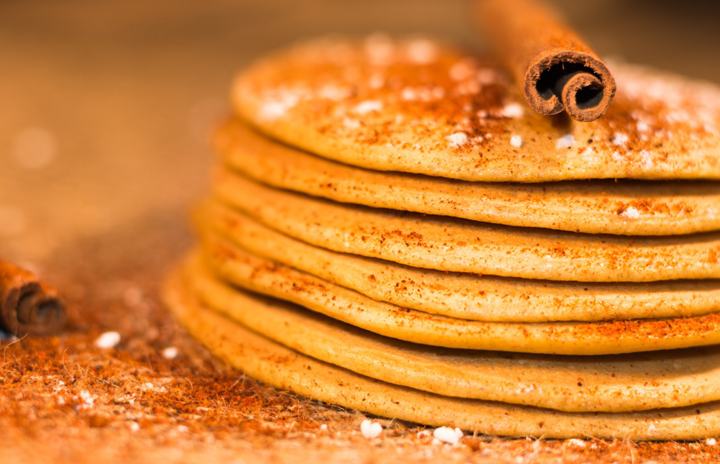 Us locals love to enjoy this dish on the side of savory stews and salty soups. I like to think of this as a more *crioyo-like palate cleansing technique. Hehe.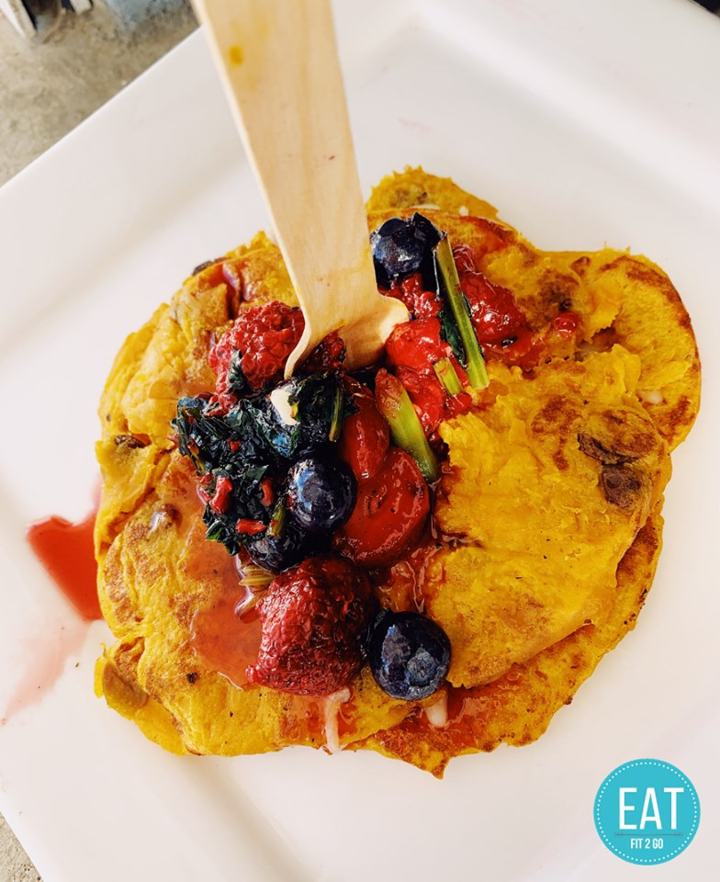 Locally owned & operated health food kiosk, Eat Fit 2 Go, spices up the traditional recipe by filling it with mozzarella cheese and topping the dish with diverse berry fruits, making for a savory tasting treat.
I love both the sweet and savory versions of our Aruban-styled pumpkin pancakes, but being that I have quite the sweet tooth, I also enjoy the even sweeter twist on this which my mom cooked while I was growing up. This mix included raisins in the batter and the pancakes were generously topped off with powdered sugar. My mouth's salivating just thinking about it…
Hope you get to try Aruba's Arepitas di Pampuna sooner rather than later! I guarantee you'll be glad you did.
Curious to try out more new recipes? Aruban cooking promises for a variety of savory and sweet dishes. Just check out our Aruba Recipes page to get inspired.
Keep up with the latest updates, especially created for the Aruba lovers of the world, by liking us on Facebook and following us on Instagram.
*Crioyo: used to describe typical cultural aspects of Aruba recognized by the Aruban community. As well as distinctive things and mannerisms pertaining to the island.