So, you are about to go on vacation to Aruba, this is a good time to remind yourself why you're going on this trip to begin with. My guess is that you oh-so-desperately need it! Yes, you're body and mind need a bit of pampering in paradise and the "One Happy Island" is calling your name for just that!
You need to get away, you need to leave all your stress and worries behind, you need to clear your mind… and get a nice suntan while doing it.
If you are anything like me, from time to time you seriously need to rest and recharge.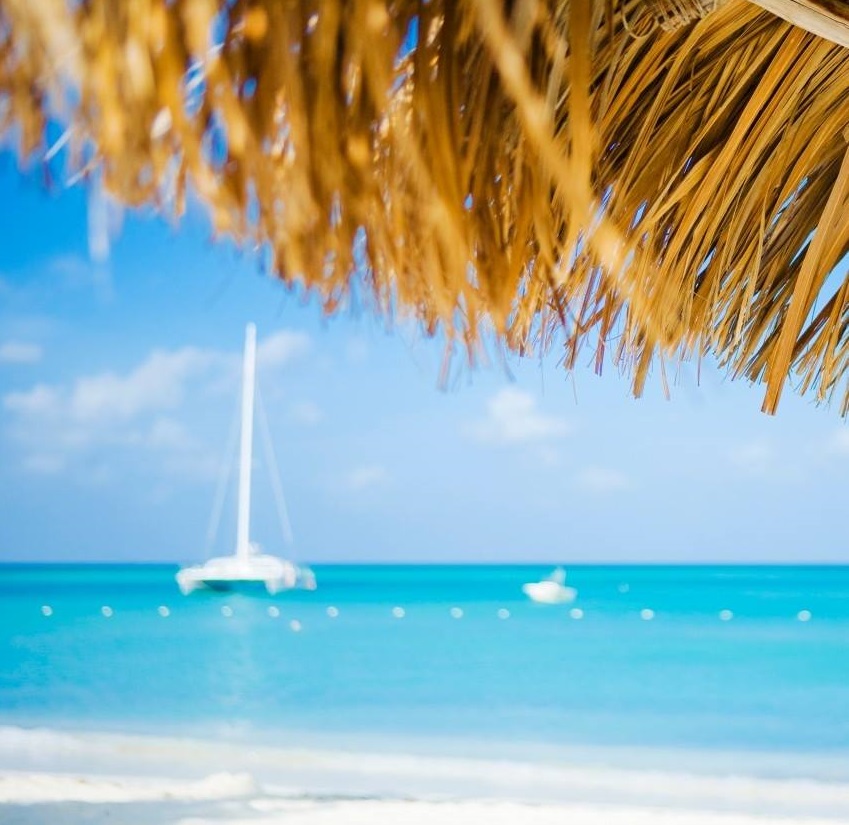 Well this vacation is the PERFECT opportunity, so I'd say there is only one thing left to do – plan this vacation accordingly and unplug yourself!
What do I mean by unplug yourself? Yes, it sounds a little silly, doesn't it?
By unplug I mean, disconnect from any outside burdens, put down that electronic device and fully engage in the NOW. For many this requires leaving cell phones and other electronics behind, logging off that social media app and not opening your emails to see if there's anything "urgent" that needs to be dealt with. Need I remind you? This is a vacation… put those deadlines and "urgent" things to do on hold! It's time to be a little selfish and make the most out of your vacation.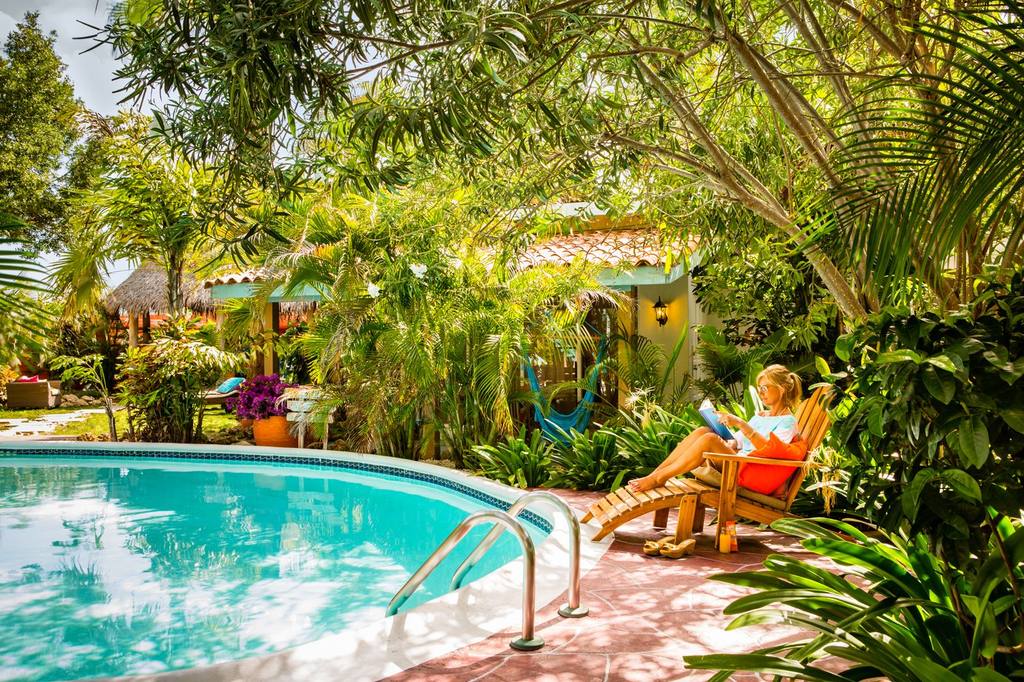 This may sound super challenging, near impossible for some, but if you ease into it with baby steps and implement some realistic rules here and there, you will reap in the benefits, I promise you!
Why unplug?
Reduces stress and anxiety
Allows you to live and experience in the moment (you know to actually be present, not with your head down and eyes glued to your screen) and appreciate all of the beauty around you – and trust me, there is PLENTY of that in Aruba!
Encourages creativity and helps sharpen mental clarity
Makes for a healthier life and work balance, it's time to refresh and recharge!
 Increases happiness
Allows you to better bond with your family, partner or friends that you came with
Okay, so you may be thinking this sounds great and all but how can I actually make this happen?
Here are some tips:
1. Start prepping, the work of disconnecting begins well before your vacation! Before your trip set up your auto reply for your email and let others know you have limited access to your text messages, Facebook messenger, calls, emails, and that you will get back to them AFTER you are settled back at home! This is a life changer. You will see, even before you leave, you will already begin to mentally disconnect and feel free of any work or social burdens!
Are you in any group chats? Don't forget to silence those, ain't nobody got time for that on vacation! Turn off your social media notifications… I don't expect you to outright delete your social media apps, I know that would be too much to ask for!
2. Dying to share pictures of all the beautiful places you'll be experiencing while on the island? Sure, take the pictures (I mean, how could you not?) but don't post and share them with your Facebook or Instagram followers right away. Instead, save the pictures and leave the posting for when you're back home! Trust me your friends will still be in awe and just as jealous!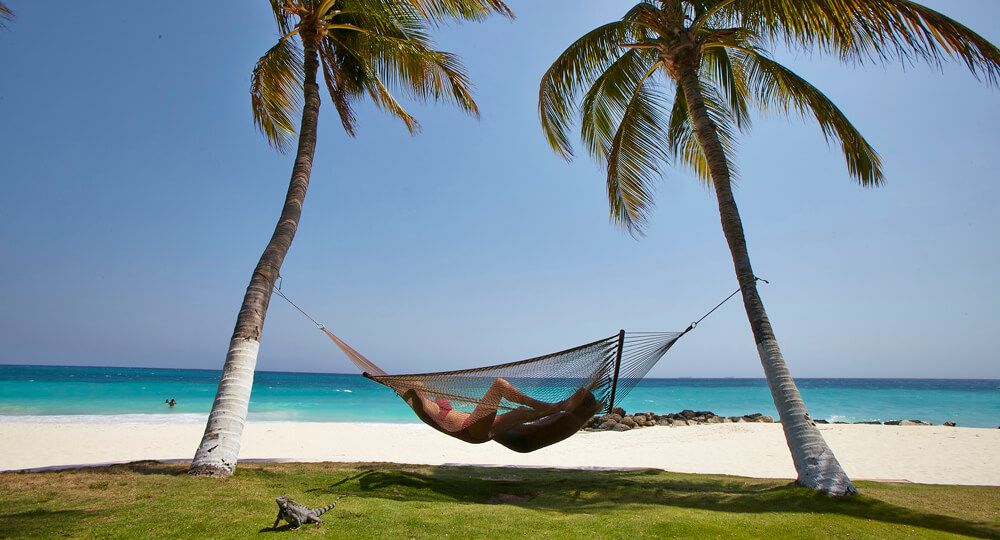 3. Do your research and plan a loose itinerary before you leave. I say loose because this is a vacation after all, so live a little! Book some tours, activities and dining ahead of time but make sure to leave some days open to make spur of the moment decisions and feel the excitement of life (don't plan it all out, yawn, so boring).
4. Choose a smaller, quieter resort. Perhaps a large, beach front resort is what you're envisioning for your Aruba vacation, however you must know, it isn't you're only choice.
Maybe this time you need something a little more quiet, a bit more "off the grid" and tucked away, yet close enough to all of your points of interest on the island. Discover some of the smaller resort options here in Aruba, such as Aruba Beach Villas, Sasaki Apartments, Pauline's Apartments, Camacuri Apartments, and Paradera Park Apartments. And, don't worry Aruba is small enough that you are always within short distance from the beach!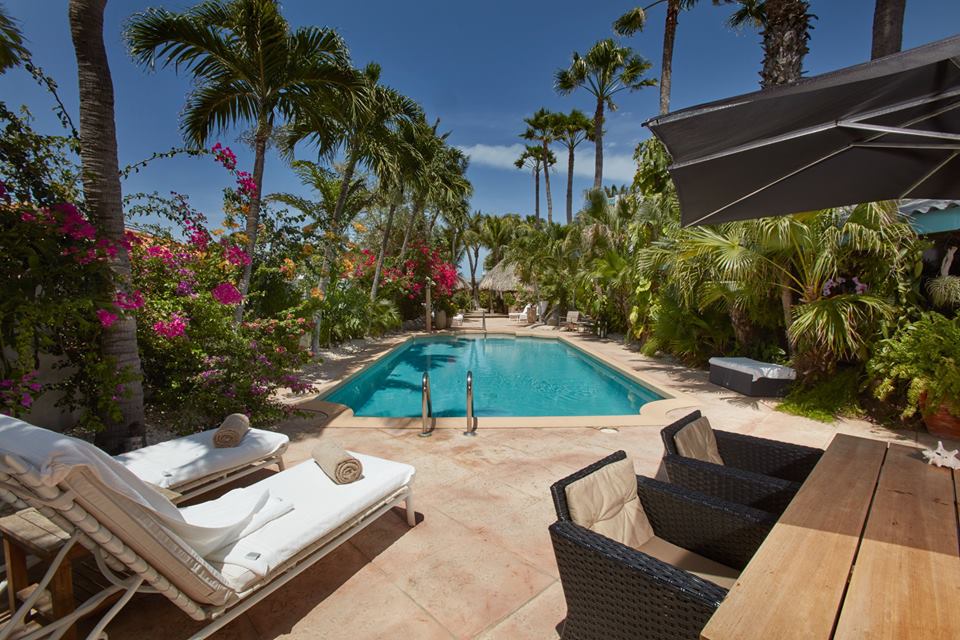 5. When you are out and about on the island, whether that is a day at the beach or an excursion, allow one person to bring a cell phone (this is for emergencies only). Keep it in your bag, it's simply there as back-up, just in case you ever get into a situation where you really need to make a call.
I know you're probably thinking but how will I know where to go? "OMG, I cannot survive without Google Maps/GPS, I am SO lost without it!", "How will I be able to read reviews on this restaurant I'm interested in going to tonight", "How can I even make a reservation if I want?"
Newsflash you will manage, I promise! When you arrive at Aruba's airport grab a map, yes a paper map. Okay, is that too old school for you? Perhaps you're not the most skilled map reader. It's okay, I've got a solution for you – download the VisitAruba Mobile App (iPhone/Android) before arriving in Aruba. The app features a handy GPS Map that works offline! That means you don't need to be connected to Wi-Fi or have cellular data to use it, yes, problem solved!
6. When it comes to eating out, if you're not able to make all of your dining reservations before you arrive on the island, guess what, that is what a concierge is for! Does your accommodation not have a concierge? Pick up the local house phone and call your restaurant of choice, it's way less painful than you think, you will be speaking to an actual human in no time and they will be more than happy to reserve your table.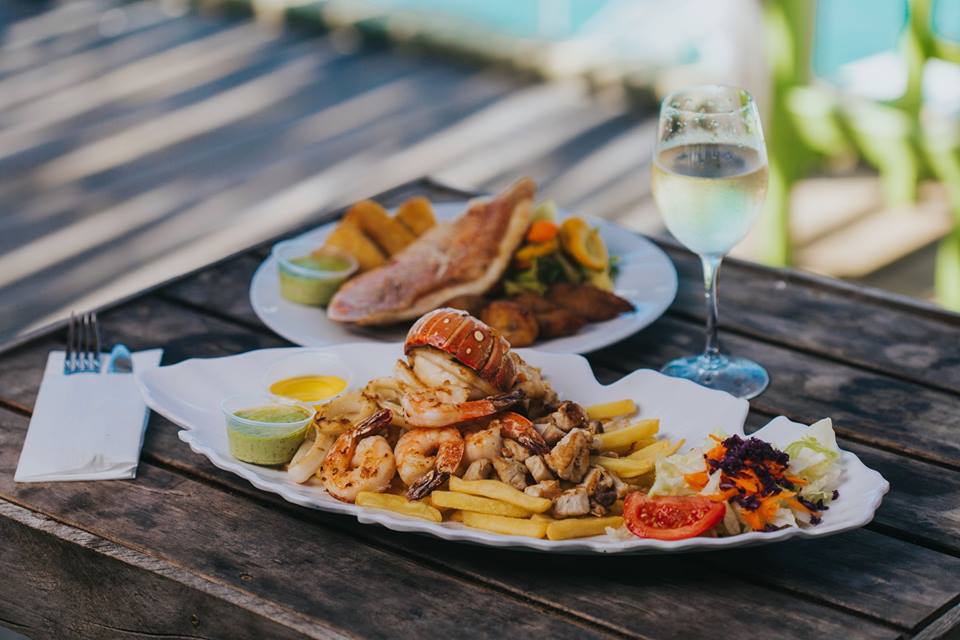 Lastly, I'll leave you with some of the best places to visit in Aruba that allow for a peace of mind, some quiet time and much needed relaxation:
Envision breathtaking sea views, intimate beach areas and mangroves.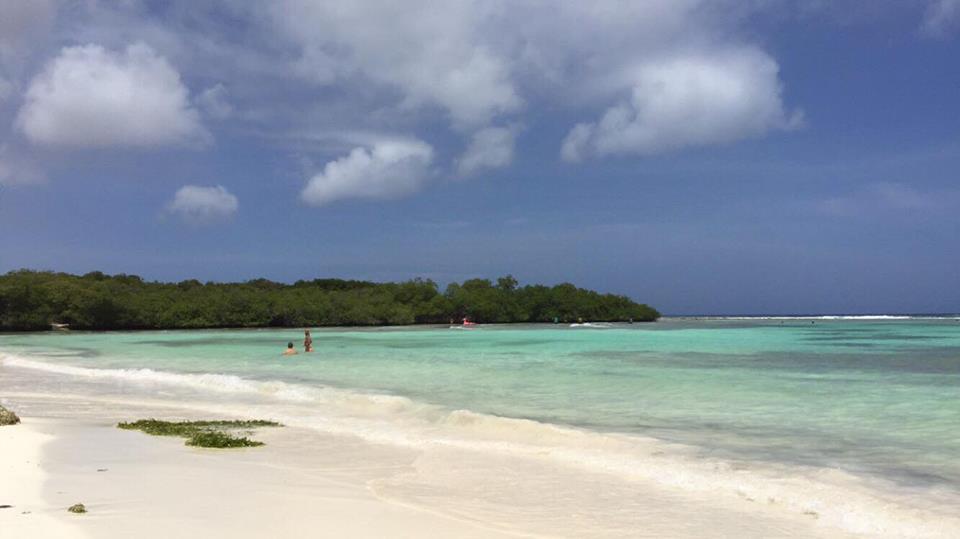 The wild side of Aruba.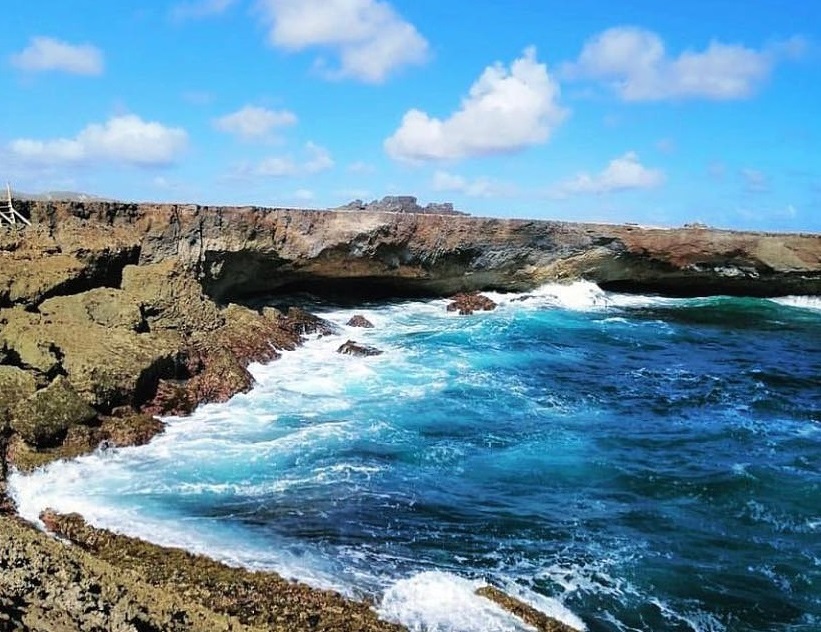 Less people and more open space. Some quiet beaches of Aruba include: Boca Grandi, Grapefield, Boca Keto, Dos Playa, Blackstone Beach, Malmok, and Boca Catalina (this beach is smaller so keep in mind certain days/times can be busier than others).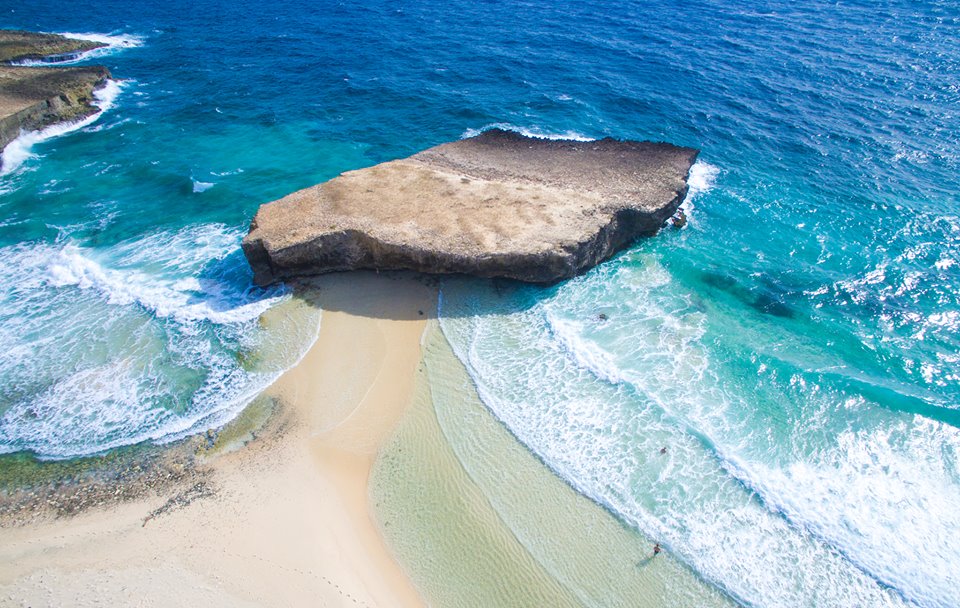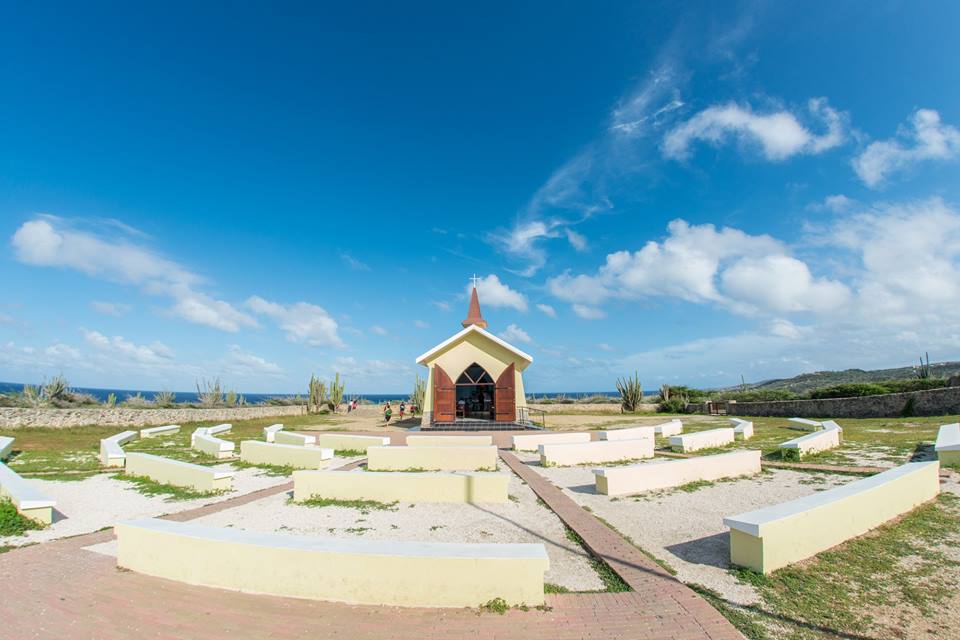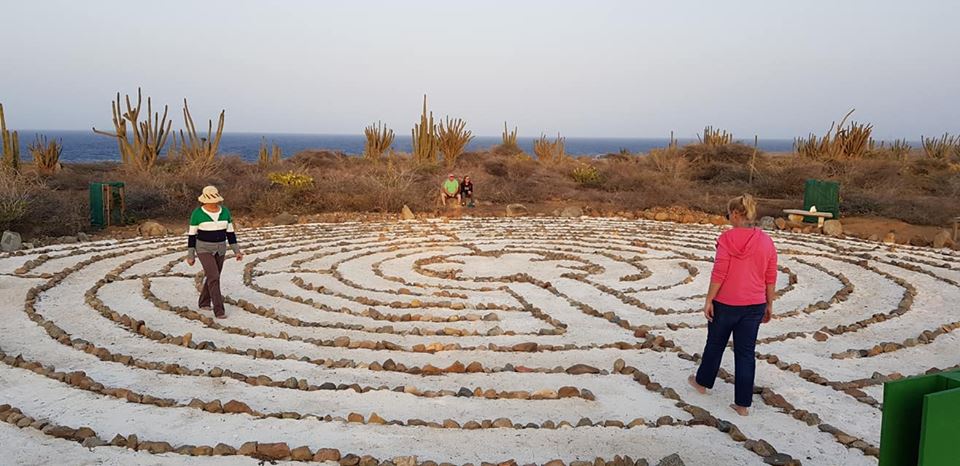 Go hiking, avoid using motorized vehicles, that will totally ruin this zen vibe we are going for! Also, don't forget to wander to the fresh water pond near the Fontein Cave and get yourself a little fishy pedicure!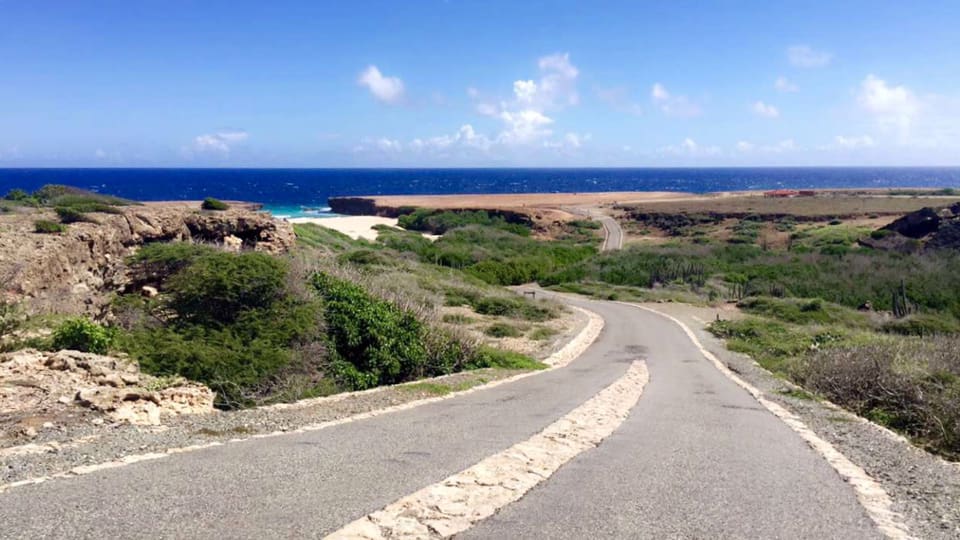 Vibrant, beautiful and peaceful.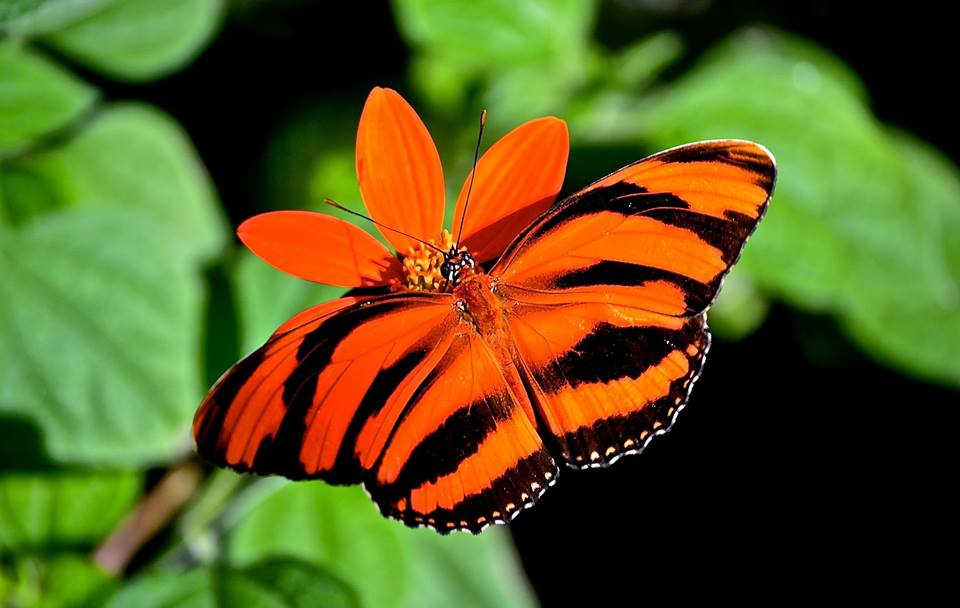 My last little piece of advice to you, don't wait until the very last minute to take your "unplugged vacation". Recognize you need some time off before you're completely burned out. The sooner you take that trip, the sooner you are happier, less stressed, more engaged, and motivated to take on any of life's challenges!
Now go, be gone! Soak in all of Aruba's sunshine and beauty, and reach that ultimate status of pure zen!