Mother's Day… yes, it is just around the corner!
If you and that special mom in your life are not in Aruba for Mother's Day like you may want to be, we have some fun and thoughtful Aruba-inspired gifts and ideas for you! This way you can still manage to give her that "happy Aruba feeling" no matter where she is! 
Make your mom a tropical cocktail (or mocktail)… you can't go wrong with this one! Do you know her favorite vacation beverage of choice? Perhaps an Aruba Ariba, Mudslide or Margarita will do? Get drink recipes here. PS – Follow along with us as we show you how to make an Aruba Ariba in our Happy Hour video!
Buy her a new pair of stylish shades for her next trip to Aruba (who knows maybe you'll be invited, wink). A pair of new shades will have her Aruba daydreaming in no time plus eye protection from the strong Aruba sun is a must!
Don't you think she needs a cute hat to go with the shades? Or how about a nice beach towel? Get her beach-ready with some stylish accessories!
She may not be able to soak up the island's sun at this very moment in time, but you can still spoil her with Aruba Aloe's renowned sun and skincare products so that she is well prepared for summertime or when she visits Aruba! Browse their website for all of their products or purchase a gift certificate for her to use as soon as she arrives! PS – Aruba's aloe is considered to be the finest aloe in the world, making it the perfect addition to your mom's skincare routine!
Make her a special treat, island-inspired of course. Why not try making a local favorite, Quesillo? Or perhaps she's not into sweets, whip her up a yummy snack to go along with that tropical cocktail she's sipping on!
If you know your mom is planning a trip to Aruba within the next year, surprise her with a spa gift certificate for during her vacation! How about eforea Spa or Okeanos Spa o? Contact your desired spa of choice for details and regulations.
While we all know beaches easily come in at number one, with regards to our visitor's favorite "vacation activities", dining in Aruba comes second for many! There is nothing like eating some fresh, delicious seafood or a local delight at your favorite restaurant in paradise! Get your mom excited for her first dinner in Aruba by purchasing a gift certificate to her favorite restaurant on the island! Contact us for assistance in getting in touch with the restaurant of your choice.
Make a relaxing "island vaca" playlist for your mom to play whenever she needs a little break from reality. All she will need to do is close her eyes and she will be swaying along to the music and palm trees in no time!
Are you into arts and crafts? This is your time to shine! Grab those paint brushes or pencils and make her some island art to hang on the wall. Aruba art decor can provide a beautiful daily reminder to take it easy, be happy and look forward to your next trip to Aruba! Need some inspiration? Take a look at the Cosecha Art Gallery!
These are just some of the ways you can give your mom that "happy Aruba vacation feeling" from home… the options are endless, so let the creativity begin!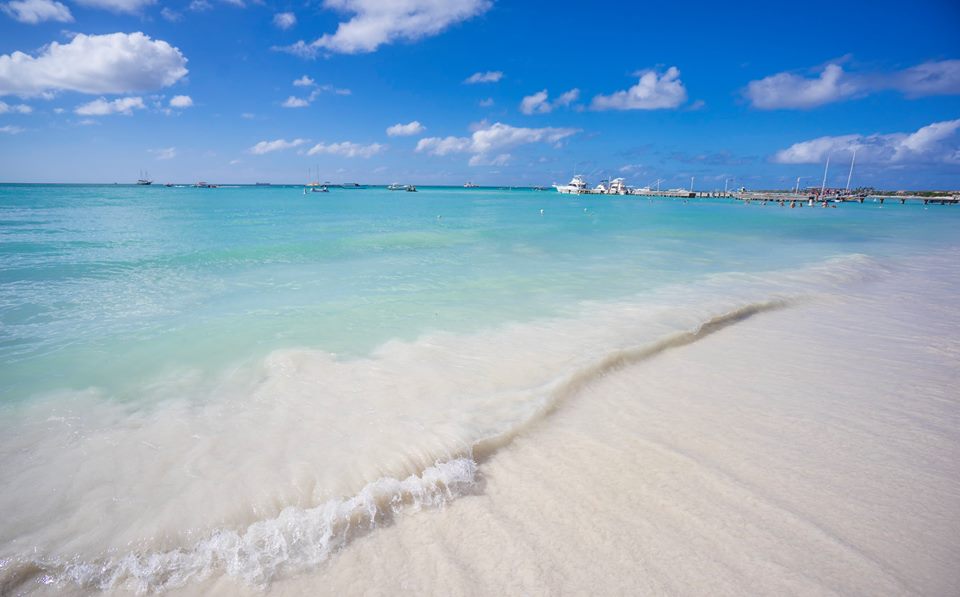 PS – If you are in Aruba for Mother's Day, refer to our page for offered specials on the island!
Wishing all of the mothers out there, a very happy Mother's Day!
Main featured photo by Hilton Aruba Caribbean Resort & Casino