On July 31st, 2019, Santos Coffee with Soul and Basha Foundation hosted a poetry night in Aruba titled, 'Dedicated to…'.
Their open-mic event welcomed one and all from the Aruban community and visitors alike to perform their own interpretation for the event of the same-titled prompt.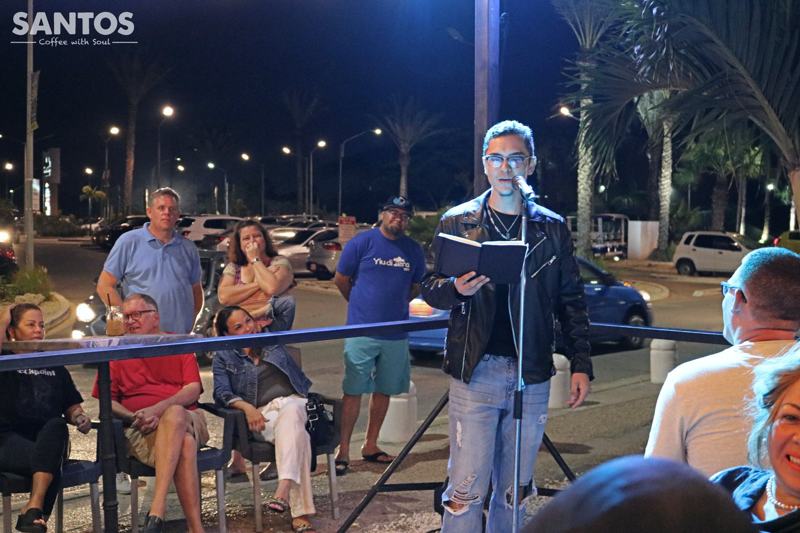 Everyone was all smiles and very attentive when the poets took stage to perform their piece!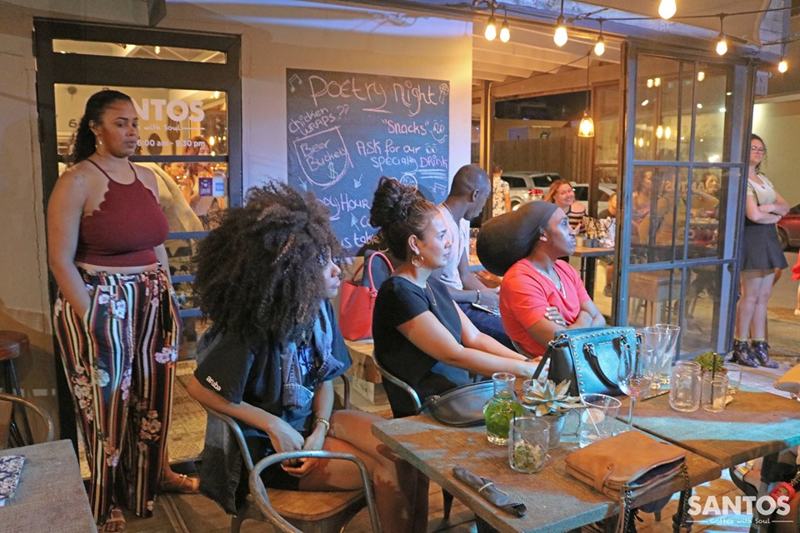 Santos was so pleased by the event that they shared the following caption on their Facebook page, along with some snapshots of the night:
"A week ago we had an amazing #poetrynight event at Santos Coffee with Soul. It was a night filled with great vibes, inspiration, beautiful people and overflowing talent!

Kudos to Basha Foundation this was an wonderful collaboration!

We also want to thank everyone for coming by!

Be pending of more events and memorable times at #santoscoffeewithsoul."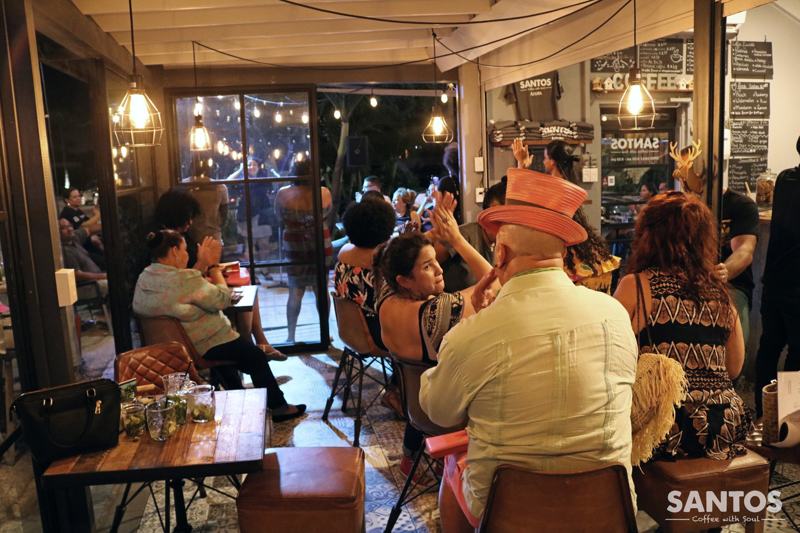 Basha Foundation
Established back in 2016, Basha Foundation, focuses on collaboration with social, cultural and historical groups and associations, especially through the development and support of creative expressions via poetry and performance arts.
Santos Coffee with Soul
Santos is a quaint and Insta-worthy boutique coffee shop located next to Divi Aruba All Inclusive and across from The Shops at Alhambra specializing in fresh baked goods, caffeinated beverages, and specialty drinks. Furthermore, they have a tremendous happy hour deal where dollar priced drinks are switched for the local's florin currency.
*Photos by Santos Coffee with Soul & Basha Foundation