main-info
Restaurant Name
Santos Coffee with Soul
Cuisine
Cafes, Bistros and Coffee Shops
movie
Featured Image 1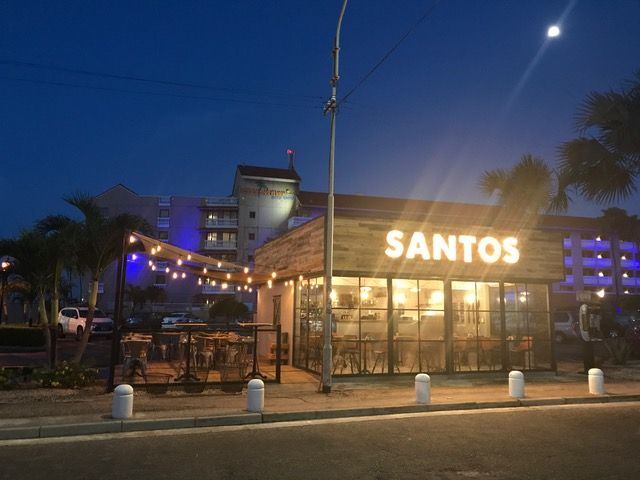 description
Clean Description
A good coffee shop isn't just about the drink; it is about the right atmosphere, cool baristas and some enjoyable pastries. Find all of this and MORE at SANTOS! Not only can you enjoy delightful Brazilian coffee and pastries, they also offer: sandwiches, bagels, pastries, coffee, tea, juices, smoothies, milkshakes, wine, beer, capirinhas!
message
address
Street Address
J.E. Irausquin Boulevard
Address More
Located at former Dushi Bagels, in front of Casa Del Mar Beach Resort and across the street from Alhambra Mall.
buffer
details
Reservations
Not Required
Open for
Breakfast, Lunch & Dinner
Opening Hours
Daily:
06:00 am - 9:30 pm
features
Wheelchair Accessible
Yes
Seating
Indoors & Outdoors
logo
TripAdvisor Reviews