This past weekend the street art capital of the Caribbean, San Nicolas, was on full display as Aruba's Art Fair festival made its well-anticipated comeback.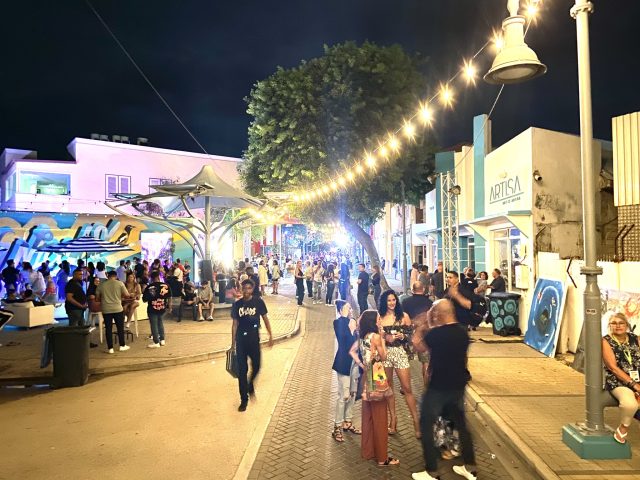 After a 2 year hiatus due to Covid, San Nicolas, Aruba, once again was the setting for a three-day festival of visual and performing art. 10 new murals are grazing San Nicolas' walls, bringing the total to 54!  Nearly 200 local and international artists contributed to this popular Art Fair that draws large crowds.
Among the local artists, Armando Goedgedrag, proudly presented his mural, "Melting Pot", which displays a collage of flowers which are not native to Aruba but are found growing on the island. Each flower represents one of Aruba's many different nationalities, cultures and ethnicities. He was inspired to paint this after learning about the rich and diverse history of San Nicolas.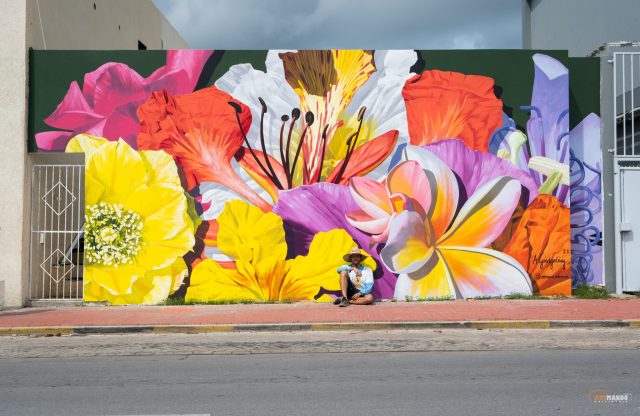 View more information on San Nicolas and Aruba's street art.
*Main featured photo by Aruba Art Fair