Aruba Carnival Season
When? All month long! Carnival celebrations began in November and the real action kicked off with the Torch Parade on January 4th. The final grand parade takes place on Sunday, February 23rd – mark your calendars!
What's it all about? During January, February and sometimes even into March the entire island lives and breathes Carnival… and this year is no exception! This year marks's the 66th Edition and the celebrations are already in full swing. There is still much of Carnival season left throughout the month of February so don't miss out and be a part of the most colorful celebration in Aruba!
Whether you are standing on the side behind the barricades dancing as the parade passes by or in full costume in the parade itself, it is absolutely worth being a part of! There are two big carnival weekends approaching: Jouvert (Jouve) Morning and Lighting Parade Oranjestad on February 15th and the Grand Parade weekend on February 22nd – 23rd, held in both San Nicolas and downtown Oranjestad.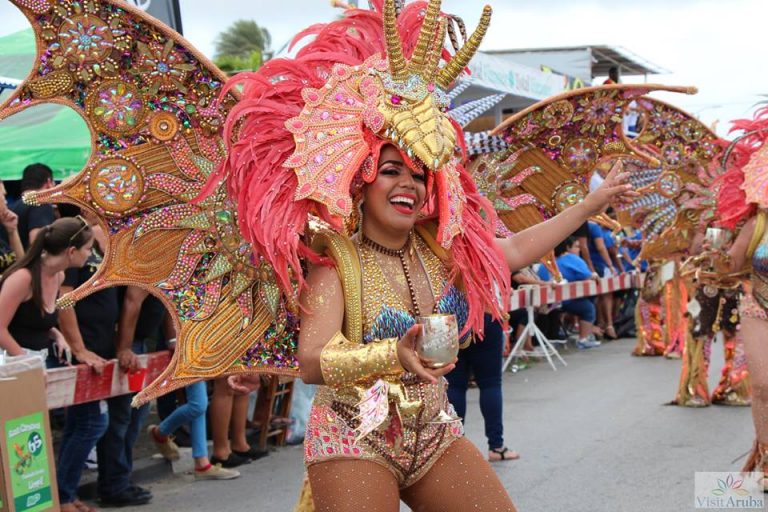 Super Bowl Sunday
When? February 2nd, kick-off time is at 7:30 PM!
What's it all about? Although the Super Bowl is primarily celebrated and watched in the United States, the big game has really started to make a name for itself on the "One Happy Island"! There are more Super Bowl watch parties than ever before! How does watching the game on a big screen TV with your toes in the sand and a cold beer in your hand sound? Not too shabby I'd say! Check out some of the different Super Bowl viewing parties taking place on the island.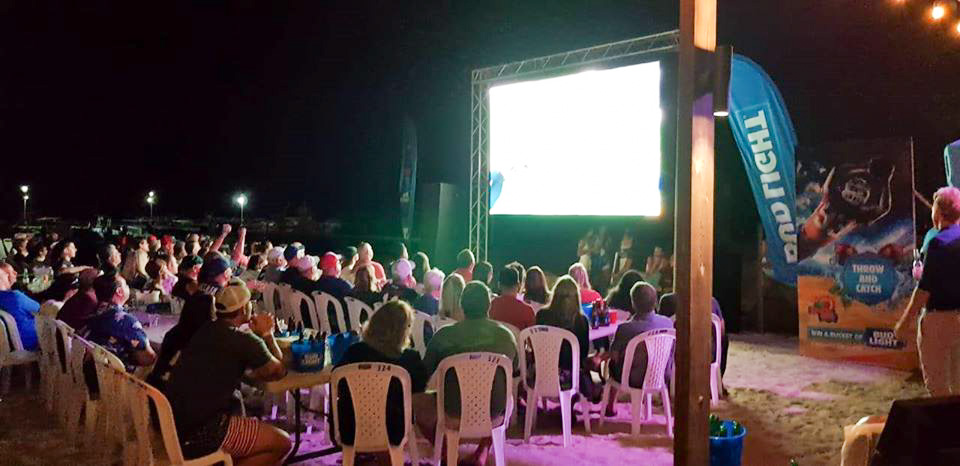 Dinner Under the Stars at Renaissance Private Island
When? February 5th, 12th, 19th, & 26th at 6:30 – 10 PM
What's it all about? This is not your average dinner experience! Not only will you be dining on the beach with your toes in the sand with a spectacular sea view, but you will be dining on a private island!
The evening begins with a welcome cocktail at Lucy's dock (across from Renaissance Mall, following by a boat trip to Renaissance Private Island, and then for the main attraction, dinner on the beach with live entertainment! Enjoy a mouth-watering, exclusive 4-course dinner and have a night to remember.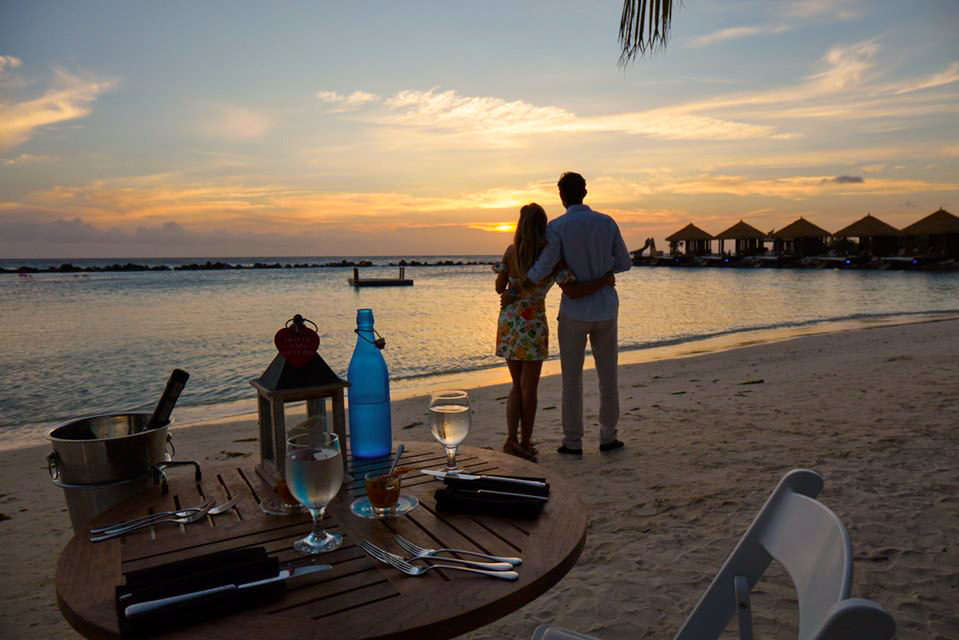 3rd Edition Trail Race Aruba Walk & Run 2020
When? February 9th, race start time is 6 AM
What's it all about? A Walk & Run for all ages and experience levels in the beautiful Cunucu trails of Aruba! It will take place at Cunucu 297 in the Franse Pas area of Santa Cruz. The race start time is  6 AM and their is still time to register for the following races:
0.5 KM Kids Trail Run (4-7 Years Old)
1.6 KM Kids Trail Run (8-13 Years Old)
Total Services 30th Anniversary 5 KM Run (14 Years Old & Up)
Hoka One One 10 KM Run (16 Years Old & Up)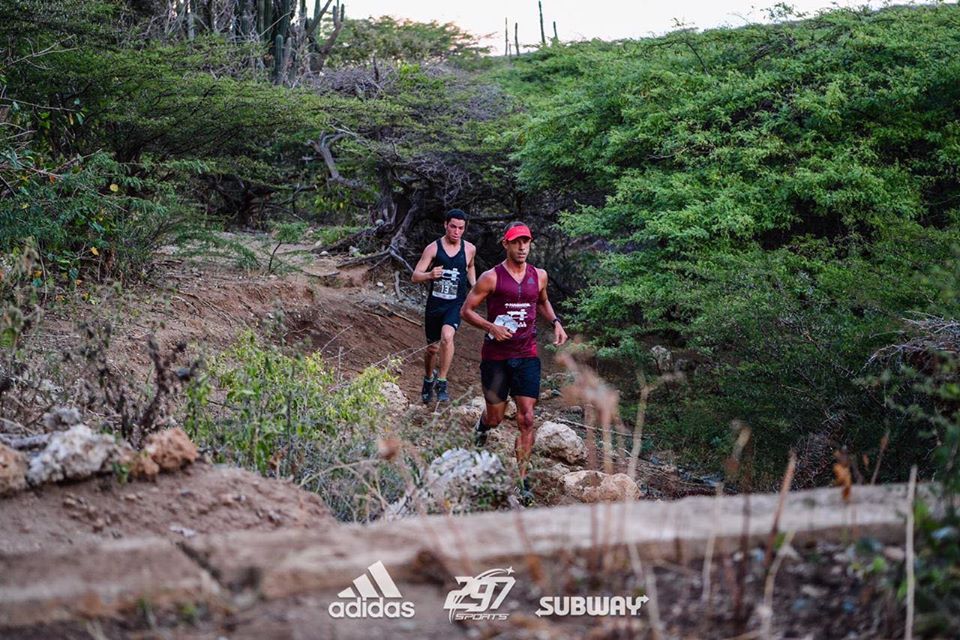 Valentine's Day
When? February 14th
What's it all about?  Whether you're looking for romantic strolls on the beach, candlelit beachfront dinners, discovering Aruba's natural beauty or an adventure for two, couples can craft an unforgettable Valentine's Day on our "One Happy Island"!
What would a romantic getaway be without a little wining and dining? Aruba has an impressive selection of restaurants of all cuisines and styles, many of which can make for the perfect, romantic dining experience. Discover the dining specials offered for this year's Valentine's Day in Aruba!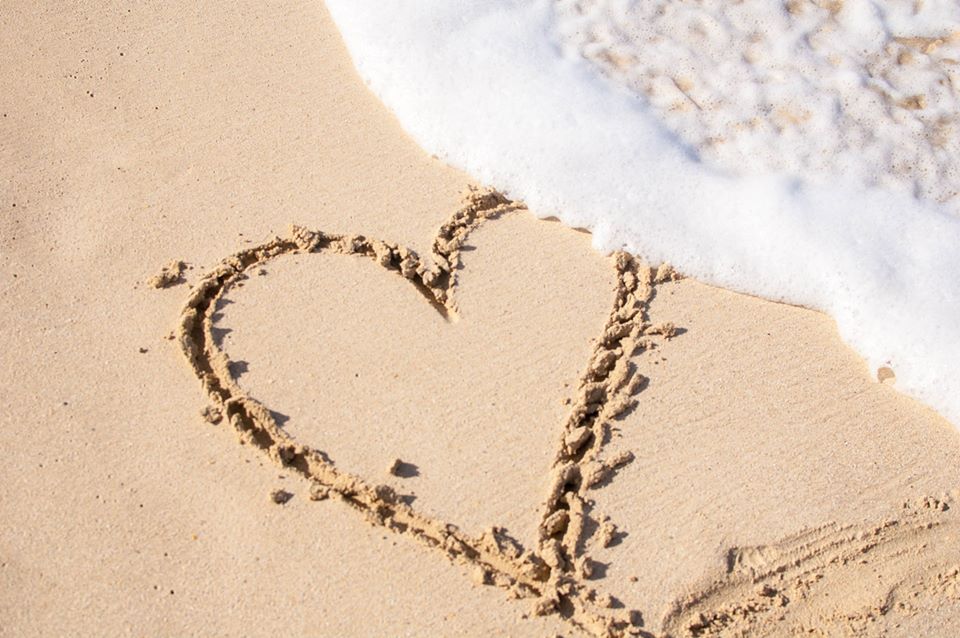 View a full Aruba events calendar to perfect your time in Aruba!